Support local—it's a term we've all become well accustomed to in 2020 and one we're shining a (bright Christmas) light on one last time, before the year is through. Because when it comes to great gifts, us Kiwis really know how to make 'em—and make 'em good.
From surfboards and skincare, through to candles and cake-in-a-jar—along with a couple of experience gifts thrown in for good measure—here are some of our fave local gift ideas which we're sure yule agree, are going to make for some very happy recipients come Christmas morning.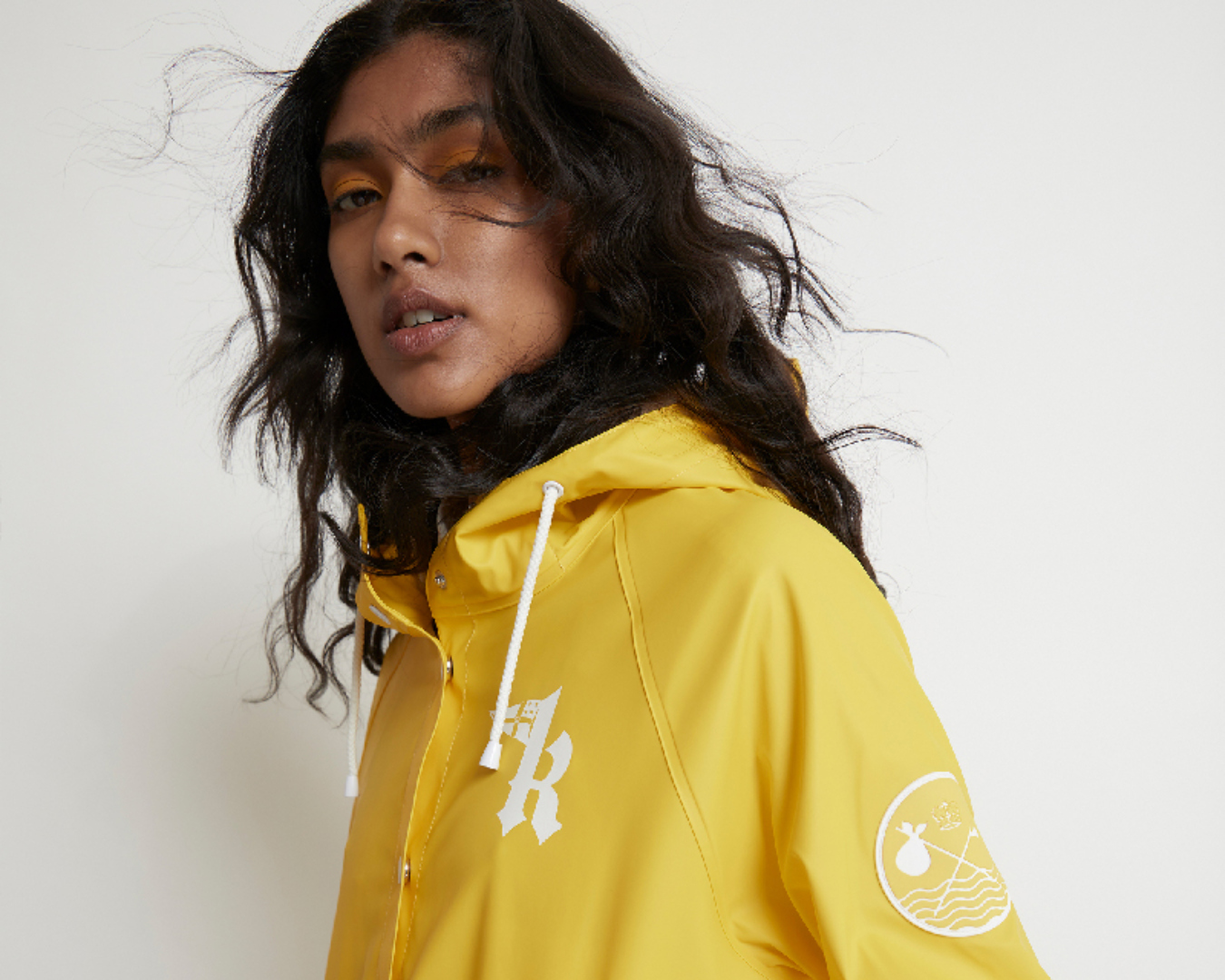 Literally Anything From The Karen Walker X Royal New Zealand Yacht Squadron Collab
Price: From $90.00
It's no secret the UL team are huge Karen Walker fans, and we're sure you'll know one or two equally obsessed peeps yourself. Lucky for us—erm, them!—the legendary designer has plenty to sing about this festive season. Hot off the heels of her collab with the Wellington Chocolate Factory (you may still be able to pick up a bar or two of their incredible choccy blocks here as a stocking stuffer), she's teamed up with the Royal New Zealand Yacht Squadron—aka the country's leading yacht club—on a stylish new range of clothing and other goodies to celebrate the forthcoming America's Cup. You'll be sailing straight to the top of the nice list with a gift from this cool nautical-themed collection, which includes everything from beach towels and silk scarves through to Blunt umbrellas and our personal fave, a crisp white tee emblazoned with her signature Runaway Girl (wearing a sailor's hat and carrying the squadron flag, no less).
Tickets To Van Gogh Alive
Price: From $31.90
Treat someone spesh to the same incredible Van Gogh exhibit Lily Collins and co visited during Emily In Paris. That's right, this immersive multi-sensory experience which brings to life Vincent Van Gogh's most famous works through light, colour, sound and even fragrance, is descending on Wellington, Auckland and Christchurch from January next year for an event that's less Silent Night, more Starry Night.
Crushes' Cocktail Soy Candles
Price: $40.00
We'll admit that a candle may not be the most original gift—unless, of course, it smells like your favourtie cocktail. Enter Crushes, who have managed to capture the scent of Crisp Apple Cider, Peach Bellini and Cucumber Gin Fizz inside three hand-poured soy candles that smell even better than they sound. The fact that these beauties come wrapped in vintage New Zealand newspaper and are encased in stylish glass canisters that can be reused long after the flames have gone out, only adds to their charm.

Baron Hasselhoff's Christmas Bar Collection
Price: $44.00
We're suckers for pretty packaging, especially when it's wrapped around a block of chocolate. Cue Baron Hasselhoff's, who have created a special Christmas pack that contains not one but four delectable treats, each combining premium bean-to-bar choccy with their signature (and rather gorgeous) graphic packaging. For just $44, the choccy-lover in your life will receive Mistress Tahini (a Tahini oat milk chocolate bar), Viva Frida (an almond and spiced mole chocolate bar), Le Breakfast Bar (a coffee and croissant dark milk chocolate bar), and our fave block of the lot—a limited-edition Christmas Trifle Bar (complete with Hennessy-soaked cacao, raspberry and vanilla sponge crumb). Be sure to wrap this one up quick, lest you be tempted to tuck into it yourself.
Silk & Steel's Heart Of Love Earrings
Price: From $229.00
Gift a pair of Silk & Steel's gorgeous handcrafted Heart of Love earrings to the fashionista in your life, and we promise they'll love you forever. These vintage-inspired drops feature a radiating heart pendant centred around a piece of rose quartz (the stone of universal love), hanging from the brand's signature spike hoop. Available in either silver or gold.
Mr. Fothergill's Bee & Insect Houses
Price: From $29.99
Give green this Christmas with Mr. Fothergill's cute-as-a-button Bee & Insect Houses. Available in small or large, these wooden creations are bringing all the bees (and other beneficial insects) to the yard with their use of pollinator-friendly flower seeds, which can be placed in various spaces throughout their sweet, cottage-like structure. This is an easy and pretty cool way to help out the world's declining bee population (currently under threat from pesticides, parasites and climate change), and keep these precious creatures pollinating our crops for future generations to come. Finally, be sure to tell the giftee that these houses have been designed especially for native solitary bees, many of which are stingless.
Huski's Wine Cooler
Price: From $84.99
Forget the togs and towel, the only thing your nearest and dearest need in their summer arsenal this year is a Huski Wine Cooler. This award-winning creation not only looks the part (personally, we're all about the rosé design), it'll keep their fave drop chilled to perfection for up to six hours. Its adjustable flexi-fit lid means that it's compatible with most standard 750ml wine and champagne bottles, while it also has a unique stay-dry design that eliminates any pesky condensation (especially useful when there's sand around...). Heck, Huski can even ship one of these bad boys straight to the recipient with a festive message attached, if you're not able to catch up with them in person on December 25.
Wiki Skincare X Iko Iko's Mineral Soaks
Price: $24.90
After the year we've had, no-one is going to say no to a lil' R&R—especially if it comes in the form of Wiki Skincare and Iko Iko's beautiful new mineral soaks. If the packaging doesn't put a smile on your loved one's dial, the treasure hiding inside most definitely will. Made from natural, sensitive-minded ingredients with amazing fragrances to match, these are just the thing to wash away the woes of 2020 (and did we mention that each one is inspired by a famous David Bowie song?). Our personal fave is Oh! You Pretty Things—a so-good-you-could-almost-eat-it combo of cacao and rose, that will leave skin smelling like a legit choccy bar.

Deadly Ponies' Mini Metallic Wallet
Price: $279.00
This one channels all the right Christmas vibes, pairing a playful, tinsel-like exterior made from metallic lamb leather with the brand's go-to mini wallet design, which is perfect for any and every spending occasion. Choose from equally festive shades of copper or aqua, guaranteed to bring a hint of sparkle to that someone spesh on Christmas Day (and beyond).
Sage & Grace's Double-Layer Cake Kits
Price: $29.60
If you know someone in your life who's discovered a new-found love for baking this year, may we suggest gifting them a jar of Sage & Grace's super yummy double-layer cake kits. Available in four flavours that couldn't be more perfect for the festive season (Spiced Gingerbread, Sticky Date, Strawberries & Cream and Chocolate Raspberry), just a few simple ingredients are all that's required to transform these babies into a beautiful, two-tier cake serving up to 14 people (or mini cakes or muffins, if that's more their thing). Plus, each kit is made from gluten-free flour, meaning that everyone can enjoy a slice (or ten!) of the goodness.
Fix & Fogg's Make The Most Of Your Toast T-Shirt
Price: $40.00
Peanut butter lovers can now wear their heart on their sleeve, literally, with one of Fix & Fogg's trendy new t-shirts. Emblazoned with the tagline 'make the most of your toast' in a unisex design available in either natural or navy, there's no PB fan this won't suit. Butter up your gift-ee even further with some jars of the good stuff and a free Fix + Fogg recipe e-book, available for download with every purchase.
Tickets To Blue Planet II Live In Concert
Price: From $95.00
What could be more epic than taking in David Attenborough's BAFTA Award-winning television series, Blue Planet II live in concert? That's exactly what your loved ones can expect at the Aotea Centre come April, where they'll encounter an unforgettable experience combining underwater footage from polar seas to coral reefs, alongside Hans Zimmer's majestic score performed by the one-and-only Auckland Philharmonia Orchestra. Yip, one thing's for sure—it'll be a Blue Christmas, just not quite in the way your nearest and dearest think.
Sip And Scratch Poster
Price: $49.95
Now here's a gift your mate didn't know they needed—a 'sip and scratch' poster featuring the country's best craft breweries. The premise for this one is simple—crack open a can of craft beer, then scratch off its corresponding dot on the funkily-designed NZ map. Who knew traversing the country's craft breweries was possible, without even leaving the house? Consider popping this one inside a frame (sans the glass) for a bit of extra razzle dazzle.
Ultro's Earbuds
Price: $145
All we want for Christmas is a pair of ultro's incredible
Bluetooth earbuds
—oh wait, this is an article about presents for other people, whoops... No matter, these bad boys will go down a treat with the fitness lover in your life just the same. Developed by international elite Kiwi gymnast, Joel Smith in collaboration with some of the world's best athletes, for athletes, they have winner written all over them. There's so much more to these earbuds than just high-quality sound, they also stay put while exercising—are showerproof (and sweatproof!)—and offer a whopping 6 hours' playtime at 70% (that's one serious workout). So help your fittest friends and fam keep their 2021 goals on track, and slip one of these in their stocking.
Haydenshapes X Superette's Surfboard
Price: From $1599.00
And finally, for the person who loves riding waves more than life itself, may we suggest the incredibly epic Haydenshapes X Superette surfboard. We admit this may not be within everyone's budget, but trust us when we say that one of these bad boys—of which only EIGHT exist—will cement you a place in your loved one's good books for life. Created by Hayden Cox, who's been building boards for more than two decades, the hardest part will be choosing which design to grab on their behalf—the sandy-style Wheatgrass, or super-styley Marble. Regardless, they'll be hard pushed to find another surfer with the same kit, which is so cool—they could quite literally deck the halls with it when not in use.
Looking for more sustainable gift ideas this Christmas? We have a list for that.
Image credit: Karen Walker x Royal New Zealand Yacht Squadron, Van Gogh Alive, Crushes, Baron Hasselhoff's, Silk & Steel, Mr. Fothergill's, Huski, Wiki Skincare x Iko Iko, Deadly Ponies, Sage & Grace, Fix & Fogg, Blue Planet II, Not Socks, ultro.
Editor's note: Urban List editors independently select and write about stuff we love and think you'll like too. Urban List has affiliate partnerships, so we get revenue from your purchase.