For Auckland-based alt hip-hop artist Taebz (aka Daniel Taebin Park), music has always been a bit of a family affair. He grew up in Palmerston North with a classicly trained violinist as a parent and now creates silky, ambient beats alongside his brother and fellow music producer, Woo!.
Following the release of his latest EP Gloss and recent single Plunge, Taebz's career is going in one direction—up.
We teamed up with Samsung, in celebration of the new Galaxy S22 Ultra, to ask our readers to help us scope out the best up-and-coming Kiwi music acts. With a slew of nominations—we sat down with the rising creative Taebz to chat about his childhood influences, songwriting process and the pinch-me moments from his career so far.
Tell us about yourself. How did your journey in music begin?
I'm Taebz, a Korean-Kiwi artist based in New Zealand. My mum started my music journey—she's a violinist and so she spammed me with instruments to learn since I was little.
What's your earliest memory of music?
My earliest memory of music would probably be going to orchestral concerts where mum would be performing.
Who are some artists you're vibing with at the moment and why?
imugi, Didi Han, hans. hanbee and Leon Zhang.
Can you share some of your own learnings with fellow creatives?
Put your work out into the world! And, organic growth is the best growth.
What was the inspiration for your song, Plunge?
Being thrown into the deep end and using your instincts to float. That, and battling imposter syndrome.
Who or what inspires your work and creative direction? How has the local music culture influenced your style?
My brother and I try to do most things ourselves—DIY style. Kiwi ingenuity fused with that Asian work ethic! We've now formed a collective called ABG (featuring mostly Asian artists) which we can call our home! Although we all have our own distinct styles and flavours, we draw inspiration from each other, help each other and move together.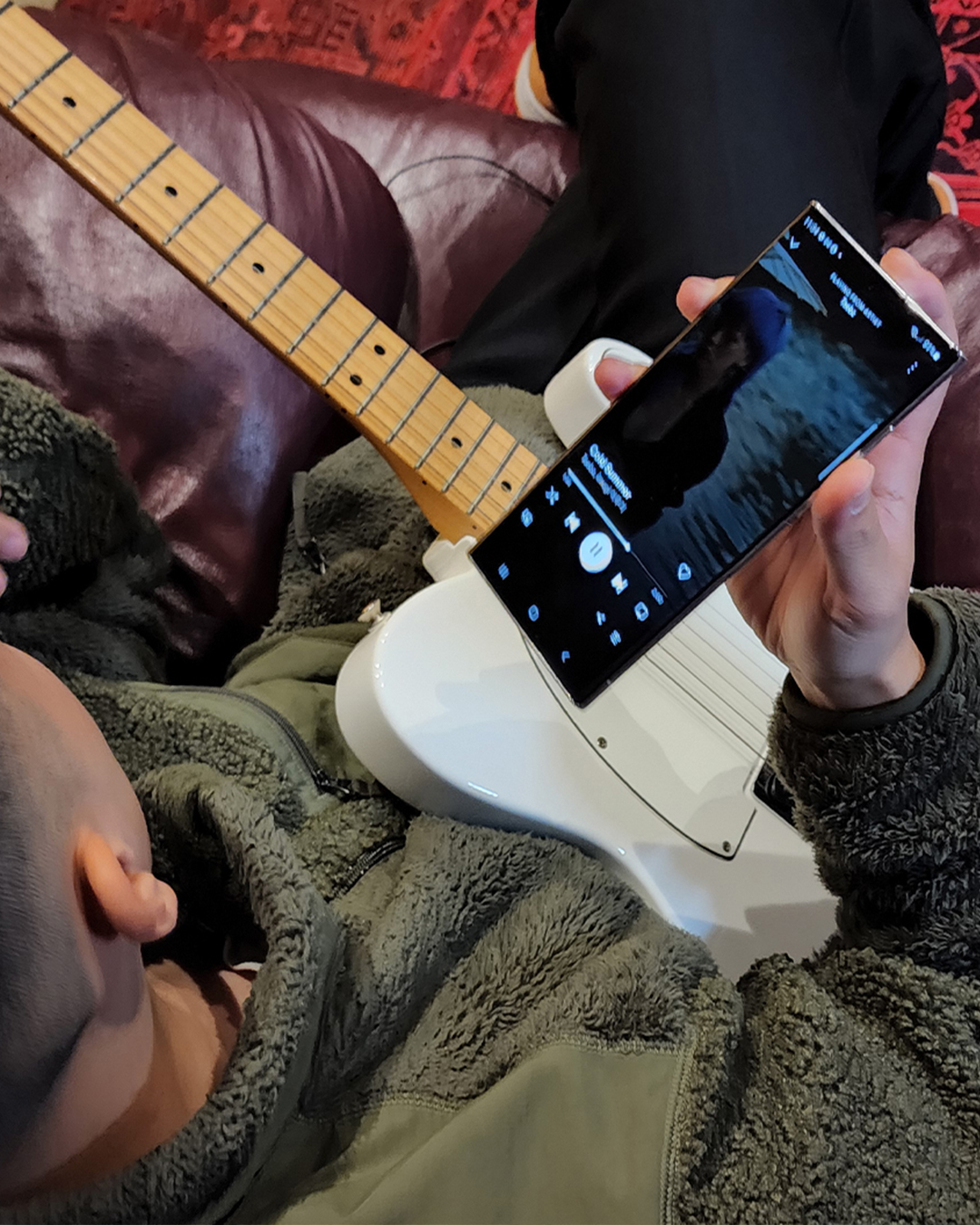 Can you give us a quick wrap of the overarching concept behind your latest EP, Gloss?
There's no shine without loss. Gloss is about losses and how sometimes they're necessary to make you shine! The EP touches on themes such as loss of ego, loss of love and death.
Can you walk us through your creative process?
I start with a bassline or chords, then pick my drum sounds, create a drum pattern, add melodies and lyrics, and finish by adding the sauce!
What has been your biggest career 'pinch me' moment so far?
The fact that people are listening around the globe!
What's your secret to getting ready for a gig?
Green tea and a 10-minute YouTube vocal warm-up (five minutes if pressed for time).
What's next for you? Anything exciting in the works?
My single Highrise (feat. Leon Zhang) releases soon and there's another ABG gig in November.
Any final thoughts or insights into your creative world that you'd love to share?
Always be grateful.
Want to catch Taebz at his next gig? Keep an eye out on his Instagram to be the first to know about upcoming performances and singles. While you're at it, be sure to capture every moment of your next night out with the Samsung Galaxy S22 Ultra—featuring the game-changing nightography camera.
Editor's note: this article was produced in partnership with Samsung. Thank you for supporting the partners who make Urban List possible. To read our editorial policy, click here.
Featured images captured on the Samsung Galaxy S22 Ultra.