Stuck for what to get the old man for Father's Day this year? Don't panic, there's still plenty of time to get something sorted before the big day.
Here, we've gone and done the hard yards for you with gift ideas for every budget and every dad out there. A slab of beers or a novelty tie is never a bad idea, but if you're looking to step it up a notch or two, we've got you covered with tech gifts, designer gifts, outdoorsy gifts, and gifts for dads in lockdown too (please note, some items may not be delivered immediately, see relevant page for details).
Ready? Keep scrolling for the best Father's Day gift ideas to shop in 2021.
Best Foodie Father's Day Gifts
DIY Stout Brownies
If your dad has a sweet tooth, best give the man what he wants—and by that, we mean a batch of fudge stout-infused brownies. Enter Secret Kiwi Kitchen, who has teamed up with the crew at Moa Brewing Co to bring us a cool bundle deal that contains everything you need to make these bad boys yourself, or if dad's handy in the kitchen, you can leave the cooking to him. Plus, enter the code FATHERSDAY and you'll get free shipping. Shop here.
Nespresso Inissia And Aeroccino3 Milk Frother
Whether your dad desperately needs help in the coffee department (i.e. he's content sipping on a cup of instant), or he's a self-proclaimed coffee expert but lacks the equipment to show off his skills, there's only one thing for it—a Nespresso coffee machine. We recommend the Inissia and Aeroccino3 Milk Frother, which combines a sleek black design that will be at home in any dad's kitchen, with the ability to create delish, cafe-quality coffee in minutes. Plus, purchase this machine and dad will also get $30 of credit to spend on Nespresso coffee capsules. Shop here.
Best Father's Day Gifts For Outdoorsy Dads
Vans Old Skool Black Trainers
Can we just start by saying, if your dad wears Vans, he's the man. He's obviously got some serious street cred so best keep it that way by nabbing him a brand new pair, especially because select styles are currently on sale, and there's free express shipping on purchases over $100. You can't go wrong with a pair of their classic Old Skool Black Trainers or if he's a real trendsetter, you might consider buying him something from the Vans X SpongeBob Mike Gigliotti Skate collab. Shop here.
Murray Fire Pit
Barbies, bonfires—there's no doubt about it, grown men loveee playing with fire. That said, dad will be thoroughly stoked when you gift him a Murray Fire Pit, which is stylish, safe (!) and practically screams 'sit down son and enjoy a few beers.' Crafted from Australian steel with a shallow bowl for optimum heat and light distribution, and even an inbuilt wood storage unit, this one will brighten up dad's day—and his backyard—big-time. Plus, its easily transportable design means dad can take the fire with him, wherever he goes. Shop here.
Comfy New Kicks From Skechers

Or why not grab dad a pair of sweet new kicks from Skechers, who are showing their love for Father's Day with discounts on a huge number of styles. Whether your dad's a straight-up sneaker kind of guy or likes his footwear a lil' fancy, this popular shoe brand has his every step covered. Plus, there's free express delivery for orders over $100. Shop here.
Best Wellness Father's Day Gifts
Ecosa Pillow And Silk Pillowcase
Dad knows nothing beats a good night's sleep, so with that said why not spoil him to some sweet new bedtime bits and pieces from Ecosa. Their ergonomically designed memory foam pillow (pictured above) is the stuff dreams are made of, with adjustable height for out-of-this-world comfort, and makes an even better gift when covered in one of their stylish silk pillow slips which are available in a range of masculine colours (think charcoal, white, and grey). Even better, both items come with 20% off and free delivery. Shop here.
Best Boozy Father's Day Gifts
Black Pineapple Father's Day Cocktail Kit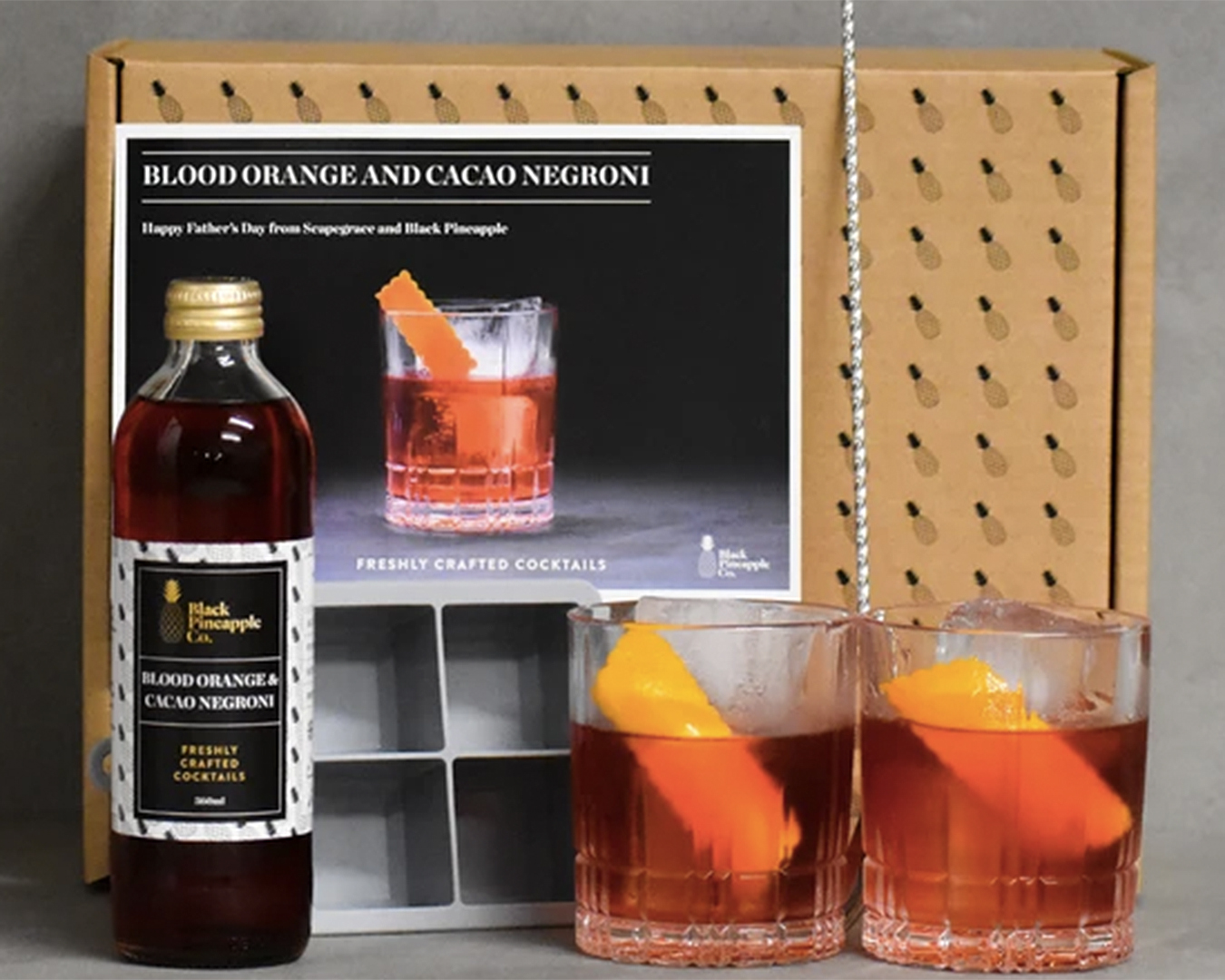 If dad appreciates a tipple (and we bet he does), a Father's Day cocktail kit from Black Pineapple will cement your status as his favourite child, forever. Toast his amazingness with one of two delicious options—Blood Orange and Cacao Negroni, or Pear and Walnut Old Fashioned, both modern takes on much-loved classics that you simply pour, stir and enjoy. For a little more, you can get dad one of their Rad Packs which come with a few extra bells and whistles (think glasses, stirrers, etc). Shop here.
Badass Beverages' Personalised Beer
Or perhaps he'd rather have a personalised bottle of craft beer from Badass Beverages. Their Gift Horse offering features your choice of hazy IPA or pilsner (both 500ml) in some super-swish packaging, with room for you to write an appropriately heartfelt F. Day message. We say go all out and give him both. Available online and from selected alcohol stores. Shop here.
Zoku Ice Ball Mold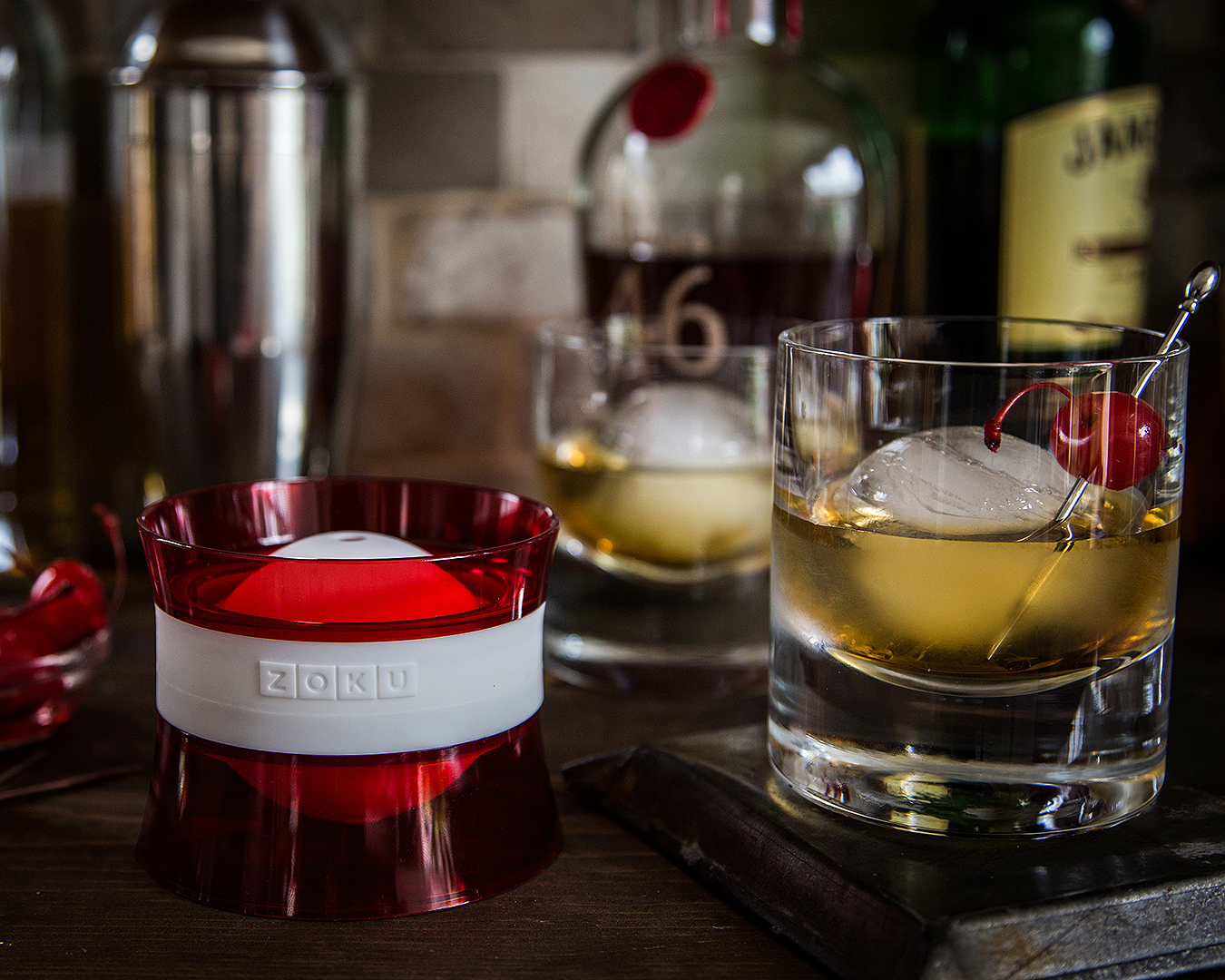 Something's amiss from dad's drink, and we know exactly what it is—an ice ball. One made with Zoku's epic Ice Ball Mold, to be precise. This contraption is just the thing to up dad's drinking game because aside from helping keep his fave tipple ultra-cool and slowing down the dilution process, the ice cube itself is a bonafide showstopper. Shop here.
Basil Hayden's Bourbon Whiskey
If dad likes to hit the dram, he's going to love Basil Hayden's bourbon whiskey. Aged in American oak barrels then left to rest over the warm Kentucky summer, expect a decent whack of spice mixed with notes of peach and vanilla. Top shelf stuff, for sure. Shop here.
A Bottle Of Honest Rum
If you wanna get honest about what dad wants for Father's Day, it's Honest Rum. With a blend of botanicals that legit smells like cinnamon toast, packaged inside a100% plastic-free Grecian style glass bottle, this bevvy is a must-buy. Shop here.
Best Designer Father's Day Gifts
R.M. Williams Comfort Craftsman Boots
When it comes to footwear, it doesn't really get much more iconic than a pair of perfectly constructed R.M. Williams Craftsman boots. The classic shape and premium leather come together to create a real sense of timeless style that will go the distance—and go with everything. Shop here.
Yves Saint Laurent Y Eau De Parfum
It's a flat-out myth that only the females amongst us like to smell nice. That said, if your dad knows what's up in the perfume department you can bet he'll appreciate a bottle of Y Eau de Parfum from Yves Saint Laurent. This gorgeous scent combines notes of sage, sensual woods, and more in a modern, intense fragrance he'll love (and mum will probably appreciate, too). Again, there's free shipping on this one. Shop here.
A New Designer Wallet

Help dad get his life in cheque—er, check—with a shiny new wallet from The Iconic. Be it a sleek little number from cult Aussie brand Bellroy above, or a statement piece from international fashion house Hugo Boss, this online store is bringing the goods this Father's Day. Shop here.
Pioneer PLX 500 Direct Drive Turntable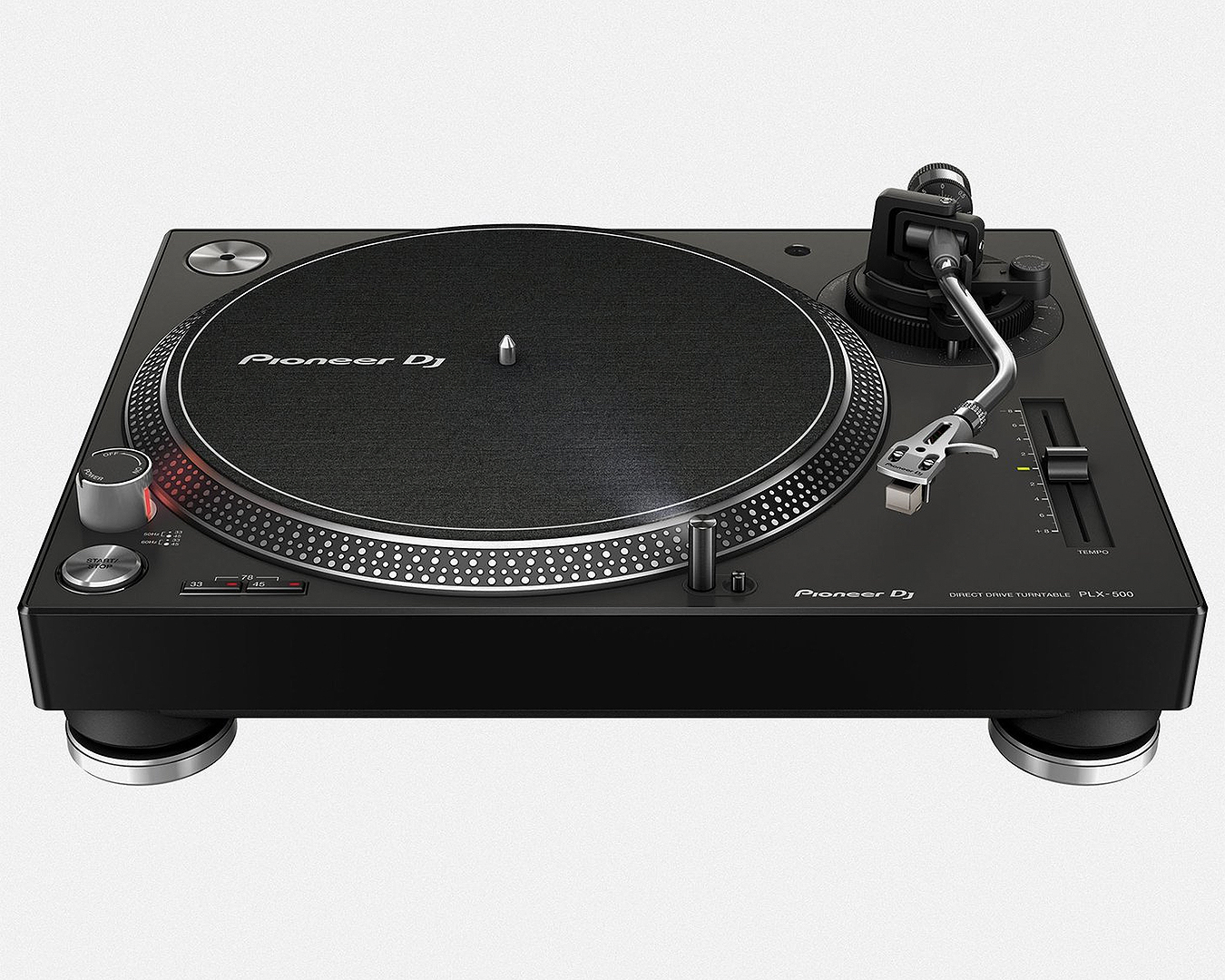 If there's one gift on this list we're super jelly about, it's the PLX 500 Direct Drive Turntable from Pioneer. This stylish device will take dad right back to his musical heyday by giving his fave LPs warm, clear, and high-quality sound, with added features like easy digital recording and the ability to practice his own DJing skills. Shop here.
Best Father's Day Experience Gifts
Coral Gardeners' Adopted Coral
So at this point, dad probably isn't looking at adding another kid to the brood—but would he consider adopting a piece of coral? Don't worry, we haven't gone crazy, we're simply talking about the adopt-a-coral initiative run by Coral Gardeners. Dedicated to restoring damaged reefs in the islands of Tahiti, these young eco-warriors grow and plant coral, in your dad's name, to bring life back to the ocean. Choose from one of 10 'super' specimens, which dad will receive personalised updates about, along with his very own adoption card. Plus, when the borders re-open, he can even pay his newest baby a visit. Shop here.
Red Balloon Experiences
It's hard to think about travelling ATM, but lockdown WILL come to an end and when that happens, dad might be interested in a lil' out-of-town adventure. Thrill-seeking dads won't say no to a ride onboard the world-famous Shotover Jet, which has been providing Kiwis with death-defying swerves and turns upon the waters of Queenstown for generations, or perhaps a tandem skydive above Lake Taupo. Or maybe he's more the movies and books type, in which case he might prefer to go on an adventure, a la Bilbo Baggins, to Hobbiton. These are just some of the exciting excursions up for grabs this Father's Day on the Red Balloon website. Shop here.
Best Father's Day Gifts For Dads In Lockdown
MasterClass: Chris Hadfield Teaches Space Exploration
MasterClass is a library of online learning unlike any other. Filled with tips, tricks, and insights from some of the world's most impressive minds, we reckon a MasterClass subscription is a great gift idea for any dads currently stuck in lockdown. From film directing with James Cameron to cooking with Gordon Ramsay, film scoring with Hans Zimmer, and jazz with Herbie Hancock, there's a lot to sink your teeth into and a subscription grants you access to the full library of classes. Our top pick though? Space exploration with the former commander of the International Space Station, Chris Hadfield. Boss! Purchase your subscription here.
Host Your Own Escape Room Game
If your dad's a bit of a puzzler, why not gift him this neat Escape room puzzle and host your own escape room over Zoom? Trapped inside a cinema in the heart of Tokyo, you must use lateral thinking to work your way out. This will no doubt keep the vibes alive until lockdown ends. Shop here.
Best Father's Day Gifts Under $50
Double Oak Mills Smooth Leather Belt
A classic brown leather belt is a must in any dad's wardrobe. This gentlemanly number from Double Oak Mills features smooth leather and a burnished gold-tone buckle. Shop here.
Pac-Man Bamboo Socks

We know, we know, socks aren't the most original gift... unless of course, you're buying them from The Iconic. This online store is the perfect spot to snap up fun, tongue-in-cheek designs that are sure to add some pep to dad's step such as these Pac-Man socks from Bamboozld. And if gaming's not quite his thing, there's plenty of other options to choose from. From smashed avo to Captain America, Lebron James to beer—we're tempted to grab a couple of pairs for ourselves. Shop here.
adidas Originals Adilette Lite Pool Slides
Last but not least, keep dad's feet cool throughout spring and summer with these classic adidas Originals pool slides. Available in mint green, navy, bright red, black, and white, there's a shade for every dad available, and these are perfect for all off-duty summertime dad duties, like BBQ'ing, picking up beers, and kicking back by the pool. Shop here.
Send your dad some Netflix movie recs so he can put his feet up and enjoy.
Design credit: Kate Mason, Moa, Nespresso, Vans, Murray, Skechers, Ecosa, Black Pineapple, Gift Horse, Zoku, Basil Hayden, Honest Rum, R.M Williams, Sephora, Bellroy, Pioneer, Coral Gardeners, Taupo Tandem Skydiving, Masterclass, The Iconic.
Editor's note: Urban List editors independently select and write about stuff we love and think you'll like too. Urban List has affiliate partnerships, so we get revenue from your purchase. Information was correct at time of posting, though may be subject to change.