The Auckland street food is changing every year with new faces and dishes to tempt your taste buds. Whether you're craving tacos, Indian, hot wings or just dessert, we've scoured the food truck scene in conjunction with the legends at The Food Truck Collective to bring you 10 of the most delicious food trucks you need to hunt down this spring.
Amaranto
On the scene since 2018, Amaranto brings authentic Italian food with a twist to the food truck market, and bonus, it's all gluten free. Everything from their pasta to Paste di meliga—a crunchy shortbread style biscuit—are handmade by their head chef from a combination of seven different gluten free flours. Some of their delicious menu items include ricotta and spinach quiche on potato crust, chicken potato croquettes, mushroom arancini with truffle mayo and many more drool-worthy options. This food truck is an excellent addition to your food truck hit list—they're based in Matakana so even if you don't live north of the bridge, you'll definitely want to make the trip to seek them out.
Sweet As Bowl
Sweet As Bowl are a Kiwi-fusion plant-based food truck with a passion for creating unbelievably tasty cuisine. They have an exclusively vegan menu including their famous vegan hangi. Trust us when we say, once you've tasted it you'll wonder how you've managed to survive so long without. From entrées such as their 'Mean as Smokey Potato Bites' to their very Kiwi 'Jaffa bowl', their sweet and savoury menu will make your taste buds sing. Creative Kiwi cuisine really doesn't get more heavenly than this.
Brotisserie
Flipping the bird since 2019, these guys are legends in serving organic, free-range rotisserie chicken, free-range pork and bacon treats as well as tacos, sandwiches and vego options. Make sure to keep some room for their mouth-watering duck fat BROtatoes and finish off the feast with their next-level Whittaker's chocolate mousse. Keep an eye on their socials to find out where they'll be popping up next, they're also available for hire should you really want to blow your guests out of the water.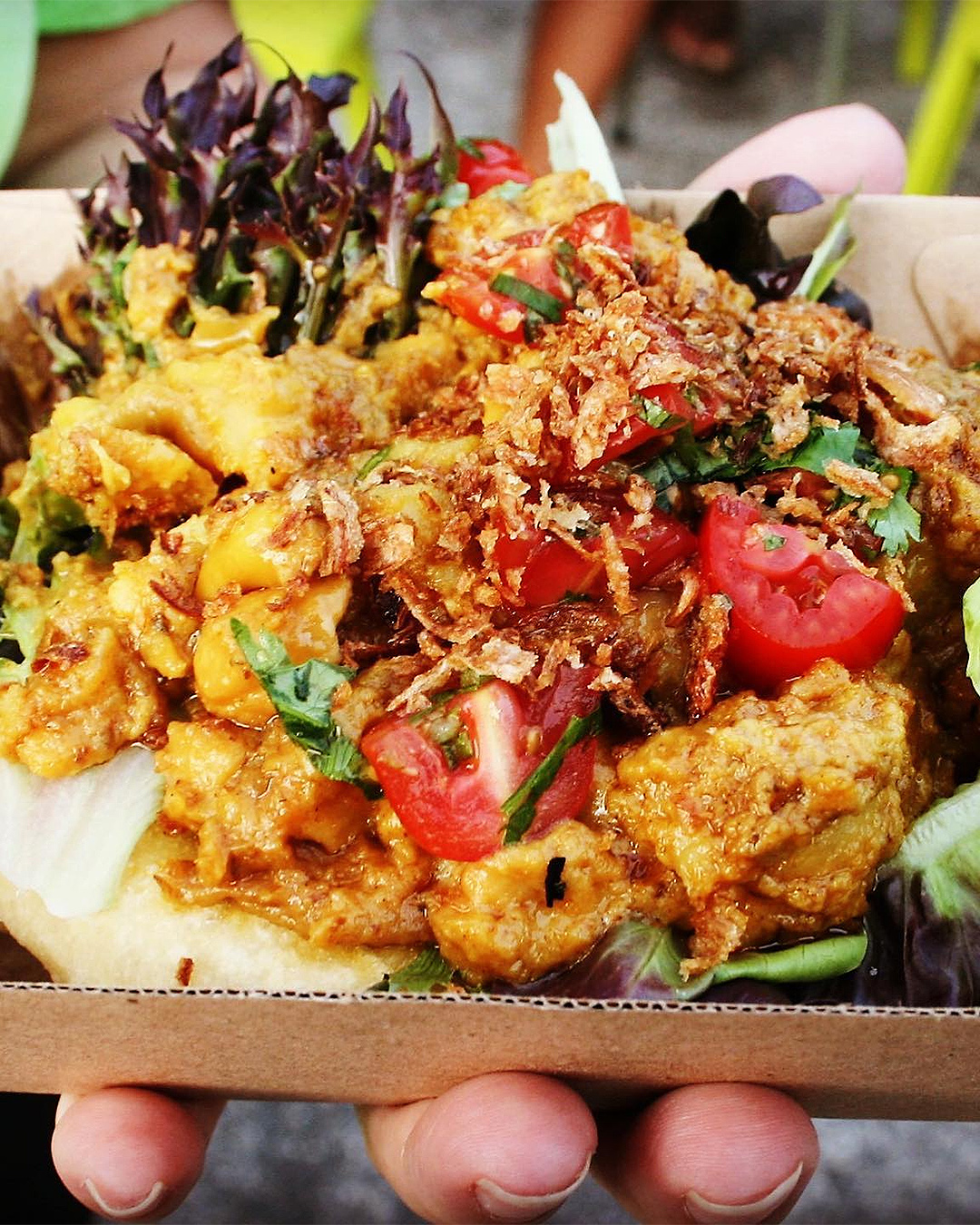 Eat Adlib
Eat Adlib is a self contained kitchen on wheels providing all your fry bread kneads. You'll find these Te Atatu Night Market regulars all over Auckland. Since 2016, this food truck has been providing Aucklanders with mussel chowder, loaded fry bread with pulled beef brisket, eggplant curry and other delectable eats. You shouldn't go past their chocolate fry bread, it's utterly drool-worthy. Sweet and savoury options with both bases covered and fried? Load us up.
Hapunan
Filipino food is a must try when you're visiting the night markets, and Hapunan is one of the best. This truck serves traditional Pinoy dishes, we're talking prawn siomai which is a form of dumpling wrapped in thin pastry, pata tim, aka Filipino braised pork and the ever popular, distinctly purple, ube pandesal, a sweet and fluffy bread. All these dishes and more are made with a modern touch. The team are Filipino legends with a devoted following who track them all over Auckland just for the chance to try their authentic dishes which sell out quicker than you can say Magandang araw—good day!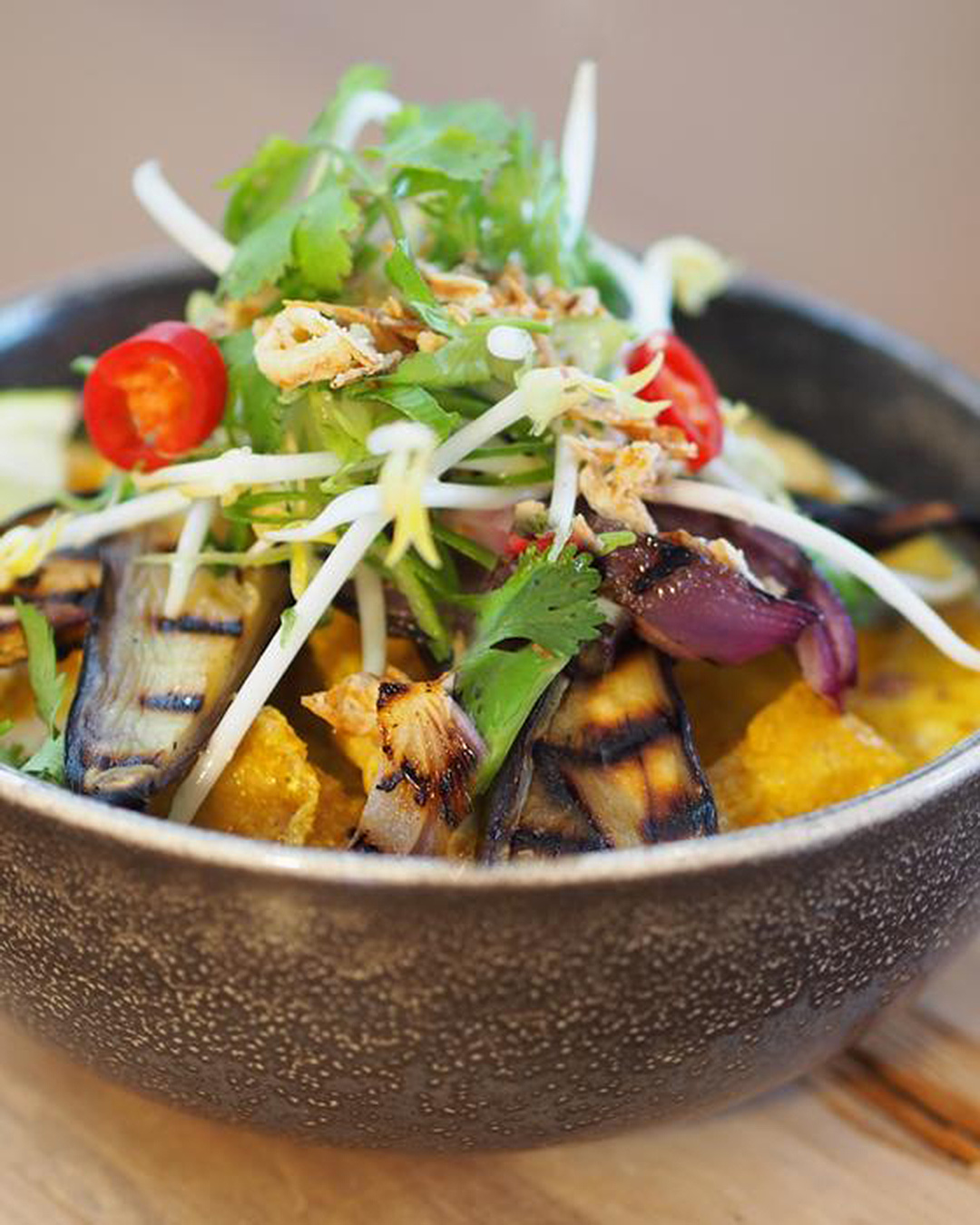 Vege Bang Bang
Vegan food with a bang anyone? Vege Bang Bang offers healthy, fresh, seasonal and best of all, 100% vegan food. Who doesn't love the sound of that? They're famous for their popular cauli and can be hired for special events, weddings and corporate functions. Luckily for us, this food truck can be found monthly at the Te Atatu Night Markets. If you're vegan, visiting the Te Atatu Night Markets or just love to try new vegan foods, we definitely recommend Vege Bang Bang's rotis, shroom burger, laska dishes and gorgeous vegan donuts—you won't be disappointed.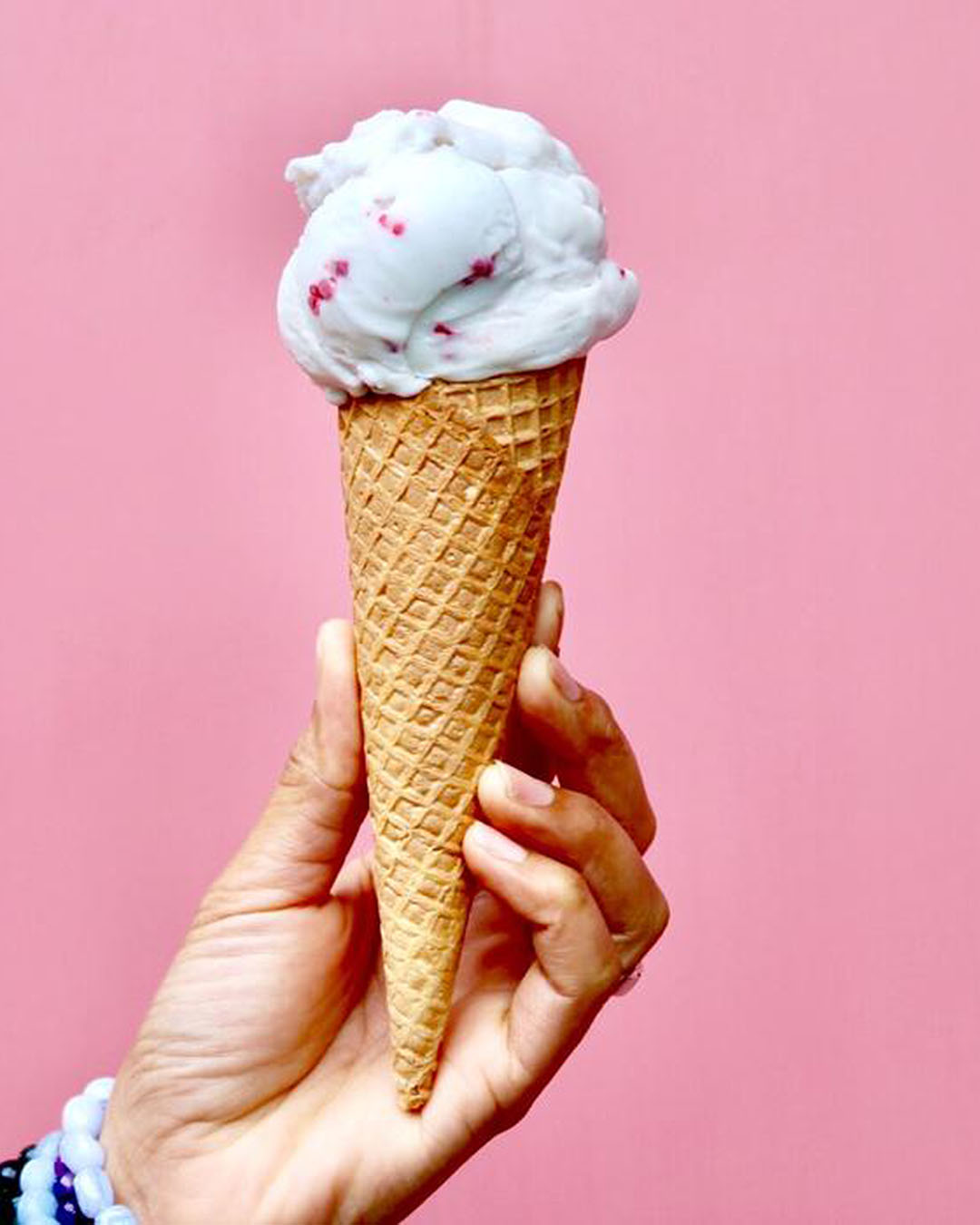 Lalele Organic Gelato
Calling all Gelato fiends! The team at Lalele have all bases covered with permanent sites in Ponsonby Central and Catalina Bay Farmer's Market plus their roaming vintage caravan at events. Lalele offers creative and clever flavours made from scratch and using organic ingredients make some truly inventive gelato such as Kiwi pavlova gelato. If it's a cold day, don't fret! Try some of their hot waffles—the perfect complement to a creamy gelato ready to explode in your mouth. This boujee truck elevates the meaning of 'gelato' to new gourmet heights. With a colourful assortment of flavours, every soul can find something to jazz up their day.
Miso-Ra
Inspired by traditional Japanese cuisine and with over 10 years' experience crafting delicious bowls of noodles. This truck has been dubbed one of Auckland's best purveyors of ramen, and as springtime calls for fresh, delicious and exciting food, look no further than Miso-Ra. Come taste the masterpiece of Chef Taku Hida's creations as he brings his premium quality Tokyo Street Ramen to Auckland.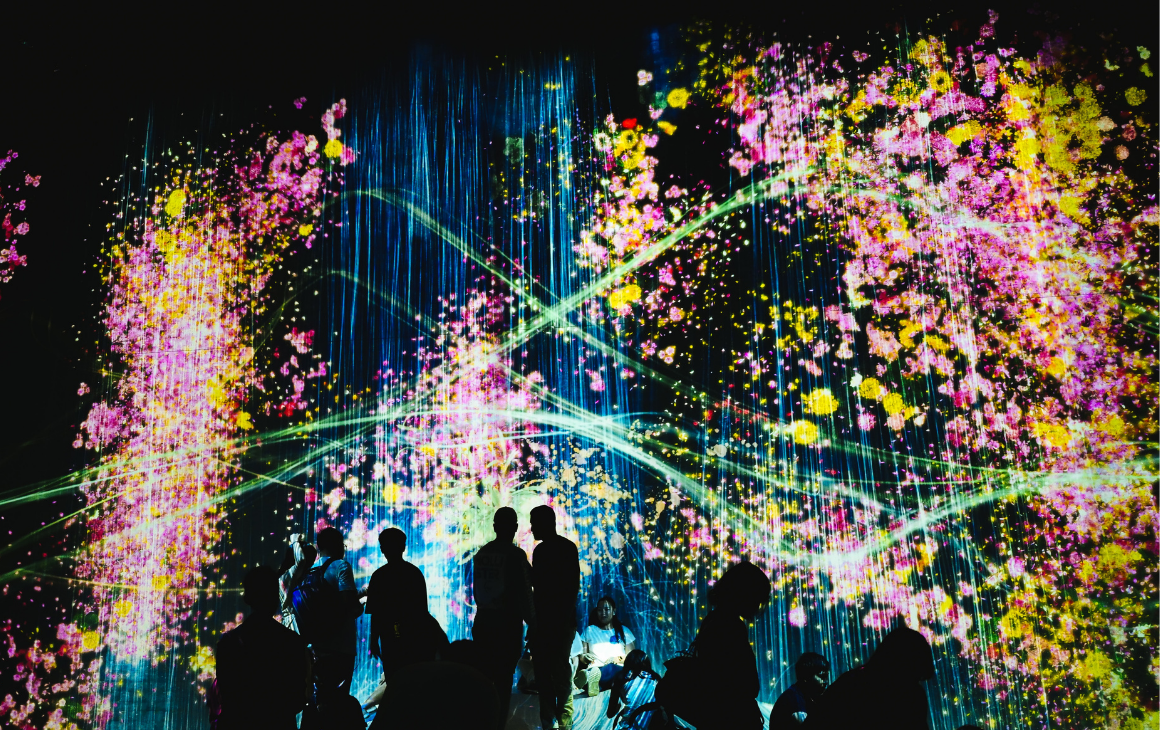 Sweet As Crepes
It all began with a dream—Sweet As Crêpes began when an ambitious twelve year-old girl wanted to start her own stall. Fast forward thirteen years and this family business specializes in making fresh French crêpes on the spot. Some sweet favourites include tangy lemon, spicy cinnamon, Nutella, salted caramel and mixed berries. Or if you're less of a sweet tooth, dive into their gourmet feta and pesto, classic ham and cheese or very vege with spinach, cheese, feta, pesto and sun-dried tomato—they're flipping delicious. No matter whether you like your crepes sweet, savoury, gluten free or even vegan, watch as your crêpes come to life with a flick of the wrist.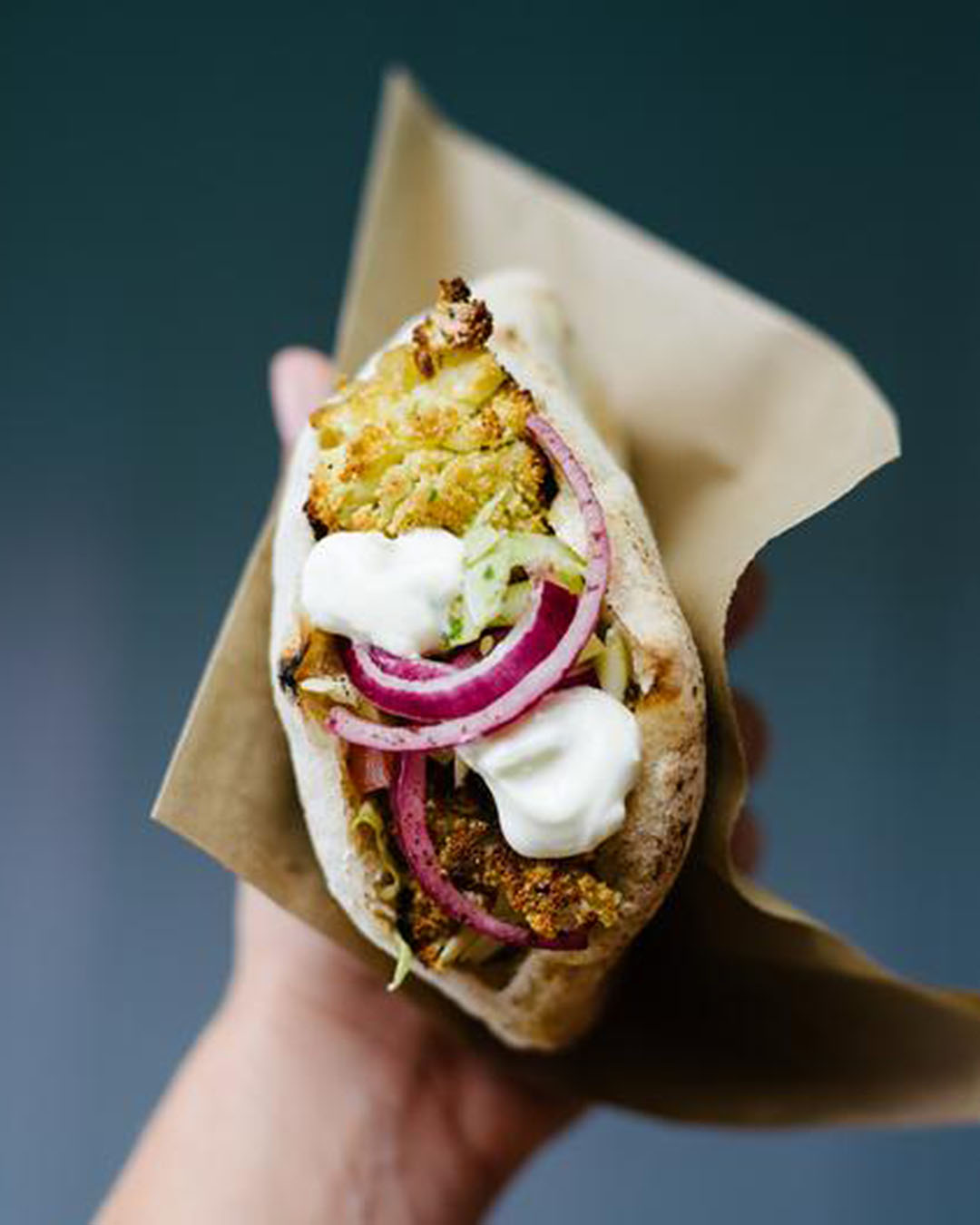 Carmel Israeli Street Food
Slinging soft and fluffy pita bread stuffed with seasonal goodness it could be argued that Carmel Israeli Street Food is the best damn thing you've ever put in your mouth. One bite has been compared to being transported straight to the Greek Islands… don't say we didn't warn you. This place has an incredible assortment of artisan pita, fresh tzatziki, beautiful hummus and falafels. What's more, our vegan friends are also well catered for so round up all your friends for some impossibly delicious and nutritious Israeli street food.
The Food Truck Collective
The Food Truck Collective is an organisation dedicated to the support and wellbeing of Auckland's most promising street food businesses. The team are passionate about showcasing the best street kai in Auckland and the brilliant people behind the scenes. Talented traders creating incredible, authentic, vibrant food that bursts with flavour in your mouth and leaves you wanting more every time. Check out what events they have planned here.
Breakfast more your vibe? Check out Auckland's best right here.
Image credit: Amaranto by MAWRSI, Brotisserie,Carmel Israeli Street Food,Hapunan, Lalele Organic Gelato, Miso-Ra, Sweet As Bowl, Vege Bang Bang