We're hurtling towards the summer (finally), so it's almost time to get back to the things we love best, namely, good times, good vibes and bottomless frosé.
Round up the crew because an epic pop-up bar slinging bottomless frosé is returning to the Viaduct for summer and with long lazy days on the horizon, you'll want to book a spot, stat. "Frosé Your Way" is coming to everyone's favourite rooftop bar Dr Rudi's and features a garnish wall so you can customise your drink to perfection.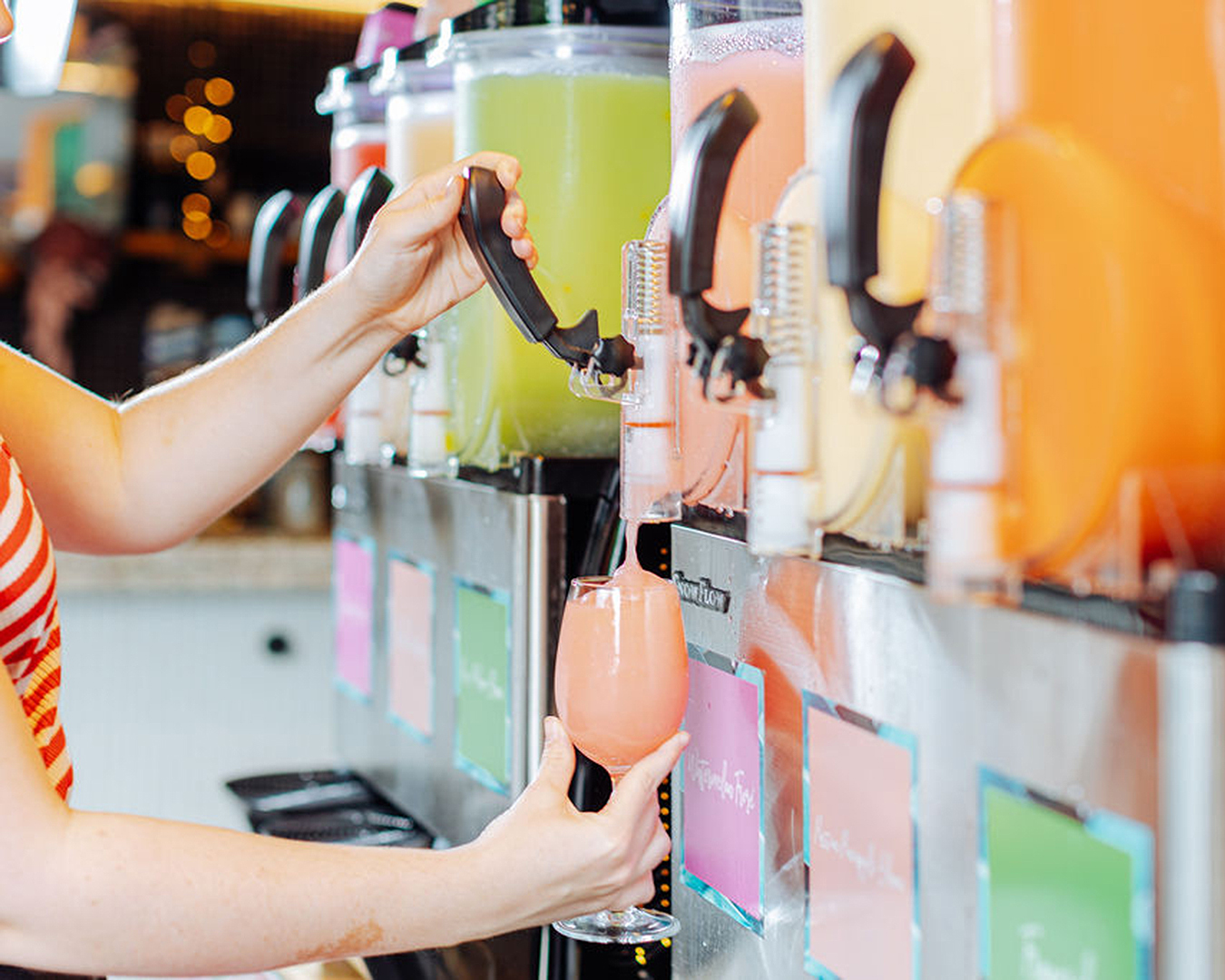 First, choose your frosé base from either strawberry and lime or raspberry and passionfruit and then head to the DIY garnish wall to supercharge your slushy with a choice of 10 different sweets including airplanes, chocolate fish, eskimos and sour snakes—are we dreaming?
Join the 11am – 1pm session ($59 per person) or the 2pm – 4pm sitting ($69 per person) and you and three mates will get to sip on bottomless frosé for two hours alongside a delicious spread of Dr Rudi's favourite bites on a snack board laden with fried chicken, tempura vegetables, shoestring fries, bread, dips and popcorn squid. Hells yeah.
So bring on the summer and book your slot here.
The Details
What: Frosé Your Way
Where: Dr Rudi's, The Viaduct
When: Monday to Friday 12 pm and 2.30 pm from November 28 to March 31.