If you've googled the combo of "millennial", "Generation Z" and "money" lately, you'll know the prediction for our financial future (and the chance of us ever retiring) is pretty bleak.
Fortunately, not everyone is believing the hype, including one millennial in particular—Emma Edwards founder of The Broke Generation. In her hugely popular blog, the reformed spender turned finance whiz, is breaking down the taboo topics, debunking money myths and simplifying lingo so people like you and me can one day buy their dream home and still eat that avocado toast.
So, it makes sense that we wanted Emma to join the Urban List team as our career and money sensei. To introduce you to your future money guru, we caught up with Emma to find out how she became such a whiz with cash and what inspired her to launch The Broke Generation.
Let's wind the clock back, what did you dream of being when you were little?
To be a waitress, actually. I would make menus at home and take orders whenever anyone came over for dinner or a cup of tea. I loved it so much I decided to enrol to study hospitality management at uni, thinking that was the path I'd go down.
But that path didn't pan out?
No, a few days before uni began I panicked and realised I actually didn't want that to be my career. I knew I enjoyed marketing and media so I transferred to the only course that had spaces left at my Uni! It ended up being a leisure marketing course. It was during my studies that my thesis support tutor told me I had a talent for writing and it was like a light bulb moment—should I do this for a job?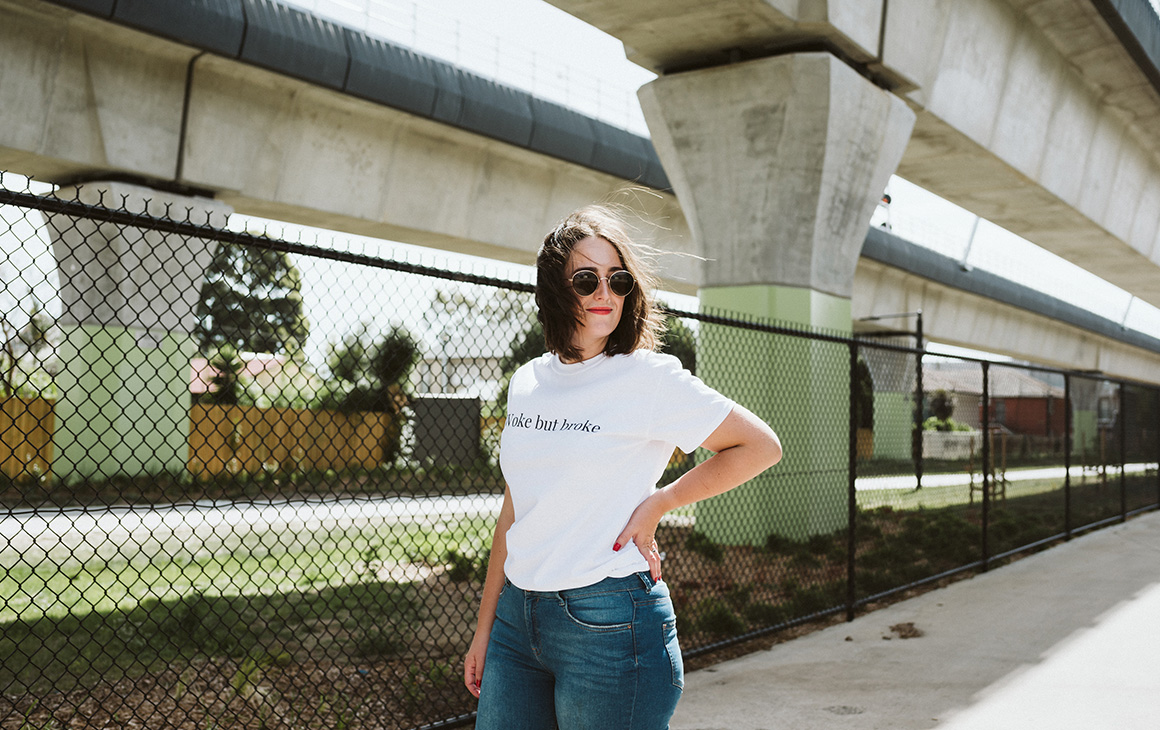 Once you realised copywriting was the dream, how did you crack into the industry?
I was kind of on the back foot because I dropped English in year ten and I didn't have a journalism degree. I didn't think I'd get anywhere with it and at first it was tough, but I just kept applying and sending emails left right and centre, and that helped me start taking on unpaid contributor jobs at blogs and online magazines to build up a portfolio.
How did finance writing come into it?
I'd been stewing over the idea of starting a money blog for a few months after trying to save to buy an apartment. I had to learn all the hard to understand parts about money like tax and mortgages, and actually properly commit to saving for the first time in my life. While I had an appetite for that stuff I realised a lot of other people might struggle to understand it and I could explain it in a really relatable way. I also wanted to change the way media represents young people and money. I kept thinking, 'oh it's fine that I'm terrible with money because so is everyone else' —that's what all the headlines were saying. I wanted to change that and make money media more positive for my generation.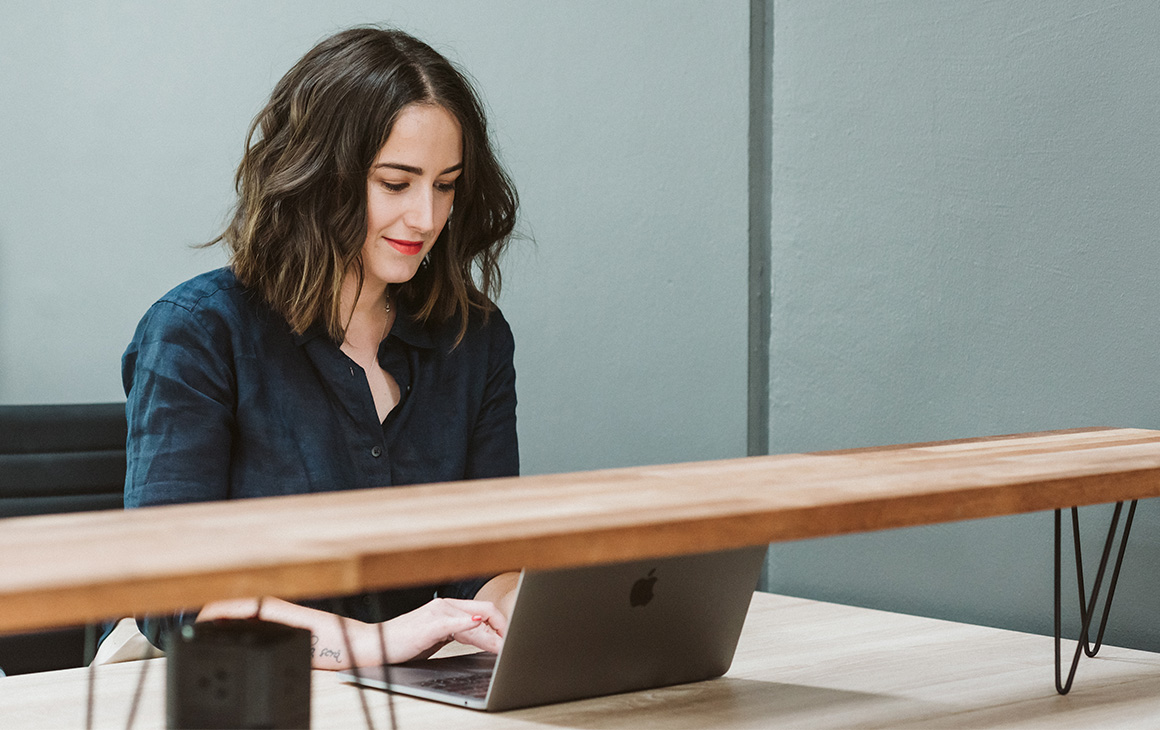 So you weren't always good with money?
Absolutely not! I've always been a really big spender—money burnt a hole in my pocket. What's funny is that while I wasn't good with money, I was always good with numbers. I studied accounting at school and finance was my elective at uni, so I always understood finance, but only put it into practice in the last few years.
How did you launch The Broke Generation?
It was a long process as I work full-time, but I decided to do a lot of ground work before it went live, writing around 35 articles pre-launch. Thanks to my background in social media, marketing and content, I built the original site myself.
And how did you clue yourself up on all things money?
It started with putting my story into practice. I already knew a lot about property and superannuation because of previous jobs, so that was where I realised that I could process those heavy themes quite easily and translate them into easier language. I'm not coming from a financial advisor perspective—I completely understand their role in helping people with their money—but I wanted to be that bridge between advice and the every day young person, because a lot of people are priced out of it.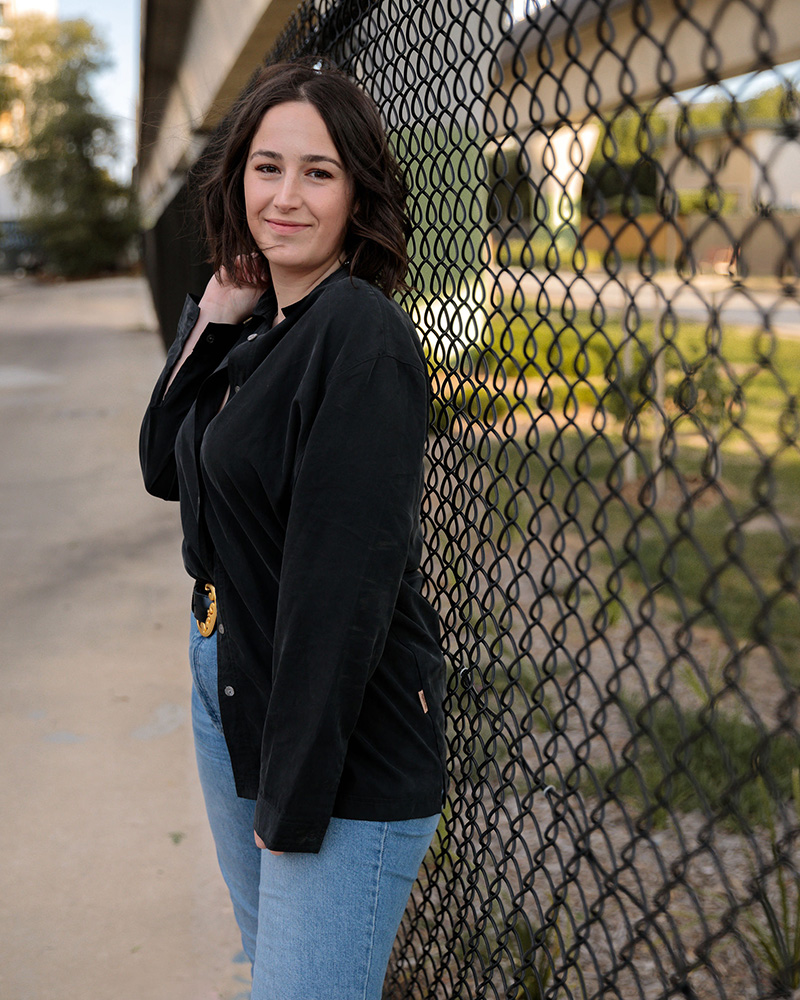 When did you realise you were onto to something special with The Broke Generation?
I think I'm still realising that. The best feeling is when someone messages me, or comes up to me in the street and says they've paid off their debt because of my articles—that feels amazing.
What's been a hurdle you've had to overcome?
Negative feedback online—some comments can cut quite deep. I've gotten better at dealing with it over time. I now realise people will always have different opinions, especially around money, so you have to accept that not everyone will agree with you.
If you could give just one golden piece of money advice what would it be?
Be ok with spending. A lot of people think that if you're going to change your money habits it has to be really restrictive. But it doesn't. It's about learning to spend mindfully. Spend on the things that bring you joy and cut the rest. For me there is no formula that will work for everybody, so build your own story around the way you spend and what you want for your life (e.g. a holiday or a house) and then work backwards.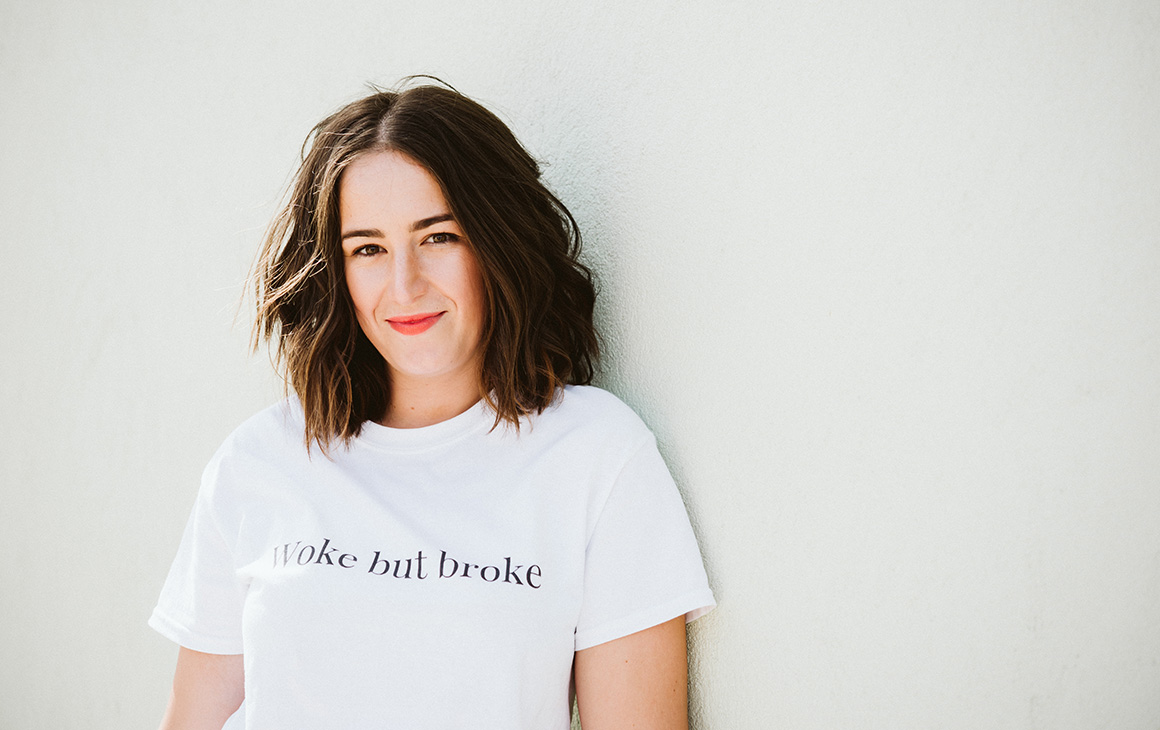 And for those out there who think they can't possibly buy a house and eat avo toast…?
You absolutely can. The avo toast debate is multifaceted. Yes, the Bernard Salt article was quite aggressive to millennials, but I do think we need to take some of it as truth. If you compared your life to your grandparents at the same age, you can't say that we aren't incredibly privileged with that we can do with our money. You want to buy avo toast once a week because you love it? Go for it, the joy it brings is worth your money. But is it really worth your money if you're buying it every morning because you can't be bothered to get up 10 minutes earlier and make it yourself? You have to ask yourself these questions, be tough on yourself at times, and the magic will start to happen.
For more money musings from Emma, head here. And be sure to check out our Career & Money page where Emma will be sharing her tips and tricks every month.
Image Credit: Breeana Dunbar Photography and Taylor Jarred Photography