For someone who has designed sneakers for the likes of NBA legend James Harden, Macklemore and supermodel Ashley Graham, Vince Lebon is one down-to-earth dude.
As the founder of shoe company Rollie, Lebon's career has taken him from the western suburbs of Melbourne to Adidas' creative studios in New York, and yet he remains one of the most humble creatives I've had the pleasure of chatting with.
Despite being busy revolutionising the shoe game in Australia, Lebon took time out to reveal how he took Rollie from Melbourne markets to the world stage, with a cheeky reality show stint on the side. Prepare to be inspired...
Talk to me about what life was like growing up in Melbourne, what were your passions?
I grew up in West Melbourne and was a huge fan of basketball. That's all me and my brother did, every chance we had, we were out on the basketball court. I was playing at quite a high level and wanted to go pro but I always loved design.
How did you crack into the design world?
I was really good at maths and science, but when I was around 16 I woke up one day and thought, this is not the life that I want, I want to be in the arts. So I dropped all those subjects and my mum nearly had a heart attack.

It was about making a commitment to myself and what I wanted to do, so I enrolled in a multimedia design course before working for a shoe company where I shadowed the founder for five years. I did all the trade shows and international travel, then I consulted for two years for a New York based company, before eventually launching Rollie.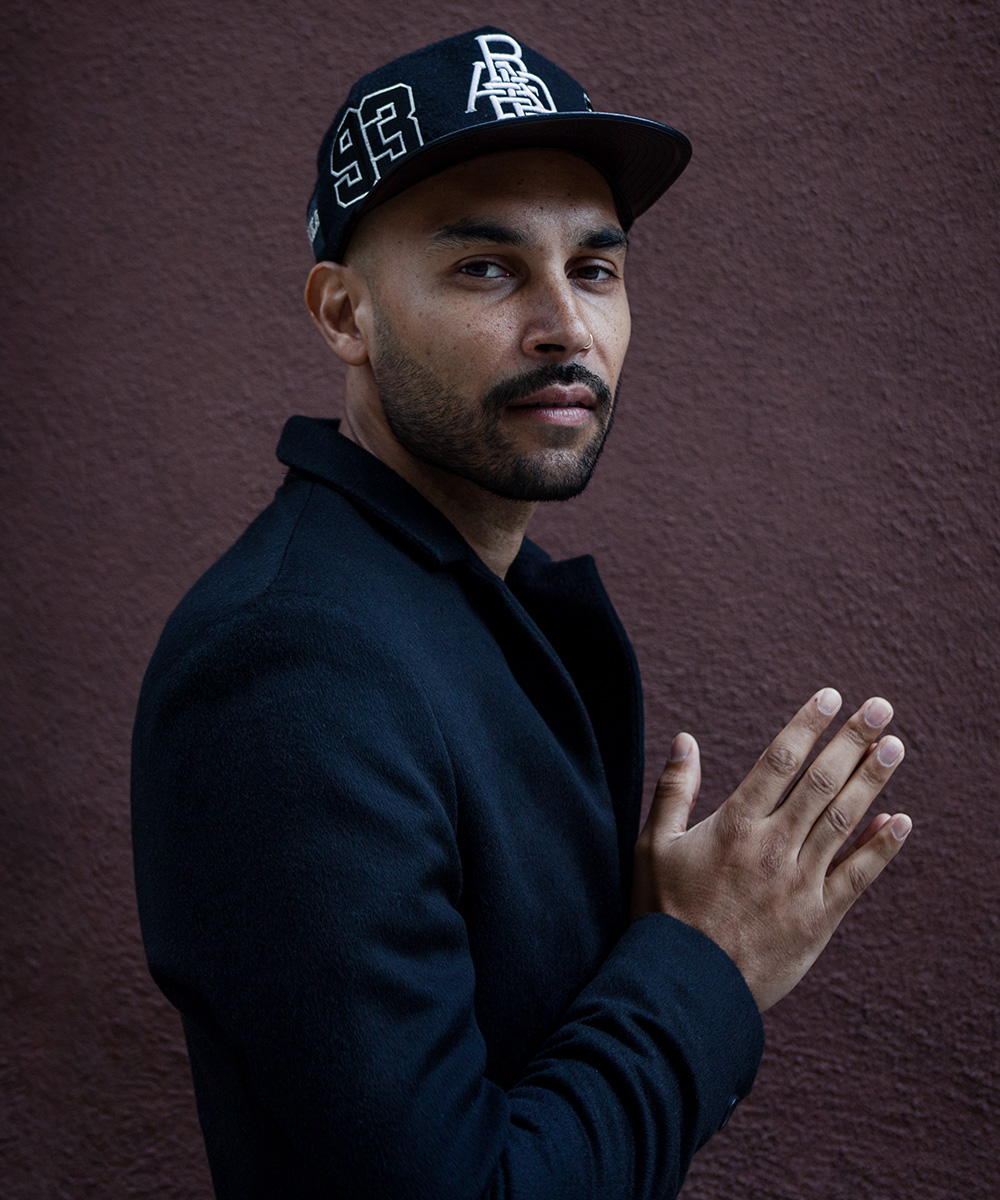 How did you initially get Rollie off the ground?
I launched Rollie in 2012 and by that time I'd worked in a lot of different areas, my very first boss came from a line of shoemakers and he taught me how to do paper patterns—which is very intense shoemaking. So I had a really great traditional background and I had the art background. When I launched Rollie I did the website myself, the product design, the patterns, the sales and marketing—you name it. It was a very intense time.
What was one of the biggest hurdles with Rollie?
That it took off very quickly. I sold 500 pairs in five weeks and my first wholesale account was with the largest shoe store in Dubai. So the biggest challenge was keeping up with it all, there was so much momentum.
You relocated to the US for a few years after you launched Rollie, what prompted that move?
After launch I spent the next four years just building the business. I'm a creative at heart, but an entrepreneur first so I was only designing four to ten days a year, the rest of it was running a business. I decided to go on a design sabbatical so I could take some time to recharge creatively. I love sneakers, so I applied for a scholarship over in Portland at the world's best sneaker design academy, Pensole.

I was rejected the first two times I applied, but got in on the third attempt and flew over to Portland. The course turned into a competition that I ended up winning, where they released a show I designed for ASICS X Foot Locker. We sold 2,000 pairs in an hour.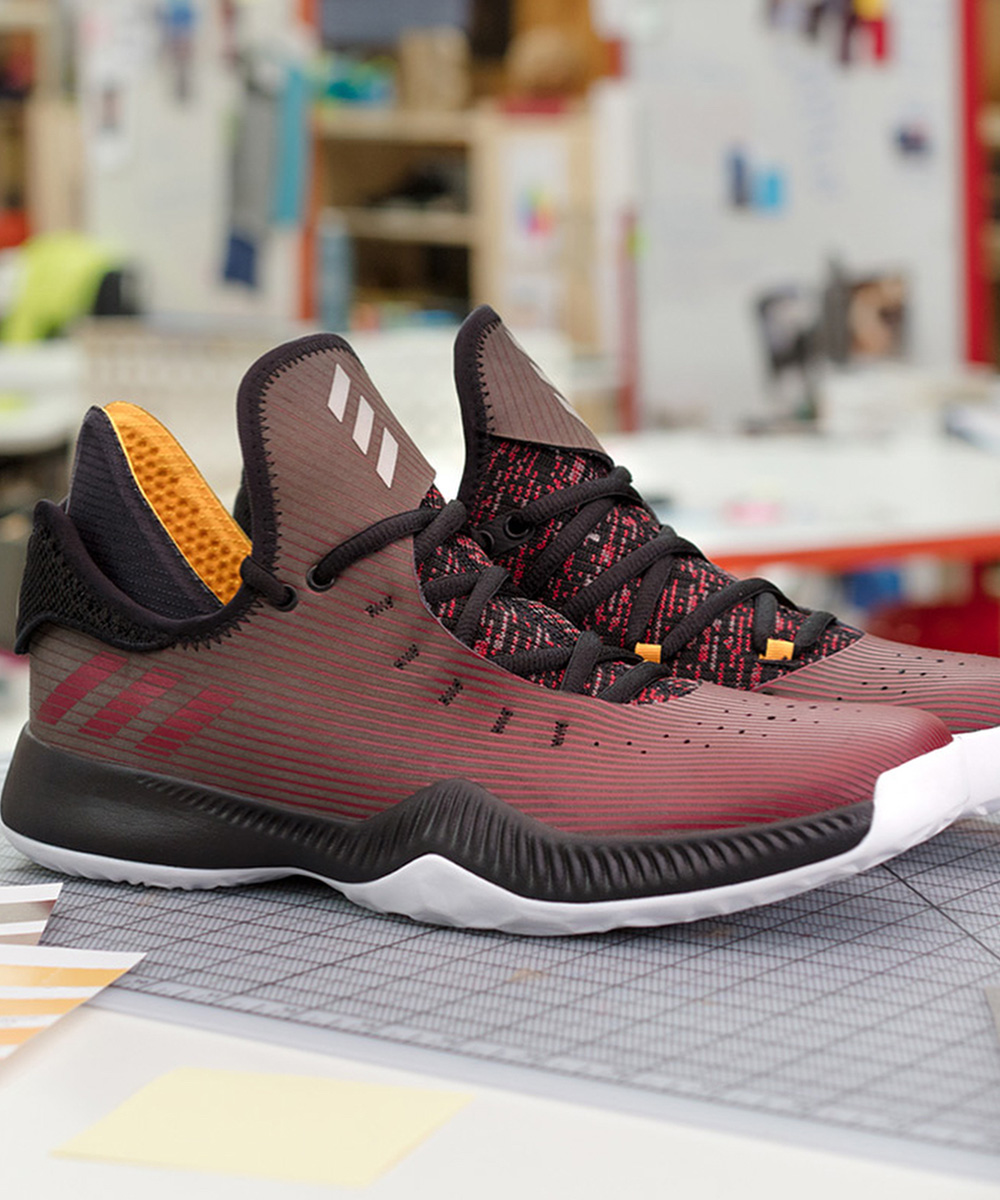 And then you ended up on a reality TV show, how did that happen?
Pensole contacted me and said we're doing a TV show and wanted me to apply. It wasn't something I had in my trajectory of things to do, but I thought why not? The show ran for eight weeks where I designed sneakers for celebrities like Mackelmore, James Harden (pictured above) and Ashley Graham. I ended up winning the competition and one of the prizes was to work at Adidas. I moved my young family to New York and worked at the Brooklyn Farm which is their innovation centre. It was crazy, you'd be working away and Beyonce's team would be coming through or T.I. would turn up.
Did you want to stay in the US or was the dream always to come back HOME?
When I was on the show I thought this is where I need to be right now. It was an incredible ride but what I noticed was that once I got there [Brooklyn Farm], I didn't want to take a photo with T.I. or Alexander Wang, I wanted to work with them. I don't really get starstruck, I just want to create amazing experiences with incredible people. In New York it's very easy to get caught up in the buzz of it all, but at the end of the day you can [design] anywhere in the world. I figured, I could come back to Melbourne, my family could have their support network and I could just fly over every few months and spend a week or two up there and I would probably be as effective, if not more effective.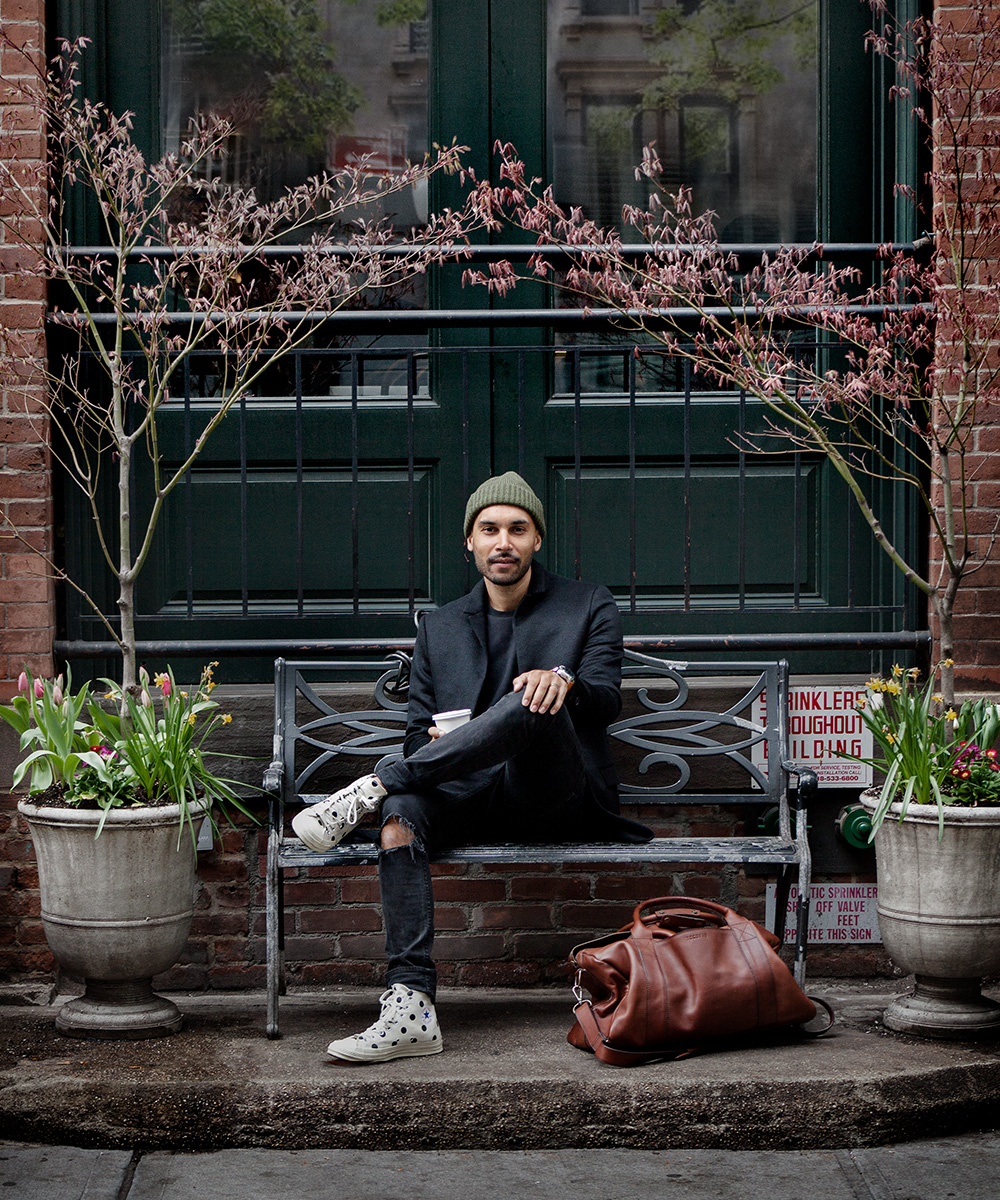 Covid has taught us a lot about what'S POSSIBLE WHILE wORKING fROM hOME RIGHT?
Yes! When I was living in Williamsburg I would only get up to Manhattan once a week. Most of my phone calls were with people in LA or Chicago or even people up in Manhattan that didn't want to travel down to Brooklyn—and I didn't go up there because it would take an hour and a half. It's funny, once you're there you realise wow, I was creating these barriers for myself.
You moved back to Melbourne a year ago and then launched Rollie's first sneaker line, how did that come about?
I felt like I was living two worlds. I had Rollie in Australia and here I am designing sneakers for all these celebrities in New York. At the time it didn't feel like the two worlds could meet and blend. I was doing more streetwear and performance based products [in the US] but when the sneaker trend became more casual and lifestyle based, it just felt like now is the time [to launch Rollie sneakers].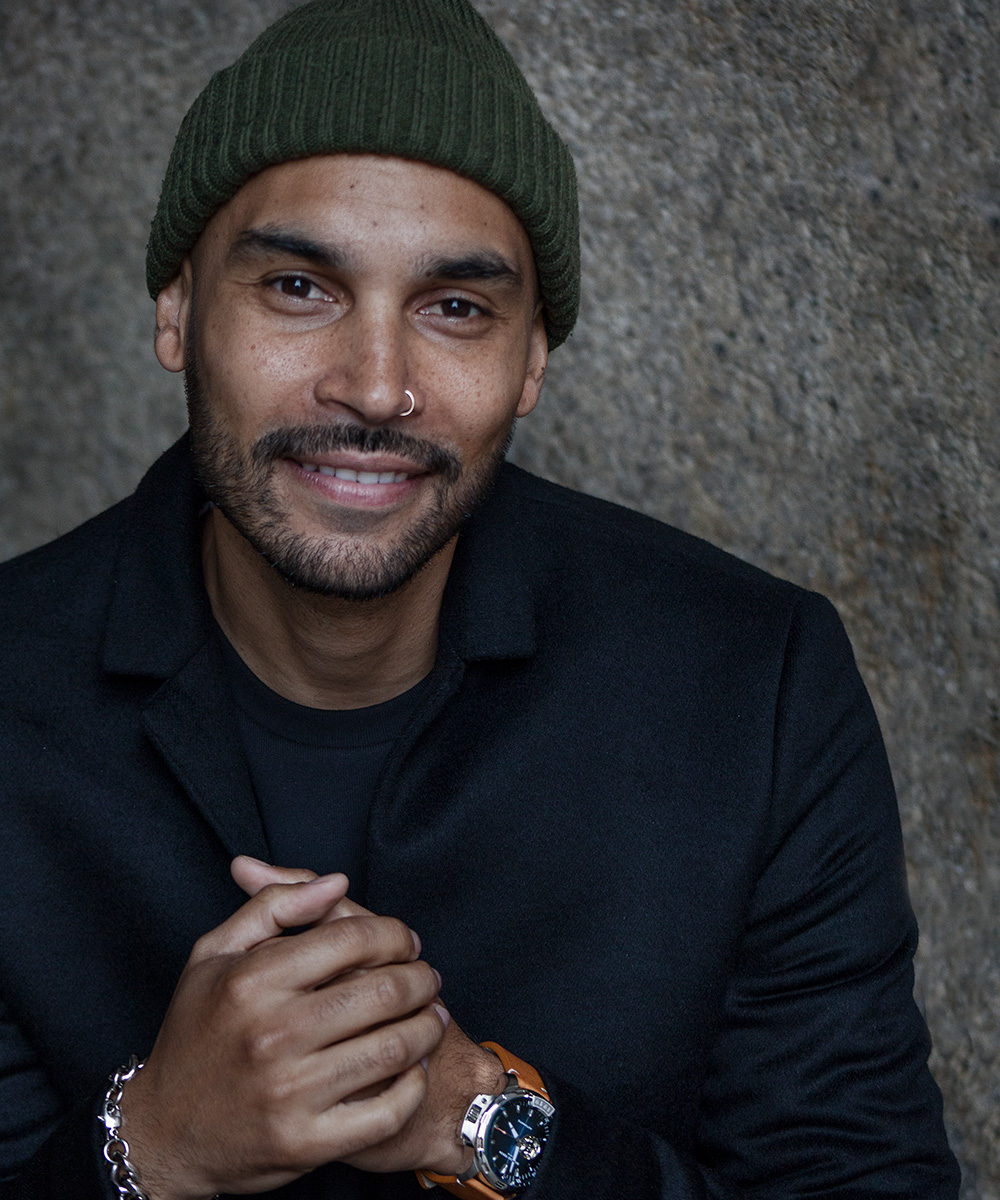 You've got a vegan range too, is that something that's important for you to do more of in the future?
Yes absolutely. Everything I try to do comes from an authentic place. My wife has been vegan for two years, I'm vegetarian so to be honest, I'd like to be further along in the process right now than I am. I've done a lot of work on sustainability in the States but because I was over there it was hard to do product development in two different markets. But we're going to be doing a lot more work. We're working with Clarino now which is one of the best vegan materials at the moment—Stella Mcartney uses it too.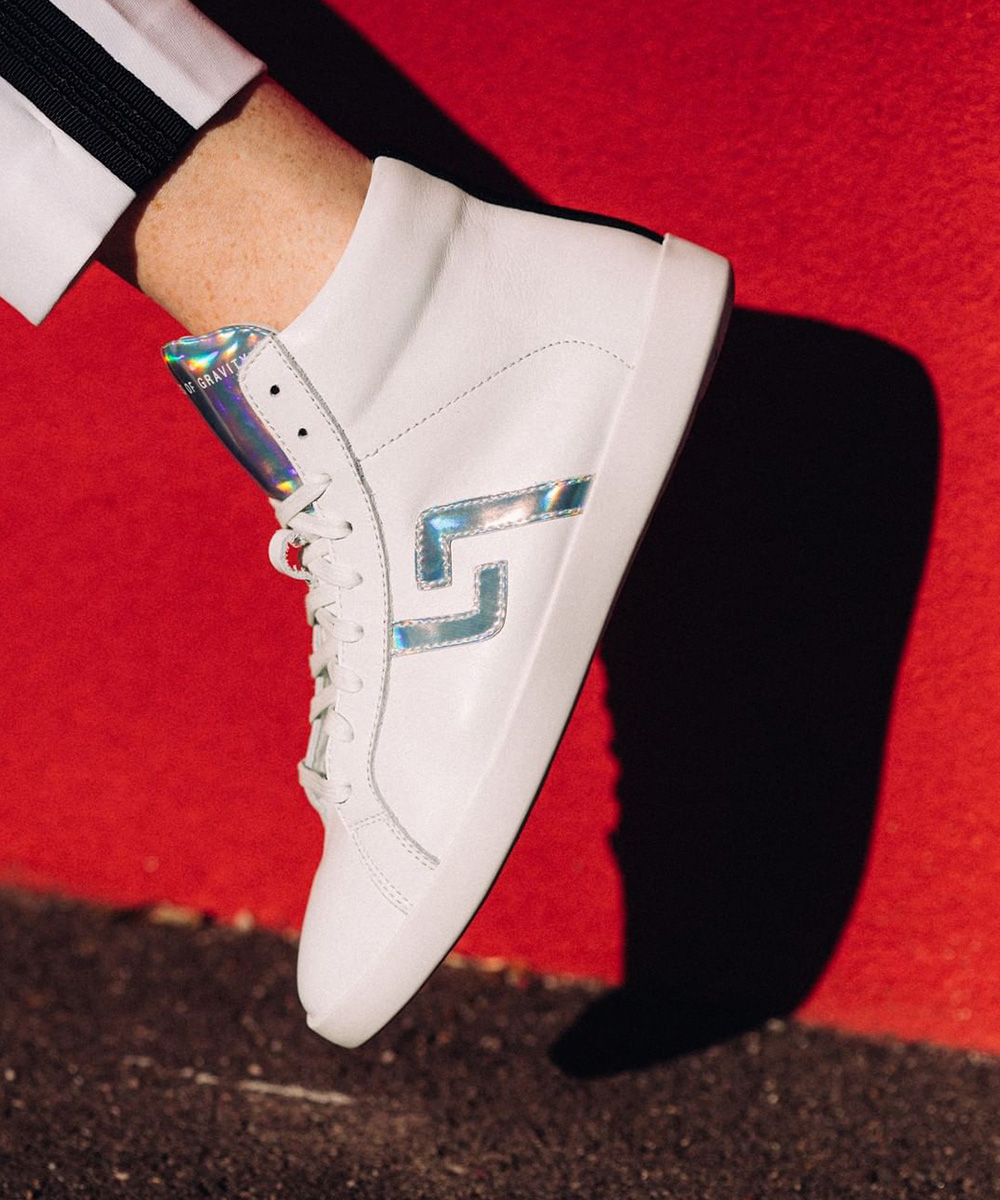 Do you find it hard to take the work hat off at the end of the day?
To a lot of people it feels like I work all the time. But when you love what you do, it doesn't feel like work. That's a tough one because I do bring it into my day-to-day life but I'm ok with that. But I'm really conscious of being a present father so I do take time off to spend with my kids and take that opportunity to make incredible memories together.
Finally, I have to know, how many sneakers do you own and what are some of your faves?
I have too many pairs where it's embarrassing (laughs). I've changed my lifestyle where I try to consume less but I have around 100 pairs at the moment. Although for context, a large amount of those were given to me for free from the TV show, and are shoes that I designed. But my favourite pair are Joshua Vides hand-painted Air Force 1's from New York.
Feeling inspired? Check out our chats with horror director Natalie Erika James and psychic Allira Potter.

Image Credit: STUDIOJPROBBINS, Rollie, Vince Lebon