Alpine village Hanmer Springs has all the ingredients for a magical escape any time of the year—outdoor adventures like hiking, jet boating, bungy jumping and horse treks, thermal pools and spas to bliss out in, and, during winter, access to snow fields for all your skiing and snowboarding wants.
Importantly, it's super easy to get to as well being just 90 minutes away from Christchurch. So, book your flights, pack your bags, and start putting together an exciting itinerary. We've got your accom covered.
Here are the best places to stay in and around Hanmer Springs.
The Shepherd's Hut - Boutique Retreat
Hanmer Springs 2 guests | 1 bedroom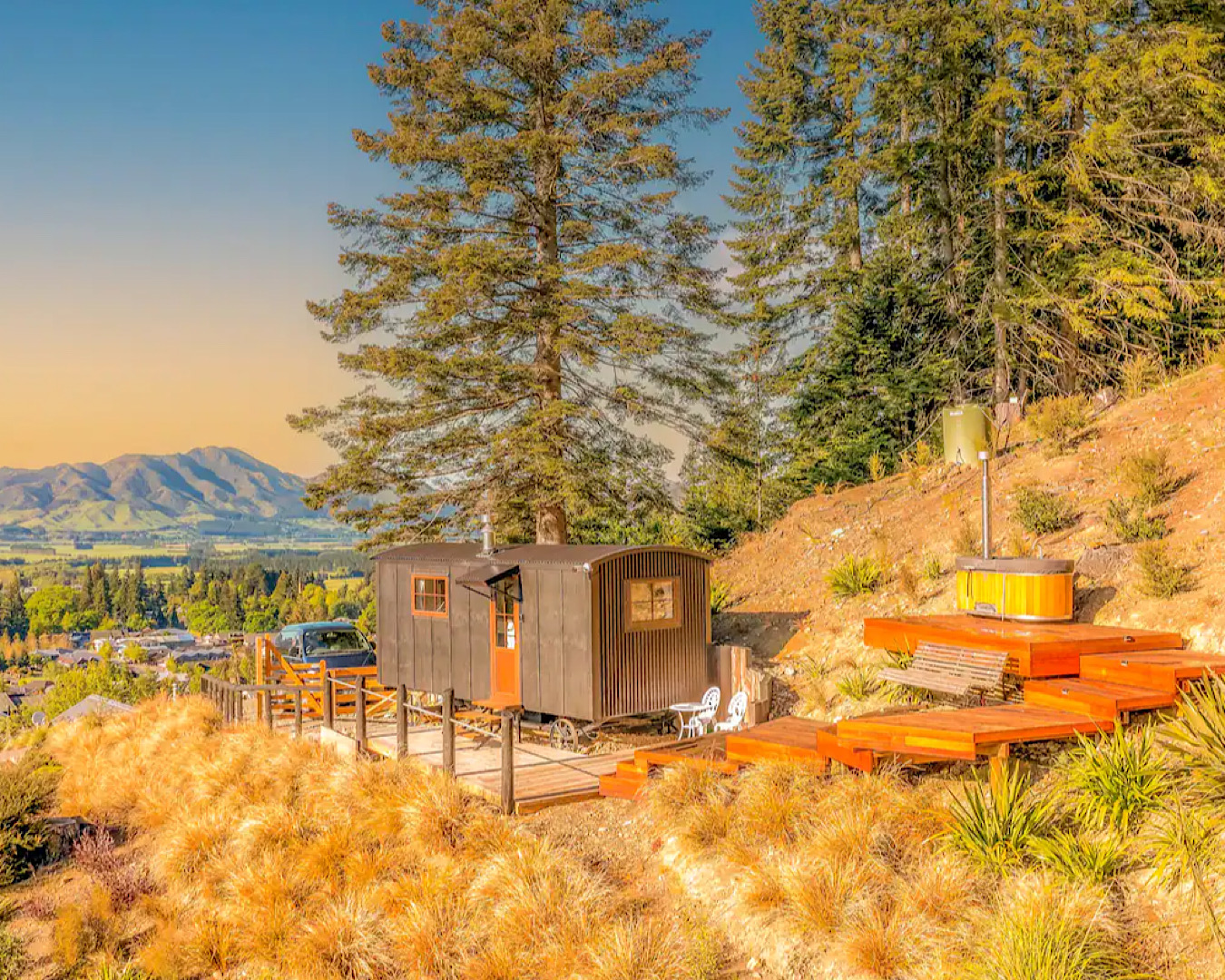 There are so many reasons why we're lowkey obsessed with The Shepherd's Hut. For starters, you can revel in the sunset from a hot tub. Now that's got 'Grammable stamped all over it. Additionally, there's loads of lovely deck space for morning asanas and sunbathing, plus outdoor seating for cute breakfast dates, yarns or just generally topping up your vitamin D.
And then we get to the actual interior, which is absolutely adorable. A kitchenette, a breakfast bar, a comfy bed with beautiful forest views, and a wood-burning stove. This spot's been designed meticulously well. We're in love, and we think you probably will be too.
Architecturally Designed Home
Hanmer Springs 6 guests | 3 bedrooms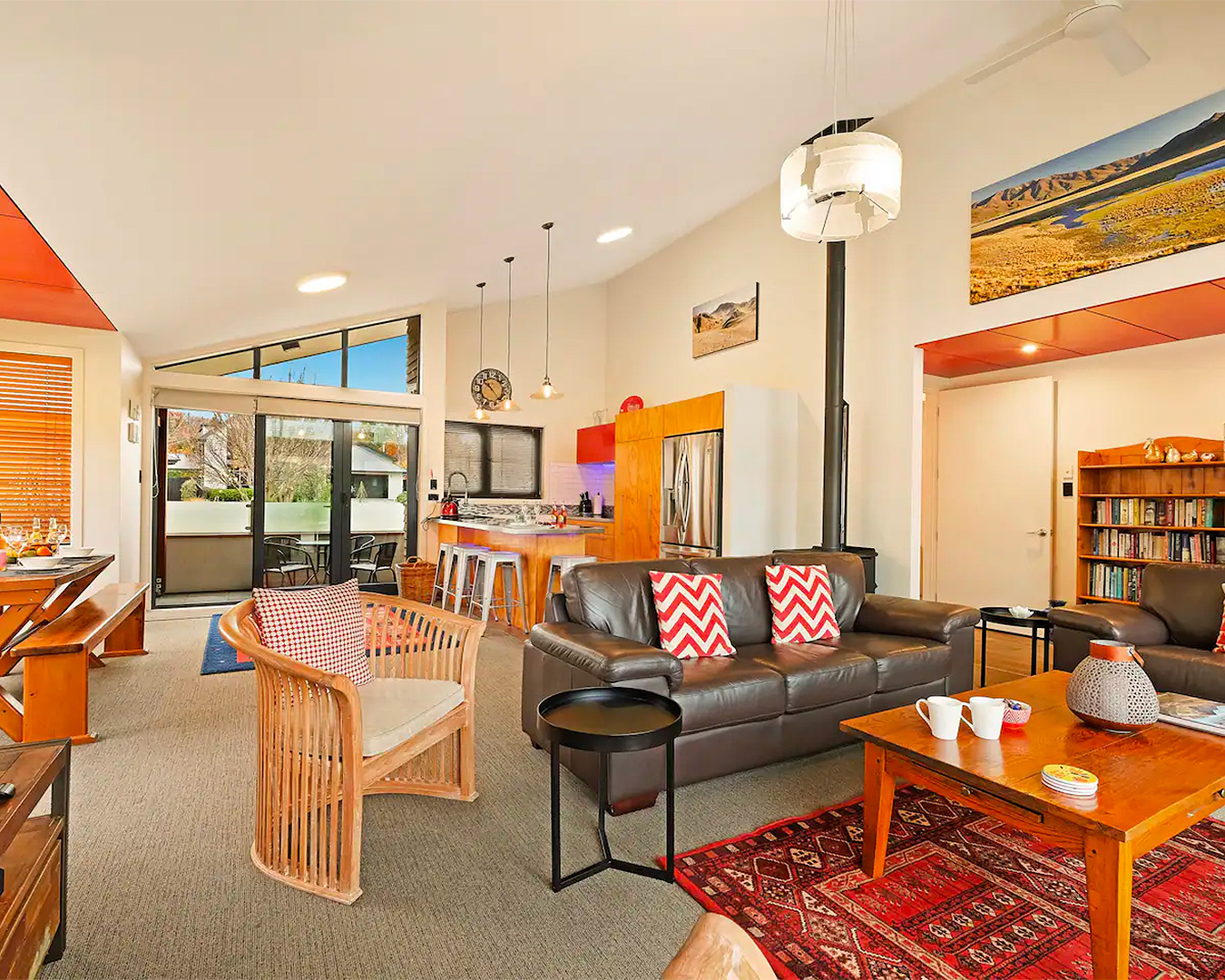 With mountain views, log fire and on the water's edge, this architecturally designed home is one of the most luxe and best places to stay in Hanmer Springs if you're keen to hang out smack bang in the middle of the township.
Swish design and all the creature comforts you could desire—washer, dryer, aircon, TV, WiFi, fully equipped kitchen, BBQ and parking—it'll feel like being at home, but better. There's also a pond nearby with ducks, which makes a ridiculously cute outing if you've got a little one in tow.
Black Bear Lodge
Hanmer Springs 6 guests | 3 bedrooms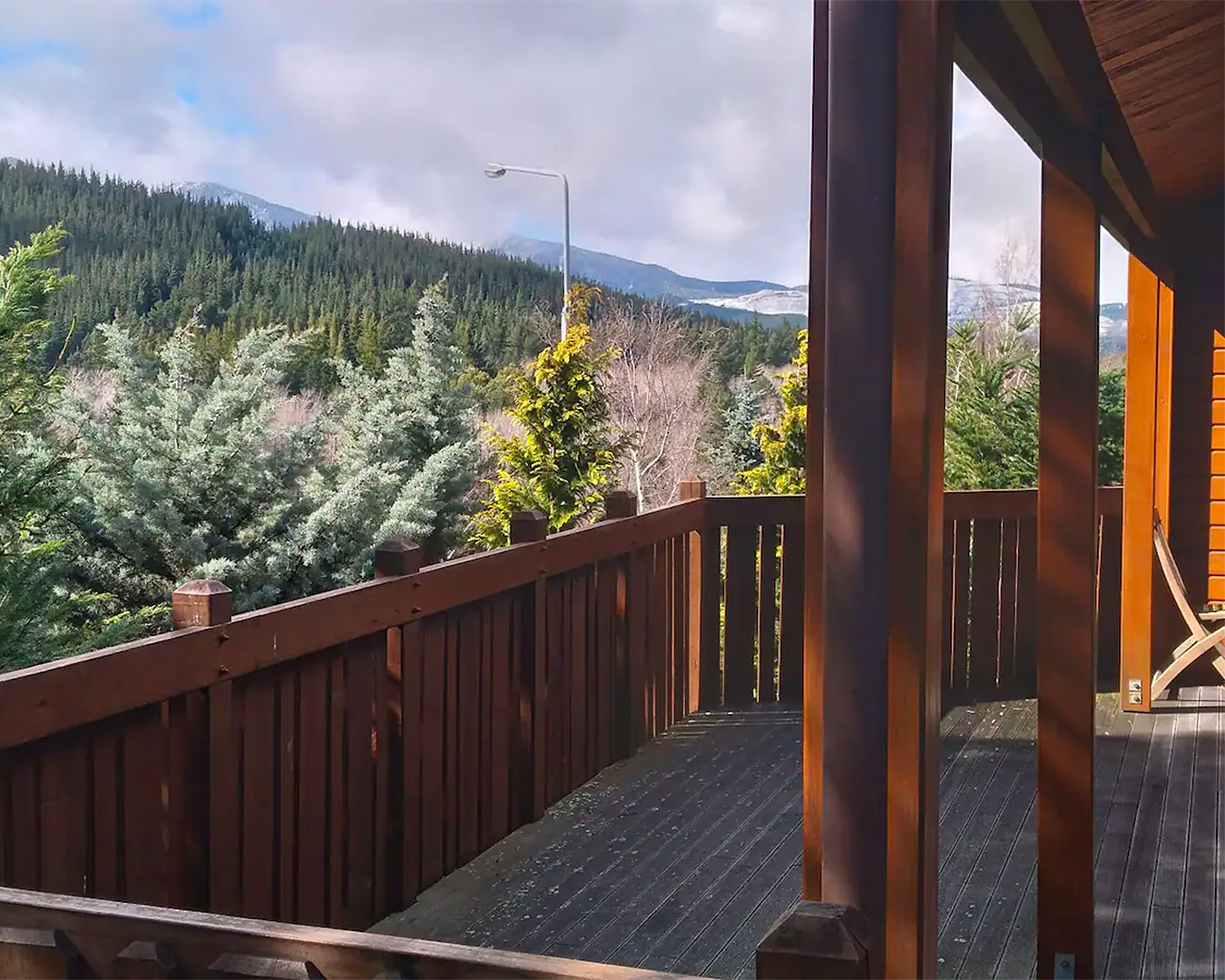 You'll be relieved to know there are no black bears at Black Bear Lodge. There is, however, all the hygge vibes. (For the uninitiated, 'hygge'—pronounced hoo-ga—is the Scandinavian concept of cosiness and togetherness.)
Nestled in forested surrounds, it's hard to believe the village centre is within walking distance but it is, 15 minutes to be exact. The deck acts as a marvellous suntrap, for warming up regardless of season; there are ample, heatable indoor living spaces for during the colder months, parking for two cars and lockable storage for bikes and any other exciting holiday equipment you've hauled with you.
This is the perfect spot for people looking for adventure base meets peaceful retreat vibes.
Cabbage Tree Cabin
Lyford 5 guests | 2 bedrooms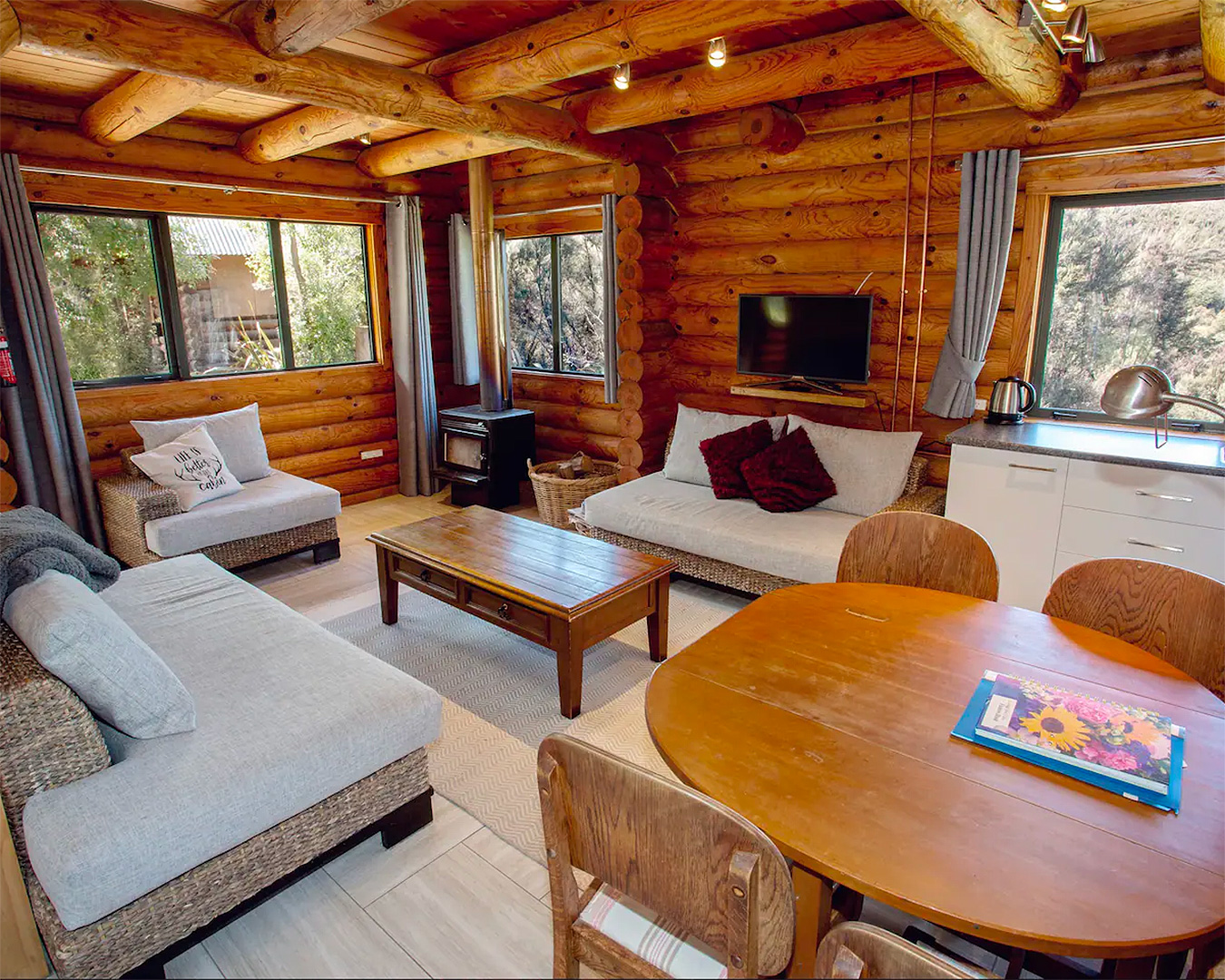 Okay, so this place isn't in Hanmer Springs, it's in Lyford but that's not too far away and we think you'll agree this oh-so-cosy, luscious Lockwood with mountain views is definitely still worth considering for your next vacay. Cabbage Tree Cabin is snug, which is exactly what you want when it's cold outside; huddle around the log burner and live the dream.
In saying that, it's absolutely worth venturing outside though, too. The cabin is on a 4000m2 section of native bush which is ripe for nature bathing but, and here's the pièce-de-resistance, a private sauna is but two minutes away, and if that sounds like a bit of you (it does), be sure to enquire prior to booking.
Fantastic all year round, this is a particularly great choice for skiing holidays, with the skifield just 8km away.
Woodbank Park Cottages
Hanmer Springs 2 guests | 1 bedroom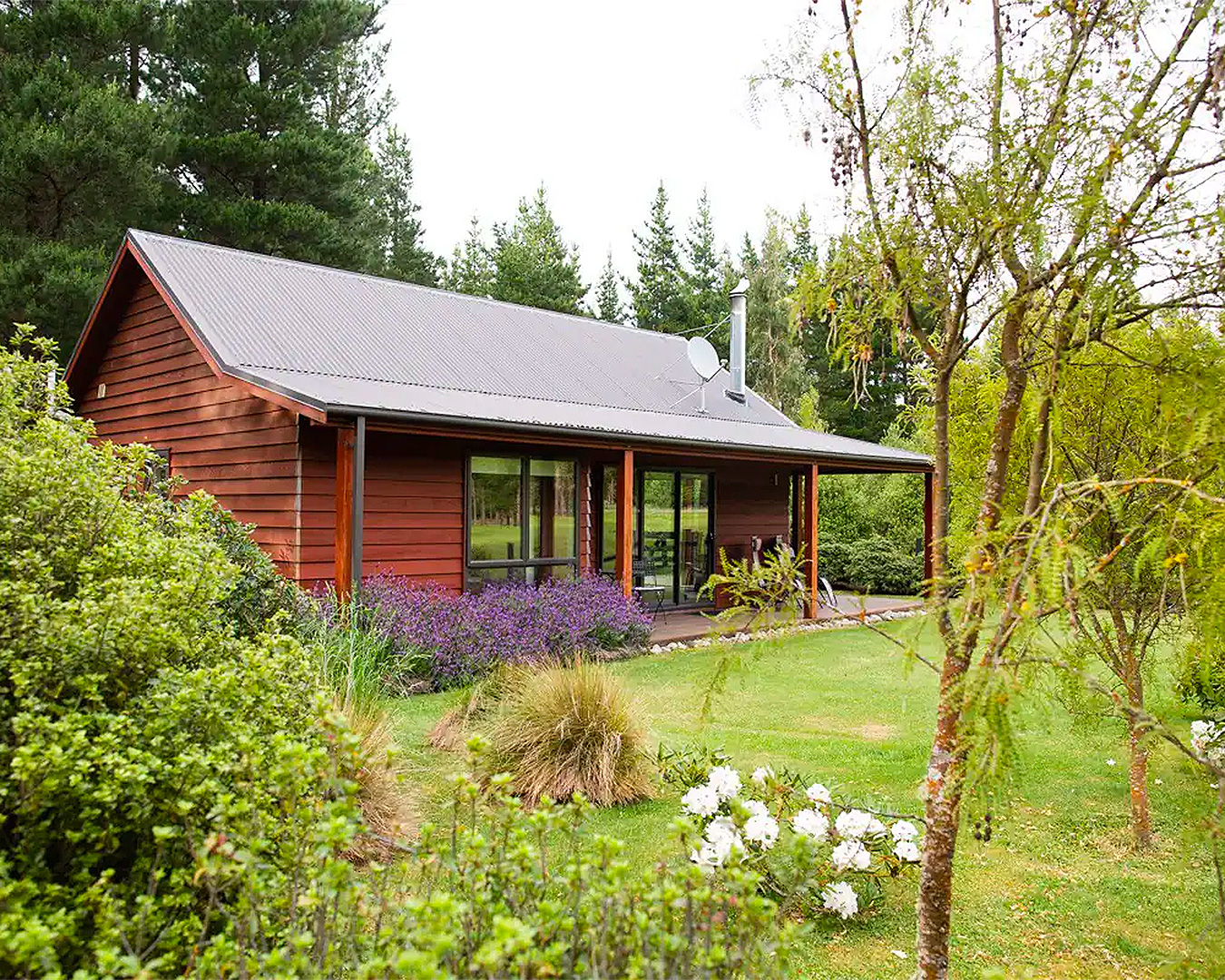 Looking for a quaint cottage-in-the-woods situation? Two, even? Perfectly forested, Woodbank Park Cottage comes as a standalone single or dreamy accommodation pair. Just 4km from Hanmer Village, you get all the joys of rural relaxation without being in where-nobody-can-hear-you-scream territory.
The cottage is self-contained with a log fire and outdoor BBQ for hot deliciousness, and a king-sized bed for other types of hot deliciousness. There's a TV for movie nights, a coffee maker so you can start the morning right, and a helluva lot of nature for the ultimate reset.
Designer's Home On The Forest Edge
Hanmer Springs 8 guests | 4 bedrooms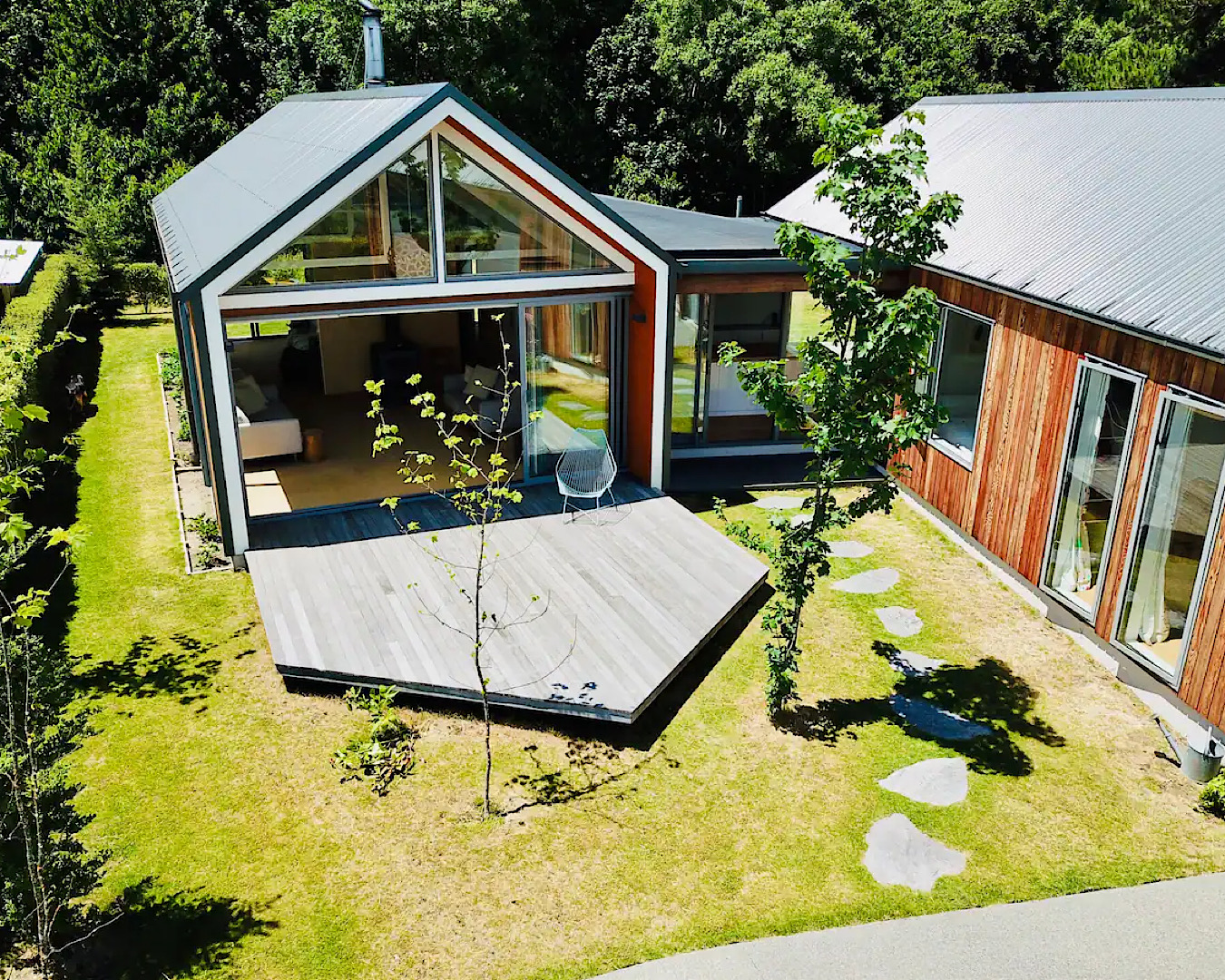 If you're taking the whole fam and then some to Hanmer Springs, and you're after a family-friendly dwelling that's as spacious as it is charming, you just found it. This pretty rad spot has two living spaces, one with a fire, and the other with a TV—adults and kids areas, perhaps?—with an open plan kitchen-dining set up.
The surrounds are fantastic too, with a tree hut, sandpit, trampoline, swing and climbing bars for the sprogs (or, you know, exuberant cross-fitters), and you're practically on the edge of a bunch of wicked mountain biking tracks, a detail adrenaline junkies will swoon over. Oh, and there's a spa, with views of not one but two mountains. Dang.
Pottery Corner
Hanmer Springs 5 guests | 2 bedrooms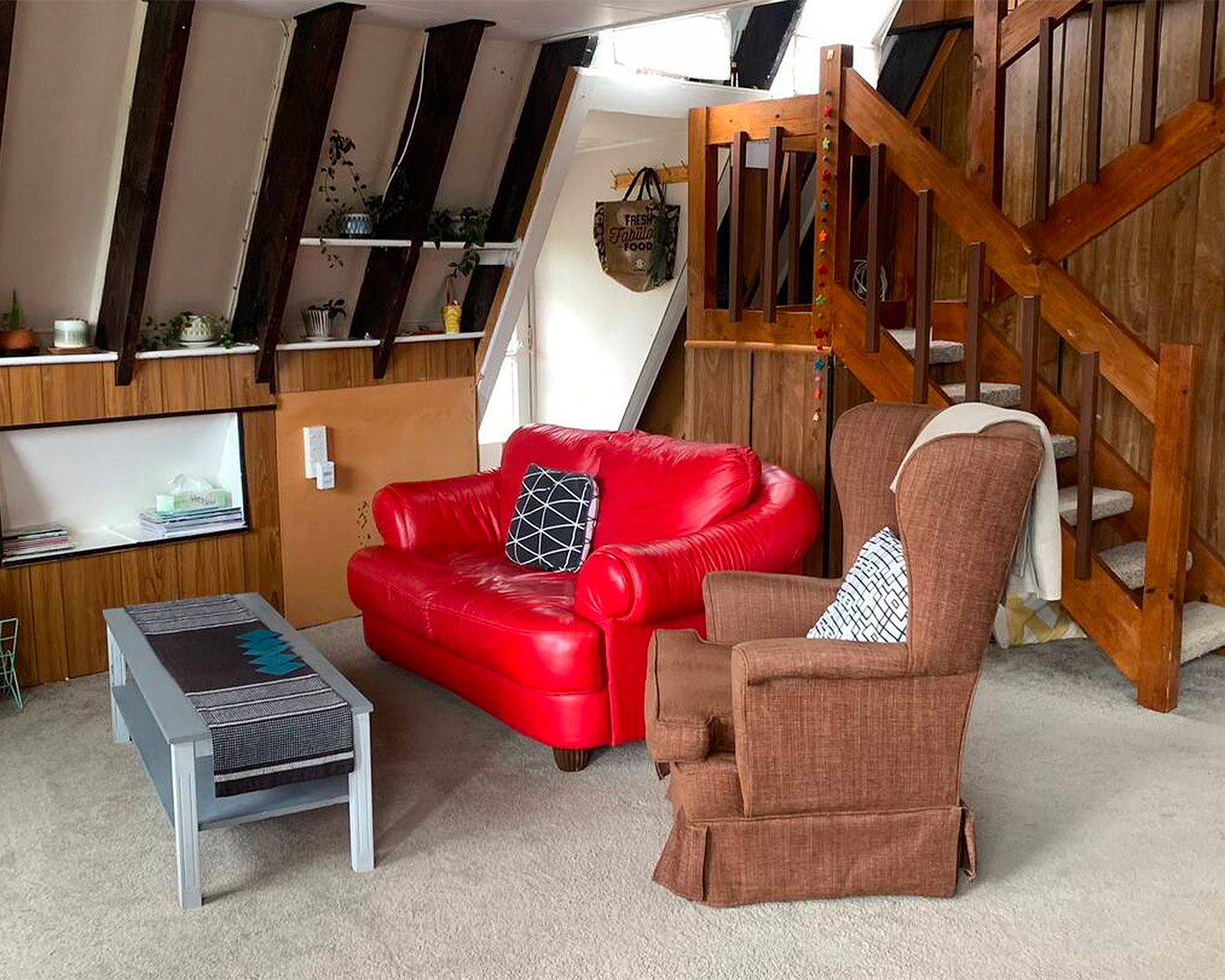 Serving Wes Anderson vibes this 1960s A-frame house has us frothing at first glance, and is, by far, one of the best places to stay in Hamner Springs. Pottery Corner was once the site of Hanmer Pottery which makes us adore it even more.
It's a 15-minute walk to the Thermal Reserve and town centre and, if you're keen to stretch your legs there's a fairy walk and a sculpture walk about a kilometre away.
In terms of amenities, you'll have full reign of a dishwasher, washing machine and TV, plus, there's coffee because the owners are legit like that, and if you're partial to a splash of milk from time to time, be sure to request it prior to arrival and Sandi and Adam will provide.
Charlie's Cabin
Lyford 8 guests | 3 bedrooms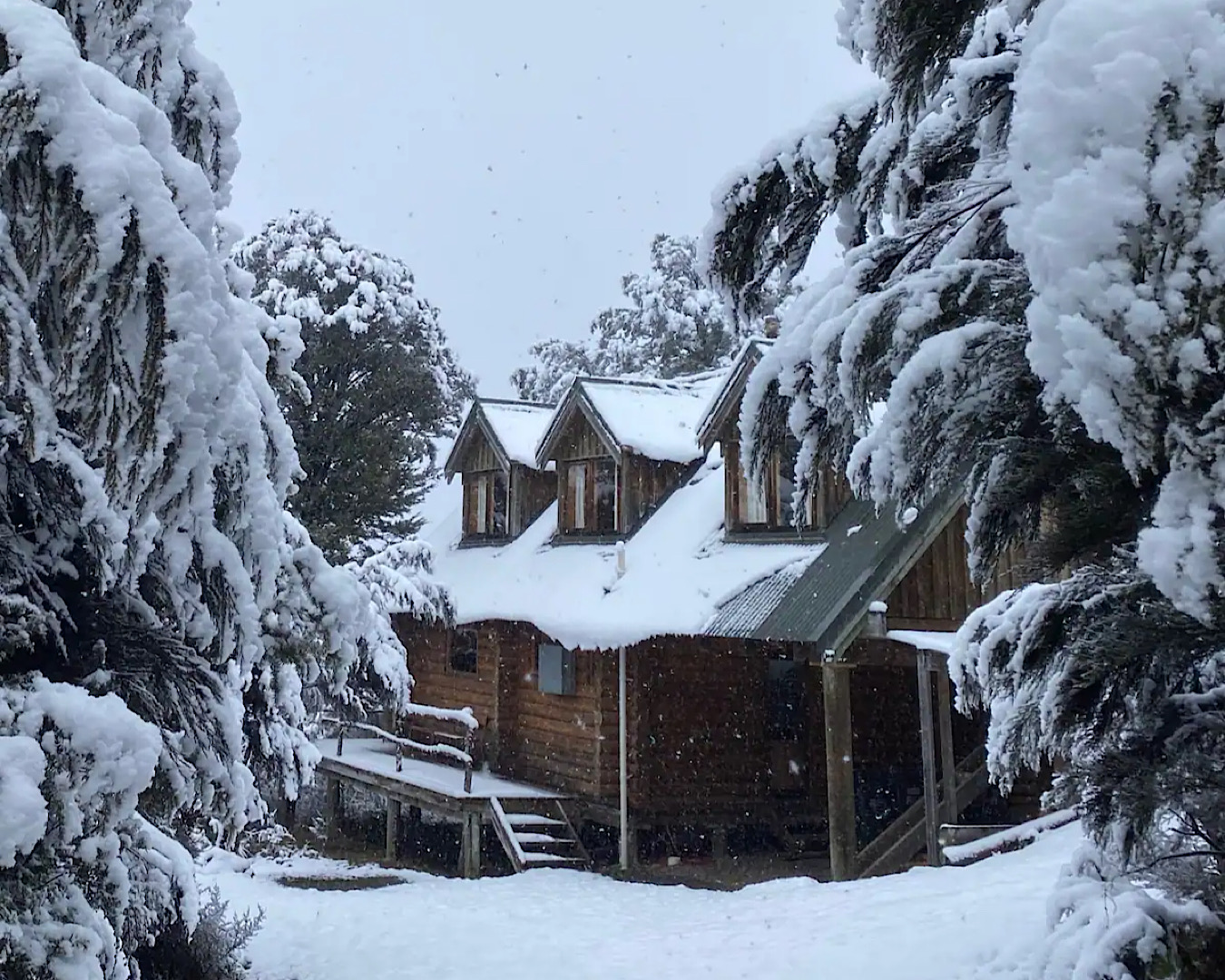 Looking like a picture-perfect postcard for a wintery Christmas in some far-flung destination, this is the place you'll want to be when it's cold outside and, also when it's summer. In fact, we'd happily book into this spot any time of year.
Another Lyford-based accom, Charlie's Cabin has spectacular forest and mountain views with a great deck and spa from which to soak up both.
Bring your kids, your mates, even your pooch, and get set for a rip-roaring holiday, complete with Netflix-fuelled movie nights, lowkey competitive boardgame face-offs and roadies into Hanmer.
Beautiful Character Villa
Hanmer Springs 7 guests | 3 bedrooms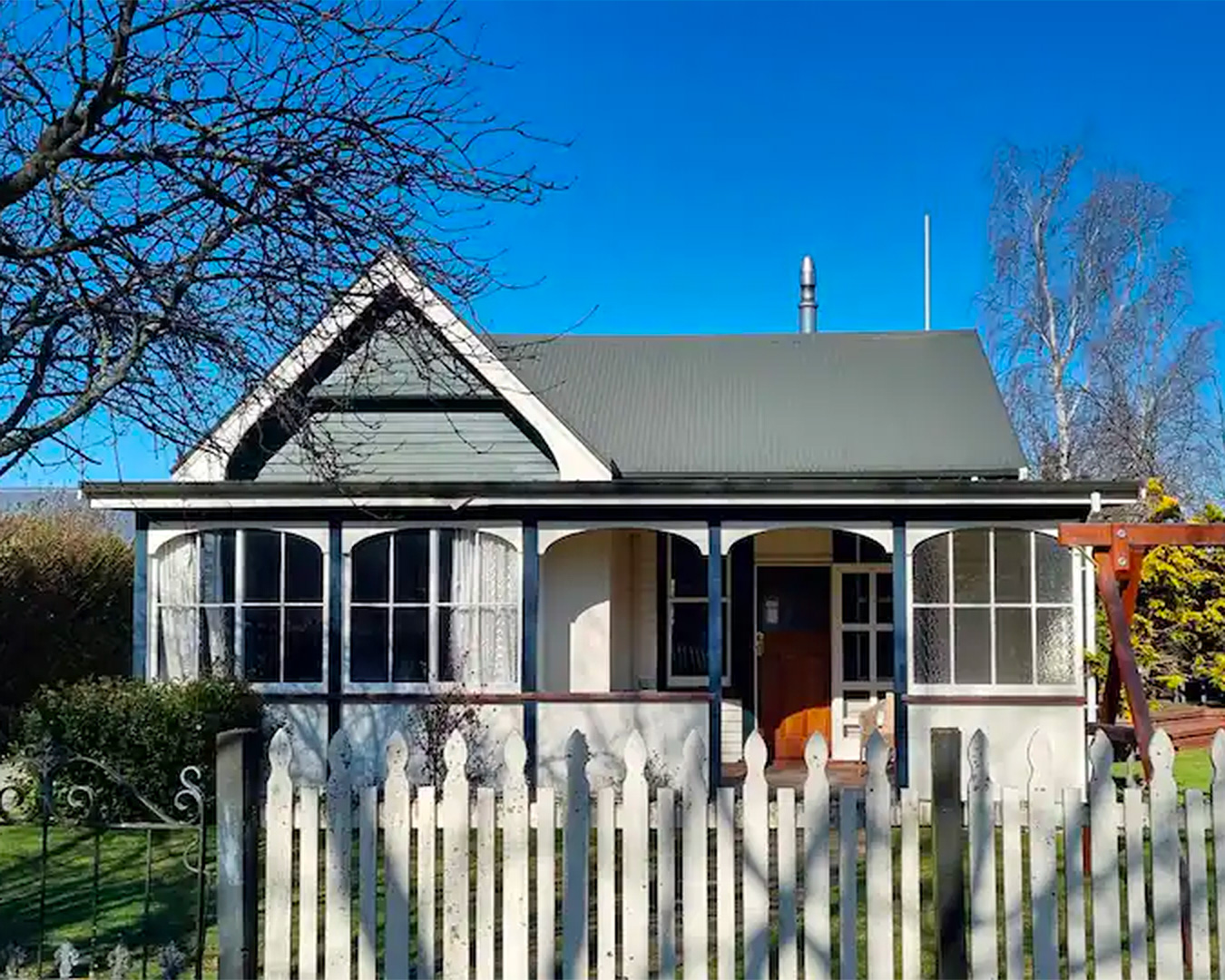 Situated in the old part of Hamner Springs village, near to Brooke Dawson Reserve and Heritage Forest Walks, this family-friendly character villa is pretty darn cute. You'll want to call dibs on the master bedroom, with a queen-sized bed and ensuite.
The runner-up will be stoked with the second bedroom, also kitted out with a queen-sized bed, and there's a kids' bedroom too, loaded with books and toys.
A log burner and electric heating will keep the winter chills at bay, and there's WiFi and an Apple TV for all the movie-watching, or if you're after a holiday with a vintage twist, you can rustle around in your attic, unearth your old Sky card and pop it into their Freeview box for some prime nostalgia. Talk about added value.
Hanmer Backpackers
Hanmer Springs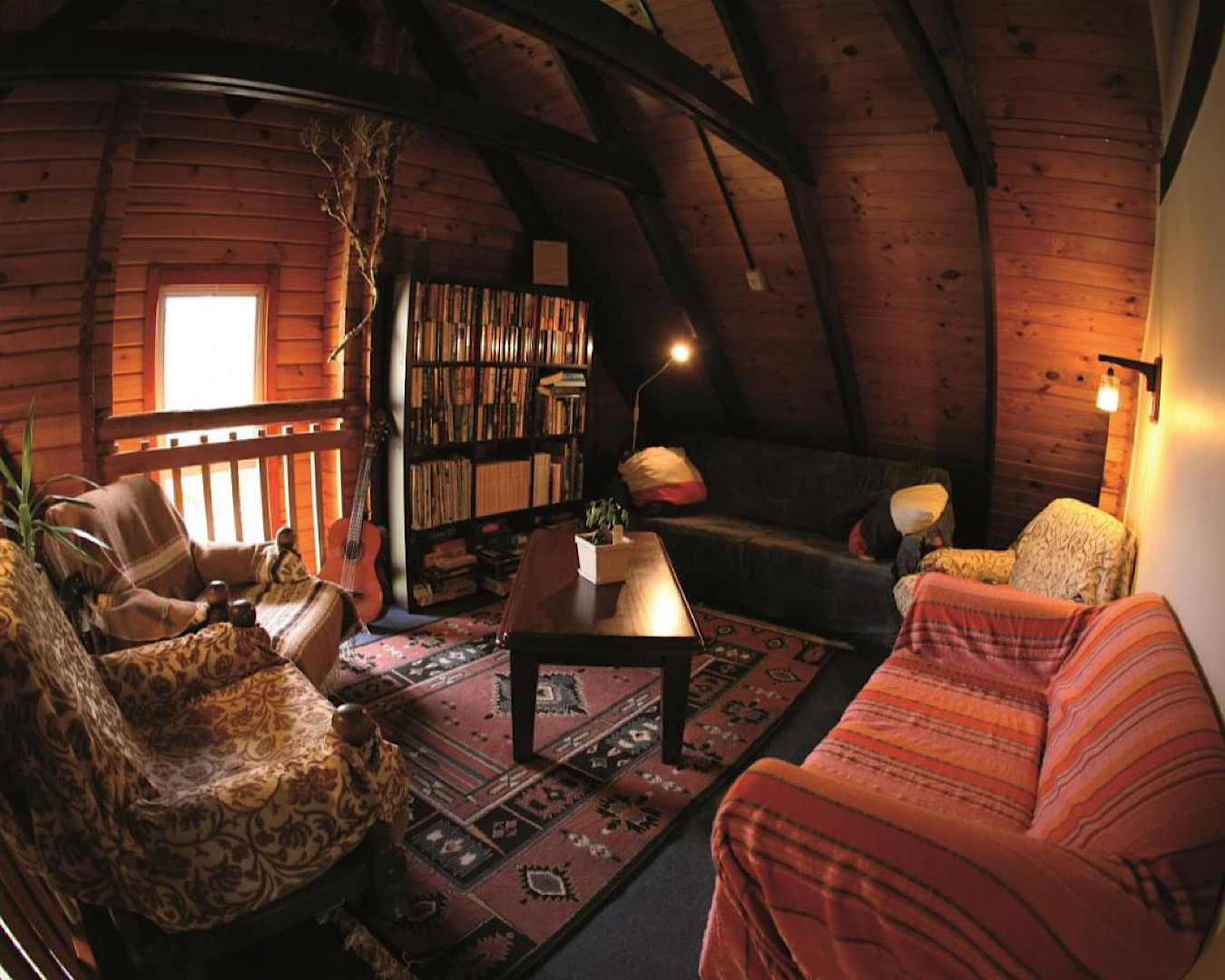 We couldn't do a round-up of the best accommodation in Hanmer Springs and not include Hanmer Backpackers.
Located in the heart of the town centre and a very short walk from the thermal pools and adventure centre, with cosy communal spaces (great for socialising with fellow hostel folk), reasonable room rates and free tea and coffee, it ticks all the boxes for a great backpacker experience.
Actually, the team goes above and beyond providing hot water bottles in the winter, plus you'll get to bliss out in the massage chair, for free, every night for 15 minutes. Heaven.
Want to tack on a bit of travel time in Christchurch? Here are 50 things you might like to do there.
Image credit: Cabbage Tree Cabin, The Shepherd's Hut, Architecturally Designed Home, Black Bear Lodge, Cabbage Tree Cabin, Woodbank Park Cottages, Designer's Home On The Forest Edge, Pottery Corner, Charlie's Cabin, Beautiful Character Villa, Hanmer Backpackers.
Urban List editors independently select and write about stuff we love and think you'll like too. Urban List has affiliate partnerships, and if you purchase something through the links in this article, we will earn a commission from those partners. To find out more about who we work with and why read our editorial policy here.