The festive season here and the endless drops of holiday collections are quite literally a dream come true for any beauty fanatic. From dazzling gold highlighters to a festive red lip, this year's holiday collections are bound to fill your Christmas stockings right to the brim.
Here's our round up of the beauty holiday collections that are a must have this festive season.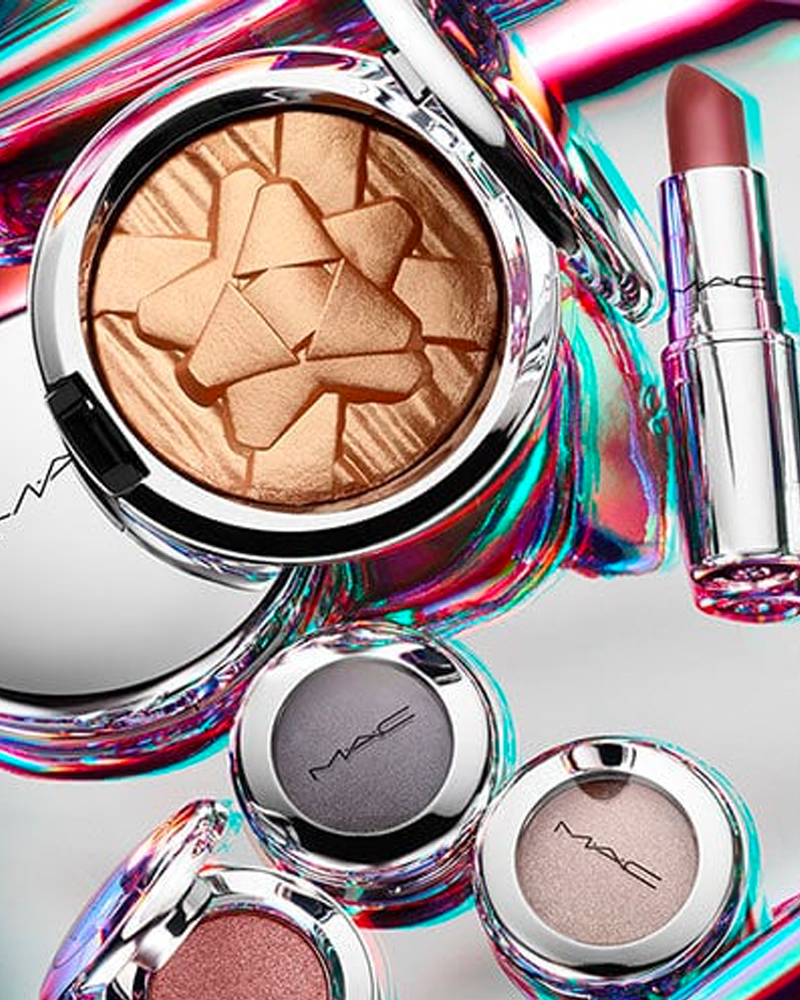 MAC Shiny Pretty Things Collection
Every beauty lover will know MAC does holiday collections seriously well. The wait is over, the collection has dropped, and it is shiner and prettier than ever. To kick start the collection there are four mini lip options—these sets include four mini lipsticks and glosses in colours ranging from brights, pinks to nudes. Furthering the lippie collection is a large vault lip set which includes ten mini crowd-favourite lipsticks, all in colour matching bullets. Within the gorgeous candy wrapper packaging you'll find a few other sets available, two brush collections, one for eyes and the other for the face and two sets of eye pigments. Each eye pigment set includes four sparkling shades, one in Gold, warmer toned shades and the other in Pink, a more cooled toned set. The final set within this collection is the Glow Getter set in Pink, this is a face kit which consists of a mini Extra Dimension Skin Finish, a pink Strobe Cream and a Duo Fibre Face Brush.
The collection also includes two palettes for the eyes and two for the face. The face palettes come in Fair and Medium-Deep and contain an Extra Dimension Skin Finish, blush and bronzer suited to the chosen set shade. The Rose Eye Palette is packaged in metallic green and consists of warm-toned, pinky shades and the Smokey Eye Palette is packaged in royal blue, a palette of cool-toned browns with a stunning pop of blue.
To complete this collection, the Shiny Pretty Things collection includes liners, lipsticks, glosses and eyeshadows. Just to put the shiny into this collection, it also includes two new Extra Dimension Skinfinishes in Oh Darling, a classic golden shade and Snowflushed, a bronzy pink shade. If the gorgeous packaging isn't enough to secure a spot on your Christmas wish-list, the products have definitely topped the tree for us this holiday season.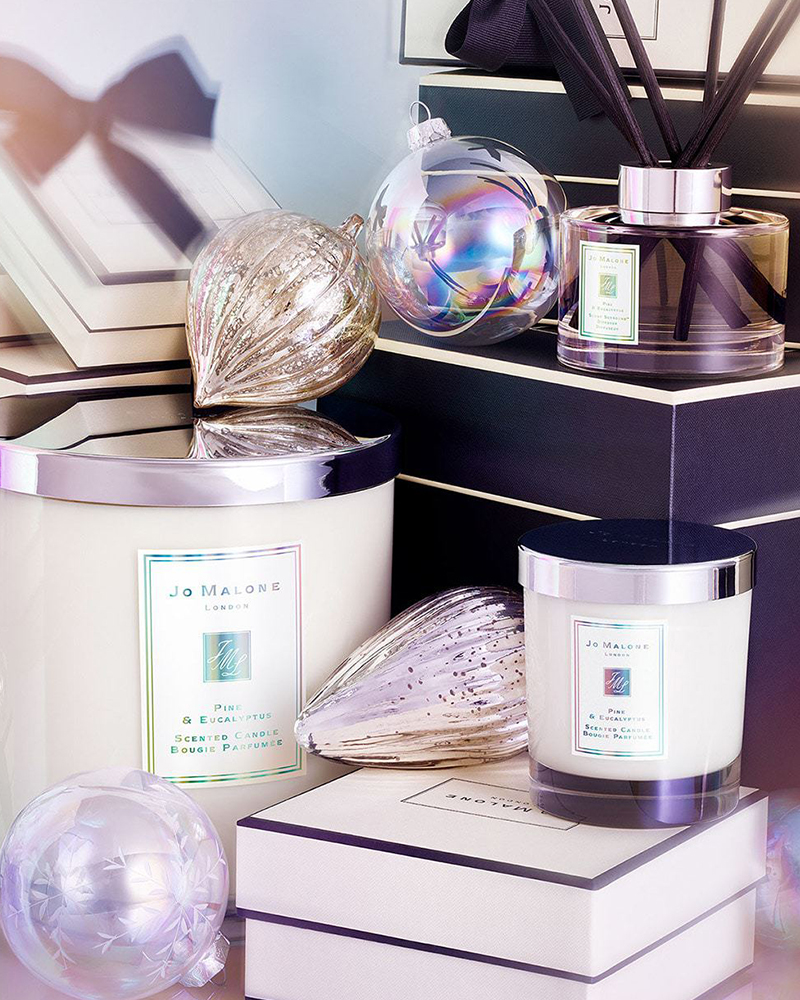 Jo Malone Christmas Collection
This year, the Jo Malone Christmas collection is better than ever. They've launched a limited-edition Gingerbread Biscuit Cologne, so you can smell like a festive treat this holiday season. They've also dropped a White Moss & Snowdrop Cologne as well as a Deluxe Candle and, as if the scent wasn't beautiful enough, the limited-edition iridescent jar will be bound to make you want them all.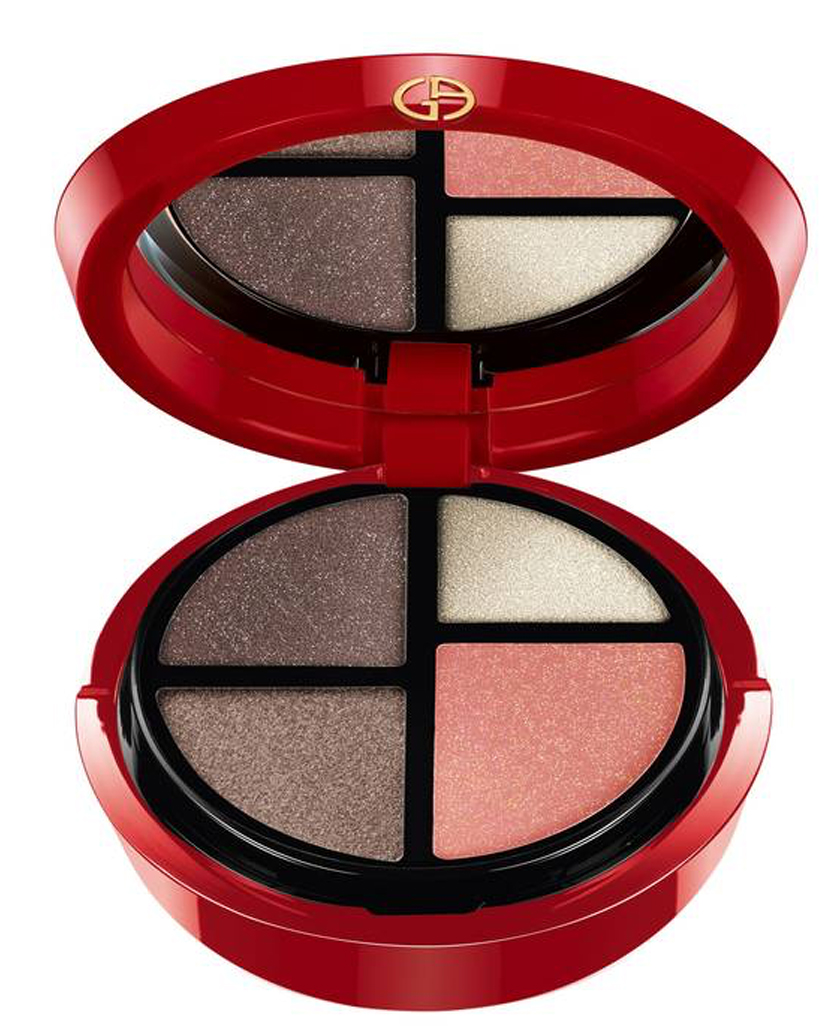 Giorgio Armani Holiday Collection
For a seriously luxurious Christmas, Armani has you more than covered. This holiday collection includes wonders of elegant limited-edition products. The Eye Quattro Fantasy Eyeshadow Holiday Edition Palette comes in a range of new exclusive colours with an easy-to-apply formula and a long-lasting effect. In neutral tones, this palette is perfect for your everyday holiday glam. This collection includes a holiday edition of the Armani To Go Cushion Foundation, it is travel friendly and may well be your secret to staying perfect on the go during the busy festive season. To complete this collection, Armani has included four Ecstasy Shine Lipsticks in new exclusive bold shades. These will give you the colour of a lip cream, the moisture of a balm, and the shine of a lip gloss.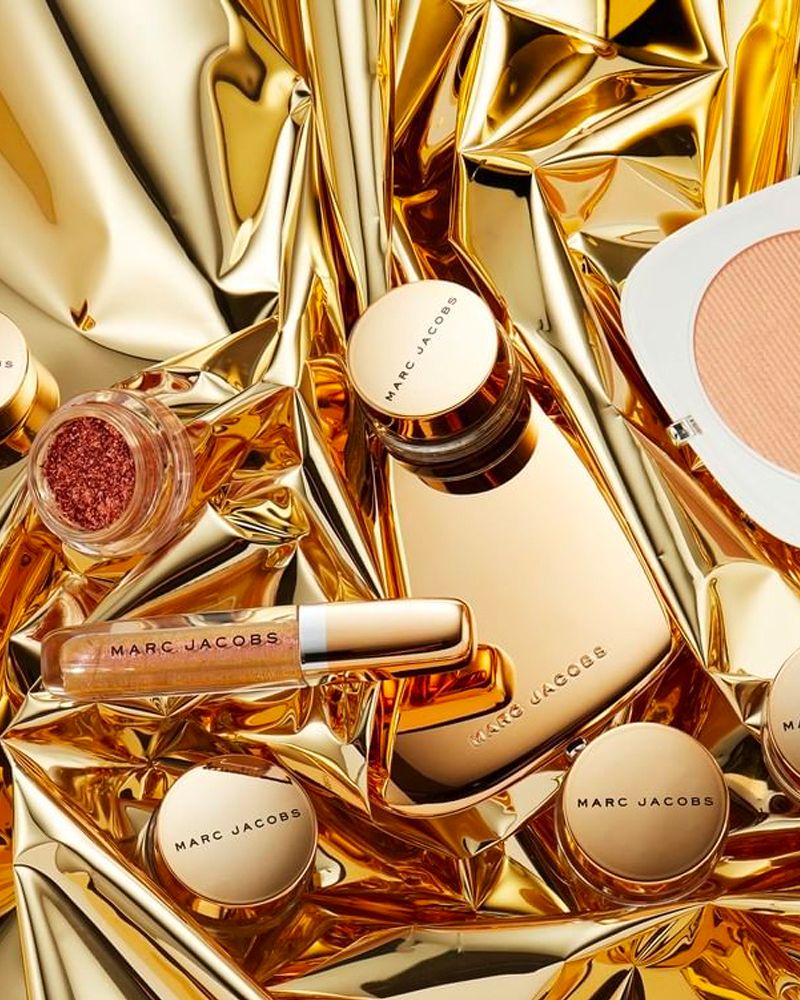 Marc Jacobs Beauty Holiday Collection
This year, Marc Jacobs Beauty is all about glam. If you're a lover of glitter and high shine, this collection packaged in a luxurious festive gold, is the one for you. It includes six shades of the See-Quins Glitter Eyeshadow Pots, ranging from a stunning copper to a bold purple. The O!Mega Glaze is a large luminizer in a warm, peachy gold that'll make your face and body radiant this holiday season. It also includes a high shine lip lacquer in a gold with pink shimmer, the perfect add on to any Christmas gift. Marc Jacobs Beauty have also released two holiday sets, a three-piece mini liquid lip crayon collection, which consists of reds and pinks as well as a mini set of their best-selling mascara and lipstick all packaged in a festive cracker.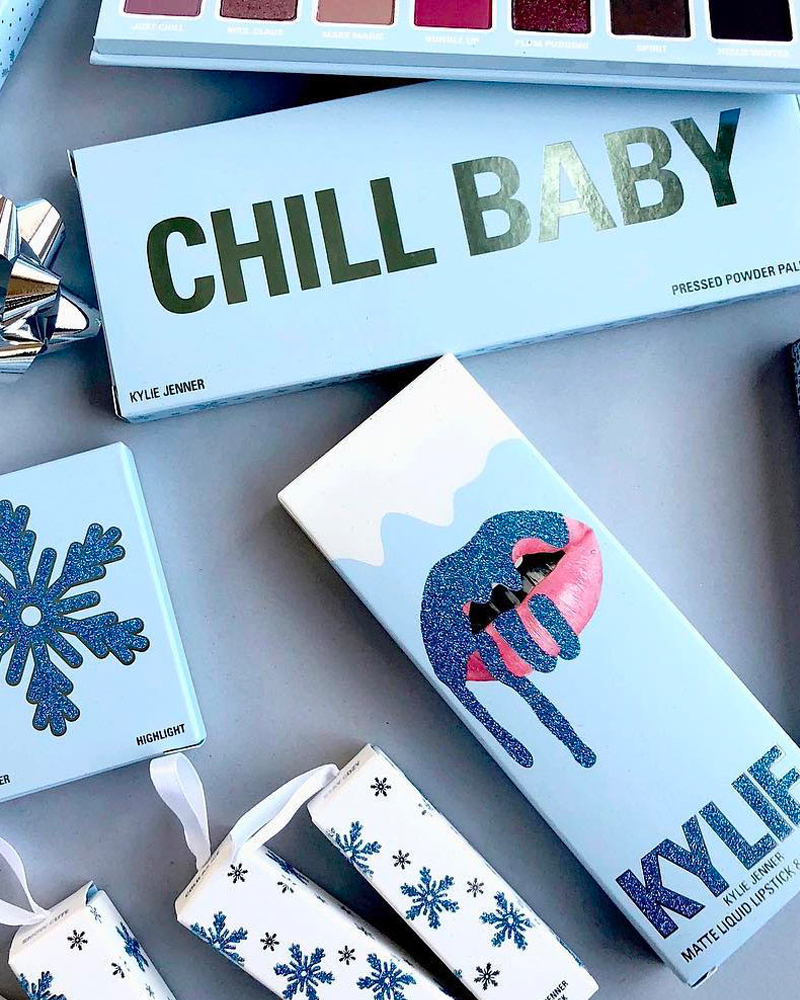 Kylie Cosmetics – Kylie Kristmas
If anyone knows how to celebrate a holiday, it's Kylie Jenner. This year, Kylie is releasing yet another stunning holiday collection that will be on your Christmas wish-list. First in the collection is Baby, It's Cold Outside, an eight-piece lip collection of mini velvet, matte and metallic liquid lipsticks. The shade range for this set is brand new, ranging from the classic holiday red in December to rose gold in Snowball. There are four new metallic lipsticks within the collection, which can be worn as a topper or on their own. There's also two new glitter glosses and a Kissmass Matte Lip Kit in a peachy brown nude.
Of course, this collection wouldn't be Kylie's without a highlighter. Snow Angel is a beautiful golden highlighter which can be used with Kylie's new blush in Winter Kiss and the perfecting powder in You're Perfect for a flawless holiday base. Jenner also created three new crème eyeshadows, two new ultra-glows as well as an all-new 14-pan eyeshadow palette in Chill Baby which has a shade mix of pinks, reds, golds and more than enough sparkle to give you some festive cheer.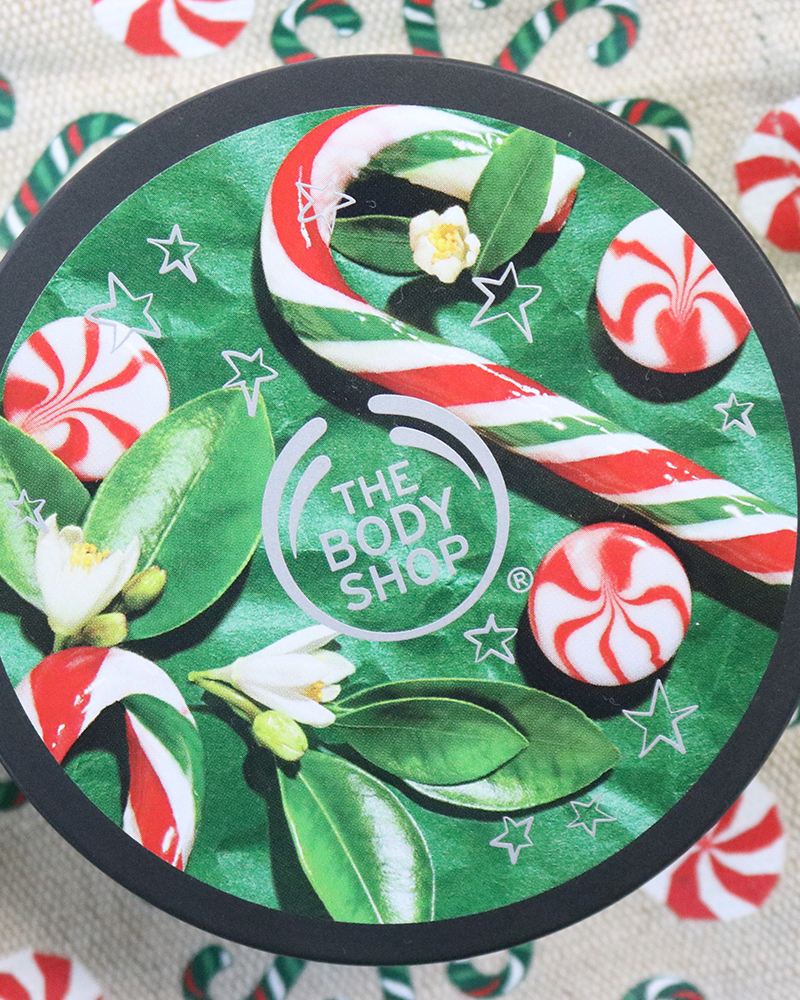 The Body Shop
Christmas is always a wonderful time of the year at The Body Shop, and 2018 is no different. With festive, feel-good scents, the products will leave you—literally—smelling like Christmas. This year, there is a special edition peppermint candy cane flavour across everything from shower gel to summer mists to bath bombs. If mint isn't your thing, then look no further than the berrry bon bon collection. Enriched with cranberry seed oil extract, the fruity scent is delicious, whether it's in the hand cream, body butter or soap. They also have a special vanilla marshmallow collection.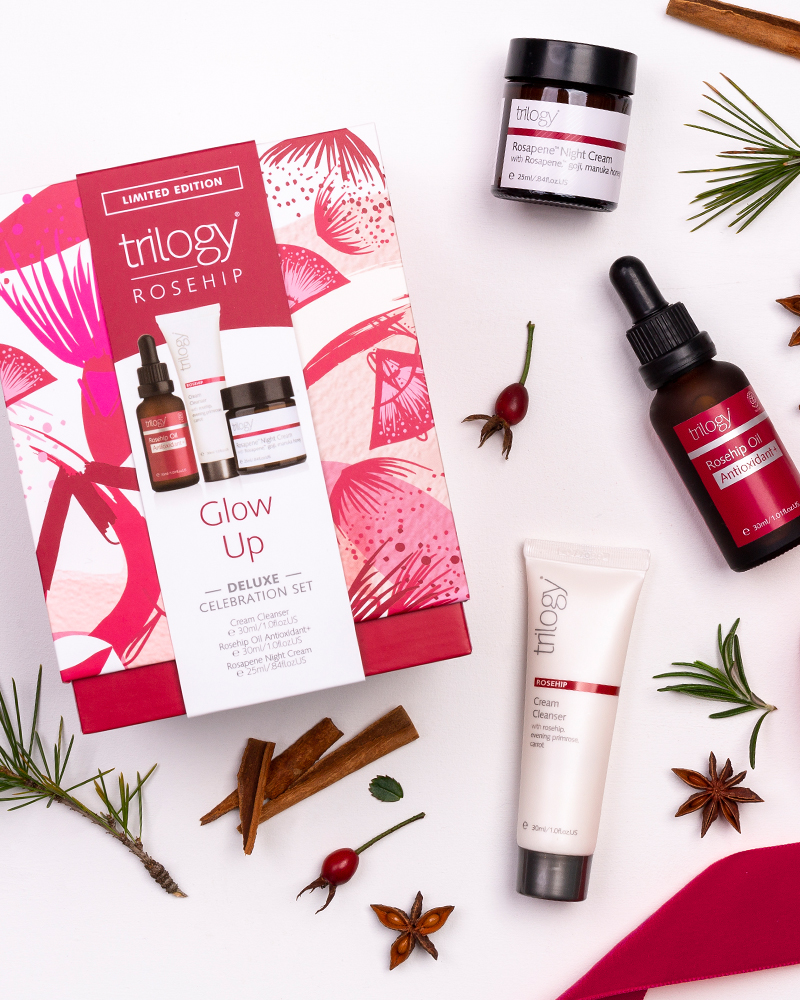 Trilogy
Natural range Trilogy takes things up a notch this Christmas with special packet designs from Melbourne based contemporary artist Letitial Green. In each pack you'll find Trilogy's NATRUE certified beauty products, in gorgeous recylcable packaging. Because they think of everything, there's also a gift card to make present giving that much easier. The limited edition range includes the rosehip skin treats mini collection, rosehip glow up deluxe celebration set, age-proof brilliantly boosted deluxe, body care besties set as well as multiple stocking ideas. Visit their website and get shopping.
Looking for more? Here is our ultimate beauty gift guide.
Image Creidt: Supplied