Fun fact: Having pot plants around your home can benefit your breathing, increase your immunity, deter illness, and boost your overall mood. Plus they look nice and add 10+ adult points to your home. We're sold!
If you think you're ready to take the plunge and commit to watering a plant every day (it's harder than it sounds but we believe in you) then here are the best places to buy indoor plants in Auckland.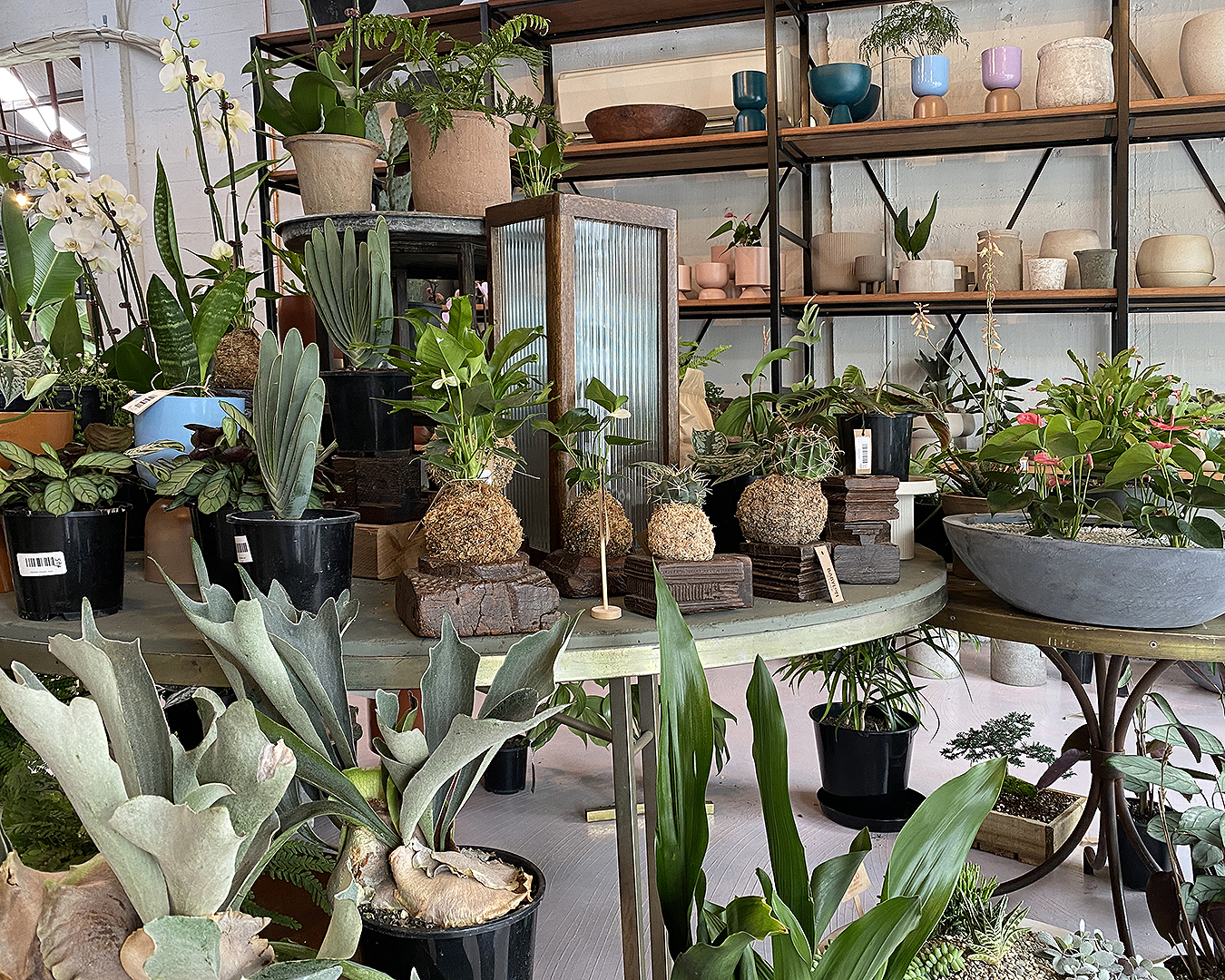 Babylon Store
St Heliers
Enter Babylon Store, the new lofty new space in St Heliers Village. Packed with a wide selection of hard-to-find as well as crowd-pleaser faves, expertly curated pot collections and sculptures galore, a botanical browse wouldn't be complete without popping in here. We're in love with their 'kokedama'—an ancient Japanese bonsai in a moss ball.
Plant Zero
Kumeu
Who knew plants could be up-cycled? Think op shop, but for plants. At Plant Zero you can swap, buy, sell and trade plants and come away with a load of pre-loved garden goodies. There are zero nasties in their garden sprays and they even offer delivery. We're totally digging this initiative because let's be honest, plants belong in gardens and homes, not landfill. Here's to plant sanctuaries in our own backyard!
Plant And Pot
MT EDEN
Plant and Pot are an online plant delivery service situated in Mt Eden that bring fresh plants straight to you. With an aesthetically pleasing array of indoor and outdoor plants, Plant and Pot take all the hard labour out of hauling a plant home—leaving you with only the satisfaction of a beautiful new botanical addition.
Wrights Water Gardens
Patumahoe
If you're after something aquatic (think water lilies and lotuses), Wrights Water Gardens is so worth a gander. Centred around the stunning Mauku waterfall and stream, the water gardens feature picturesque sculptures, native bush, winding pathways, and a bunch of animals (including turtles and alpacas). Not to mention, they have a café, so you can get your caffeine on while getting some serious aqua-garden inspo.
Kaipara Coast Plant Centre & Sculpture Garden
Kaipara Coast
The peeps working at Kaipara Coast Plant Centre sure know their stuff. The award-winning garden centre has been around for nearly 30 years and specialises in plants that thrive in Auckland. But the truly special feature of Kaipara Coast is their sculpture garden. Meander through native bush alongside streams and waterfalls, and appreciate the talent of Kiwi artists.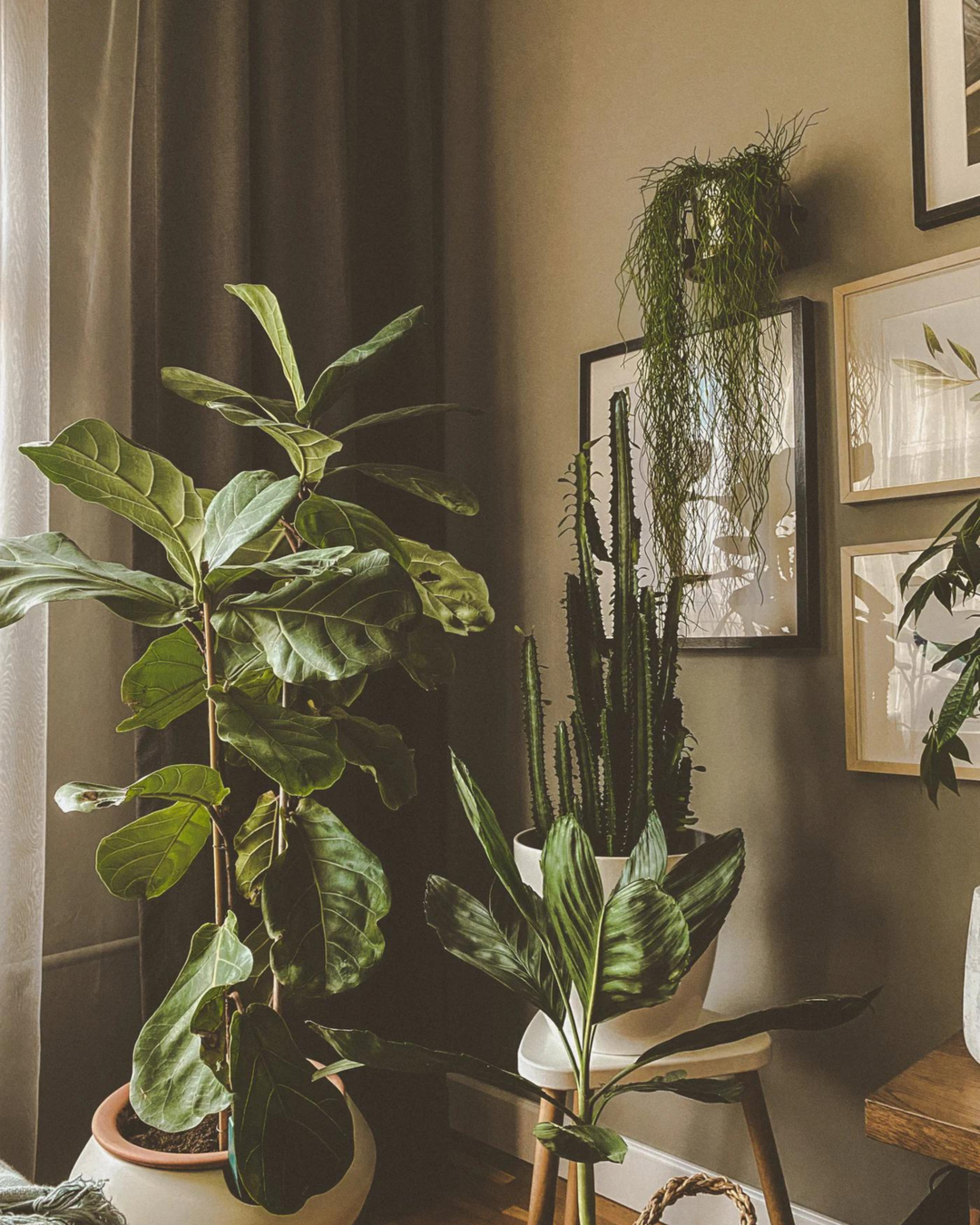 Bioattic
Grey Lynn
For the sweetest little plants to rest around your humble abode, look no further than Bioattic on Ponsonby Road. Their terrariums are like having a whole other world in a glass bowl, and their bonsai trees are peace incarnate, especially when growing in one of their gorgeous rustic pots.
Roger Hunter's Garden Centre
Mangere
Many locals have fond memories of being pushed around Roger Hunter's Garden Centre in an iconic pink wheelbarrow amongst a plethora of seedlings, palms, climbers, perennials and various flower punnet as a two-year-old; and with good reason. Roger's been in the game for 40 years and brings an unrivalled passion to the nursery. We totally recommend checking this place out, just leave the wheelbarrow rides to the toddlers.
The Native Plant Centre
Albany
Aotearoa has produced a diverse range of plants and they would look fantastic in your garden (we promise). The Native Plant Centre is where you'll find the know-how when it comes to choosing native plants for your garden, and they can even direct you to plants that attract native birds—because who doesn't love a visit from a cheeky Tui?
Monstera
City Works Depot
Monstera, otherwise known as the masters of indoor greenery, cacti, orchids and bonsai, is one of our favourite plant shops in Auckland. Monstera keeps things simple and modern and offers a wide range of terrariums and ceramics which make the perfect little gift for any botanical-loving friend.

Tumbleweed Coastal Plants
Matakana
Not only are Tumbleweed's plants so tough they can withstand Auckland's harsh coastal conditions, but the team have gone a step further and made their garden centre into a garden for a botanically immersive experience. Between the plants, sculptures and winding paths, you've got all the inspo you need to make your own garden worthy of Eve and Adam.
White Tree Floral Design
Orakei
Every indoor plant from White Tree Floral Design is a treat for the eyes and the soul. With orchids, hanging plants, succulents, terrariums and more, your home vibe will be so peaceful not even your flatmate's loud chewing will bother you.
Danny's Palms & More
Whenuapai
Take it from those in the know: palms are tricky if you don't know your stuff. They wanna grow here, but not over there, some like being pointy, some like growing as high as your house—the struggle is real. The good news is the crew at Danny's Palms & More do know their stuff. You might even say they've got the exper-trees (new slogan?).
Awa Nursery
Waimauku
This family-owned nursery seems to have a hundred of every plant under the sun. While the rows upon rows of different plants is a lot to take in, the folks at Awa Nursery can lead you to exactly what you're looking for, or to what you didn't know you should be looking for. Got dry areas that make planting difficult? Can't grow anything because your backyard's shadier than a Kardashian? Awa Nursery's got you.
Plant Parent skills a little lacking? Check out our guide to indoor plants for serial plant killers.
Image credit: Dominic Alberts, Babylon Store, Alp Duran, Rick Barrett.