The one question on everyone's lips when planning any holiday is "Where are we going to eat?" You've booked your flights, picked your hotels, and then comes the best part of the trip planning: drool-scrolling for hours to research all the best bites.
Our globe-trotting mates at Air New Zealand are on a mission to make spending overseas easy as with their Air New Zealand OneSmart™ Prepaid Travel Money Card. The best way to feed your travel hunger is to practice eating your way around the world first. Inspired by the ability to lock in eight foreign currencies on the card, we've picked our favourite iconic dishes from abroad to get you excited about your next trip.
The Singapore Dollar
First up, we have the pandan chiffon cake which is considered Singapore's national cake but it doesn't stop there—try pandan ice cream, waffles or even cocktails. A Southeast Asian dessert staple, known as the "vanilla of the east", you'll find pandan and its unmistakable green colour everywhere in Singapore. Try pandan at Folds Patisserie in Mt Eden, we stan their pandan lamington. You'll be converted before you even touch your passport.
The Hong Kong Dollar
Hong Kong is known for its vibrant food scene but none more iconic than Dim Sum. These small, bite-sized dishes are perfect for sharing and come in an endless variety of flavours and textures. Pick staples like steamed dumplings filled with juicy shrimp or expand your palate with slow-cooked chicken feet smothered in sauce. And don't forget to finish off with a fluffy custard-filled bolo bao. Practice your ordering beforehand at Lucky Fortune Restaurant in Mt Albert—ask for their specialty rice rolls. As a sign of respect, it's customary to pay the whole table's bill so thankfully spending overseas with your OneSmart card earns Airpoints Dollars™ you can put towards your next holiday.
The Japanese Yen
You won't be in short supply of ramen shops in Japan. Tonkotsu is one of the four main styles but it's the one you cannot miss. It can take days to make the pork broth, a labour of love that creates the creamy and silky texture that sets it apart. Poured over springy noodles and covered with toppings, leaving full and satisfied is guaranteed. If the cooling temps mean you can't wait for Tokyo, a bowl with extra noodles and BBQ pork at Tanpopo Ramen in Glenfield and the CBD is a great place to try first.
The Euro
We couldn't choose just one from this whole drool-inducing continent but a balanced meal always has a sweet and a savoury.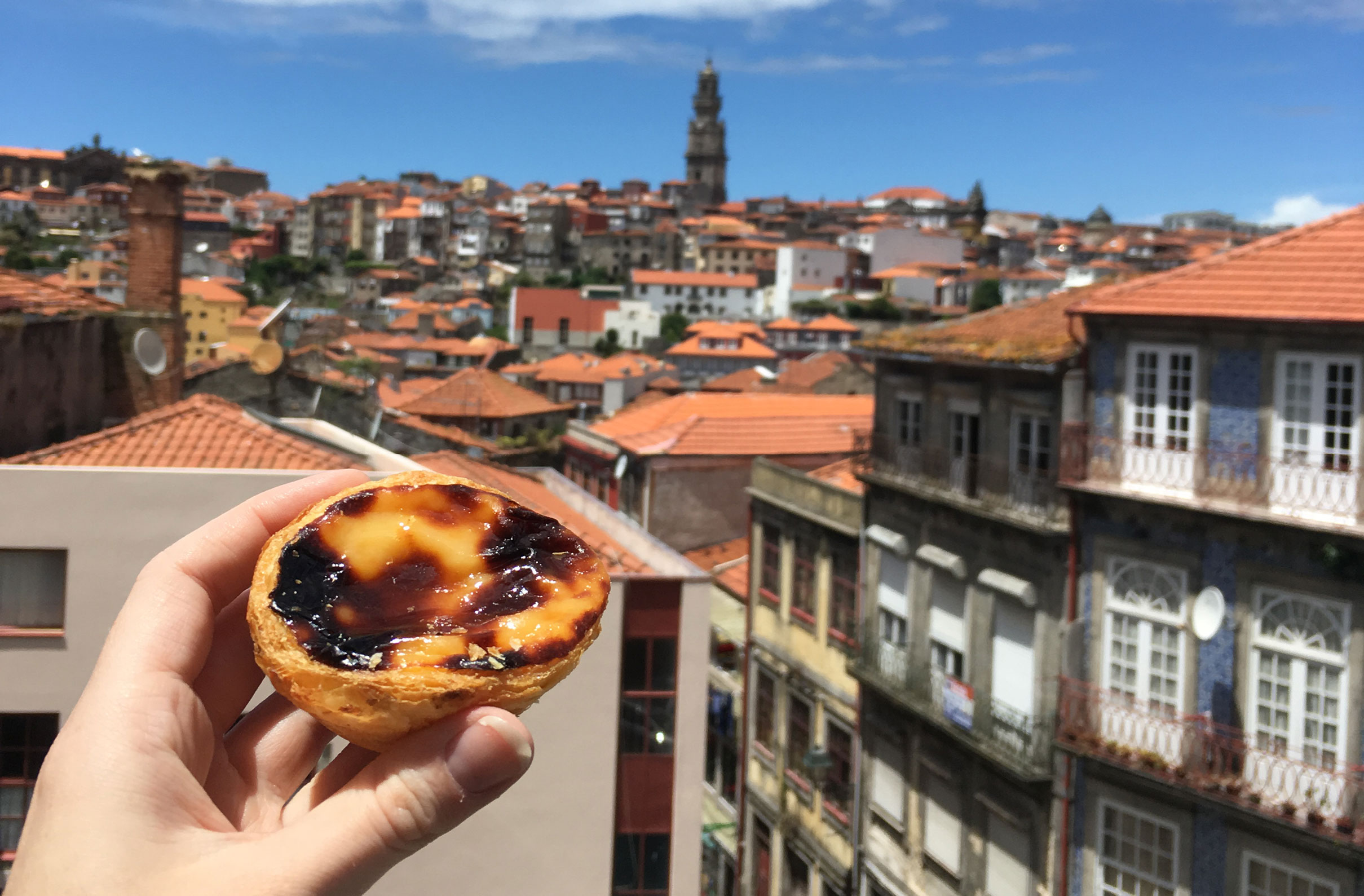 Warning: one of Portugal's famous pastries is never enough. Pastel de Natas are crispy on the outside, and creamy on the inside and a caramelized top adds an extra layer of indulgence. OneSmart card has three free ATM withdrawals a month so with bakeries across Portugal selling them for 1€ a pop, cash is the easiest way to go. Grab a few (or a dozen) and discover Lisbon's many side streets or gaze over Porto's Duoro River. When you're back, order a box from Nata Portugese Bakery to reminisce.
Anthony Bourdain said "Good food is very often even most often simple food", Italian cuisine is proof of that and none more so than cacio e pepe. Made with just pasta, cheese, and black pepper, the flavours are oh-so-satisfying. A perfect vego option and comfort food for colder Roman nights, no wonder it's a favourite among both locals and tourists. Try it for yourself first on K rd, cacio e pepe is a staple at local fav Pici.
The Canadian Dollar
Poutine is about as Canadian as a mountie with maple syrup on a moose. A symbol of Quebec cuisine, it didn't take long for the rest of Canada to celebrate it. Crispy chips, hot gravy and melty cheese curd—it's gooey, messy and moreish. There are two rules when buying poutine in Canada, always buy large and always eat them hot—after one bite, you'll finish the whole plate. The same rules apply when trying at Federal Delicatessen in the CBD.
The United States Dollar
American BBQ is a must-try for meat lovers, with its slow-cooked, smoky meats and bold, tangy sauces. Whether you prefer beef brisket, pulled pork, or tender ribs, there's no shortage of options to satisfy your carnivorous cravings. Save room on your plate for creamy mac and cheese and jalapeno cornbread to wipe your plate. Grab a bib, roll up your sleeves and dig in. You can't bring all your friends with you, but you can treat them to a set menu at Smokin Cole BBQ in Grey Lynn while you talk about your holiday—win-win.
The Great British Pound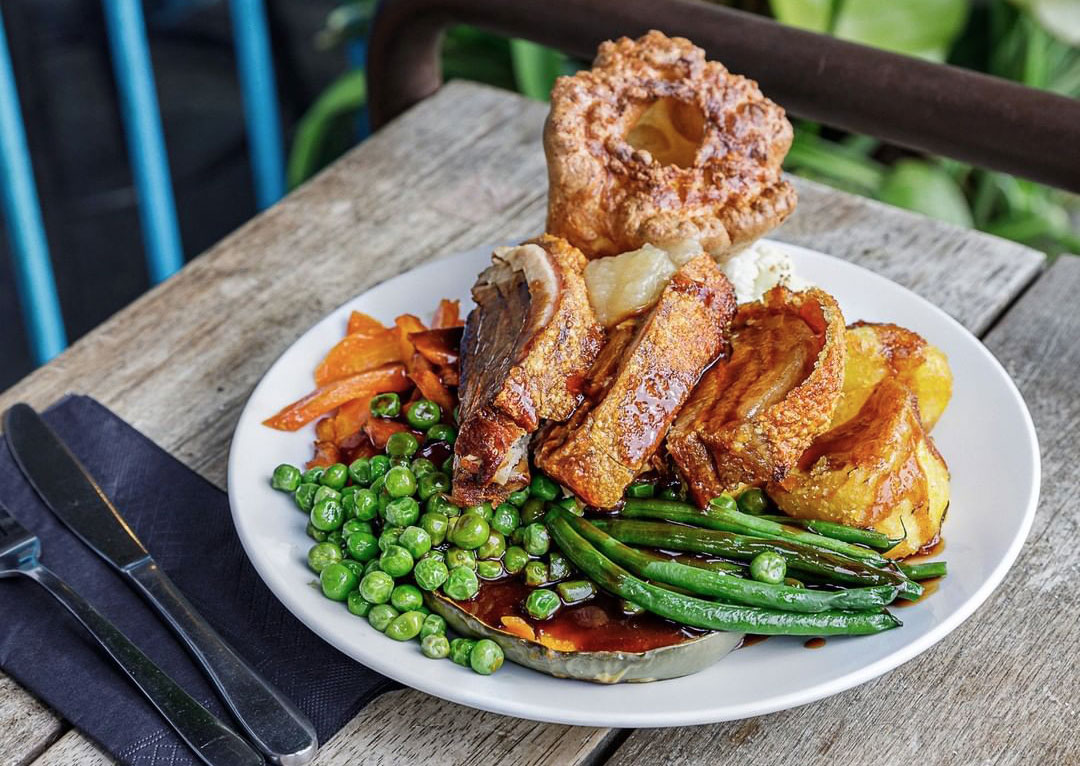 A proper Sunday Roast is Great Britain on a plate and it's a classic for a reason. Juicy roasted meat, crispy spuds, a healthy pile of veggies and a worrying amount of gravy sandwiched between a minimum of two Yorkshire puddings. Throw a dart at a map of London and you'll hit a pub offering exactly that. Can you imagine anything more comforting? Lord Kitchener can warm up your lazy Sundays in the meantime, crackling is a must.
The Australian Dollar
Have you heard of bug rolls? Wait, give it a chance—we're not talking huhu grubs, these are Moreton Bay Bugs also known as Slipper Lobsters. As the name suggests, the bugs are still wrapped in buttery bread but they're much sweeter than your traditional lobster bringing a lighter twist to what you know and love. Now we've convinced you, don't worry, these can be found all over Australia well beyond the shores of Moreton Bay. A rarity here, you can grab yourself a lobster roll at Lobster and Tap at the Auckland Fish Market until your next trip over the ditch.
Start planning your dream holiday to the home of these iconic dishes and travel smarter with the Air New Zealand OneSmart Prepaid Travel Money Card. Lock in the exchange rate and load spending money before you head abroad. To find out more about the travel card, head over here.
Editor's note: this article was produced in partnership with Air New Zealand. Thank you for supporting the partners who make Urban List possible. To read our editorial policy, click here.
Image: Urban List and Lord Kitchener
OneSmart is an unsecured debt security issued by EML Payment Solutions Limited (8079483) (the "Issuer"). OneSmart is not guaranteed by any person. EML is solely responsible for the repayment of your OneSmart facility. View the Product Disclosure Statement for more detail. Information has been prepared without taking into account your objectives, financial situation or needs and you should consider the appropriateness of the information about the OneSmart facility before making any decisions about whether to acquire or continue using the prepaid facility. Eligibility criteria apply. OneSmart is available to Airpoints™ members residing in New Zealand, 16 years of age or older.
Mastercard® is a registered trademark, and the circles design is a trademark of Mastercard International Incorporated.
Air New Zealand Airpoints terms and conditions apply.