We're spoilt with natural beauty here in Aotearoa, from snowy mountain peaks and sprawling beaches to galactic views—it's no wonder we want to capture every second.
But come the evening, the quality of your snaps can vanish along with the sun. If your scrolling sessions have been intercepted dreamy evening shots, leaving you both mesmerised and perplexed by how they managed to go the shot—we feel you.
So, in partnership with Samsung, we reached out to a photography expert, the legendary Gabriella Morton, for everything we need to know to nail the perfect night shot.
Take note, here's how to snap up a storm under the stars according to Gabriella.
1. Scope Out The Right Location
Get up high on a hill so the horizon is clear of distractions to maximise the sky and fill the frame. This will give you lots of room to fill the negative space with a subject and create a symbolic image. You'll want to angle away from any nearby city as the light pollution will blow out the visibility of almost all the stars. If you're struggling to decide on a location, a great starting point is the Dark Site Finder Map, as it clearly shows areas to avoid.
2. Stabilisation Is Key
In dark environments, the shutter stays open for longer to let in more light. This can result in blurry images, so you need to keep your phone steady for sharp, shake-free shots. If you have access to a tripod, you'll be able to keep good control over the framing. Otherwise, use anything that keeps the camera still for the length of the exposure, like leaning it against a bag or a rock, would work too.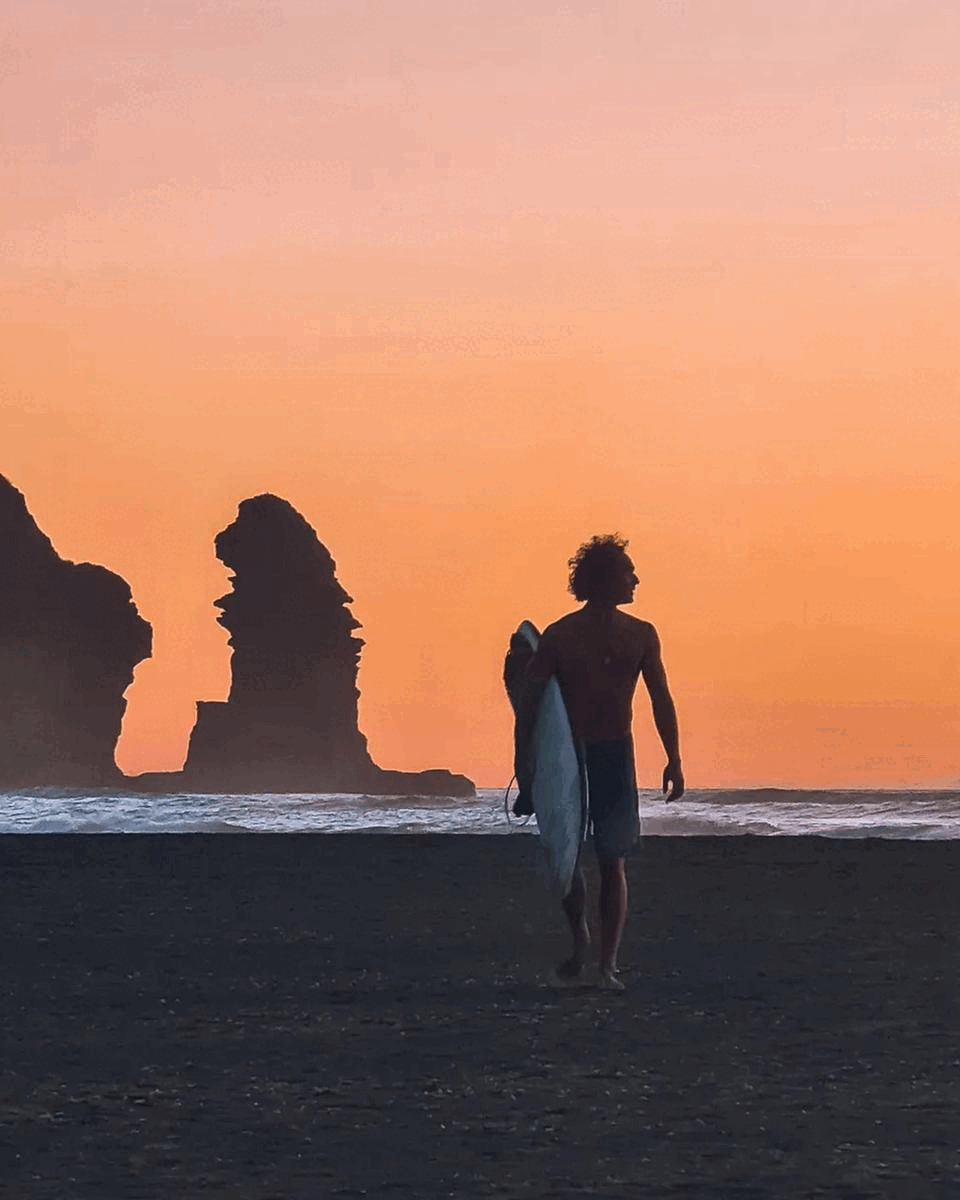 3. Check Your Settings
Use raw files over jpegs so you can gather as much data within the image as possible. This is a game-changer when editing, as it's more forgiving when trying to bring back the shadows. Switching to the Samsung Galaxy S22 Ultra's Pro camera mode will allow you to adjust the shutter speed so you could have a play with 5-10 seconds when trying to capture stars or light trails. Raising the ISO also allows you to capture bright images in dark situations—use this sparingly as it will often add extra grain and noise to your images.
4. Use A Remote To Step Up Your Selfie Game
While you can always set up a self-timer, the Samsung Galaxy S22 Ultra allows you to use the button on the SPen as a remote shutter release—I love it. This will help ensure you don't cause any extra movement to the camera and can also be responsible for some pretty epic selfies!
5. Lean Into Light Painting
Don't be afraid to get creative and abstract. Experiment with light painting by using a torch out of frame to illuminate different elements in the scene. You could also use light within the frame by drawing shapes within the exposure. Headlights from cars driving down windy roads can also make for an epic shot.
Feeling inspired? We feel you. Set your night photography up for success with a Samsung Galaxy S22 Ultra—featuring the epic Nightography camera.
Editor's note: This article is sponsored by Samsung and proudly endorsed by Urban List. To find out more about who we work with and why read our editorial policy here.
Image credit: Supplied photos taken by Gabriella Morton on Samsung Galaxy phones