With summer in full-swing, there's never been a better time for us to explore our beautiful country. You can make up for lost time, explore everything on your local bucket list and get the 'gram while you're at it.
We've put together a list of well-known (and a few more secret) spots around the North Island you need to check out to make the most of the season.
Without further ado, here are the best tourist attractions in the North Island that should be on your list.
Cape Reinga
Northland
This is a popular pilgrimage for most tourists, and be warned, it's a fair drive up to this beautiful and sacred spot. Take a few days off and stop along the way in the Bay of Islands for some lunch and gorgeous views. Don't miss the Te Paki sand dunes on your way back for the most fun (and the biggest leg workout) you'll have all year, and then relax at the North's best kept secret, Ngawha Springs. The springs are currently closed for renovations, so make sure to check the current status here before you go. With 10 minute strolls to four day hikes, there are some amazing walking tracks at Cape Reinga so pick your fave and head out.
Cathedral Cove And Hot Water Beach
Coromandel
Last time we headed to Hot Water Beach at low tide, it felt like every tourist in New Zealand had the same idea. While of course we don't blame them, we know you'll definitely enjoy it more with fewer travellers hopping into your freshly-dug pool. After your soak, head up to Cathedral Cove for more amazing views, and then over to Coromandel to check out Driving Creek Railway to ride the iconic train up New Zealand's steepest track through the Coromandel bush spying unique pottery creations and artwork along the way.
Waitomo Caves
Waikato
Whether you're after adventure, glow-worm magic or an opportunity to get into nature, Waitomo Caves has it all plus some great deals so you can do it all, too. Take the leap and abseil down into caves, take a gentle boat ride through amazing glow worm caves, or jump off waterfalls during a black water rafting trip (there's a hot shower at the end to warm you up). One word: Epic.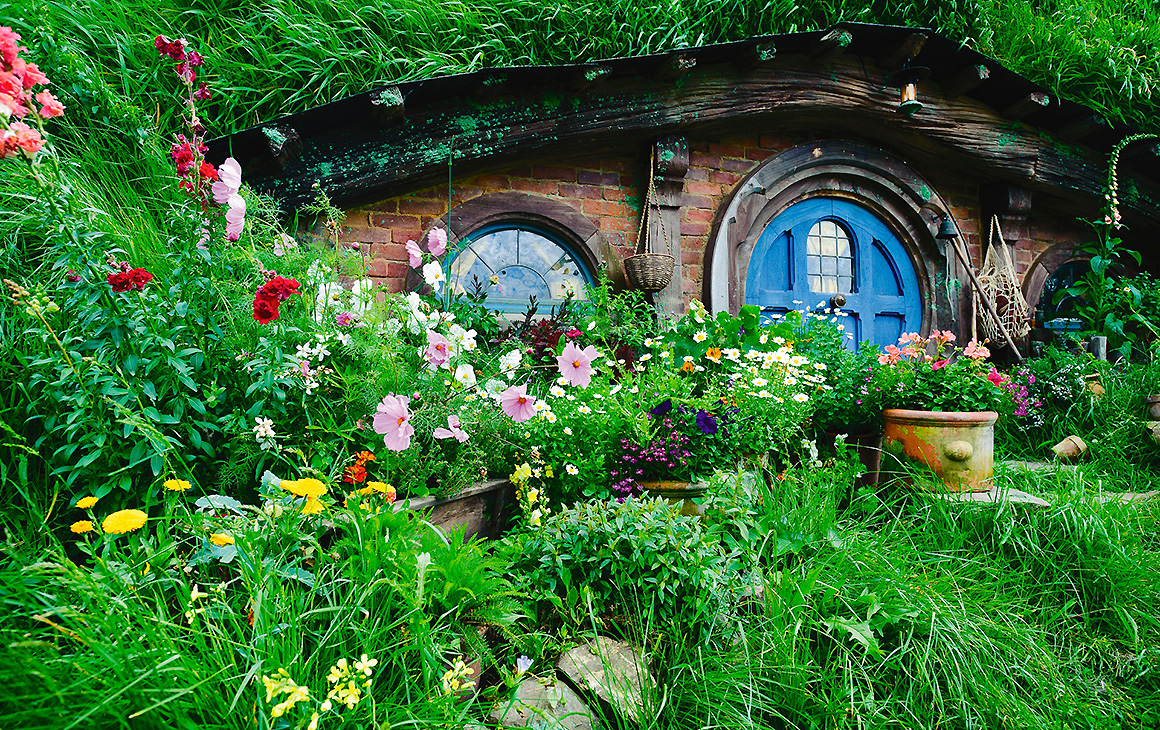 Hobbiton™ Movie Set Tours
Waikato
Get the crew together and go take a tour of Hobbiton. You don't need to be a huge LOTR fan to appreciate how epic this spot is and the local tour guides have heaps of cool inside information about the films, plus who can say no to a drink at The Green Dragon at the end of your tour?
Polynesian Spa
Rotorua
Rotorua is basically Mecca for tourists, and we could probably write a whole article just on things to do in this hotspot. At the top of our list of places is the luxurious Polynesian Spa. You could book your own private lake view pool or head straight to the day spa to treat yourself. They're offering impressive discounts right now too, so you'll have cash to spend on another of Rotorua's many attractions such as the ZORB, Wai-O-Tapu, Canopy Tours or hiring out a mountain bike and hitting the Redwood trails.
River Valley
Manawatu-Wanganui
For a weekend away off the beaten track, River Valley near Taihape is the perfect spot. Spend the day hitting some Grade 5 white water rafting, stay the night at a Deluxe Riverside Suite, and then the next day spend it up in the high country with a spectacular horse-trek. Right now they're only taking group bookings by request, so get a group of friends together and get out for some adventure.
Hawkes Bay Wine Tours
Hawkes Bay
Waiheke, who? In winter, the place to be is the Hawkes Bay with their endless sunshine—plus if it's good enough for Benedict Cumberbatch, it's good enough for you and your mates. Take a wine tour and visit some of the best vineyards around Napier and Hastings such as Black Barn, Elephant Hill or Craggy Range—see more of our recommendations here. Stay at some of the most gorgeous boutique accommodation in HB for the night and go out to explore Napier's Art Deco town centre the next day.
Te Papa
Wellington
On your ventures be sure to explore Te Papa the six-floor Museum of New Zealand. Whether you're going to finally check out the giant squid or Weta Workshop's Gallipoli exhibition, there's so much to see and we guarantee you'll need almost a whole day to explore. The best part is — it's free! Alongside Te Papa, you could check out the Beehive to get yourself educated on NZ Parliament, or Zealandia Ecosanctuary for a spot of bird-watching.
Looking for more New Zealand adventures? Make a plan to tour the South Island tourist attractions stat.
Image credit: Polynesian Spa, Cathedral Arch at Cathedral Cove by The Coromandel, Hobbiton by Ian Brodie, Craggy Range Winery