COVID-19 may have meant goodbye to this year's Euro trip, but now is the perfect time for us to explore our own beautiful country without the crowds that 3.5 million-plus tourists bring each year. We've put together a list of well-known (and a few more secret) spots around the South Island you need to check out now that tourist numbers are down—and the best part is, you can explore a lot of these places for free.
There's never been a better time to support local so without further ado, here are the best tourist attractions in the South Island that you need to see, stat.
Horse Trekking and Adventure Tourism
Queenstown
Ahh, Queenstown. The southern Mecca for tourists in NZ, and for good reason. If you're wanting to take a horse trek through the gorgeous scenery, why not do a trek through LOTR country. Now's the perfect time to put you big kid pants on and head to the Shotover Jet too, which zig-zags through tight canyons for the ultimate thrilling experience. If Bungy jumping's not your thing, you should definitely at least try out the Nevis Swing, a giant swing through a canyon that'll have you screaming and laughing—and possibly crying—all at the same time.
Abel Tasman National Park
Near Nelson
With crystal clear water, untouched beaches and New Zealand bush teeming with birdlife, Abel Tasman National Park is not to be missed. Plan a multi-day hike through the park and stay at the campsites and DOC huts, or book yourself a day trip full of kayaking to pristine beaches, seeing penguins and seals and short hikes through the park. If kayaking for two hours sounds like too much work, book yourself a sailing trip and see all the best parts of the park without breaking a sweat.
Whale Watching
Kaikoura
Although currently closed, we're sure Whale Watch Kaikoura will be back up and running soon. This is a once-in-a-lifetime thing to tick off your bucket list, and you will not regret sign yourself up for this. Kaikoura is basically the whale-watching capital of the world, and depending on the day you will almost definitely see sperm whales, plus you could also be treated with seeing a whole variety of dolphins and other species of whale depending on the season. When summer comes, end your day with dinner at Nins Bin, famous for their fresh crayfish dinners.
Arthur's Pass
near Hokitika
A gorgeous spot for tramping and a bit of bird-watching, Arthur's Pass is high up in the mountains between the east coast and west coast of the South Island. Be back to your car within three hours with this track which will take you to waterfalls and through wetlands with views of nearby mountains. Afterwards, you could check out Hokitika Gorge and it's amazing blue-green waters, and in the evening head to the Glow Worm Dell for a magical up-close encounter with some glow worms.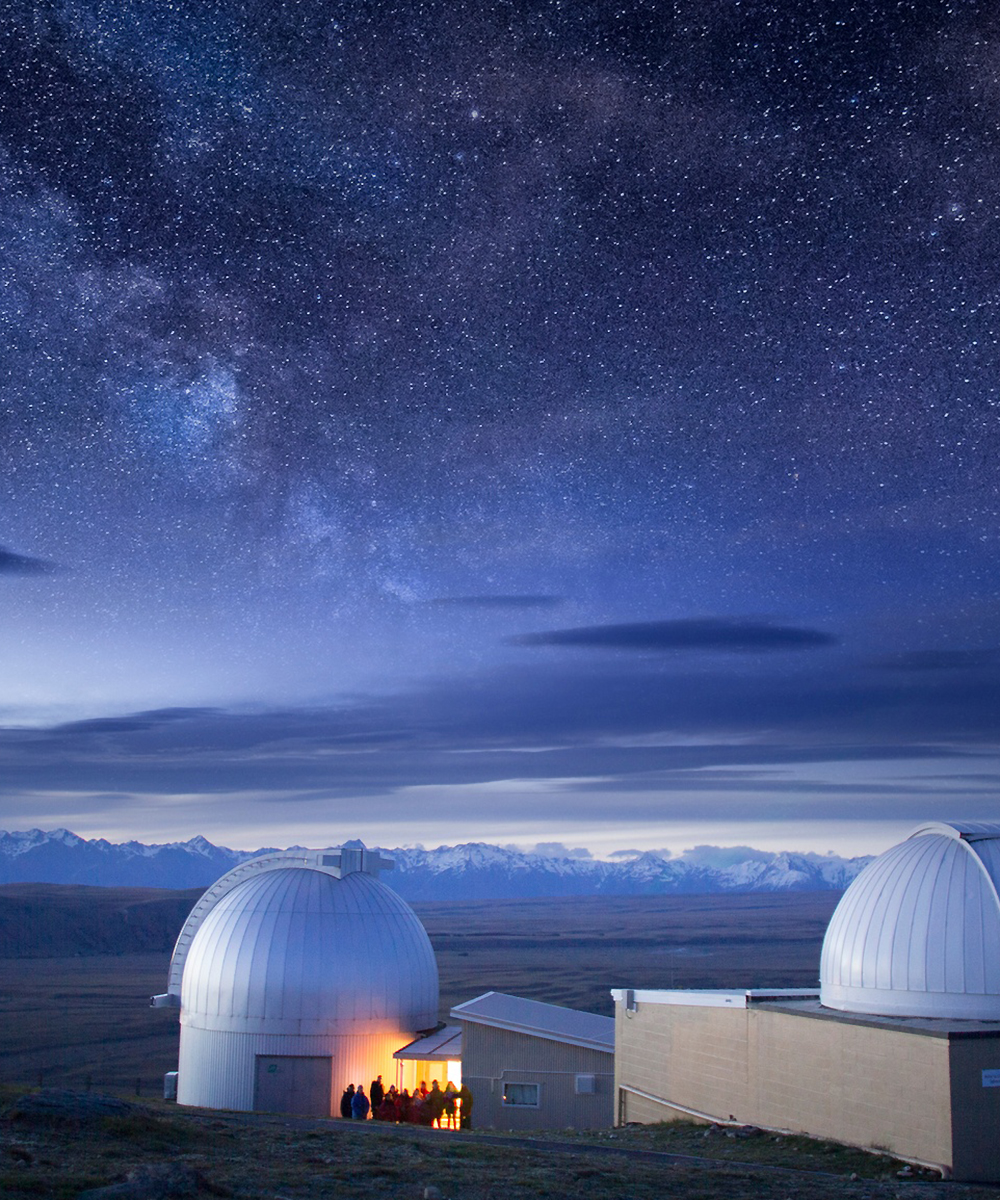 Stargazing
Tekapo/takapo
The South Island is famous for its clear night skies, perfect for gazing up at the stars. Make the most of it at the Mt John Observatory, which sits on top of a mountain for the ultimate viewing experience. Spend two hours looking at the stars and learning from expert guides, then travel down to Skyscape to stay the night in an epic glass-roofed room. You could even head back up to Tekapo to spend the next day splashing at Tekapo Springs, an awesome swimming pool complex complete with a spa, with views overlooking the lake and mountains.
Milford Sound Cruise
Fiordland national park
Did you even go to the South Island if you didn't go to Milford Sound? COVID-19 is the perfect time to go with low tourist numbers and businesses needing your support. There are a few different companies that operate Milford Sound cruises, all taking a similar route but with their own twist depending on your budget. If you're after luxury (and let's be frank, who isn't?) then you need to check out this luxury overnight cruise, complete with hot tub and a three-course dinner.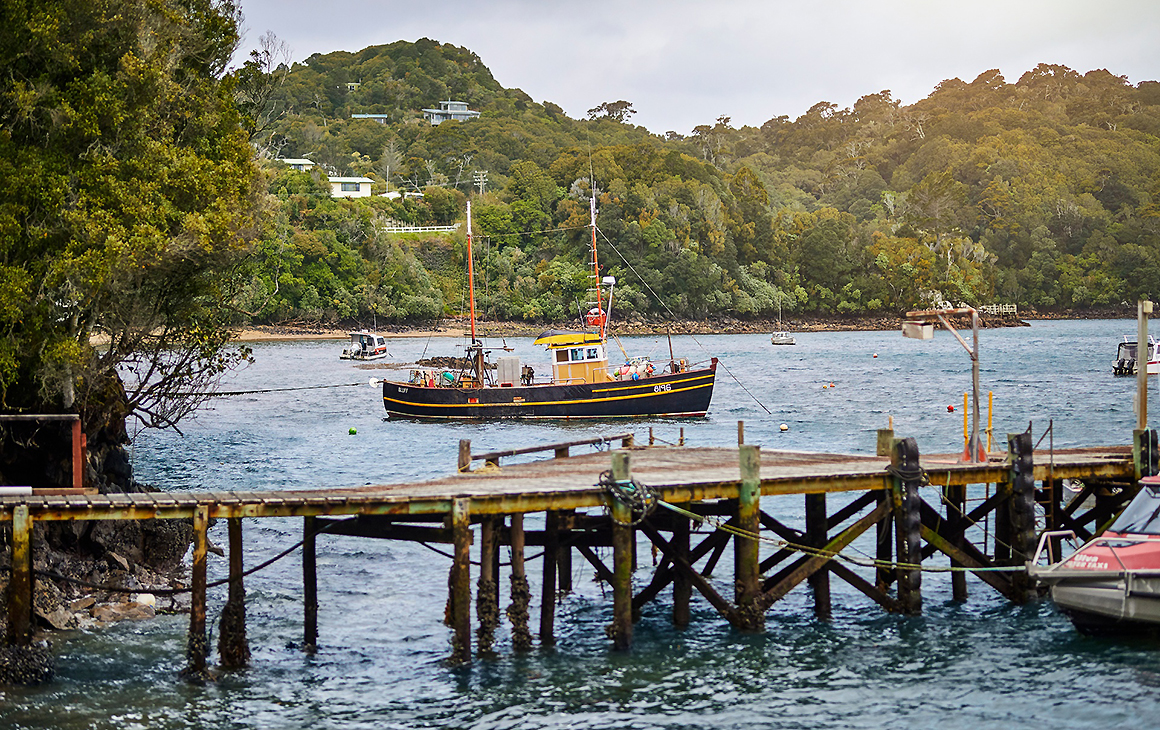 Snorkelling
Stewart Island
This place is really a barely-touched national treasure, and which is more reason to head there ASAP and get stuck in and experience as much as you can. Take an hour ferry-ride from Bluff and get right into it with a snorkelling tour in the pristine waters of Rakiura. Follow that up by making your own Stewart Island trip souvenir at a greenstone carving workshop, and walk away with your own hand-carved piece of New Zealand pounamu.
Looking for more NZ travel ideas? Check out the beaut tourist hot spots in the North Island.
Image credit: High Country Horses, Whale watching in Kaikoura by Graeme Murray, Tekapo by Miles Holden, Mt John Observatory by Vaughan Brookfield, Stewart Island by Matt Crawford.