If you're looking for a cheap—and in most cases free—way to keep your fitness levels up now that restrictions have eased, look no further than the humble outdoor gym. Forever a truly Los Angeles cliche, the outdoor gym fad is already well underway in New Zealand, but hopefully minus the public heavy grunting.
While we're cautious that we have this Covid thing licked, we recommend wearing gloves when using public workout stations and then biffing said gloves straight in the hot wash when you get home. Just to be on the safe side.
Get ready to get pumped in the fresh air with our guide to Auckland's best free outdoor gyms.
Mission Bay Fitness Park
Hot off the rack in Auckland's most beautiful beachside suburb, the Mission Bay Calisthenics Park is the relatively new kid on the block filling up parking spots like nobody's business. While not the easiest to get to, you might wanna try getting there by taking a run from downtown or east to avoid the always-heavy traffic. Located towards the end of the restaurant strip, right on the water, this is probably the most motivating of workout spots. Don't stick around too long though, as it may seem oh-too-tempting to partake a tipple of a post-workout pinot, trust us—we've been there.
Potters Park
If you can steer yourself away from the wafting scent of the Balmoral KFC, head towards the epicenter of Dominion road for this (kinda) adult playground. Now a more kid-friendly modern event space, Potters Park still offers extremely central greenspace and fitness options for locals. Offering basketball courts, benches and inclines (and trees) a plenty, this old favourite can still provide effective exercise. Plus if you're feeling rambunctious post-workout, jump in the splash zone and get your toddler on!

Rocket Park
Speaking of the young at heart, it feels a little nostalgic to include this one but we can't help it. The infamous 'Rocket Park' in Mt Albert is any Aucklanders time-warp. But despite its quaint and sentimental inclusion, the park does offer a variety of outdoor equipment towards the centre of the park, including some serious hardware for cardio, strength-training, and cycling. Plus if you're feeling particularly physical you can drop by the YMCA next door and take it the extra mile with a fully equipped gym and phys-ed center. Or ya know, just keep trying to scale the rocket.
Cornwall Park
Tucked amongst the seriously impressive huge trees new and old sits the mighty Cornwall Park Calisthenics Outdoors Gym all housed within a LOTR-style stone circle. You'll find bars aplenty here for dips and pull ups, and even monkey bars so you can really let yourself get pumped. You might even strike lucky and pitch up on a day when a whole crew is there so you can work out for free with music pumping.
Victoria Park
If you're an Aucklander, tourist or former detractor, there's no doubt that inner city gem Victoria Park is an iconic local destination. Somehow both old-world and nouveau, this is a popular spot for a little exercise and a little paradise. Originally built as a contrast to competing sports venues, Victoria Park has transformed into a hub for fitness, often packed with boot camps and passing Les Mills classes. Enjoy the picturesque, literally victorian trees and finish up your workout with a few laps, and if you're feeling adventurous continue on for a crisp white wine in Wynyard Quarter. Okay, okay—we might be sabotaging your regime, sorry, not sorry.
Warren Freer Park
Switch from 'shopping up a sweat' to 'sweating up to shop' in Sandringham. Located right behind Westfield's St Luke's shopping mall, Warren Freer Park is a hidden gem. Buried between suburban homes and sporting a softball field, this park is the perfect cardio circuit, with a small patch of equipment to satisfy that strength training. The main draw though? A mecca of retail therapy mere steps away. Take all the money you've saved on gym fees and memberships and blow it all and then some on… Electronic cat feeders? Neon body glitter? Cinema popcorn? The world's your oyster.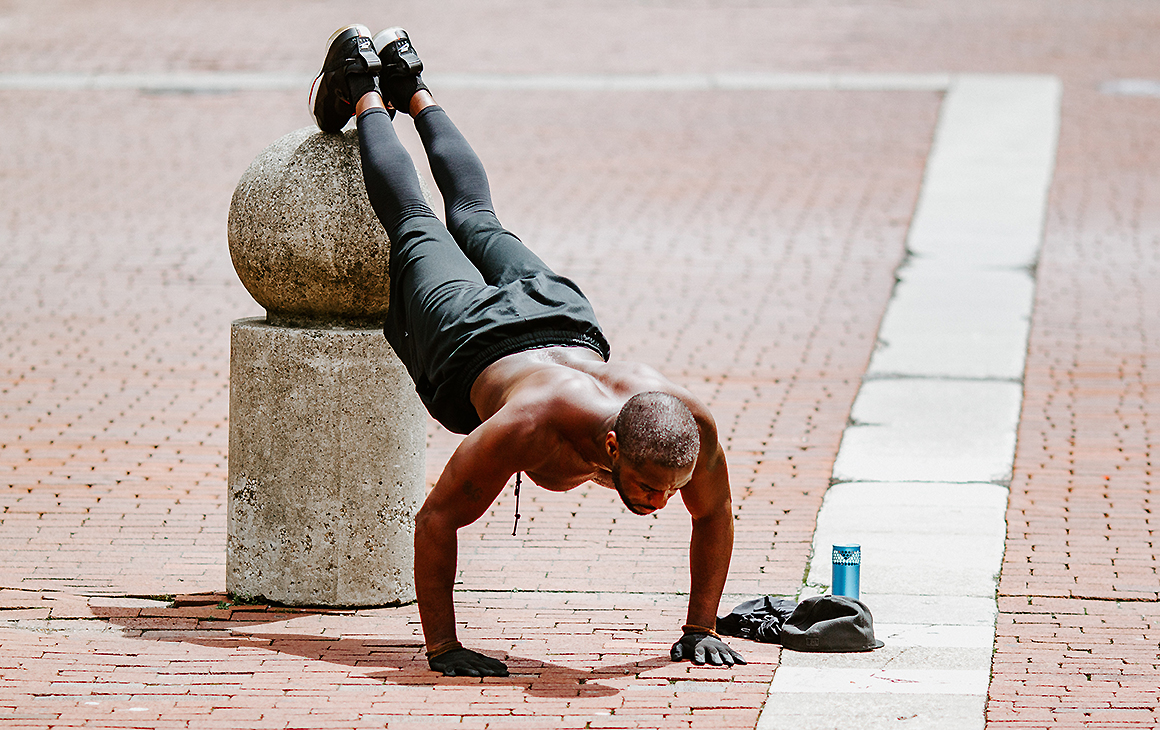 Boot Camp
Okay so the machine equipment is not your thing—we get it, you hate machines! Not so much of a DIY kinda gym bunny? Need someone to yell at you for an hour? Then lead trainer at Fitsquad Raphael Barcellos Victoria has got you. With locations in Victoria Park, Mission Bay, Orakei, Ellerslie, Alexandra Park, and the Auckland Domain, there's no excuse for not letting yourself be dragged through the mud by someone else. Not only do they offer flexible hours and personalised training but they also bring their own equipment, so all you have to do is show up.
Panmure Basin
A 3km loop around the water on a mostly-flat gradient is ideal for all abilities—though we must warn you, there are plenty of opportunities for a super-tough sweat session if that's your jam. With workout stations dotted around the lake that will work your legs, arms, core and general flexibility to the max, as well as a skate park if you want to ride some rails, Panmure basin is one of the best outdoor gyms in Auckland.
Wakaaranga Creek Reserve
If you're seeking a quiet and tidy spot for your exertions look no further than Wakaaranga Creek Reserve. With outdoor equipment designed for strength and mobility you can get a great workout here all for free whilst you watch the action on the water. Winning.
Honourable Mention: Paddleboarding
Had it with the ever static and flat mass that is The Land? Looking for more thrill and depth than a dull patch of paddock? While not strictly a free outdoor gym you should try The Ocean! But seriously, it's all about stand up paddleboarding and SUPWell in Auckland's Eastern Bays offers group classes for all ages and experience levels. You don't have to tell us twice about the importance of being near water for mental wellness, but it's the added bonus of solid cardio and strength building that adds an important variety to your standard workout routine. Plus shoulders and abs to die for.
Want some options for the rainy days? Plan a visit to one of Auckland's best boutique gyms.
Image credit: Luca Pizzarotti, Kate Trysh, Gabe Pierce