Let's face it, border closures aren't the only thing stopping us from going on holidays at the moment—there's also the fact that we'd have to leave our beloved dogs behind. And whether you've been with your furry bestie for years or you adopted some company in lockdown, no doubt you've both become increasingly more attached over the last few months (shout out to all the dogs who got a little too dependent on their humans working from home—we miss you too).
QT Hotels & Resorts has seen our struggles, and they've come up with a solution—just bring your puppy with you. And while you could always take your four-legged friend camping, we bet you've never treated them to the kind of luxury that QT is offering, one complete with room service doggy dinners, pawdicures and designer bedding. Your dog may never want to go camping again.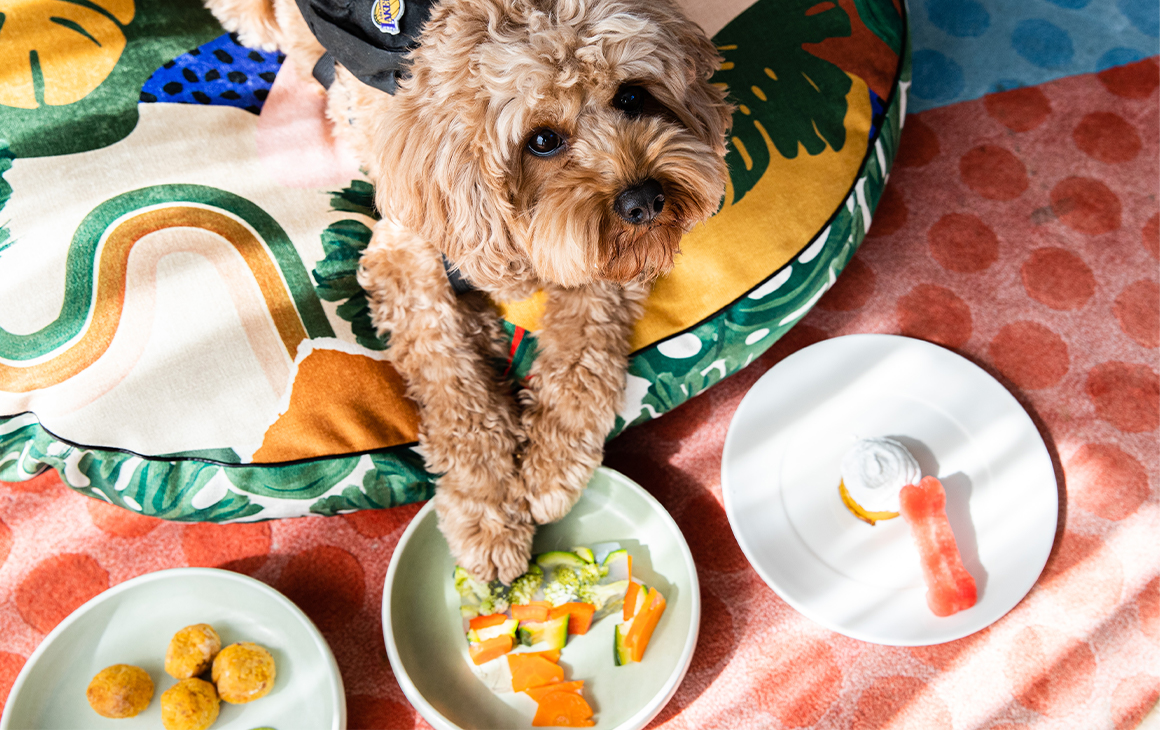 Yep, not content with just adding a bowl of water to their rooms for their 'Pup Yeah!' packages, these incredible hotels across Australia and New Zealand have gone and brought in luxurious dog beds, pooch-approved mini bar snacks and even grooming treatments. Most importantly, you can also order a doggy meal from the in-room dining menu, which includes fancy steak tartare, bone marrow, bone broth and crispy pig ear risotto or a bacon ice cream, dried liver and oat biscuit ice cream sandwich. Honestly, your dog may just eat better on holidays than you do.
The packages are available now at QT Hotels in Sydney, Melbourne, Canberra, Perth, Gold Coast, Auckland, Queenstown and Wellington, with prices starting at $450. Just so you know, your pup does have to be under 20kg—sorry to anyone out there with a Great Dane. You can check out all the details and book a stay here. We take no responsibility if your dog doesn't want to come home again after a few days living it up in luxury.
Have you heard the Australia and New Zealand travel bubble might open by Christmas?
Image credit: Supplied