It's no secret vodka is the most ideal base spirit for any cocktail. There's so many things you can mix it with to create your perfect drink. Follow Spacegrace's recipe and make your own Crema and Copra Coupe at home. They're easy, fast and delicious.
Crema
A drink bringing crossover to the much loved flat white culture in New Zealand, capturing the essence of extracted coffee, milk crema and texture that makes the experience so special.
Ingredients
45ml Scapegrace Vodka
30ml cold drip coffee concentrate
15ml coconut water
10ml maple syrup or sugar syrup
Garnished with flaked coconut
Method
Add all ingredients to a shaker tin, pack with ice and shake hard until the tin is frosted, fine strain over large format ice and garnish with flaked coconut.
Glass
Short glass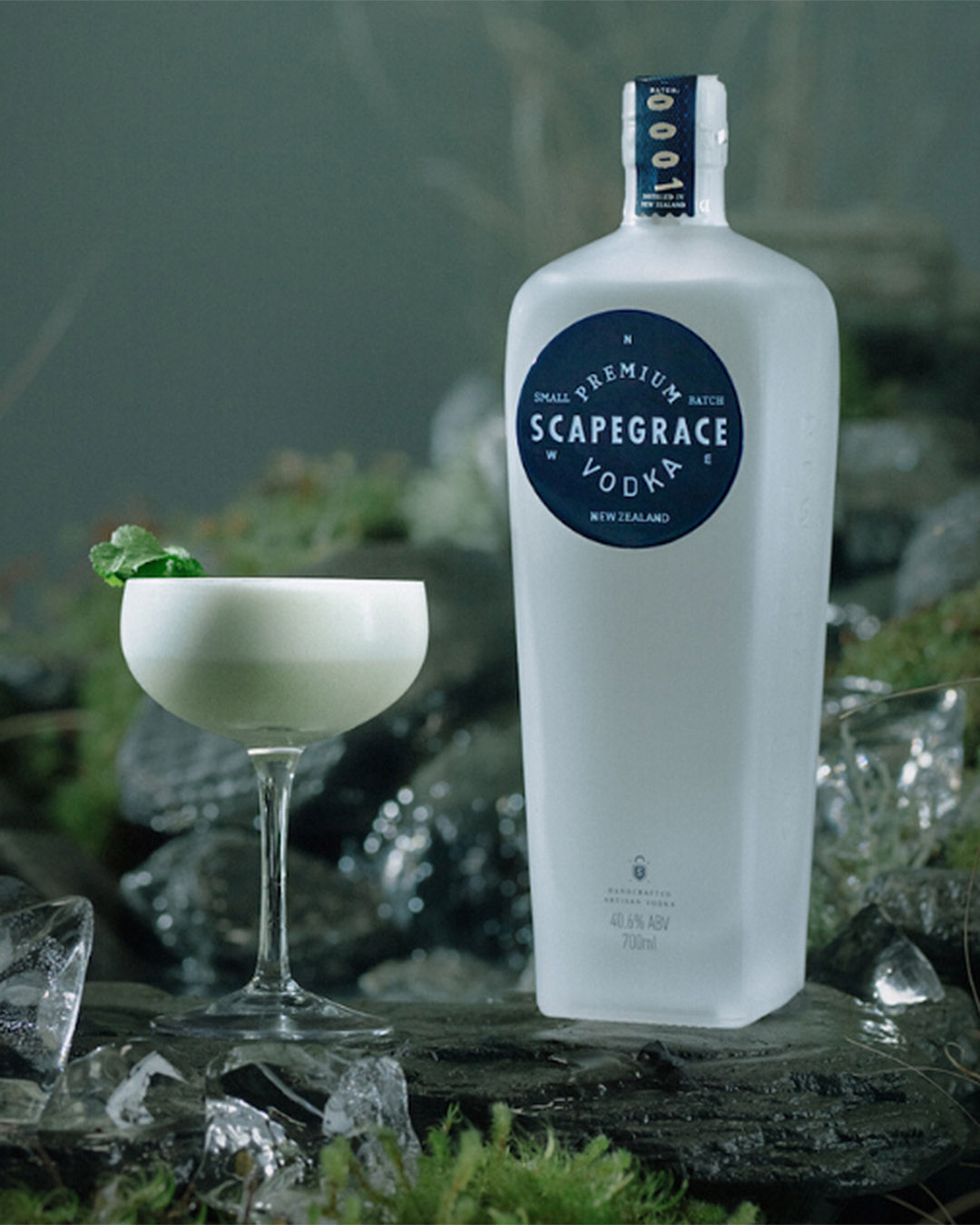 Copra Coupe
An ode to the complexity of flavours that can be taken from the flesh "copra" of the coconut, you can create a sour yet savoury experience truly enhanced by Scapegrace Vodka's natural satin texture, to do this you incorporate coconut milk as the emulsifier instead of egg white or aquafaba.
Ingredients
45ml Scapegrace Vodka
20ml fresh lemon juice
15ml good quality coconut milk
10ml 1:1 sugar syrup
Pinch of micro coriander
Method
Dry shake all ingredients, in a tin on tin shaker, pack the top large tin with ice cubes and shake hard, fine strain into a chilled glass and garnish with some micro coriander.
Glass
Coupette/rocks glass on one big ice cube.
Feeling inspired? Find out how to make more cocktail recipes here.
Image credit: Scapegrace