Aucklanders are spoilt for choice with two harbours and a rich maritime history, so where better to celebrate its anniversary than harbourside? Ports of Auckland invites you to Seeport Festival in honour of the city's 181st birthday.
Age is just a number, so don't be fooled as this lively birthday bash is a next-level concert and firework event on Captain Cook Wharf. This year the three-day event is being condensed into a one day extravaganza so bring a picnic and a seat—or treat yourself with a visit to one of the many food vendors in attendance—and settle in for a session starting at 4pm on Sunday 31 January that'll go out with a bang of concluding fireworks at 10pm.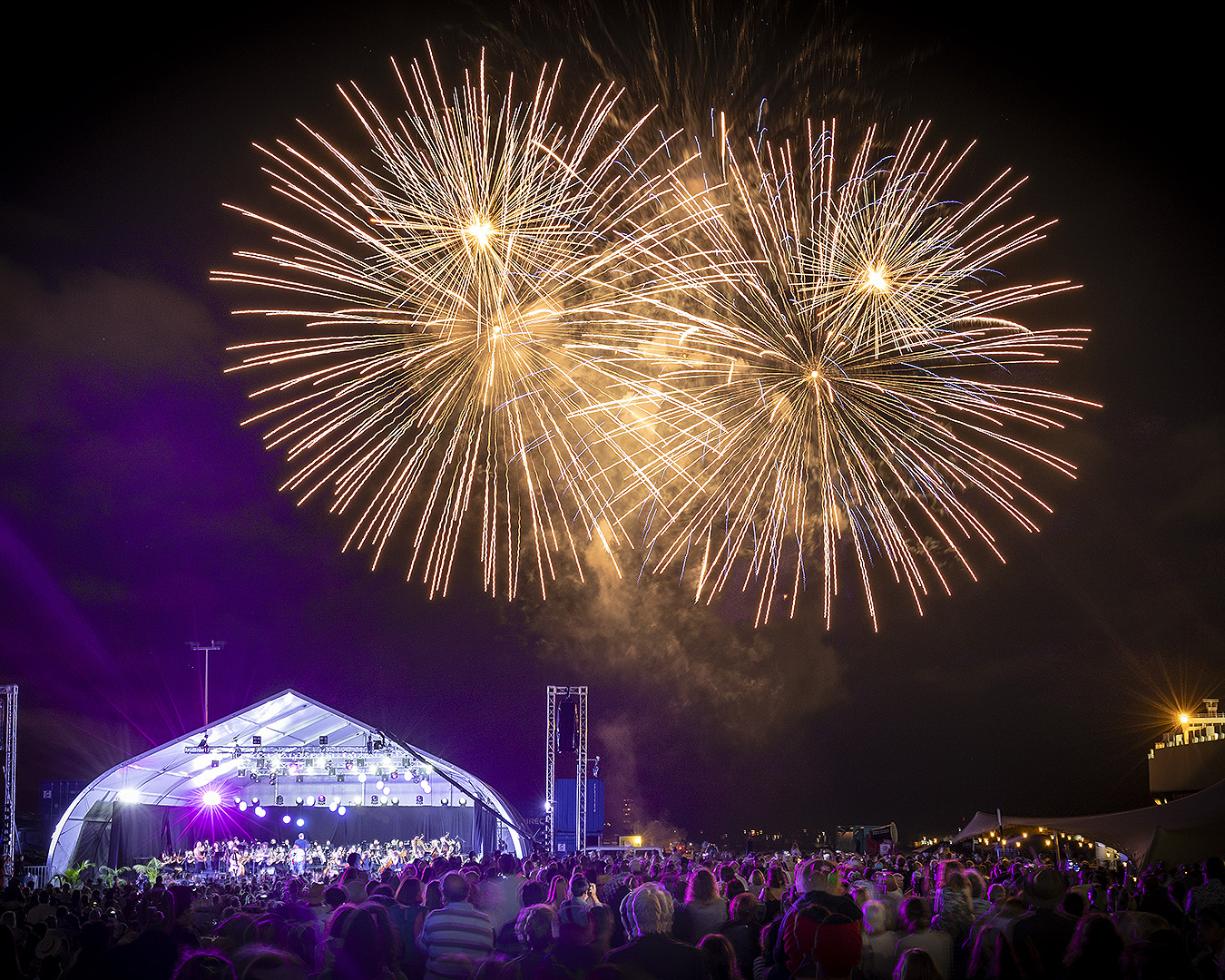 Imagine relaxing into a chair on the summer evening of a long weekend, with an unbeatable view of the harbour and the Royal New Zealand Navy's HMNZS Manawanui, as you listen to live music. How bloody good. You'll hear from lots of local talent, including the renowned Auckland Symphony Orchestra and crowd-favourite White Chapel Jak.
The wharf will be open to the public from 10am with things to do like tours of the HMNZS Manawanui, the Ports of Auckland mini golf course, Seeport food alley, and military dog performances. Not to mention, you'll be able to watch the Prada cup racing on one of the big screens before the concert kicks off. Lush.
We're going to call it and say The City Of Sails is the place to be on the long weekend, with the added benefit of not getting snarled in holidaymaker traffic. Staycation anyone?
PS - Entry to Seeport is free! Auckland's sharing the birthday gifts.
The Details
What: Seeport Festival
When: Sunday January 31, with the concert kicking off at 4pm and fireworks concluding the night at 10pm, but the wharf is open to the public beforehand with activities
Where: Captain Cook Wharf, Quay Street
Loving the harbourside life? Check out the epic champagne bar that has popped up on the Waterfront here
Image credit: Ports Of Auckland