Do you know what we need after this weird year? A drink, that's what. And a damn good one at that. Lucky for us, soireé season is in full swing and we couldn't be more ready to gather our crew, whip up a charcuterie board and sip away the afternoons on Ardbeg ladden cocktails.
In case you missed it, summer is not only about spritzes. There's no denying that for the discerning drinker, whisky has gone from on the rocks to in our cocktails with ease. And if you're new to the spirit, whipping it into a tasty tipple is the best way to dip your toe in.
Wondering where to start? Together with the smoky whisky experts over at Ardbeg, we're daring you to try something new. Whether you have a taste for the classics, or prefer something fuss-free, here's three delicious drinks to add to your summer cocktail rotation.
Flip A Classic With The Begroni
If we were to divert from the classic negroni, this is certainly the way to do it. Starring Ardbeg's youngest bottle, the five-year-old single malt Wee Beastie, this sip packs a flavour punch. With notes of smoky herbs, coffee, dark chocolate and aniseed, the whisky really is the star of the show here. It all comes together seamlessly and is the perfect way to cap off a dinner party with mates. What's more, you can save time by pre-batching and freezing this cocktail—how's that for nailing party planning?
Ingredients
30ml Ardbeg Wee Beastie
25ml Bitter Aperitif
25ml Sweet Vermouth
Lemon Peel, to garnish
Method
Grab a mixing glass and stir all ingredients over ice. Pour into your serving glass filled with cubed ice and garnish with a twist of lemon peel.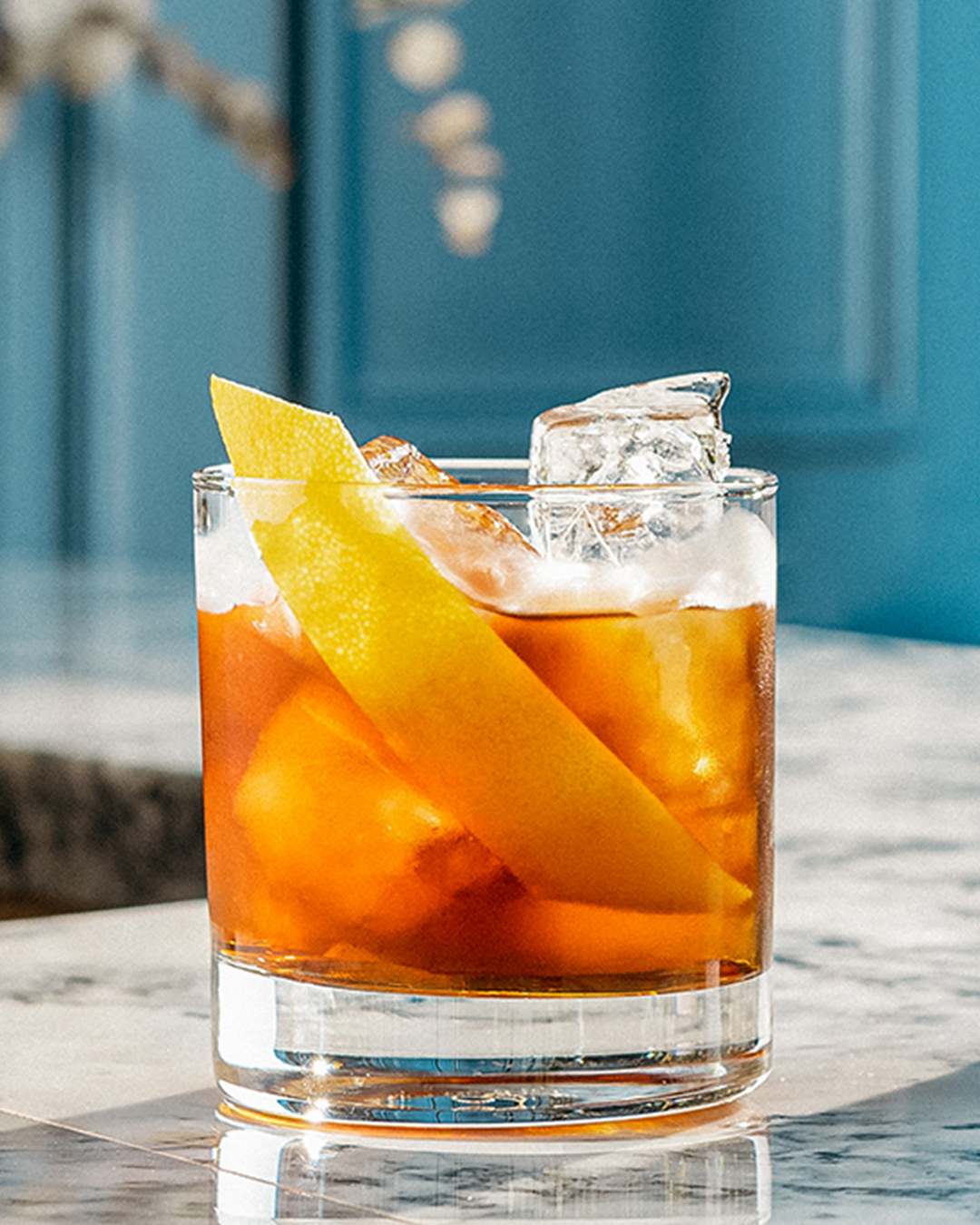 Make The Golten Soda Your Go-To
We're just going to say it, a whisky soda is the most underrated cocktail out there. Why? Even though it's dead simple to make, it sure knows how to leave an impression. The trick is in the pairing—you want a whisky that can shine on its own, and a premium soda to help it sing. The Ardbeg Ten Years Old is the perfect starting point, known around the grounds as one of the smokiest, full-bodied sips complemented by sweet and fruity notes. Mix it together with a standout soda, our choice is the East Imperial Grapefruit Soda, for your new 5pm go-to.
Ingredients
50ml Ardbeg Ten Years Old
75ml Grapefruit soda
Fresh grapefruit
Method
Pour ingredients over cubed ice and garnish with a wedge of grapefruit. It's seriously that simple.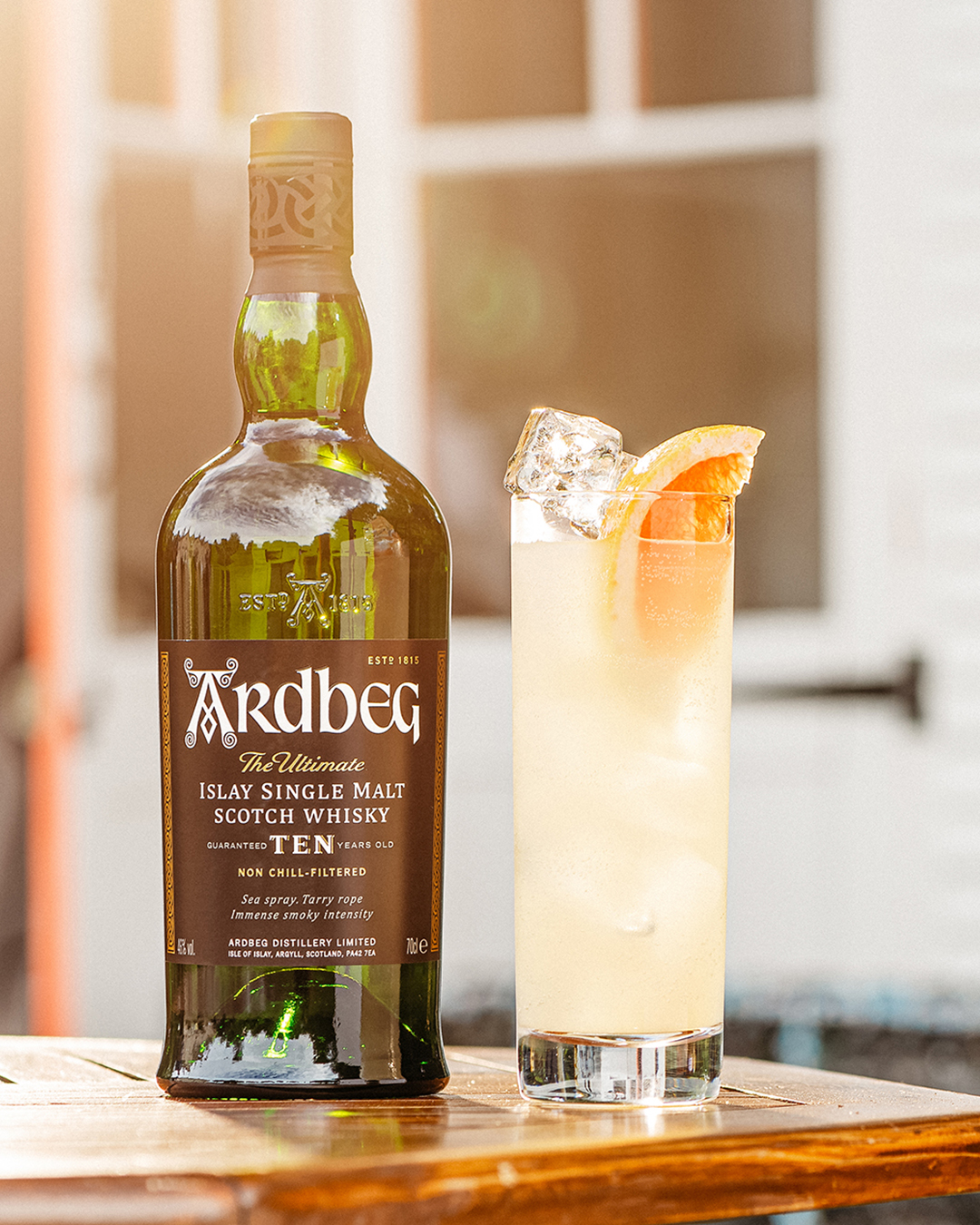 Sip On A Smoky Spritz
We couldn't leave you hanging without at least one spritz option to indulge in over summer. Following the theme of 'cocktails you can make with your eyes closed,' this one also keeps it simple with two top-notch ingredients. At the heart of it is the Ardbeg An Oa, a single malt with classic smoky peat notes, backed by hints of mellow butterscotch, black pepper and clove. Fancy up your sip with an orange wheel and sprig of burnt rosemary for those aperitivo hour vibes.
Ingredients
50ml Ardbeg An Oa
100ml Blood orange soda
Orange
Rosemary
Method
Pour ingredients over cubed ice into your serving glass. Level-up with a garnish of orange wheel and burnt rosemary.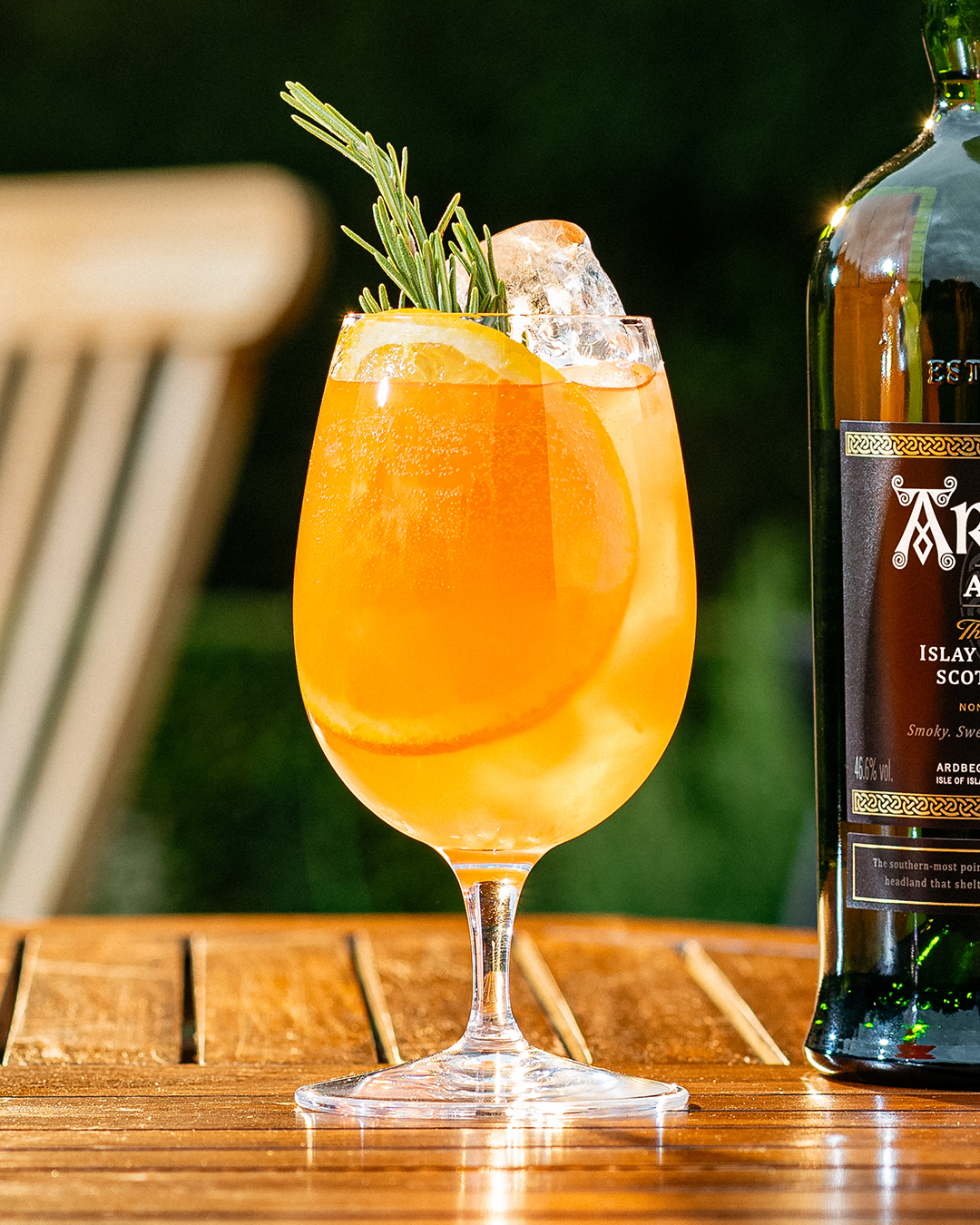 Ready to dial in the crew and whip out your best glassware? Get prepped with Ardbeg's Monsters of Smoke whisky cocktail kits. Or sample the whole flurry of flavours with their special edition trio pack. Either way, summer cocktail hour will be at your house this summer.
Be sure to enjoy Ardbeg responsibly in line with recommended daily guidelines for alcohol consumption.
Editor's note: This article is sponsored by Ardbeg and proudly endorsed by Urban List. To find out more about who we work with and why read our editorial policy here.
Design credit: Dom Lonsdale