In recent times there's been a welcome shift in tides to bring style and sustainability together thanks to some clever brands adopting planet-savvy changes.
To help you make considered choices, we've teamed up with Steinlager to uncover nine sustainable style finds. As New Zealand's first major beer brand to go carbon zero, they're committed to taking accountability for their environmental impact—cheers to that.
Here are nine must-haves that don't cost the earth.
Steinlager Weekender Duffel
Price: $145
You might not have considered what happens to billboard vinyl at the end of its life, but Steinlager has. They've teamed up with Bagged NZ which saves billboard vinyl from entering landfills by transforming them into one-of-a-kind bags and accessories. The recent billboards promoting Steinlager's carbon zero commitment have been made into 100 limited-edition Weekender Duffels. The generously sized carryall is perfect for a weekend getaway with a durable design that you'll be able to use time and time again.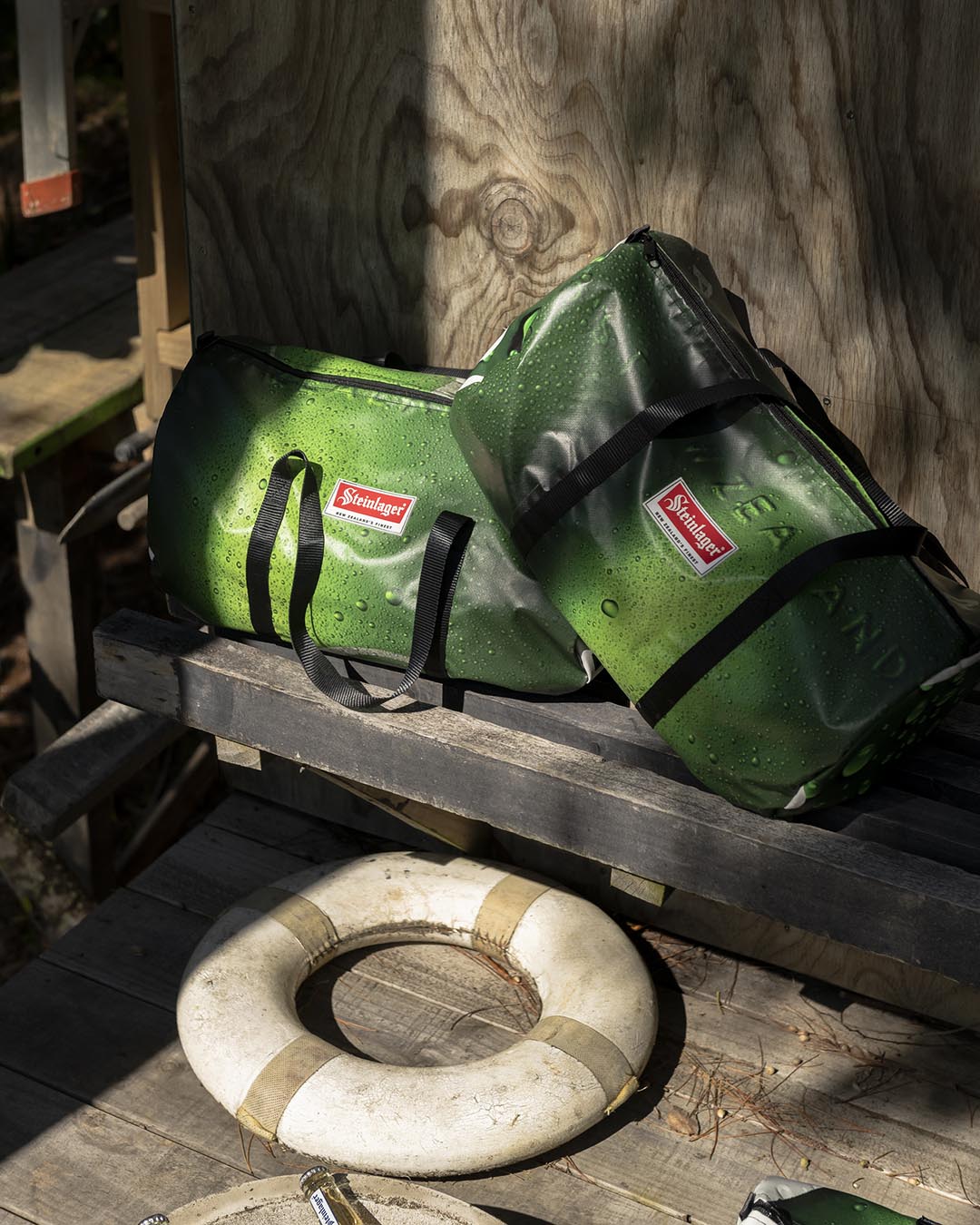 Collective Canvas Bal Sneaker
Price: $129.90
Collective Canvas' kicks are made from naturally grown and sustainably sourced materials. The much-loved Bal design features a minimalist interpretation of a classic '80s basketball shoe. We love the tonal simplicity of the 'natural' colourway but the unisex style also comes in black, white, and a summery 'daffodil'. The considered shoes are made with an organic cotton canvas, natural rubber outsole, and a signature cork insole.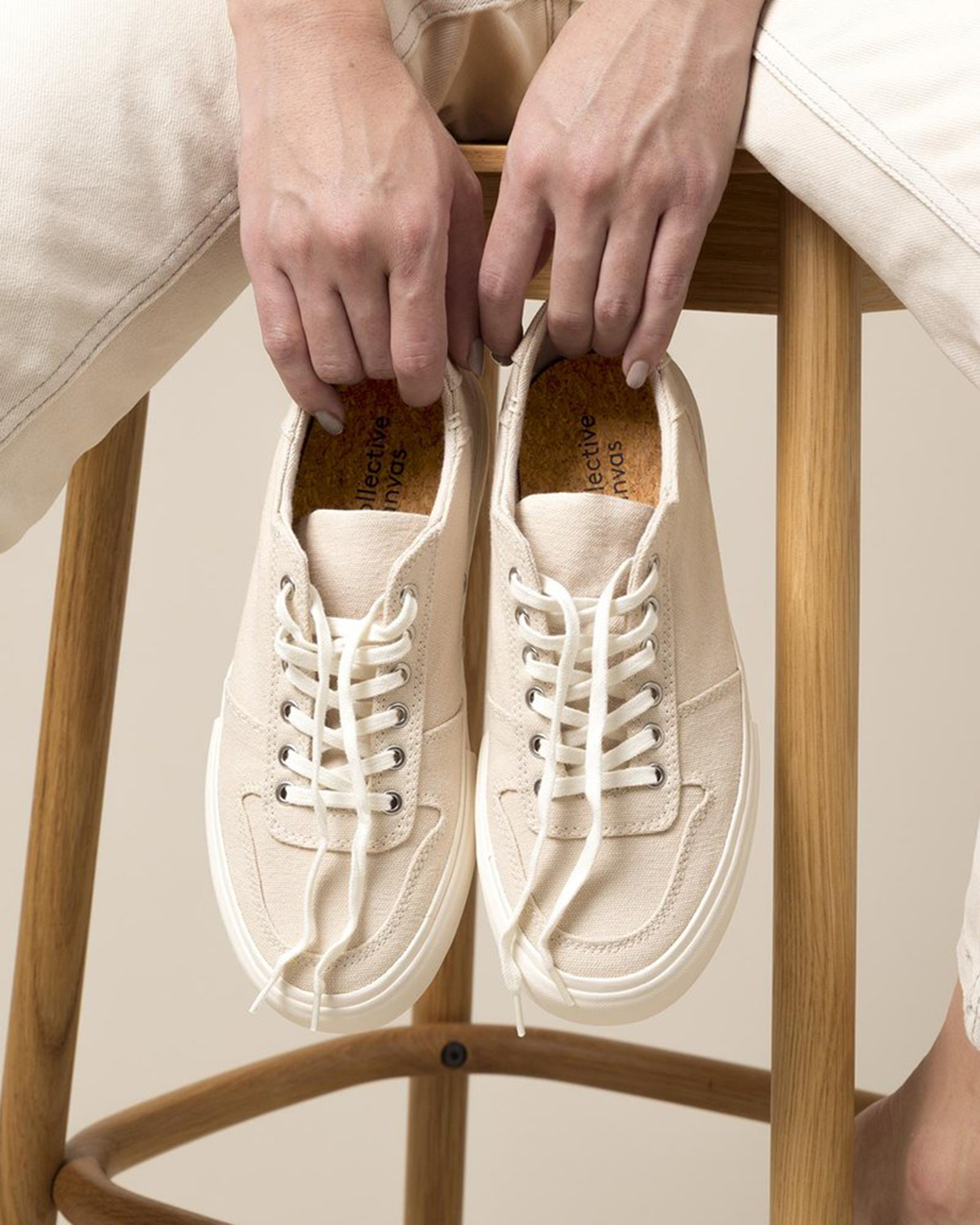 frank green Chrome Reusable Collection
Price: From 46.99
Your morning coffee is both delicious and stylish with frank green. The sleek reusable cups and bottles make a statement with their curved form, fun colours, and—the best part—the ability to actually keep drinks hot or cold. The latest collection showcases a super shiny Chrome finish. Choose from reflective blue, gold, silver, or rainbow and customise with your choice of lid and the option of monogramming.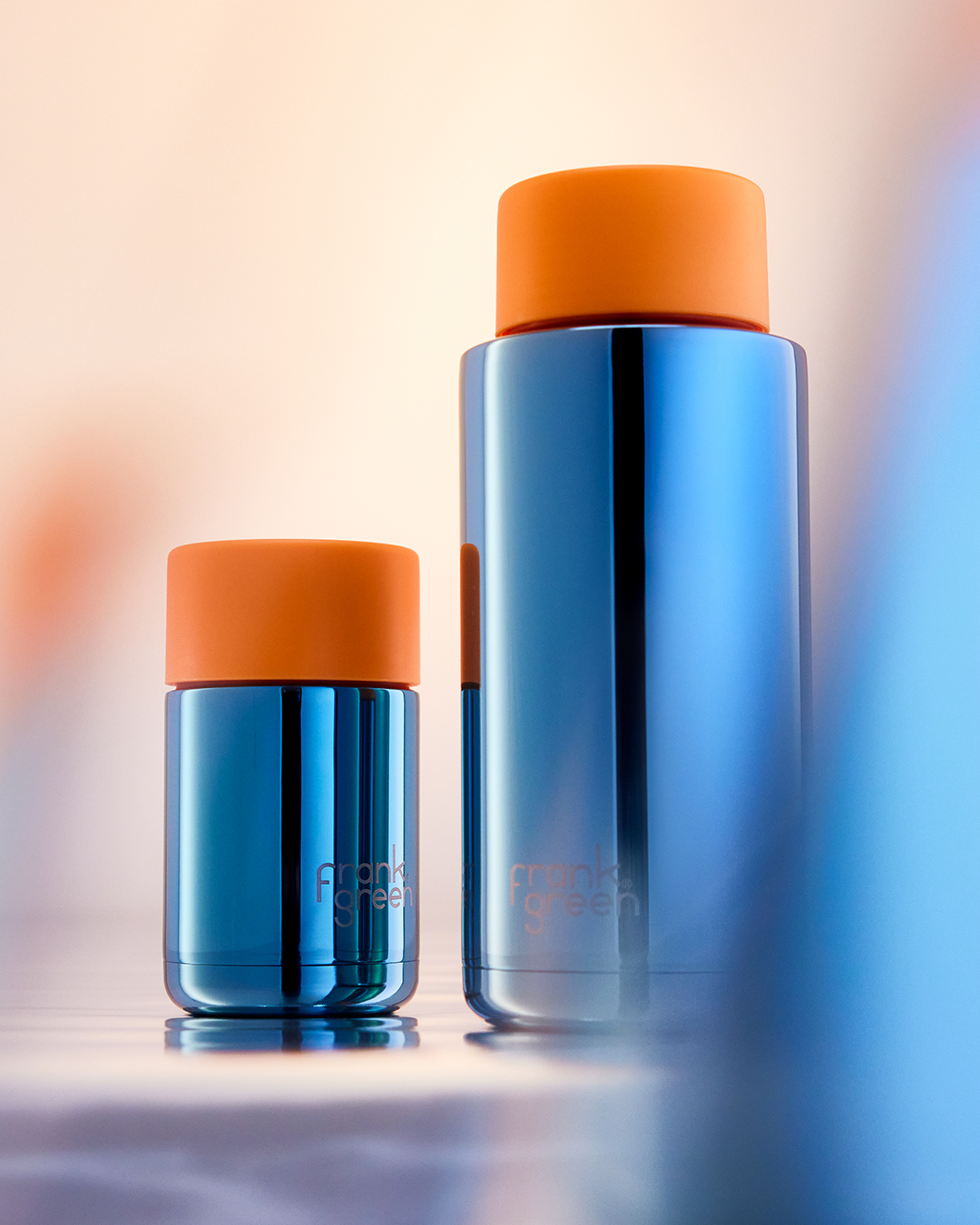 Patagonia Organic Cotton Fjord Shirt
Price: $149.99
Patagonia has long been famed for keeping the planet top of mind throughout its range of outdoor clothing. Their Fjord Shirt is no different being made from environmentally conscious organic cotton with a beautifully tactile flannel finish. The design is perfect for winter layering with a range of plaid designs in men's and women's styles.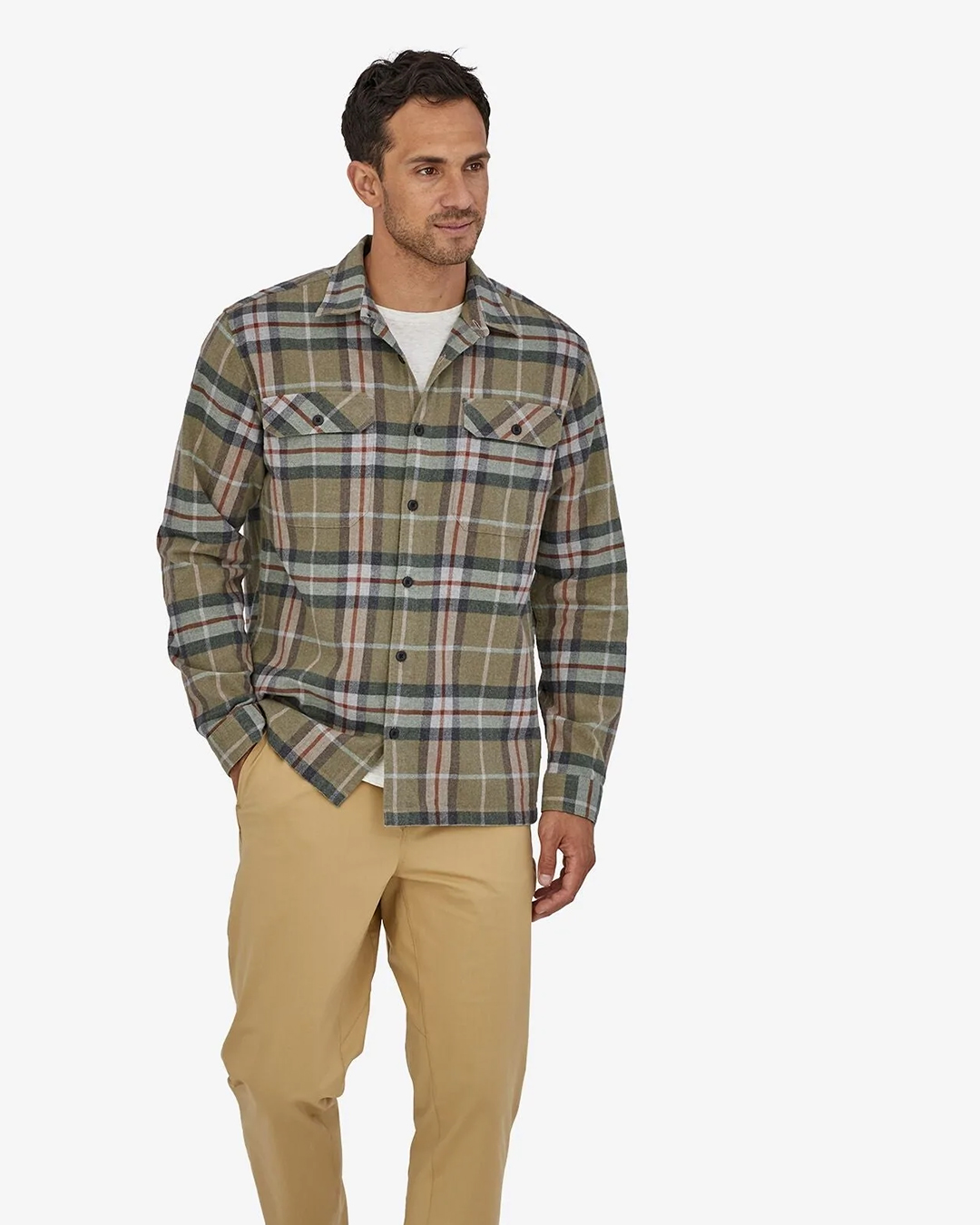 Nisa Merino Socks
Price: $33
Nisa's underwear not only makes you feel totally lush, but your purchase also supports their Wellington-based team of women refugees and migrants. Nisa is known and loved for their beautiful bralettes and underwear, and now, they've got your feet covered (literally) with a collaboration with Norsewood. The cosy socks are New Zealand-made with warming merino and available in a range of styles and colours. We love the oh-so-fun Check Socks.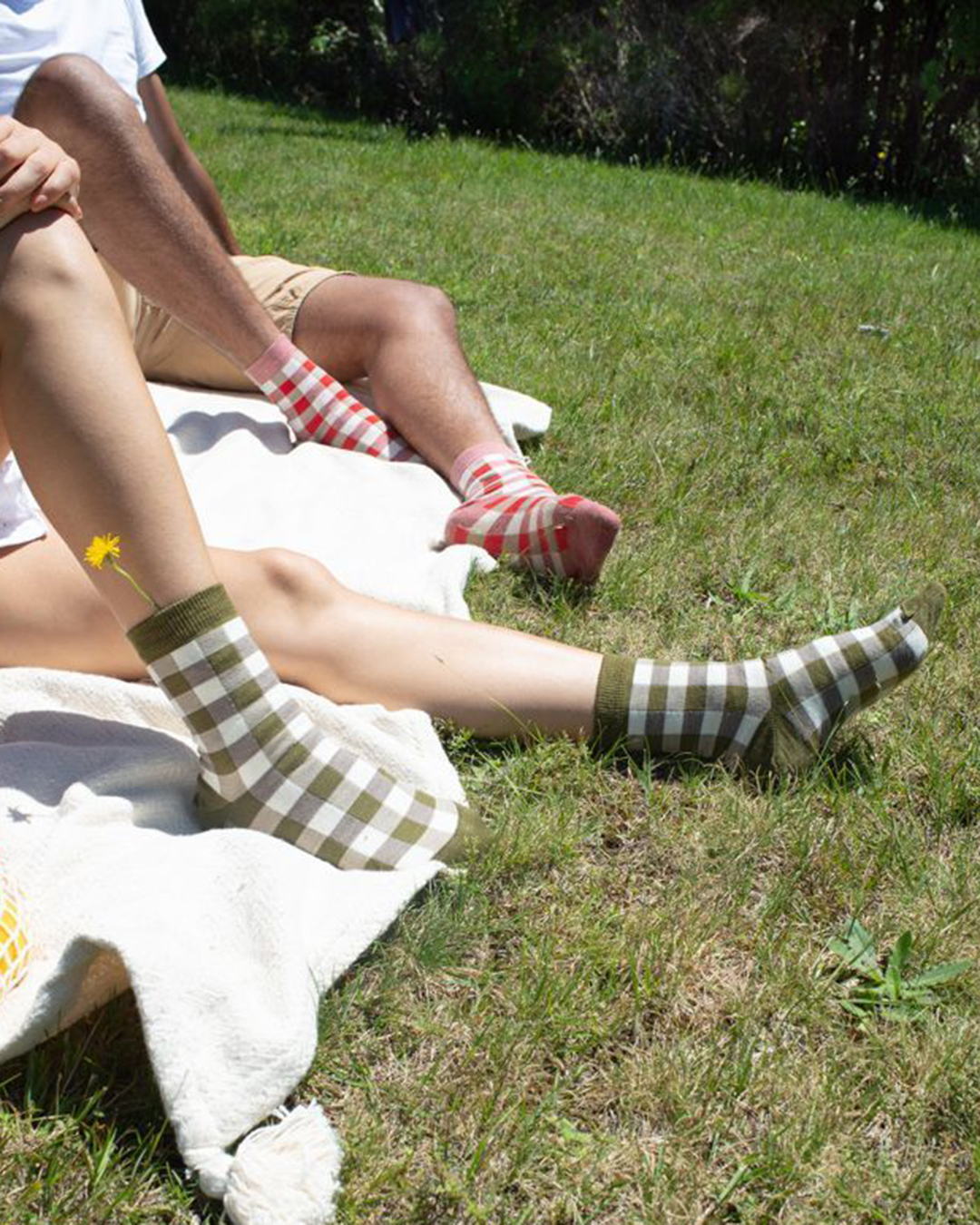 Maggie Marilyn Knot Another One Tank
Price: $195
Maggie Marilyn continues to pave the way when it comes to people and the planet. The pared-back design of the Knot Another One Tank seamlessly integrates into any wardrobe. The aptly named tank features a knot detailing on the shoulders and is handcrafted right here in Aotearoa. The soft buttercup colourway is made with deadstock fabric, while the composition of the rich raspberry includes recycled polyamide—a material made from recycled waste.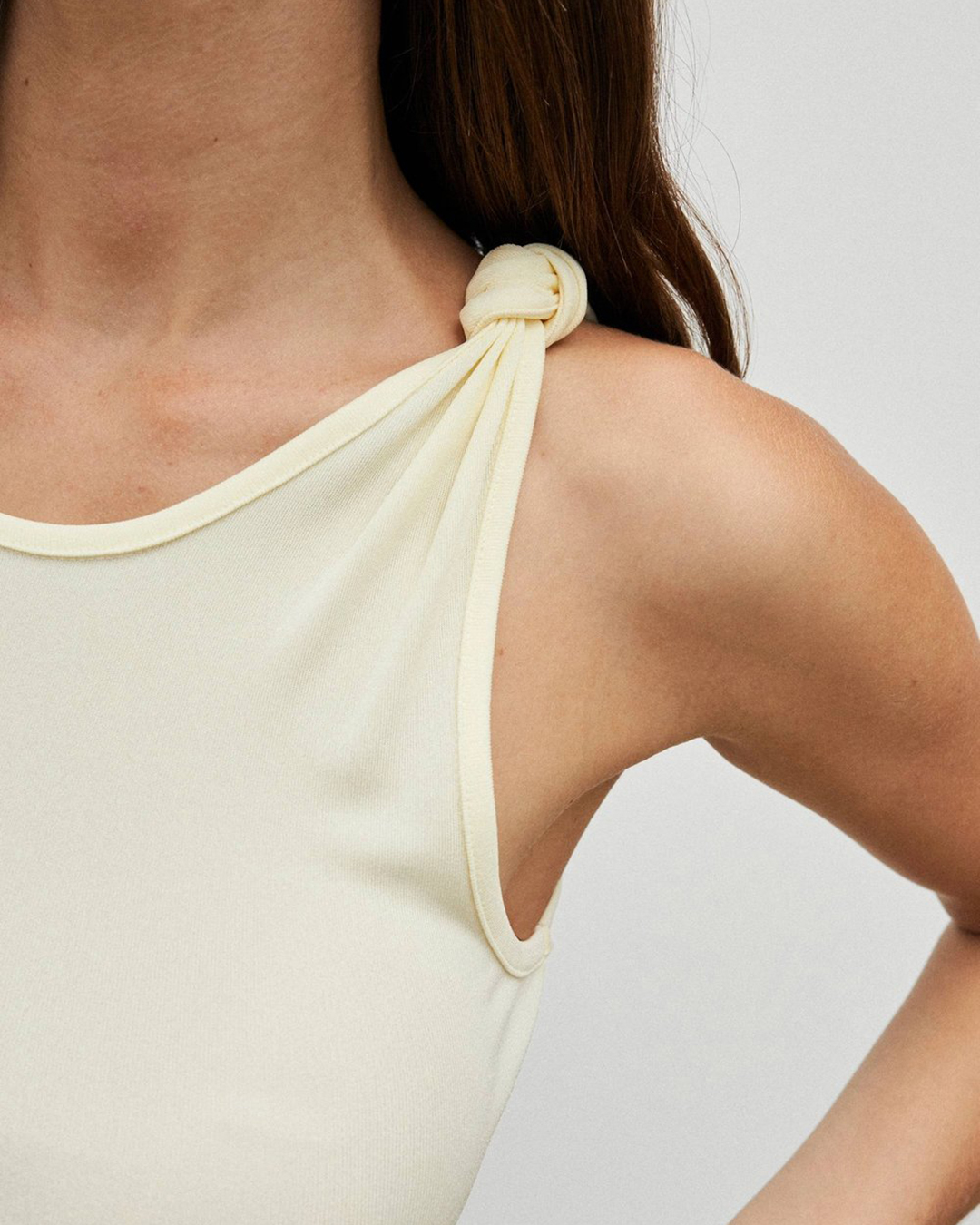 Isle Of Eden Emily Sunglasses
Price: $189
Say hello to local eyewear brand, Isle Of Eden. We've got our eye on the angular Emily Sunglasses (pun absolutely intended). The bold silhouette comes in five statement shades: black, tortoise, navy, blush sand, or warm cognac. The frames are handcrafted with bio-acetate, a durable plant-based material made from cotton fibres and wood pulp… genius. Better yet, each pair comes with a case made from recycled leather.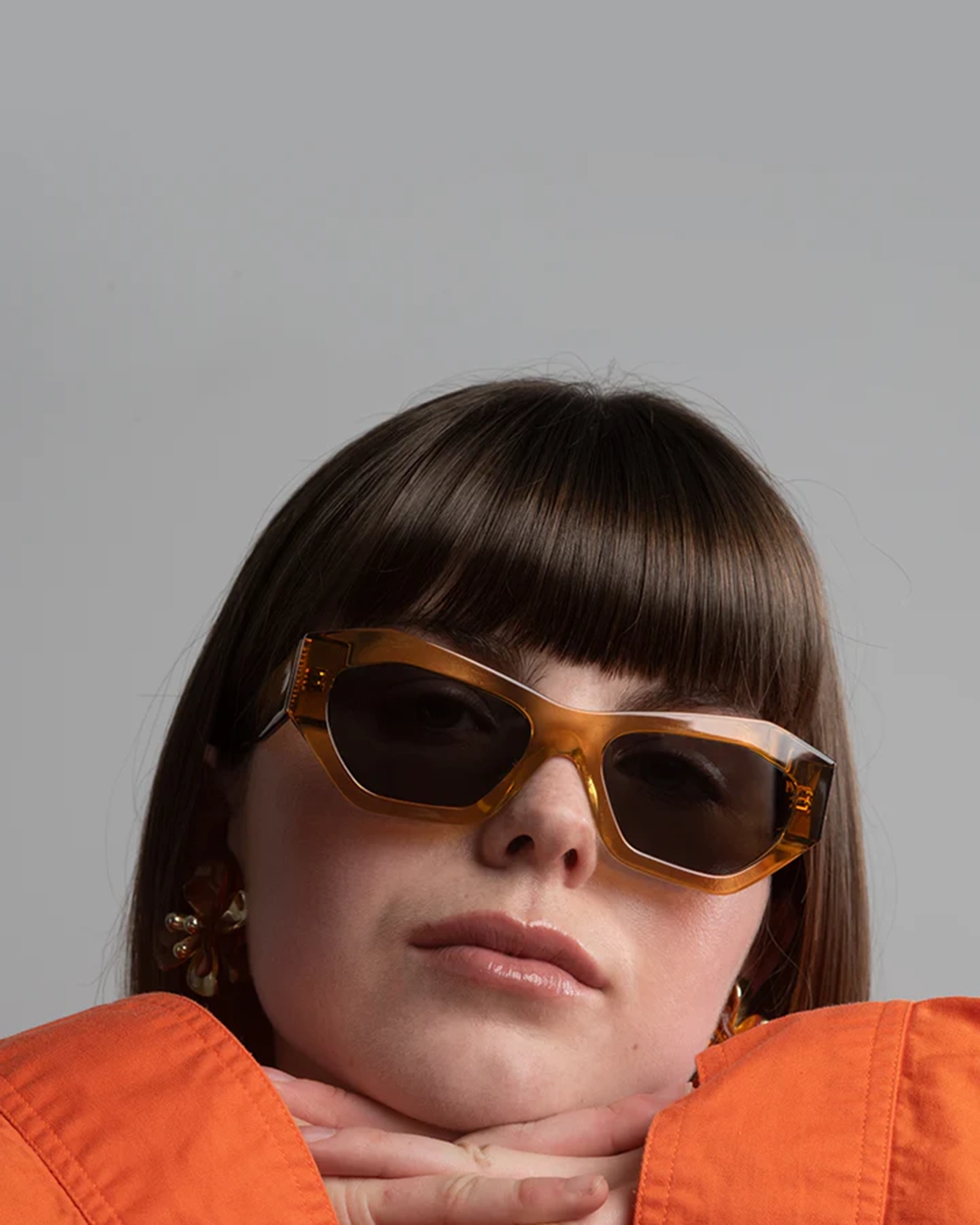 Frankie Rework Nike Wave Sweatpants
Price: $187
Vancouver-based label Frankie Collective is shaking up the fashion industry with their upcycled streetwear. The Rework Nike Wave Sweatpant features at least three vintage sweatshirts that have been repurposed as patchwork tracksuit pants. The unique design adds comes in a range of colours and is guaranteed to keep you snuggly when you're out and about.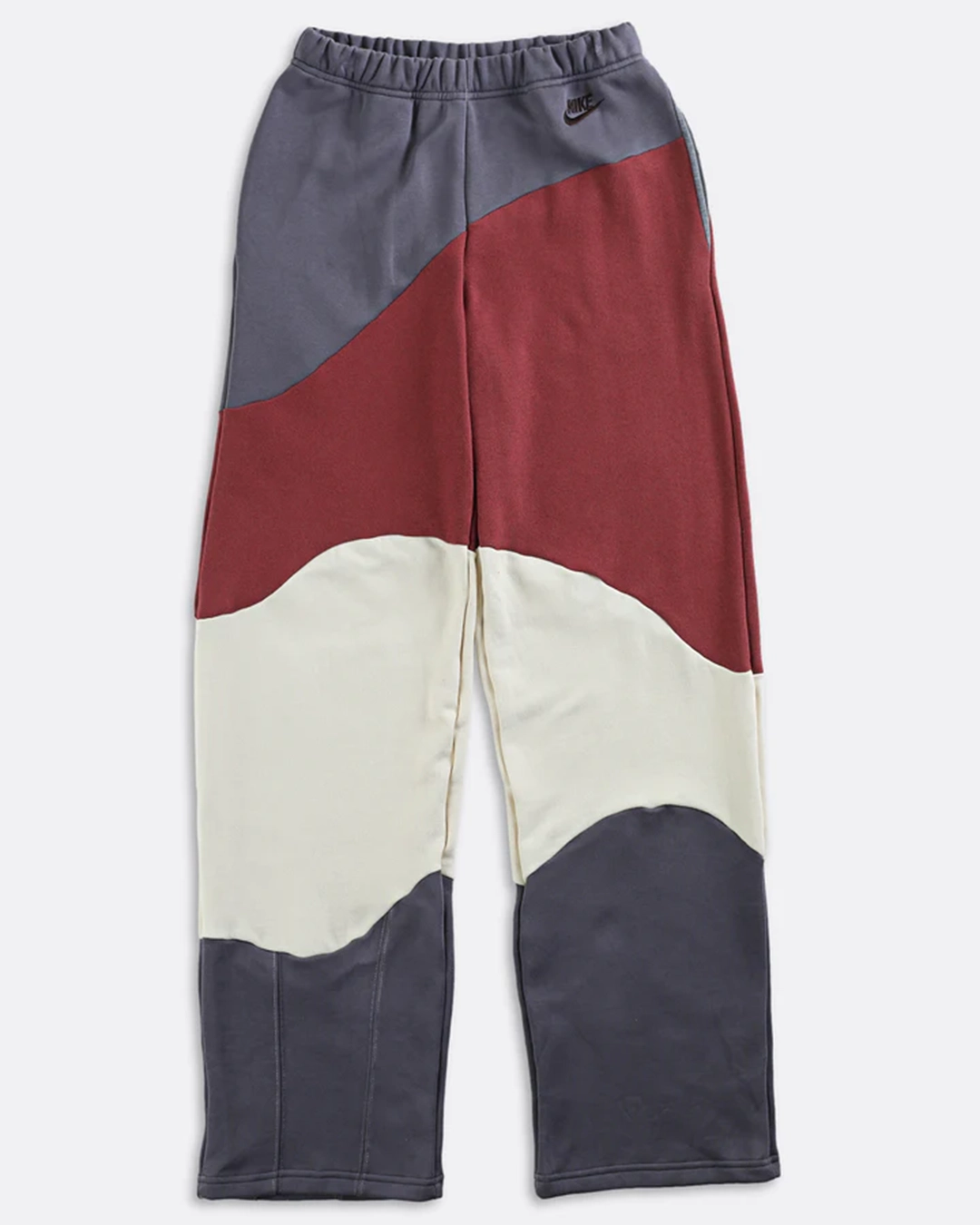 For your next overnighter, invest in the environment and ease of use with the recycled vinyl, Steinglager duffle and enjoy an ice-cold sip knowing the carbon footprint has been entirely offset. Check out Steinlager's carbon zero mission here.
Image credit: Steinlager, Patagonia, Collective Canvas, frank green, ReCreate, Nisa, Maggie Marilyn, Isle Of Eden, Frankie
Editor's note: This article is sponsored by Steinlager and proudly endorsed by Urban List. Thank you for supporting the sponsors who make Urban List possible. Click here for more information on our editorial policy.