'Tis the season to be jolly and it's also the season to get bucket-loads of strawberries and eat as many as your heart desires. If you're like us and have an unhealthy obsession with strawberries (or any berry fruit really), then get your fix by heading to a strawberry farm to pick them yourself.
We've done the hard yards for you and found the cream of the crop, the best in the biz… now all you have to do is head there and eat your heart out.
Sweet Red
Helensville
This family run, sweet 'lil strawberry farm is only 40 minutes out of Auckland's CBD. Located at 61 Bradly Road in Helensville, the farm is famous for producing only the best fruity goods. The farm's pick-your-own (PYO) season begins every day from Friday December 18 (apart from Christmas Day natch) and runs through to February. With 20 dedicated strawberry fields you're guaranteed to find the juiciest to carry home.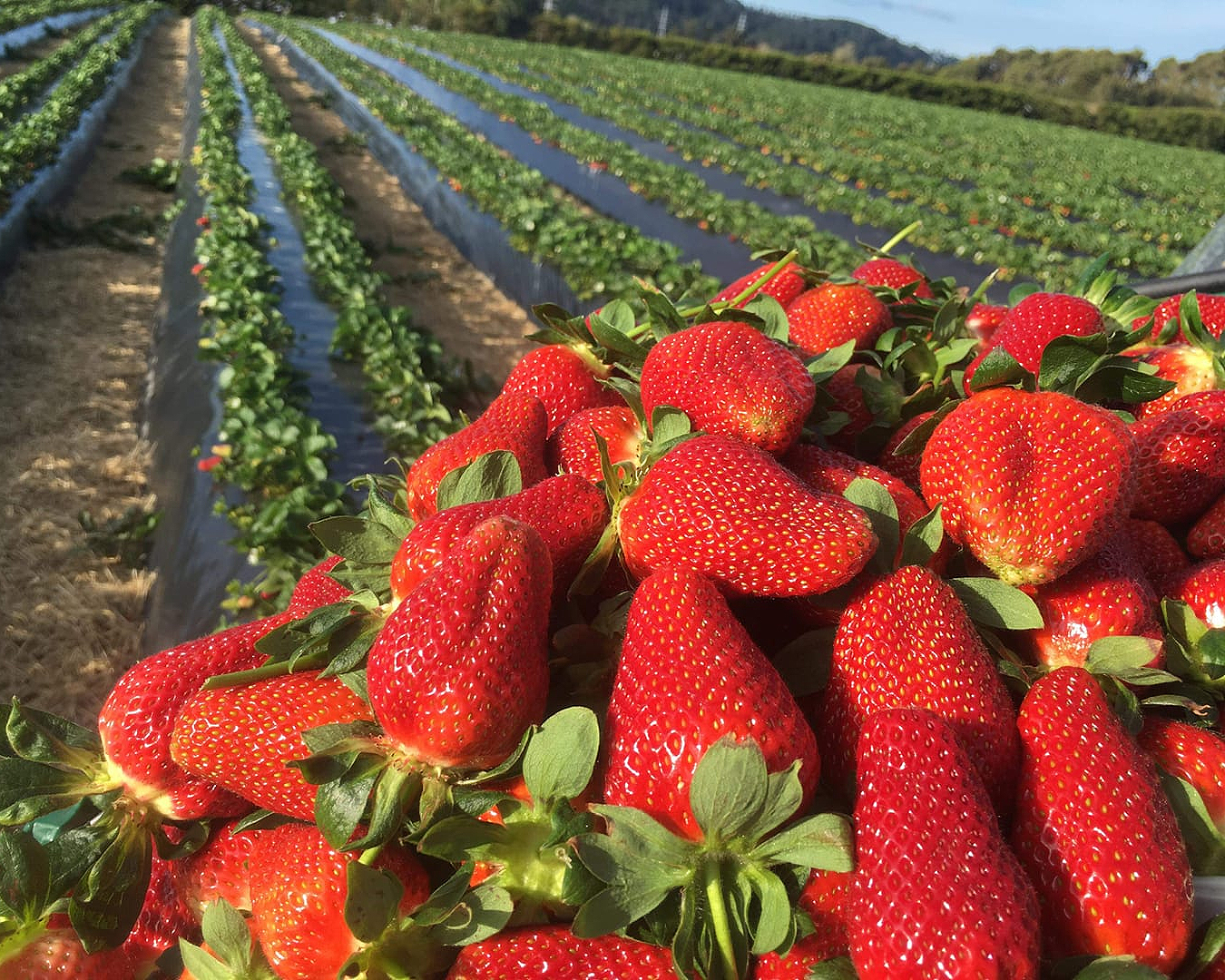 Zaberri
Riverhead
The ultimate fruit picking destination, Zaberri also offers the Zaberri inflatable world with zorbing, an inflatable obstacle course and even wipe out, plus a real fruit cafe dishing out real fruit ice creams, and smoothies with a wide selection of flavours. PYO strawberries is open seven days a week and just in case you're over strawberries (sacrilege!) they also have raspberries available to be picked on Tuesdays and Thursdays.
Phil Greig Strawberry Gardens
Kumeu
Founder Phil Greig started out working in Orchards in Kumeu, where he found his love for quality produce, which evolved into Strawberry Gardens in 1990. The PYO is open now at the weekends only, with a $8.50 entry fee per adult, with the first kilo of strawberries complimentary. Your little groms get to run around for free!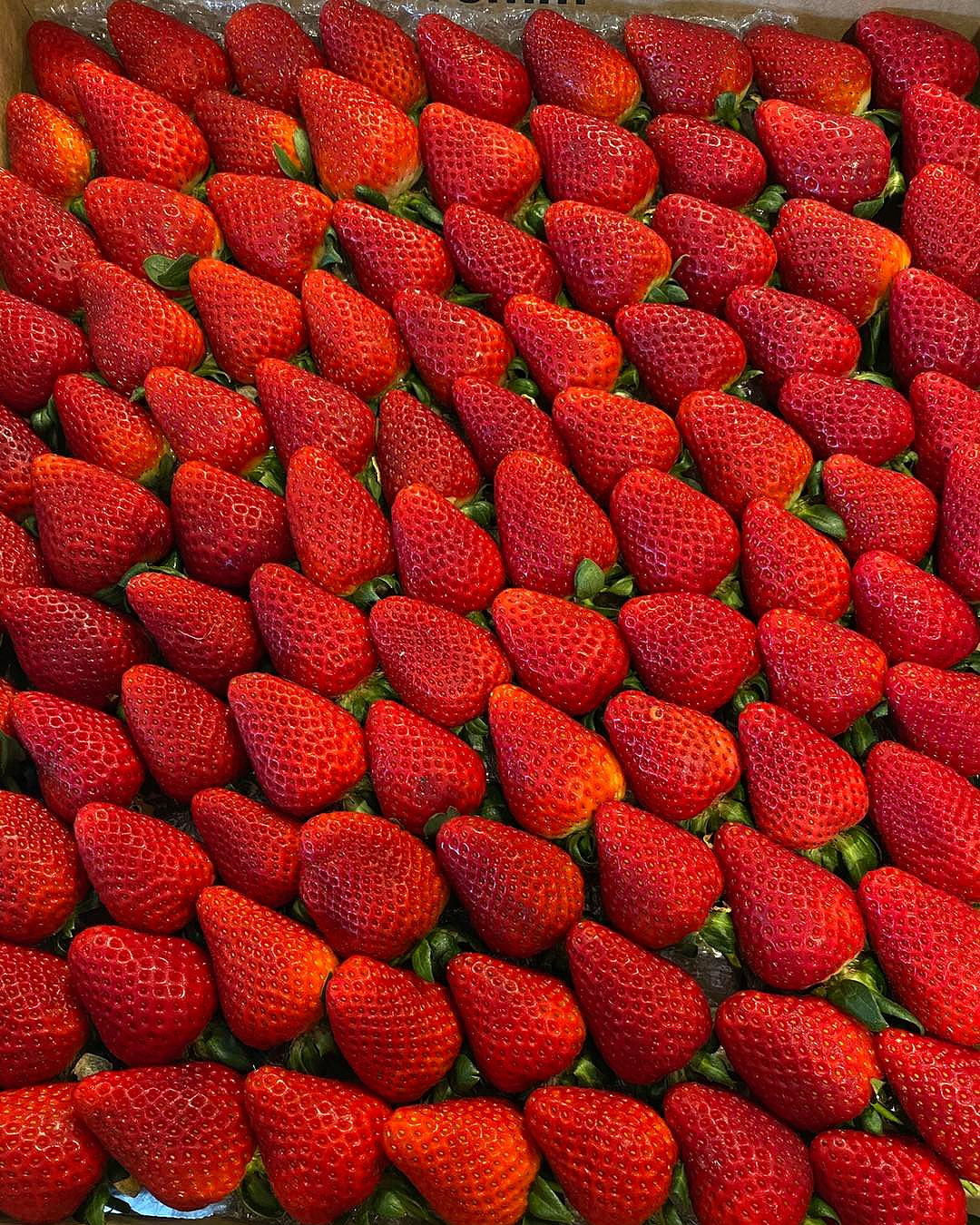 Bell's Berries
Ardmore
Cute-as-a-button sustainable berry farm Bell's Berries is now in its second year and is named after the owners' two-year-old daughter who is no doubt just as obsessed with berries as we are. How are they sustainable you ask? They use symbiotic planting and bio bugs as well as using seaweed and other natural fertilisers on their crops and their packaging is made from sustainably sourced sugar cane. They also encourage you to bring your own containers for the strawberries you'll pick at their farm. Not only do they also offer real fruit ice cream and coffee for the big ones, but they invite those with kids in tow to help feed their lamb and goats. Open daily with no entry fee.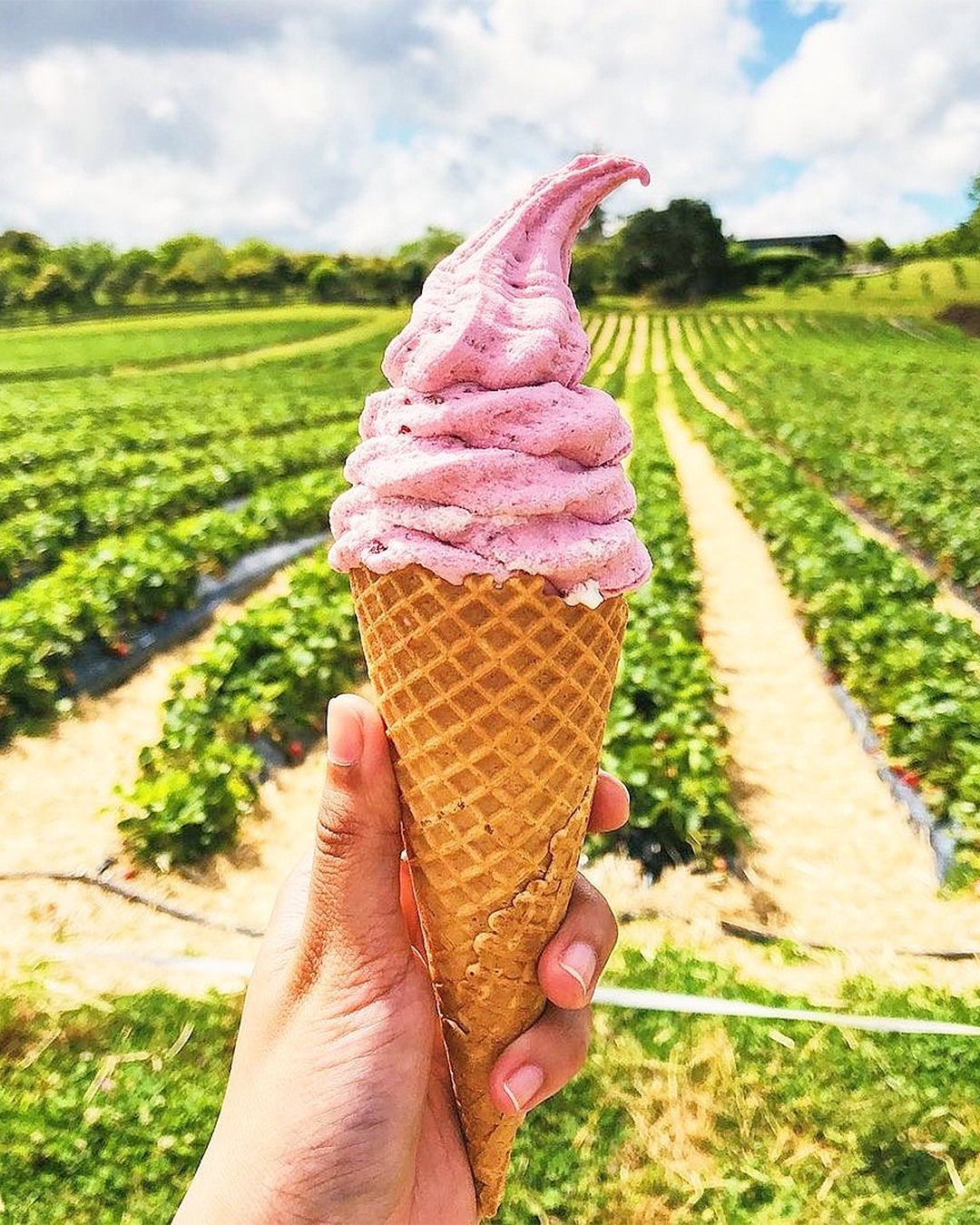 Clevedon Strawberries
Clevedon
Where would any self-respecting list be without a mention of the legendary Clevedon Strawberries? With two sites around Clevedon, you can PYO at their Monument road site. Want to enjoy the fruits of someone else's labour? Order up a delicious real fruit ice cream, waffle, coffee or punnet to take home from either store, or visit their truck at the Clevedon market. You won't be disappointed.
Zaknich Farms A.K.A Zakberry
Waitakere
Open from December 13 until the end of the season, this berry farm in Waitakere is open daily from 9am to 4pm. Zakberry charges no entry fee and only $6 per kg, consider this the spot to well and truly scratch your berry-related itch.
At a loose end today? Take a trip to one of Auckland's best beaches.
Image credit: Phil Greig Strawberry Gardens, Sweet Red, Zaberri, Phil Greig Strawberry Gardens, Bell's Berries, Zakberry, Clevedon Strawberries by wanderwithap