Long gone are the days when we have to finish everything on our dinner plate in order to gorge on dessert. Now we can simply skip it altogether and go straight into a sugar-glazed euphoria. But if you're going to indulge, don't settle for anything but the best.
Here are the best places to go for late-night dessert in Auckland.
Atelier, Karangahape Road | Everything from Atelier is a delight but their mille-feuille is practically a religious experience.
Tokki, Milford | Two words: melona s'mores. That's right, fluffy little clouds of torched meringue-encased mini scoops of melon-flavoured ice cream are just waiting to be devoured by you.
Ragtag, Westmere | Immerse in a mountain of fluffy chocolate mousse or slam the culinary magic that happens when tangy lemon meets strawberries in trifle form.
Duck Island, Ponsonby, Newmarket | This dreamy ice creamery in pastel colours serves a rotation of 50 contemporary flavours including strawberry coconut lime leaf and white chocolate pomegranate macadamia, in a cone, ice cream sandwich or sundae form.
East, CBD | East's dessert menu is small, but every dish packs a punch. Order their Kaffir lime & lemongrass creme caramel, and you're in for a good time.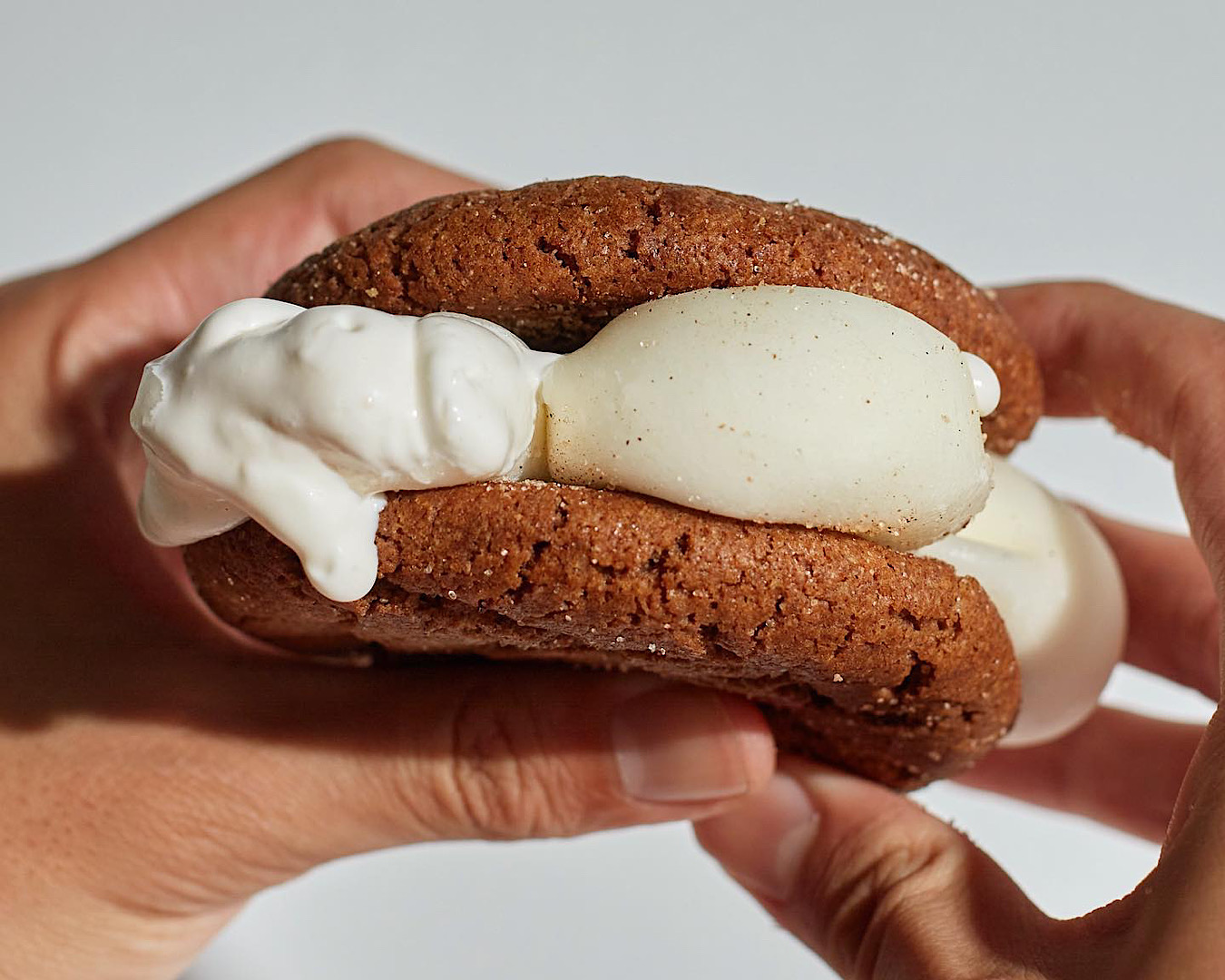 Moustache, Manukau | A leader in all things cookie, there's no place better to pull up a pew and enjoy some warm cookies and a glass of milk. Cheers!
Miann, Britomart, Morningside | Picture a cabinet full of macaroons and bonbons and a gelato fridge. Expect the best creme brûlée in town and trouble choosing just one of the eight hot chocolates on offer.
Cotto, CBD | This indulgent Italian eatery doesn't just do amazing pasta–'chocolate nemesis salted caramel' is their dessert menu headliner. OMFG.
BOSSI Restaurant, CBD | In the liquid dessert realm, you can't go wrong with BOSSI's limoncello-laced Sorrento Sunset cocktail. Dreamy.
The Gelato Workshop, Birkenhead | Clock strikes 9pm on a Friday and you're suddenly gripped by the urge to gorge on the finest Italian gelato? This is the spot.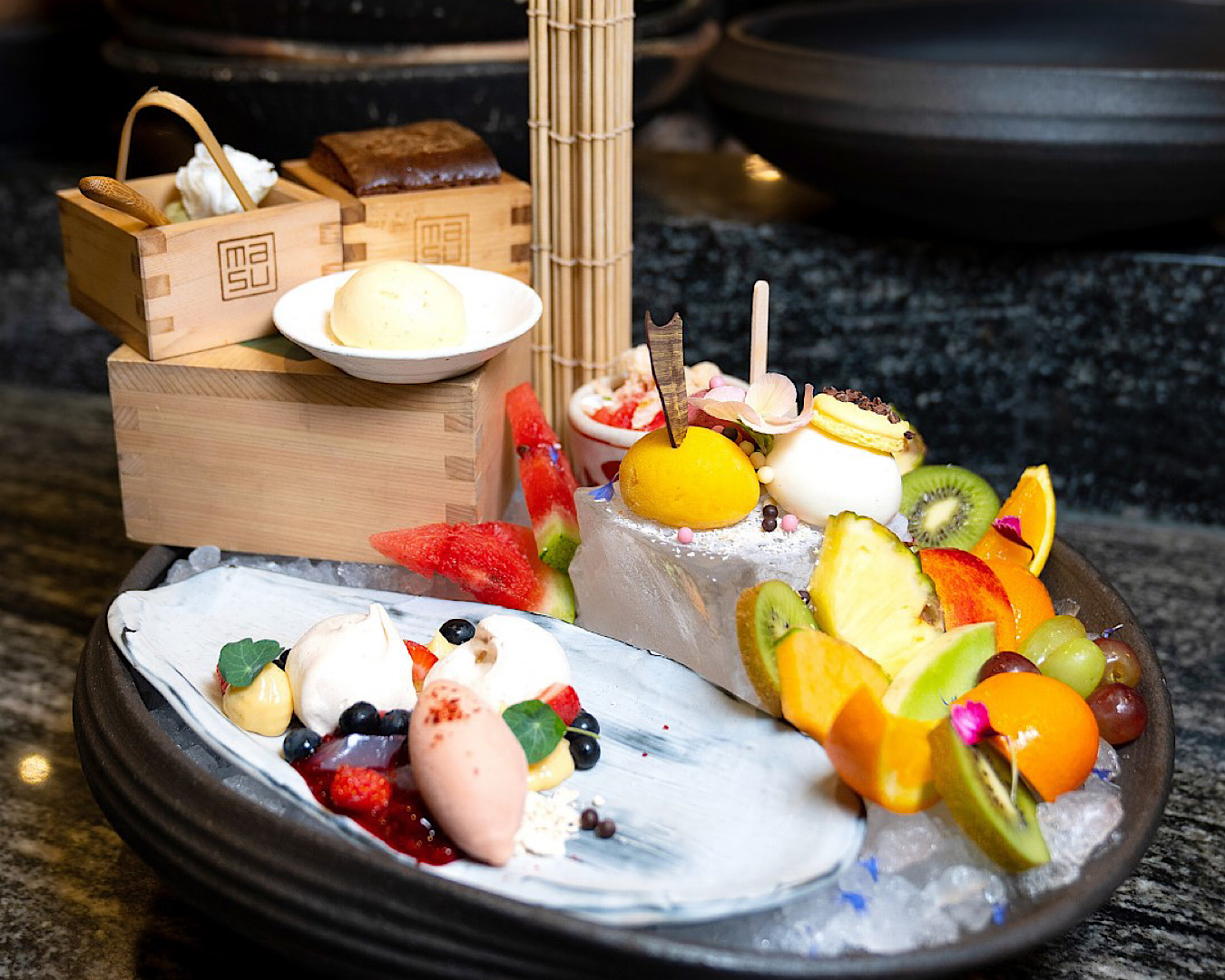 Masu, Auckland CBD | If you're feeling in a go-big-or-go-home sort of mood you should definitely try Masu's dessert platter. As much a feast for the eye as it is for the stomach, you'll be treated to Japanese-inspired flavours like shiro miso pavlova and matcha macadamia crumbs.
Mezze Bar, Auckland CBD | This cosy Mediterranean eatery in town has cake and dessert for every whim. Think: orange and almond cake, exotic Algerian date cake, crema Catalana and flaky baklava.
Giapo, Auckland CBD | Bold, unique and entirely gluten-free (although you'd never guess), Giapo serves art in a cone. Enjoy a blind date-style of service or order ahead via their app to skip the queue.
Chocolate Boutique Cafe, Parnell | Want to eat your chocolate and drink it too? Head straight to this legendary boutique for nostalgic chocolate creations (and a couple of cheeky truffles for the road).
Corelli's, Devonport | Triple. Decker. Carrot Cake. Nothing more needs be said but we're going to anyway: fruit crumble, baked cheesecake, raw chocolate brownie, warming apple pie–this place has all your favourites, done right.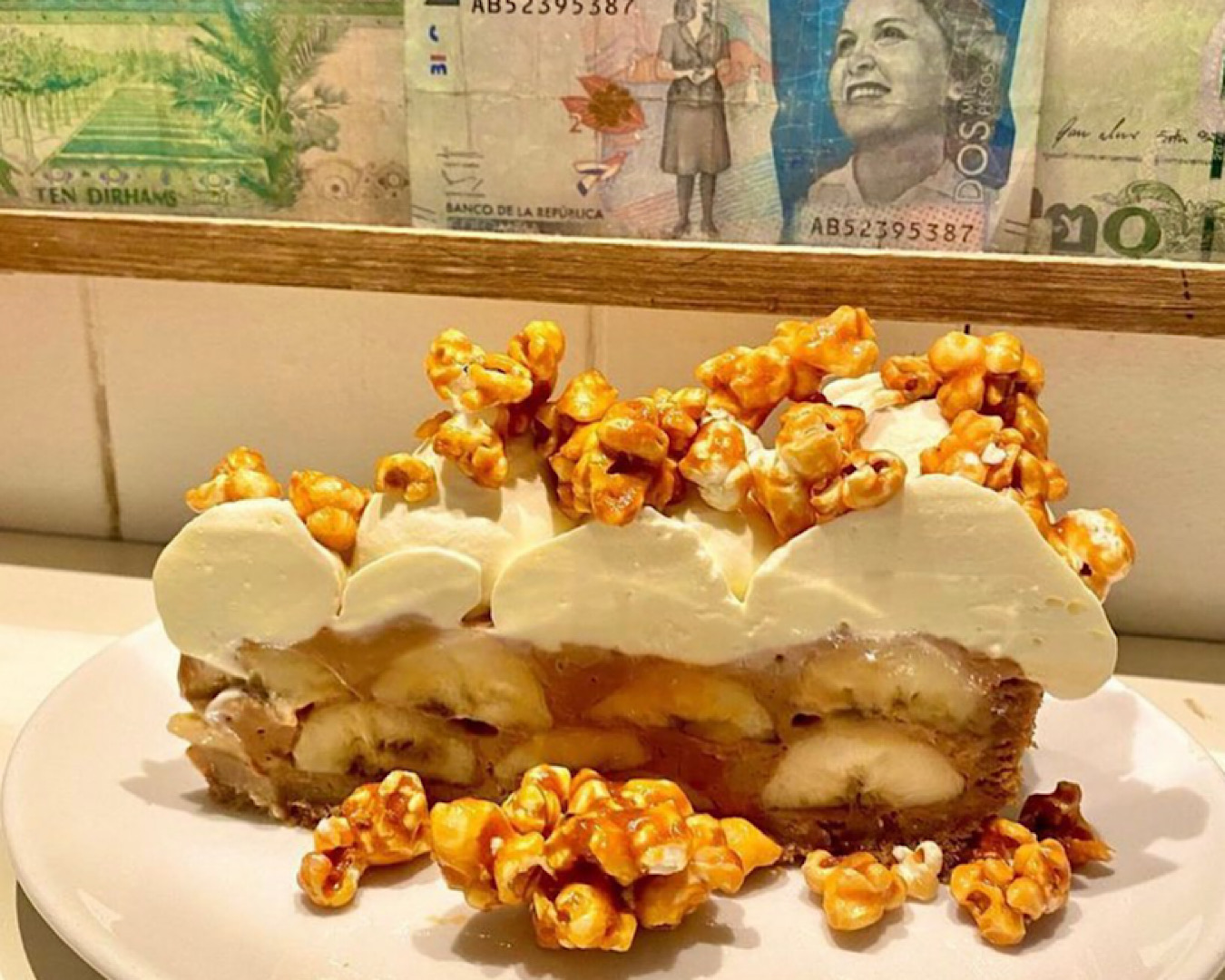 The Fed, Auckland CBD | For a fun, informal dessert skip to The Fed and dive into their 'Sweet Teeth' menu. NY cheesecake, banana and toffee pie with caramel popcorn, Sarah's pecan pie and a devilish peanut butter pretzel pie await.
Queenies Café & Wine Bar, Freemans Bay | If you've got a hankering for fondu for two (or one - we won't judge) get along to Queenies for 50% dark chocolate indulgence with seasonal berries. Perfect.
Kiss Kiss, Mt Eden | Calling all fans of sticky rice – get the best, in mango or banana, at this neon gem just off Dominion Road. Or, for something different, try out their doughnuts served with pandan custard.
Mighty HotDog, CBD | And now for something totally different… dessert in hotdog form! When you're after a sweet n' salty hit, Mighty HotDog has got you covered. Their choc peanut snickers-style dog is so naughty and we love it.
Ollies Burgers & Ice Cream, Royal Oak | Retro dessert just the way we like it. And by that we mean creamy thiccc-shakes (yep, they deserve every one of those Cs) in iconic Kiwi flavours and banana splits straight from your childhood.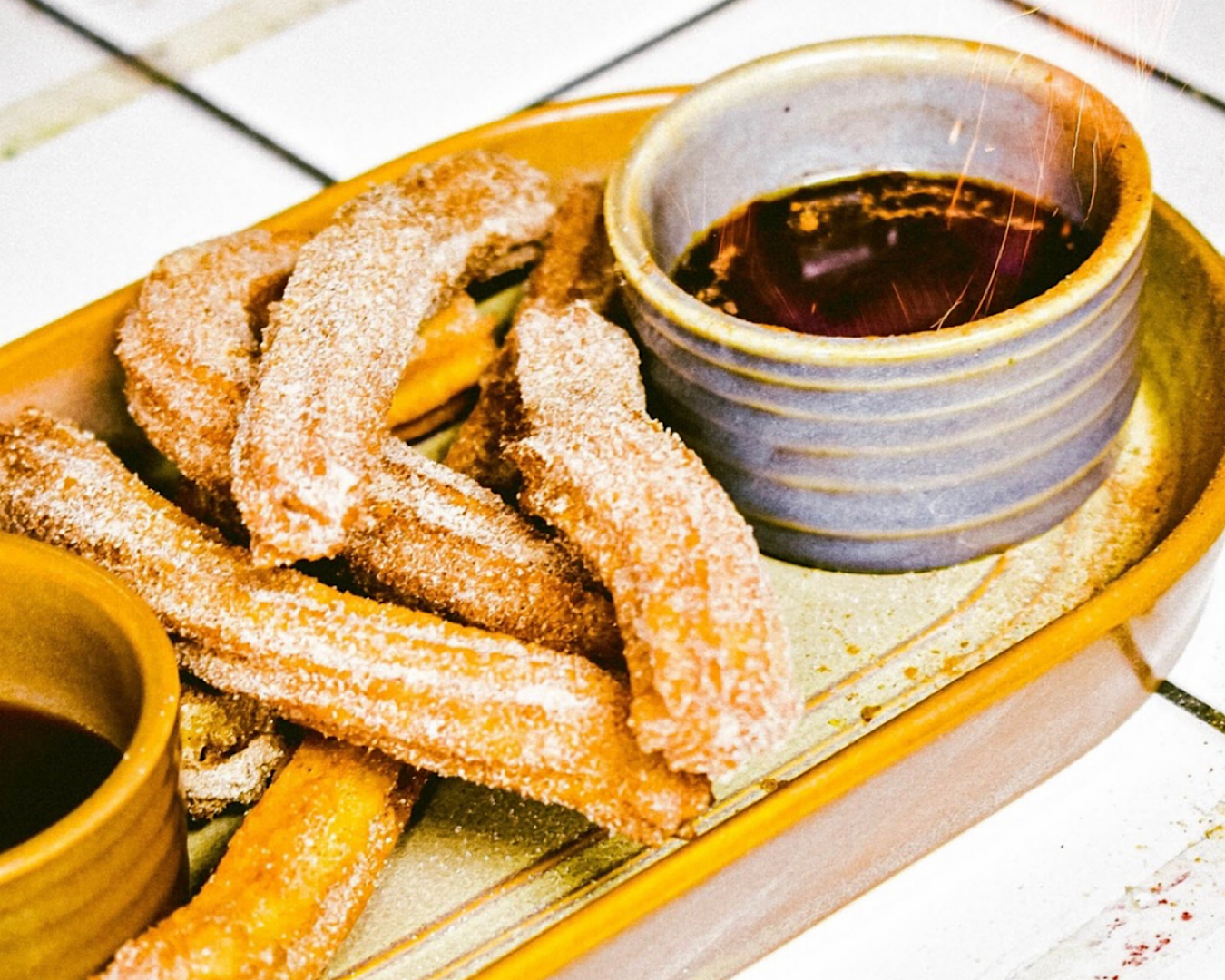 De Nada, Mt Eden | If your dessert craving is suspiciously the size of a churro, you're going to want to make a beeline for De Nada's crispy churros complete with flaming rum chocolate dipping sauce. Yes. Flaming.
Gochu, Auckland CBD | Finally a place that does a good Bingsoo. For the uninitiated, this is a Korean dessert made with shaved ice and sweet toppings. Gochu's take on it features shaved coconut milk and chewy rice cakes and we can't control our excitement.
Elisabeth's Chef, Kingsland | The home of next level hot chocolates, adorned with everything from Persian fairy floss to Aztec spice. Then there's their ridiculously exciting array of tarts, slices, eclairs, gateaux, brownies, raw cakes… the limit does not exist.
Bivacco, Auckland CBD | Here you can stick your fork into one of Italy's greatest gifts - a tantalising tiramisu filled with creamy zabaglione.
MeetFresh, Mt Eden, Auckland CBD | Refreshing and delicious we're living for Taiwanese desserts and from taro balls to grass jelly and purple rice, there's so much to try. If you're not sure where to start, you can't go wrong with the strawberry and rice ball coconut sago.
Wucha, Albany, New Lynn, Balmoral, Auckland CBD, Meadowlands, Botany, Newmarket, Takapuna, Mission Bay | Dessert doesn't always come with a spoon – sometimes it comes with a straw. Pop into your local Wucha for endless milk tea goodness and THE BEST iced matcha with cream cheese.
Fuelled by sugar? Kick on at one of the best clubs in Auckland.
Image credit: Tokki by Eric Jang, Moustache, Masu, The Fed, De Nada.