While Christchurch isn't exactly a 24-hour city like say, Tokyo or London, we still have plenty of options for evening entertainment. Whether it's catching a live gig, heading to a local restaurant or something more active, we've done the research and discovered the best things to do at night in Christchurch.
Movie Night At Lumière Cinema
The Arts Centre is home to a luxe new cinema that needs to be on your radar. Lumière is quickly becoming Christchurch's go-to movie theatre for a sophisticated night out. With two state-of-the-art cinemas (with large, comfy seats, we might add), the Art Deco, Bijou Bar, and gourmet snacks to enjoy, you might just find yourself regularly spending time here.

Soak Up Some Live Theatre
The recently restored Christchurch Town Hall is a sight for sore eyes. Beautifully-preserved, it's one of the best places in Christchurch for live music so you'll want to make sure you check the upcoming gigs here on the reg. Isaac Theatre Royal is another must-visit night time destination. Home to some of the greatest theatre in New Zealand, Isaac Theatre Royal has a rich history dating back to 1863 and continues to house a range of performances from Lorde to the Royal New Zealand Ballet. Spoilt for choice your third option is to head to The Court Theatre in Addington. New Zealand's largest theatre company, The Court celebrates and commissions original New Zealand plays as well as productions from around the world.
Catch A Live Gig
Is there anything better than the sound of live music? We don't think so. While we're lucky to have internationally recognised artists visit our fine city every now and then, there's something equally special about seeing a local act at our favourite pub. Topping our list is Boo Radley's on Victoria Street, which exudes Southern American charm and features a revolving list of live gigs. There's something different on every night from live music, to open mic nights and burlesque evenings. Fat Eddie's on Oxford Terrace is another favourite for live music. The second-storey bar is one of many bars on Oxford Terrace and is home to different musicians every night of the week. With plenty of room for grooving, the spacious establishment is the ultimate spot to dance the night away or for some people-watching from the balcony.
Late Night Coffee Date
Christchurch cafes have a tendency to close pretty early, so if you need a place to work or study, the iconic C1 Espresso is your best bet. Located in the old High Street Post Office, the cafe is known for their excellent espresso, constantly busy atmosphere and pneumatic tube sliders. Open until 9pm, they're licensed, so you can also catch up with friends over a beer or wine.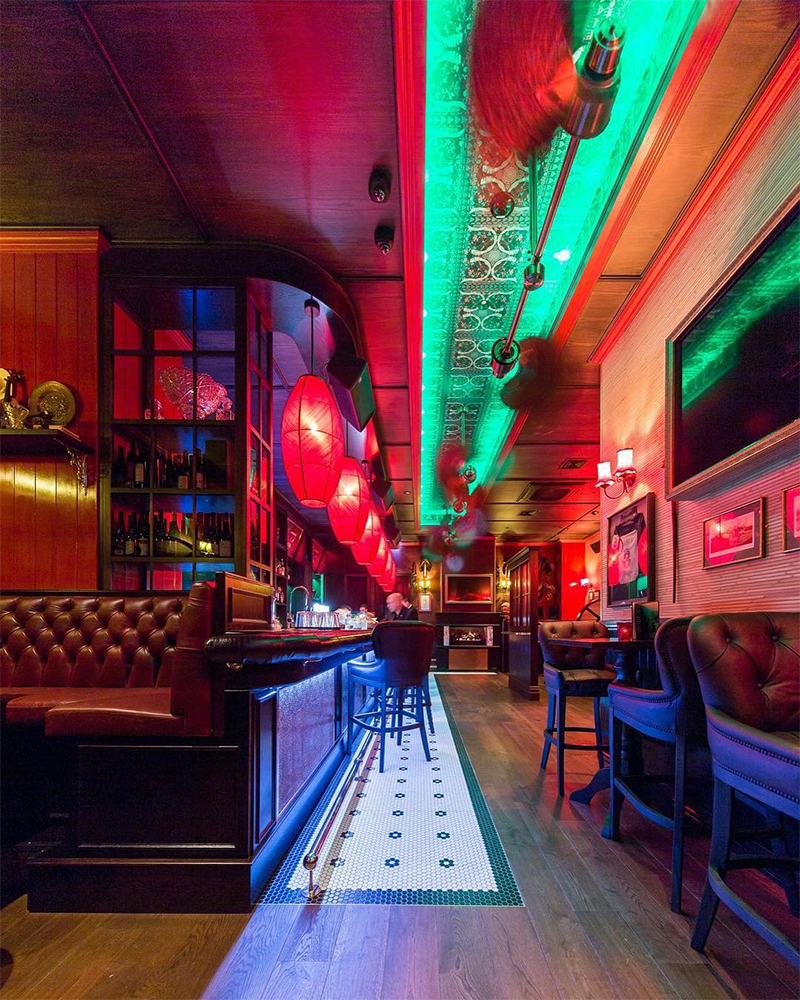 Enjoy The City's Nightlife
From unconventional bars in buses to dimly lit speakeasies and local craft breweries, Christchurch nightlife is anything but dull. On our list of best bars in Christchurch is Smash Palace, and it's undoubtedly one of the best things to do as day turns into night. A favourite after-work haunt, grab a Bodgie or mulled wine and settle in. If you're wanting to dance the night away, we suggest the Bangalore Polo Club, the small sophisticated bar which has triumphantly returned to Christchurch. Filled with leather banquettes, beautiful tiled floors (characteristically covered with peanut shells) and a roaring fire, it's the ultimate spot for an evening tipple. Cleverly disguised behind a laundromat, the Red Light District is a hole-in-the-wall speakeasy tucked away just off Victoria Street. Entry to this secret cocktail lounge is through a working drycleaners, which just adds to the mysterious allure.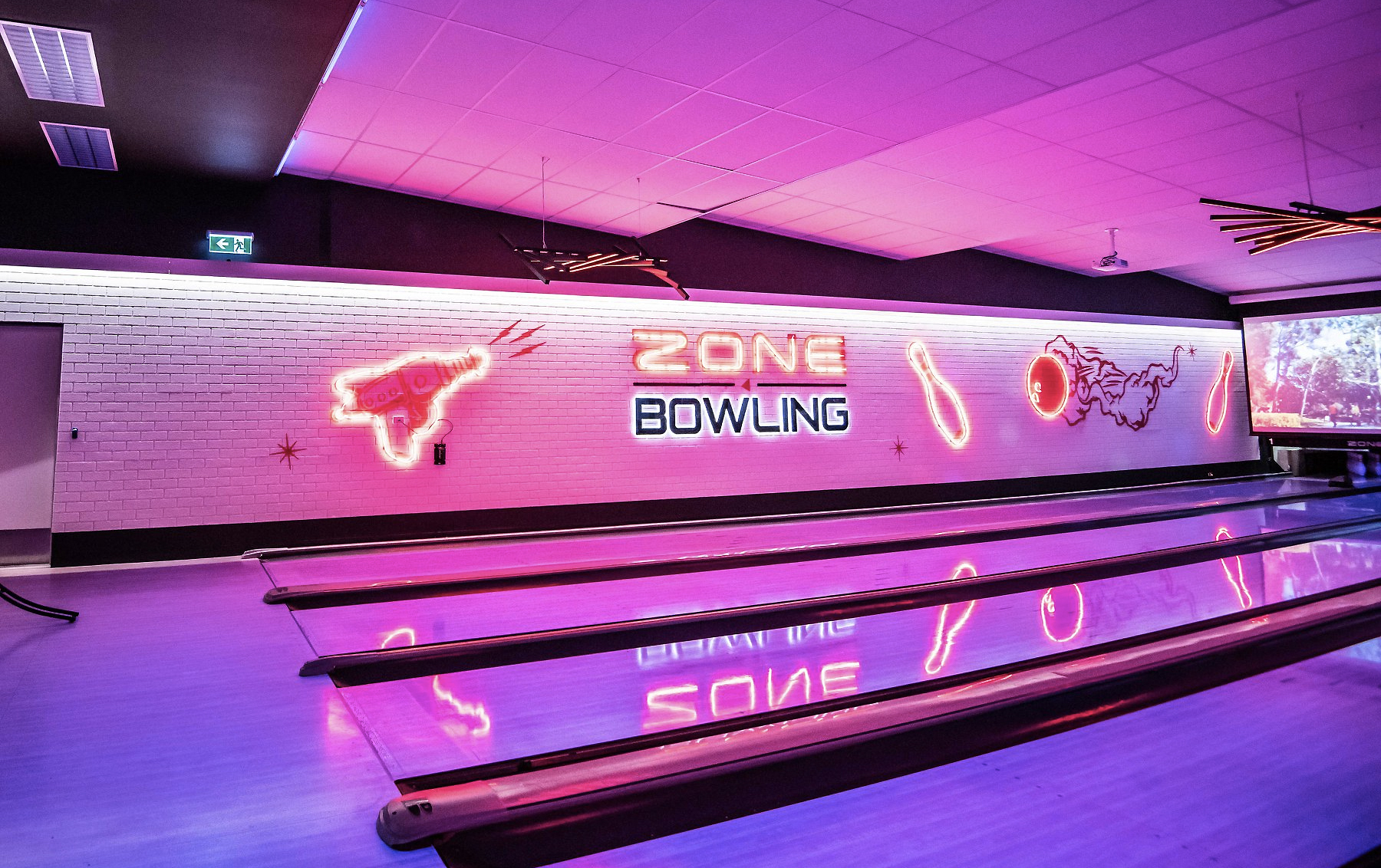 Skittle Some Pins After Dark
If you're tired of the same old BYO on a Friday night, tenpin bowling makes for an entertaining and budget-friendly night out. Make your way to the newly opened Zone Bowling for a few rounds of tenpin bowling, laser tag or arcade games. And if you need to fuel up before, during or after your game, there's a restaurant on the premises offering plenty of food and drink options from burgers to nachos to keep you energised for your next round.

Enjoy A Late Night Meal
New Regent Street is undoubtedly Christchurch's prettiest street, but it's also home to a handful of spectacular restaurants. We suggest booking in at Story, a small, bright restaurant that opened in 2018. The menu consists of delicious entrées like crispy cauliflower with curry mayo and massimo's burrata with coriander relish and flaky roti. Twenty Seven Steps is another dinner favourite, serving hearty, flavoursome meals made from locally-sourced and seasonal ingredients. Their wine list is mostly local and their cocktails are some of the best in the city.
Drink All The Cocktails
When it comes to crafting the perfect drink, Christchurch always delivers. We can barely keep up with all the bars and eateries serving up delightfully boozy drinks. Check out Christchurch's best bars for a list of where you'll find the best cocktails in town.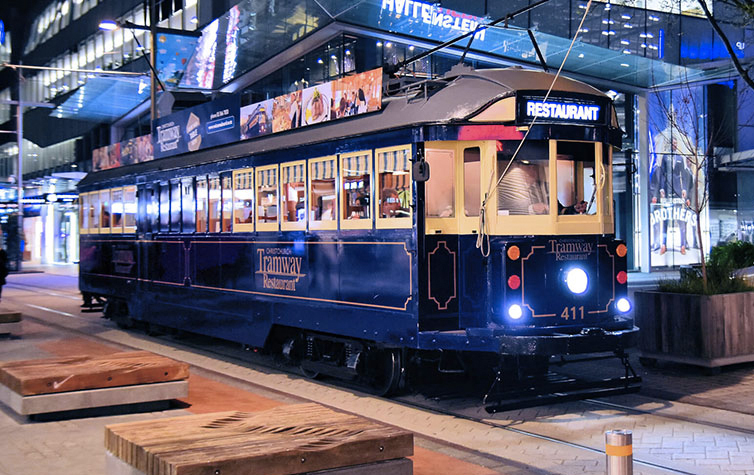 Book A Table At The Tramway Restaurant
If you're a bit over the usual dinner time options, do yourself a favour and book a table at the Tramway Restaurant. The leisurely 2.5-hour ride begins and ends at Cathedral Junction and showcases inner-city Christchurch. The colonial-style tram takes sightseeing to a whole new level and fits up to 36 people (ideal for group outings and special occasions). The seasonal four-course menu features the freshest New Zealand ingredients, meaning both locals and visitors will be impressed. There's also a handful and locally produced wines and beers on offer.
Looking for more foodie inspiration? Here are 50 of the best restaurants in Christchurch.
Image credit: Julian Apse, Zone Bowling, Story, Bangalore Polo Club, Royal Theatre.