They say the best things in life are free, but they forgot to mention it came with short, sharp ad breaks. Lucky for us, it's a small price to pay for our state-owned broadcaster's streaming service, TVNZ on Demand. Home to some of the best nostalgia-inducing sitcoms mixed in with new tantalising dramas, riveting documentaries and jaw-dropping comedies, snip the cord and throw away your antennas. Everybody's doing it.
Killing Eve S3
If you haven't seen seasons one-to-two of Killing Eve, do yourself a favour and binge watch them here before carrying on with your life and this paragraph. Season two ended with Eve and Villanelle at a cross-roads in Rome, with Villanelle eventually shooting Eve and seemingly bringing the title of the show full circle. With Sandra Oh reprising her Emmy-nominated role as Eve Polastri for a third time, it seems like that moment turned out to be a pretty weak cliff-hanger. As Villanelle is a master assassin, it begs the question—what business does she have leaving Eve alive for? Was it out of love, or for something even more sinister… The cat and mouse dance across Europe continues, leaving a deadly trail of new episodes coming each Monday.
Wu-Tang: An American Saga
Hey, person with the WiFi name 'Wu-Tang-Lan', but has never actually listened to them before: here is your chance to earn your stripes. Bobby Diggs, best known as RZA of Wu-Tang Clan is at the helm of this drama series chronicling the true story of the Wu-Tang Clan's rise to fame. During NYC's crack-cocaine epidemic in the early 90s, RZA strives to unite a group of young, black men who are torn between music and crime, eventually becoming the most iconic rap group of all time. Wu-Tang Clan ain't nuttin' ta fuck with, except for in this case, where you can do so here.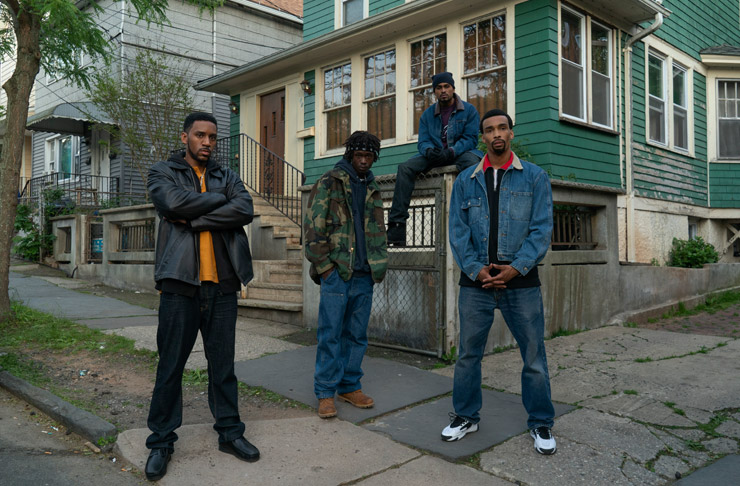 Wu-Tang Clan: Of Mics And Men
It now seems that our state broadcaster is the keeper of Wu-Tang history (see above), so if you're an avid fan or keen to know more, dig deeper in this documentary providing a further look into how they formed the most recognised music movement in the world. Featuring in-depth interviews, archival footage and never-before-seen performances, look back on a quarter century of sonic moments that shook the hip hop world. Relive this iconic piece of history in all its glory here.
Flack
Pour one out for the ones who always give great counsel, yet are the ones who will never follow their own advice. Introducing Flack, Anna Paquin's latest undertaking which sees her swapping cleaning up vampire guts in favour of cleaning up high-level scandals. As Robyn, a publicist for the stars, she is the one called in to bury the blunders of the UK's wealthy and influential. Incredibly qualified when it comes to fixing the lives of her clients, it's her own indiscretions which need managing. Do as we say, and not as we do with the first full season here.
Good Night Kiwi
Ah, Good Night Kiwi. You may have been just a twinkle in your mother's eyes when Good Night Kiwi was a thing, yet for some reason, we all somehow remember the cartoon Kiwi metaphorically tucking us in when TVNZ switched its off broadcast at midnight. What were the kids of the 70s, 80s and 90s doing up that late? Was bedtime invented in the 2000s? Anyway, in beautiful throwback fashion, TVNZ have relaunched the beloved manu to say goodnight to a whole new generation and give all us oldies the warm and fuzzies. Hosted by a different famous Kiwi (of the human variety) each episode, join Urzila Carlson, Stacey Morrison, Oscar Kightley, The Topp Twins and more, as they share their favourite bedtime stories. Pō marie. Watch it here.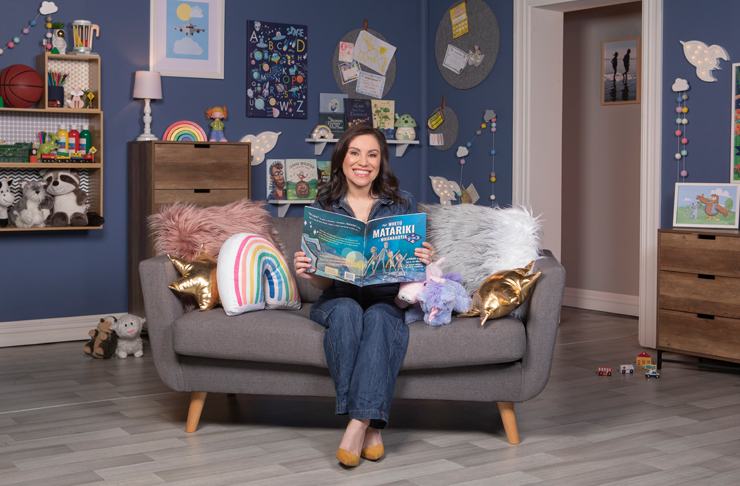 Seinfeld
It's finally here. There has been a Seinfeld sized hole in New Zealand streaming services for a while now, and thanks to TVNZ, it will finally be filled. This is definitely one of those shows that everyone talks about or references, yet many of us have never actually seen. A hit show of the 90s, it was created by Jerry Seinfeld (duh) and Larry David (of Curb Your Enthusiasm fame) and also helped to further thrust Julia Louis-Dreyfus into the spotlight. Join Jerry, George, Elaine and Cosmo as they deal with the ridiculousness that is everyday life in New York City. Laugh along with all nine seasons here.
Friends
The one with the episodes you've seen about 12 times already. One more go couldn't hurt. With recent rumours of a reunion in the works, it seems this so-called "reunion" was confirmed as just that: a get together of the cast as they reminisce on their time on the show, 15 years since it went off the air. We thought we'd be getting the next chapter of our favourite on-screen mates, but when Ross said they were on a break, he didn't realise there was no coming back. We're still holding out hope for a reboot, so why not let this be a trip down memory lane as you stop by the gang at Central Perk. Phoebe is performing 'Smelly Cat'. Life is good. Catch all 10 seasons here.
Hamish & Andy's Perfect Holiday
When it comes to planning a trip, there's always one person doing the heavy lifting and another who makes it their job to, well, show up and get on the plane. This time around, the two funniest guys in all of Australia, Hamish and Andy, are splitting the holiday duties down the middle and planning half of the trip each. With great power comes great responsibility, as they'll pick out activities they think will be perfect for one another. Here's to embracing the unknown, as you laugh your way through to wherever it is they end up. The journey starts here.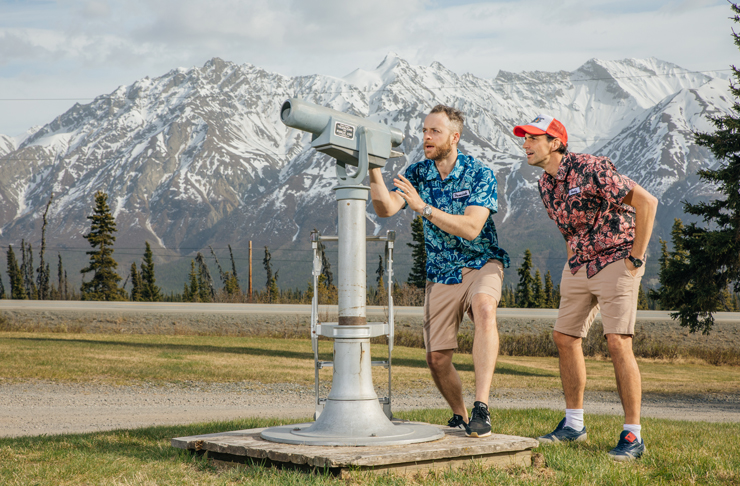 Community
After clawing our way through 13 years of school, for some ridiculous reason, many of us willingly choose to seek higher education. And so begins more years of clawing until it's finally all over. Until it isn't. When scheming lawyer Jeff's degree is challenged as a fake, it's square one all over again as he's forced to head back to school. We can think of nothing worse. With a hilarious rag-tag crew of students at his side (Childish Gambino seems like a good person to have on your team), he realises he'll need all the help he can get, because when it comes to community college, survival is never guaranteed. Get educated with all six seasons here.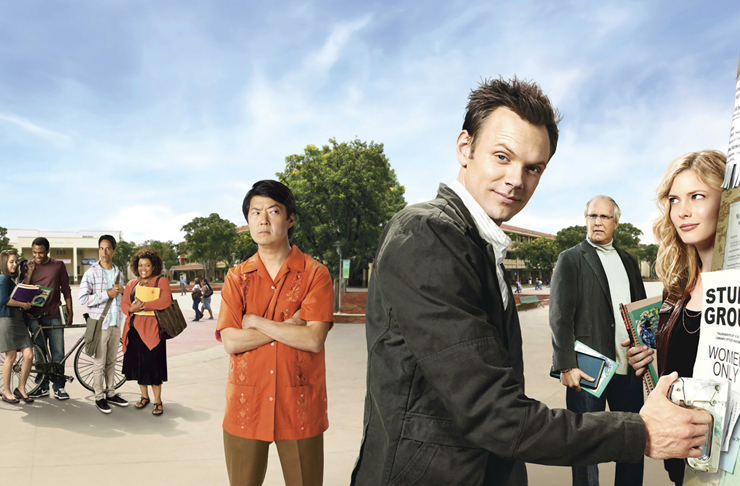 Ramy
Times, they're'a changin'. When your family comes from a more traditional world, how do you navigate life in a world that's telling you to be anything but traditional? You can't 'okay boomer' your way out of this one. Ramy is a Muslim-American and just like every other millennial, the planet is dying, but the world is still yours for the taking. Steering his way through the ups and downs of being 20-something; love, career and identity must be carefully balanced against the needs of his faith, culture and family. Sometimes you've got to do the wrong thing, to do the right thing. Make the choice for yourself here.
My Mad Fat Diary
Dear diary. Growing up in the 90s was a lot different than it is today. For one thing, people didn't have computers or cellphones to hide behind, so instead, they just said nasty things straight to your face. 16 years old and obsessed with music, Rae was not so obsessed with her stay in the psychiatric ward. Desperate to be like everyone else, is being another sardine in the tin all it's really cracked up to be? This is Rae's brutally honest account of trying to get her life back together as she uses humour in her diary as a way to detail friends, depression, lust and the struggle of being a teenager. Binge all three seasons here.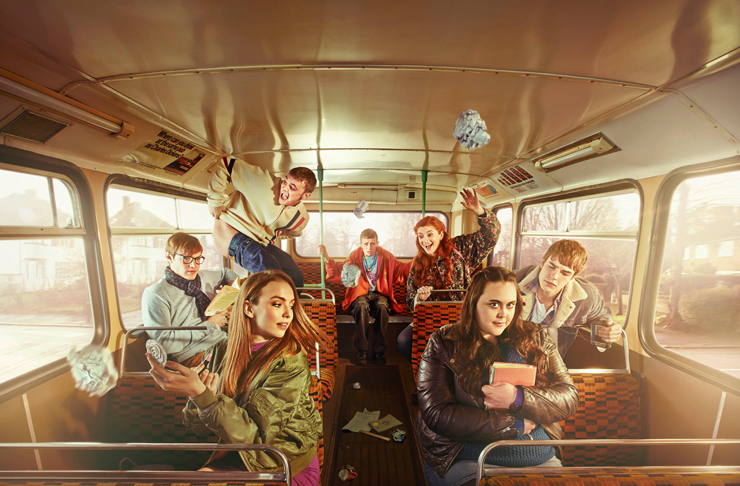 McLeod's Daughters
When there are as many scandals as there are horses, the crowds come out in droves. A cornerstone show of the early 2000s, half-sisters Tess and Claire are polar opposites, brought back together to their fathers cattle farm after his death. With the farm having seen better days, the sisters have to put their differences aside to land on common ground as they ride some horses, love some men and save their farm. Strap on those riding boots and giddy on up to Drover's Run with every episode available here. Yee haw!
The Secret Life of 4 Year Olds Australia
Prepare to melt your cold, dead heart as you're taken behind the scenes of what a four year old gets up to when the adults aren't looking. Life on the playground isn't all sand pits and monkey bars: you'll be quite surprised to see how much of a four year old's world mimics our boring, grown up one. There are high-pressure stakes, politics, friendship drama and power-struggles as these tiny, drunk humans give us a glimpse of their adorable, day to day lives. Click here to activate 'awww' mode.
ER
When it comes to medical dramas, these are the things we know to be true: all storylines are 100% realistic and every healthcare professional is as hot as they are scandalous. Following the lives of the medical staff at County General Hospital in Chicago, a whooping 15 seasons launched a thousand careers, including the award-winning star of The Good Wife, Julianna Margulies, and some guy married to Human Rights lawyer, Amal Clooney. Check out every episode ever here.
The Nanny
This was one of the shows you'd have watched on either side of Y2K on one of those giant TVs with the huge backs. A show you'd probably recall hearing rather than seeing, she's wrapped in leopard print and armed to the teeth with a laugh which stop could traffic. Hilarity ensues when cosmetic sales-woman, Fran Fine, becomes The Nanny of Mr. Sheffield's three rich, snobby and loveable children. It's a hoot, and you can catch every episode here.
Got through everything TVNZ has to offer? Check out Lightbox and Neon here.
Image credit: TVNZ