As New Zealanders, we know better than anyone that we live in an absolutely stunning country. Our closed borders have given us the opportunity to look at our own backyard with fresh eyes and some of us have already been using the time we would normally spend travelling the world by exploring the length and breadth of New Zealand (and hope to soon again!).
Though we know and love the well-trodden paths, the country is packed with regions we may not have thought to visit, so who better to ask than those who have travelled all over our fair land.
We sought the help of some of our favourite travel bloggers to clue us in on the places that don't get the love they deserve and boy, did they deliver.
Read on for the most underrated places in New Zealand, according to these 10 top travel bloggers.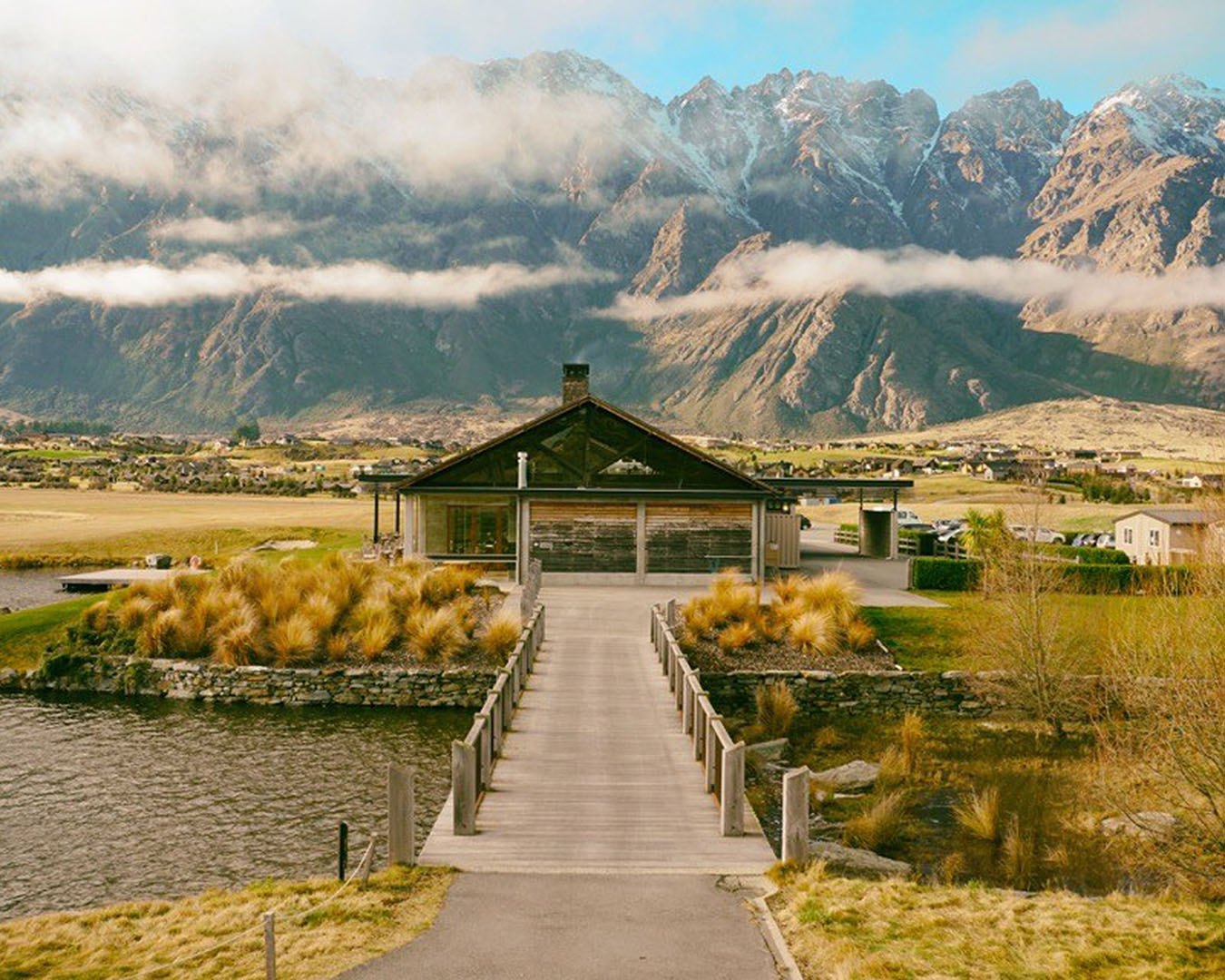 I'd find it hard to pin down to one so first up I'd have to say Kelvin Heights in Queenstown—I'd have to say QT at some point!—because of its epically quiet coves and beaches in summer and winter and its proximity to Jack's Point for lunch, brunch, wine and coffee.
Next, I'd say Ōamaru which is a total gem for shopping, sightseeing, photography, eating, drinking, hiking and biking. Its quirkiness is 10/10 too which is a must for me. And some of the most beautiful places to stay right on the beach aka Kakanui. I completely could live there within a heartbeat.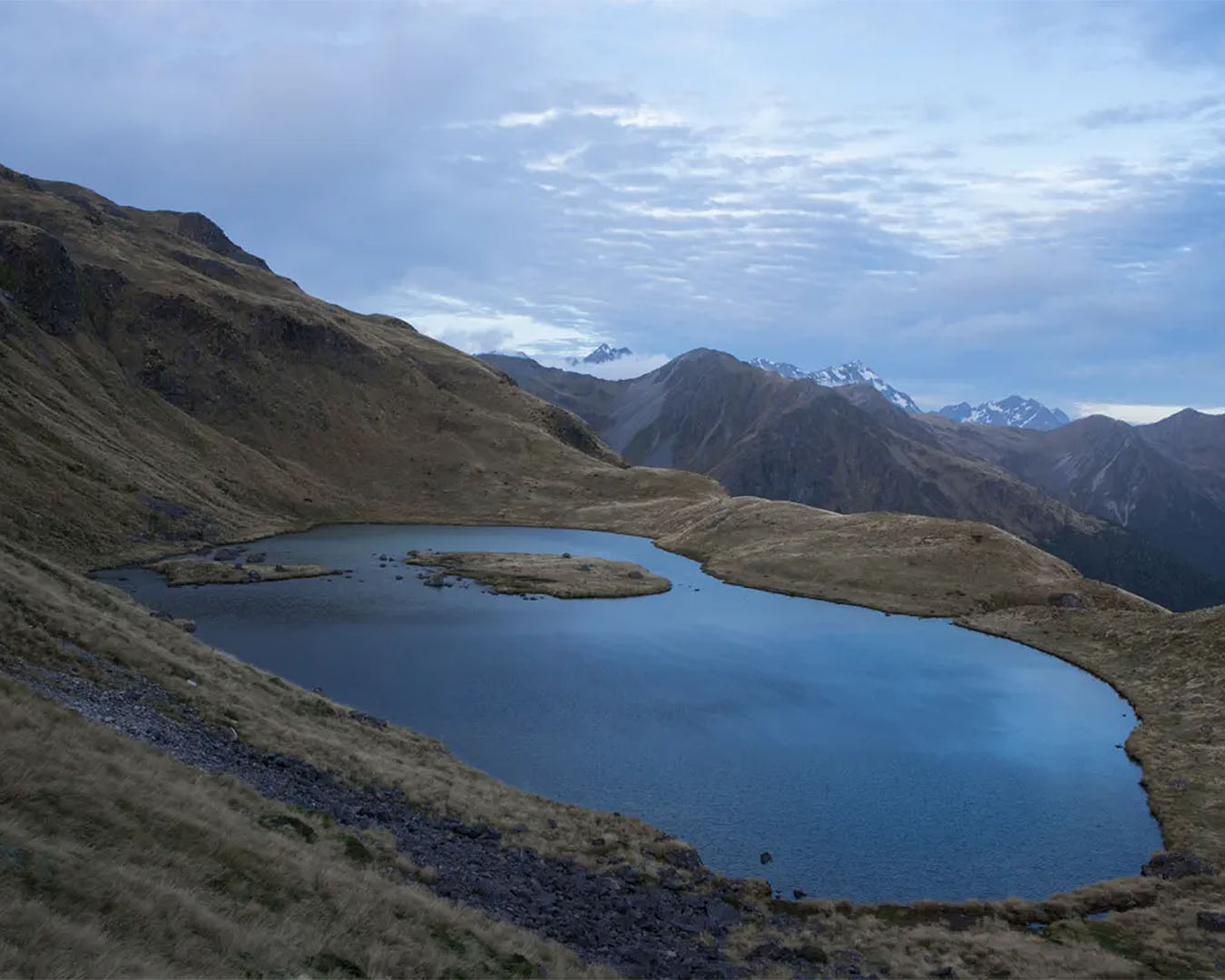 My most underrated region in Aotearoa would definitely have to be Hakatere Conservation Area in Canterbury. I grew up in Christchurch and recently moved up to Auckland this year. I spent a lot of my time at University and end of high school exploring the area and the mountains around there. Something so remote and special about that place that gets glossed over as it's never really on any of the main tourist routes. Possibly that also makes it more special too. The most underrated hike/location if I could drop a pin in New Zealand (that I have been to) would probably have to be this tarn in Lewis Pass on a post called Zampa Tops. That was pretty epic.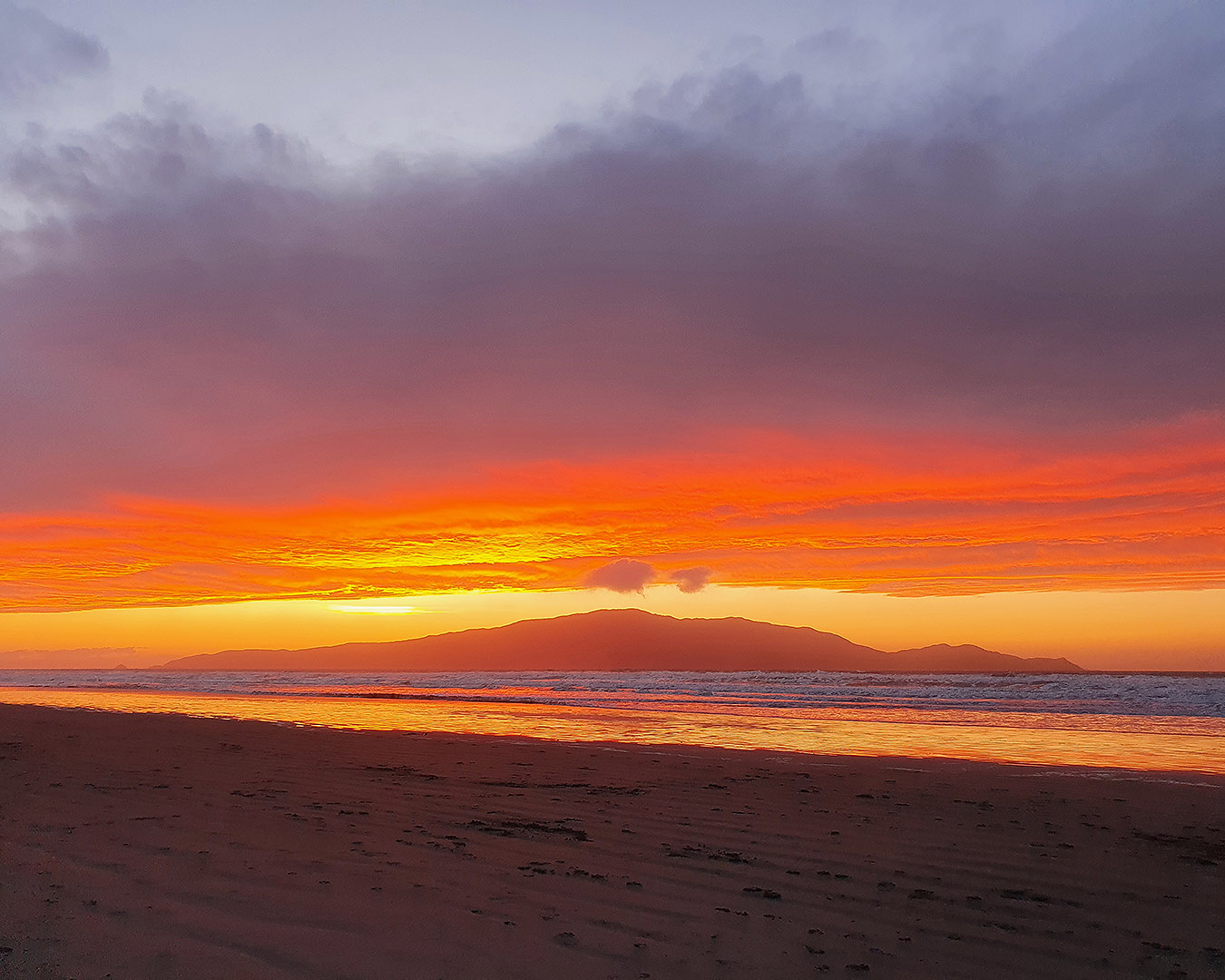 Less than an hour away from Wellington is the cool little town, Waikanae, which makes for a great visit. Why? The pies at Olde Beach Bakery are incredible. Seriously. But that's not exactly enough of a reason to visit a town is it (Fairlie might say otherwise). So head to Hemi Matenga Scenic Reserve where you can hike for incredible views over the Kapiti Coast and the Tasman Sea.
You'll see Kapiti Island too, that's a predator-free island worth a visit to see some awesome
birds (trips depart from Paraparaumu Beach). And there's more wildlife to check out at Nga Manu Sanctuary... or you can grab a beer instead at Salt and Wood Collective. As the day comes to a close it's time to make your way towards the beach where the sunsets are up there with the best. And you can finish off an awesome day in Waikanae at one of the restaurants on Tutere Street.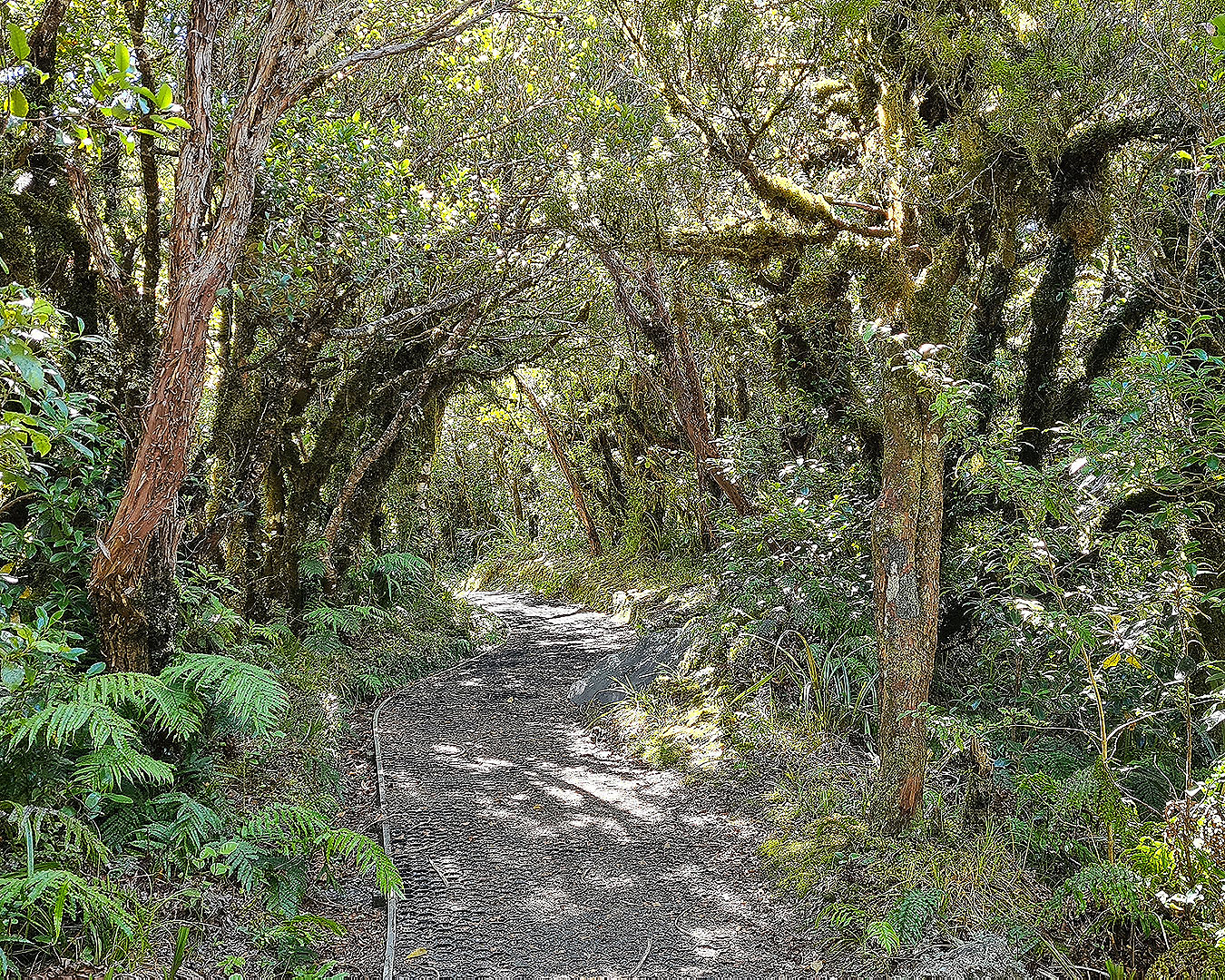 We absolutely loved the Taranaki Region. New Plymouth is such a vibrant city with lots of little places with amazing food. Driving along the Surf Highway (which isn't actually that close to the water) and exploring the little towns there is an absolute highlight, including visiting a guy who did most of the leatherwork for the Lord Of The Rings movies. Rounding the roadie off with a night at Dawson Falls Lodge. The most interesting lodge in the most amazing Goblin Forrest (above). The whole round trip can be done in about a week.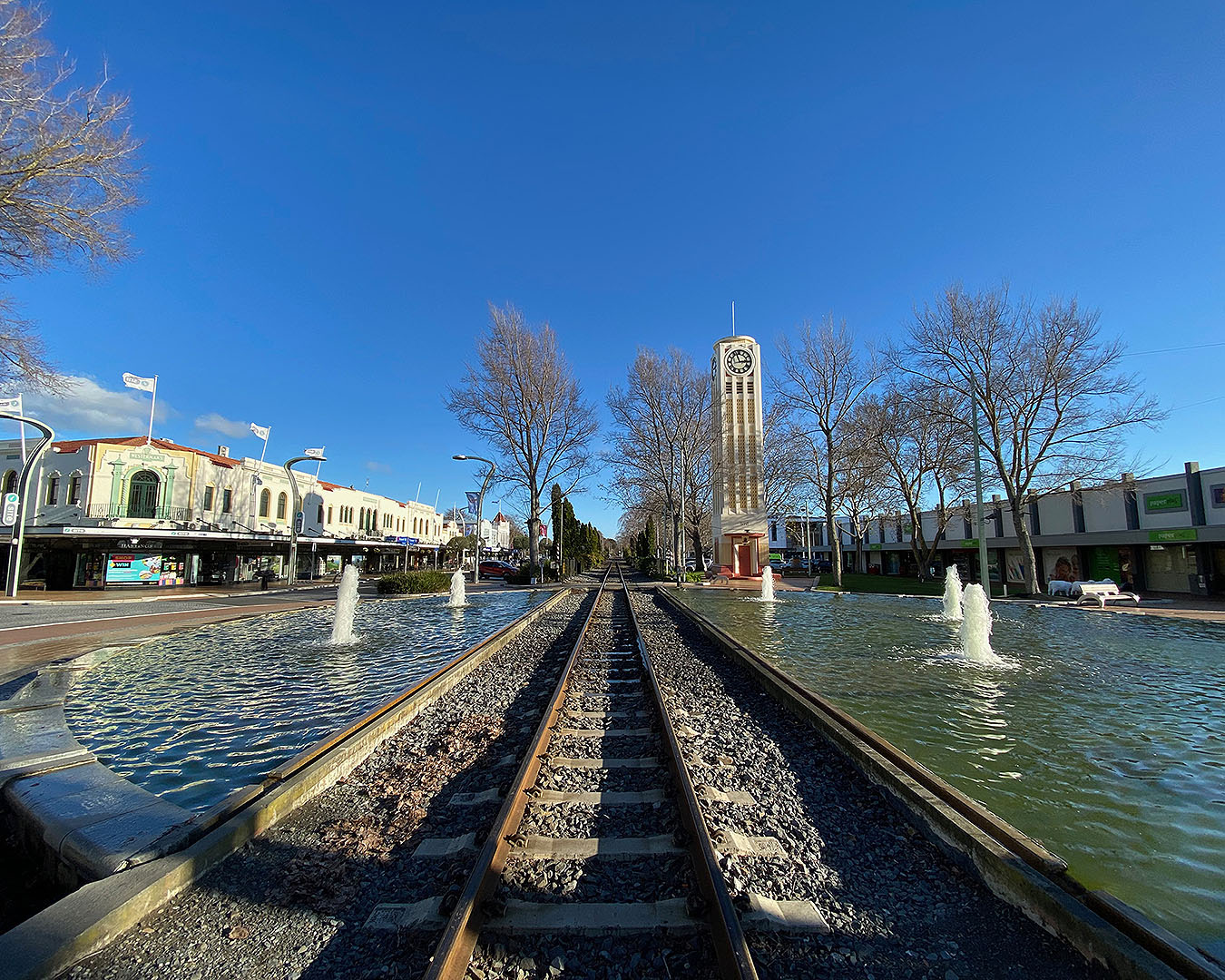 My pick for the most underrated city in New Zealand would have to be my home town,
Hastings. She has always been the underappreciated little sister quietly trying her best, under the
mighty shadows of the more sophisticated Havelock North and Napier. But after years of closed down businesses, Hastings has grown into a pretty funky adolescent. And while her big sisters are off wining and dining and enjoying themselves with tourists who come from near and far, Hastings has a newfound following of millennial locals who have rolled their sleeves up and started transforming the East 200 block—now precinct—with shops, restaurants and brew bars.
This part of town encompasses about four square blocks anchored diagonally by the iconic Hastings Municipal Theatre, now Hastings Opera House (which has reopened after years of earthquake-proof renovations) and the old Herald-Tribune Building. Everyone knows Napier was destroyed in the 1931 earthquake (it's part of our oral history as Hawke's Bay kids), but Hastings also lost several limbs in the chaotic rattling, meaning this part of town was also largely rebuilt in the Art Deco era of the 1930s.
A loving restoration of the heart of Hastings in recent years includes Art Deco style street lamps, cobbled footpaths, the seminal town clock and the water feature that encircles the train tracks (above). But back in East 200, the historic shell of the former Hawke's Bay Herald-Tribune building on the corner of Queen Street and Karamu Road is transforming into the Tribune Precinct, a hub of dining and entertaining, as we speak. The first tenant is Brave Brewing Co, founded by local couple Matt and Gemma Smith who brew their own beer on-site, they serve great pub grub and it's so busy you'll need to get here early to bag a high table.
Another restaurant you'll need to book is Sazio. Only open Wednesday to Saturday, this Italian restaurant has always been too full to get a seat whenever I've been in town. In other articles about Hastings, you'll find writers covering wineries and accommodation from her two bigger sisters like Craggy Range, Blackbarn and the Mission. But Hastings has the Bridge Pa Triangle which is another little known but tremendously popular region for wine tasting and eating out.
You'll know the names, you might just not have been able to pick the face: Te Awa (now Villa Maria), Trinity Hill, Sileni, Abbey Winery, Pask Winery, Unison, Ash Ridge, and the Gimblett Gravels region. Hastings is certainly worth another look, just don't come on a Monday though, she still needs an early night once a week.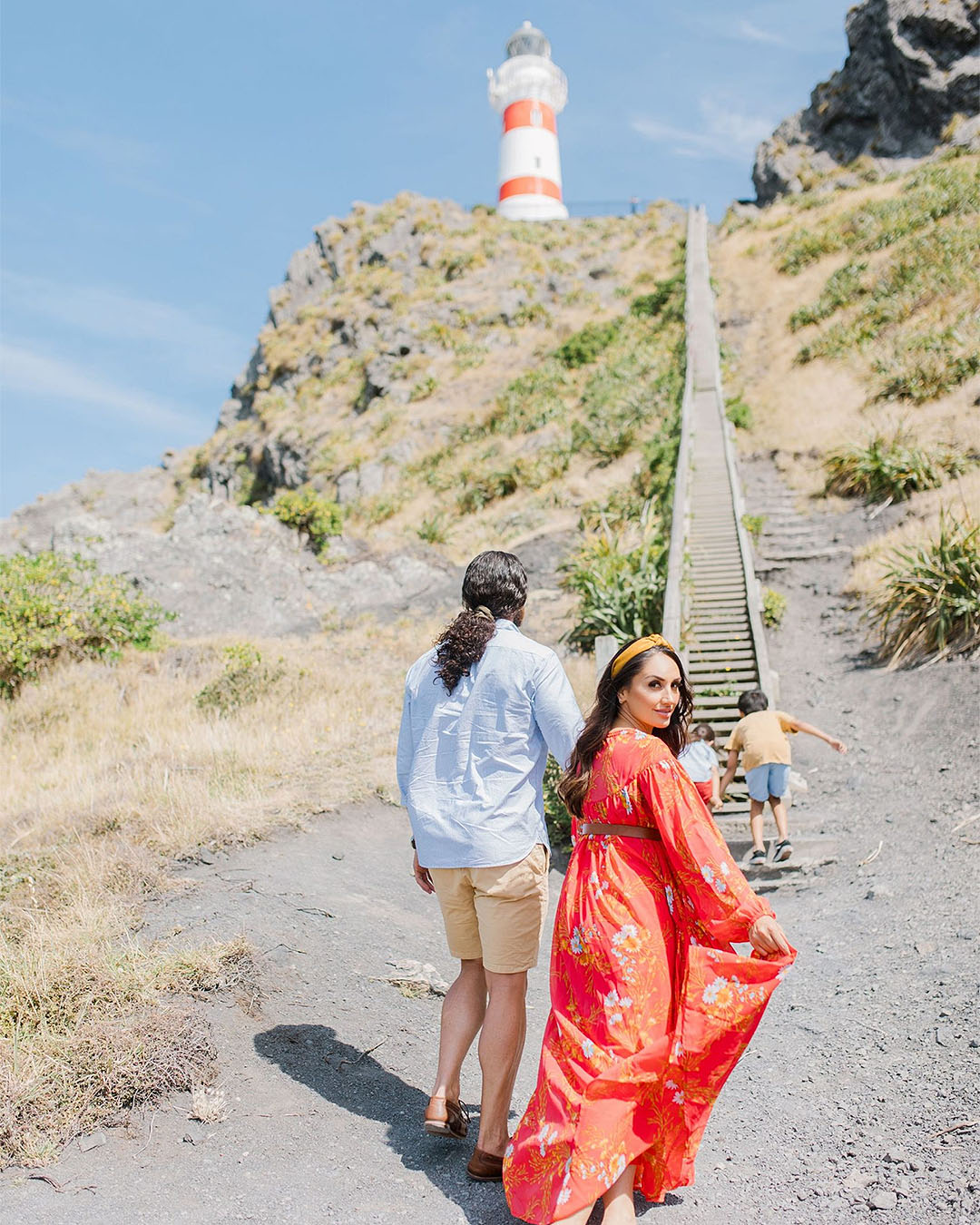 Castlepoint is my personal favourite but the most underrated Wairarapa spot is Cape Palliser.
Cape Palliser is our flex on the region when we host our visiting whānau and friends. Guaranteed ooooh and ahhhh moments with the cutest (and largest) seal colony in the country, stunning scenic walks like the Putangirua Pinnacles that featured in Lord Of The Rings, and one of the most beautiful lighthouses in Aotearoa. One day here can feel like a lifetime of unforgettable adventures. Image by Jenny Pochtarenko.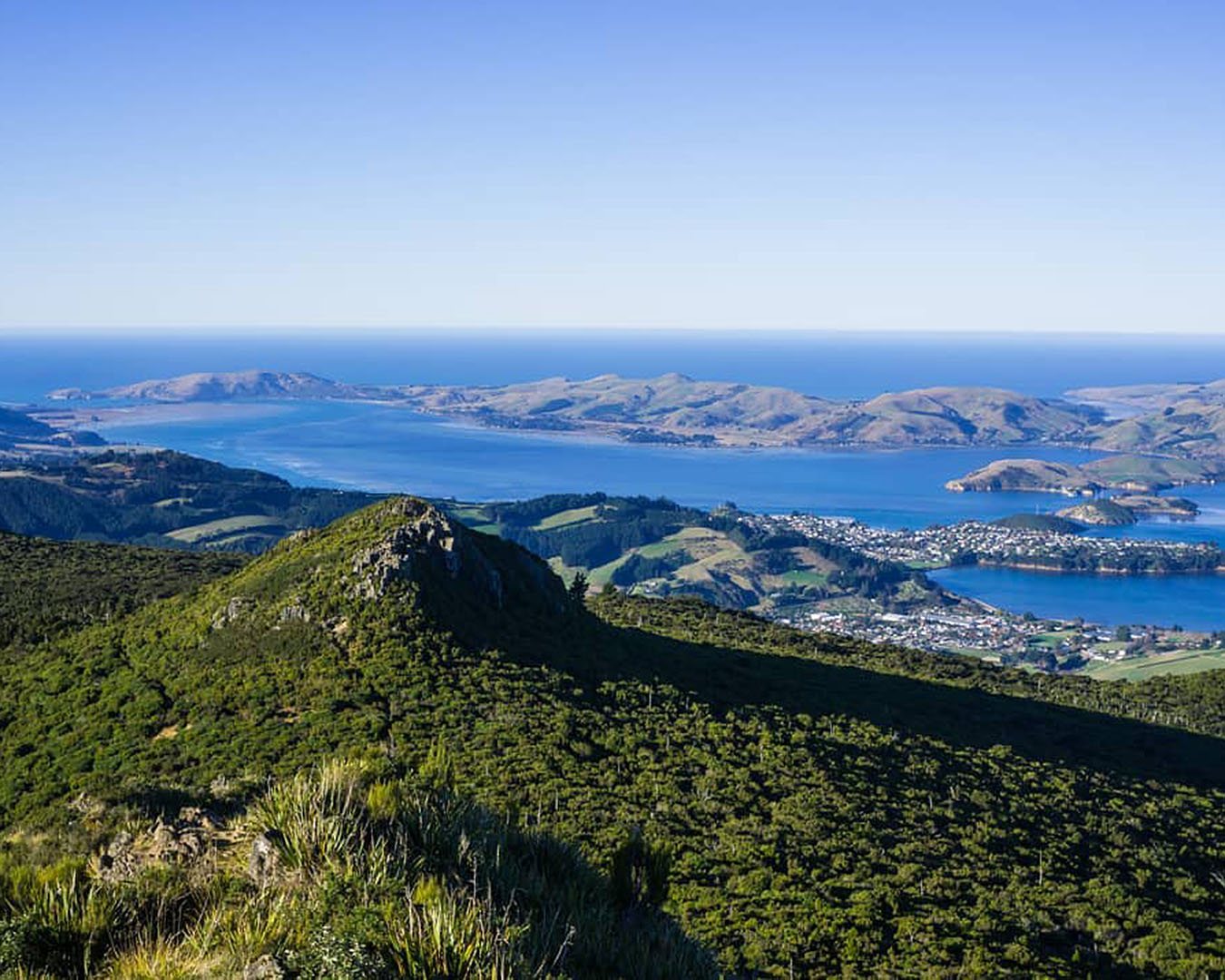 My underrated place in New Zealand would have to be Dunedin. There are so many cool walks, viewpoints, beaches and lots of other stuff, and it's close to Oamaru / the Catlins for day trips. This is Mount Cargill in Dunedin and I reckon this is the best "city" viewpoint in New Zealand.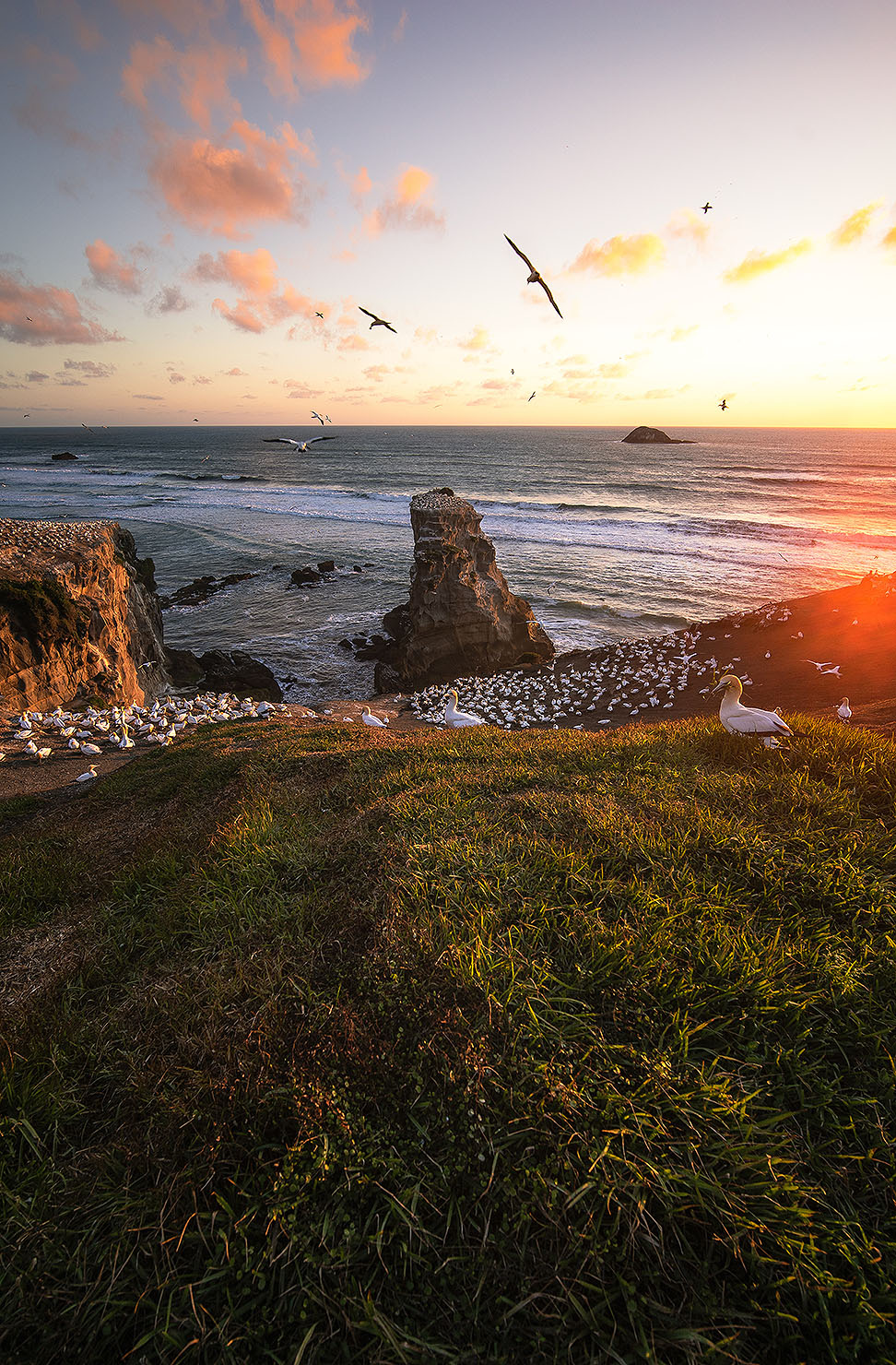 With so much overwhelming beauty in New Zealand, it's easy to overlook the city that most tourists fly into but the City of Sails offers a lot to travellers.
Though there are many hidden gems in Auckland, our favourite spot to take guests whilst visiting is out west - specifically the region's wild, rugged, black sand beaches. Choose from Muriwai (with its massive gannet colony), Piha (and its world-class surfing and memorable hiking) or escape to Anawhata (where you'll likely have the beach to yourself). Or head along to one of the other fabulous beaches in the area - it really is impossible to pick a bad one!
Whilst out West, we recommend swinging by Kumeū for a freshly baked pie and stopping at a local orchard where you can enjoy a fresh fruit ice cream. During the summer months, it's also possible to pick fresh strawberries in the area.
Whether it's a beautiful summer's day or a wild and stormy evening, Auckland's West Coast beaches are without a doubt, amongst the most underrated spots in Aotearoa!
Did you know? All but one beach on Auckland's West Coast have volcanic black sand and crashing surf. If you're looking for a calm bay with golden sand, head to Cornwallis Beach.
An hour's drive north of Dunedin on State Highway 1 is Moeraki, a small fishing town which is for me, the most underrated place in New Zealand. You can visit Moeraki on a day-trip from Dunedin or on a
South Island road trip
and make your first stop Koekoehe Beach, the location of the famous and mysterious Moeraki Boulders (pictured above), five minutes from the town of Moeraki.
Fleur's Place
is an absolute must for lunch in Moeraki—a cosy restaurant on an old boat ramp with generous seafood meals and friendly service. Then drive the 4km of narrow gravel road out to Katiki Point to see the (still functional) Katiki Point Lighthouse, Te Raka a Hineatea Pa site, hoiho (yellow-eyed penguins), kororā (little penguin) and a colony of fur seals.
For me, the most underrated place in Aotearoa in the winter would have to be the Mackenzie basin. You've got three ski fields all within driving distance of each other—Mount Dobson, Roundhill Ski Area and Ōhau Snow Fields—with slopes for everyone from beginners to advanced. Base yourself in Tekapo or Fairlie or even at the bottom of the mountain at Lake Ōhau Lodge.
I spent a week skiing the Mackenzie region this winter and a highlight was Mount Dobson. It's an incredibly friendly spot with a small club feel but what I absolutely loved was how the car park was full of people having BBQs off the back deck of their trucks. At the end of a day on the mountain, there's nothing better than a soak at Tekapo Springs or stopping off at the Silver Stream pub in Kimbell for some of their hot buttered rum.
Discover your own little slice of paradise with a stay at one of these next-level beach houses around NZ.
Image credit: Mackenzie Basin by @BareKiwi, Jack's Point by QueenstownLife, Zampa Tops by Nathan James, Waikanae sunset by Jub, Goblin forest by Alexandra Diethelm, Hastings by Megan Singleton, Cape Palliser by Jenny Pochtarenko, Mount Cargill by Jon Algie, Gannet Colony by Thomas Necklen, Moeraki Boulders by Sarah Kennerley, Mackenzie Basin by @BareKiwi.