OCKHEE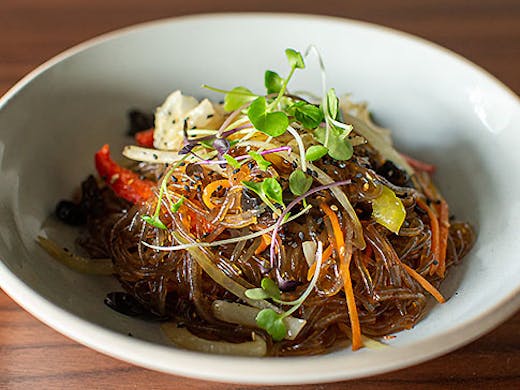 The Verdict
Ready to sip, slurp and chopstick-stab your way through some seriously good Korean? OCKHEE have your back, with a slew of exciting and carefully curated dishes to feed your Seoul, and your stomach. Whether it's one of their popular jeon gol hot pots (still bubbling when they arrive at the table), a plate of their pretty seaweed noodles, or their build-it-yourself bo ssam, there's certainly no shortage of tasty fare to satisfy those Korean cravings.
You'll find this fun new spot on Ponsonby Road, not far from Franklin Road—just look for the lady in red who graces the front window. Her name is OCKHEE, a famous Korean singer, and it is her after whom the restaurant is named.
For the full write up, click here.
Image credit: Wono Kim
---
You May Also Like
Bars & Pubs
Few things in life bring us more joy than cosying up with a glass of wine, and one of…