When it comes to restaurants, us Aucklanders really are spoilt for choice. Whether you have a taste for the finer things in life and can't go past a degustation, or you're simply on the hunt for some good ol' fashioned comfort food—we're sure you'll agree that this wonderful city of ours caters to it all.
So grab your appetite—trust us, you're gonna need it!—and prepare to eat your way through our list of Auckland's 50 best restaurants which are in no particular order.
1. Atelier | This classy French bistro brings its A-game to Karangahape Road with inventive tapas. Don't miss their Mille-Feuille dessert has already reached legendary status.
2. OCKHEE | With authentic Korean fare and hot pots to die for, this Ponsonby road spot is always buzzing, and for good reason.
3. Pici | Three little words, one life-changing dish—we're talking about their cacio e pepe, aka Auckland's tastiest plate of pasta.
4. Madame George | We'll take the arroz con mariscos (Peruvian seafood rice) with a frozen pisco sour for afters.
5. Ghost Street | It's spicy, it's subterranean... and you even get a free fortune cookie on the way out.
6. The Fed | Home of the three p's: pastrami, poutine, and pumpkin pie. P.S. For the best seats in the house, head outside and grab a table beneath the twinkling lights of Federal Street.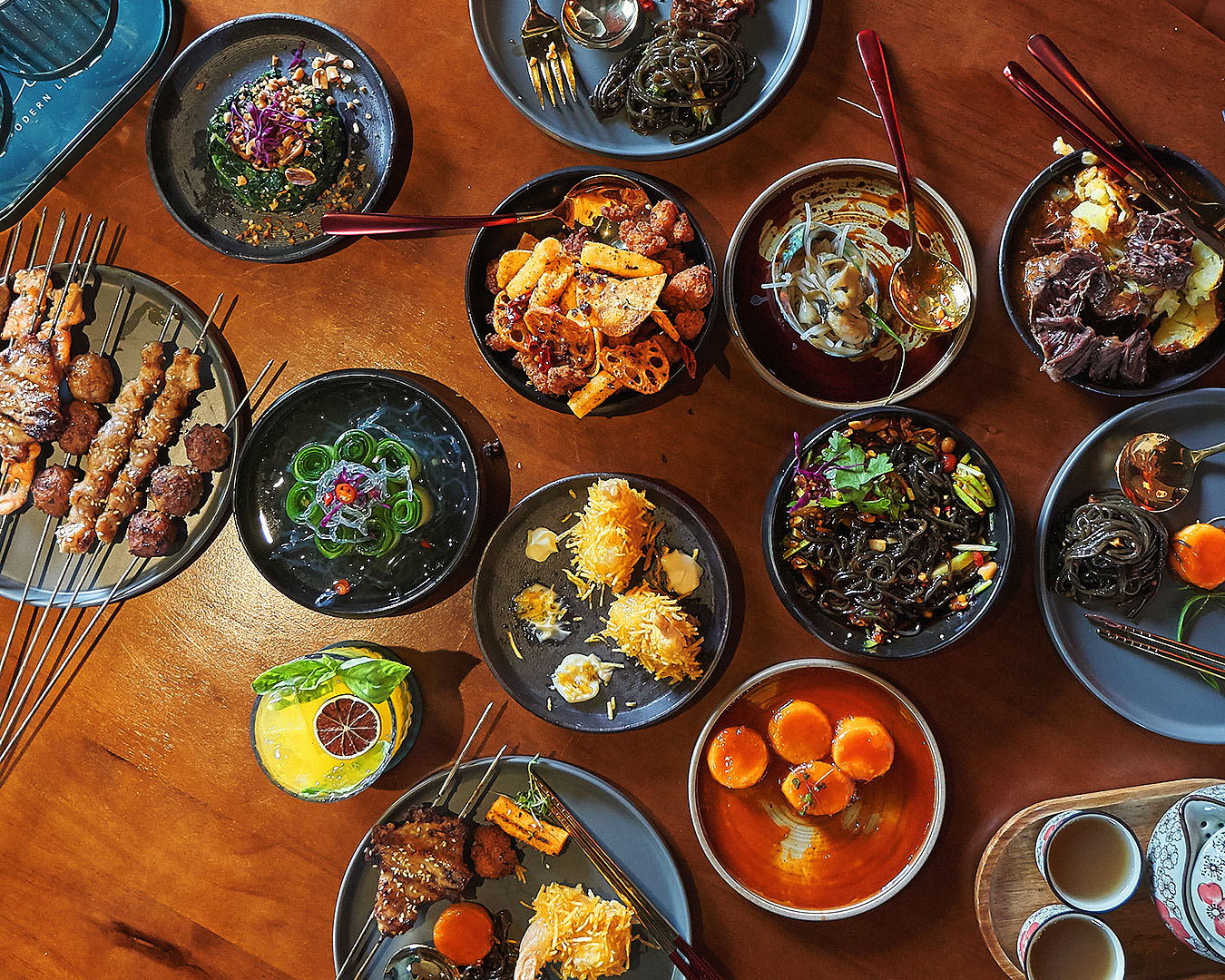 7. Lucky 8 | Where the Asian-inspired tapas and next-level cocktails on tap are just $8, good times are guaranteed at this Ponsonby Road spot.
8. Homeland | Peter Gordon's gift to Auckland, this one's a legit triple threat (it's a restaurant, cooking school AND a retail space).
9. Ada | Nestled inside a former nunnery, this spot has plenty of character and is also blessed with incredible pasta.
10. Gemmayze Street | Get schooled in real deal Lebanese food, washed down with legit Lebanese wine.
11. Va Bene | A little bit French, a little bit Italian—and a whole lotta delicious. The perfect spot to wine, dine and relive that European holiday.
12. Gochu | The pork buns with beurre blanc sauce will change your life, period.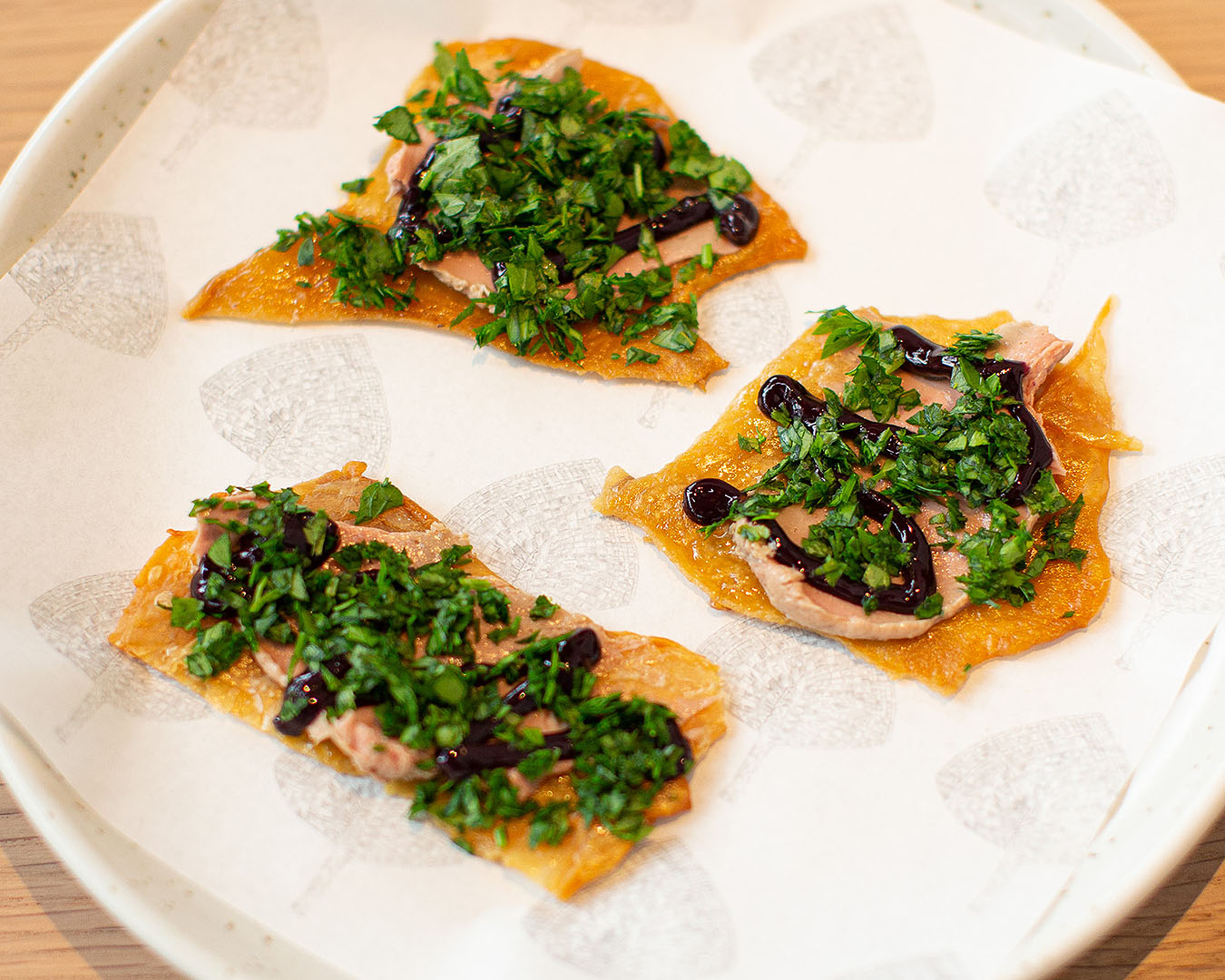 13. Mr Morris | Renowned chef Michael Meredith's exceptional restaurant slings modern Pacific and NZ flavours in the heart of Britomart. Pro tip: the kitchen counter is the best seat in the house.
14. Bar Céleste | Good times, good vibes... and shucked oysters at 2am, if you please.
15. Ahi | Innovative, delicious locally sourced NZ cuisine from Ben Bayly served up in an exquisite dining room with on-point service.
16. Café Hanoi | Still dishing up epic Vietnamese after more than a decade, including some of the best pho this side of—well—Hanoi.
17. Bali Nights | A slice of Indonesian paradise in the heart of Ponsonby. P.S. We ain't vegan, but their tofu and tempeh skewers could be just the thing to convert us.
18. Onslow | The latest venture from celeb chef, Josh Emett doesn't disappoint. Get the party started with their fried bread and crayfish eclairs.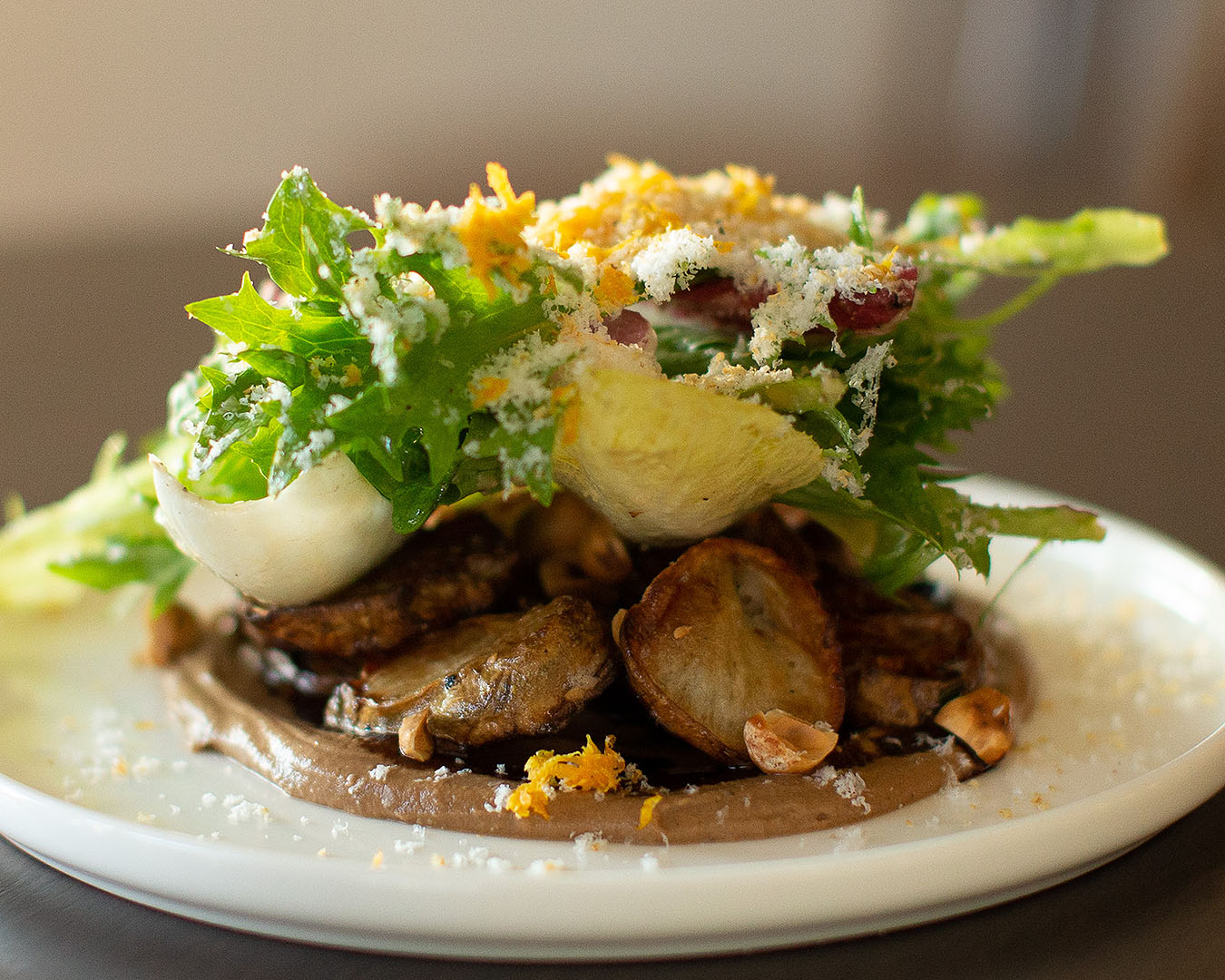 19. Beau Wine Bar | Where elegant wine is served with banging eats on the side. Already a classic.
20. Cocoro | Their name may mean 'heart and soul' in Japanese, but it's our stomachs that are the real winners (sushi and saké, here we come!).
21. Daphnes Taverna | We're still not quite sure who Daphne is, but we sure love her taverna—home to gorgeous Greek-style eats.
22. Onemata | Kiwi kai combined with stunning waterfront views—this one's a real class act.
23. Candela | There are so many reasons to love this one. Spanish wine. Grilled octopus. Basque cheesecake.
24. Jervois Steak House | The steak house to rule them all, with some epic sides to boot (we could eat their candied kumara on the daily).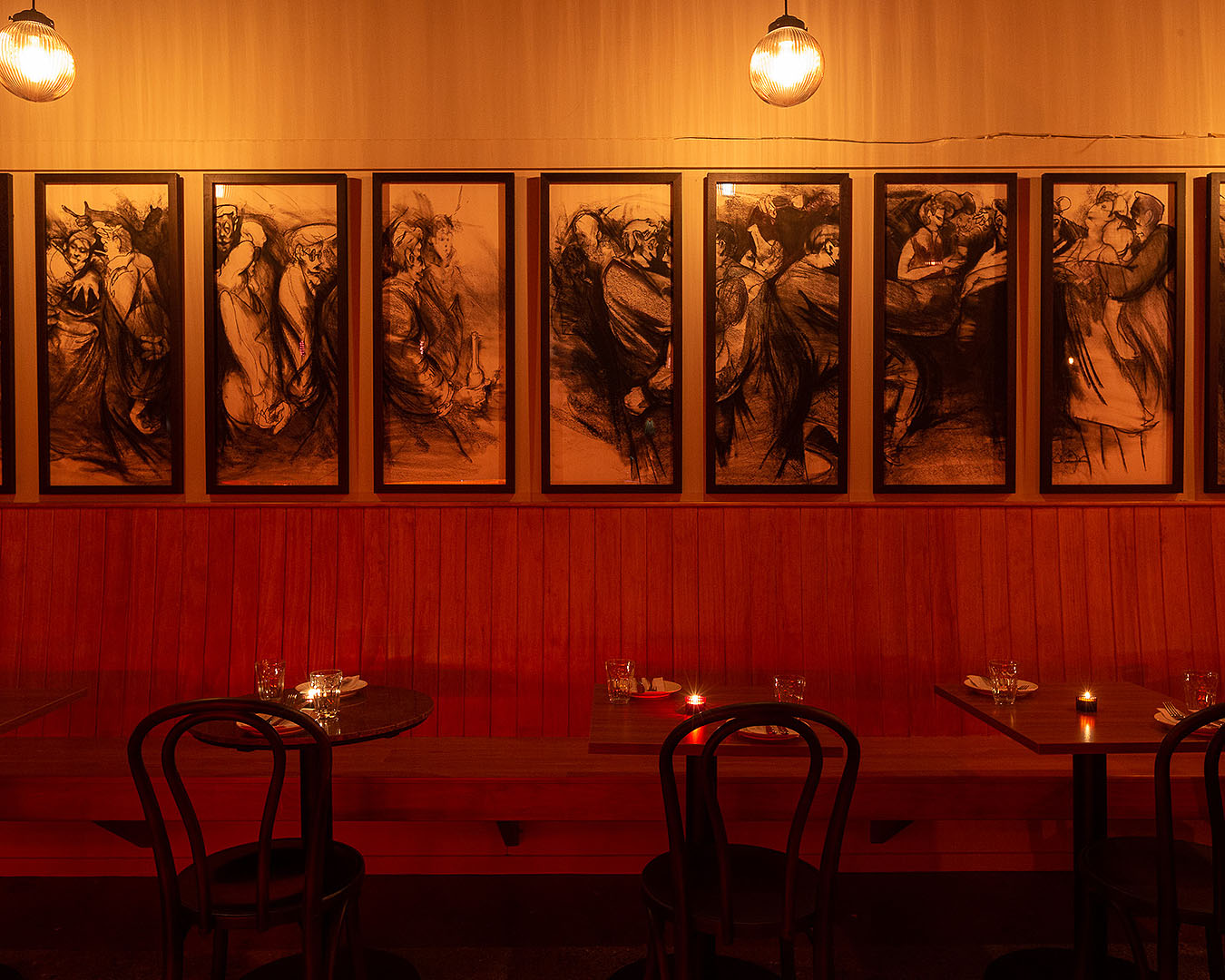 25. Bar Magda | Make no mistake, this one is just as much bistro as it is a bar, with exciting and inventive Filipino plates aplenty. And did we mention it's underground?
26. The Oyster Inn | You've never had fish 'n' chips like this. And if you really want to go to town on the menu... they even offer accommodation.
27. El Sizzling Chorizo | Forget what you know about barbeque and let this authentic Argentinian spot show you how it's really done.
28. V.T. Station | For game-changing Indian, and the only place we know of to serve a cocktail in a bong (and yes, that includes smoke).
29. Elmo's | For pizza, pasta and seriously good burrata. Plus, we're pretty sure this is still the only spot in Auckland to get a cocktail served inside a President's head tiki.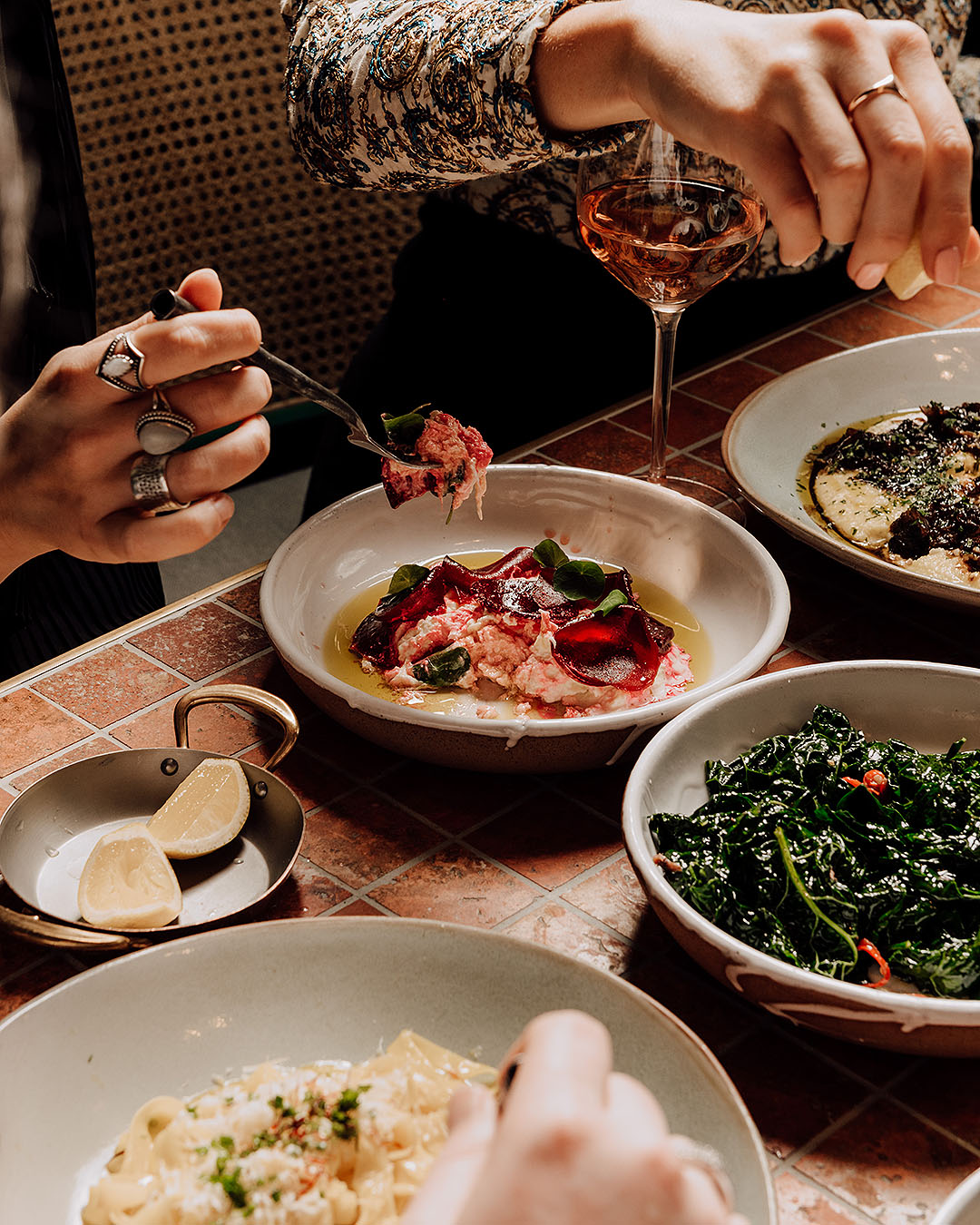 30. Esther | Get fed on the best of the Med courtesy of renowned chef Sean Connolly—think anchovies on toast, golden lemon linguine, and again, Basque cheesecake.
31. Cassia | Proving that Indian cuisine is so much more than curry (seriously, where else can you get oyster pakora?).
32. Ima Cuisine | For Middle Eastern dishes from the heart, and at Easter time—the city's best hot cross buns.
33. Baduzzi | For some of the best meatballs of your life (sorry Nonna). And that's not all, they also make a mean tiramisu.
34. SMOKIN COLE BBQ | A low 'n' slow meat fest from Sir Richard Branson's former personal chef.
35. Khu Khu | There's no better place for (vegan) Thai. Seriously, bring along your carnivore friends and see if they don't agree.
36. Soul Bar & Bistro | A place to be seen, yes, but also a place to eat bloody good food. Our only complaint is that they don't serve their mac 'n' cheese in bigger portions (bucket-size would be ideal).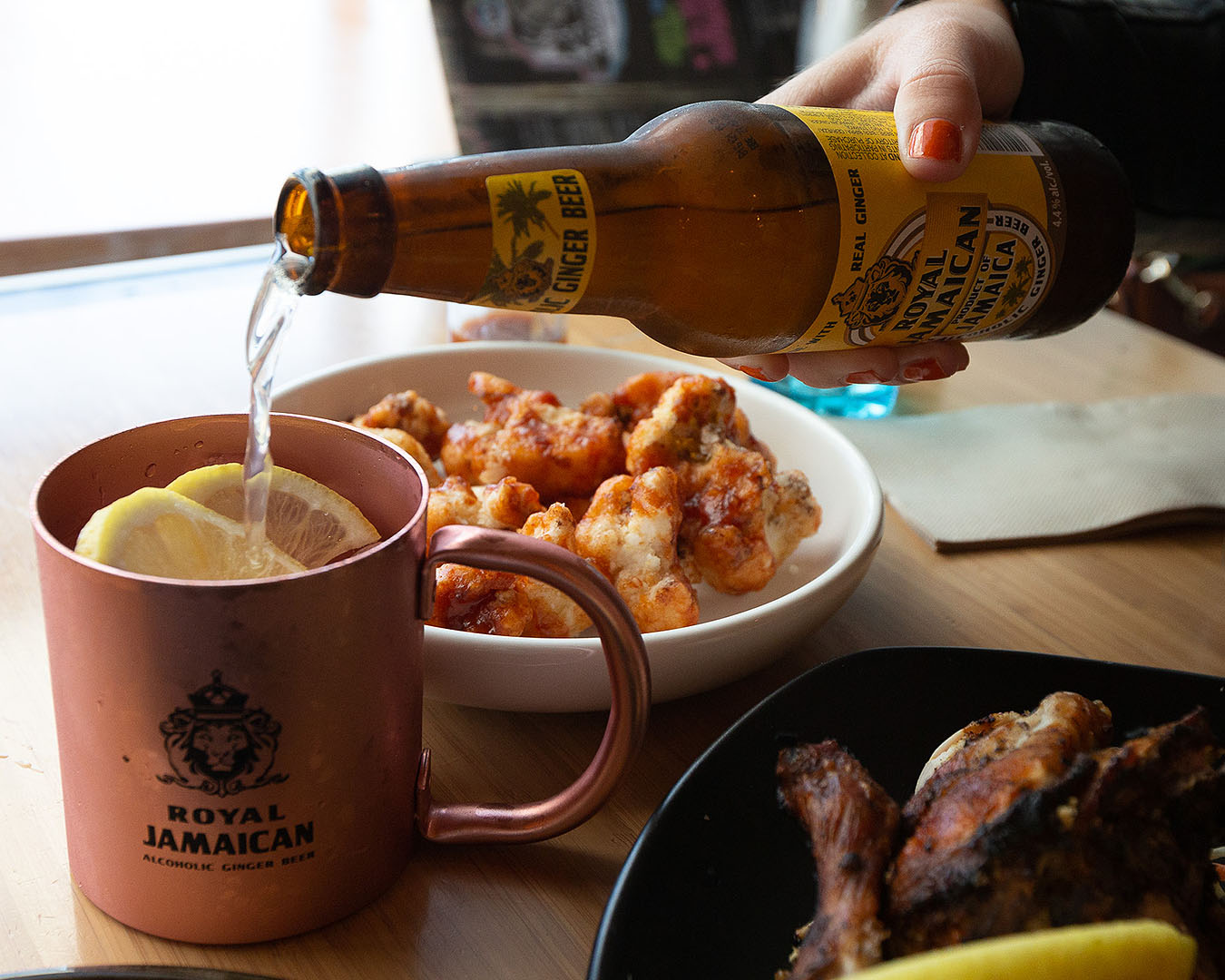 37. Nanny's Eatery | Always a vibe, this Jamaican eatery serves up next-level comfort food for the gods in the heart of Kingsland. Don't miss their epic jalapeño poppers and alcoholic ginger beer.
38. MASU | Where you'll get dinner AND a show thanks to their insanely epic robata grill.
39. Apéro | Cheese, charcuterie and fine wine are the order of the day at this cozy French-inspired bar/bistro.
40. Mumbaiwala | Transport yourself straight to the streets of Mumbai with this glorious new eatery on Ponsonby Road. You haven't lived until you've tried their cauliflower Manchurian and Dahi Puri creations.
41. Peach's Hot Chicken | The undisputed kings of fried chicken, best enjoyed as part of their behemoth Baller Sandwich.
42. Sid at The French Café | An Auckland institution, this one is still at the top of its game and we reckon it's got something to do with their famous beetroot and goat's cheese tart.
43. Cotto | Laying on the carbs with dishes like kumara gnocchi and beef-cheek lasagna, loose pants are all but compulsory for this one.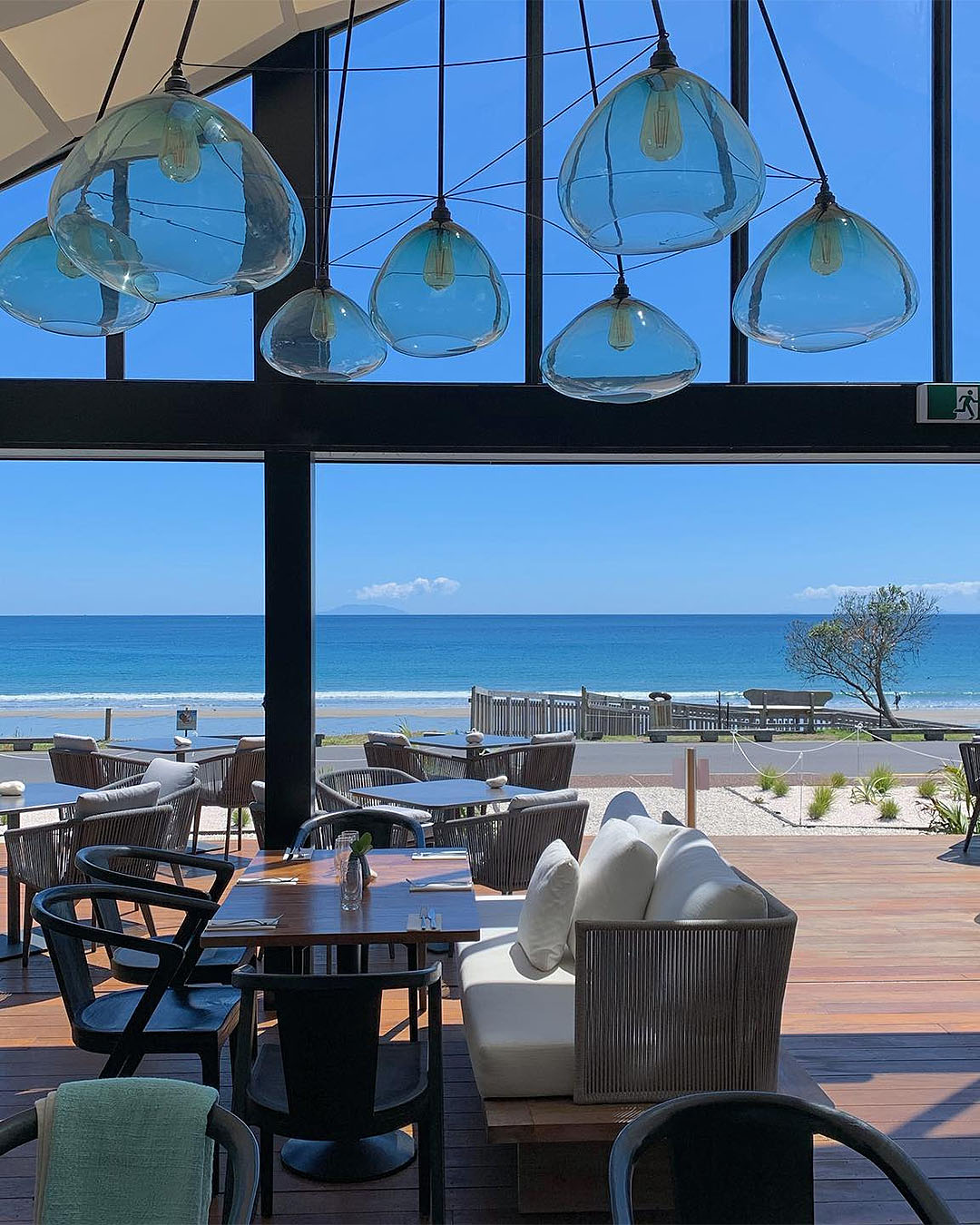 44. Ki Māha | This welcome addition to Onetangi Beach brings beautiful food, world-class wine and stunning Waiheke views—what more could you possibly want?
45. Tantalus Estate | Quite possibly our fave winery on Waiheke or beyond, this one ticks all the right food and booze boxes. Be sure to squeeze in a stroll through the vines before you leave.
46. Amano | Take your tastebuds on a round-trip of Italy with burrata, gelato and (almost) every other dish under the Tuscan sun.
47. Culprit. | Keeping the good times rolling with their epic trolley service. Just be sure to leave room for dessert (namely, the soft serve sundae).
48. The Hunting Lodge | Expect the unexpected at this wee gem out West. A thoughtfully executed pasture-to-plate philosophy turns out exquisite seasonal plates year-round.
49. Ebisu | One of our fave places for a feed of Japanese... with a cheeky cocktail on the side.
50. Paris Butter | This little piggy went oui oui oui... all the way to Paris Butter, where the food is confited, brulee-d, and undeniably French.
Honourable Mentions
For restaurants with multiple venues (or in one case, multiple kitchens...)
INCA | Exquisite Latin American fare with an Asian twist by Nic Watt in Newmarket and Ponsonby.
Mr Hao | Meet Mr Hao, skewer master and chicken magician in Albany and Dominion Road (careful though, it ain't called Numbin Chicken for nothin').
Mexico | We'd pick a favourite dish, but we love them all. The same can be said for their margaritas.
Azabu | Proving that Peruvian-Japanese fare is a match made in heaven in Ponsonby and Mission Bay.
Eight | If you thought smorgasbords were a thing of the past, you clearly haven't been to Eight. We're talking eight kitchens (including a chocolate fountain), each inspired by a different cuisine.
How about a nightcap? Check out the best bars in Auckland.
Image credit: Esther Restaurant by QT Auckland, Lucky 8, Mr Morris, Beau Wine Bar, Bar Magda by Wono Kim, Esther Restaurant by QT Auckland, Nanny's Eatery by Wono Kim, Ki Māha.