Cassia At SkyCity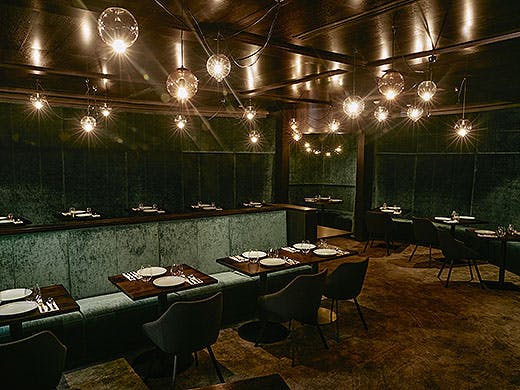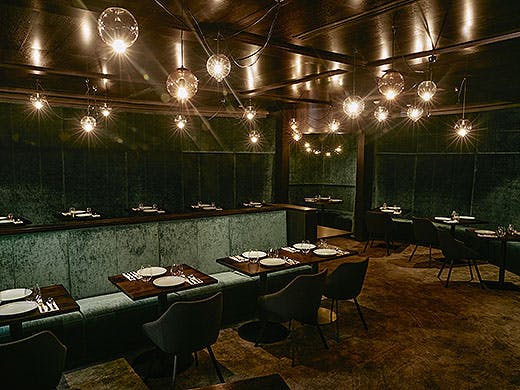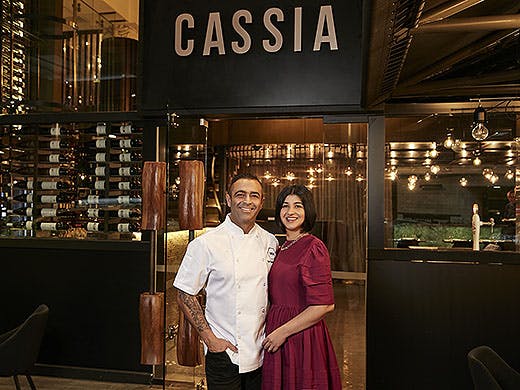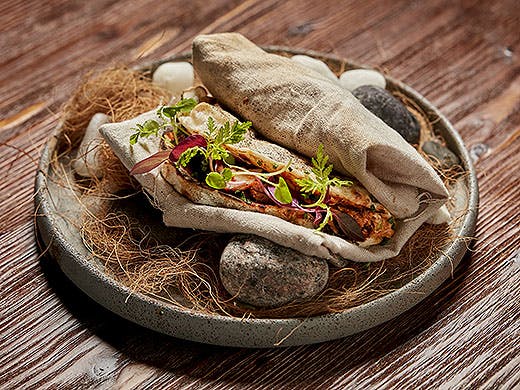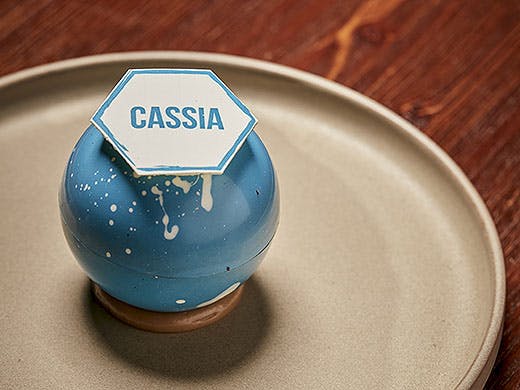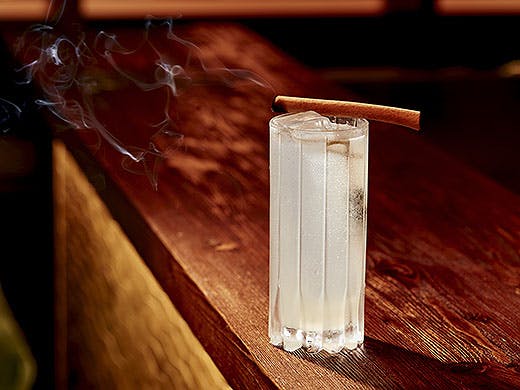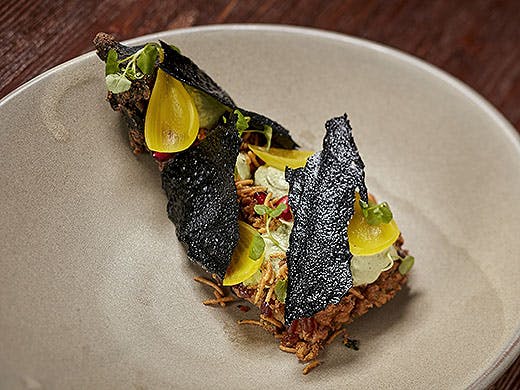 The Verdict
Welcome to Cassia—the home of Indian food, but almost certainly not as you know it. Under the direction of renowned chef Sid Sahrawat (who also owns Sid at The French Café and Ponsonby's restaurant and cocktail bar, KOL), this glam hotspot is dishing up some of the most groundbreaking Indian cuisine around.
After sustaining irreparable flood damage to their Fort Lane digs, Cassia has now moved into the spot formerly known as The Grill at SkyCity. Expect the same staff, gorgeous attention to detail, elegant furnishings and of course, an innovative menu which continues to win legions of loyal fans. The space evokes the air of the old Fort Lane space, with chairs, lights and decor making the move. Comprising a lower dining room, an opulent mezzanine floor, plus a charming private dining space to boot, this elegant spot is definitely something special.
The menu is as exquisite as ever, taking traditional Indian flavours and giving them a refined, modern spin in a way that only Sid and his team know how. Here we'll focus on the a la carte offering, though there are also set menus and a special business lunch available for larger groups.
We're of the opinion that a meal at Cassia should begin one way, and one way only—with one of their lavish cocktails. The Nectarine Sour is as sip-worthy as they come, blending vodka, house-made nectarine jam, green chilli, egg whites and lemon to create one seriously dreamy (and seriously dangerous) drop. The C.hystrix, on the other hand, is more invigorating than it is intoxicating and will supercharge your senses with its combo of vodka, yuzu, kaffir lime, and cucumber. As to be expected, there's also a comprehensive list of wines, beers and even gins here, but honestly—we think the cocktails are where it's at (P.S. They also do low- and no-alcohol options).
Next stop, the 'bites'. The pani puri has gathered a cult following since its inception (read: they're a permanent addition to the menu) and for good reason. Cassia's version of this popular Indian snack comprises a crunchy flatbread shell stuffed with potatoes and chickpeas, which your waiter will fill tableside with a zingy, mint-laced sauce before instructing you to immediately eat (no time for 'Gramming this one!). Follow up with their equally coveted crab and beetroot cones—tasty wee morsels that look a lot like miniature ice creams, only savoury and served upright in a bowl of uncooked corn kernels or rice. These you should most definitely immortalise on Insta.
And as tempting as it'd be to fill up on said snacks, there's also a lush selection of small plates you'll want to try. The Goan lamb chops—think golden and lightly spiced on the outside, juicy, pink, and tender on the inside, offset by moreish spiced cream cheese. This provides the perfect foil to another top pick, the roasted carrots with vindaloo champions this humble vegetable and turns it into something wonderfully unexpected.
Next up are the 'to share' options, and it should come as no surprise that curries are the main player here. Our favourite is the tandoori chicken with lababdar and radish—while the mushrooms with green chilli cream and truffle is also a top contender. Served alongside the roasted cauliflower with korma, ginger and almond, you're in for quite the treat. Knowing that some traditions are best not messed with, Cassia has a number of optional extras for you to tag on, including the all-important rice, garlic naan, and a refreshing cucumber, onion and fennel chutney (depending on which dish you order, you might just need it).
And finally, to the matter of dessert. This is far from an afterthought here, so be sure to leave some room in that stomach of yours—the chocolate offering is especially lush. Featuring a handcrafted chocolate shell filled with coffee, miso and almond, this is an absolute delight to look at and even more delightful to eat (something of a theme here). Have your camera ready to catch all the smashing action.
There's a good reason why Cassia is considered one of Auckland's best restaurants—in fact, this write-up is filled with them. Eating here is an experience you'll be dining out on for years to come so go on, treat yourself.
Image credit: Babiche Martens.
---
on U:L By You
Food & Drink
No matter your budget—from cheap and cheerful to boujee AF—there's all manner of delicious eateries to sink your teeth…
Restaurants
Ah, the mighty degustation. Not only is it a chance to sample the crème de la crème of a restaurant's dishes, it's…
Restaurants
Because we are all lazy at heart, here at The Urban List, there is nothing we like better than a venue that offers private dining.
Restaurants
Ah, the mighty degustation. Not only is it a chance to sample the crème de la crème of a restaurant's dishes, it's…
Restaurants
While Auckland has no shortage of cheap 'n' chic restaurants, when you're in the mood for something special a $15 wine and…
Restaurants
Meat is cool and stuff but have you truly experienced the colourful world of vegetables? From leafy greens to bright beets and everything in…
Cafes
If you're on the health craze, let us assure you that this doesn't limit you from making the most of the awesome taste…
Restaurants
With so many top-notch eateries dotted around the city, the struggle was real when it came to compiling this list. And the hardest part?…
Restaurants
The weekend and food are—hands down—our two favourite things. From Friday night til the last sweet hours of Sunday eve,…