ACS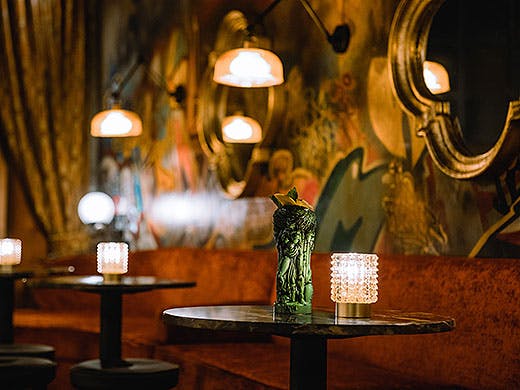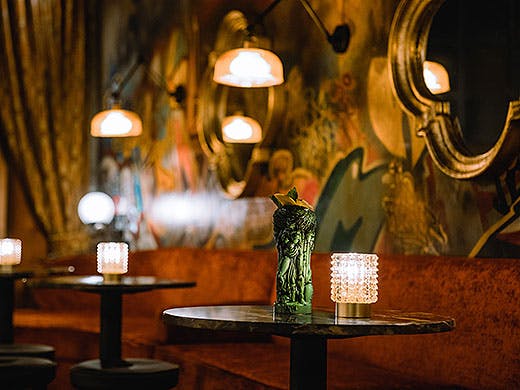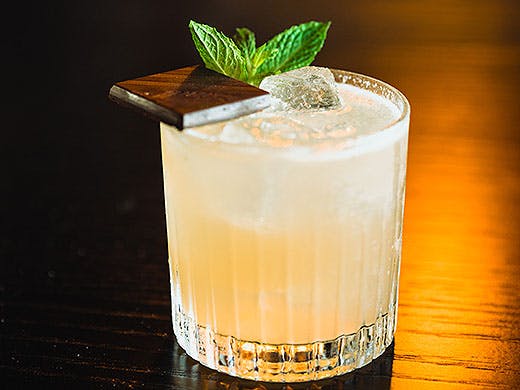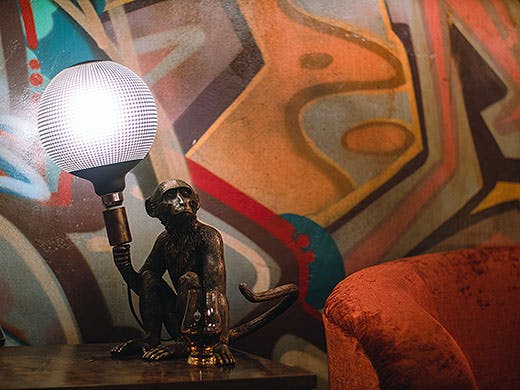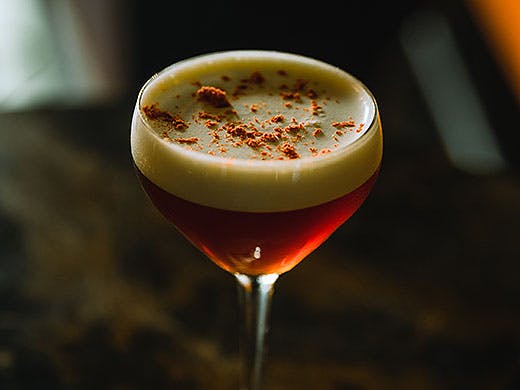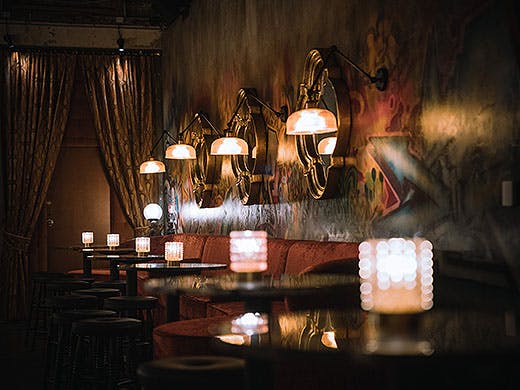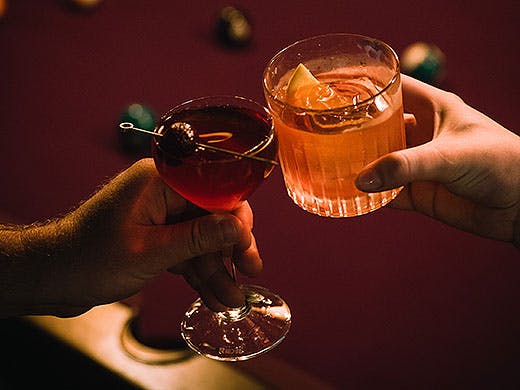 The Verdict
If sensually-lit bars with plush sofas, an effortlessly cool vibe, good tunes and absolutely epic libations are your jam (and they are) then you'll need to add this new hidden spot to your Ponsonby Road hit list immediately.
Brought to you by The Broken Lantern and the award-winning team from The Parasol & Swing Company, ACS is a new late-night cocktail bar and movie buff's paradise where even finding the entrance will be an adventure thanks to a changing password disguised weekly on their IG.
Once you've found the secret staircase, cracked the code and entered, you'll find the space has been transformed by The Art Dept. to feature sumptuous velvet curtains, a gold-leafed bar and vintage orb chandeliers that collide with gritty graffiti done by local kiwi talent on raw brick and concrete walls. Add to this a pool room and movie theatre and you've found a spot unlike any other.
While classic funk, Mowtown soul and vintage hip-hop beats fill your ears, peruse the delicious natural and organic wines and NZ's best craft beers on tap, then cast your eye over the stacked cocktail list.
Names like A Walk With The Devil, Donkey Kong-querer and Only Fans Famous will certainly attract the eye but it's the skill with which these innovative cocktails come together that really impresses. Here you'll find Auckland's best mixologists alongside newly-recruited cocktail maestros from overseas combining to bring something excitingly fresh to Auckland's developing cocktail scene.
You'll inevitably want to try every cocktail on the menu—which is no mean feat—with each creation taking you on an absolute journey. The deliciously punchy Voodoo Goddess is a tropical tiki adventure of numerous rums, oloroso sherry, Italian vermouth, and a tropical luau mix of nine (!) Caribbean-inspired ingredients like tropical juices and spices, while Juan Night In Bangkok tells the story of an impressionable young Mexican on a journey of discovery through South East Asia, and combines Cocoa nib Tequila with agave, grapefruit, chilli, coriander, kaffir lime, lemongrass, fresh lime, and a chaser of chilli chocolate. Whoa, mamma. After you've sipped your way down the list we highly recommend ending on a creamy high with the Black Forrest Chateaux, a decadent cocktail version of the dessert made from cognac, spiced Guinness syrup (say what), vanilla-infused cream, and chocolate.
Destined to become one of your fave late-night haunts on the Ponsonby Road strip, all that's left is to come through, relax and enjoy the ride.
Image credit: ACS.
---