Khu Khu Eatery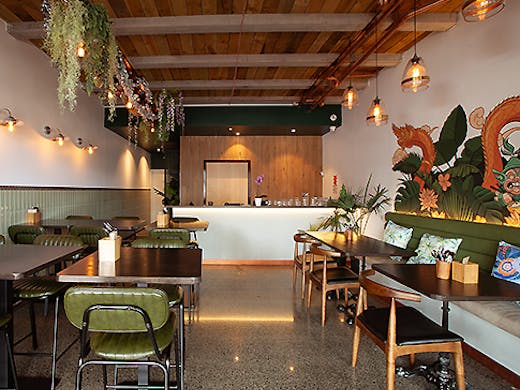 The Verdict
Who said that vegan food has to be bland and boring? We think not. Challenging this stereotype is Khu Khu, a light-hearted vegan Thai eatery nestled into the heart of Ponsonby.
After completing a 30-day vegan challenge, Michael Khuwattenasenee (the brains behind Khu Khu) found it difficult to find tasty vegan fare around Auckland—thus, Khu Khu was born and our taste buds couldn't be happier.
Now we know what you're thinking, salads and raw veggies—hell no! Get that idea right out of your head as Khu Khu is home to exotic Asian flavours in the form of big, bold and boisterous dishes that will leave your palate screaming for more.
So, whether you want to give meat-free Mondays a go, become completely vegan or simply just want to try something new—Khu Khu has got your back.
For the full write up, click here.
Image credit: Wono Kim
---
You May Also Like
Restaurants
Hold onto your tastebuds, Auckland restaurateur chef Nic Watt's much-loved…