Whether it's Mother's Day, a special occasion, or you just want to spoil someone, high tea is the perfect thing to do, complete with tea and cake (and sometimes a glass of bubbles). Lucky for us, various venues across Auckland serve up swanky high tea that we think would be good enough for the King and Queen including this gin high tea.
Without further ado, here's where to find the best high tea in Auckland.
Vintage High Tea At Moxie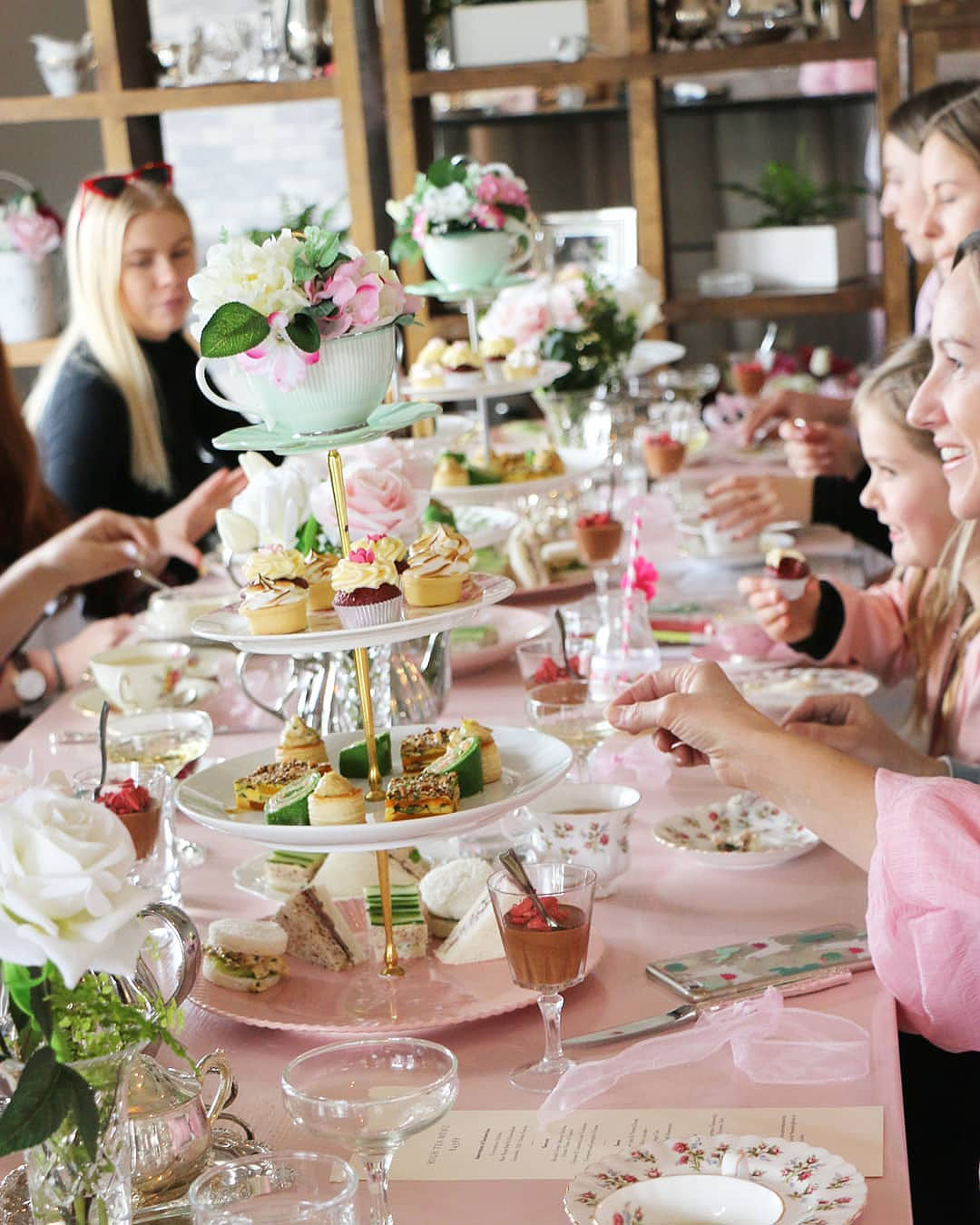 It's the high tea worth planning—and if need be, clearing—your social calendar for... Moxie Restaurant's monthly vintage high tea, held on the last Sunday of every month. In this pretty, pastel Birkenhead heritage building, you'll experience the most dainty and downright delicious high tea Auckland has to offer.
Changing monthly, the team whips up an evolving menu petit fours, cakes, savouries and sandwiches that are refined yet clearly baked with love. You'll see heritage favourites (hello coronation chicken sammie) alongside contemporary twists on classics. Always featured, however, is the trusty high tea scone: which at Moxie, is delectably pillowy and served with an out-of-this-world jam.
Speaking of serving, everything comes plated and poured in impossibly pretty vintage china, crystal and glassware for a true feeling of yesteryear's glamour. Also adding to the experience being exquisite to the T, is the actual tea itself, which features Harney & Sons and is paired with a coupe of bubbles if you so wish. It makes for a wonderful afternoon worth popping on your pearls for—just do make sure you book in advance, as there's often (understandably) a waiting list.
Bellini Afternoon Tea At The Hilton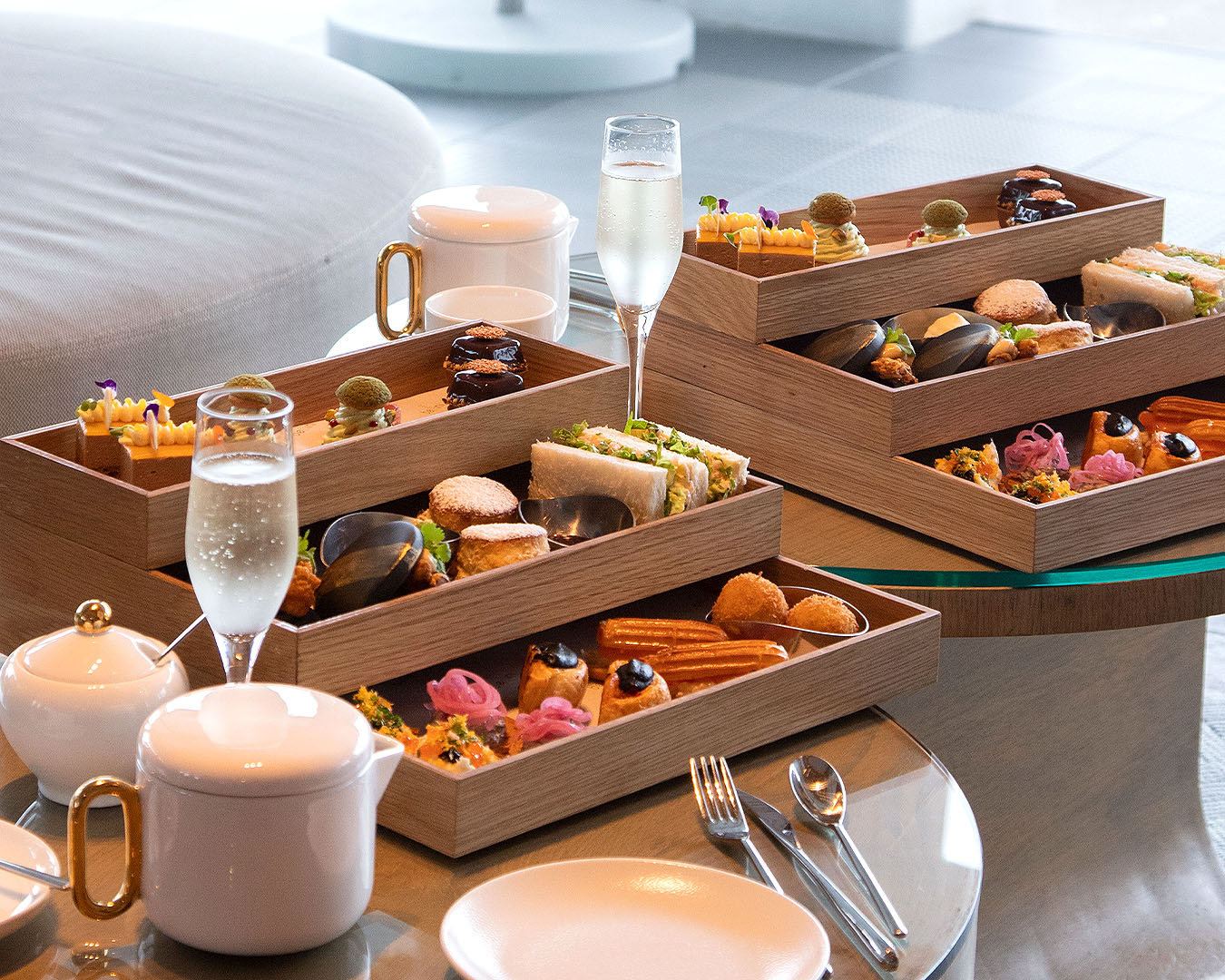 An absolutely stunning venue at which to enjoy a refined afternoon tea is the Hilton's lush Bellini overlooking the sparkling Waitemata Harbour and the option to sit outside on a fine day. For these ever-changing contemporary afternoon teas, expect an impressive tray with three levels featuring exquisite savoury and sweet bites using only the finest seasonal produce, a choice of T2 and Zealong loose-leaf tea served on luxury Cristina Re teaware. If you're feeling a little extra—and you always should, if you ask us—opt for a glass or two of Bollinger Special Cuvee Champagne, Hunter's Miru Miru Brut or Bedin Prosecco Rosé. Heaven.
Afternoon Tea At Park Hyatt Auckland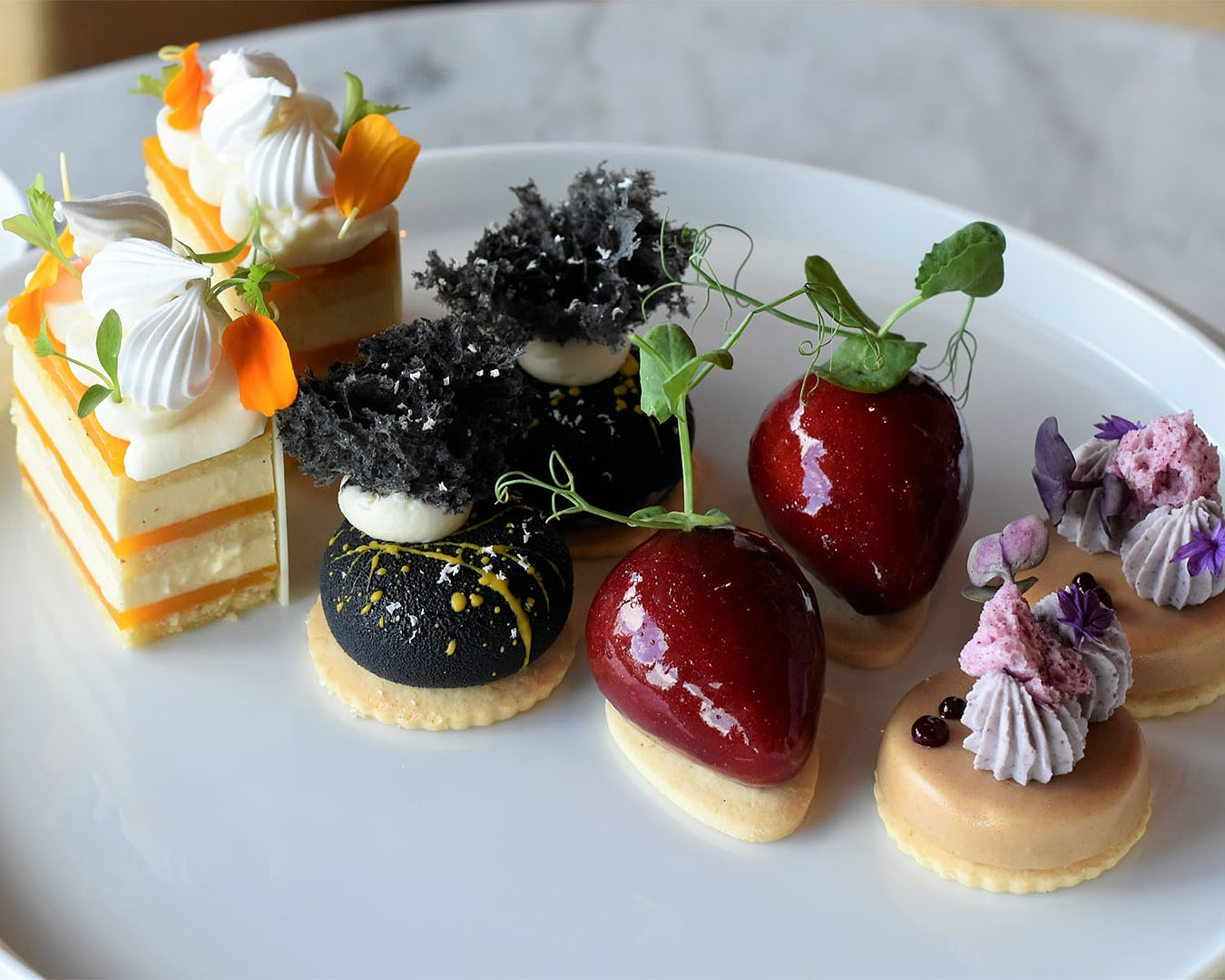 The Park Hyatt Auckland has turned the idea of the traditional high tea right on its head. A year in the making and the baby of executive pastry chef Callum Liddicoat, the high tea you'll sit down to at the stunning waterfront Living Room is served over five delicious courses brought out consecutively. Designed as a whimsical culinary journey to be enjoyed over a leisurely two-hour period, each course is a decadent mix of sweet and savoury with the menu changing seasonally. Have dietary requirements? No worries! This outstanding high tea is available in vegetarian, gluten-free, nut-free, dairy-free and vegan versions, too.
Afternoon Tea At JW Marriott Auckland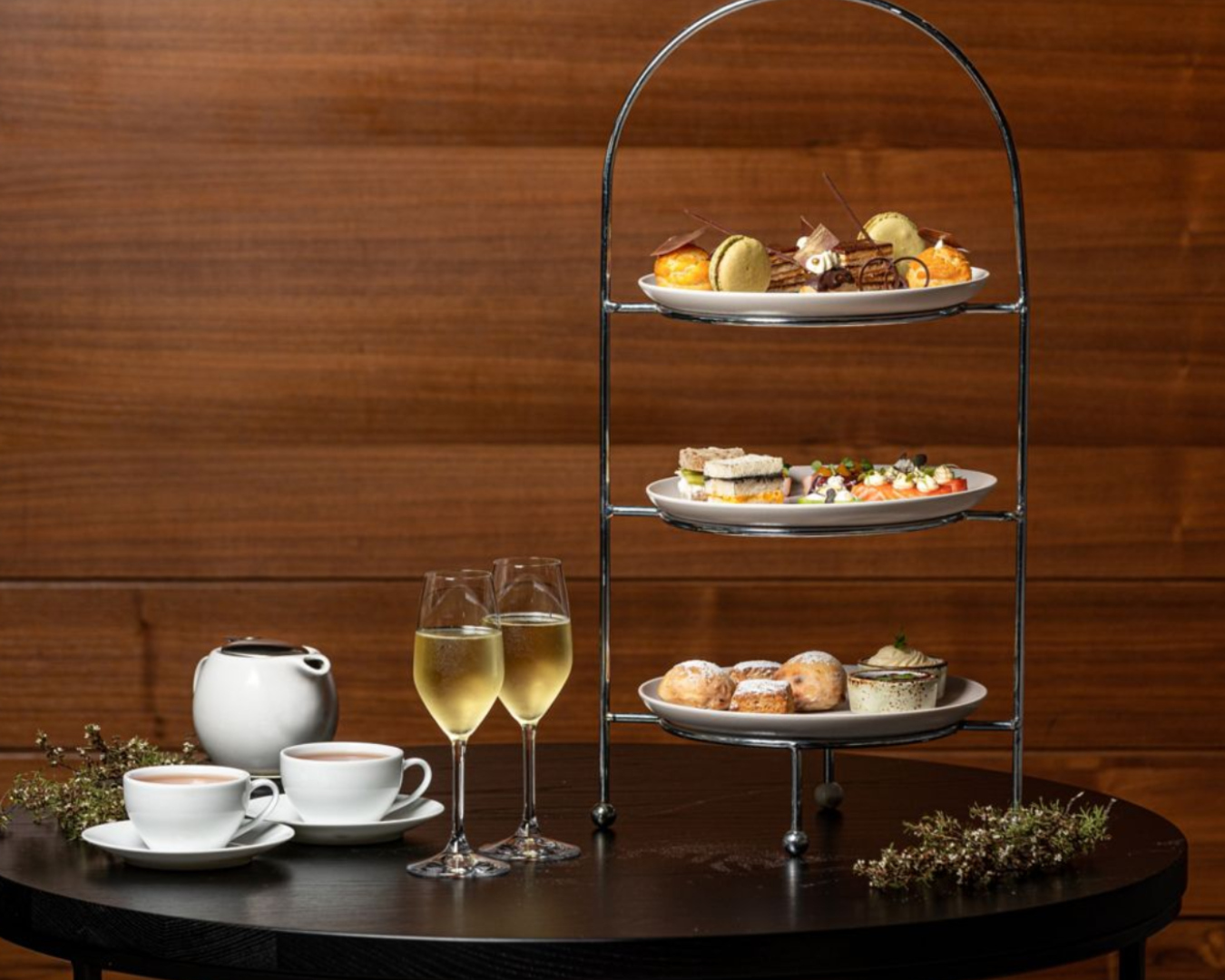 JW Marriott takes the 'tea' part of high tea very seriously indeed. Not only will you sip copious cups of the stuff (from Dilmah's gourmet T-Series, no less), but you'll also be treated to tea-infused sweets and savouries and even a tea-infused cocktail, should the fancy take you. Yes, this offering is a true celebration of all things tea and that's what makes it one of the best high teas in Auckland. So what are you waiting for?
Settle in for an exquisite, triple-tier feast that will change with the seasons but currently includes orange and lime tea-infused cured salmon with crème fraiche and watercress—green tea macarons—and ginger tea-infused candied orange and ginger scones, washed down with fragrant, piping hot brews (we like the rose and vanilla). For a little extra, you can tag on a glass of sparkling wine, a tea-inspired cocktail of the day, or perhaps even a glass of champagne to make the experience really pop. And did we mention that you can make this high tea vegan?
Eden Garden High Tea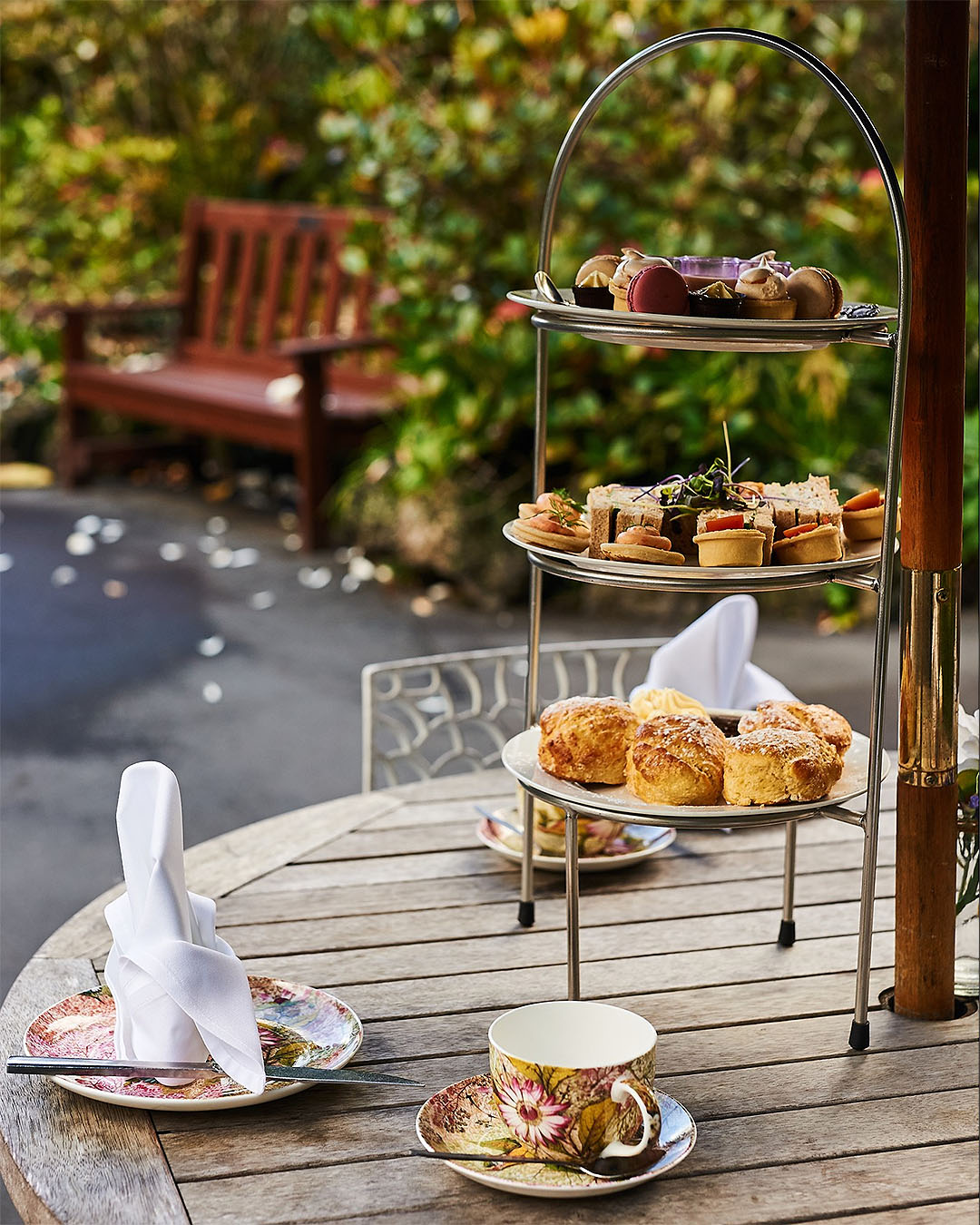 One of Auckland's best-kept secrets is Eden Garden. Here, you can truly take a step back in time as the cafe is like visiting your grandmother, with antique decor, a lush garden setting and, of course, high tea. Indulge in chicken and cucumber sandwiches, mini lemon meringue pies and classic scones, and you can even BYO wine for $6 corkage. Entry to the gardens is included so you can take a tour around the grounds afterwards like the genteel people you are.
High Tea At Cooke's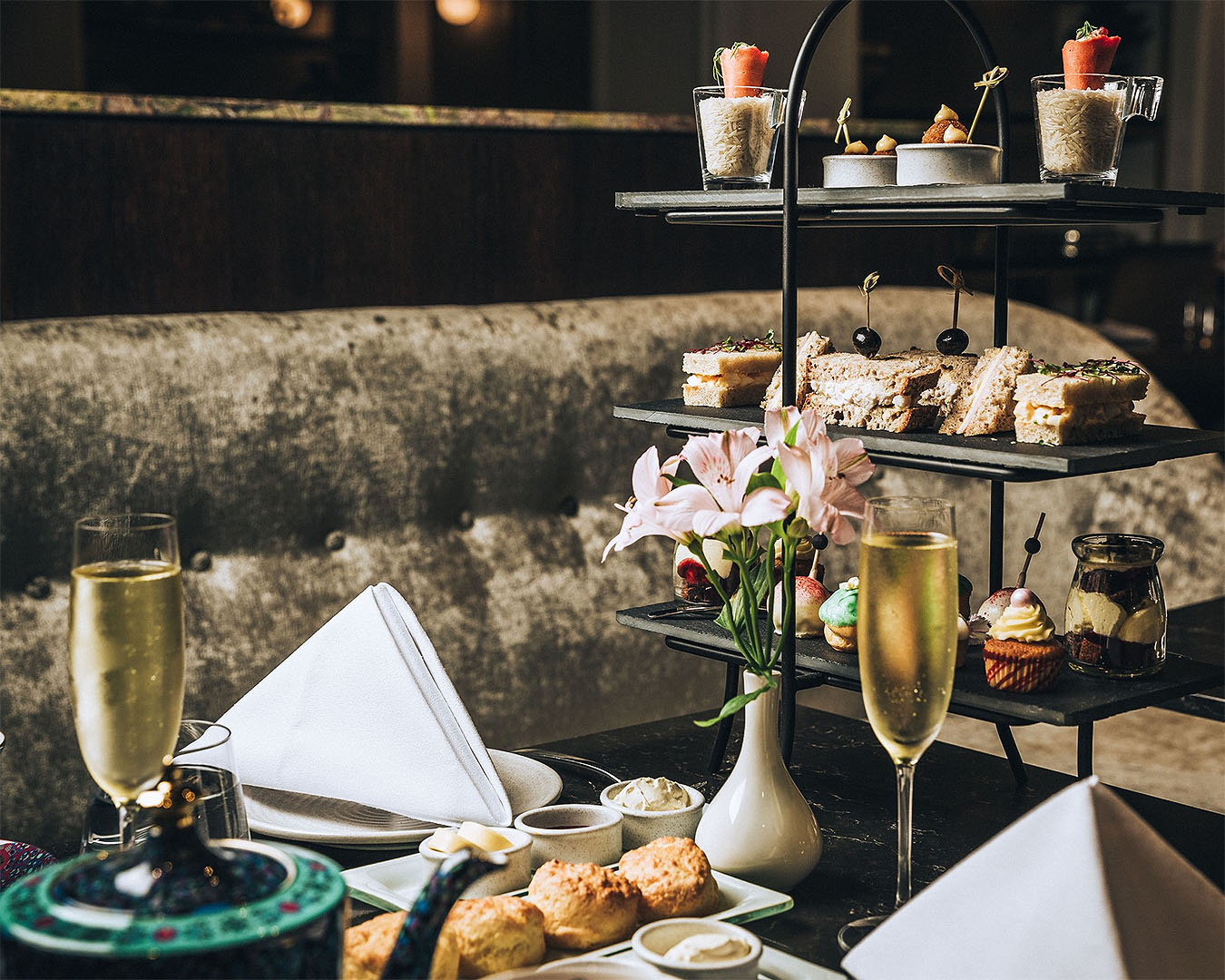 A modern take on this afternoon classic, Cooke's Restaurant at Fable Auckland is doing a high tea that's far from simple. Every dish is crafted in-house, using only sustainable and locally sourced foods that sing with flavour. Start with savoury specials like a tuna skewer with caviar, then move on to the sandwiches—grilled chicken, cured salmon with creme fraiche and good old egg mayo. But save room for the sweet treats—we're talking buttermilk scones with clotted cream, strawberry and rose preserve, caramel macaron, plum almondines, dark chocolate silk, and more to satisfy a sweet tooth. The high tea at Cooke's is served daily from 12pm until 3pm, with three beverage options to choose from tea, a glass of champagne and a trio of cocktails. Decadent.
High Tea By Cordis In The Chandelier Lounge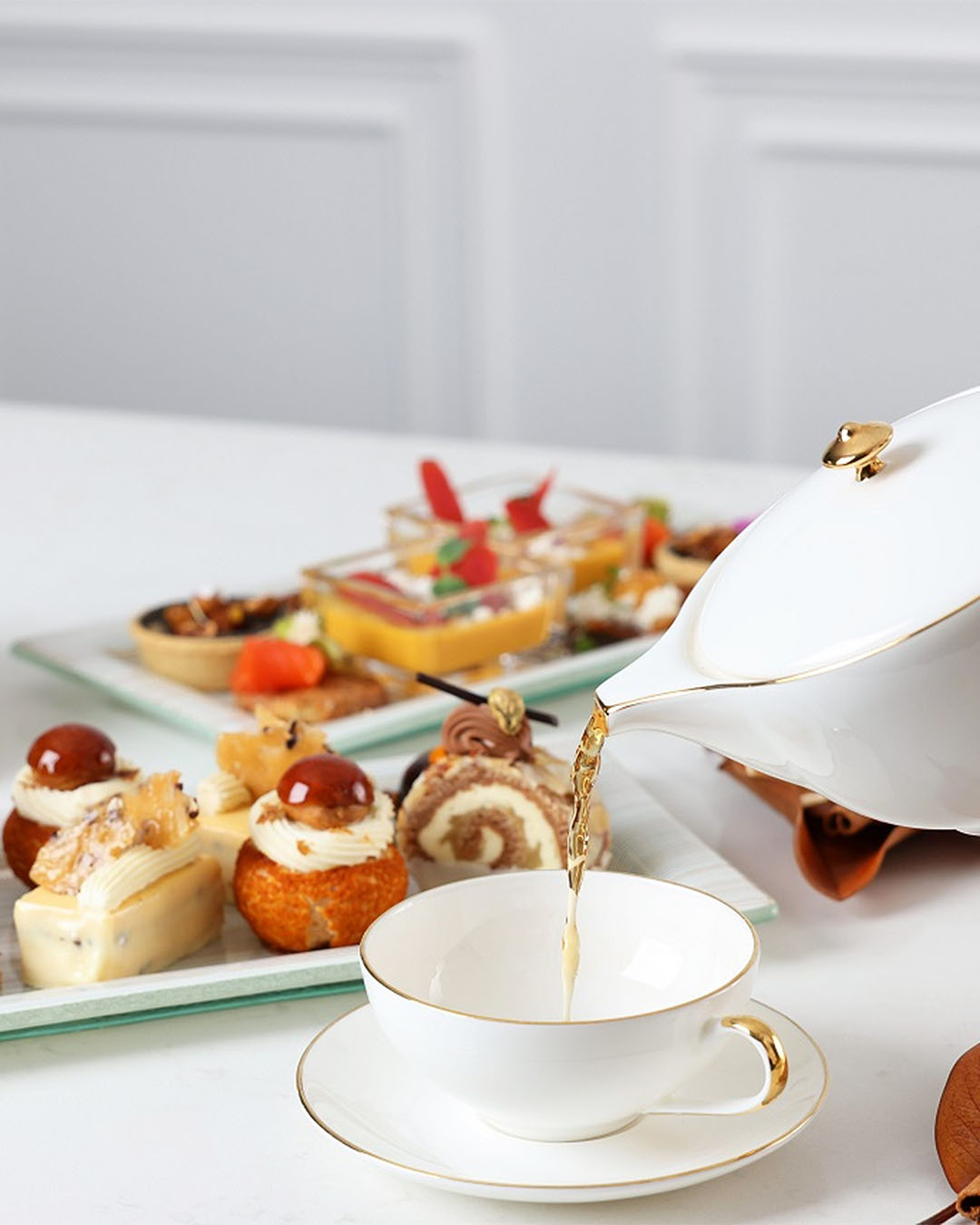 One of the best high teas in Auckland can be found at the sparkling Chandelier Lounge at Cordis, where tiers of exquisitely-crafted treats and a personalised tea sommelier service await. Settle into the super fancy surrounds (note the namesake chandelier), and prepare to indulge in edible delights like truffled brie tartlets, spiced apple scones, and pumpkin St Honore. However, it's the tea that's the star of the show, provided here by none other than one of the finest luxury tea brands in the world, TWG, and you can top things off by splashing out on a flute of Louis Roederer champagne (because let's face it, the occasion kind of demands it). The menu changes each and every season, and they also do a sweet set-up for the kids.
Bluebells High Tea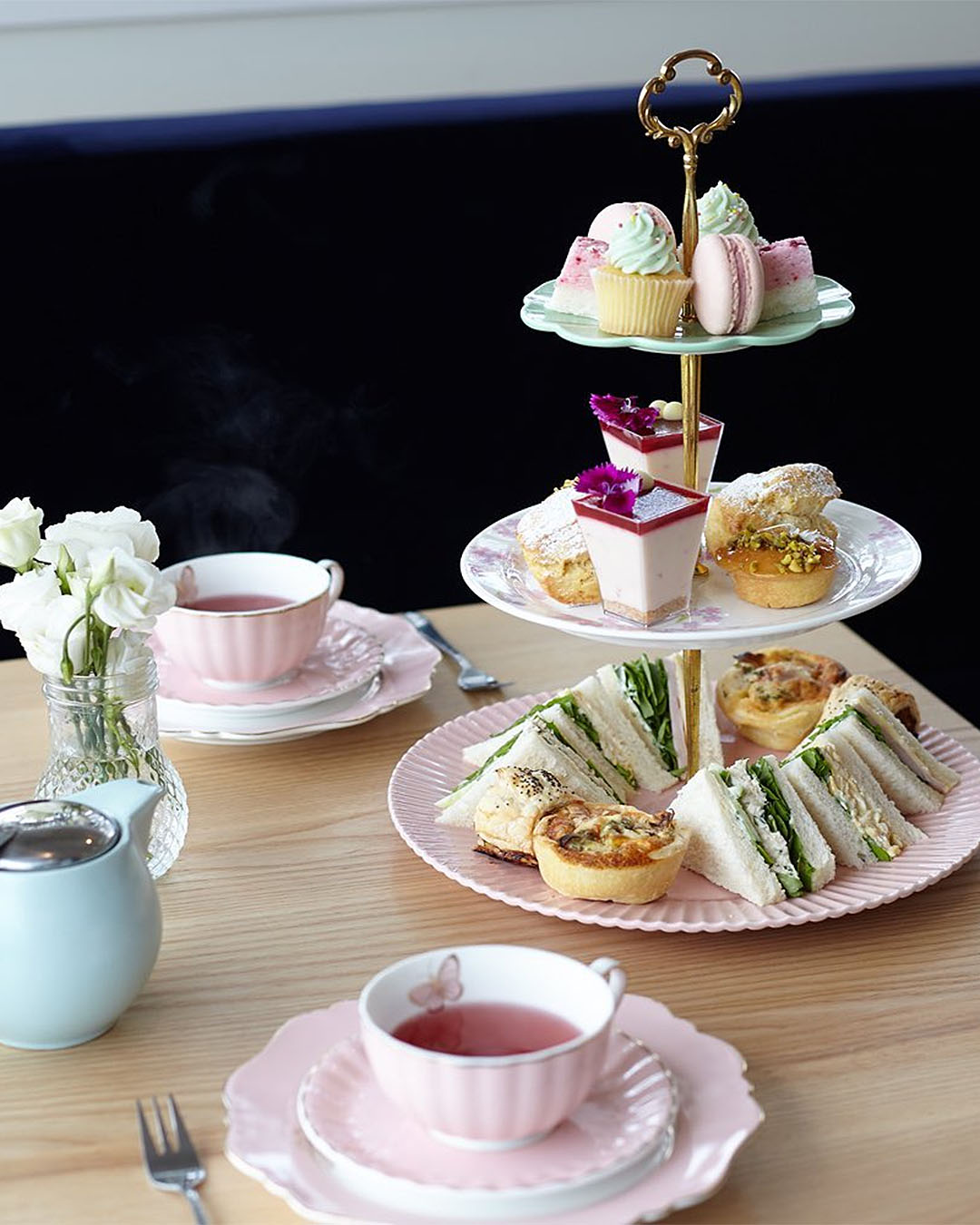 One of the best high teas in Auckland is at Bluebells Cakery—given their talent for delicious and beautiful food, it's a must. Served at their Hillsborough, Kingsland and Commercial Bay venues, there are a number of high tea menus to choose from—standard, pregnancy-friendly, vegetarian, gluten-free and kids. The savoury menu includes a herbed chicken tea sandwich, mini quiche Lorraine and even that Kiwi classic, the sausage roll. Onto the sweets menu, there's a mini cupcake, cheesecake, macaron, tart, coconut ice and a scone with jam and cream. Bluebells' high tea is available any day of the week (24 hours' notice required).
Cornwall Park Bistro's High Tea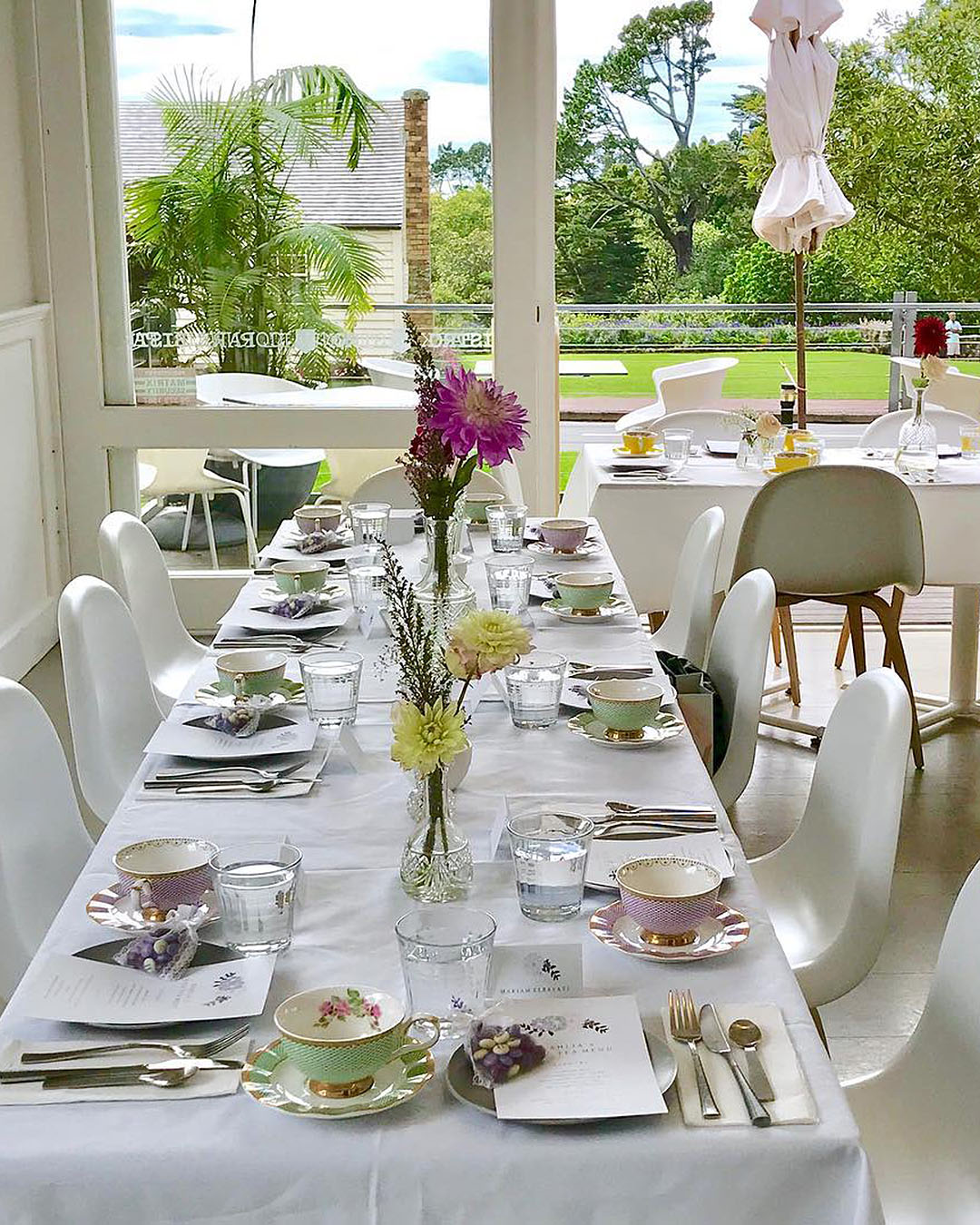 Cornwall Park Bistro is serving up an epic high tea every Tuesday–Sunday. This stunning venue, in the heart of the rolling hills of Cornwall Park, is a treat like no other. With various places to sit, nothing can beat the deck on a sunny day with a cup of tea from a range including rare white teas to Japanese green tea. The high tea treats include petite potato herb rosti with salmon, lemon creme and chive, roast chicken sandwiches, profiteroles and macarons, and you can order wine, mocktails and cocktails for an additional spend. What's more, dietary requirements are easily catered for.
Waitakere Resort & Spa High Tea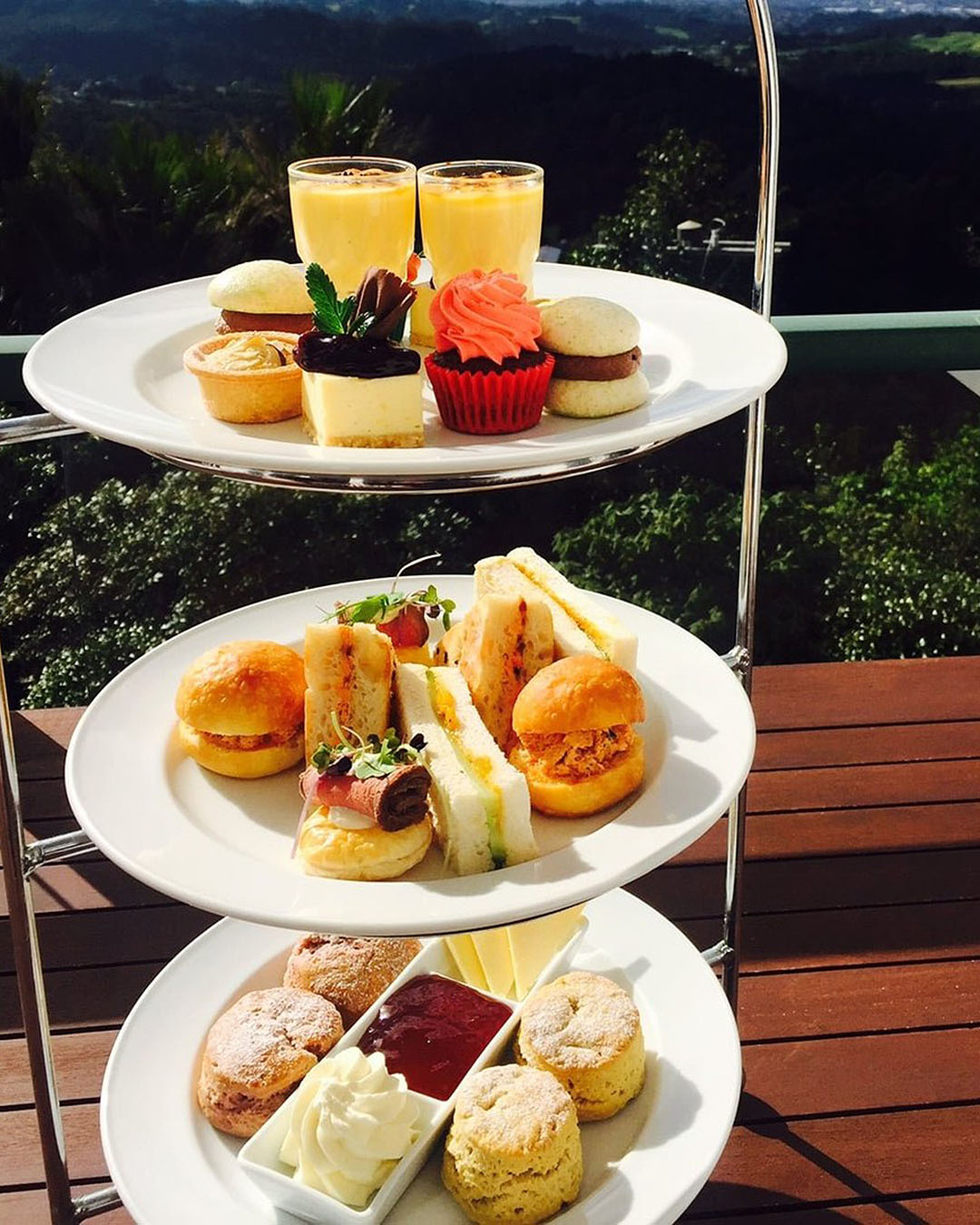 If you're looking for an alternative to high tea in Auckland City, then we suggest you plug Waitakere into Google Maps, stat. For the ultimate luxury escape, head to Waitakere Resort & Spa and soak in the views of the Waitematā Harbour, mighty Rangitoto and Auckland City while enjoying one of the best high teas in Auckland (think banoffee tarts, mushroom vol au vents, and passionfruit panna cotta).
High Tea At Sea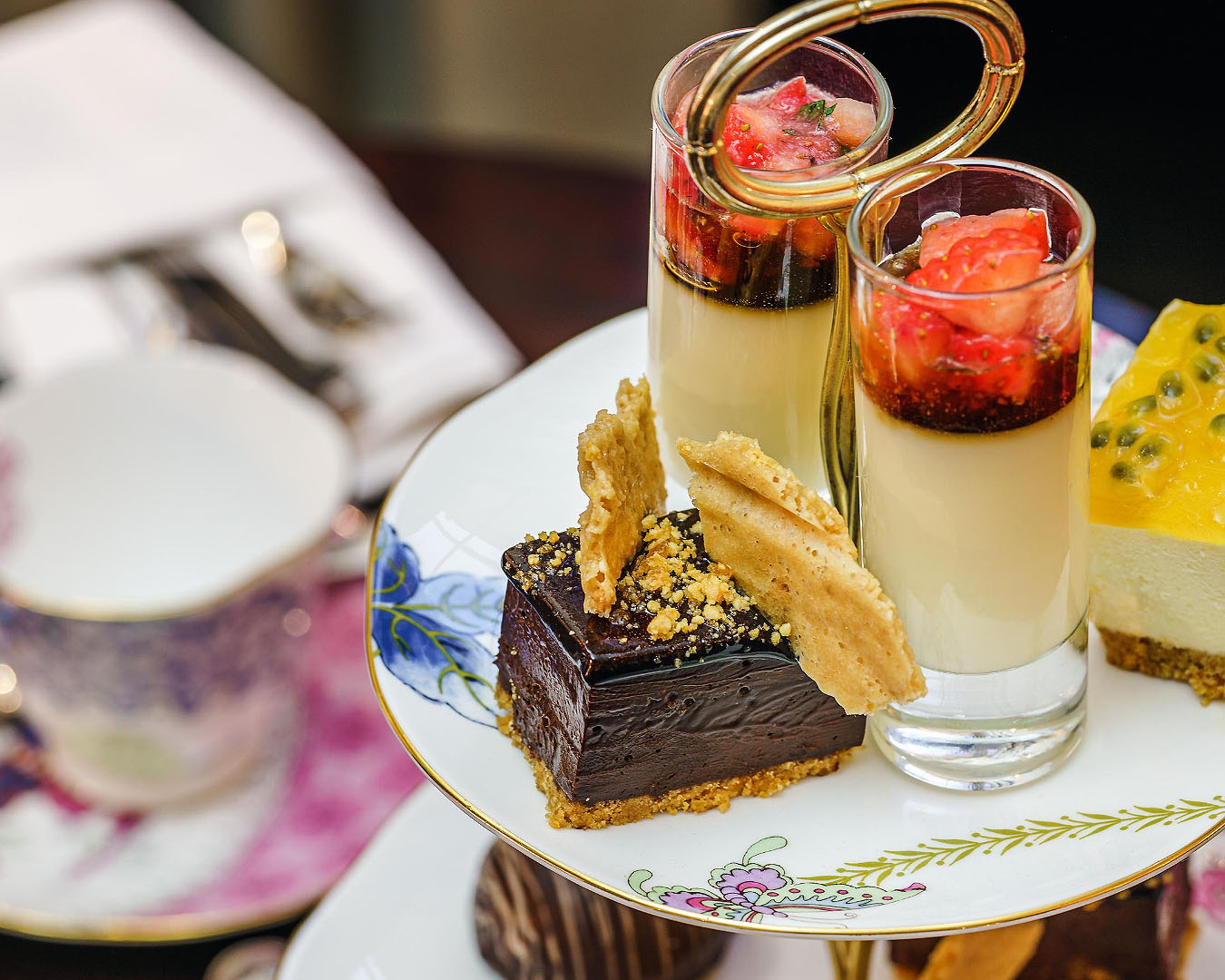 We love a standard land-locked high tea situation, but have you heard of High Tea At Sea? Here to help you take your high tea experience next level with epic and wide-sweeping views of Waitematā Harbour is New Zealand Maritime Museum. Hop aboard NAUTILUS, the vintage motor launch, for a chartered cruise for up to six guests across the waters for an hour while you indulge in goodies like cake, treats and tea on this private heritage vessel experience.
Harbourside High Tea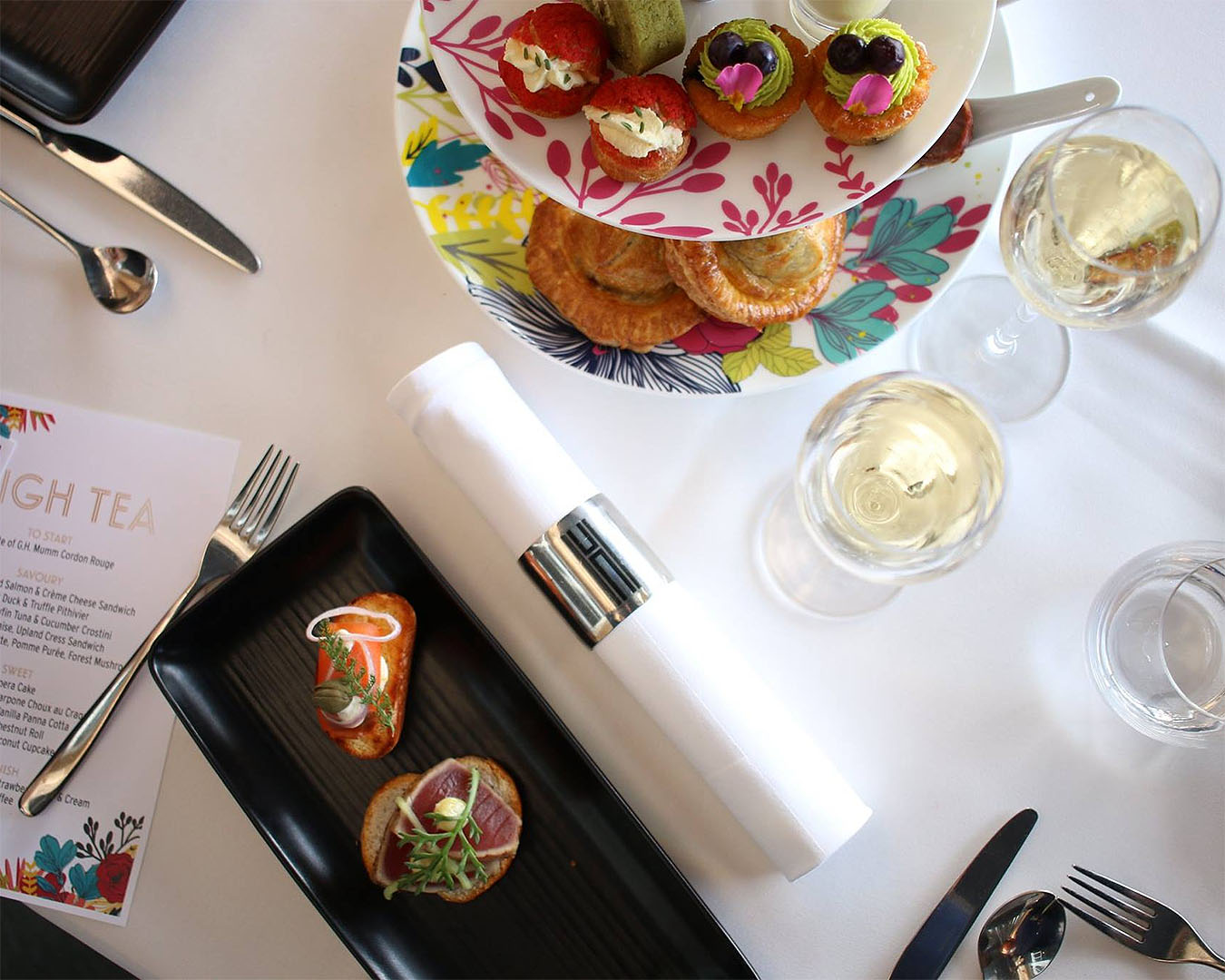 Round up the crew and play ladies for a day by booking into Harbourside's deluxe high tea. Start your day the right way—with a glass of champers in hand (NV Mumm Grand Cordon, no less)—then work through tier after tier of delicious treats including truffle, beef and cheddar pithivier, blue cheese and fig tartine, yuzu cake and raspberry macaron—washed down, of course, with plenty of tea and coffee and a glass of champagne. You'll also get to take in some of the nicest views on the waterfront, no biggie.
Roaring '20s High Tea And Tipsy Tea At DeBrett's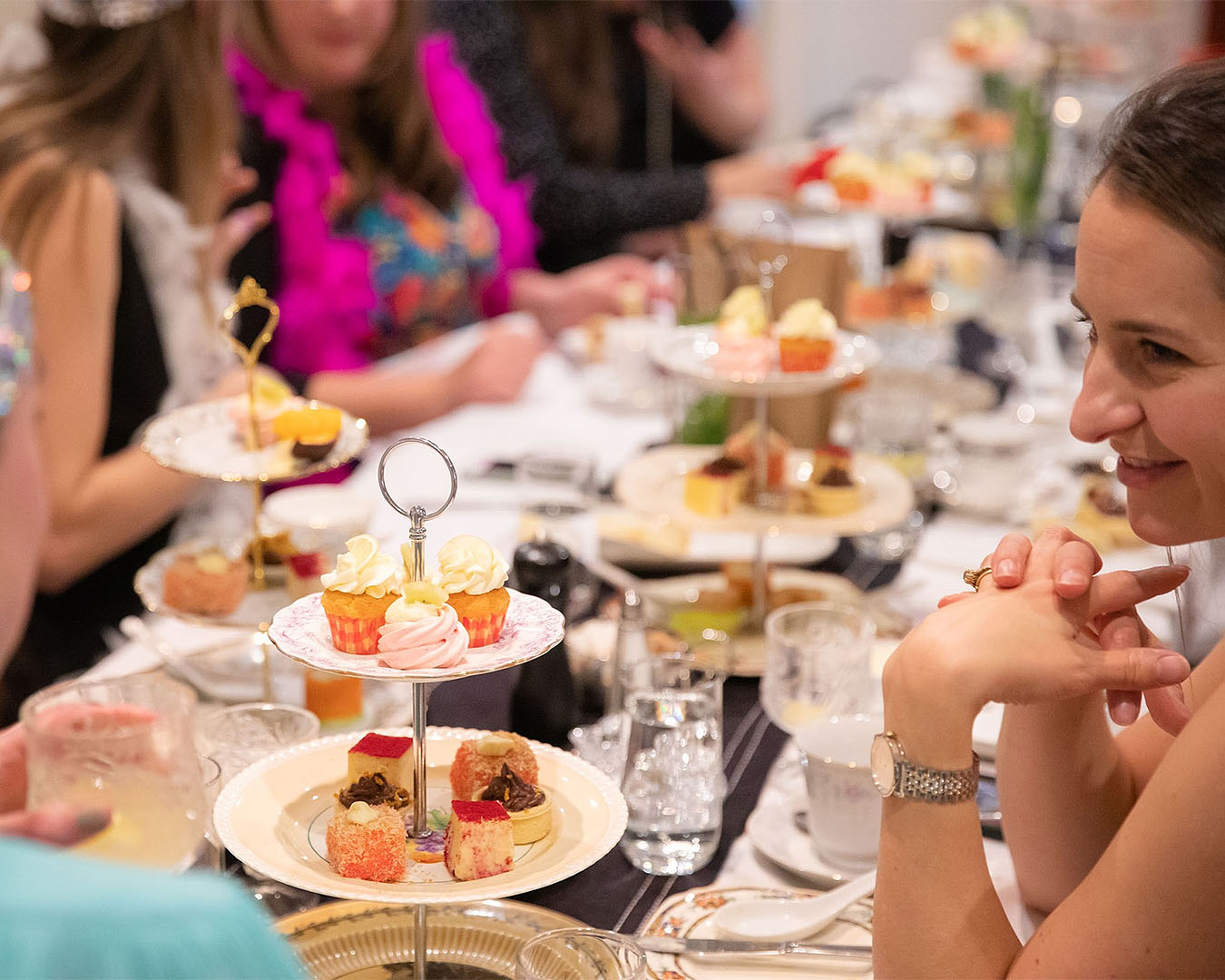 If there's one venue for high tea in Auckland that's a must, it's Hotel DeBrett. These guys are taking things to the next level with their Roaring '20s offering, held every Saturday and Sunday afternoon from 12.30 pm to 4 pm inside the hotel's gorgeous art-deco surroundings. Dress up flappers and dappers style then enjoy 1920s-inspired eats and drinks, all to the sound of Gatsby-style tunes belted out from their restored gramophone. And that's not all—there's now a Tipsy Tea option, where you'll be treated to a flight of cheeky prohibition cocktails for the ultimate knees-up. Speaking of which... for the month of June, Lighthouse Gin will be popping by to mix up three gin-laced cocktails as part of the Tipsy Tea experience, in celebration of World Gin Day (June 10)—a lemon and honey Bee's Knees, the Strawberry Rickey with lime and soda, and the lemon champagne French 75.
High Tea At The Pavilion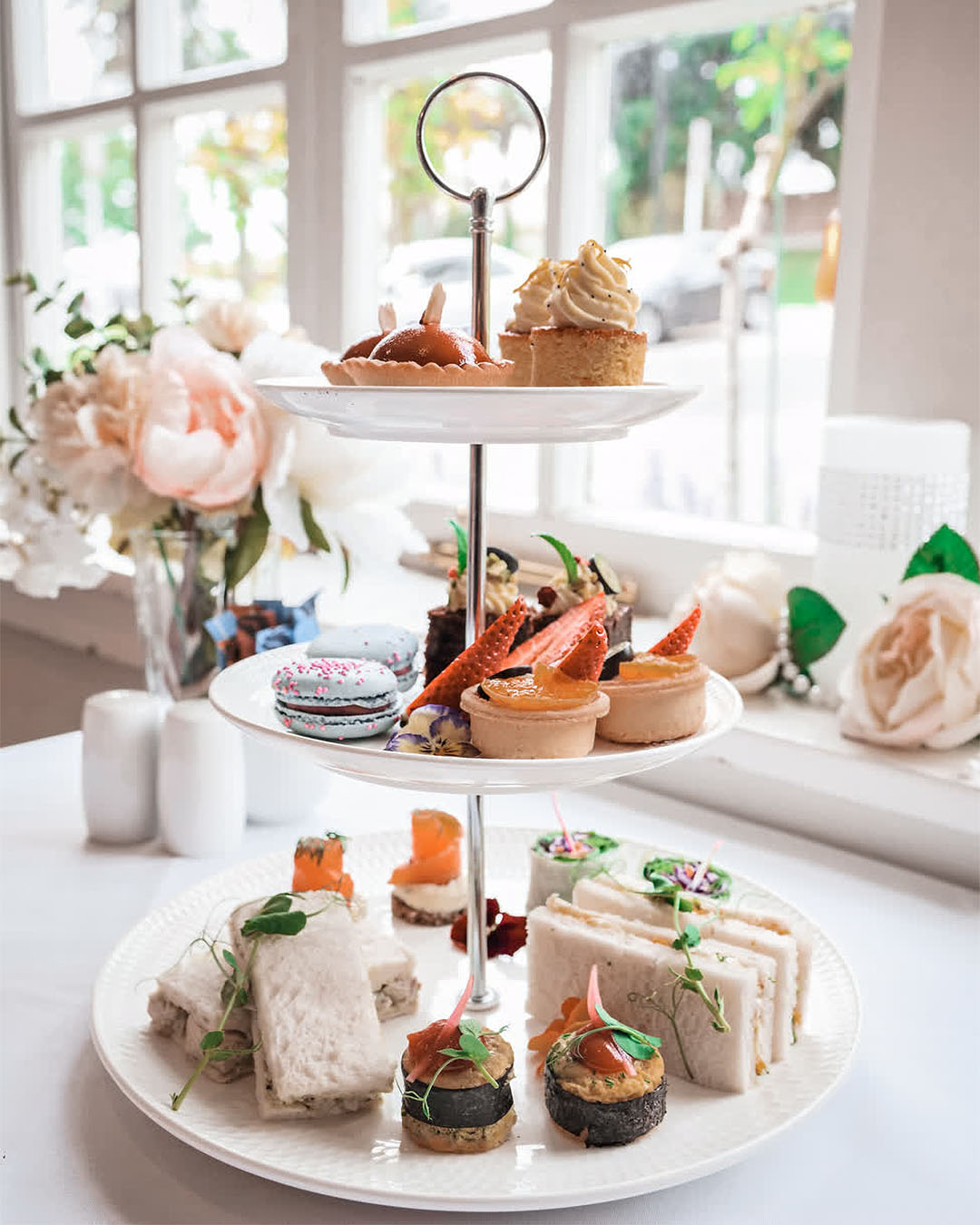 Auckland's original tea kiosk continues to serve up a delectable high tea on Saturdays and Sundays from 10.30am until 3pm. Think three-tiered stands packed with deliciousness, including the crowd-favourite scones with cream and jam. The Wintergarden Café serves its high tea with premium teas or with a glass of bubbles to enjoy with your tower of treats. An inner-city oasis in the Auckland Domain, it's a must-try.
High Tea At Fisher House
If you live in South Auckland or fancy a drive, head to Manukau to enjoy high tea at Fisher House. Found on what used to be a racing horse stud farm, this is one building steeped in Auckland history—if high tea at Fisher House was good enough for the Queen Mother, chances are, it's good enough for you too. Served on a three-tiered stand, the high tea includes finger sandwiches, fresh homemade scones with jam and fresh cream, a hot savoury, and a collection of sweet pastries and slices. Opt for tea, a flute of sparkling or a flute of Mumm Cordon Rouge, depending on your taste. Fisher House also caters to sprogs with their kids' high tea—it includes fairy bread, butterfly cake, a hot savoury and a fluffy!
Why not keep your day classy and seek out Auckland's best rooftop bars.
Image credit: Bluebells Cakery, Moxie Restaurant, Bellini Bar, Park Hyatt Auckland, Eden Garden, Fable Auckland, Cordis, Bluebells Cakery, Cornwall Park Bistro, Waitakere Resort, The Maritime Museum, Harbourside, The Wintergarden Cafe, Hotel DeBrett.