Bargain bevvies, a bar snack or two and some quality yarns make for the ultimate after-work wind-down. That's right, we are talking about everyone's favourite hour of the day: happy hour.
To help you make the most of this special time, here's where to find the best happy hours in Auckland. You're welcome.
Atelier
Karangahape Road
For happy hour with a little je ne sais quoi, head to 'French After Work' at Atelier from 4pm to 6pm every Wednesday–Friday. Their Happy Charcuterie & Cheese special serves a single for $8, two for $15 or three for $23, and you can also get involved in their house wines and tap beers for $10 a glass.
Parade
Ponsonby
Happy Hour at Parade is from 4pm to 6pm Wednesdays–Fridays, but we recommend swinging in on Thursdays, when you can grab a cocktail jug for a cool $20. Treat your tastebuds to a lilac Sweet Dreams, in which vanilla meets triple sec with notes of sharp wine, the tropical Island Time, or a peachy Ocean Breeze.
Coco's Cantina
Karangahape Road
Serving dreamy $15 pasta dishes (with vegan and gluten-free versions on offer too), Happy Hour at Coco's Cantina is hard to beat. Running from 4 'til 6.30pm you can sip on $8 prosecco, Sawmill Pilsner or house vino, and there's a daily antipasti youcan get amongst too if you're feeling extra peckish. Coco's also does a bunch of other specials with $17 pizzas every Tuesday, $12 negronis every Wednesday, and $10 sangria every Thursday.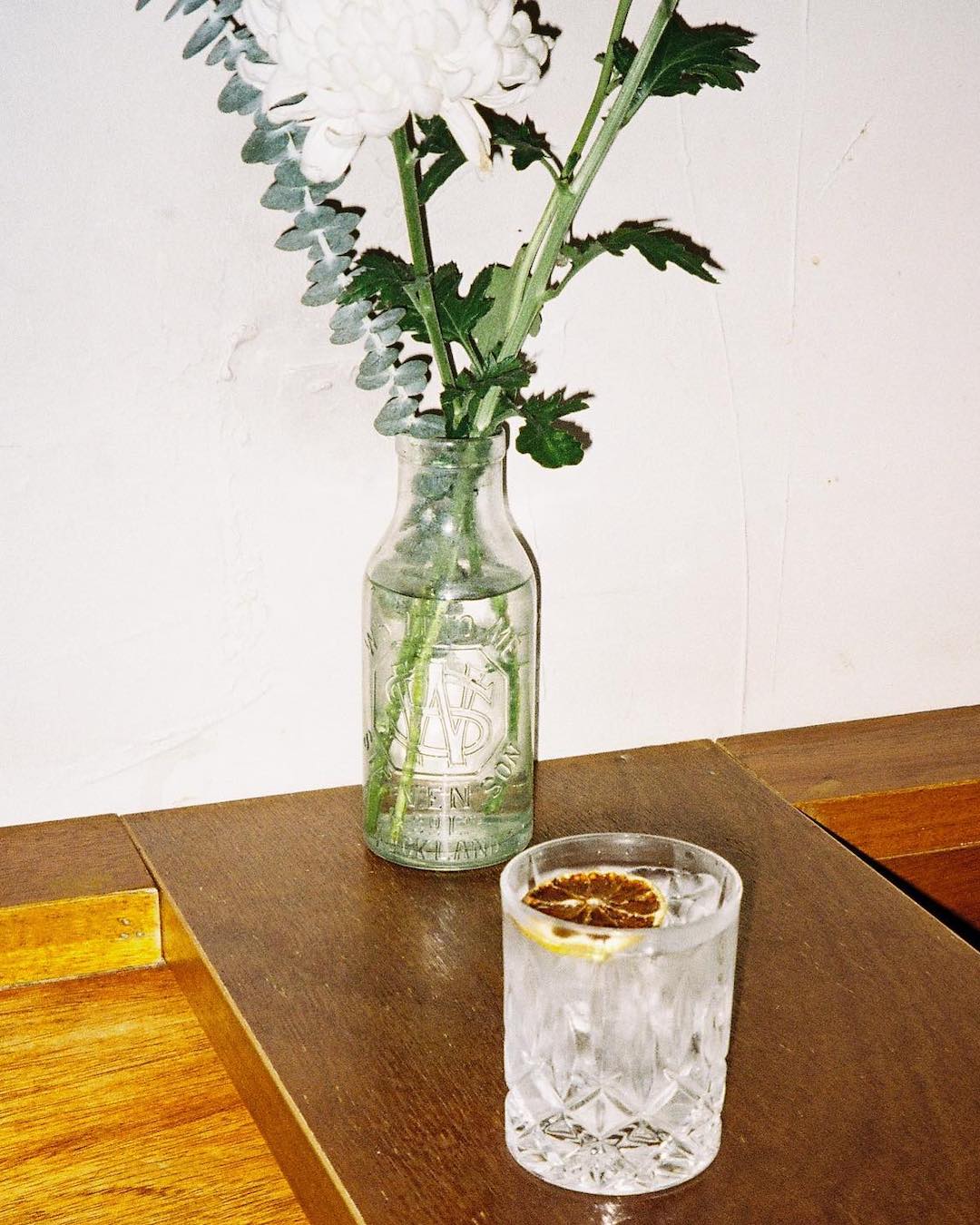 Bar Céleste
Karangahape Road
You'll want in on French-inspired neo-bistro Bar Céleste's Apéritif Hour. From 5pm to 6pm on Fridays, Saturdays and Sundays you can enjoy $3.50 oysters, $12 gins and lots of other tantalising specials to start the weekend right.
Clipper Bar
Ponsonby
For first-class cocktails reminiscent of the magic of travel, CLIPPER should be your next stop. Drop by to enjoy their tastebud-tingling aperitivo menu at just $12 a pop before 7pm. Perhaps a passionfruit Bellini that channels all the beauty of Venice, or a lemon basil spritz from Palermo? The perfect happy hour for when the wanderlust is strong.
Everybody's
Queen Street & Fort Lane
Climb the spiral staircase to the heart of Imperial House to celebrate literally anything with Happy Hour at Everybody's from 4pm to 7pm, Monday–Saturday. The good folks also do one-buck oysters with $15 glasses of $80 bottles of Moet between 4pm and 9pm Monday–Wednesday and 4pm–12am Thursday-Saturday.
Sly
Karangahape Road
We love hanging out at this hidden gem on K'Road, and from 7pm to 9pm Tuesday to Thursday you can treat yourself to Sly's $7 prosecco, $8 Founders IPA on tap and $12 Southsides. For the uninitiated, a Southside is the classic cocktail that inspired the mojito, with gin instead of rum… history never tasted so delicious.
Cotto
Karangahape Road
Enjoy exquisite handmade pasta with $10 taps, bottles, digestivos and mocktails from 5pm to 6pm every night. Cotto's curated tipples include Heineken and Tuatara on the taps, seasonal ale, apple cider, grappa, limoncello sovrano and frangelico. And with mocktails like Cherry Mule, Almond Sour and Sweet Berry, you can still have a good time, even if you're driving.
Corner Burger
Newmarket
Corner Burger has tasty food and drink specials every day of the week, including Happy Hour which runs from 3pm to 5pm. On offer are $5 beer and wines, $10 cocktails and $1 fries with a drink purchase. Spoiled!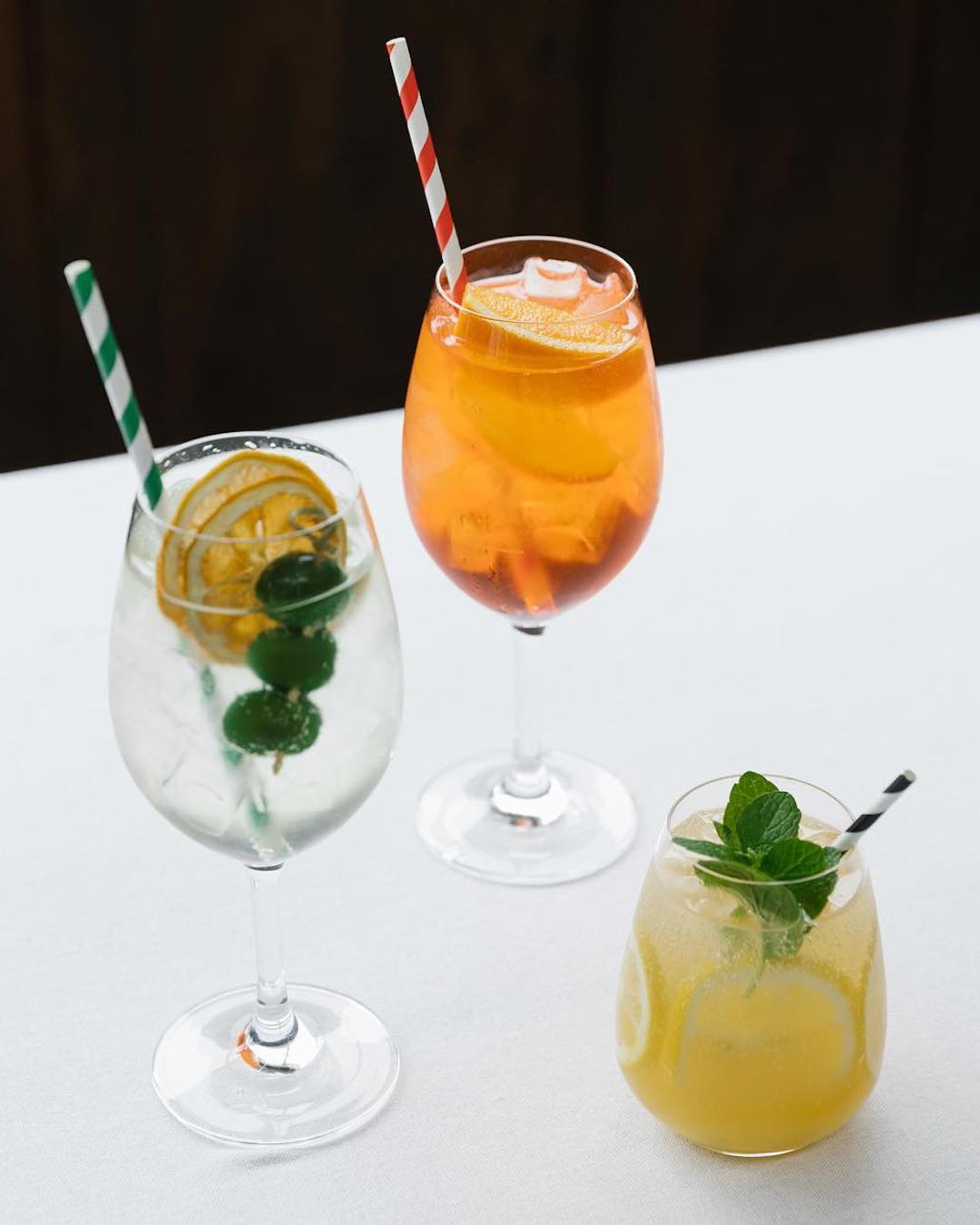 ELMO's
Ponsonby
Step through ELMO's funky red door between 4.30pm and 6pm daily (and all day Sunday, just sayin') to indulge in an epic Italian Happy Hour. We're talking Aperol, limoncello and 'Italicus' spritz varieties for just $14, wine and tap beer specials, plus tasty antipasti and a cheese and charcuterie board.
Bedford Soda & Liquor
Ponsonby Central & Takapuna
Known for its mighty meatball menu (which is fully customisable),
Bedford Soda & Liquor
has you covered when you're searching for great after work nourishment. From 4pm to 6pm you can wash down your choice of balls with $7 house lager, pinot, sauv, rosé or cider, or a jug of beer for $20.
The Occidental Belgian Beer Cafe
Vulcan Lane
For when the monster in your belly demands mussels (and it happens to be a Monday) make a beeline for Vulcan Lane and get amongst The Occidental's famed Mussel Mania—$12 for a half pot of mussels or a kilo for $16, with the essential side of 'frites', housemade mayo and whatever sauce tickles your fancy. They also rock a steak special on Tuesdays, a fried chicken special on Wednesdays, and tap and house wine specials from 5pm to 7pm every Thursday.
Talulah
Britomart
Hidden away up a staircase, this tiki bar is decked out with lush greenery and fairy lights, giving off ultimate vacay vibes. Talulah will have you feeling like you've escaped the city for sure. Their Happy Hour, affectionately known as 'Tiki Time', runs from 4pm to 7pm with $10 cocktails (that change daily) and $7 beers.
The Portland Public House
Kingsland
The beating heart of Kingsland, The Portland Public House offers $6 burgers with any drink purchase from 4pm to 7pm every night. Choose from Moroccan chicken, Angus beef, crispy chicken, pulled pork, falafel, 'Cute Queen' (with a housemade corn and pea patty) or fish. Add a round of skinny fries for $4 extra and you're set for the night.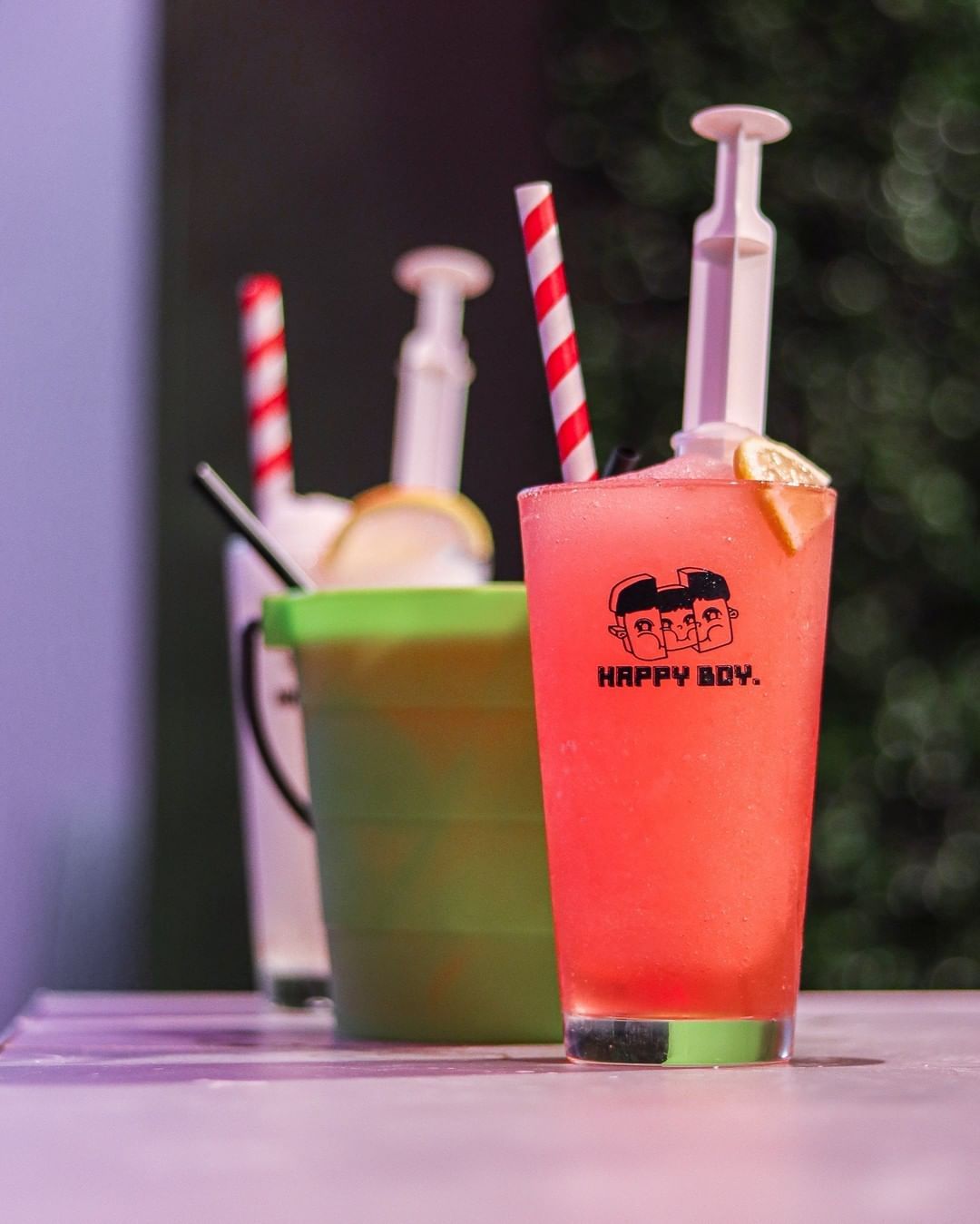 Happy Boy
Royal Oak
If your dreams are made of all things neon, Happy Boy is for you, and they've got tonnes of specials. Grab a burger, fries and a house drink on Tuesdays for $25, a slushie bomb on Wednesday for $10, a bucket cocktail for $20 on Fridays, a beer tower for $45 on Saturdays and ribs plus two house beers for $30 on Sundays. Hello, neon joy!
Freeman & Grey
Ponsonby
Pizza-lovers, you're gonna' want a slice of this (we had to). From 12pm to 2pm and 5pm to 7.30pm every day Freeman & Grey dishes out whole pizzas for just $5. This is not a drill.
iTi
Titirangi
We love iTi for its feel-good vibes, proximity to the soulful Waitākere Ranges… and its happy hour from 4pm to 6pm every day. On the menu are a selection of tap beers for $7 each, small wines for $7 and large wines for $12.
Mission Bay Cafe
Mission Bay
Named after the gorgeous Mission Bay Beach it overlooks, Mission Bay Cafe is a long-standing gem that knows how to deliver an excellent happy hour. From 3pm to 6pm every day of the week, you can revel in summer vibes while sipping $6 house wines and beers.
O'Hagans
Viaduct
Last, but certainly not least, is everyone's favourite Irish watering hole O'Hagans. With perfect harbour views, sweet live music, top-notch eats and some very tempting drink specials, you know you're in for good craic. Treat yourself to a signature gin cocktail or espresso martini at Happy Hour for just $13 between 5pm and 8pm, or quench your thirst with their beer jugs for $27 between 3pm and 6pm.
Looking for more great bars? Here's 50 of the best bars in Auckland.
Image credit: Bar Celeste, ELMO's, Happy Boy Eatery