There's no doubt Auckland is a foodie haven. No matter your budget—from cheap and cheerful to bougie AF—there are all manner of delicious eateries to sink your teeth into. So you can get straight down to chowing down, we've rounded up the best restaurants, bars and cafes to feast at in the CBD. You're welcome.
Here are the best restaurants, bars and cafes in Tāmaki Makaurau CBD.
The Best Restaurants In Auckland CBD
BOSSI, Commerce Street
An irresistible new Italian restaurant in the heart of the CBD where you're guaranteed to return to try errrrything on the menu.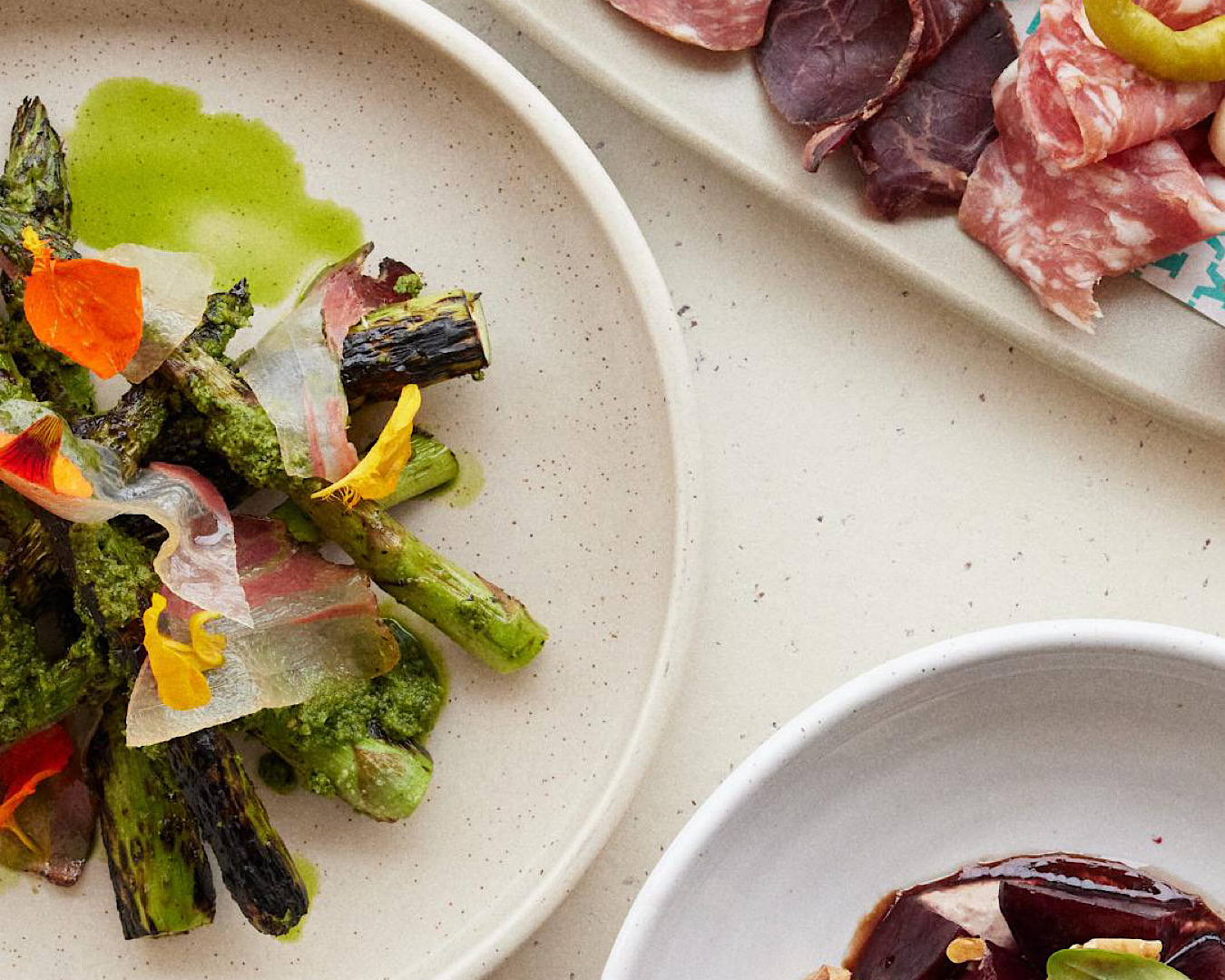 Treat yo'self to a lavish Italian spread with a stunning view to match. Save room for a helping of their decadently creamy zabaglione-filled tiramisu.
Smashed burgery goodness with 'frosted' skinny fries and milkshakes in a retro wonderland.
Onslow, Princes Street
World-class and worth every cent, Onslow is an experience all of its own. Think fried bread, a salmon trolley, and exquisite desserts.
Discover Indonesian cuisine at its best with delights like beef rendang, tofu fried in Balinese sauces, tasty skewers, refreshing cocktails, and dangerously good soju in assorted flavours.
Alma, Quay Street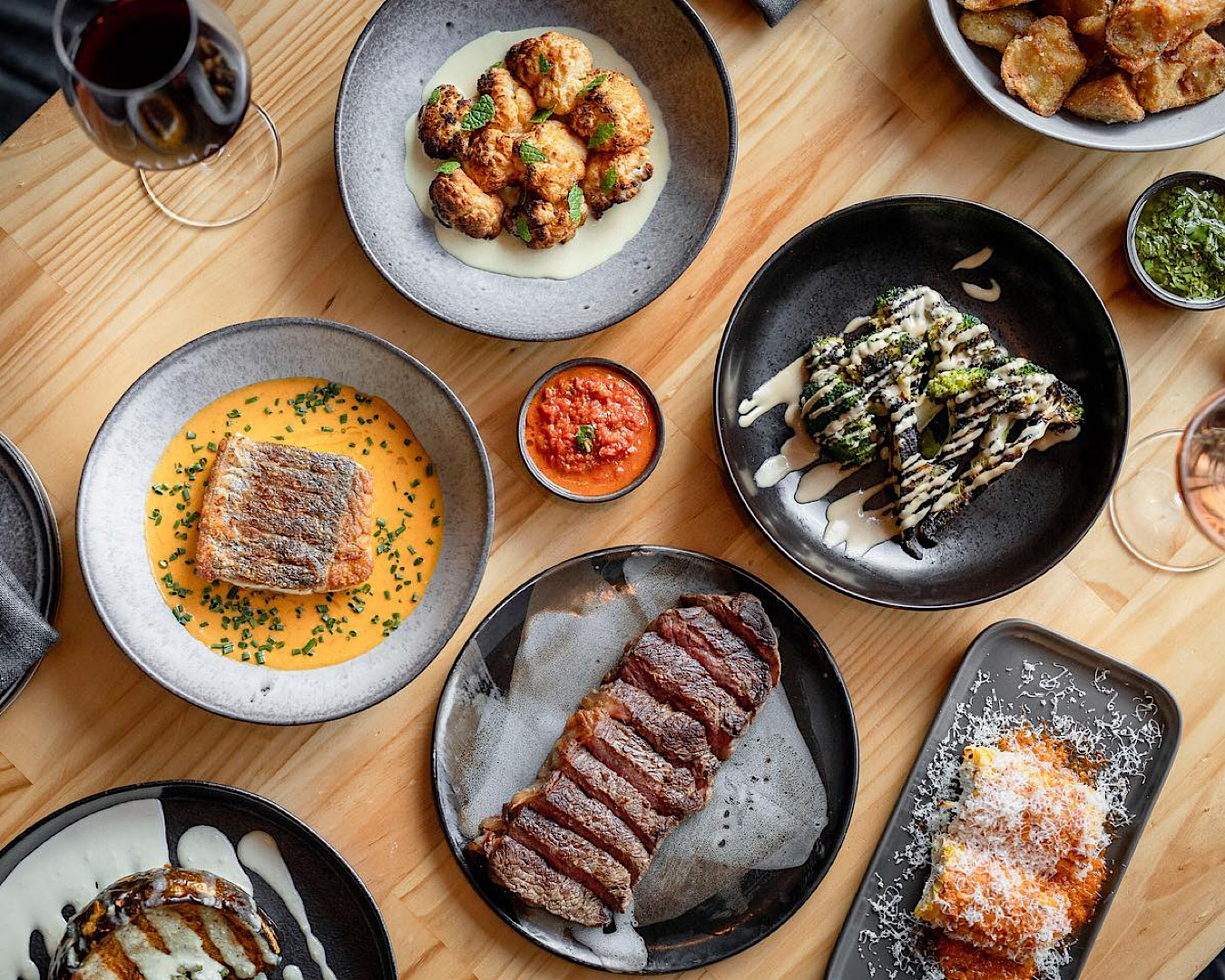 Dishing up Andalusian soul food like no other, pull up a seat at Alma for flamed, charred and smouldering kai you'll want to gorge on for days.
For French tapas that are as delicious as they are gorgeous, Wander's the place to be.
Homeland, Westhaven Drive
Peter Gordon's Homeland is a cooking school, innovation hub, and community connection space. Most importantly, it serves one helluva meal with a menu that changes daily in a nod to sustainability.
Mr Taco, Victoria Street West
Mr Taco is the authentic taqueria your tastebuds will crave forevermore. Be sure to try the cactus tacos.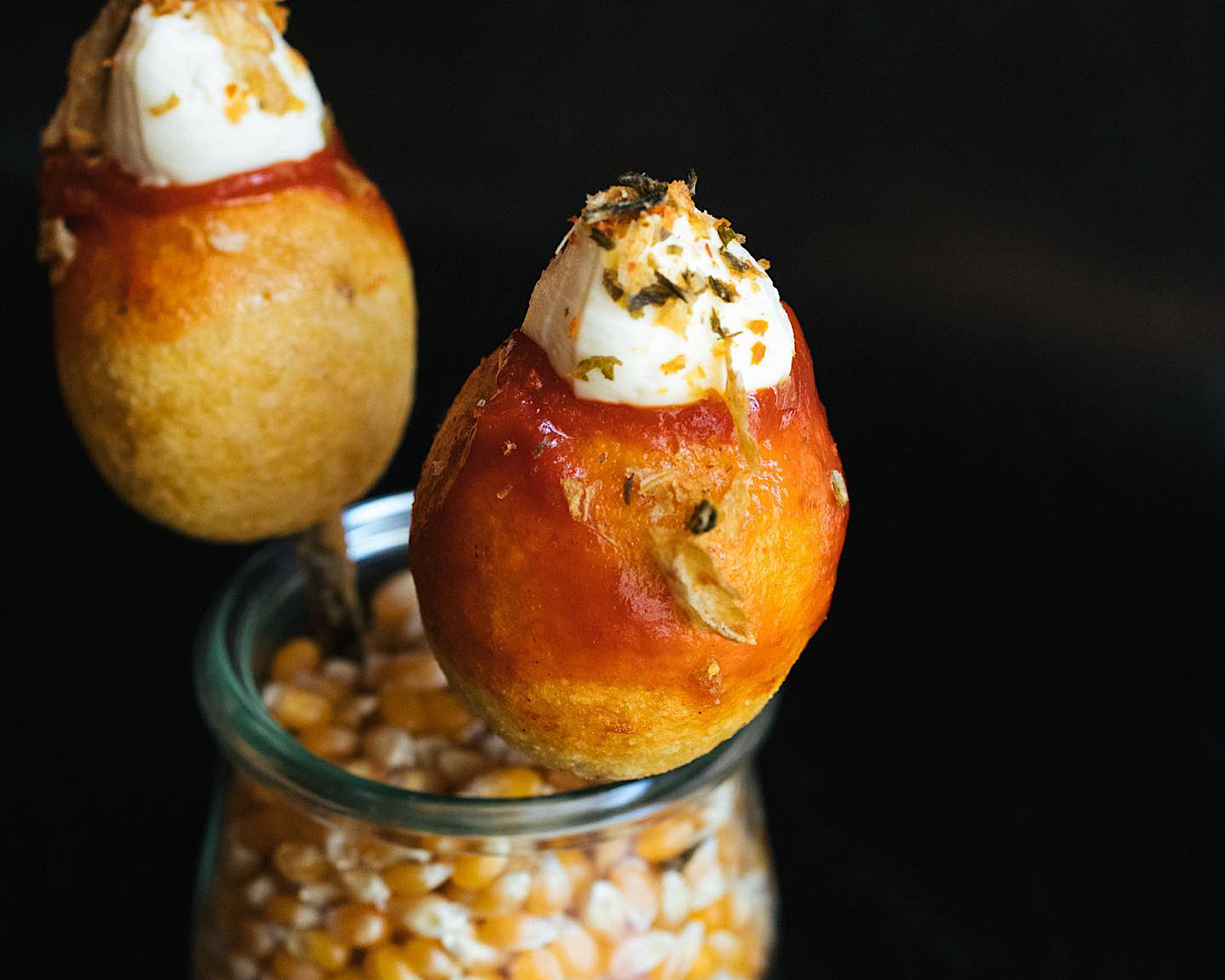 Constantly creating new and surprising dishes, Culprit. is art as food incarnate. Come hungry.
Contemporary New Zealand blends with Japanese, Korean and Chinese cuisines in a fusion that just screams get in my mouth, stat.
A gluten-free craft taqueria slingin' handcrafted tacos filled with the freshest, healthiest and incredible flavour combos washed down with frozen margs, wine, craft beers and plenty of tequila.
Cassia, Federal Street
A swish, light and bright restaurant whipping up some of the most groundbreaking Indian cuisine around. The perfect spot whether you're after pani puri and cocktails or a full feast.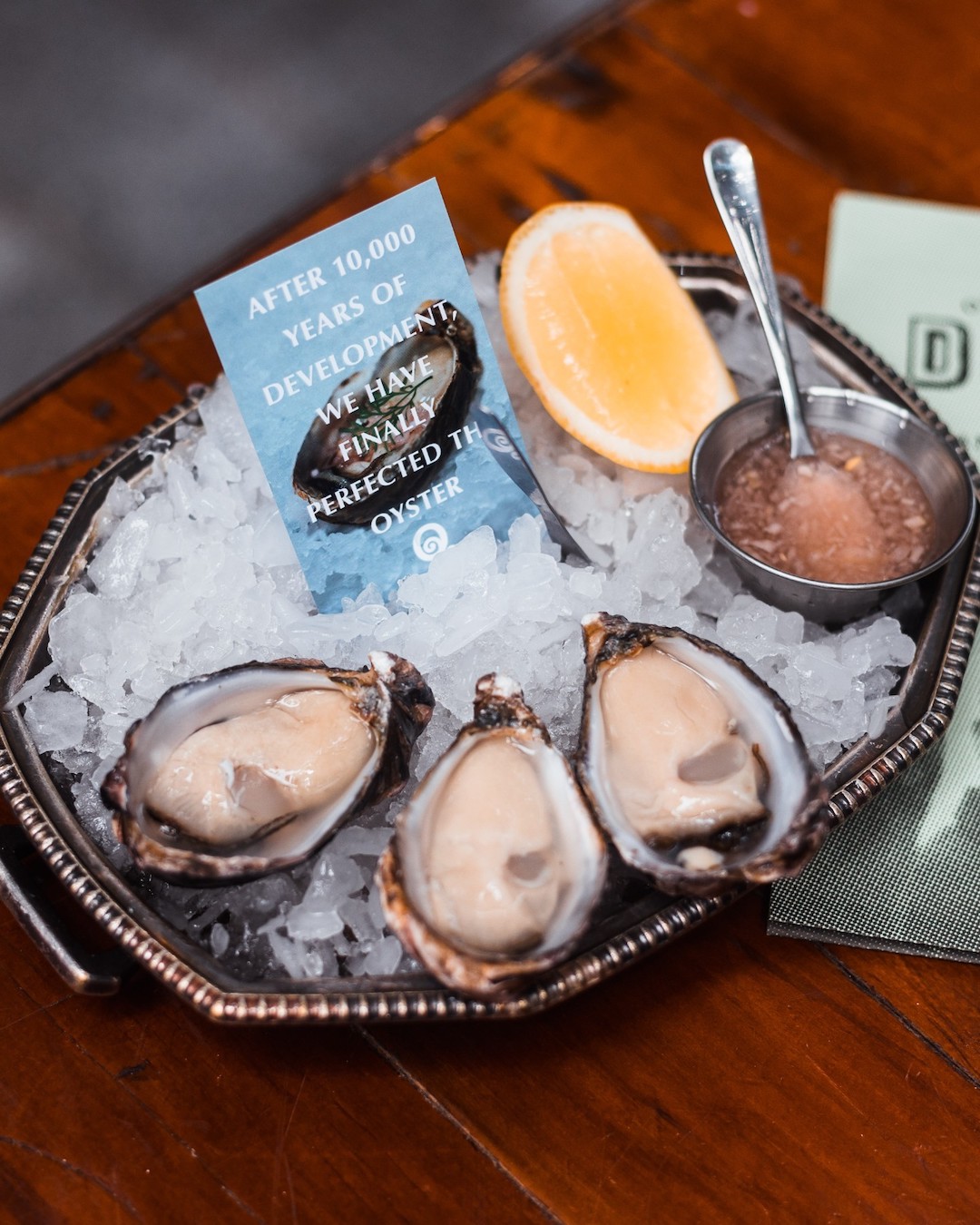 Whether you're after petite breakfast beignets, an evening of freshly shucked oysters or everything in between, Depot is just darn delicious.
Origine, Commercial Bay
Perfection in the form of mushrooms, gooey cheese and fluffy pillows of Agria potato gnocchi, and a whole lot more.
Smoked kahawai croquettes, yuzu granita and Brussels sprouts you'll actually want to eat, all this and more awaits you at Hugo's Bistro.
Ahi, Commercial Bay
Translating to 'fire' Ahi never fails to delight with its homegrown, authentic Aotearoan flavours.
Sumthin' Dumplin', Wellesley Street & O'Connell Street
Uncomplicated authentic dumplings in pork, beef, prawn, chicken and tofu varieties, all with rad names.
Renowned chef Michael Meredith's exceptional restaurant slings modern Pacific and NZ flavours in the heart of Britomart. Pro tip: the kitchen counter is the best seat in the house.
Yakitori skewers and small bites in a delightful, cosy setting with plenty of sake and plum wine. Their deep-fried, almond-coated kumara balls are the stuff of dreams.
Masu, Federal Street
Japanese heaven specialising in the centuries-old 'robata' or fireside cooking method developed by northern Japanese fishermen.
Offering a cheap and cheerful veggie twist on traditional Thai dishes with an abundance of meat and fish substitutes galore, this laid-back spot is one of the best around.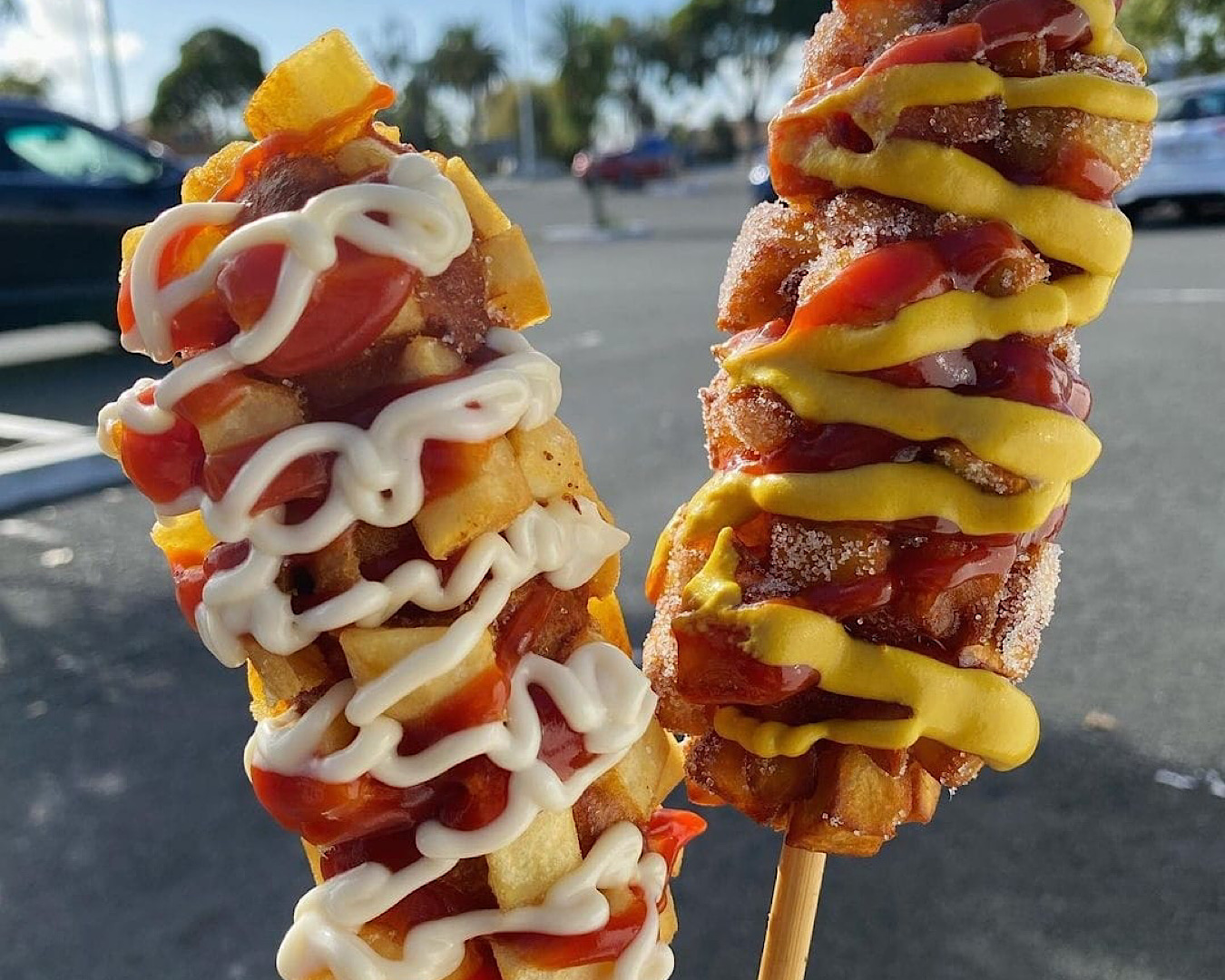 A deep-fried lesson in utter indulgence, sometimes you just need a hot dog on a stick rolled in dough, fried for the gods, coated in sugar and served with lashings of sauce.
The Fed, Federal Street
Rest easy knowing there's never a day where you can't get your mitts on the curd-gravy-fry trifecta that is poutine.
Dine 15 storeys high in the sky. Dip into their raw bar, slap forkfuls of Cloudy Bay Clams spaghetti in your face, then food coma with their Blingsu Korean shaved ice dish to finish.
MoVida, Tyler Street
The Melbourne institution has hopped the ditch and brought its theatrical style of Spanish tapas to Britomart. Spectacular food, wine and cocktails, book a table, stat.
Loved for its chic decor as much as its stunning flavour blend of traditional Hanoian street food with North Vietnamese and New Zealand cuisines.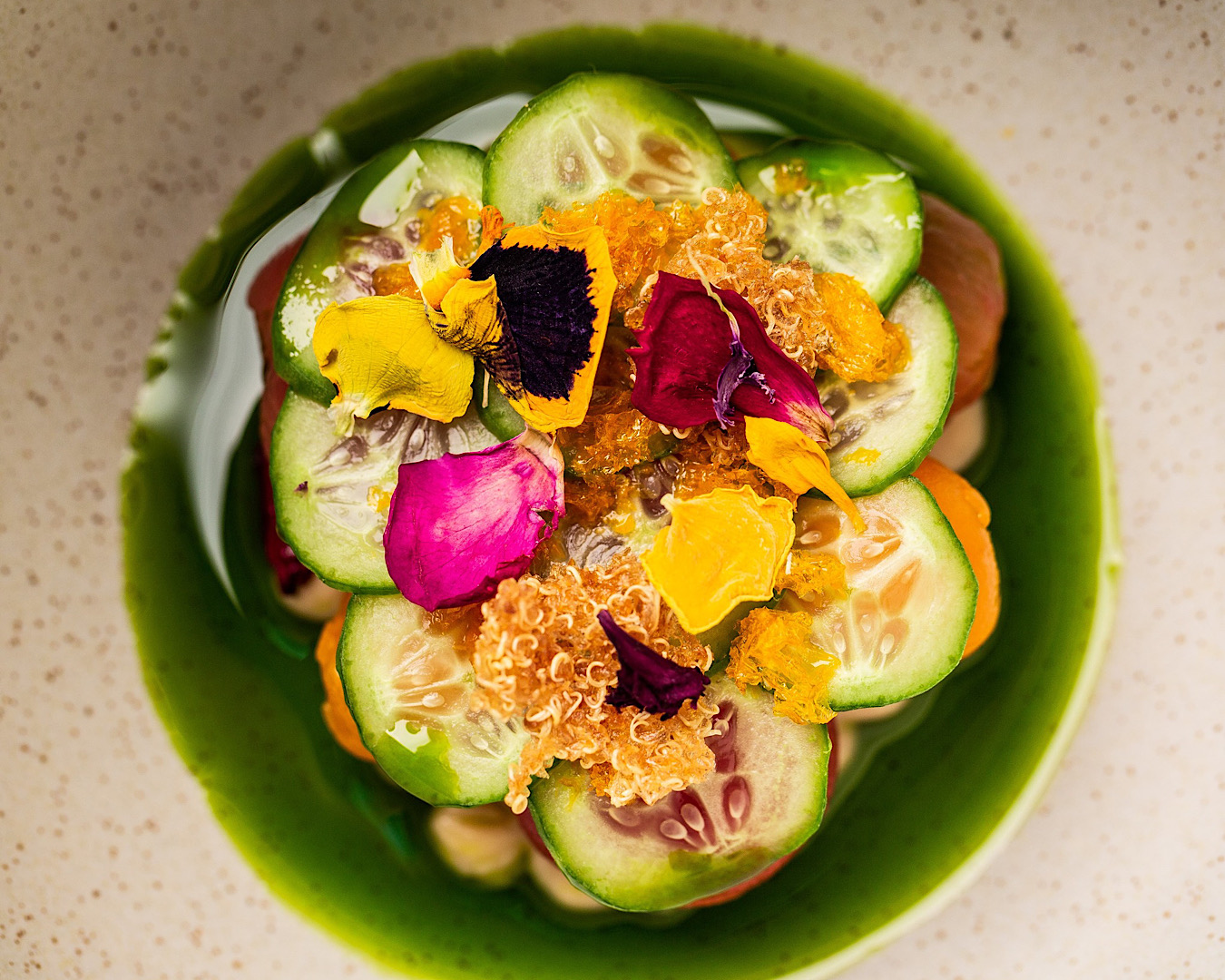 Another culinary gem by Peter Gordon, chowing down on exquisite food from the height of one of the city's most epic icons is simply the best.
Esther, QT Auckland
Inspired by the sun-soaked shores of the Med, Esther is a feast for the senses that's finished perfectly with a big ol' slice of baked Basque cheesecake.
Renkon, Durham Street East
Renkon has been staving off the hangry demon within for many years and is practically unrivalled when it comes to price.
Bite into seasonal specials, do a tequila tasting and revel in the rich culture that this menu pays homage to.
Beijing-inspired juicy seafood, melt-in-your-mouth braised brisket, crispy dumplings, succulent noodles, fresh greens and next-level cocktails in a secret underground haunt.
Gochu, Commercial Bay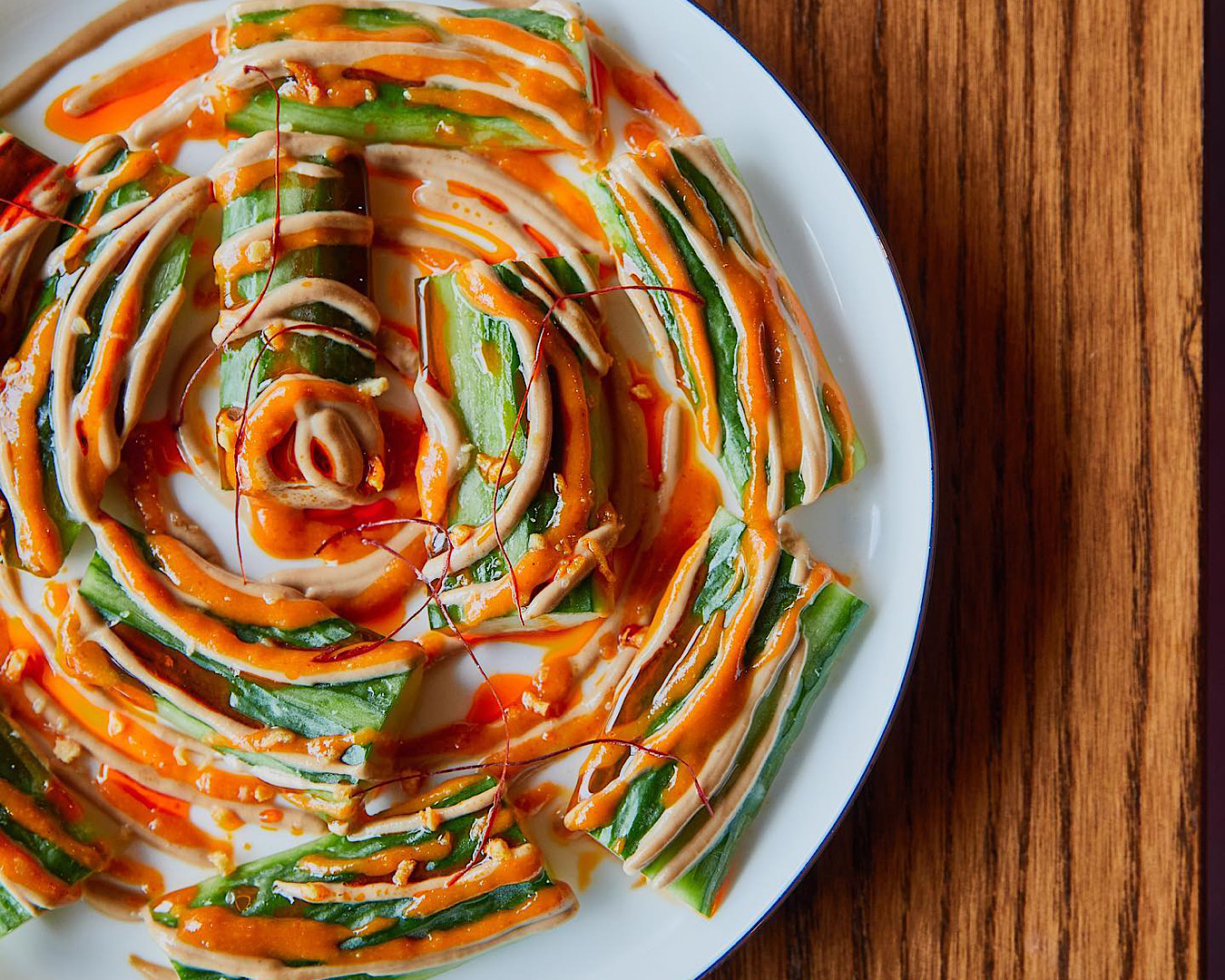 The spicy pork milk buns with beurre blanc sauce will change your life, period.
Sustainably caught seafood paired with views of the glistening Waitematā Harbour. Think scampi tail eclairs, grilled crayfish tail, torched clams, flamed ora king salmon and more.
Eat your way across China with a curated menu featuring flavours from Canton, Sichuan, Huaiyang and Beijing. Delish.
Kingi, Britomart
Sustainably sourced seafood that's as fresh and delicious as it is bougie.
With a wicked happy hour, to platters that'll make your tastebuds sing, there are plenty of reasons to dine at Everybody's, but they had us at 'halloumi corn dog'.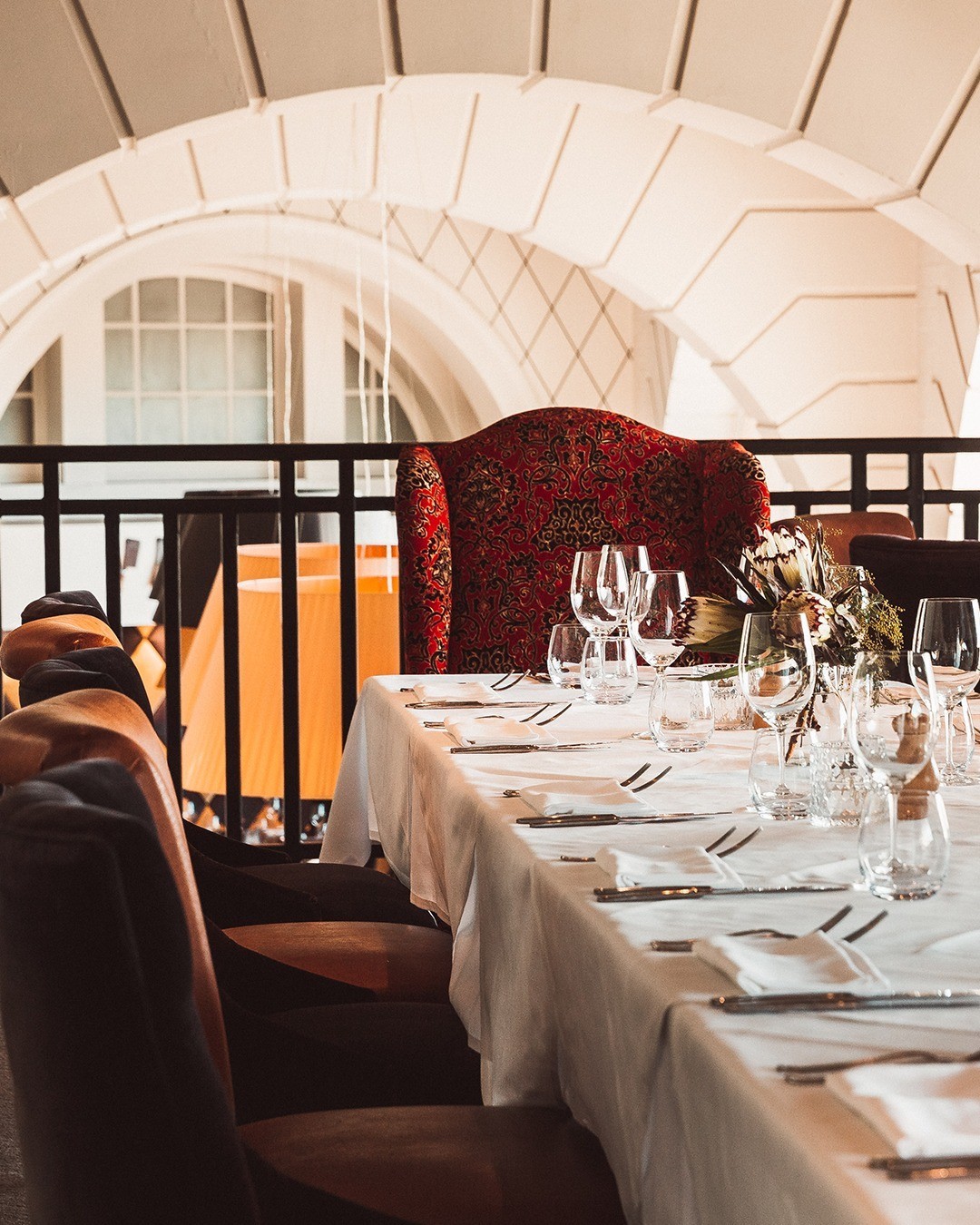 Book in at Botswana Butchery for a top-notch taste of the Deep South in a swish setting, whether you're on the prowl for lunch, dinner or bar snacks.
Head to Ima for more shawarma, falafel and couscous than you can shake a kebab at. Home-cooked, nutritious and delicious.
Oysters and steak with a view. Need we say more?
Decked out with a starry red ceiling, this place is a serious contender in Tāmaki Makaurau's Mexican food scene. Fill your face with their 'carrot mince' nachos.
Wrap your mouth around all the things at this atmospheric, modern Indian eatery where every mouthful is an utter delight.
The Best Bars In Auckland CBD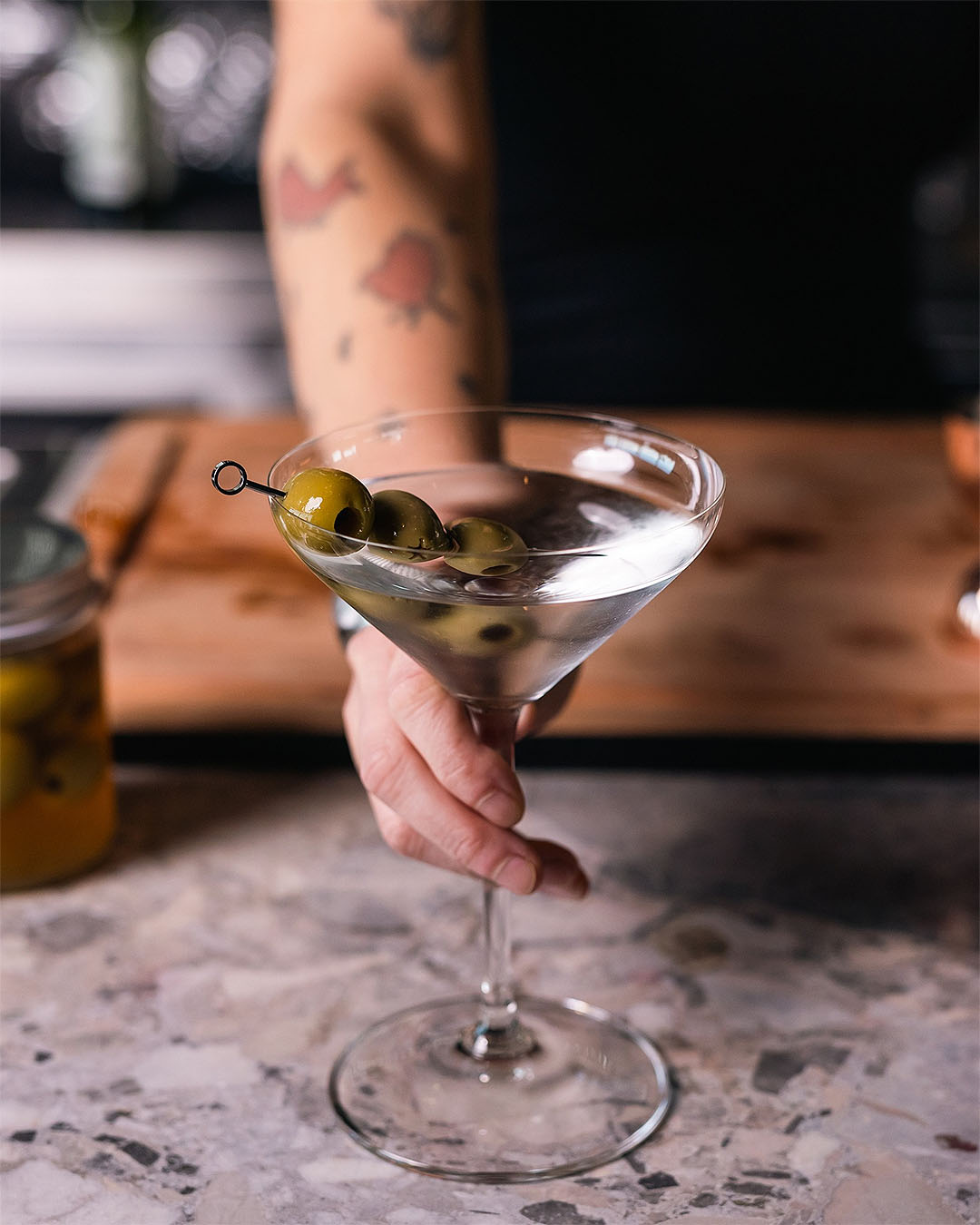 Welcome to the highest rooftop bar in New Zealand. You may need to wait to gain access to this jewel sitting pretty 38 floors up, but boy is it worth the wait.
Culprit's lush sister, Little Culprit serves lashings of atmosphere, cocktails and kai.
Find your way into this sultry subterranean speakeasy and kick back as the expert mixologists whip you up a custom tipple (or three).
Spritz up your evening with palette-pleasing Italian tipples, along with a selection of salumi, antipasti and pizza. Beautiful.
Mo's, Federal Street
Practically an institution, Mo's was vibin' before vibes were a thing. Swing by for great cocktails, beer and wine, and stellar hospitality.
A favourite for years now, go for the absolutely glorious salt and pepper squid.
The perfect place for spending a lazy evening sharing Mediterranean tapas, mezze and a cheeky slice of cake.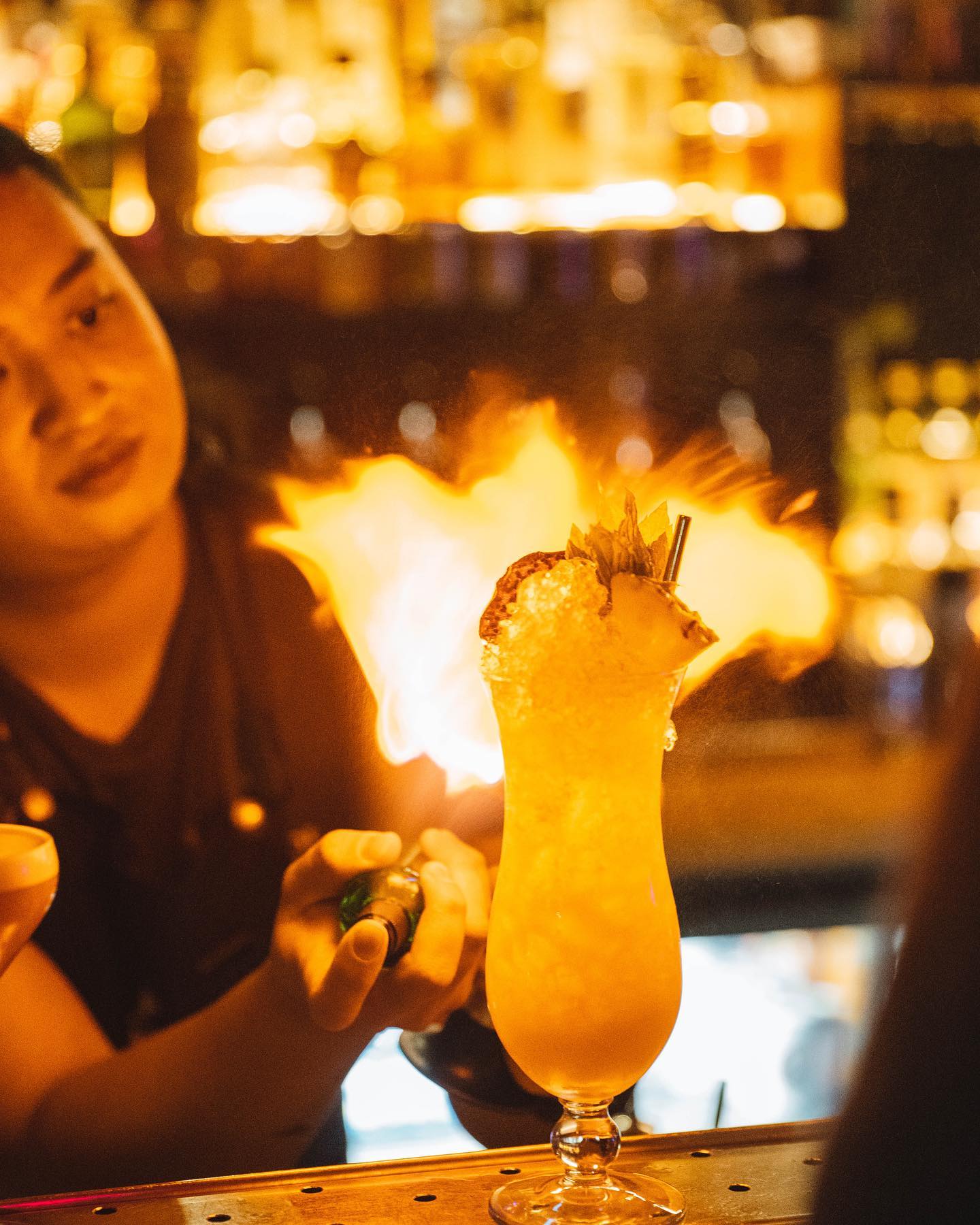 Organic wine, mind-blowing cocktails and actually life-changing eats perched on a rooftop in the Viaduct—what's not to love?
Gin lovers will be starry-eyed at this cracking bar stacked with 170 gins and an elegant food menu to match.
For when you want to feel luxe. Order up a round of oysters with a side of parmesan truffle fries and all your worries will melt away.
One of the most legendary bars in the city, head here for pumping music and cocktails in teapots.
Hidden in the cellar underneath Danny Doolan's is a buzzy new bar stocked with juicy libations, possies to perch and some damn fine music.
The Best Cafes In Auckland CBD
Chur Bae, Wellesley Street West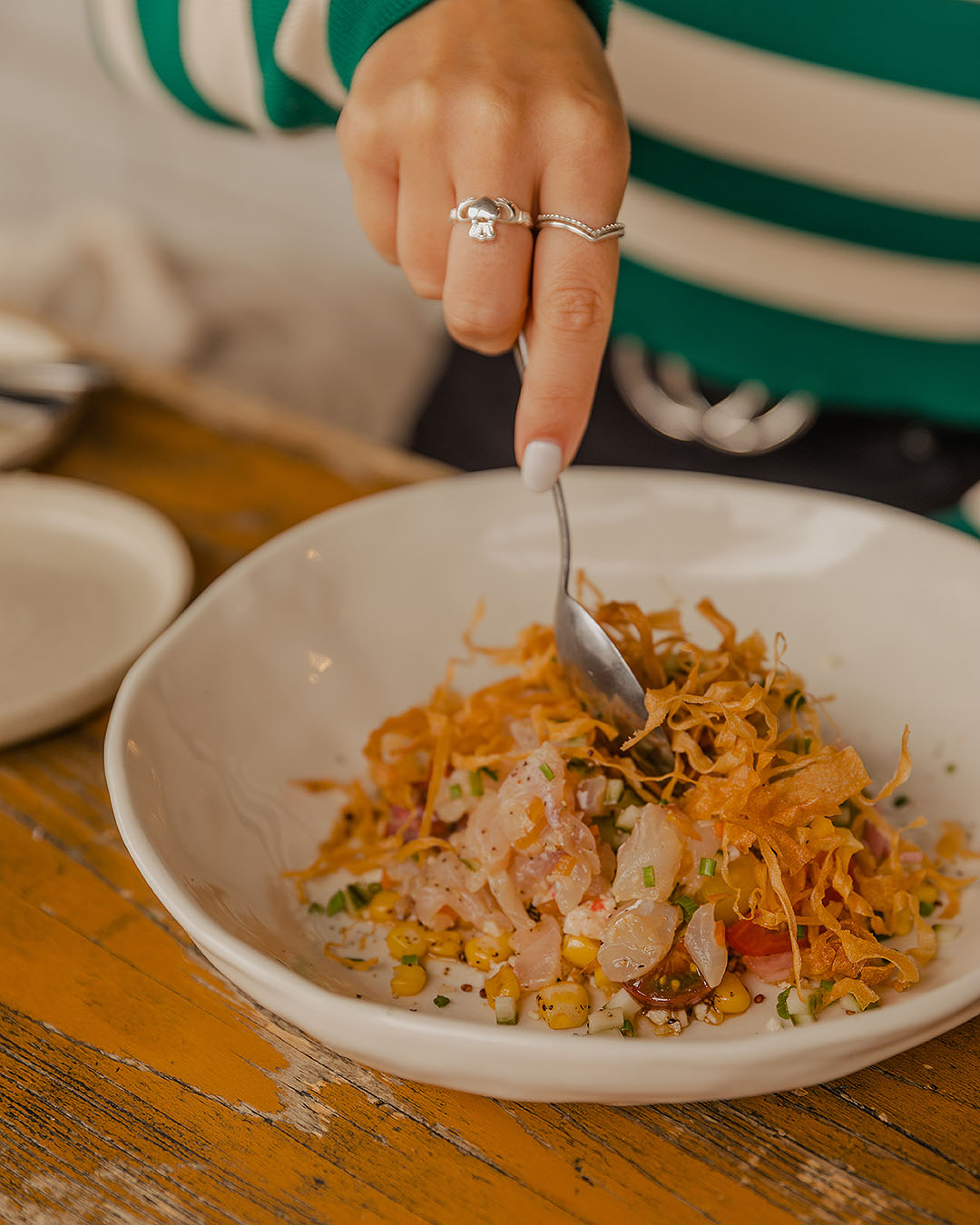 If you're after a brunch empire, look no further. Prepare to sink your teeth into some of your favourite brunch dishes with a delicious Korean twist.
Amano, Britomart
Serving up rustic Italian-inspired cuisine, this eatery is big on environmentalism opting for ethically farmed, sustainably caught and no waste.
Best Ugly Bagels, City Works Depot + Commercial Bay
Renowned for bagels brimming with all the treats, from bougie AF to dependable classics like Marmite + Cheese. It doesn't get better than Best Ugly Bagels.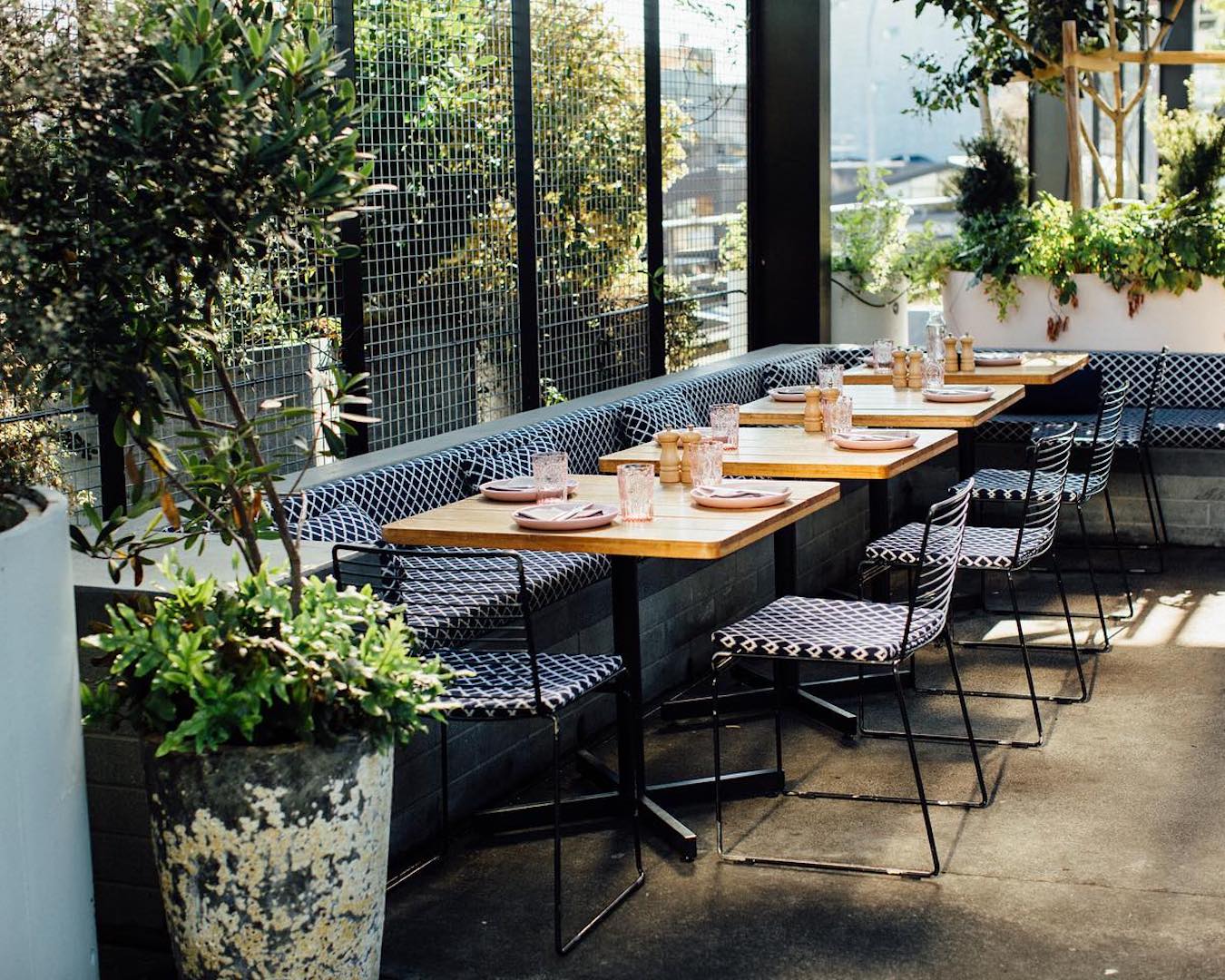 You can depend on Odettes for a sensational feed every goddamn time, and the leafy open space is perfect for catching some sunshine.
Boasting a chilli scramble that's everything, plus signature Black Forest crumpets, when you eat here, you'll walk out chuffed (we had to).
One word: fatcaron. Yep, for a reimagined, totally extra take on the dainty French delicacy hit Daldang, and hit it hard.
Scarecrow, Victoria Street East
Part urban farmers market, part gourmet kitchen, everything at Scarecrow is top-notch. Their Breakfast Greens will gently lift you out of even the worst hangovers.
Planning a crawl? Hit all the best bars with this epic roundup.
Image credit: BOSSI, Bivacco, Alma, Culprit., Origine, Depot Eatery, @nzfoodproject, The Sugar Club, Gochu, Botswana Butchery, Bar Albert, The Parasol & Swing Company, Chur Bae by Jamin Drupsteen, Odettes Eatery.