Let's face it, there's nothing better than discovering (and tasting) everything that's new in the world of food so we've done the hard yards for you.
Sink your teeth into these tasty tidbits from around New Zealand including news of a Duck Island x Garage Project collab. You're welcome.
We're Crushing Big Time On These Christmas Donuts From Market Darlings, Butter Baby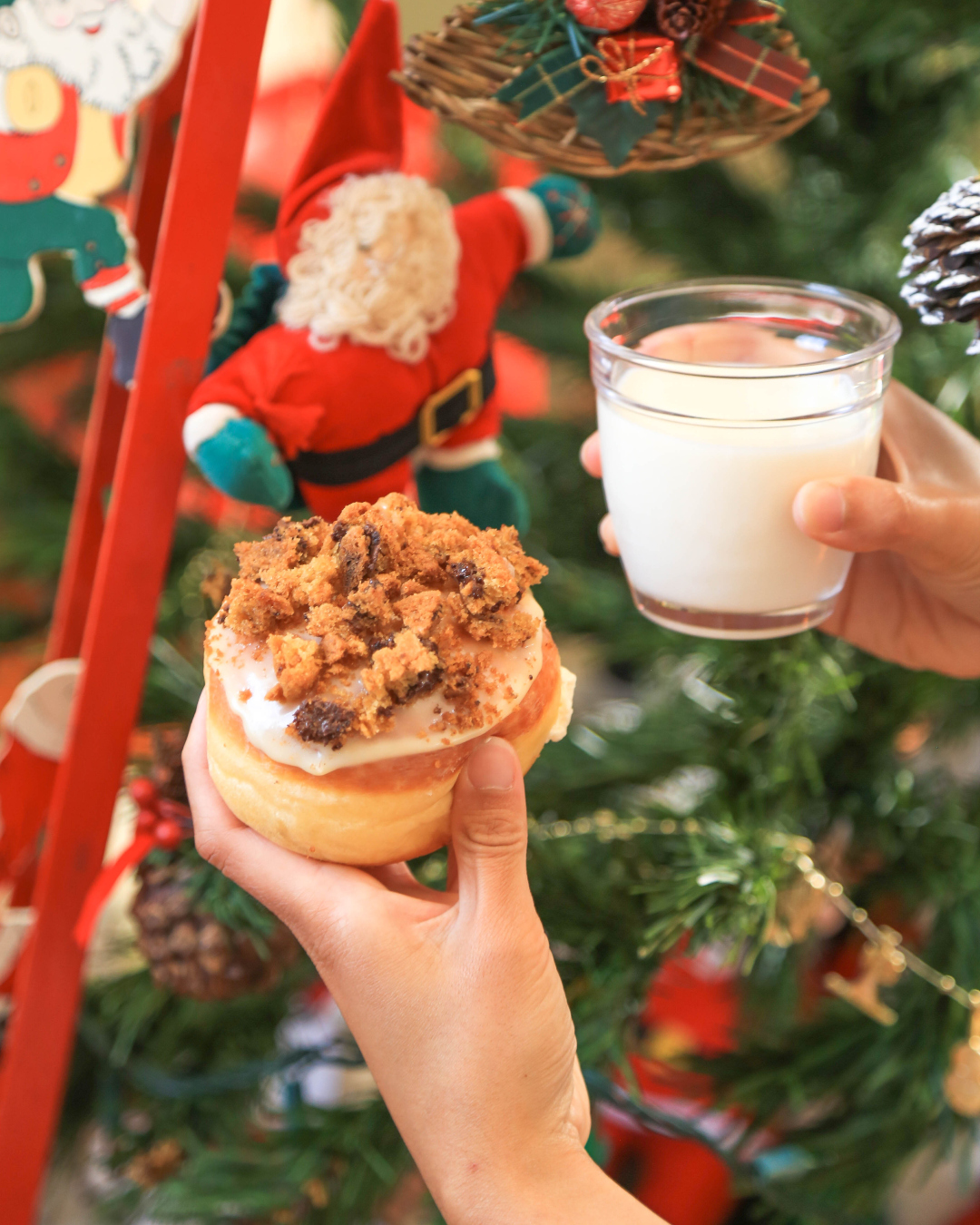 We spy with our little eye something magical cooking in Butter Baby's kitchen this holiday season... a special menu of Christmas donuts, which you'll find exclusively at the Britomart Saturday Market between 8 am-1 pm every Saturday from now until December 25. We'll certainly be dashing through the snow (or at least through the CBD) for a taste of these incredible treats, which come in four unapologetically festive flavours. Wrap your hooves around Rudolph's Carrot Cake, pumped full of carrot cake custard then topped in vanilla cream cheese frosting—spice things up with Gingerbread, a ginger custard-filled number smothered in white chocolate glaze and ginger crumbs—carve your way through a Chocolate Log Cake, featuring choccy-flavoured custard, cream, sponge, glaze AND flakes—and pay homage to the main man himself with Santa's Milk & Cookies, stuffed full of fresh vanilla whipped cream then finished with white chocolate glaze and the crew's infamous choc chip cookie crumb. Woof!
Pay A Visit To This Mouth-Watering New Noodle Bar On Ponsonby Road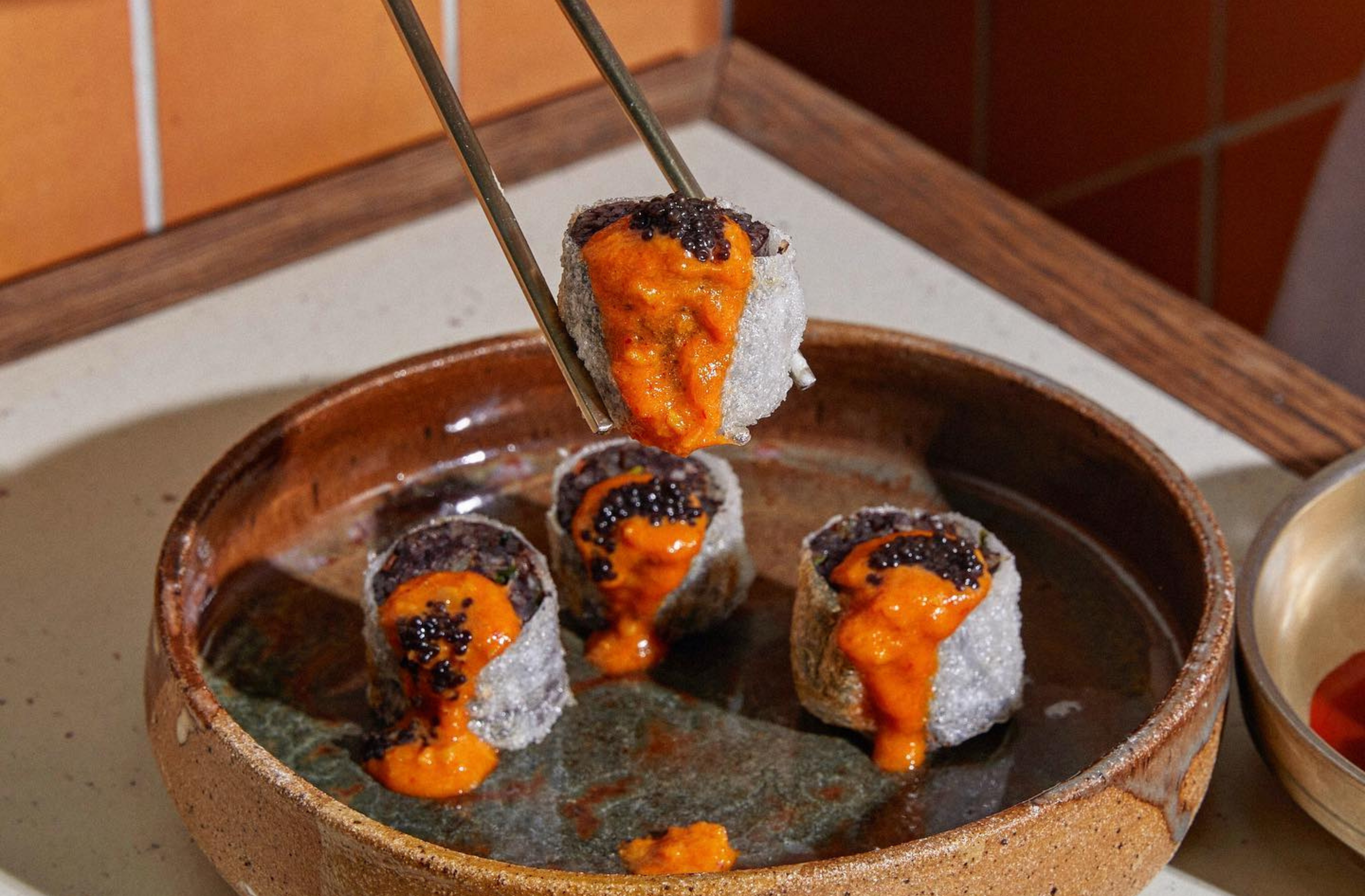 A mouthwatering new noodle bar has landed on Ponsonby Road from hospo legend, David Lee, and you're going to want to get there, stat. Lee has been instrumental in bringing us some of the city's most moreish Korean cuisine in recent years (think Gochu and before that, The Candy Shop), and this latest spot—Aigo—is no exception. Prepare to be bowled over by some of the most slurp-worthy dishes imaginable at this new eatery (whose name, rather fittingly, translates to 'oh my' in English) including thick, hand-pulled noodles stacked with scampi and prawn meatballs—kimcheese fries laden with bulgogi, gochujang chipotle and cheddar cheese sauce—and what we're picking will become Aigo's signature dish, tteokbokki (rice cakes) smothered in cacio e pepe, torched cheese and truffle. Bloody hell. Stick a fork in this saucy Korean goodness at 168 Ponsonby Road from 12pm-late, Wednesday through Sunday.
Get Festive With One Of These Ridiculously Cute Gingerbread House Kits
Christmas got you all like 'I wanna build a snowman'? Sorry to break it to you, but you live in the Southern Hemisphere (and probs don't possess the icy powers of a certain Disney princess) so... that ain't gonna happen anytime soon. You CAN however build a gingerbread house, and we reckon that's about the next best thing. Enter Auckland bakery Otti & Olli, who are bringing us a sweet DIY Gingerbread House Kit ($85) just in time for the holidays. Pull out your apron, pop on some carols and settle in for a few hours of festive fun as you piece together your very own edible abode, complete with an outdoor Christmas tree and of course, gingerbread resident. And as far as gingerbread houses go, it doesn't get much easier than this—it's really just a matter of sticking the pieces together and adding a few all-important touches (think icing, cookies, sprinkles, candy canes and chocolate). Now all that's left to do is refrain from eating the entire thing before you've had a chance to display it... Available online, and at Farro and selected Christmas markets.
Drop Everything, Duck Island And Garage Project Have Just Released Two New Ice Cream-Inspired Beers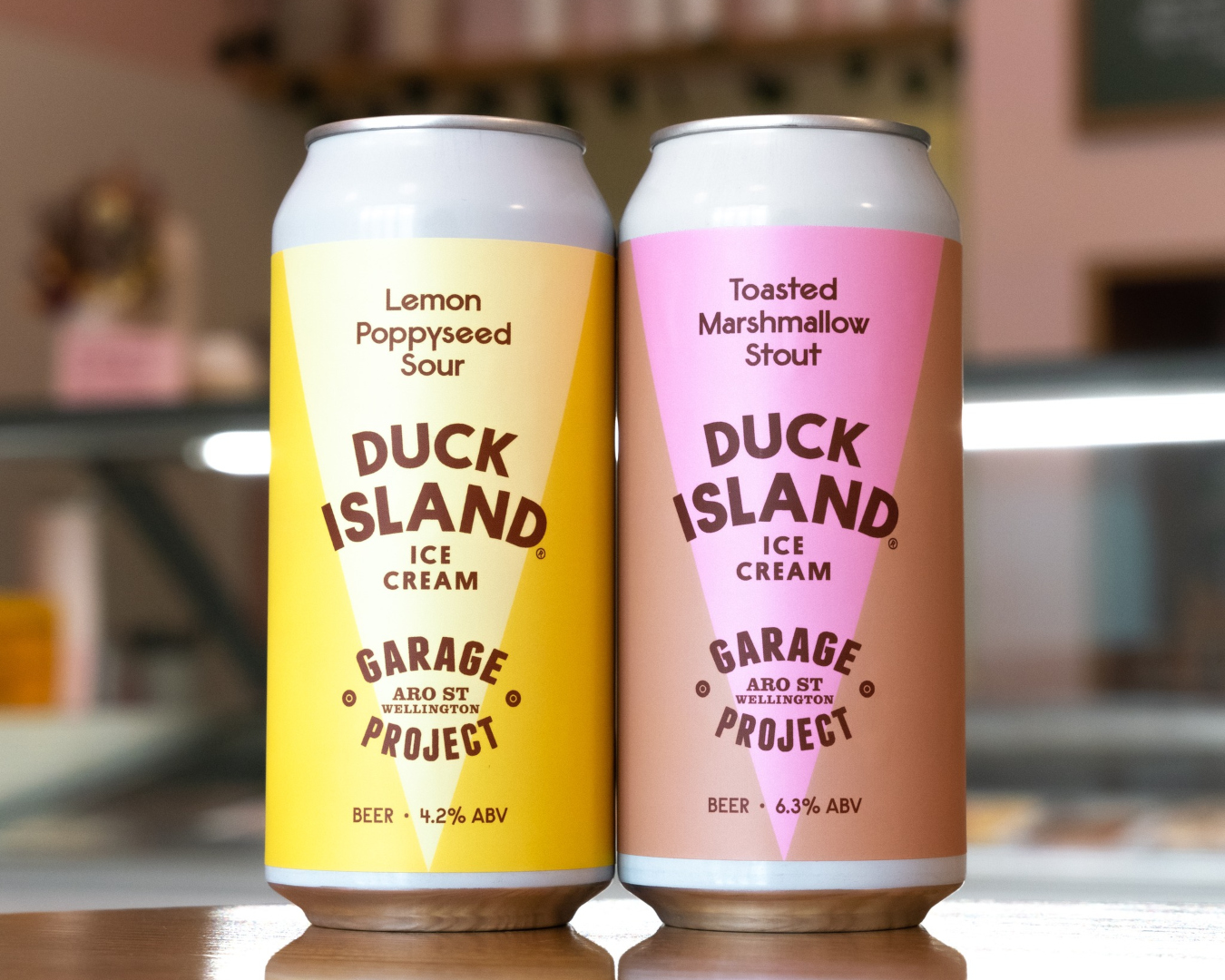 Veering away from Christmas treats for just a mo—but not away from treats entirely—with this fine news: the collective geniuses at Duck Island and Garage Project have just released two new ice cream-inspired beers. Yes, it's true, we thought we'd reached boozy enlightenment some years ago when we discovered fairy bread wine existed but it turns out we were wrong because enclosed inside these cans is something just as sweet. Pop open one of two flavours, based on some of Duck Island's most popular scoops—the punchy Lemon Poppyseed Sour, laced with creamy lactose, oats, wheat, poppy seeds and lemon juice—and the dreamy Toasted Marshmallow Stout, brewed with honey-coated toasted oats, chocolate malts, crystal rye, midnight wheat, vanilla, creamy lactose and yes, toasted marshmallows. Available now through Garage Project's website and cellar door locations. P.S. There will also be launch parties in both Auckland and Wellington this weekend to celebrate, complete with ice cream sundaes, dessert toasties and other OTT treats *immediately cancels all plans*.
We're Going Gaga Over These Gorgeous Festive Treats From Little French Pastry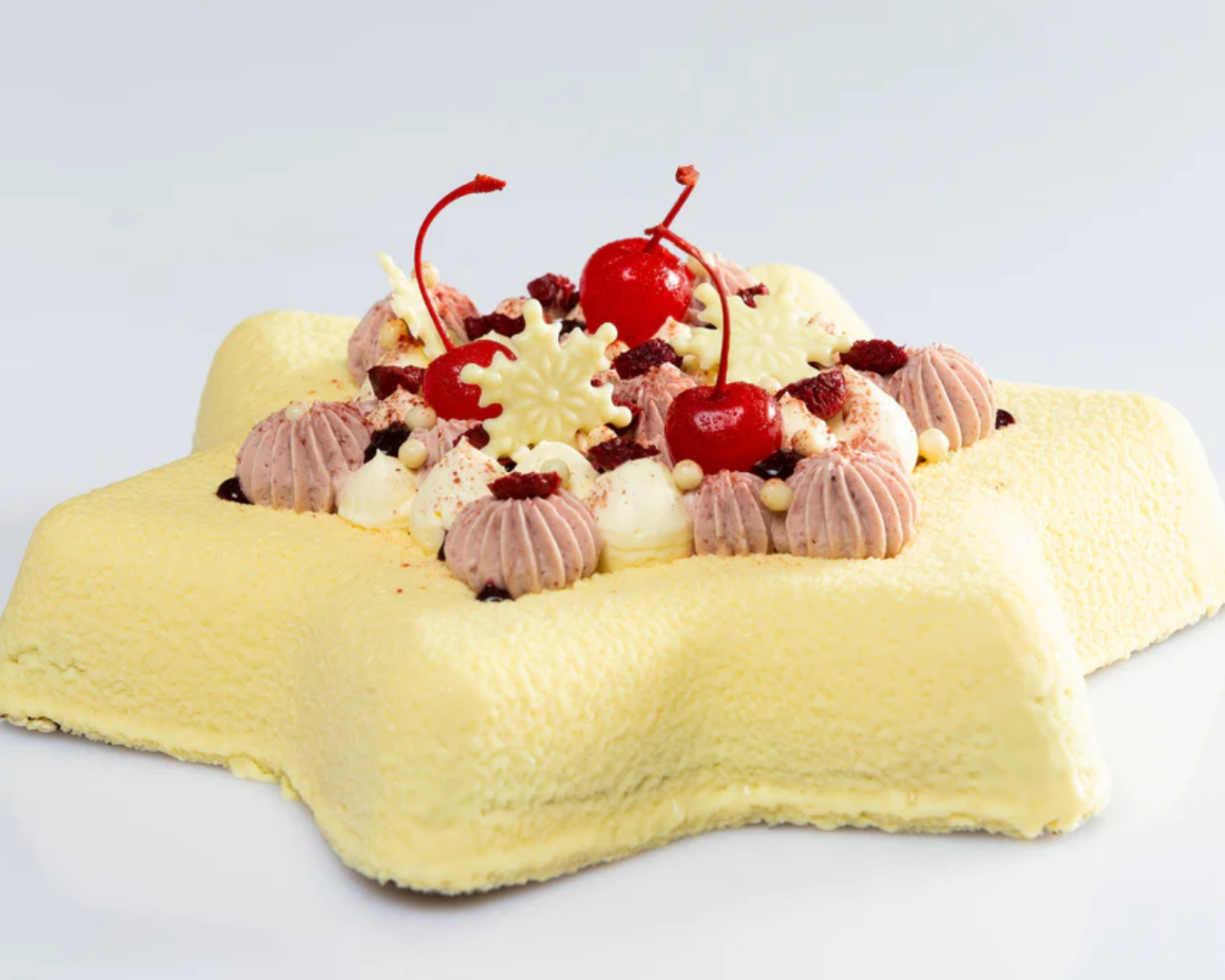 Dean Martin was certainly onto something when he sang about 'marshmallow clouds' and 'whipped cream days' in his classic Christmas carol, A Marshmallow World. 'Cos those are exactly the kind of images Little French Pastry is conjuring up with their drop-dead-gorgeous Christmas collection, prepared by renowned French pâtissier Ben Chevré. Think traditional Bûche de Noël (a rolled sponge filled with a decadent ganache, and available here in three decadent flavours—dark chocolate, exotic fruit, and chocolate ruby)— lemon meringue—Étoile de Noëll (a star-shaped white forest cake comprising a shortbread base, cherry gel in kirsch ganache and joconde sponge)—Christmas mince tarts, and our personal fave, a festive macaron tower. Add French cheese platters and a rather lush-looking free-range honey-baked ham into the mix, and you have your Christmas celebrations well and truly sorted (especially as they're delivering across Auckland, three times a week).
Food obsessed like us? Take a tour of Wellington, Christchurch, Queenstown & Auckland's best restaurants.
Image credit: Aigo, Butter Baby, Otti & Olli, Garage Project, Little French Pastry.