Let's face it, there's nothing better than discovering (and tasting) everything that's new in the world of food so we've done the hard yards for you. Sink your teeth into these tasty tidbits from around New Zealand, including news of a new Duck Island collab. You're welcome.
Daily Bread Has Returned To Britomart, Bringing With It Plans To Open A Mega Bakery/Eatery Right Next Door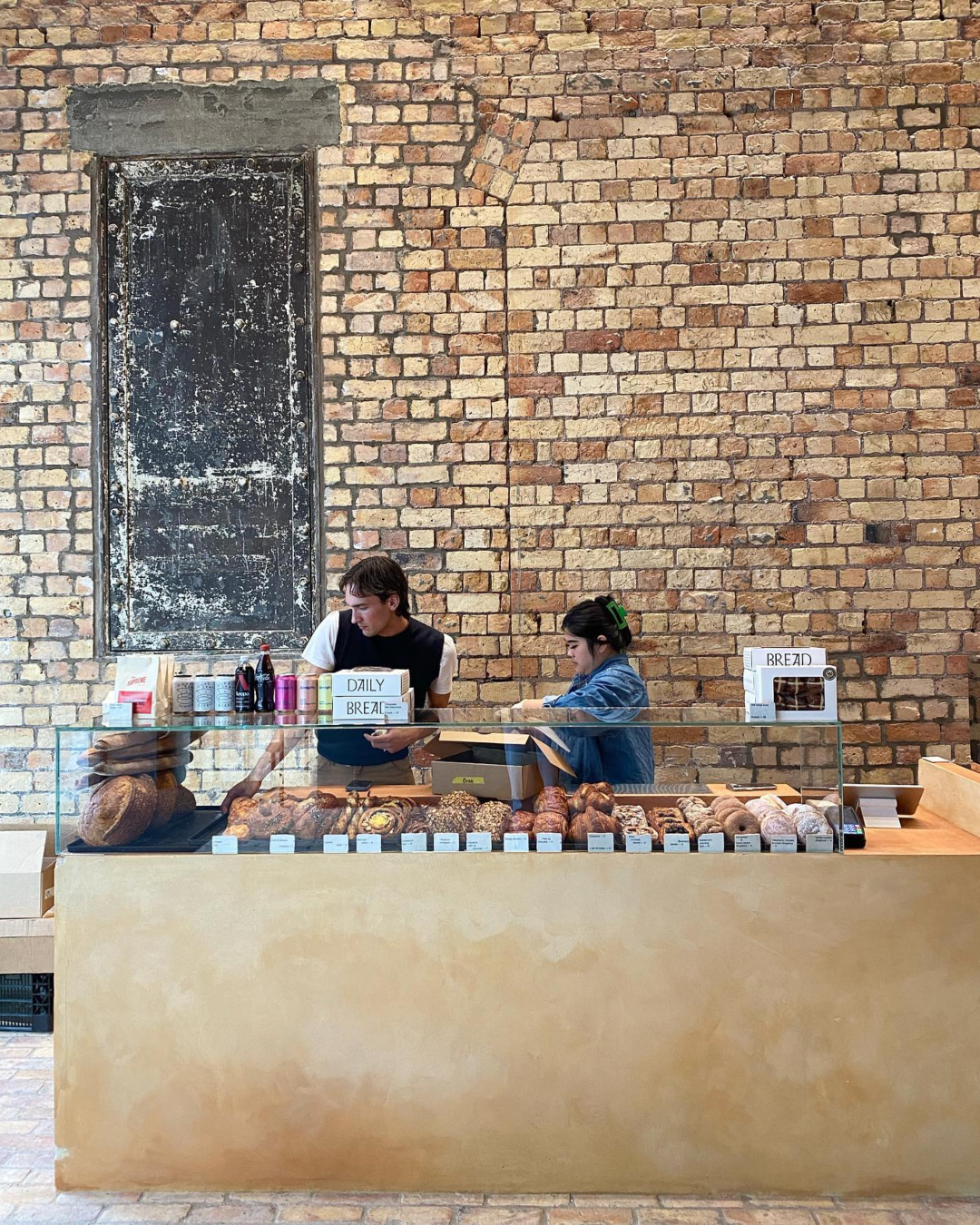 Daily Bread has returned to Britomart, and they're bringing plans for a bigger, better site with them. Their old haunt on Customs Street shut at the end of November, but it's all been part of a grander plan apparently 'cos word has it that their new spot on Galway Street will eventually sit alongside a huge (read: 300sqm) mega bakery-come-eatery, complete with its own a la carte menu and the capacity to seat almost 150 people. Forgive the pun, but this might just be the best thing since sliced bread. And while we're unsure when this next stage of the project will officially open, we can tell you this—we'll be keeping a very close eye on developments. And by that, we mean popping into the new store and grabbing all of our fave DB goodies, at any and every opportunity (sidenote: if you haven't tried their award-winning hot cross buns, now's the time. They've just taken out the top spot at The Great New Zealand Hot Cross Bun Competition, for the second year in a row).
Escape To Spain For The Evening With This Two-Day Dinner And Music Extravaganza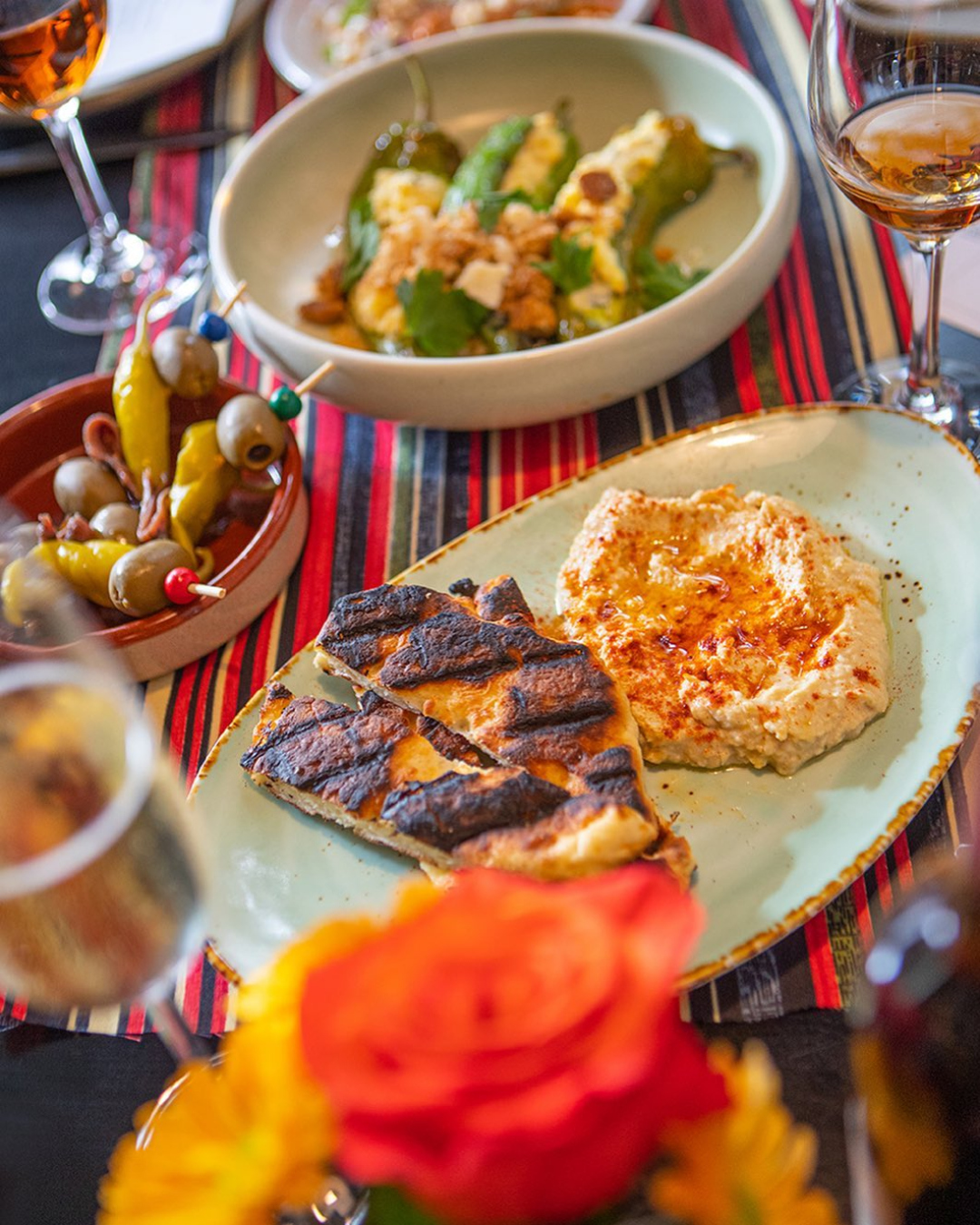 Wellington's Liberty Restaurant (sister to the acclaimed Logan Brown) is transforming into a vibrant, Spanish osteria this weekend as part of CubaDupa aka the country's largest outdoor arts and music festival, celebrating the uniqueness that is Cuba Street. Swing by and graze on gorgeous tapas washed down with legit Spanish wine, sherry and of course, sangria—all while listening to Spanish and Latin American beats, provided by the one-and-only New Zealand Symphony Orchestra (NZSO). In the words of Liberty itself, this is a case of 'all fiesta, no siesta' and we couldn't agree more. So what are you waiting for? Clear that calendar and get ready to party Spanish style.
Check Out This Insane New Collab From Duck Island And Coffee Supreme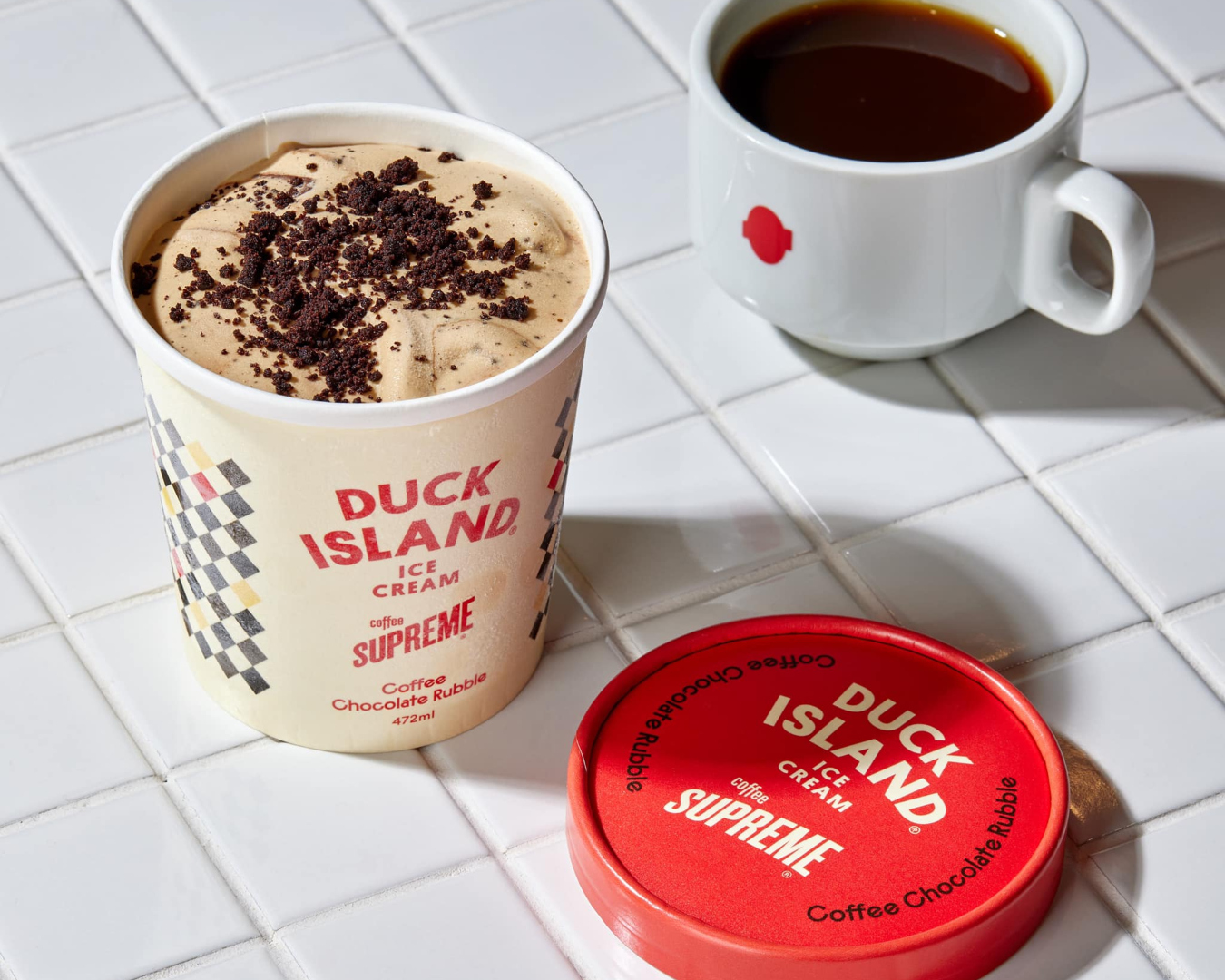 Duck Island has done it again. Hot off the heels of their viral croissant ice cream with micro-bakery MOR (and countless other creations before that) comes a brand-new treat that brings new meaning to the phrase 'cold-brew'. This time 'round, the ice cream dream team have partnered with beloved coffee brand, Coffee Supreme, to bring us Coffee Chocolate Rubble—a mash-up of rich coffee ice cream, infused with the latter's signature espresso blend, fudgy dark chocolate ganache, and dark chocolate cookie crumbs. A treat that combines three of our absolute favourite things (ice cream, coffee AND chocolate)? Heaven really does exist. Grab yourself a scoop or ten of this decadent creation now from any one of Duck Island's locations nationwide (or, if you can bring yourself to wait, from Farro and selected supermarkets, who we're told will be stocking tubs of the good stuff shortly).
Learn The Art Of Bread-Making From The Legends At Muriwai Deli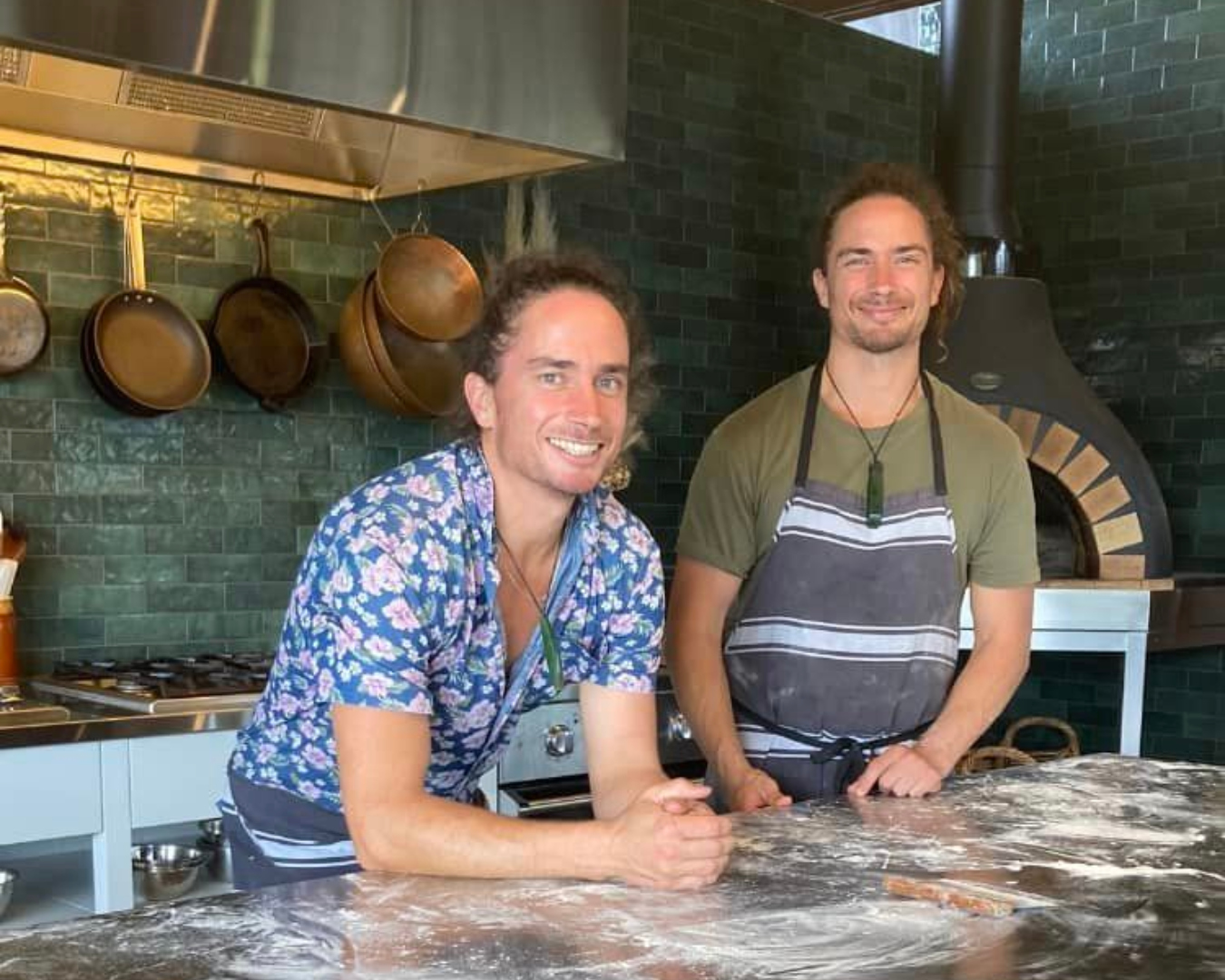 If you wanna level up your bread game, why not learn from the best? Cam and Boyd aka one half of Muriwai Deli have partnered with Good From Scratch cookery school (also in Muriwai, run by celeb chef Michael Van de Elzen and his wife Belinda) for an epic bread-making masterclass on Thursday, April 6. With a hugely popular bakery and food truck under their belt, these lads certainly know their stuff and now they're sharing their secrets to making the perfect loaf, with you. This half-day class, set against a beautiful rural backdrop, will involve making and proving two different doughs—one for a Rēwena loaf to take home, and the other for a sourdough loaf to bake the following day—along with a Q&A sesh with the boys over refreshments, including focaccia and freshly-made dips (naturally). You'll even get your own sourdough starter to take home, so you can keep the bread-making magic alive long after the class ends. $140pp.
Treat Yourself To This Exclusive Cocktail And Snack Series At Le Bar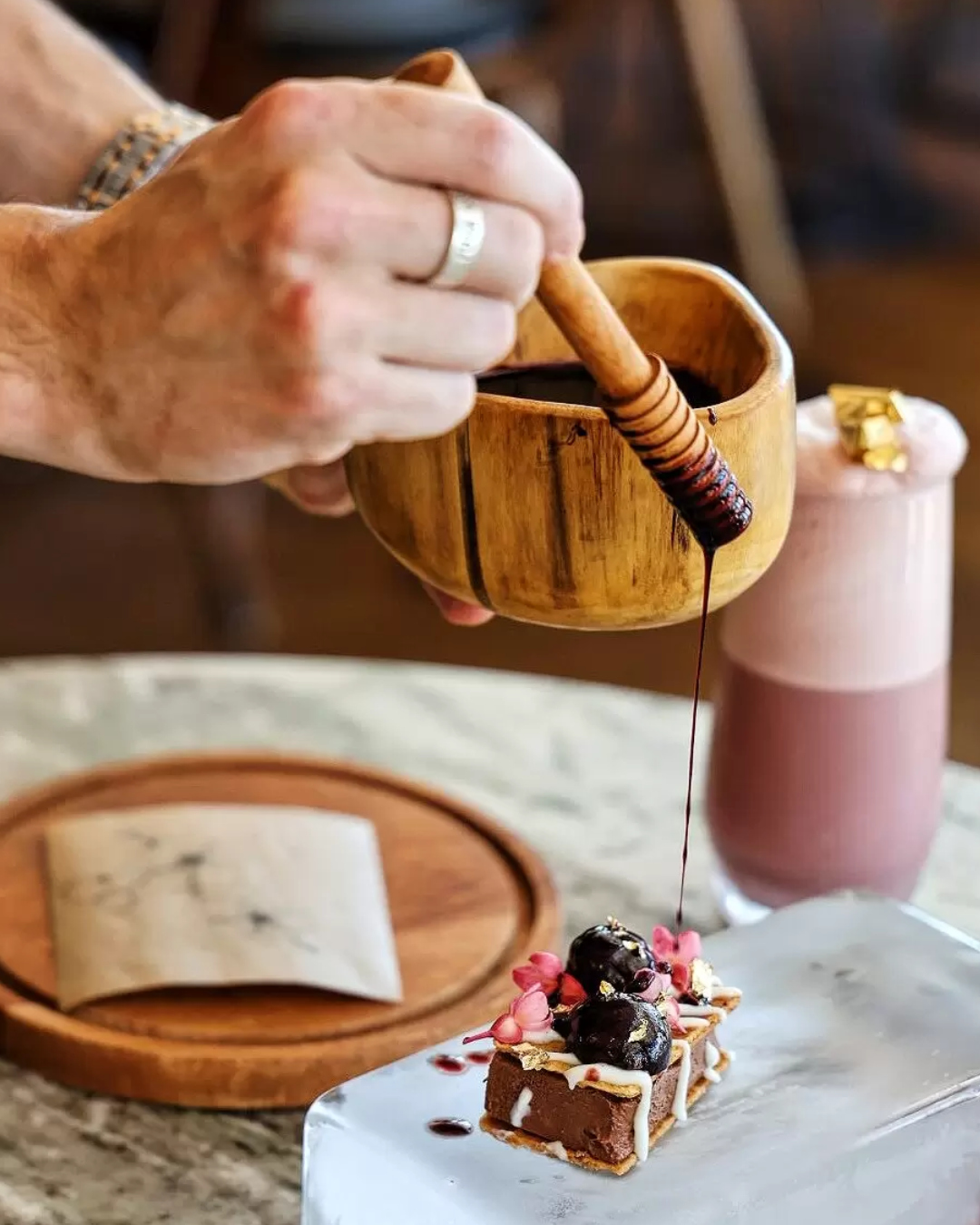 Tucked away up a glass-brick staircase at Origine you'll find Le Bar—a gorgeous mezzanine-level drinking spot overlooking the main dining room, out to the historic Ferry Building and beyond. This gorgeous venue will be hosting an exclusive dining experience every second and fourth Tuesday of the month, with the current offering—The Cocktail Kitchen—involving a bespoke five-course tasting menu matched with expertly crafted cocktails, prepared by chef Josh Phillips of Ahi, and in-house mixologist Egor Petrov. Here the pair will be combining some of the country's best ingredients with playful and unique techniques, with the added challenge of only using what is available and in close proximity to the restaurant. If you're curious to see what these two come up with (we know we are), be sure to make a reservation now as each event is limited to just 10 people. $250pp.
Food obsessed like us? Take a tour of Wellington, Christchurch, Queenstown & Auckland's best restaurants.
Image credit: Daily Bread, Liberty Restaurant, Duck Island Ice Cream, Muriwai Deli, Origine.