Let's face it, there's nothing better than discovering (and tasting) everything that's new in the world of food so we've done the hard yards for you.
Sink your teeth into these tasty tidbits from around New Zealand including news of some beautifully boozy cocktail kits. You're welcome.
Peach's Hot Chicken Has Relocated To A Bigger And Better Site, And It Officially Opens Tomorrow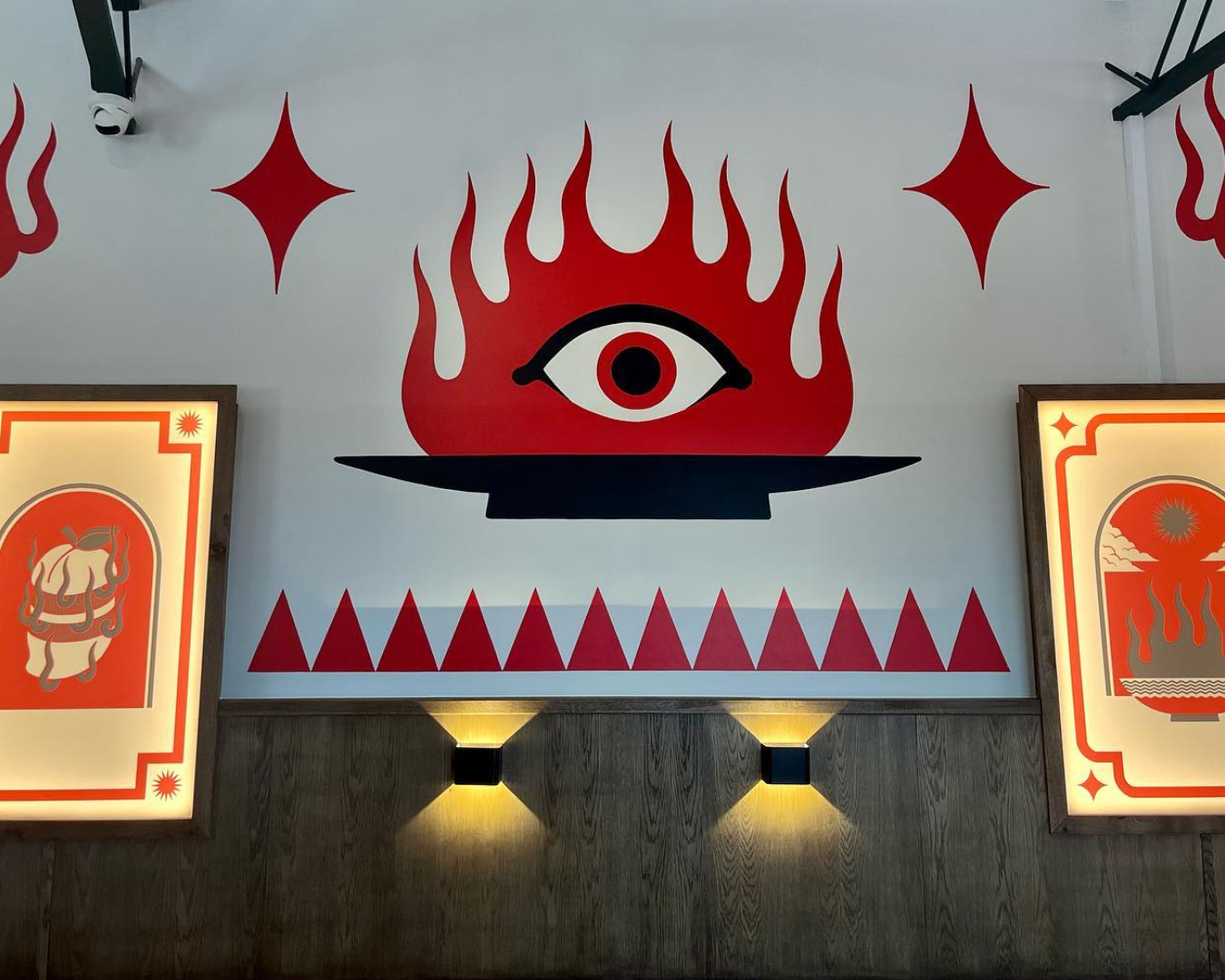 One of Auckland's top fried chicken joints has moved into a brand new site, just up the road from its OG eatery in Panmure. We're talking of course about Peach's Hot Chicken, which started life as a food truck before opening the doors to its first brick-and-mortar store a few years back and winning over a whole lotta fried chicken fans in the process. In fact, it's the insane popularity of their unique, Nashville-style chook that has undoubtedly caused the team to seek out a more spacious (read: huge) spot, which you'll find on the corner of Queens and Jellicoe Roads, near the Panmure train station. The new restaurant officially opens tomorrow (Thursday, December 8) from 11:30 am, with extended opening hours to boot. Take a peek at some of the cool new interiors, above.
Impress Your Guests With A Christmas Day Menu From Award-Winning Chef, Michael Meredith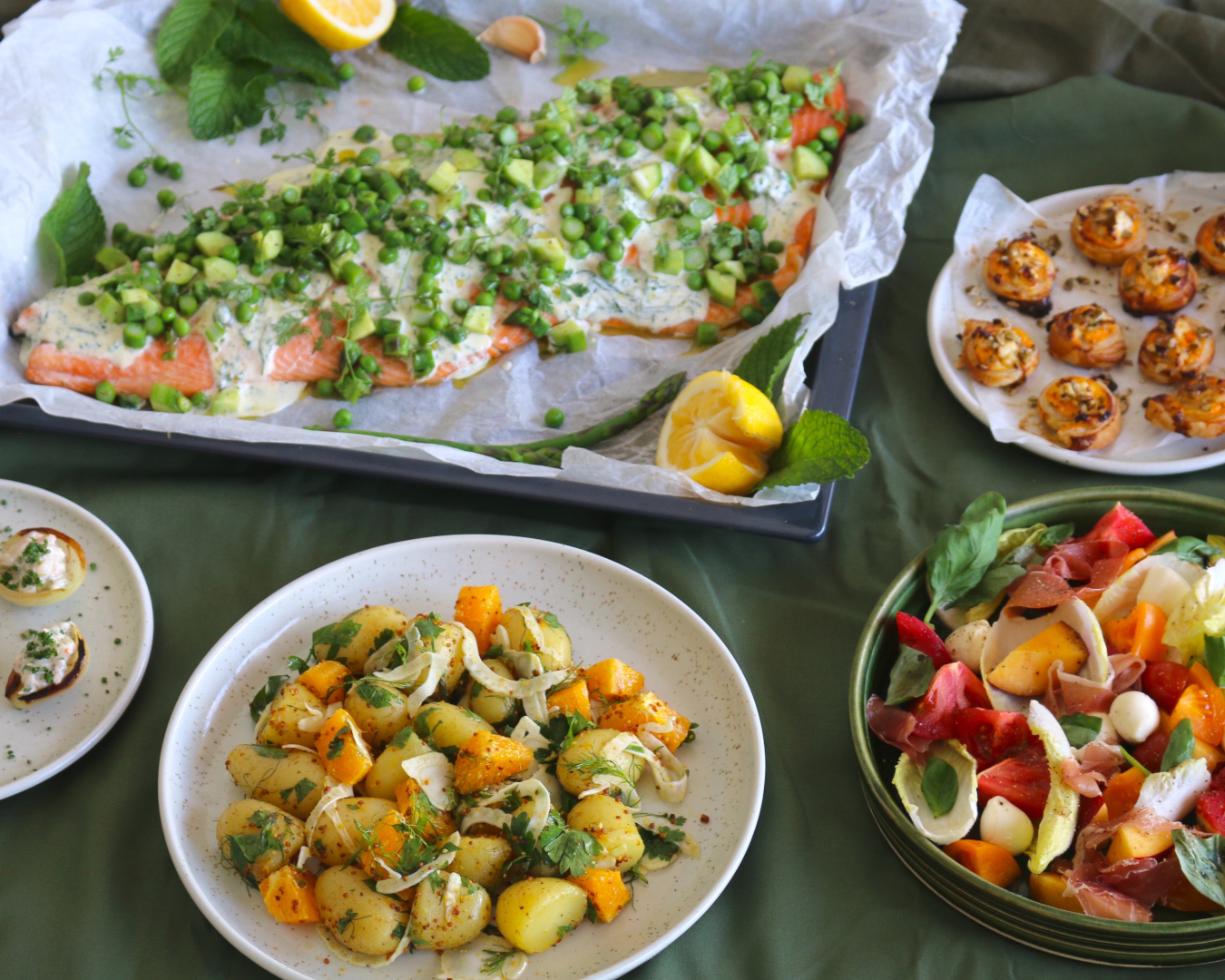 If you really wanna impress the fam these holidays, may we suggest busting out Michael Meredith's outrageously delicious Christmas recipes? One of the country's best and most creative chefs (and the man behind one of our fave Auckland restaurants, Mr Morris) has partnered with local tech start-up, Grossr, to produce a sort of recipe hub, where you can subscribe and receive drool-worthy recipes for 10 festive dishes, along with step-by-step cooking videos, an ingredient checklist and instant online shopping at New World for a 'meal kit'-type experience, for just $35. And this is no ordinary Christmas feast—unless in your book, ordinary looks like gin and champagne spritzers, baked salmon with asparagus, peas, cucumber and yoghurt dressing, and meringue roulade with fresh berries and white chocolate? Didn't think so.
It's Bubbles And Cake For Brekkie At This Epic Pop-Up In Parnell, Running Every Sunday Until Christmas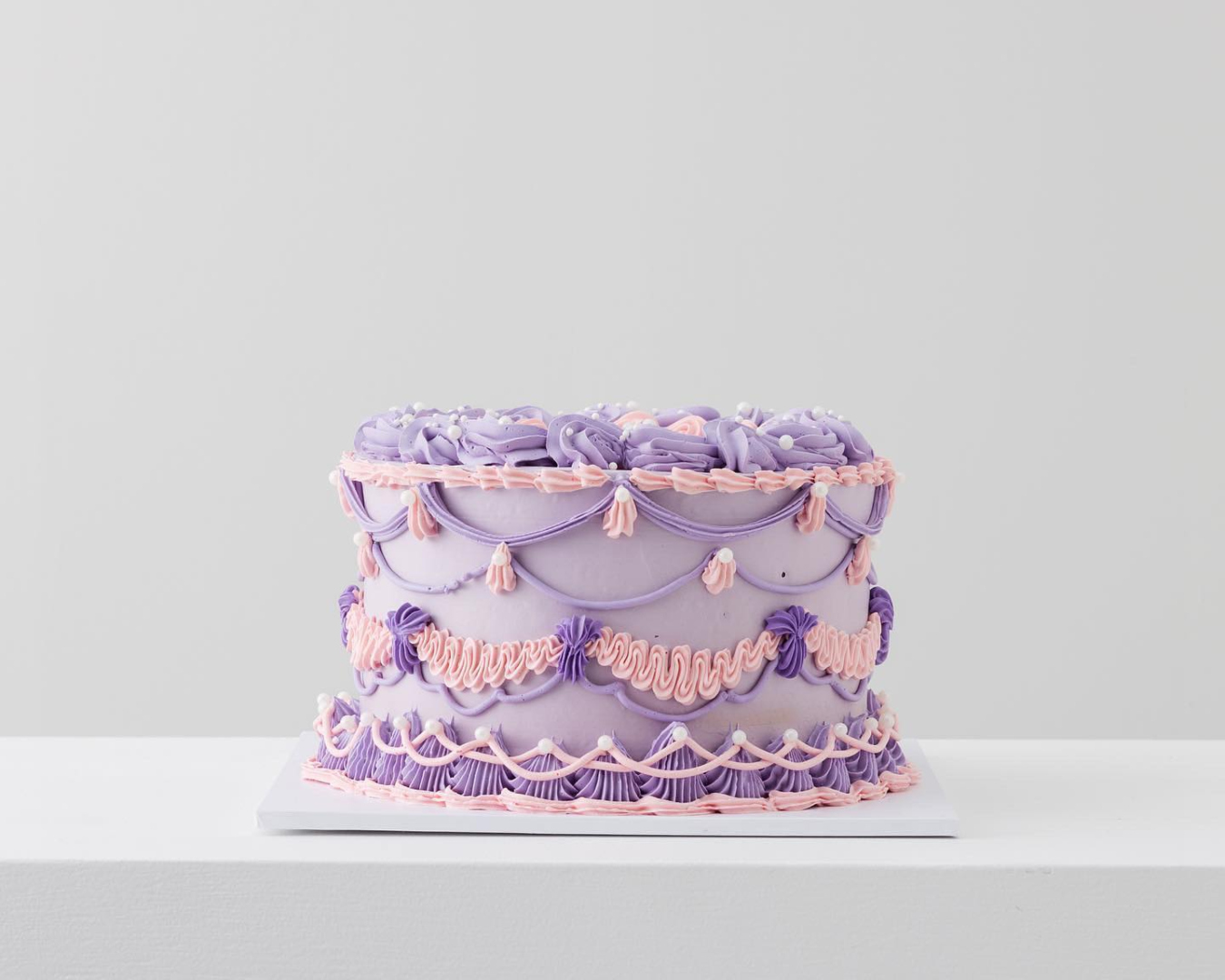 Each Sunday in the lead-up to Christmas, Alpha is joining forces with the supremely talented bakers at Zi Sweet to bring you cake, cake, and more cake. For those of you who don't know, Alpha is a sort of test kitchen/bakery/bistro from the team behind award-winning restaurant Pasture—while Zi Sweet makes some of the most gorgeous cakes to ever grace the 'gram (case in point: that beauty pictured above). Head along to Alpha's Parnell address from 10 am on Sunday 11 and Sunday 18 December to try a slice of Zi's suitably festive, vintage-inspired cakes (or, you know, a whole entire cake if you prefer) along with a selection of Alpha's own delicious goodies for breakfast, washed down with champagne—'tis the season, after all.
All We Want For Christmas Is One Of These Boozy Cocktail Kits From Black Pineapple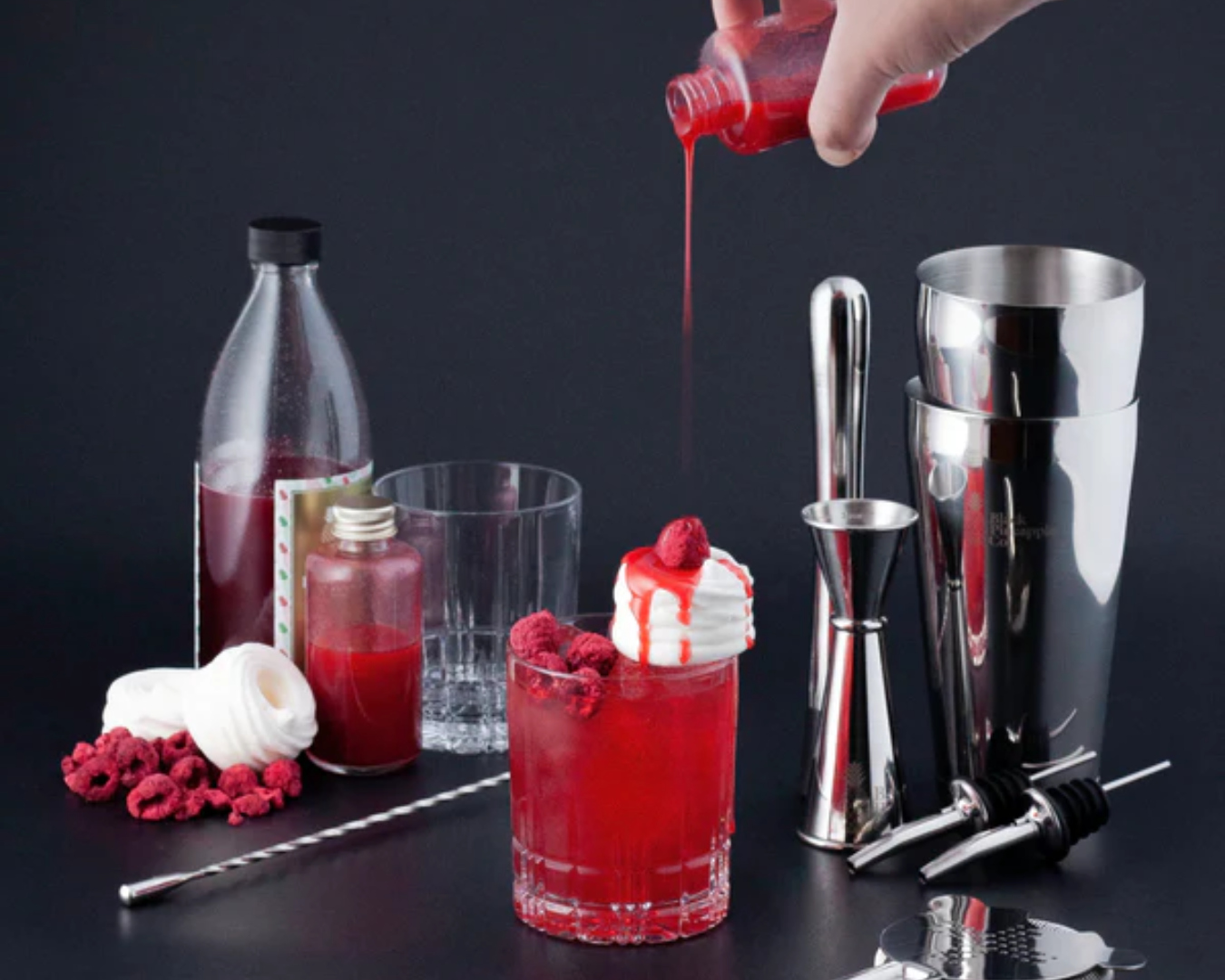 As a dessert, pavlova is great—as a cocktail, it's nothing short of glorious. In fact, we'd happily travel across foreign lands in search of this cheeky treat à la the Three Wise Men, only that won't be necessary as apparently, our mates at Black Pineapple can deliver everything we need to make one, direct to our door, no matter where we live in New Zealand—hallelujah! That's right fam, you can whip up your very own boozy pav in a glass, aka the Anna's Pavlova—featuring summer berries, strawberry gin and a raspberry coulis meringue on top—with one of BP's epic cocktail kits, which start from as little as $69. Hells yeah. P.S. If pav's not your thing, the team are also slinging a limited-edition Tayto-tini kit, inspired by the one-and-only Graham Norton, which pairs the talk show host's very own brand of vodka with... potato.
Celebrate The Silly Season—Sensibly—With These Two Christmas-Inspired Choccy Blocks From Tony's Chocolonely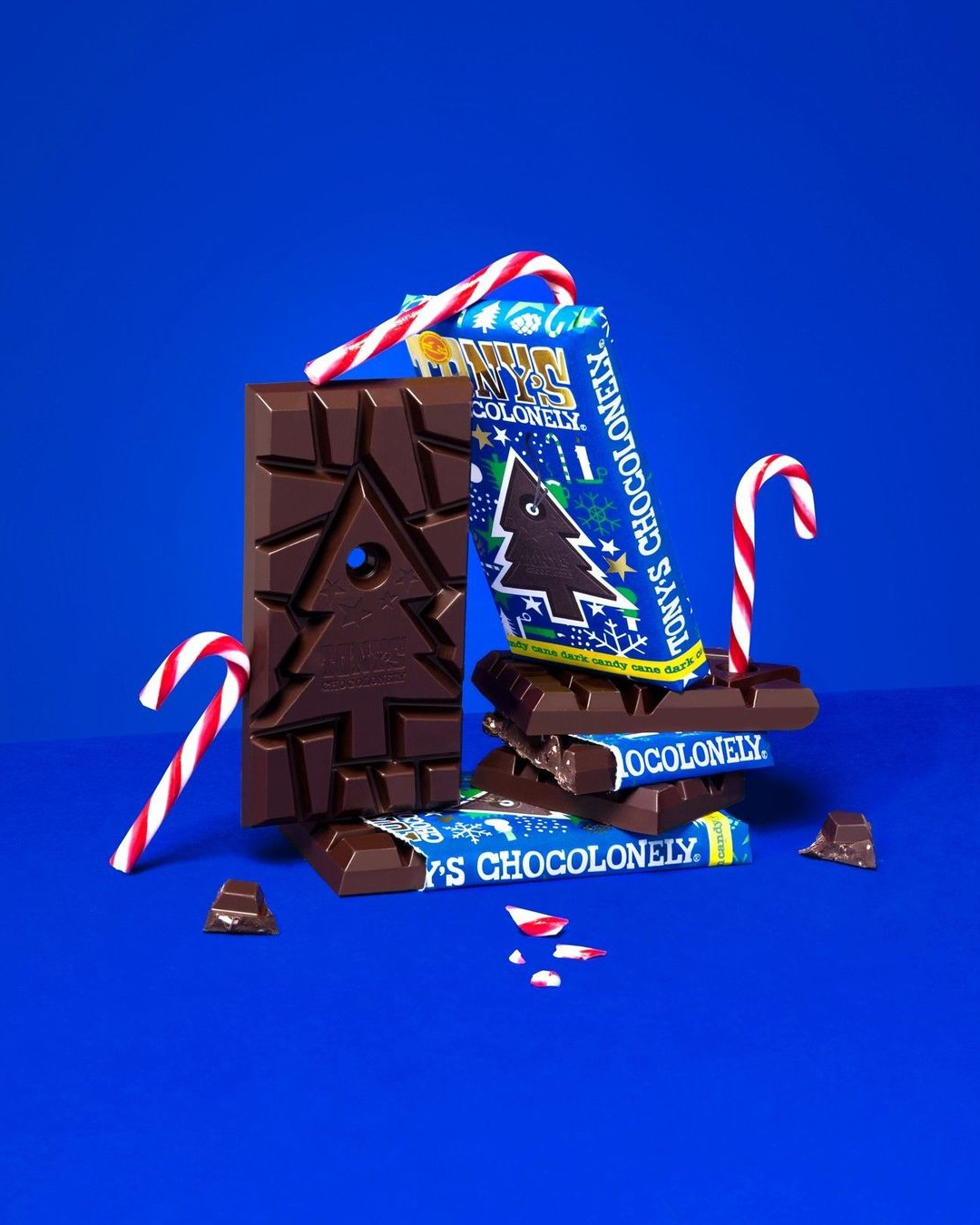 Fingers crossed that the man in red brings us a block or two of Tony's Chocolonely this Christmas—preferably something from their festive collection, which is back in all its ethical glory for another year. Yup, it doesn't get much more delicious than slave-free choccy (Tony's is on a mission to make 100% slave-free choccy the norm), especially the kind that's flavoured with candy canes and gingerbread. Choose from Dark Chocolate Mint Candy Cane, which pairs dark chocolate with candy canes and as a bonus, is vegan-friendly, and Milk Chocolate Gingerbread, which blends milk chocolate with gingerbread spices and crunchy gingerbread pieces—or just do like we do, and ask Santa for both (at $9.99 a block, surely he will oblige?). Available online from Cook & Nelson, and at Farro and select New World and speciality stores.
Food obsessed like us? Take a tour of Wellington, Christchurch, Queenstown & Auckland's best restaurants.
Image credit: Peach's Hot Chicken, Grossr, Zi Sweet, Black Pineapple, Tony's Chocolonely.