Antheia's Loft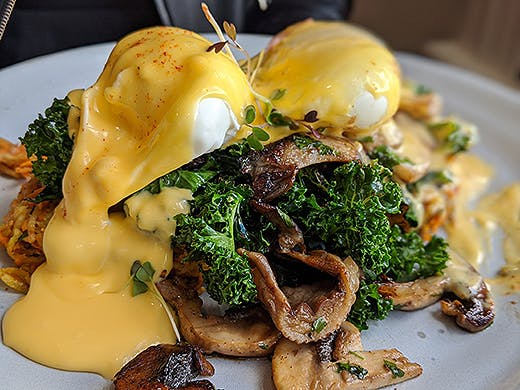 The Verdict
Drawing inspiration from Greek mythology (hence the name) Antheia's Loft prides itself on delivering top-notch grub made from fresh, healthy ingredients and sourced by local suppliers. So if you're after something healthy to kickstart your day then Antheia's has got your back.
Offering something for everyone from berry bircher to taco's, there's no doubt that this little gem is going to be a new fave spot in Kingsland.
For the full write up, click here.
Image credit: Armelle Frimpong
---
You May Also Like
Restaurants
A hot new Jamaican eatery has come to town and it's here to set your tastebuds on…