Doe Donuts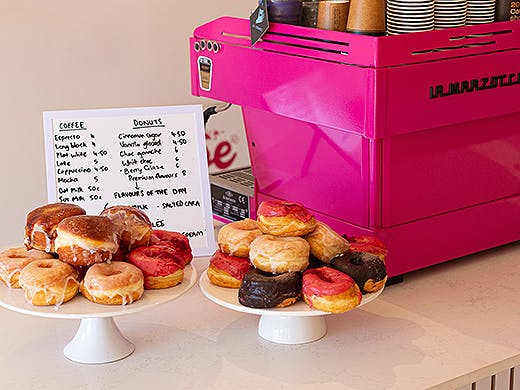 The Verdict
If you like your donuts sweet, fluffy and pumped full of incredible flavours like lolly cake, lemon meringue, Caramilk, bubblegum and fairy bread (um, yes!), you best pay a visit to Doe Donuts.
The online faves have just opened their first ever retail outlet in Grey Lynn and are serving up a rotating menu of their insanely delicious creations, along with a damn fine cup of coffee, from a fabulous pink spot at 356 Great North Road (trust us, you can't miss it).
For more images and the full write up, click here.
Image credit: Wono Kim
---
You May Also Like
Cafes
Is there anything better than sinking your teeth into some freshly baked goods? We…
Bars & Pubs
Grey Lynn, Auckland
Situated just off Ponsonby Road and brewing only from organic leaves from teas from…