FishBoy (Permanently Closed)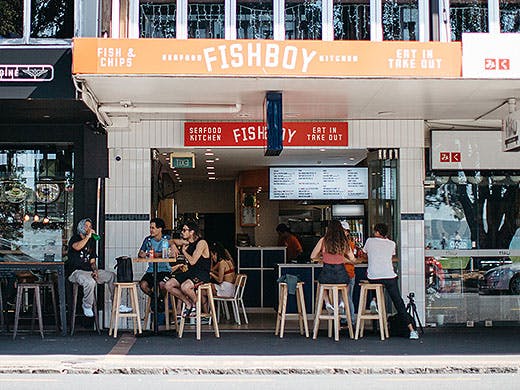 The Verdict
Fish 'n' chips may sound simple, but here at Urban List, we like to keep things interesting so we've found a new spot that is anything but. Nestled into Mission Bay's strip, FishBoy welcomes punters with open arms and a menu that'll have you hooked.
Brought to us by the creators of FishSmith on Jervois Road in Herne Bay—the seafood extraordinaires certainly know how to dish up the goods. The menu proves that any-fin (pun intended) is possible as they offer a less conventional menu than your average fish and chippery. There is something for everyone, from fish finger buns, tacos, salt & pepper squid and for those that want something a little fancier, the teriyaki salmon and tuna tartare should do the trick.
So, take the bait and go check out FishBoy—your new fave beach eats.
For the full write up, click here.
Image credit: Wono Kim
---
You May Also Like
Food & Drink
Very few things rival the wholesome feeling that comes with stumbling upon a wine…