Okumnandi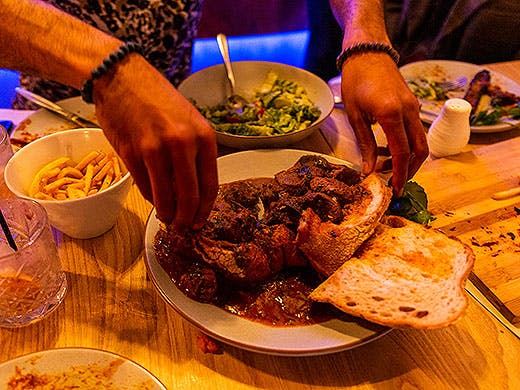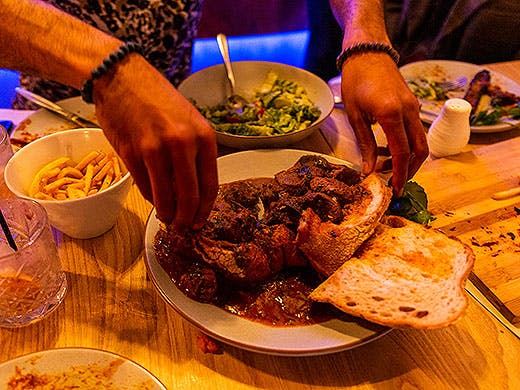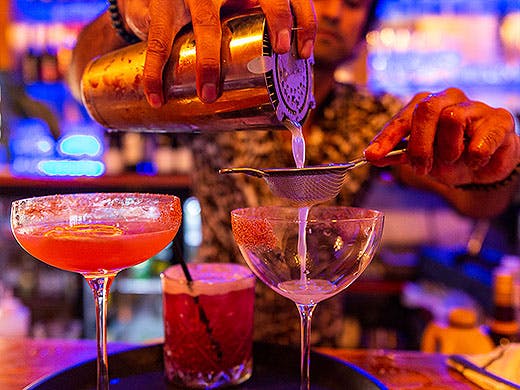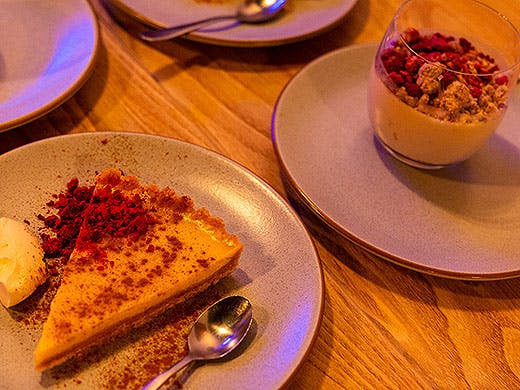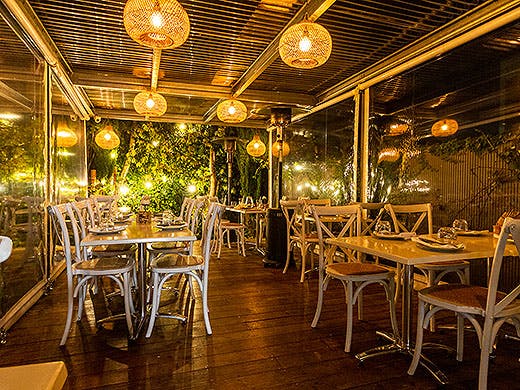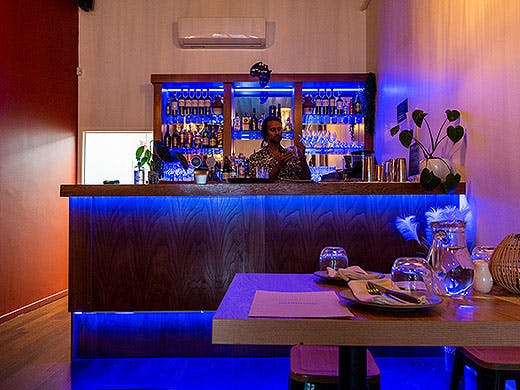 The Verdict
Okumnandi means 'it comes delicious' in Zulu and as such, is a fitting name for the city's first South African fusion restaurant, which you'll find at 295 Ponsonby Road.
Bought to us by father-and-daughter duo, Sargaren and Merilyn Madurai (who themselves are South African), this is a spot that is well worth seeking out.
Step through the front door into an intimate dining room, joined at the back by a charming covered courtyard, decked out with heaters and lanterns—and prepare to be spoilt, African style.
If you're new to South African cuisine, here's what you need to know—it's big on flavour, and big on meat. Expect plenty of both when you visit Okumnandi, albeit with a contemporary spin.
And even if you don't know the ins and out's of South Africa's national fare, chances are you've heard of braai—a style of barbecue where the food is cooked over high charcoal flames, rather than gas. Naturally, much of the meat here is prepared in this fashion, while also being locally sourced and halal—and that can mean only one thing: pure, unadulterated deliciousness (there's that word again).
Case in point? The gloriously tender BBQ lamb ribs smothered in a sticky glaze that will most definitely require the assistance of a napkin or 10, and the lamb loin chops with carrot puree, which are equally mouthwatering (though considerably less messy).
There's also boerewors—you know, one of those super-sized sausages rolled into one big, juicy coil—and a peri-peri chicken breast with chilli crème fraiche up for grabs, all designed to share (though the jury's still out on whether you'll want to).
One item that you'll definitely need to go Dutch on, however, is Okumnandi's signature dish, the bunny chow. We're pleased to report that no rabbits were harmed in the making of this bad boy, which involves an entire cob loaf, hollowed out and filled to overflowing with a fragrant lamb curry (or red-speckled sugar beans for the vegetarians). There's no polite way to eat this one—just ask the staff, who will happily instruct you in the art of 'cracking the bunny.' Translation: break up the loaf with your hands, and use chunks of the bread to mop up the meat and all of its precious juices. Okumnandi indeed.
If you're looking for something a little less committal, they also do some super tasty small plates—the crumbed prawn bites with curry leaf mayo, and chilli lime prawns with courgette 'amazi' (pickles smothered in a creamy sauce) are both very good. And you'd be mad not to try the chicken livers, drowned in a lush peri-peri sauce that you'll soak up with slices of toasted bread.
Dessert comes in two options: a pretty, fruit-topped buttermilk panna cotta, or a traditional South African milk tart. The latter reminds us of a classic custard tart, only subtler in flavour (and colour!), and is our personal fave. Layering a crunchy biscuit base with velvety smooth milk filling, dusted in cinnamon and served alongside a splodge of whipped cream, it's the perfect foil to a meal of big, bold and often spicy flavours.
Another thing that Okumnandi do incredibly well is cocktails, with each one offering a fun twist on a classic. We thoroughly recommend the blueberry sour, the vanilla caprioska, and the spicy watermelon margarita... hell, the whole menu. And if cocktails aren't your jam, perhaps a glass of South African beer or wine will do the trick.
If you want to know the definition of 'okumnandi', take a trip to this tasty spot in the heart of Ponsonby—it'll teach you all you need to know.
Image credit: Eric Jang.
---