Piccolina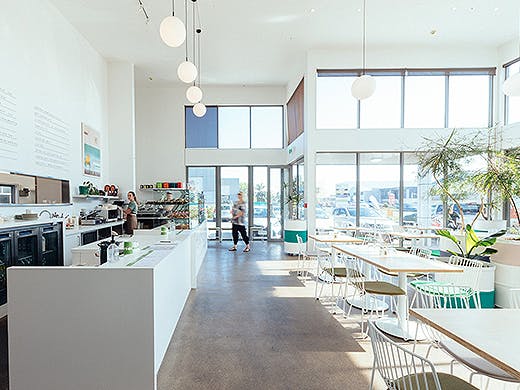 The Verdict
The brains behind well-known eateries Winona Forever, Major Tom, Fang, Barbarinos and many more, Fran Mazza and Aaron Carson, have done it again but this time they're bringing their Italian flare to a cute little spot in Avondale. Say hello to Piccolina—an Italian themed eatery, bakery, deli, heck they do everything!
The hospo super duo sure know how to dish up some tasty grub as their food is always jam-packed with flavour and is beautifully presented—cue the Insta shots.
Seriously, we don't say this often but you're going to want to have your phones at the ready for this. Upon entry, you're greeted by what can only be described as a cabinet of dreams—think triple choc brownies, rhubarb & custard tarts, banoffee tarts, custard brulee, scones, lamington galore and so much more.
More of a savoury fan? Don't sweat it, they've got French sausage roll's, bacon & pumpkin brioche, blue cheese & walnut scones—okay you get the picture.
Hungry yet? We certainly are. Holy smokes, that's just the cabinet selection. Hold onto your waistbands, as there is still a whole menu to come.
Image credit: Wono Kim
---
You May Also Like
Restaurants
The boys at Jo Bro's Burgers have done it again, adding a second…
Cafes
If there's one thing that the French do magnificently, it's food. Case in…