Foodies, listen up! A new Italian-inspired eatery has just opened in Avondale and it's going to make you want to fill your face pronto.
The brains behind well-known eateries Winona Forever, Major Tom, Just Like Martha, Barbarino's and many more, Fran Mazza and Aaron Carson, have done it again but this time they're bringing some Italian flair to a cute little spot in Avondale. Say hello to Piccolina—an Italian themed eatery, bakery, deli, heck they do everything!
The hospo super duo sure know how to dish up some tasty grub as their food is consistently jam-packed with flavour and is beautifully presented—and their latest venture is no different.
Seriously, we don't say this often but you're going to want to have your phones at the ready for these dishes. Upon entry, you're greeted by what can only be described as a cabinet of dreams—think triple choc brownies, rhubarb & custard tarts, banoffee tarts, custard brulee, scones, lamington galore and so much more.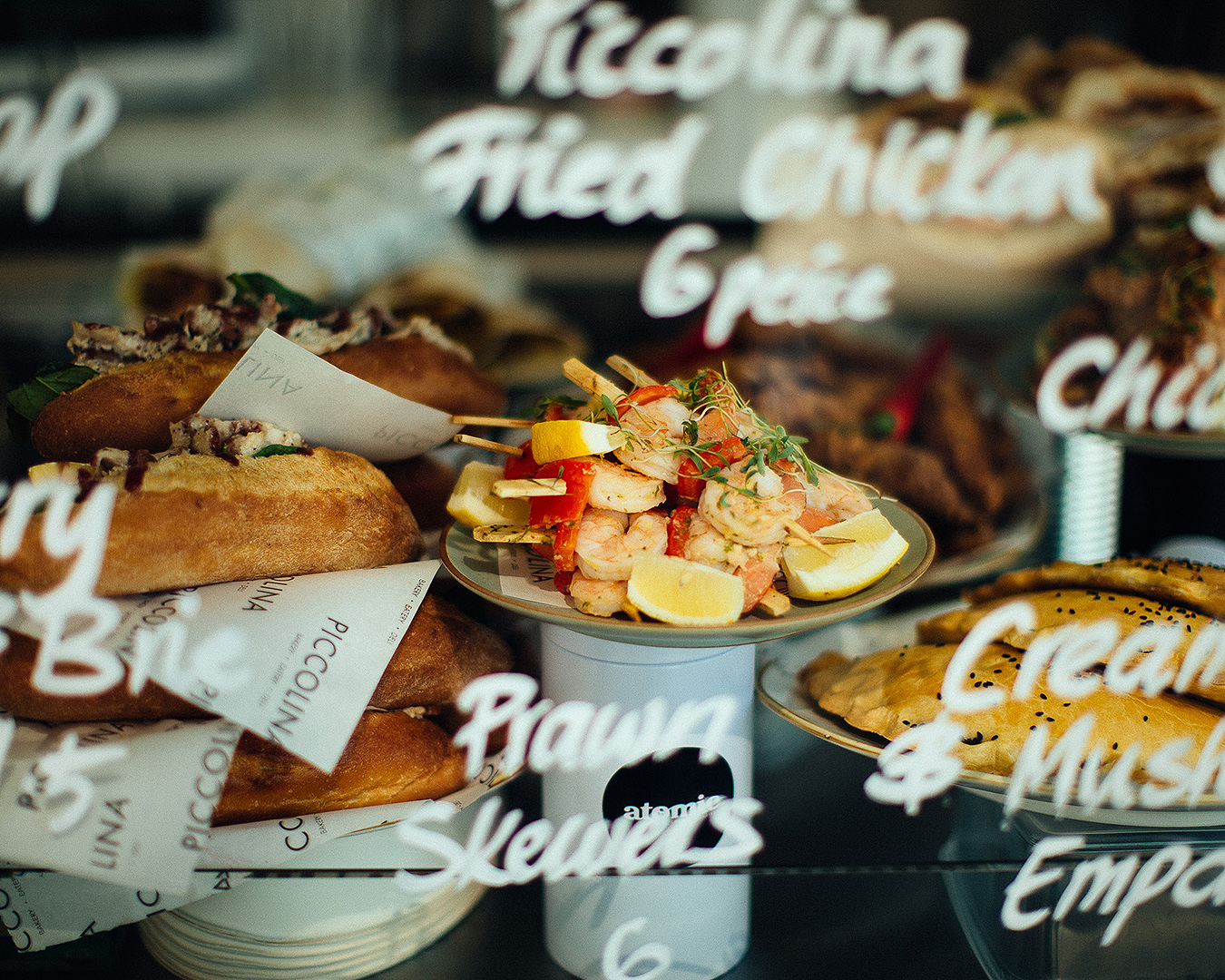 More of a savoury fan? Don't sweat it, they've got French sausage rolls, bacon & pumpkin brioche, blue cheese & walnut scones—okay you get the picture.
Hungry yet? We certainly are. Holy smokes, that's just the cabinet selection. Hold onto your waistbands as there is still a whole menu to come.
If breakfast is your fave meal of the day then pull up a pew and tuck into the almond and puffed grain granola—now this isn't your ordinary granola, no sirree, it's boujee AF and comes with prosecco poached fruits, dollops of honey yoghurt and a milk of your choice. Warning: it's devilishly moreish so it'll be easy to consume multiple bowls.
You may want to loosen your belts as things are about to be taken up a notch. The creamy mushrooms are out-of-this-world, served with balsamic glazed mushrooms, focaccia croutons, puffed grains, poached egg and lashings of hazelnut gremolata and crispy potato. Simply magnifico!
A must-try is the tiramisu french toast, a deconstructed delight made from espresso panna cotta, fried brioche, maple, whipped mascarpone, strawberries and wait for it... lemon meringue & lemon curd. Get in our bellies.
If you're after something a tad more healthy but will still hit the spot then the greens on toast will do the job. We're talking avo, warmed asparagus, spinach, pickled radish & red onion, poached egg and crunchy kale—oh, how we love a good crunch! All topped with a secret green dressing. So, if you like your greens then breakfast just got a whole lot more interesting.
If you like a more traditional brunch then order up their eggs bene—served on sourdough, with coffee spiced carrots, baby spinach, and your choice of cured salmon or bacon. We opted for the bacon and boy it didn't disappoint—it was thick, juicy and gave us our much-needed salty fix.
You can't go wrong with the ol' classic mince on toast. Served with their bolognese from their pasta joint Barbarino's, shavings of pecorino and a deep-fried poached egg to top it off—who knew mince could taste so damn delicious?
And if that hasn't left your mouth watering and your belly rumbling, they've got an impressively-sized kick-ass schnitzel, that would keep you fed for lunch and dinner.
Whether you want to dine in or take away, Piccolina has got you covered as there is the option to order online and pick up from their drive-thru—so there's no excuse to not try it out.
So, if you're after culinary masterpiece after masterpiece, then head to Avondale and become acquainted with Piccolina, she is sure to become your new best friend. In fact, Piccolina is the epic eatery we didn't know we needed.
Bringing a slice of heaven to Avondale, Piccolina is open every day, and opens for the weekends from November 7. Bring your friends.
For more images and information, including opening hours, click here.
Image credit: Wono Kim