Activewear is the holy grail of the wardrobe. The perfect blend of style and function, slide into a crop and a pair of leggings and you'll be living the good life, even if the only exercise you have planned is the walk from your car to the cafe.
From classic brands to newcomers with an ethical, sustainable spin, whatever your priorities, there's an activewear label for you. We've scoured high and low and found the full range.
Without further ado, here are 16 of the best activewear brands to shop in NZ this year.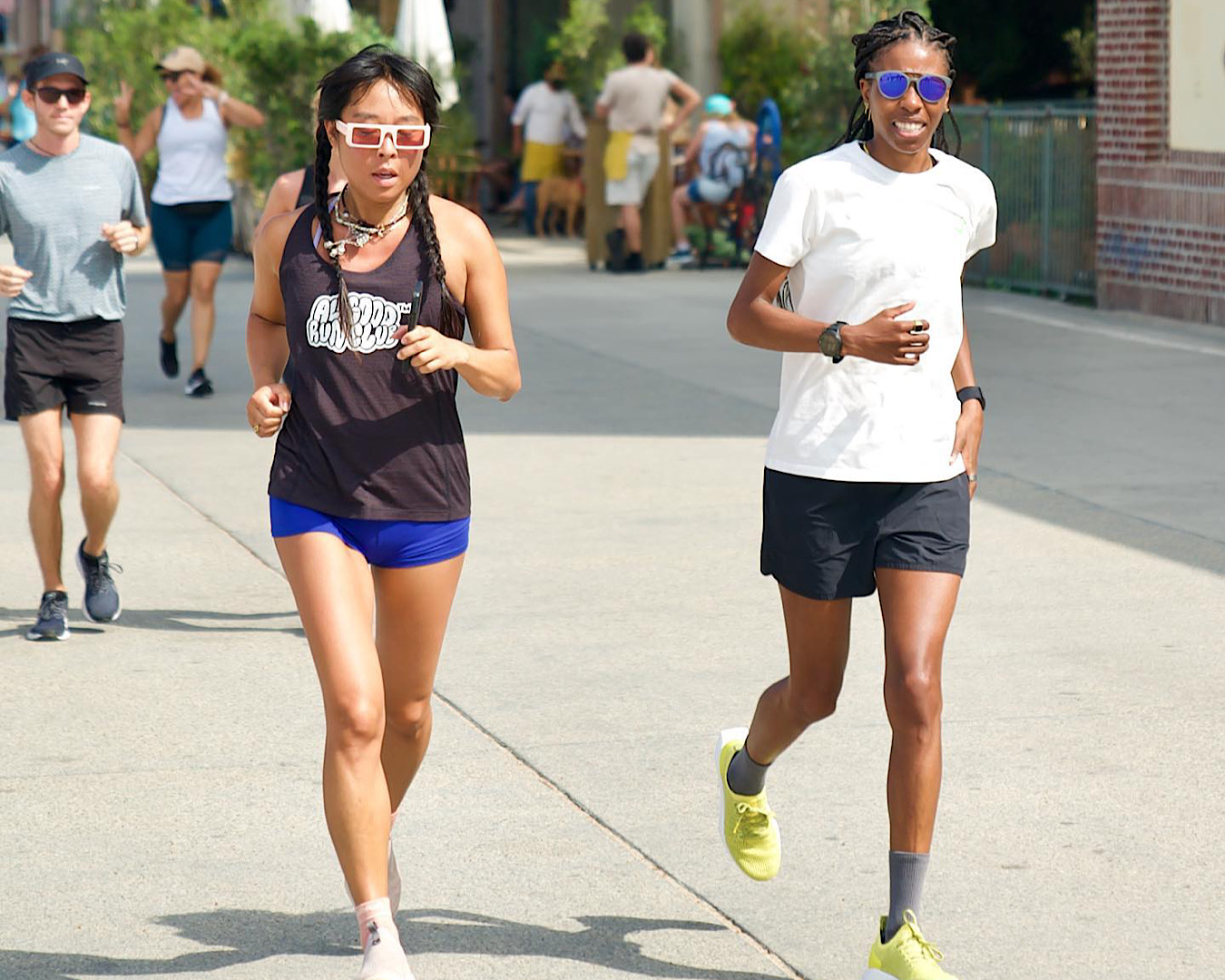 Allbirds
In case you didn't get the memo, Allbirds do so much more than rad, planet-friendly shoes. Boasting a full range of activewear from buttery-soft leggings and quick dry tanks to high-performance sports bras, Allbirds is one of the best activewear brands to get kitted out in. Made from materials like ethical ZQ merino wool and sustainable eucalyptus TENCEL Lyocell, you'll be getting fit in fibres that are way more sustainable than your average activewear label.
Boody
All about beautiful, sustainable and ethical bamboo vibes Boody's activewear range includes long-sleeved t-shirts, underwear, sports bras, racerback active tanks, pullovers, slouchy sweat shorts, socks and joggers. The sporty duds are made from antibacterial organically-grown bamboo so you can sweat it out, in comfort, plus they're seamless which reduces fabric wastage. All water used in manufacture is recycled, too, to further reduce the brand's environmental impact. Boody isn't just good on paper. It's good on you, and for the planet, making it one of the best activewear brands to throw your money at.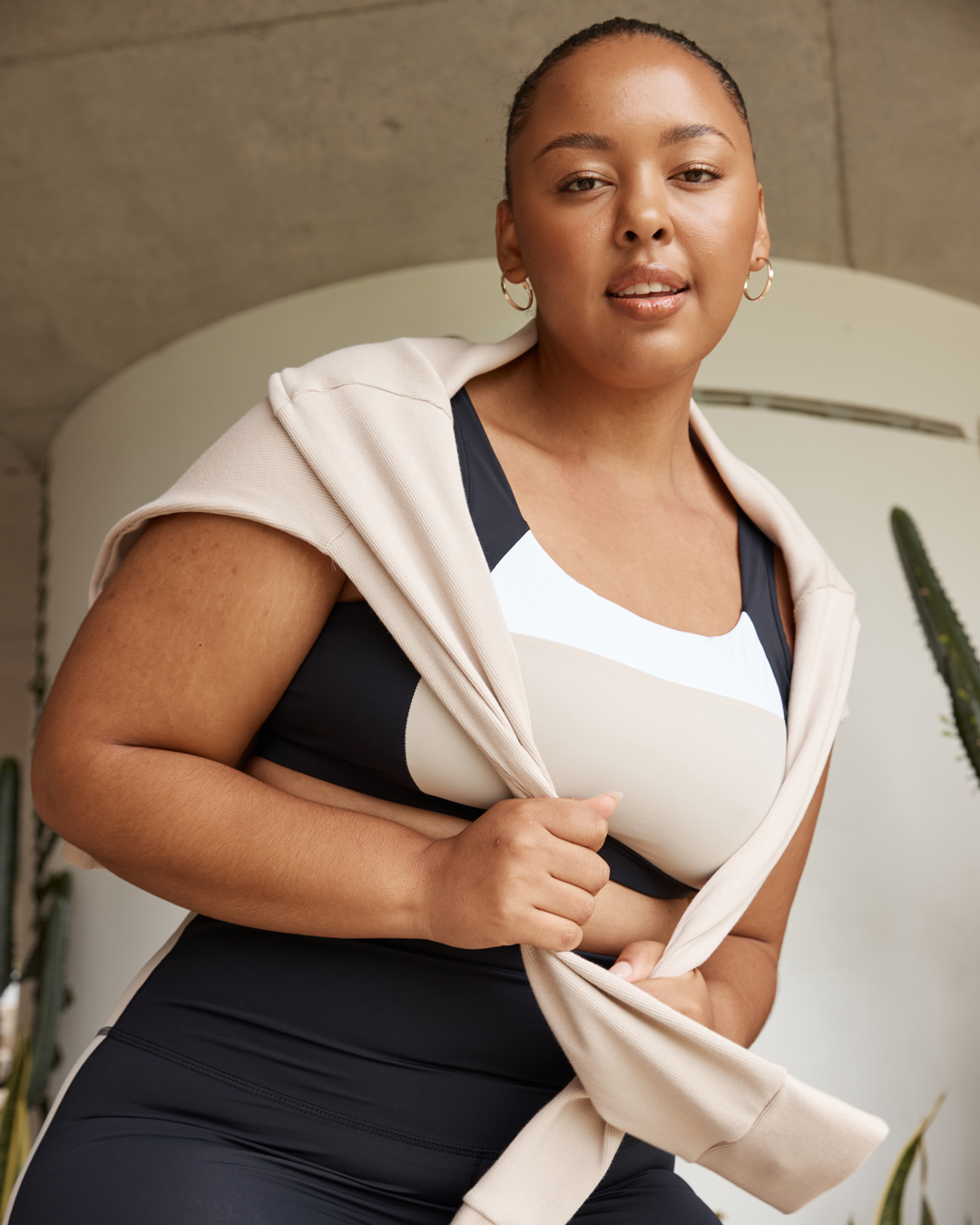 dk active
dk active is a size-inclusive, ethical activewear brand manufactured in Brisbane using solar power. The brand is deeply invested in circular fashion working with Textile Recyclers to minimise waste across the board and pieces are made using recycled materials. As well as all their planet-friendly cred, dk active makes seriously good tights, bike shorts, and crops that will go the distance with you.
LSKD
LSKD a.k.a. Loose Kid is an Aussie-owned brand that makes high functional activewear and streetwear for sport, fitness and adventure. From tights, shorts and sweaters, to sports bras, tanks and jackets LSKD has you covered. The brand is working towards levelling up in the ethics department too with initiatives like 'Project Earth' where they've begun to introduce recycled materials into their line and partnering with charities.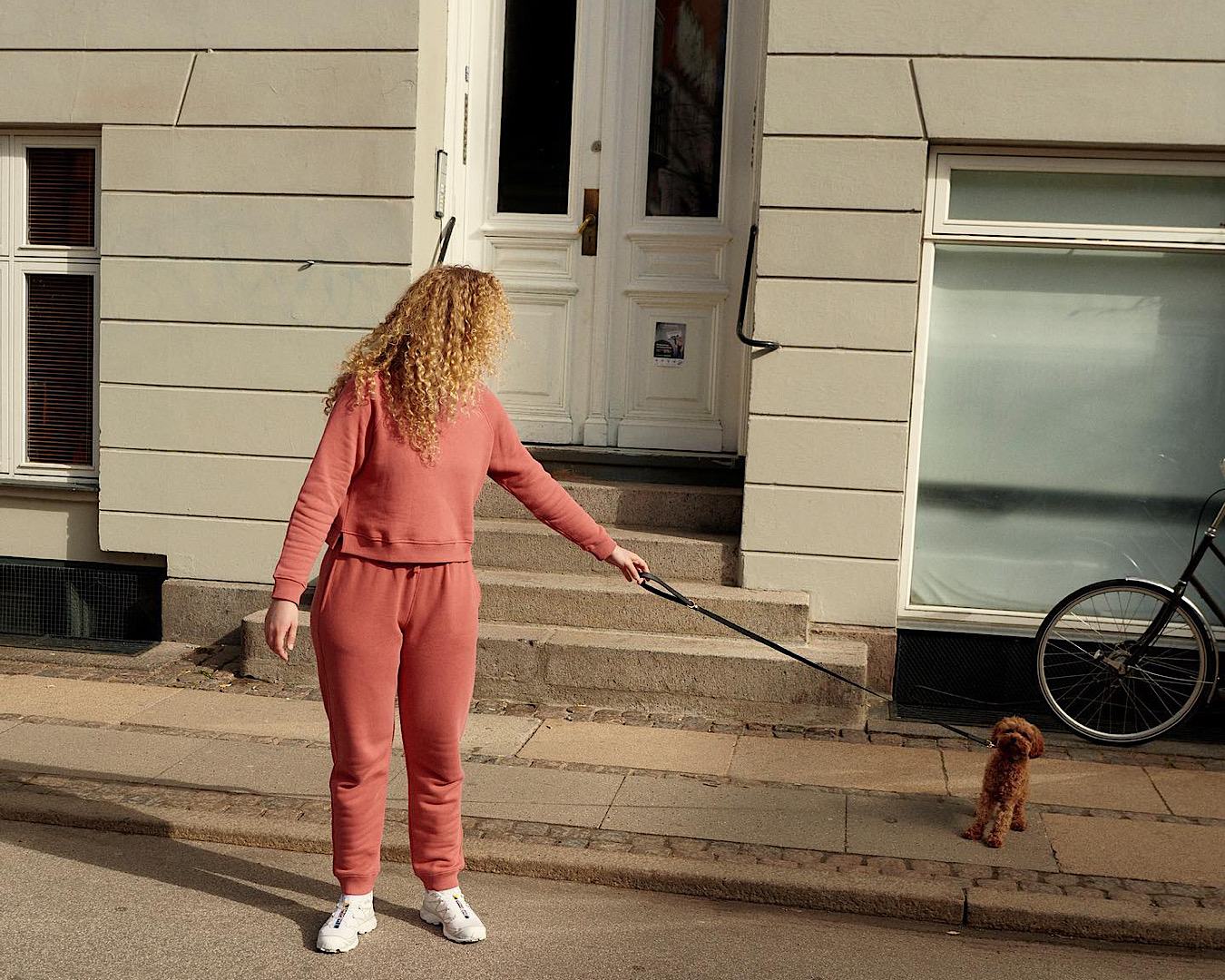 Organic Basics
Denmark-based label Organic Basics create clothing that lasts, activewear included. Their threads are made in certified factories free of child or forced labour, where employees are paid a living wage and treated with respect. We're digging their Silvertech Everyday Tee. Made from a blend of organic cotton and SilverTech yarn, it's antibacterial and temperature regulating keeping you cool whether you're pumping iron or just hanging out on the couch.
Amble Outdoors
For waterproof raincoats and sweat-wicking activewear that's as gorgeous as it is functional, Amble Outdoors (f.k.a. Team Timbuktu) is your go-to. The Australian label partners with ethically certified manufacturers, creates its garments out of recycled plastic bottles and organic cotton, uses recyclable and compostable packaging, and plants a tree for every order. Better still, you can send your preloved Amble Outdoors garments to be recycled, preventing them from ending up in landfill. Winning.
Dharma Bums
It's official: leggings are pants, and even more so when they're patterned for the gods. Dharma Bums do a bunch of striking leggings, each made from about twenty recycled plastic bottles. Making activewear from recycled plastics still has its pitfalls but on the positive side, it reduces the amount of plastic that ends up in landfill, and the manufacturing process uses 85% less energy and produces 50% less CO2 emissions than using virgin polyester, lycra and nylon. Even more rad, offcuts from Dharma Bums production get turned into stuffing for boxing bags rather than being biffed, and their striking patterns are brought to life with an eco-friendly printing process.
Afends
Australian brand Afends isn't technically an activewear brand but it does do a bangin' sports crop in a sustainable hemp and organic cotton blend, and a range of recycled leggings and bike shorts, plus sweatpants made from eco-friendly organic cotton brushed fleece. Hemp is one of the best materials for activewear because it's microbial, antibacterial, and requires 80% less water and 37% less carbon dioxide to be produced compared to inorganic cotton. Legit.
Nimble Activewear
Nimble Activewear puts the planet first offering a complete activewear range that spans leggings, shorts, bras, tops, socks and accessories. Thanks to their signature MoveLite fabric made from recycled plastic bottles they've managed to save over a million bottles from landfill. "While superheroes have capes, us mere mortals have activewear to motivate us to feel stronger, happier and healthier." We couldn't have said it better ourselves.
The North Face
For adventure-ready activewear, The North Face, founded by two avid hikers, has you covered. Naturally, a brand that's all about the love of the outdoors has started to pivot towards more eco-friendly processes and production with a sustainable collection using recycled fabrics, responsible chemical management, solar-powered factories and products made to last.
Lululemon
It's impossible to walk into an NZ gym and not spot at least five people strutting around in Lululemon leggings—fact. The international activewear powerhouse has us hooked on oh-so-soft nylon polyester blends with phone pockets that serve Lara Croft badassery realness. Achieving gender pay equality back in 2018 the brand is now hoping to achieve a lofty set of goals by 2025 to make the sleek threads environmentally friendly and ethical. Watch this space.
Cotton On Body
For activewear that won't break the bank, Cotton On Body is slingin' the goods. And whether you're looking to outline your body with a pair of leggings, or you're after the more old-school look of their Pocket Move Jogger shorts, their extensive activewear range has got you covered. Need to refresh your resistance bands or replace those holey socks? Cotton On Body can help you out on the accessories front too.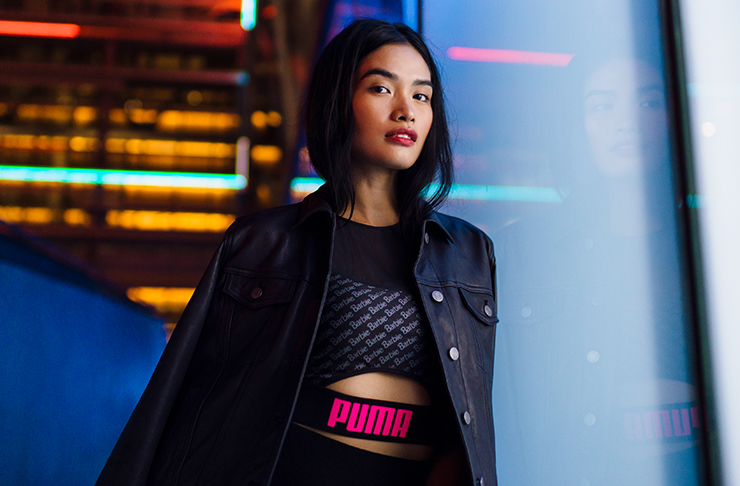 PUMA
If you're decked out in PUMA you run faster, especially if your threads are red. Science. Created way back in 1948 the brand is iconic in the world of activewear with everything from sports bras and sporty period underwear to tracksuits and running hijabs. For the conscious-minded, Puma has a bunch of goals around things like human rights, chemical usage and fair income, that they're working to improve on, and their progress-to-date is laid out on the website. They've also got some great projects in the works like their Re:Suede biodegradable shoes and circular football jerseys.
ADIDAS
Another classic activewear brand is Adidas, but you already knew that. With just about every type of activewear under the sun, from runners to jumpers and, of course, the ever-evolving Adidas X Kanye West Yeezy range, you'll be ready to conquer the court (or whatever other sport you do). The activewear powerhouse is working towards becoming more ethical, most notably with their Parley for the Oceans partnership that upcycled plastic waste into shoes and their 'Made To Be Remade' collection where they'll turn worn-out duds into something new.
NIKE
Think activewear and Nike is bound to be one of the first brands that comes to mind, and for good reason—they've been at the forefront of activewear for decades and are the go-to for athletes around the world. Like many of the other classic activewear labels, Nike is working towards reducing its carbon footprint in an initiative they're calling 'Bloom Over Doom'. As a start, select stores recycle preloved Nike activewear into everything from playgrounds and indoor flooring to basketball courts and offices.
Reebok
Inspired by the breadth of human movement, Reebok has been churning out activewear for as long as we can remember. Now it's beginning its own sustainability quest with two major collections—its [REE]GROW shoe range made from at least 50% plant-based materials and its [REE]CYCLED shoe and activewear range where every piece is made of at least 30% recycled materials, including its limited edition Cardi B Knit Pants. Nice.
Threads all sussed? Time to live the full activewear fantasy with a 'Gram-worthy walk, indulgent brunch or both.
Image credit: dk active, Allbirds, Boody, LSKD, dk active, @karlieplace, Organic Basics, @carrieproject, @lovealwaysleilaaaa, Afends, Nimble Activewear, The North Face, Lululemon, @zigs_mum, Puma, Adidas, Nike, @downundercrossfitchampionship.
Editor's note: Urban List editors independently select and write about stuff we love and think you'll like too. Urban List has affiliate partnerships, so we get revenue from your purchase.