In case you missed it, the cycle of fast fashion, fleeting trends and overconsumption is still very much a problem. In New Zealand alone we chuck away 100 million kilos of textile waste into our rubbish dumps. Every. Single. Year.
Consumer power is huge and it's up to us to make better decisions about how often we shop and what we add to cart. It's all about choosing brands based on our own values—not just the dollar value of a product.
But first, what actually is ethical fashion? The definitions range from handcrafted, sustainable and locally produced, to following fair trade practices, producing minimal waste, being vegan, actively supporting gender equality and having a transparent supply chain.
We've rounded up some of our favourite ethical Kiwi labels to make your next shopping trip a breeze. In the words of Vivienne Westwood 'buy less, choose well, and make it last.'
Penny Sage
Founder by designer Kate Megaw in 2011, Penny Sage has a simple but powerful mission—to offer curated, high-quality, long-lasting pieces made in New Zealand. The brand is truly local—every piece is made within 30km of the Penny Sage studio by machinists personally selected by Megaw. Minimalists assemble because you will be lusting after these elegant collections—think well-fitting wide-leg pants, covetable woollen coats and soft Merino knits. Just take our money already.
Bruno's Originals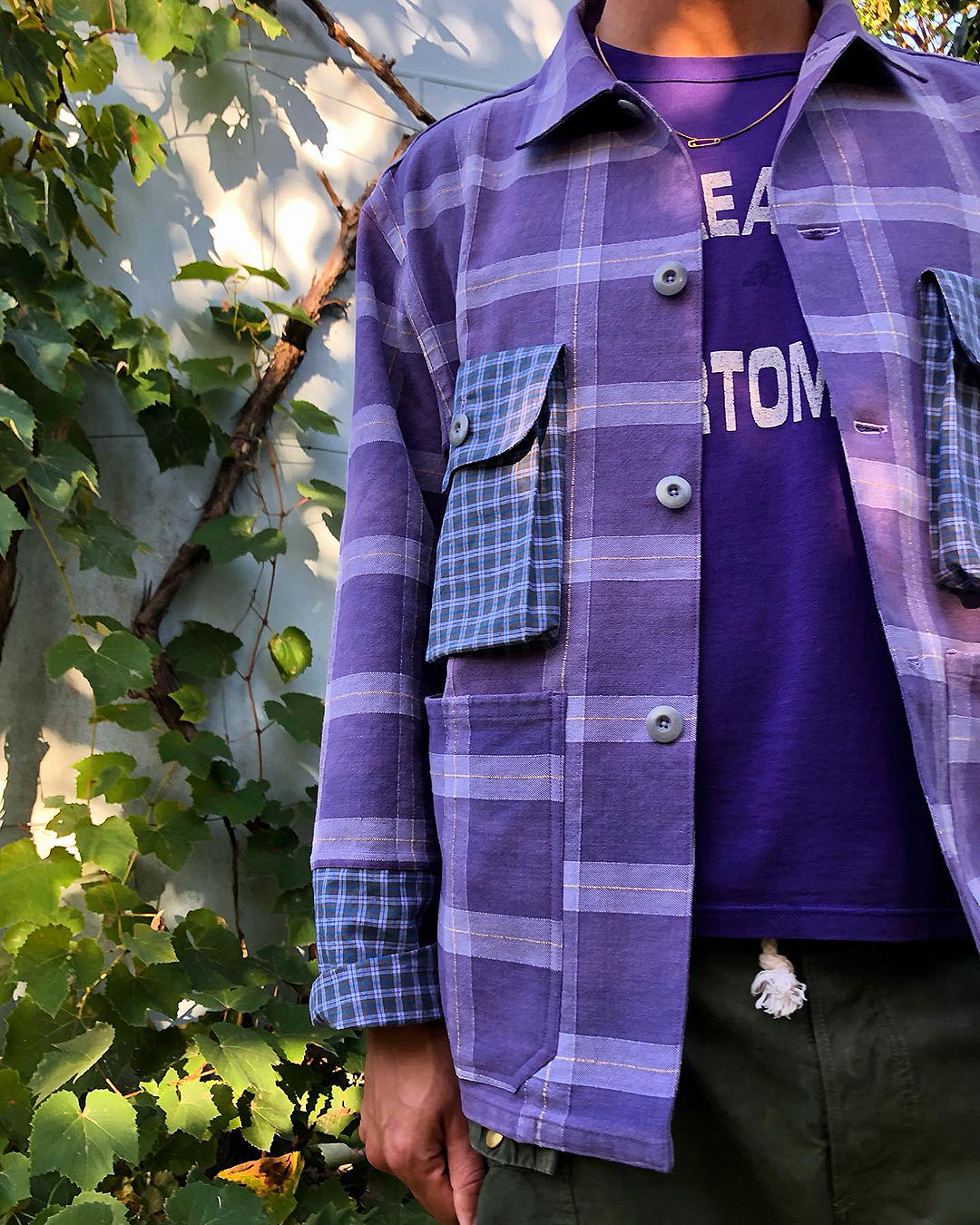 As the name suggests, every garment made by fashion designer Bruno Harding is one-of-a-kind. Making use of vintage, antique, repurposed and deadstock fabrics, including unexpected items like his family's windsurfer sail, in the Bruno's Originals online store you could find anything from a shirt made from raspberry wool and a jacket whipped up from a discarded sleeping bag to an assortment of curious bucket hats. We love that many of the pieces are modelled by Bruno's father.
ReCreate
Led by Kiwi founder Erica Gadsby and creative director Marielle van der Ven, ReCreate provides fair employment for women in Dey Tmey, Cambodia. Beginning as a sewing workshop and growing into the label we know today, their first student, Sompoa, was living under a table in a local marketplace with her husband and three children. Now, she's ReCreate's team leader, training new students and living in a lovely home. We can't get enough of these pieces.
Nisa
For panties with a purpose, look no further than Wellington label Nisa that consciously creates clothing, reversible swimwear, socks, activewear and underwear in sizes XS to 4XL. Not only do their pieces look and feel good, they're also lovingly sewn by former refugee women. The brand aims to provide a safe space for those new to the country, helping them to find their feet and become part of a caring workplace community.
Hej Hej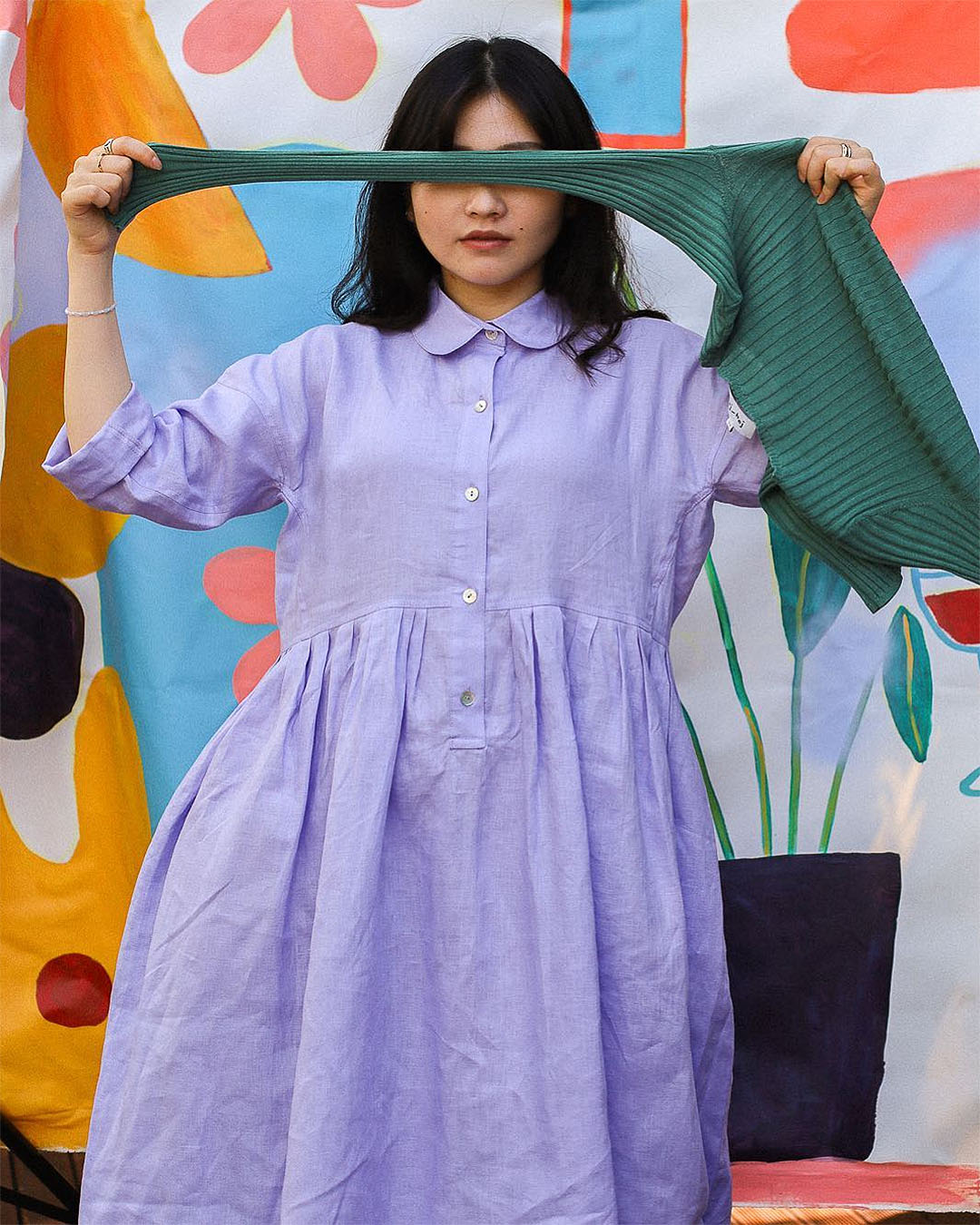 Pronounced 'hey hey,' this modern brand is for all the linen lovers out there. Founded by dynamic Kiwi duo Kiki Judd and Alice Isles, they offer a curated selection of timeless, flattering, high-quality pieces at an accessible price point. The team make patterns and samples in New Zealand and works with talented technicians in a local cottage industry in China to finish the production. All of their makers sign an ethical code of conduct, and Judd is on the ground in Shanghai ensuring this is followed through each step of the way. Rad.
Maggie Marilyn
B Corp-certified fashion label Maggie Marilyn's ethics speak to people, the planet and prosperity. Garments are created using deadstock fabrics, Econyl regenerated nylon, ZQ and Responsible Wool certified wool, linen, organic cotton, post-consumer waste recycled polyester and Tencel lyocell. The label supports Sweet Charity, a collab between The Grief Centre and Supporting Families In Mental Illness, and Pillars, a community initiative that creates positive futures for the children and whānau of prisoners.
Kowtow
A Kiwi favourite, Kowtow tick four key ethical values—sustainable, fair, transparent and gender equality. Founded by Gosia Piatek in 2007, the brand is committed to sustainable fabrics, ethical manufacturing and being environmentally conscious with their processes. The best part? Their designs are beautiful, whether you're after an essential basic that will stand the test of time or a versatile statement piece—they've got you.
Jasmine Sparrow Jewellery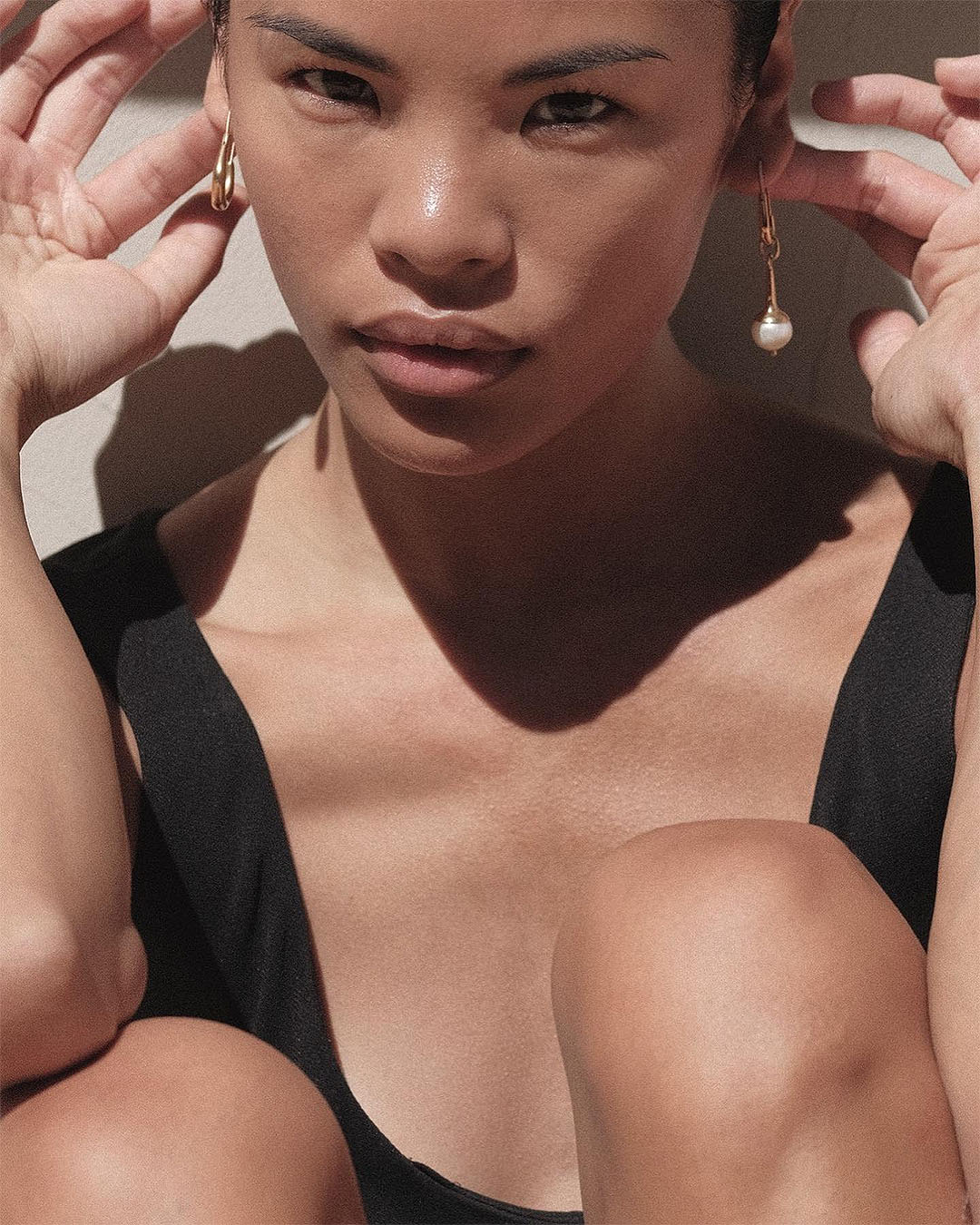 Simple, elegant and unique is how we would describe this boutique jewellery collection. Auckland-based designer and founder Jasmine Scott has a commitment to producing high-quality, personable pieces that will last you a long time. She works with ethically sourced stones and recycled metals, often travelling to Indonesia to work with her small, family-run production team.
Esse
At the heart of Esse is circular, traceable, inclusive, ethically-made fashion that treads lightly on our planet. Creativity and functionality is blended into designs that transcend trends. Speaking of, Esse launches small capsules instead of large seasonal collections to minimise waste. Fabrics are selected against water and land use, eco-toxicity, human toxicity and greenhouse gas emissions, and garments are packaged in recycled paper with minimal branding to encourage reuse.
Velvet Heartbeat
We've been admiring (read: quietly collecting) Velvet Heartbeat for years now and have several coveted VH pieces that get compliments everywhere we go. Every creation is handmade in a tiny workroom in Auckland out of plant-based textiles like Piñatex—a sustainably-produced leather alternative made from pineapples—cactus 'Desserto' leather, and even corn and apple-based fabrics. *Swoon*. If you're wondering whether you need an alternative leather bag in your life, the answer is hell yes.
The Keep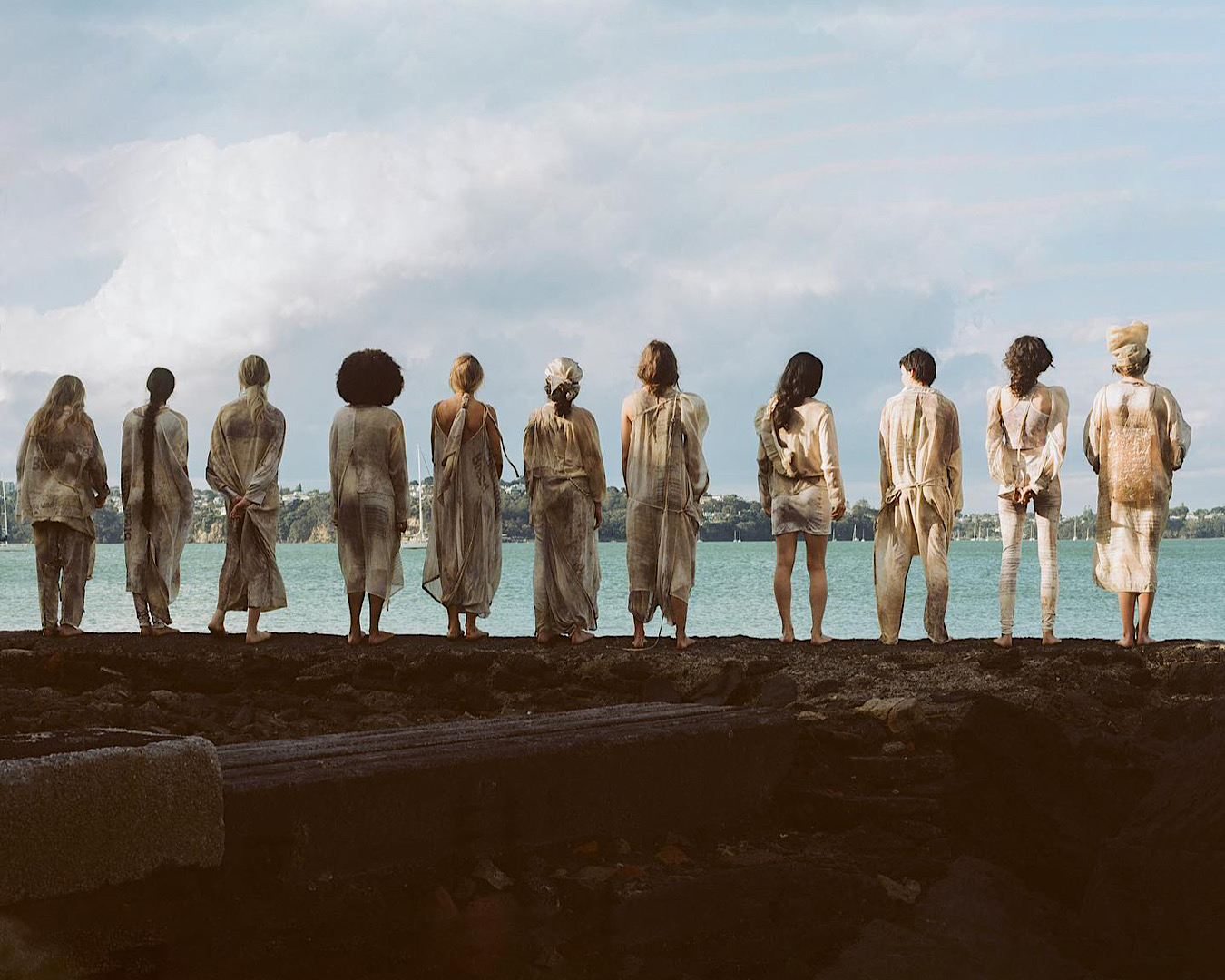 Lela Jacobs is the designer behind The Keep, a collective showroom and open studio on Karangahape Road. Epitomising ethical local fashion, the sell-out collections are created using zero-waste pattern-making in a way that honours the ecological impact and history of each fabric. Expect monochromatic, androgynous vibes with a solid serving of whimsy. Case in point: the Washed Up Bread Bag collection (pictured).
Goatloft
Slow fashion haven, Goatloft's ethos is all about unique, timeless pieces that are as functional as they are beautiful. Their conscious-making practices inform who they choose to work with in their supply chain (all of which are listed on their website) through to the way they upcycle and 'regenerate' materials that would otherwise end up in landfill. Their totes are iconic and they also offer a small yet exquisite clothing range.
Yu Mei
Kiwi label Yu Mei are all about design-conscious bags that are big enough to hold everything you need, while looking hella fine. Hello practical fashion. The bags are made from leather (which doesn't normally feature in an ethical lineup), however, his leather is a byproduct of the local venison industry and would otherwise be thrown away so it gets a big thumbs up from us. Founded by Jessie Wong in 2015, each piece is lovingly handcrafted in their Wellington studio and better yet, it's 100% traceable. Sold? Pick up your dream piece here.
Inward Goods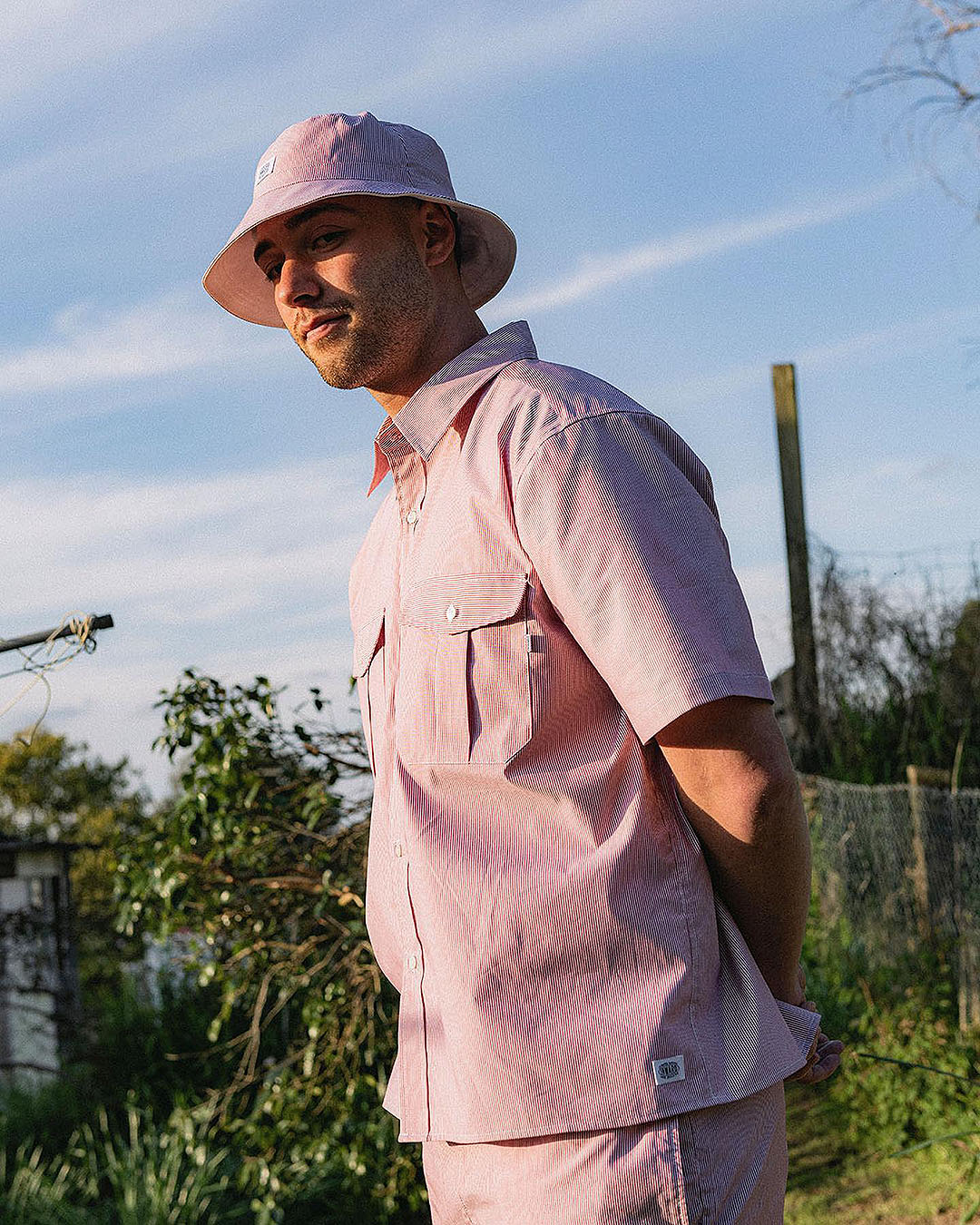 Named for the concept of looking inwards to find true authenticity, Inward Goods is a label that prides itself on transparency—they design, pattern-make and sample in-house, sharing their entire production process with their customers. Their designs riff on workwear, sportswear and 'militaria' (a.k.a. warfare aesthetic) blending nostalgia with a contemporary feel and we're here for it.
Twenty-Seven Names
If you haven't heard of Twenty-Seven Names, you'll surely recognise their signature whimsical style. Their collections play with colours, prints and shapes in a surprising yet versatile way. Founded by friends and fashion lovers Rachel Easting and Anjali Burnett, the label is proudly New Zealand-made. Ethical and sustainable choices are simply second nature here, and you'll see that each garment's description on-site details where the item was made and the origins of the fabric.
Honest Wolves
Ethical woollen line Honest Wolves upcycles wool that would otherwise be discarded into luxury eco-friendly bags, wallets and caps. Created by husband-and-wife farmer duo, Sam and Sophie Hurley in Hunterville, this is Kiwiana reimagined. The wool is a byproduct of twice-yearly sheep shearing which keeps the ewes happy and healthy. The sheep are relieved of 170 tonnes of wool in this way every year. Impressive.
Papa Clothing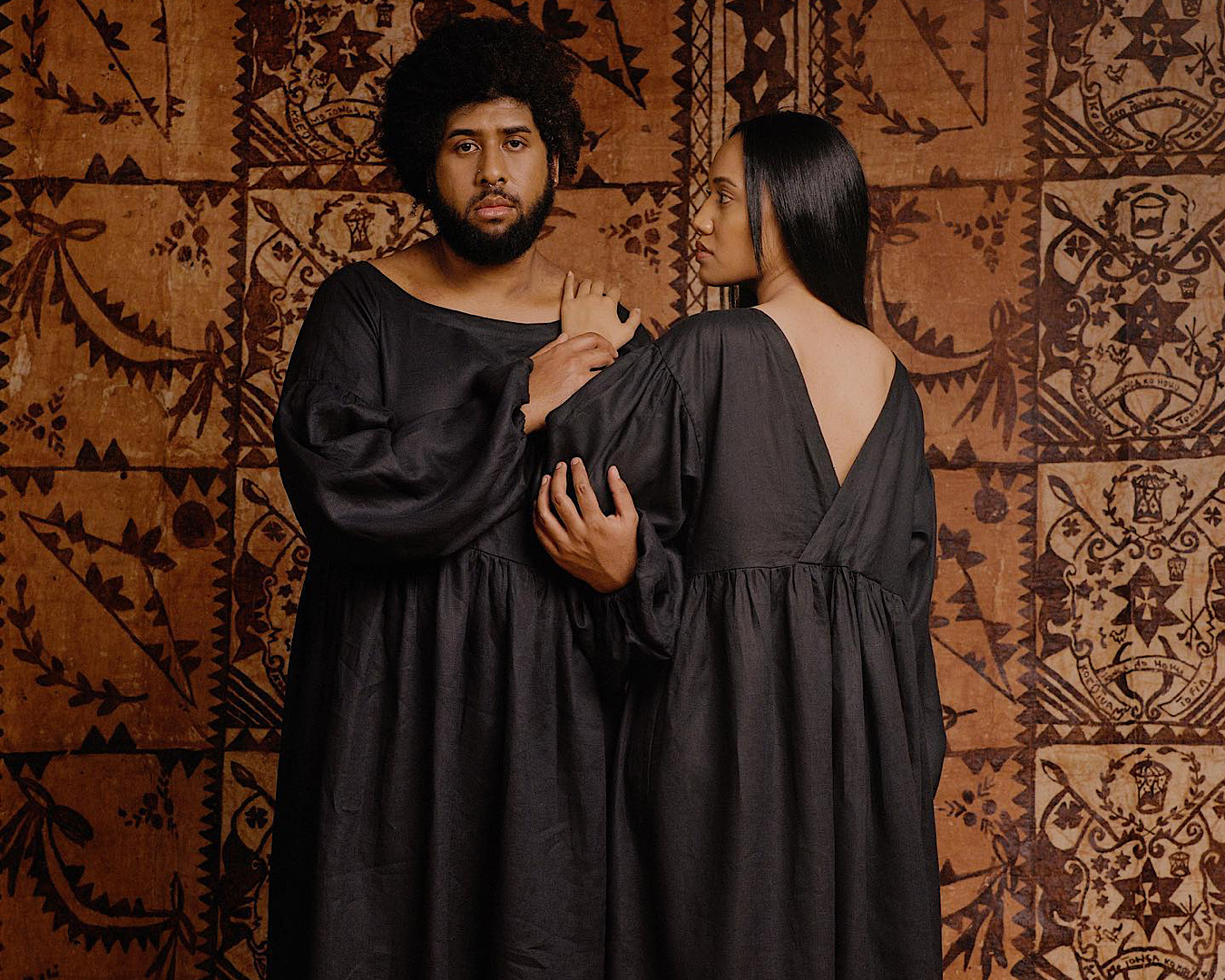 Northland-raised designer, Keva Rands, weaves family and her ancestral homelands of Fiji, Sāmoa, Tongareva and Hawai'i into every piece of Papa Clothing. Released in 'Waves' rather than seasons, her collections are birthed from slow fashion, designed and made in Aotearoa, with very little waste. Here you can hug your body in natural fibres and non-gendered pieces.
Allbirds
Although technically headquartered in San Francisco, Allbirds got their start in Aotearoa, founded by former All Whites captain Tim Brown and designed by local creative, Jamie McLellan. The 'it' shoe of Silicon Valley boasts a minimal aesthetic, clever design and high-quality textiles that make it a wardrobe staple. Allbirds has shaken up the shoe industry with sustainable materials and minimal-waste packaging. Give your feet and conscience the love they deserve and invest in a pair of woollen sneakers today.
Mina
Every part of the production process at the mother-daughter-based design studio, Mina, happens in Tāmaki Makaurau. All patterns are made in-house at their Grey Lynn studio, deadstock natural fabrics are sourced from local wholesalers, and each garment is made by a small team of sewers in Howick. Production runs are small and, where fabrics must be blended with nylon or spandex, for example, for longevity, the addition is kept as small as possible. There's also a fabric library on their website so you can understand exactly what you're putting on your body.
Hannah-Lee Jade
A list of ethical Kiwi fashion brands wouldn't be complete without mentioning Hannah-Lee Jade. Inspired by the natural world, Tāmaki Makaurau-born Hannah-Lee first thought about becoming a fashion designer when she competed in Trash To Fashion at just ten years old. Fast-forward to a fully-fledged label, she remains true to those original ecological design principles. Her distinctive style is brought to life through the use of repurposed and deadstock fabrics, creating tailored genderless silhouettes we're totally in love with.
Looking for another way to reduce your fashion footprint? Check out Auckland's best vintage stores.
Image credit: Hej Hej, Bruno's Originals, Hej Hej, Jasmine Sparrow Jewellery, The Keep, Inward Goods, Papa Clothing.