In case you missed it, the cycle of fast fashion, fleeting trends and overconsumption is still very much a problem. In New Zealand alone we chuck away 100 million kilos of textile waste into our rubbish dumps. Every. Single. Year.
To make a change, it's up to us fashionistas to make better decisions on how often we shop and what we add to cart. It's all about choosing brands based on our own values—not just the dollar value of a product.
But first, let's answer one question; what actually is ethical fashion? We like the way local retailer Well Made Clothes define it. Each label they stock must align with at least one of their eight core values; being handcrafted, sustainable, locally produced, following fair trade practices, producing minimal waste, being vegan, actively supporting gender equality or displaying a transparent supply chain.
Any Kiwi label that meets one or more of these values can be considered an ethical choice, so we've rounded up some of our favourites to add to your wishlist. Let's make like Vivienne Westwood and 'buy less, choose well and make it last.'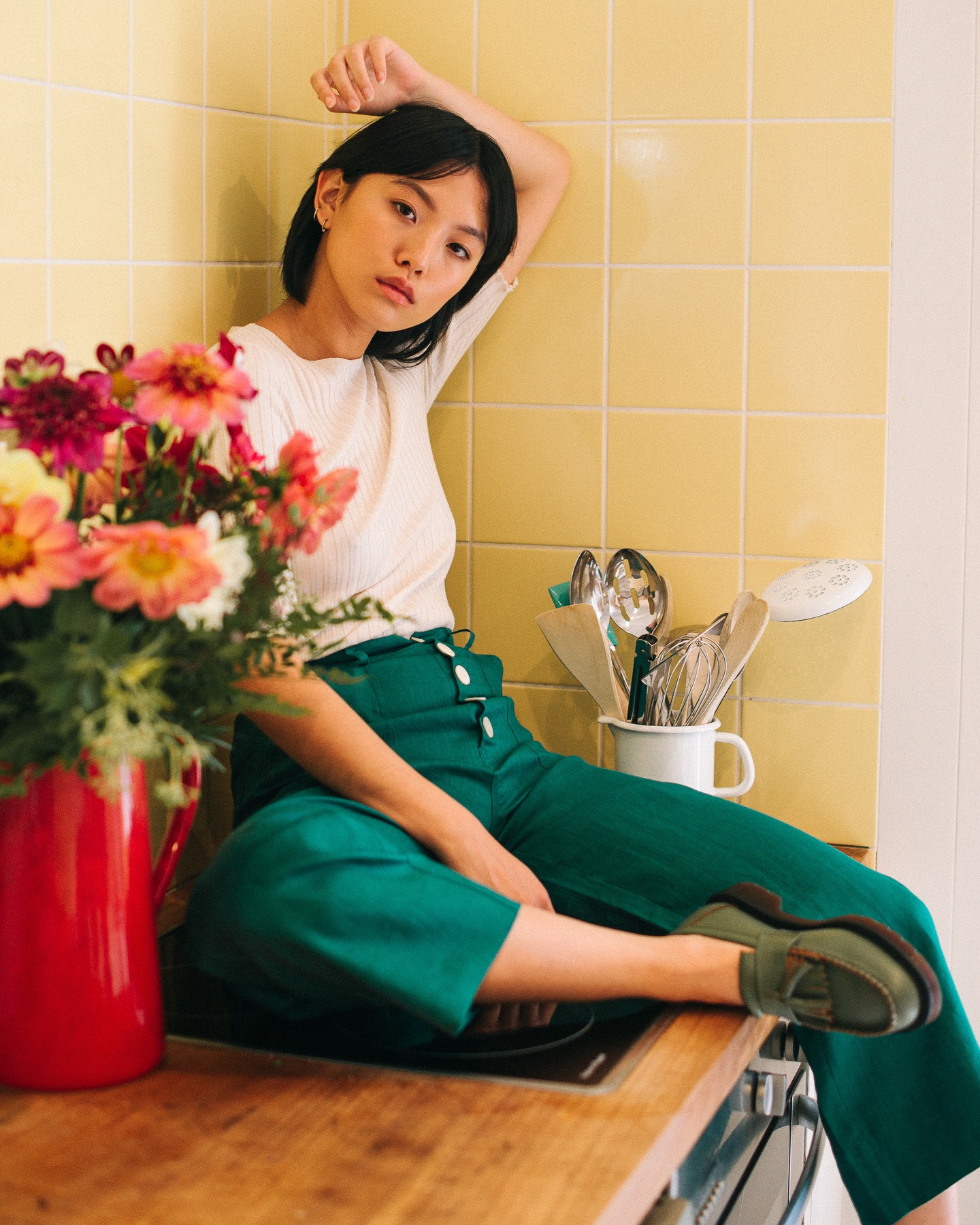 #1 Hej Hej
Pronounced 'hey hey,' this modern brand is for all the linen lovers out there. Founded by dynamic Kiwi duo Kiki Judd and Alice Isles, they offer a curated selection of timeless, flattering, high-quality pieces at an accessible price point. The team make patterns and samples in New Zealand and work with talented technicians in a local cottage industry in China to finish the production. All of their makers sign an ethical code of conduct, and Judd is on the ground in Shanghai ensuring this is followed through each step of the way. Our favorite number is the versatile Eat Sleep Repeat, a reversible dress with pockets. What more could you want?
#2 Jasmine Sparrow Jewellery
Simple, elegant and unique is how we would describe this boutique jewellery collection. Auckland-based designer and founder Jasmine Scott has a commitment to producing high quality, personable pieces that will last you a long time. She works with ethically sourced stones and recycled metals, often traveling to Indonesia to work with her small, family-run production team. If you're in search of some sustainable sparkle, we have our eyes on these gold and smoky quartz earrings. You're welcome.
#3 Kowtow
A Kiwi favourite, Kowtow tick four of Well Made Clothes' values—sustainable, fair, transparent and gender equality. Founded by Gosia Piatek in 2007, the brand is committed to sustainable fabrics, ethical manufacturing and being environmentally conscious with their processes. The best part? Their designs are beautiful, whether you're after an essential basic that will stand the test of time or a versatile statement piece—they've got you.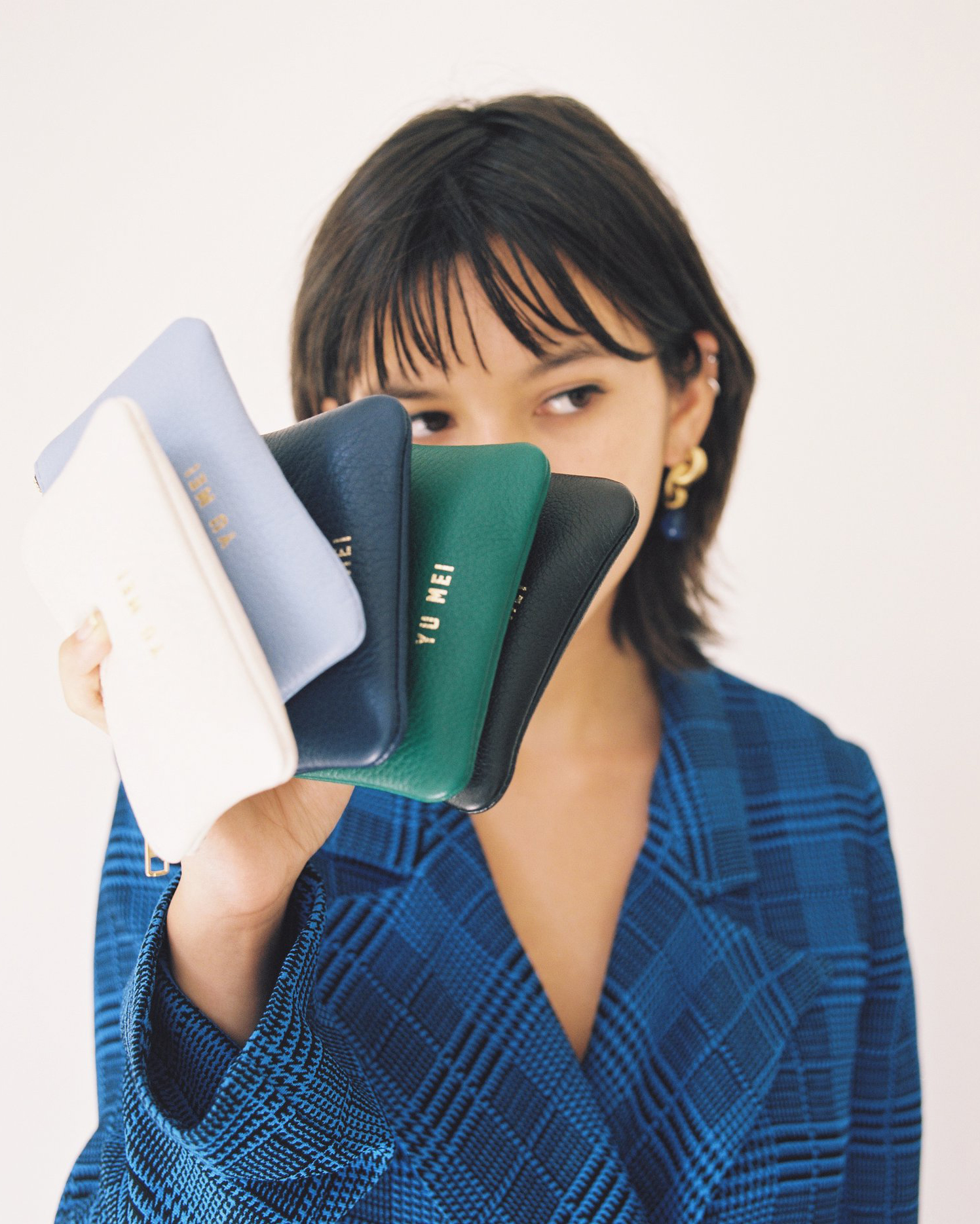 #4 Yu Mei
Kiwi label Yu Mei are all about designing purpose-built bags that will carry everything you actually need AND look good doing it. Combine this with their high-quality materials and you have a handbag that really stands the test of time. Founded by Jessie Wong in 2015, each piece is lovingly handcrafted in their Wellington studio and better yet, it's 100% traceable. The soft, supple Deer Nappa leather is sourced from accredited New Zealand farmers, tanned in Timaru and assembled in Wellington. Sold? Pick up your dream piece here.
#5 AS Colour
It's no surprise that AS Colour topped the charts of Tearfund's Ethical Fashion Guide this year. The premium basics brand has a dedication to high quality, attention to detail and keeping it simple, silly. More importantly, social responsibility is at the core of their business and they are incredibly transparent about their supply chain, sourcing and processes. So, you can stock up on your five items for $120 and feel good about it too.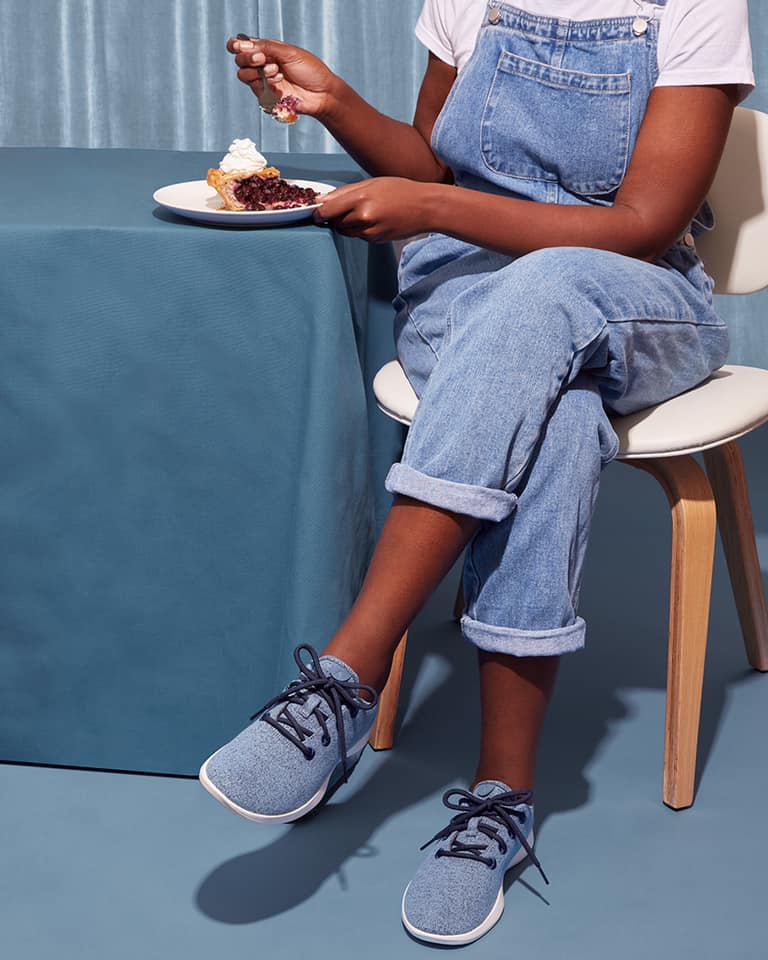 #6 Allbirds
Although technically headquartered in San Francisco, Allbirds got their start in New Zealand, founded by former All Whites captain Tim Brown and designed by local creative, Jamie McLellan. The 'it' shoe of Silicon Valley boasts a minimal aesthetic, clever design and high-quality textiles that make it a wardrobe staple. Allbirds is a trailblazer for ethical fashion, using sustainable materials, minimal-waste packaging and this year the brand went carbon-neutral, with plans to emit zero carbon in the future. Give your feet and conscience the love they deserve and invest in a pair of the woollen sneakers today.
#7 Penny Sage
Founder by designer Kate Megaw in 2011, Penny Sage has a simple but powerful mission—to offer curated, high quality, long-lasting pieces made in New Zealand. The brand is truly local—every piece is made within 30km of the Penny Sage studio by machinists personally selected by Megaw. Minimalists assemble because you will be lusting after these elegant collections—think well-fitting wide-leg pants, covetable woolen coats and soft merino knits. Just take our money already.
#8 Velvet Heartbeat
Velvet Heartbeat is a values-led label producing vegan bags and accessories right here in New Zealand. They primarily use deadstock and repurposed fabric or Piñatex, a sustainably-produced leather alternative made from pineapples. Handcrafting each piece in their Auckland studio, the brand is conscious about waste and only produces products that are actually needed. Since that's the case, we need a pineapple leather bucket bag stat.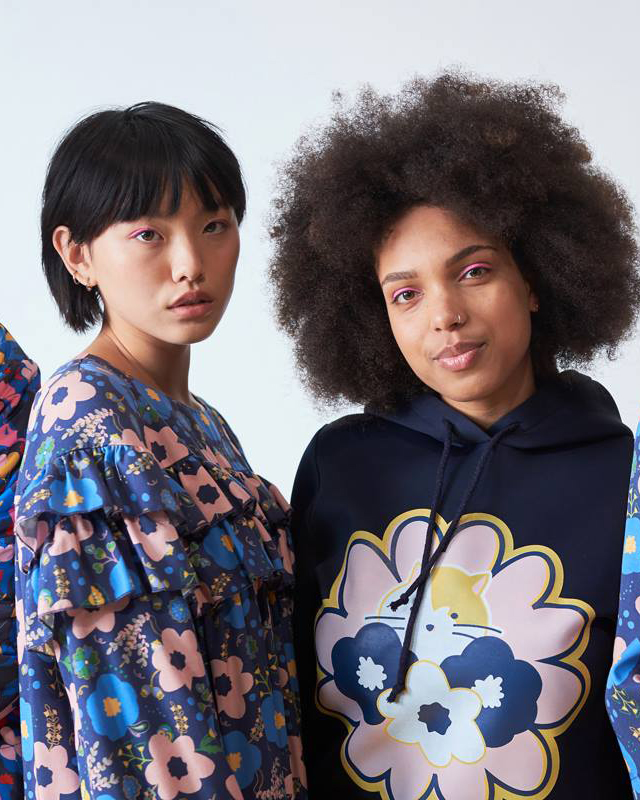 #9 Twenty-Seven Names
If you haven't heard of Twenty-Seven Names, you'll surely recognise their signature whimsical style. Their collections play with colours, prints and shapes in a surprising yet versatile way. Founded by friends and fashion-lovers Rachel Easting and Anjali Burnett, the label is proudly New Zealand made. Ethical and sustainable choices are simply second nature here, and you'll see that each garments description on-site details where the item was made and the origins of the fabric.
#10 Nisa
For panties with a purpose, look no further than Wellington underwear label Nisa. Not only do their knickers look and feel good, but they're also lovingly sewn by former refugee women. The brand aims to provide a safe space for those new to the country, helping them to find their feet and become part of a caring workplace community. We suggest while stocking up on your undies, you also add to cart the 'donate a pair'—which for just $15 provides a pair of undies to displaced women in Syria.
Looking for another way to reduce your fashion footprint? Check out Auckland's best vintage stores.
Image Credit: Hej Hej, Yu Mei, Allbirds, Twenty-Seven Names