Sumthin Dumplin Botany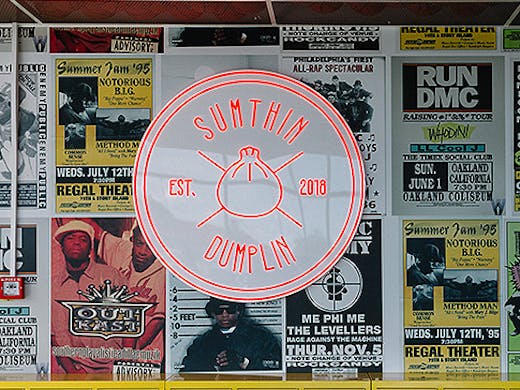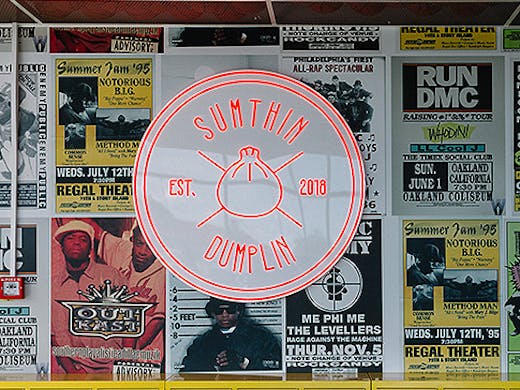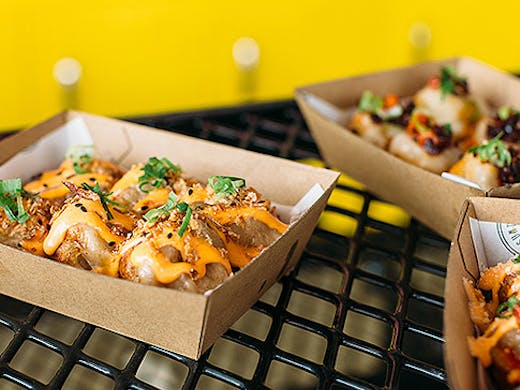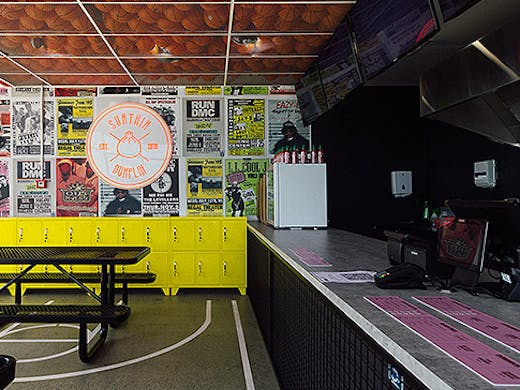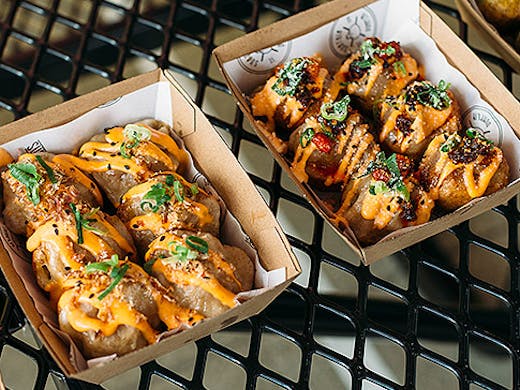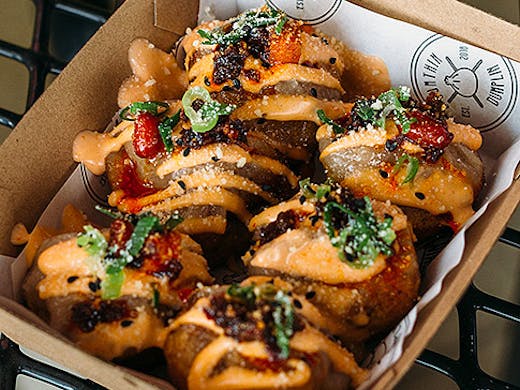 The Verdict
Now for those who know Sumthin Dumplin, then you know that their little juicy morsels are to die for, but for those who don't here's a recap—Owner Shane Liu first opened his boutique eatery on O'Connell street serving up a variety of home-made dumplings which were in such hot demand he opened a second take away spot on Wellesley Street.
Well boy have we got news for you—a third Sumthin Dumplin spot is taking over Botany. With all our fave dumplings on the menu including the much-loved beef and cheese, we can't contain our excitement. Decked out by the talented Millé, the new interior is dishing out serious 90's hip-hop vibes—think bright yellow lockers, picnic tables, basketball balls, sneakers and heaps more.
So, If you have a serious dumpling craving and a love for hip-hop then head to Botany to check out Sumthin Dumplin's latest venue and get your much-needed fix.
Image credit: Wono Kim
---