Gerrick Numan is the director of Millé—a hospitality design studio that's proving an absolute force to be reckoned with. And while you might have never heard of them before, you've almost certainly revelled in their work—the team of hospitality-obsessed interior architects and designers are behind the look and feel of some of Aotearoa's most iconic bars, cafés and restaurants.
We caught up with Numan to hear about his journey from construction grad to design mogul, the impact of COVID-19, and hospitality design done well.
You started off in construction, how did you end up in hospitality design?



I've loved restaurants and cafés since I was a child. I worked in cafés through high school and university, studied construction, didn't enjoy the corporate world, moved to Melbourne and opened a café with a friend. I worked 80-100 hours a week and went on to open three more cafés before realising I preferred designing and opening them to actually running them. So I retrained, talked my way into a job at another hospitality design studio, worked my way up through that business until I was second in charge, before reaching a ceiling and deciding I had no choice but to go out on my own.
What makes what you do unique? 

I think a lot of designers design for their contemporaries but we design to bring our clients' dreams to life and to set them up with the best possible foundation for business success. We focus on designing efficiently to create an incredible experience that makes sense to customers and has a labour-efficient kitchen, bar and front of house layout but doesn't cost a million dollars. 
I've spent my own money on venues before as I never want our clients to over capitalise.
What's the biggest 'fuck yeah' moment of your career so far?



Designing Behemoth Brewery's brewery and pub was a massive milestone. It was a big project and the final result was a true interior representation of what the brand stood for and who the clients are.
Were there any moments when you just wanted to throw in the towel?
Yes and no. There are constant hurdles, whether it's getting sales, getting a concept right, dealing with council, getting the place built, managing, growing and training your team, there are constant problems and failures along the way. But that applies to anything you do so I don't really see it as a problem.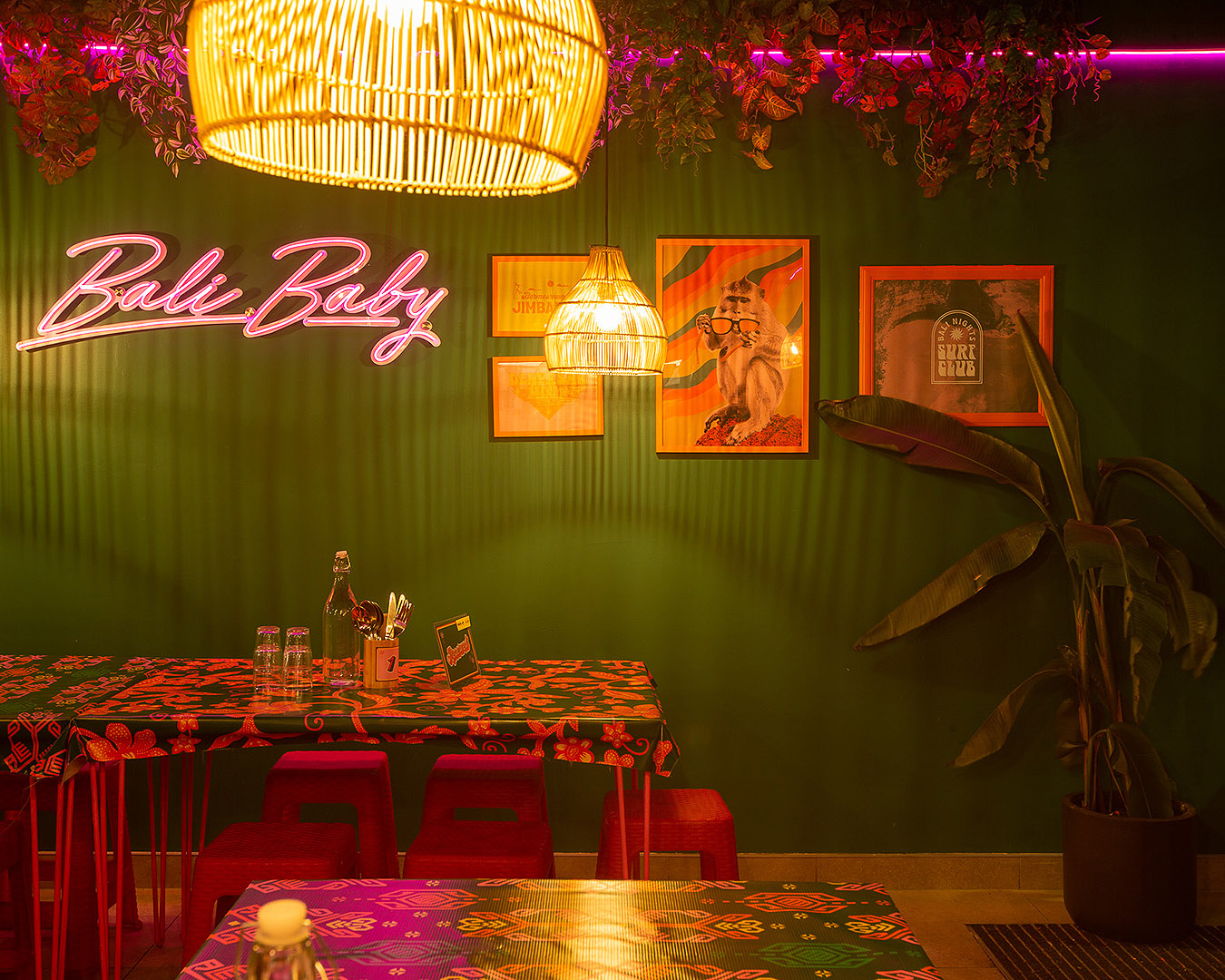 Take us through your process for creating a concept for an eatery. 

We design to bring our clients' dreams to life so our interiors never have a theme or trend. We start with a form our clients fill in to explain their likes, dislikes, values, target market, offering, motivations, aspirations, goals and many other things. We analyse and break this down to come up with a visual language—in the form of a proposed material and colour palette—that represents who they are, what they stand for and who they are trying to appeal to. At the same, we create a proposed layout for the dining areas, bar and kitchen and the associated technical drawings. We present the layout to clients for feedback, and the drawings to external consultants to obtain a building consent if we need one. Once we have sign off on what the venue looks like, we send the drawings to trades for pricing and, as soon as we land on a price and building consent is issued, we start on a site. During this process there are about 1,000 problems that come up and the key to success is good relationships between us, the trades and the client. As long as everyone has a client-focused mindset we can solve anything.
What's been your favourite project to date?

Hand on heart, I can't pick a favourite. I see us as a conduit for our clients' dreams—if we can bring their vision, values and story to life in a physical form, it's an unbelievable feeling.
It's fair to say everyone in hospitality was hit hard by COVID-19. Do you see any industry opportunities in this strange new era?



COVID wiped out a lot of people who were struggling but we're seeing a lot of established operators going for their second or third sites. I think the opportunities are in the outer suburbs (there's an oversupply of offerings in the inner suburbs and only a certain amount of dollars available to spend on food and beverage). I often encourage people towards failed sites as you can avoid building consents and the massive costs around plumbing, electrical, fire protection and mechanical installations. That being said, everything has its positives and negatives and a failed site can be restrictive and difficult to get the right lease on. Everything is site and concept dependent. I'm always happy to chat through ideas and problems with people before they commit to a site.
Can you give us any hints about what you're currently working on? 



Of course. We just completed Doe Donuts on Great North Road, and Bali Nights in Ponsonby. We've got Sumthin Dumplings heading out to Botany and Blend Cafe out there too. We're doing a couple of Good Dog Bad Dog sites for the legends behind Candy Shop, Dear Jervois and Gochu and another central city concept for those guys too. There's Knead Cafe out in Hobsonville for the team behind Winona Forever and Rude Boy; Rolling Pin Dumplings at Dressmart (and another one recently opened on Greenlane); Burger Geek is opening another venue in West Lynn and there's many more. We have our hands full!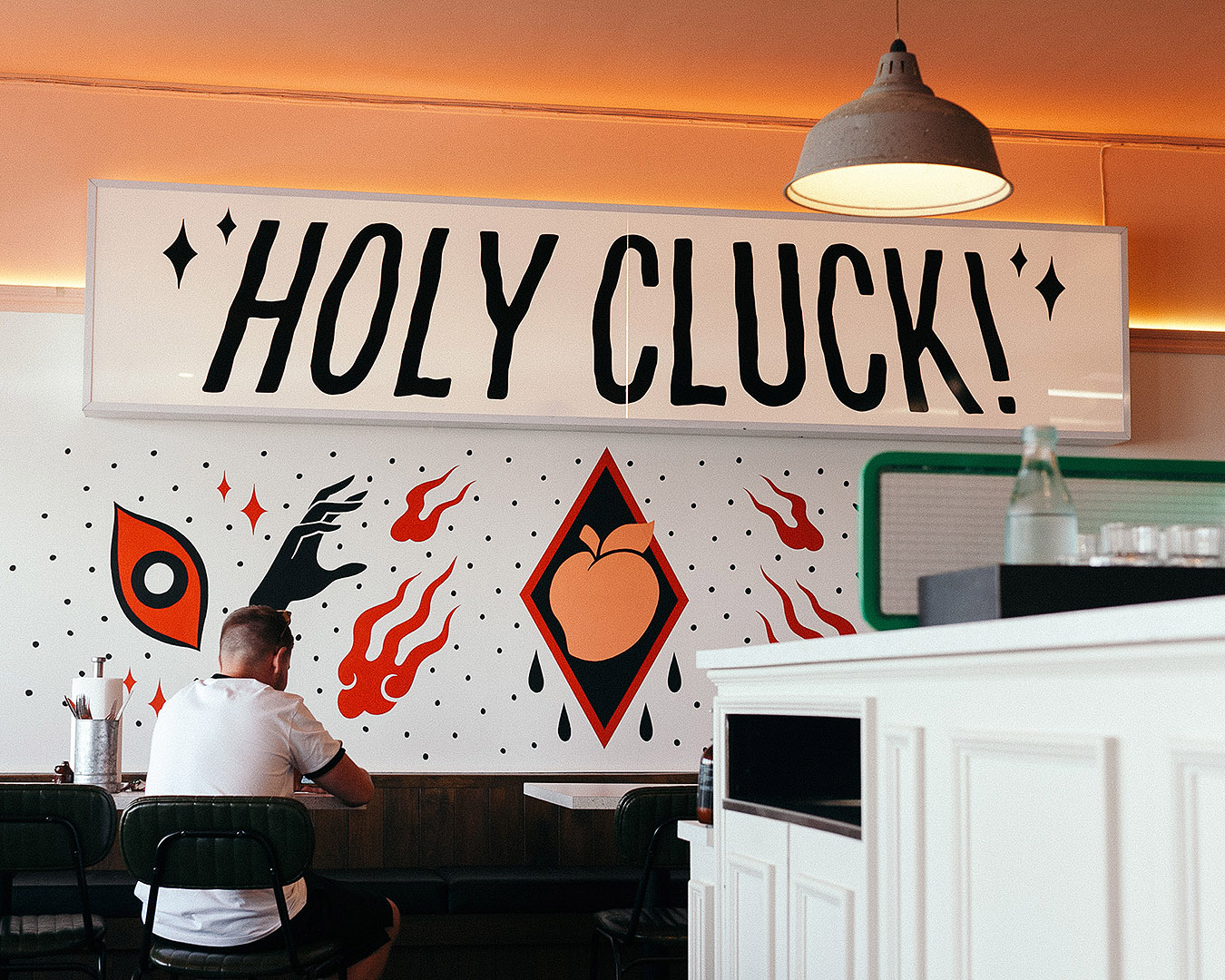 You offer loads of tips for hospitality hustlers on the Millé website. What inspired you to share your learnings? 



The wish that this stuff was available to me when I started out. When I had the cafés, I only succeeded when I convinced a mentor who had opened 100's of stores to help me and eventually be my business partner. Now that I'm in the position of having opened 100s of stores, I want to help other people learn from the countless mistakes I've made and hopefully increase their chances of success.
What's the best advice you ever received?



My ex-mentor and business partner, Simon McNamara, (the ex-CEO of Boost Juice and one of the founders of Grill'd Burgers in Australia) taught me hospitality isn't one single thing—it's the one percenters that add up to create an environment people love, or don't love. It's everything combined: your lighting, service, menu, furniture, branding, music, materials—everything—it all comes together to create an experience that makes sense to people and that they intrinsically love. I'll always be grateful for Simon's guidance and education.
Who are you most inspired by right now? 



My clients. The courage and effort that it takes to open a venue and operate it successfully is beyond admirable. Restaurants, cafés and bars represent such a critically important function in society, it's where we have our first dates, hang out with our friends, celebrate, unwind and recharge. And they are exceptionally difficult businesses to operate on a day-to-day basis with so many moving parts that often let you down. Hospitality owners deserve a lot of respect and they often don't get it. I've also got to mention my partner, Rhea—she inspires me everyday, is the best mother you could imagine and has helped me more than I could ever explain.
What's your dream for the future?


I'd like Millé to offer a wrap-around, turnkey service—to design the interior, the branding, the menu, build the venue and also supply the equipment, furniture, lighting and small wares. Opening a venue is so difficult (especially when it's your first time), and owners are so often exhausted by the time opening day comes. I want to take as much stress as possible off my clients' shoulders and use our expertise and connections to set them up for success so they're free to do what they do best—providing amazing food, beverages and service in an environment we love.
Fast Five
If you had a superpower, what would it be?
Invisibility. I've always been an observer. 

Fave café for the morning after?
The Fed Deli

Cats or dogs?
Both!

One thing people would be surprised to know about you? 

I have simple tastes when it comes to food—I love the overall experience of an incredible venue and how it can create an amazing experience for you, friends and family—but I'm pretty happy with a simple sandwich and a good coffee, as long as the environment is uplifting.
Best movie/series/book/gig you've enjoyed lately?
We just finished watching ZeroZeroZero; would recommend.
Browse more inspirational Kiwi stories right here.
Image credit: Millé, Wono Kim for Bali Nights and Peach's Hot Chicken