Singapore—or as some locals call it the Little Red Dot—is a hub of world-class bar culture and dining. In fact, Singapore raked in the Michelin stars in 2021, with a total of 49 restaurants lauded for their culinary excellence.

If you're planning on making the trip to Singapore to give your taste buds a tantalising tour like never before, locals like Jamie Koh, founder and owner of Singapore's revered Brass Lion Distillery, knows what's up when it comes to give your taste buds a tantalising tour like never before.

Celebrated as one of Singapore's leading distillers for carving out an entrepreneurial path in a predominantly male-dominated industry, Koh's passion for gin began in 2012 when she was looking for a spirit crafted in Singapore—but she couldn't find any. Fast track to today, Koh's not only created a beloved spirit that Singaporeans enjoy on the reg but she has also brought to life a tour-worthy distillery complete with gin school classes too.

Here, we uncover Koh's must-visits and recommendations—and why Singapore's culinary industry is unlike anywhere you've eaten before.
How does Singapore's culinary industry differ from other cities you've visited? Is there a noticeable signifier?
Singapore has always been a melting pot of culture. Not only is our local food so diverse, but as we've grown, global cuisines have also been fully embraced. We adopt the things that resonate with us and we make them our own. That's actually one of the reasons we started Brass Lion. We wanted to make a spirit we could call our own—one that reflected Singapore's vibrant blend of cultures and flavours.
What do you love about Singapore's food and drink culture?
There's something for everyone, all day long. You could start your day with a champagne brunch, order in some dinner, spend the night at a cocktail bar and end with a late-night hawker visit.
What are your top three restaurants to dine out at in Singapore and why?
I'd say Godmama for authentic no-frills Peranakan food and The Coconut Club for their iconic nasi lemak. Another favourite is The Dragon Chamber, a speakeasy restaurant with unconventional Chinese dishes and Asian-inspired cocktails like the Yuzu-Jin and Dragonfruit.
What are your top three bars to drink at in Singapore and why?
Manhattan is a must-visit—thoughtful cocktails, glitzy 1920s interiors, and even the world's first in-hotel rickhouse! Gibson is a bar located in an intimate shophouse that is great for solid cocktails in a casual setting. Level 33, the world's highest urban microbrewery, gives you quality drinks with a breathtaking view of Singapore. We've actually collaborated with Level 33 and used their Citra hops to create a Hopped Dry Gin; it's fresh, citrusy and great with some yuzu tonic as you take in the sunset over Marina Bay.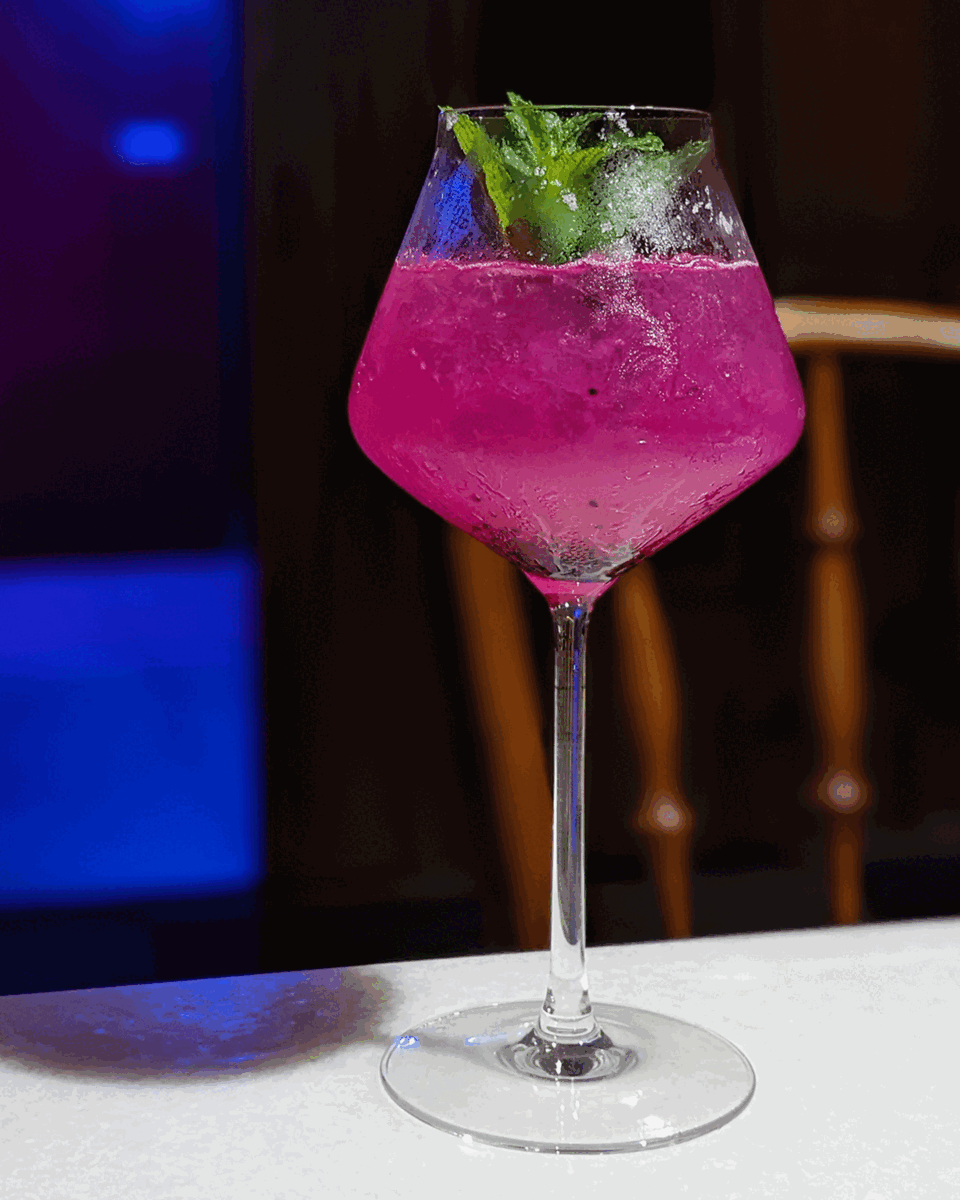 What can people expect when they visit Brass Lion Distillery?
Basically, it's a gin lover's playground. You can see how we make our gin step-by-step, from meeting our copper still to the botanicals we use. We also have a cocktail workshop where you can make your own Singapore Sling before we begin the tour. Our outdoor gin garden is the perfect place to wind down for the evening with a cocktail in hand. And upstairs in our Tasting Room, we have gin cocktails (of course!) and even gin-infused food. We also have Gin School where you can be a distiller for the day and create your own bottle of gin!
And finally, aside from Brass Lion Distillery of course—where is the first place you eat or drink when you arrive back in Singapore?
When I land in Singapore, I'm always craving comfort food and East Coast Lagoon Food Village is my go-to. Whether it's sambal stingray or an oyster omelette 'orh luak', it's always quick, fresh and satisfying—especially after a long flight. And of course, some sugarcane juice or fresh coconut to wash it all down.
Singapore is a culinary melting pot of world-class dishes, lauded chefs, unrivalled bars and, of course, tour-worthy distilleries. Be sure to check out Brass Lion Distillery for a true taste of Singapore during your next visit. For more info, head to Singapore Tourism.
Editor's note: This article is proudly sponsored by Singapore Tourism and endorsed by Urban List. Thank you for supporting the sponsors who make Urban List possible. Click here for more information on our editorial policy.