You know Manly for the ferry ride, for the beaches, for the cafes, for the brunches, and for the seemingly endless parade of beautiful-looking people. However, visiting as a day-tripper is completely different from a night out and, come sundown, Manly transforms from a tourist hotspot to a buzzing social hub, where the bars are full and the streets are vibrant.
There's a huge selection of watering holes in the suburb to the extent it's a challenge just to pick ten but, for our money, you can't go wrong with a visit to any establishment on the list below. Cheers!
Hotel Steyne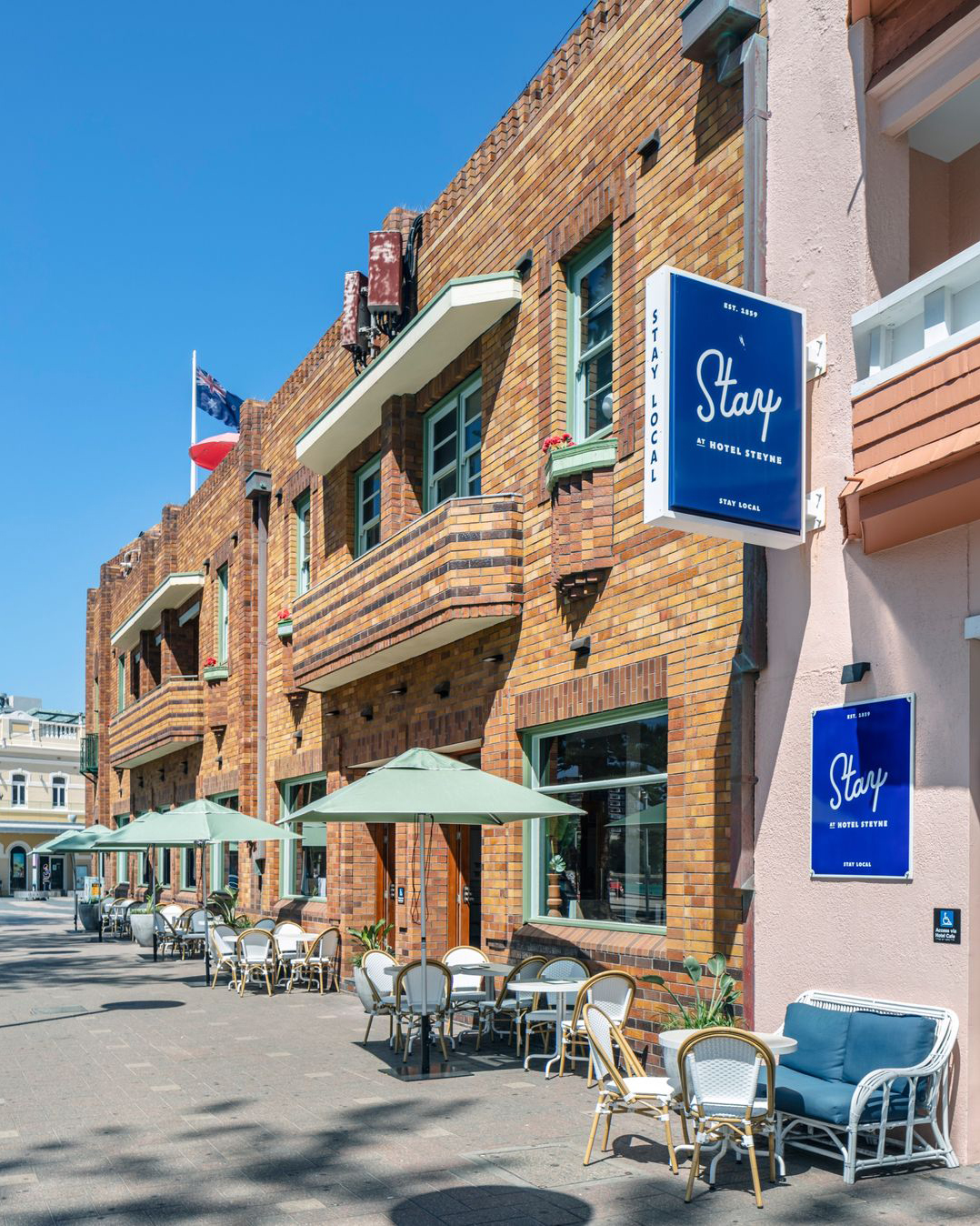 At the east end of the Corso facing Manly Beach, you'll find iconic Northern Beaches boozer Hotel Steyne, where you get four bars for the price of one. On the ground floor, there's a sports bar and the enormous beach bar which has been part of the fabric of Manly since 1859. What you might not be expecting, however, is what you'll find at the top of the stairs: a separate rooftop terrace and a dedicated whisky bar. This is all part of the reimagining of Hotel Steyne in recent years, meaning it's moved into the 21st century whilst retaining its iconic status as arguably the most famous bar in the suburb. You can also stay at the pub—the candy pink building next door has slick rooms with beach views.
Banco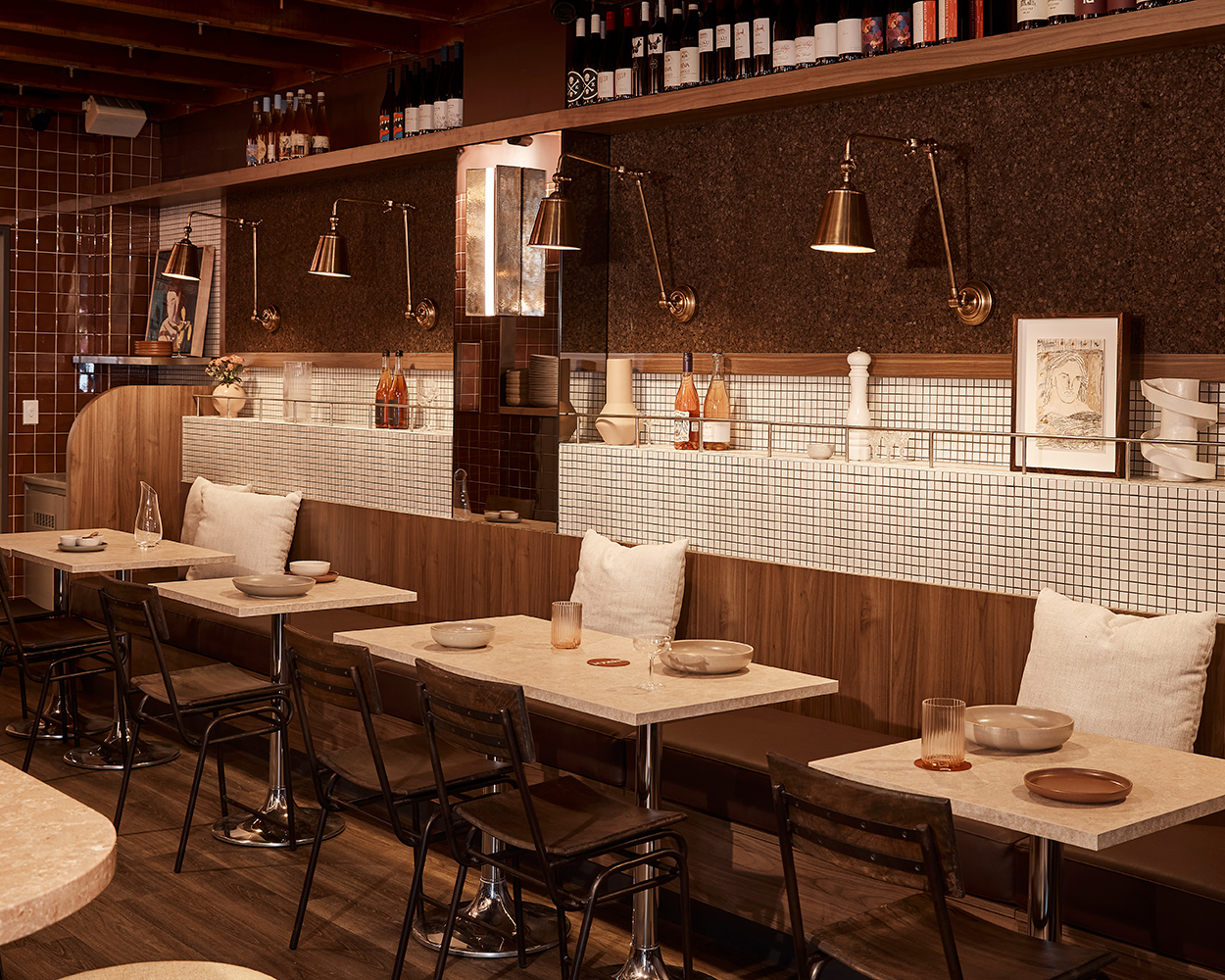 One of the newest kids on the block and from the people who brought you Corretto in Dee Why, Banco vows to "bring that Manhattan vibe to Manly." Recognisable on Whistler Street from its neon wine bottle logo, Banco's extensive drinks menu and relaxed atmosphere will make you feel like you're in trendy Surry Hills rather than on the Northern Beaches. There's a focus on natural and biodynamic wines and a strong ethos of supporting smaller producers, meaning you'll find drops at Banco you'll struggle to find elsewhere, not to mention their range of signature cocktails which are available on tap. We're also big fans of Banco's top-notch lobster roll.
4 Pines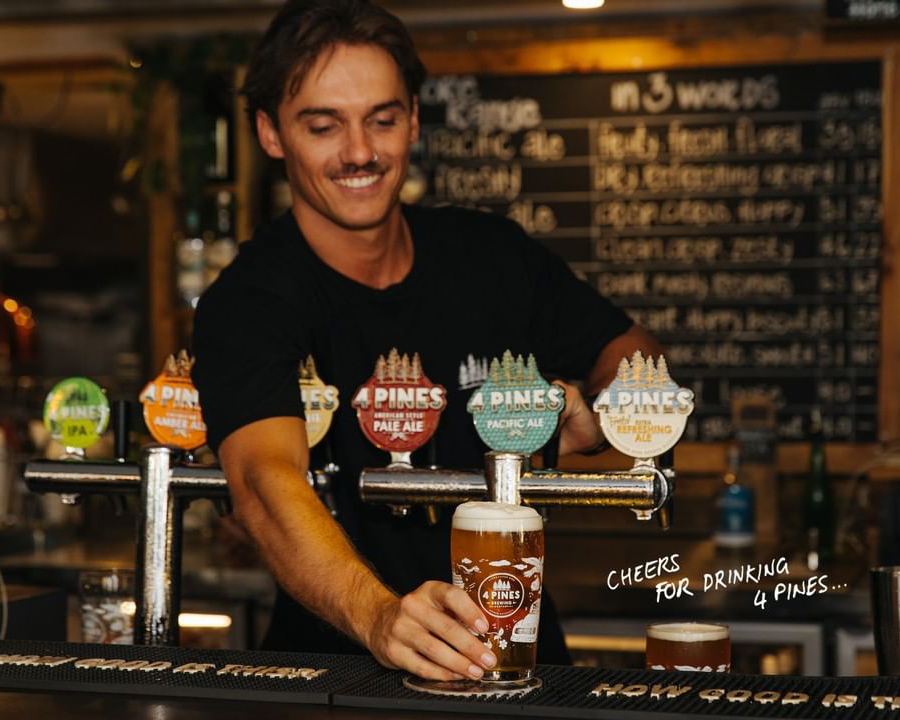 In the space of just a few years, 4 Pines has gone from small, independent brewery to nationally-adored household name, with bars in multiple states, a bistro in the Hunter Valley, a sports bar in Barangaroo, collabs with Ben & Jerry's, and naming rights to an NRL stadium. The Manly brewpub is the OG though and, despite the brand expansion, it's barely changed. There's still hearty food, rustic charm and an unbeatable selection of beers from the 4 Pines "kellardoor". You'd be forgiven for forgetting you're a stone's throw from the beach when you're ensconced in the cosy and welcoming embrace of the 4 Pines environment.
Wharf Bar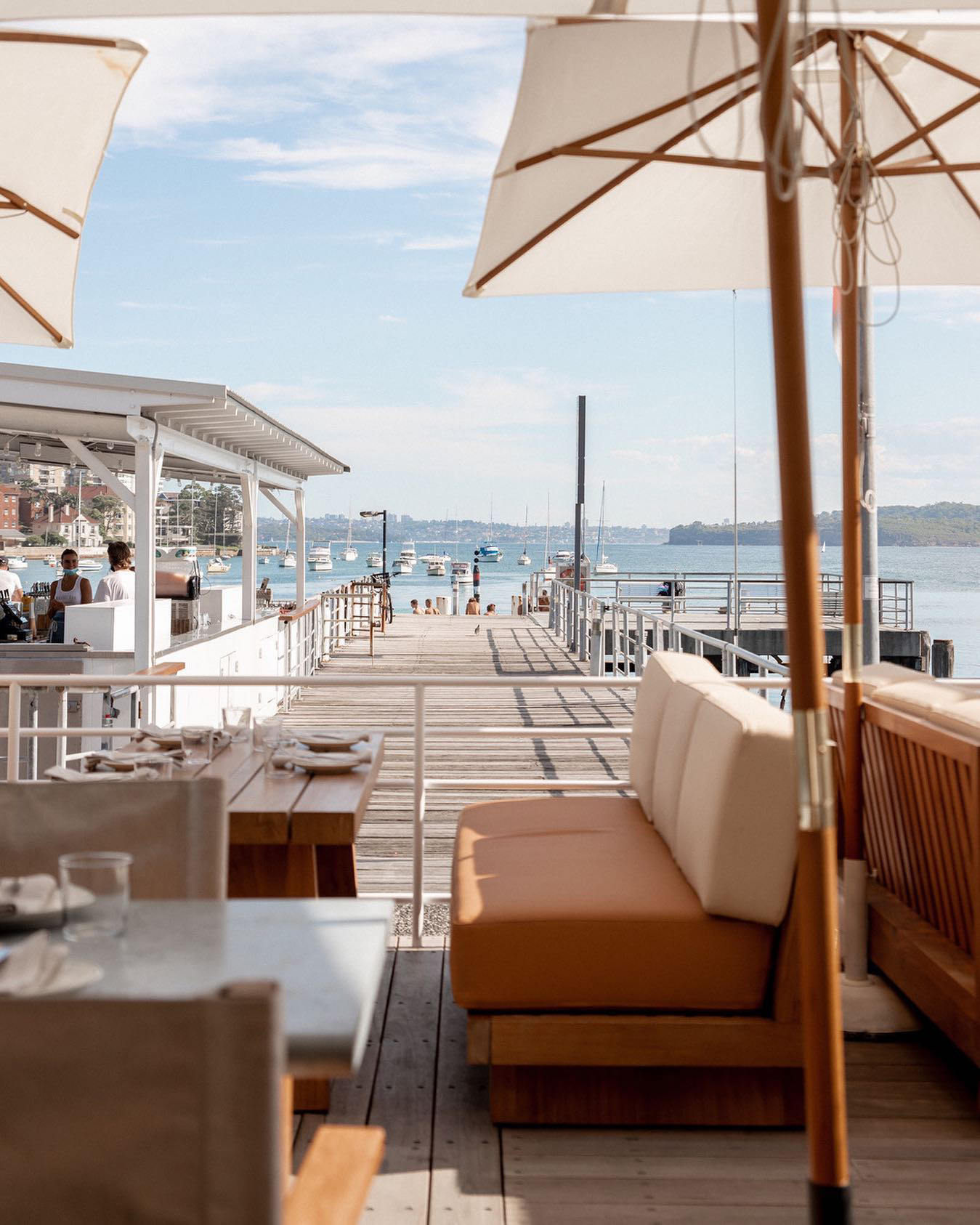 There can't be many bars in the world that have a view quite as spectacular as Wharf Bar. "Wharfie," as the locals know it, overlooks Manly Harbour, affording you the chance to watch the ferries come and go while families enjoy the smaller cove beach and older kids wile away the afternoons jumping from the jetty. Having recently undergone a multi-million dollar renovation, the bar is more popular than ever, and a great track record of booking household name DJs and acts means it's arguably the biggest party venue in Manly.
Little Pearl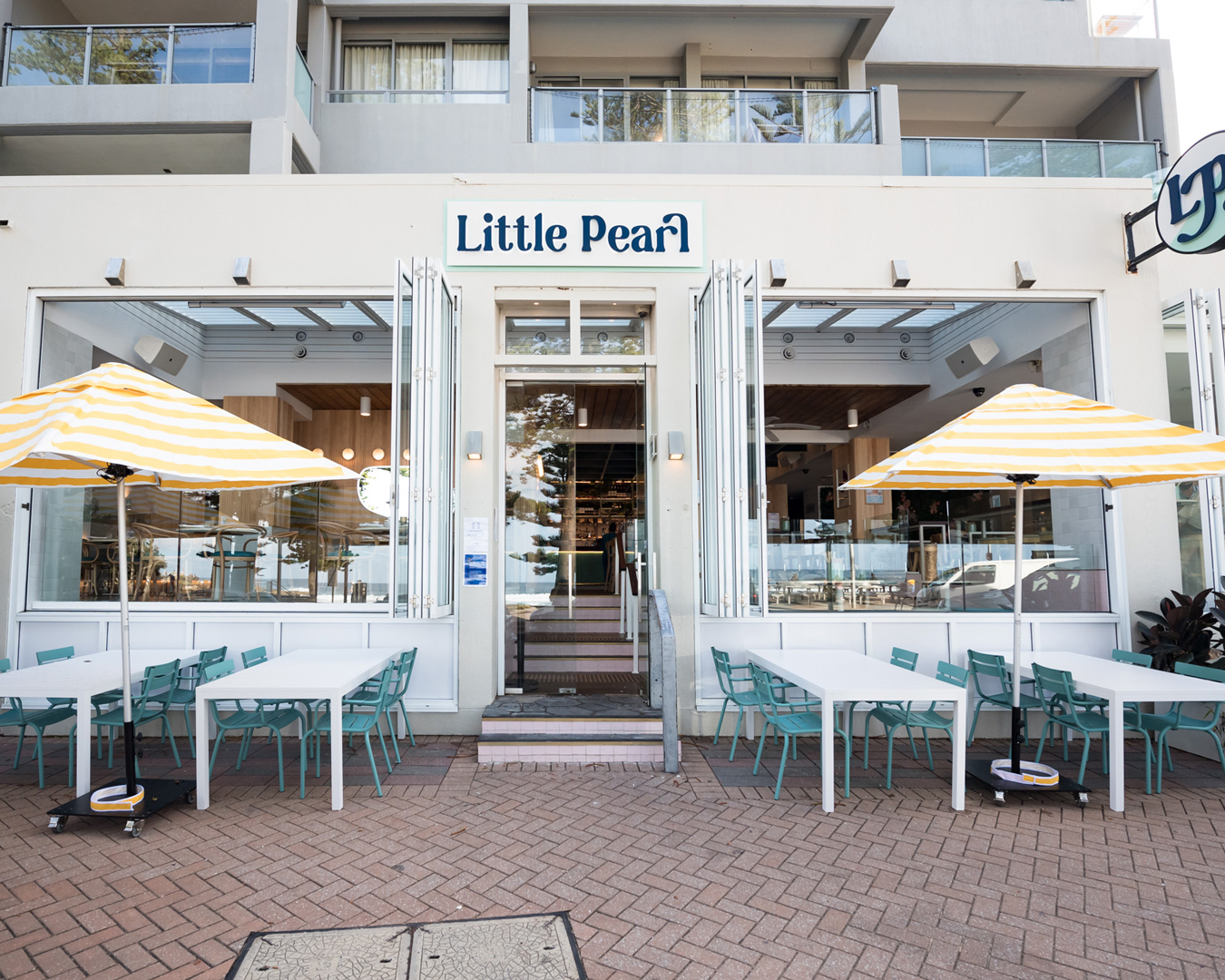 The site of the former Manly Wine has reinvented itself as Little Pearl—a stylish bar that also sells Malaysian hawker-style street food. Somehow both tucked away in a quiet corner separate from the hustle and bustle yet still directly opposite the beach, Little Pearl has continued the location's tradition of providing an enviable selection of beer, wine and cocktails while also spreading their wings. As well as an enticing bottomless brunch, the food menu features the kind of light bites that are ideal to accompany a round or two of drinks. If you can resist the charms of the chilli fried chicken with maple glaze and miso mayo, then hats off to your unparalleled willpower.
Belgrave Cartel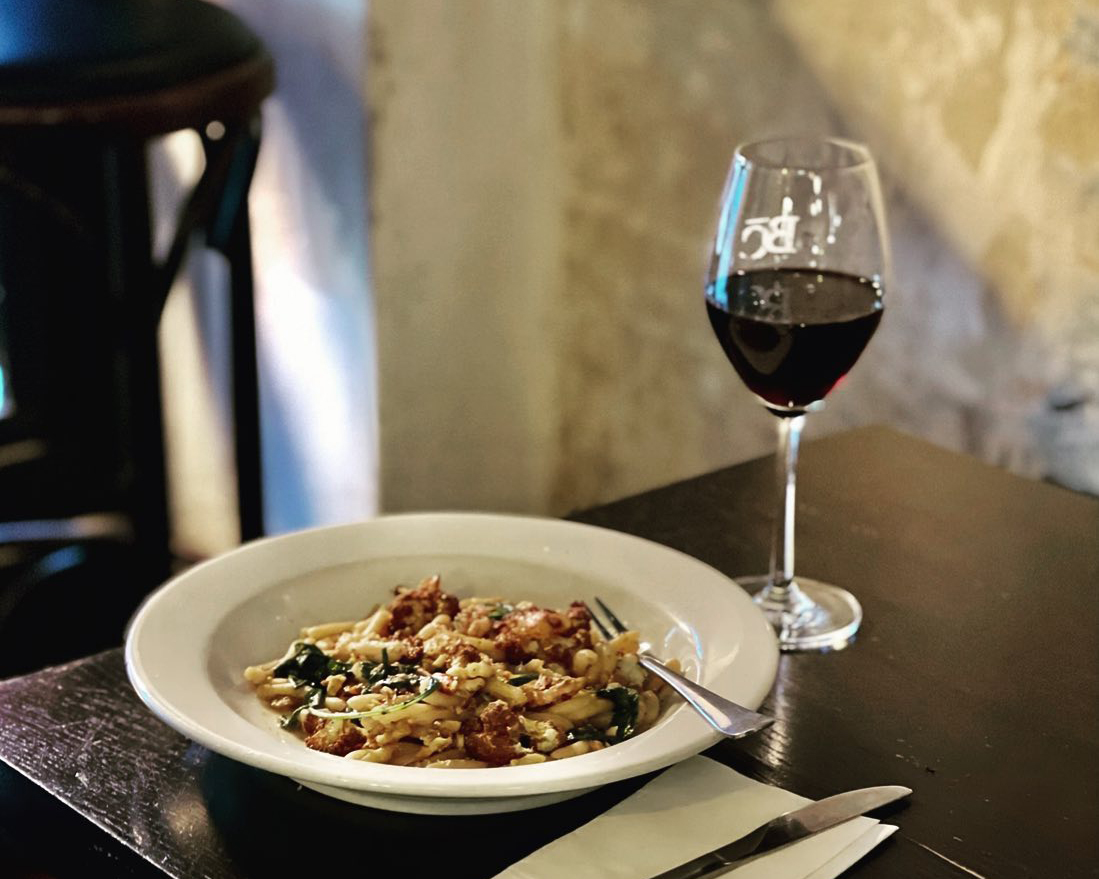 Perhaps better known as a daytime cafe, this Pittwater Road venue transforms into a chic wine bar when darkness falls. Its unfussy interior and small area give it an intimate feel, meaning your fellow patrons will feel more like co-conspirators than strangers. Founded on the welcoming principles of Italian hospitality, Belgrave Cartel isn't showy yet still feels upmarket from its extensive wine list to its inventive range of cocktails. You can turn up for something to eat or just for a drink, meaning it's as suitable for a quick schooner as it is for an evening of lasagna, made to Mamma's traditional recipe, of course.
The Hold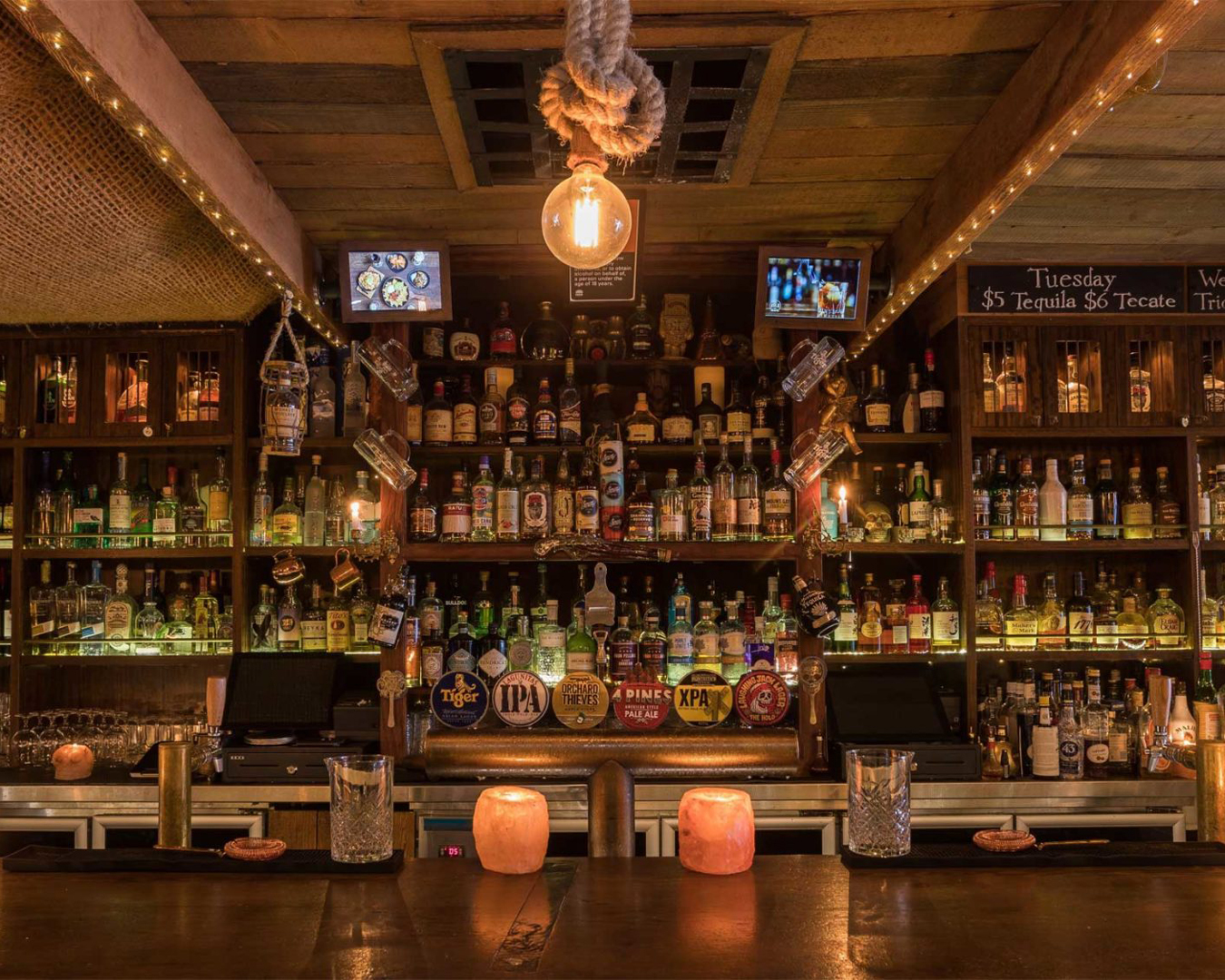 When a bar is dimly lit, it can often create a sense of irritation rather than ambience. However, that's definitely not the case with The Hold: the nautical-themed pub in the centre of Manly. Bare lightbulbs and candles provide a homely vibe, accentuated by the wood panelling and piano in one corner. The Hold's food offerings are limited to burgers, tacos and chips but when you do it this well, why branch out? Not to mention everything on the menu is available in both vegan and non-vegan variants. It's like being at sea, on a ship, with the world's best-stocked and friendliest bar.
In Situ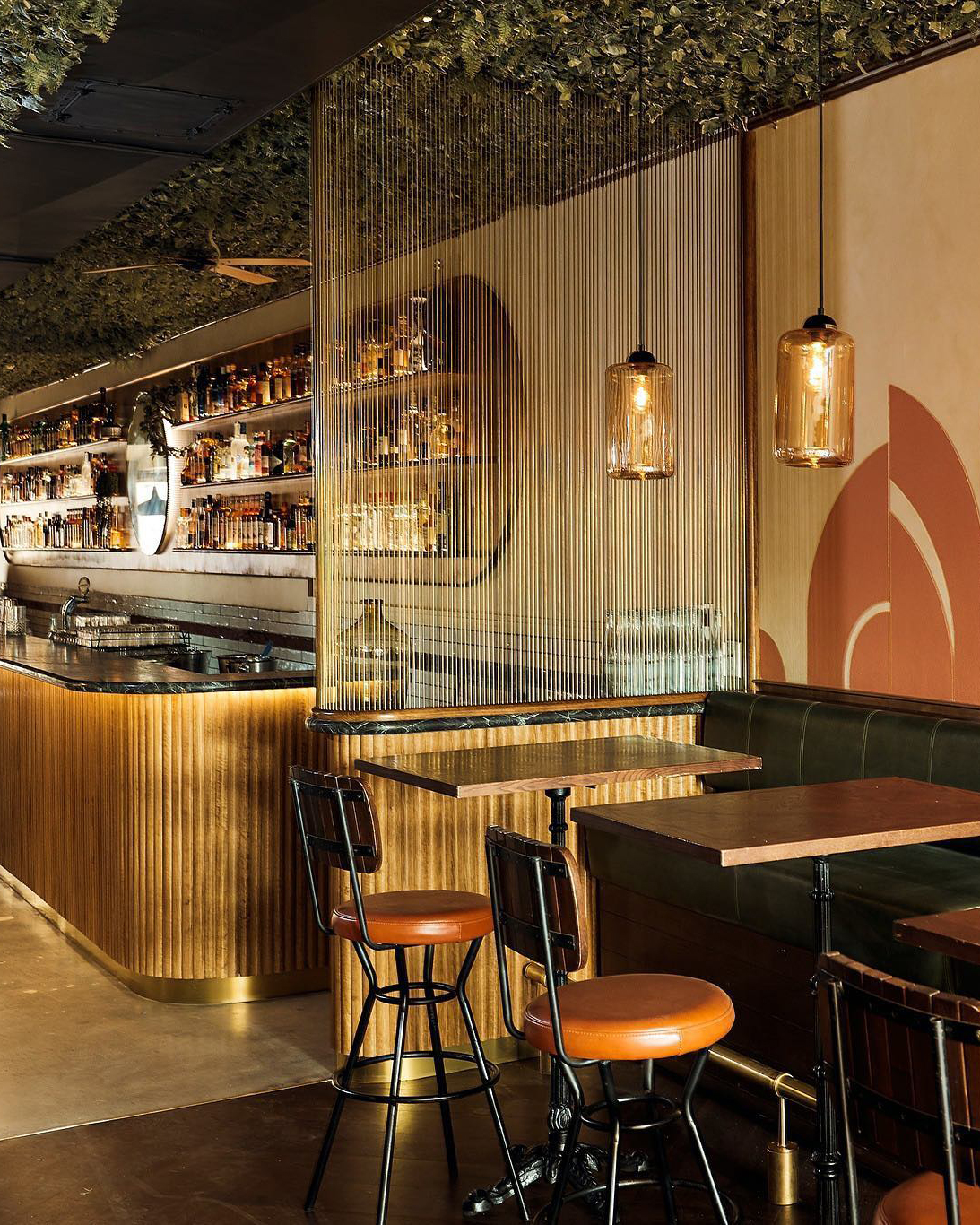 With its al fresco courtyard, focus on cocktails and live music at weekends, a trip to In Situ feels more like an evening out in Europe rather than one in Australia. Serving the people of Manly for over two decades, In Situ is a local staple, offering up pizza and pasta to go alongside jugs of beer, a range of wines and a selection of bespoke house cocktails. Complete with charming retro decor that never crosses the line into kitsch, In Situ offers a welcoming base for a family meal, a catch-up with friends, or an intimate date.
The Cumberland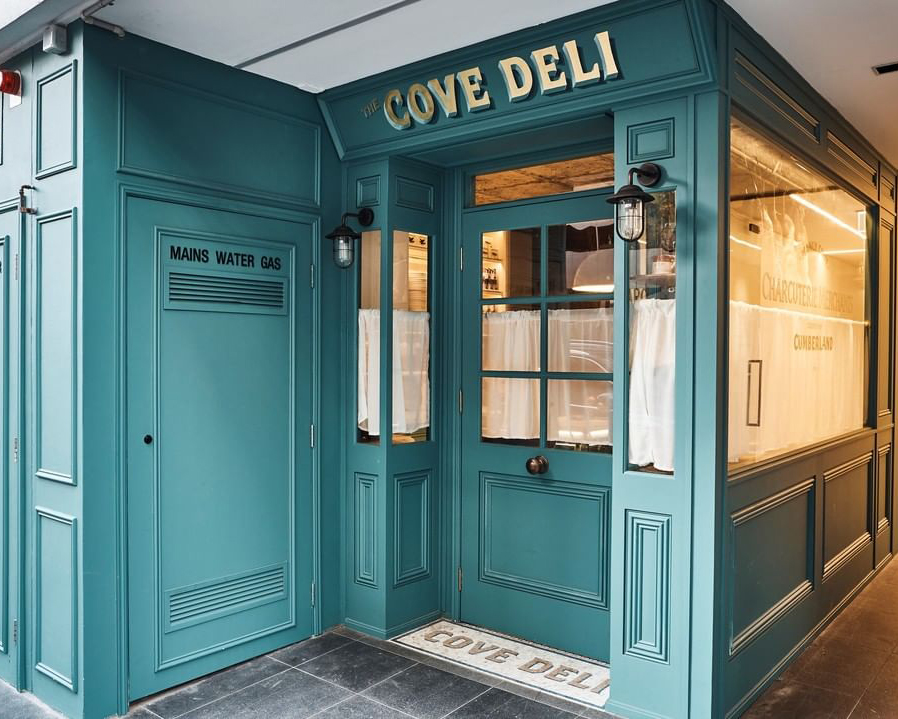 At the time of writing, The Cumberland is temporarily closed due to flood damage, which is a real shame seeing as it had made such a strong start to its life in Manly. The winner of Australian Small Bar of the Year in 2021, The Cumberland is another example of the kind of semi-secret speakeasies that have taken over the CBD in recent years, with its entrance situated behind a fridge door in a Central Avenue deli. Once there, you'll find an elegant ambience, drinks made with local botanicals, cocktails with a strong link to 19th-century county lines and concoctions inspired by the pre-prohibition era. Check their socials for a re-opening date.
Sketch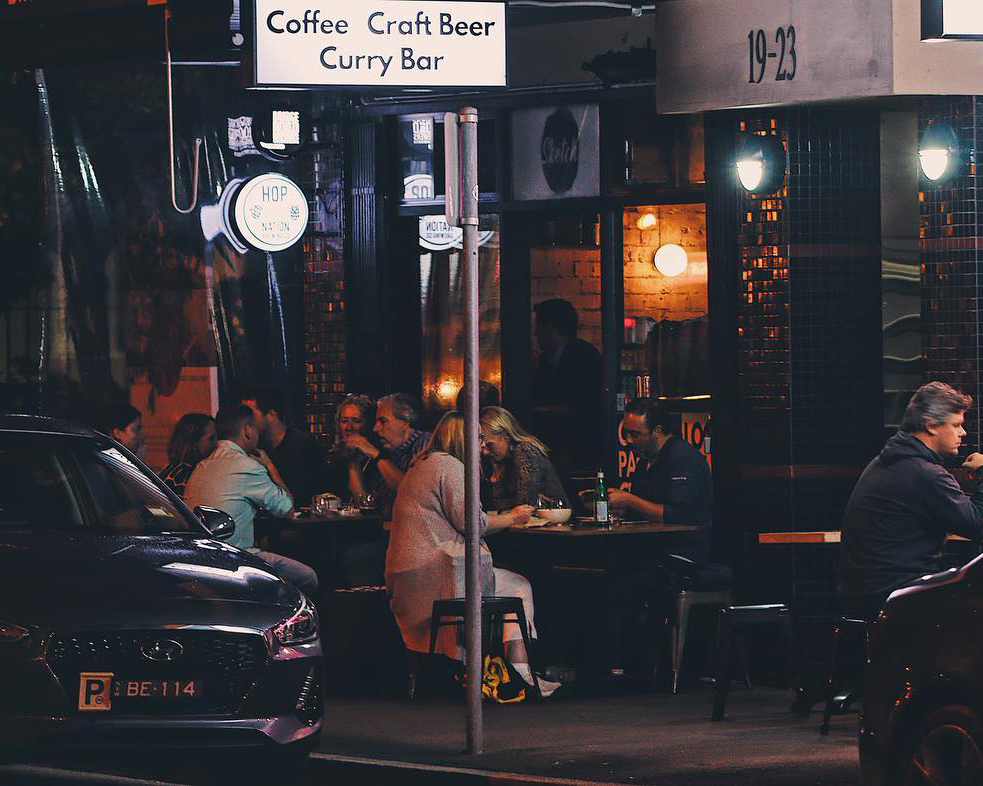 The sign outside Pittwater Road's Sketch reads: "Coffee. Craft Beer. Curry Bar." This short and straight-to-the-point description encapsulates the manifesto of Sketch—do simple things, but do them really, really well. Sketch has the kind of booze selection that would shame a beer festival, incorporating everything from huge names like Stone & Wood to a three-berry Berliner Weisse beer from Helsingborg. The food is simultaneously unpretentious and delicious—like Kath and Kim or Hamish and Andy, beer and curry is one of those duos that was always meant to be together.
Still thirsty? Check out more of Sydney's best bars here.
Image credit: Hotel Steyne, Hotel Steyne, Banco, 4 Pines, Wharf Bar, Little Pearl, Belgrave Cartel, The Hold, In Situ, The Cumberland, Sketch