Where once the only suit men owned was a boxy, ill-fitted number worn from 9 to 5, Australian men are now as well-versed in fabrics and cuts as they are cars and surf currents. Certainly the level of accessibility afforded by the rise of the Internet has provided men, particularly in Australia where we've not historically had a significant sartorial inclination, with information and inspiration. In a way, it's a supply-and-demand situation, with the consumer commanding the number of small tailoring outfits that have opened around the country. Ten years ago men couldn't click on to Scott Schuman's website and see these elegant, older Italian men wearing beautiful three-piece suits and looking so effortless and cool. But it also parallels the rise of other areas of design and culture, like dining, in Australia.
Of course, custom and bespoke suiting tends to cost more than those purchased directly off the rack, but the difference in quality is vast. Provided you take care of it and don't change shape too much, a bespoke suit will last forever. It's not just the fabric that you see that's high quality, but also the fusing, the lining, the way it's stitched together (rather than glued) and hand-sewn for your body. Beyond that, there's the personal quality to them, of being involved in the design process, of having your initials embroidered on the inside, of developing a relationship with your tailor.
While the rise of e-tail has seen major players such as Matches, Neiman Marcus, ASOS and Mr Porter make a concerted effort to capture Australian men's newfound interest in fashion (and capitalise on our economy's relatively robust response to the GFC), there has been a slew of small tailoring outposts and menswear boutiques open in Sydney recently. Herewith, our top picks.
P. Johnson Tailors
Having relocated from London, where he got his start at Robert Emmett on Jermyn Street, back to Sydney five years ago, Patrick Johnson's bespoke tailoring operation has grown to encompass permanent outposts in Sydney and Melbourne, as well as regular appointments in Brisbane and Adelaide. A suit from Johnson is a little more expensive than some of the larger retail brands, but then the experience is just that much more personal. Using the highest quality wool, cotton linen and blends, Johnson has a unique eye to advise on a suit to best suit one's figure, style and needs, with all of the detailed trimmings such as embroidered initials.
Farage
When Joe Farage established his namesake suiting business in Sydney in 1998, it was one of the first retailers to begin the city's sartorial overhaul with its offering of well-made and well-fitted (and, it should be noted, well-priced) suiting, and that dedication hasn't changed in the years since, with the brand maintaining its own local manufacturing base to ensure a high standard of quality and speed-to-market.
Harrolds
If you know men's fashion, you know Harrolds. An establishment in Sydney and Melbourne for over a quarter-century, the luxury men's department store is home to the world's leading suiting outfitters, such as Kiton, Pal Zileri and Tom Ford, and fashion brands including Thom Browne, Saint Laurent and Rick Owens. Harrolds is a go-to for stylish men. But the real difference is the shopping experience offered in store, with a permanent wine, whisky and espresso bar, delivery services and custom tailoring.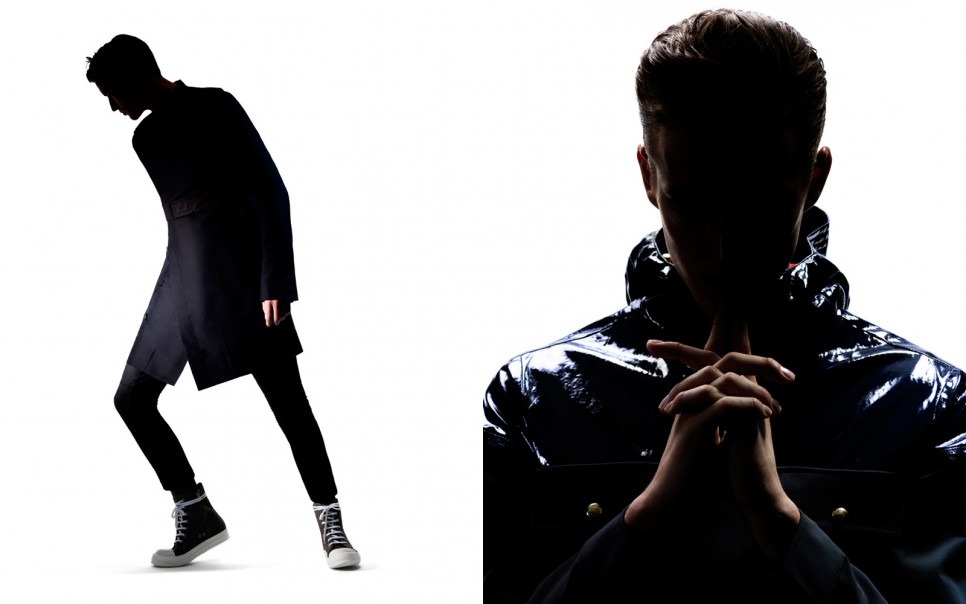 The Other Side
This Paddington haunt, a favourite of the locals, is a multi-brand boutique stocking the likes of Whyred, Superfine and Three Over One, but it's the latter brand that really dominates the floor space, with designer Jim Thompson regularly in store, giving the space a very personal quality. Three Over One is Thompson's brainchild, originally launching a menswear label in 2008 but having grown to now include womenswear too, and offers a rugged, post-war aesthetic of hardworking denim, wool outerwear and sweatshirts and printed cotton shirting. These are clothes that'll last you for years to come, both in terms of their quality and timeless style.
Meanwhile
Dion Kovac, the proprietor of Elizabeth Bay menswear destination Meanwhile, is something of a retail legend to those in-the-know in Sydney, having run several excellent independent boutiques, such as Our Spot and One of a Kind, which bring together fashion, art and culture. Meanwhile stocks a curated selection of local and international fashion, accessory and grooming brands, including: A.P.C, Dries Van Noten, Gentleman's Brand Co, Jac+Jack, Moscot, Three Over One and Venroy, and its staff, including Kovac, are easy-going but persuasive, so you'll always walk out with something great in hand.
Mister Mister
Industrial designers Joshua McPherson (previously of Pistols at Dawn) and Daniel Narvaez, have collaborated to recently establish Mister Mister, a made-to-measure suit and shirt service available by appointment in their studio and workshop based in The Rocks. With what they describe as a blend of traditional and modern production techniques, the understated styles are made from 100% wool (suits) and 100% cotton (shirts), with clients given a vast choice of colours, cuts and fabrics, with pieces personalised by one's choice in lapel, buttons, cuffs and pockets. Taking approximately six weeks in total, the process begins with an initial consultation followed by a fitting, where minor alterations can be made. The business' next venture, soon to arrive at the studio, is denim.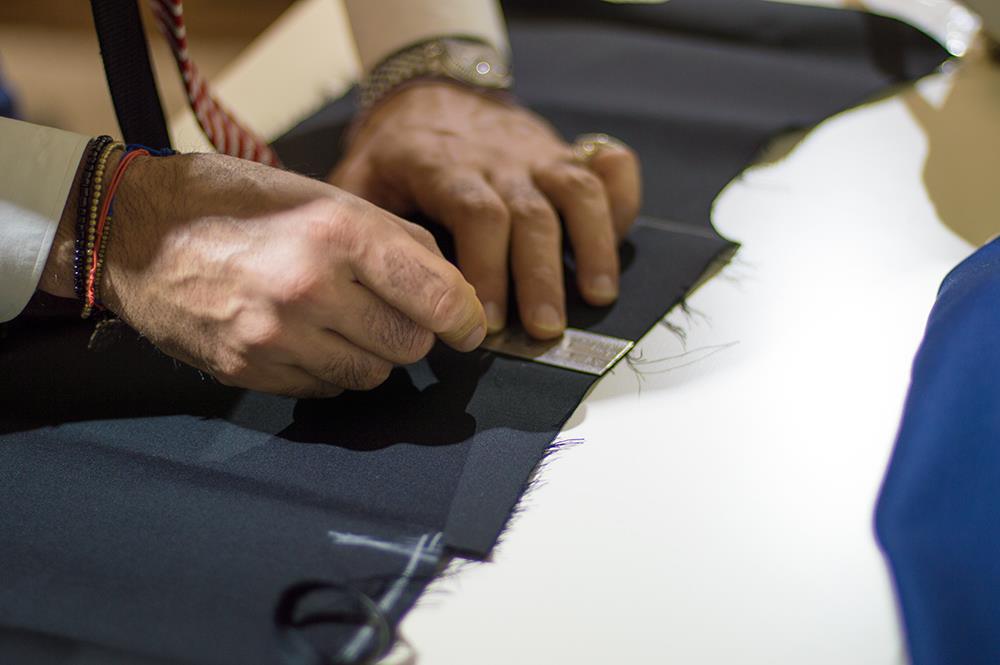 Zimma Tailors
As the fashion system continues to speed up with the advent of technology, it's always refreshing to see a designer paying heed to history, as is the case with Roger Shamoun. Establishing Zimma Tailors, a custom and ready-to-wear suiting outfitter, at the end of 2011 in The Ivy retail precinct, Mr Shamoun is one of the few high-end tailors in Sydney's CBD. "The facility allows us to adjust sizes and fabrics according to the client," explains Mr Shamoun of the outfitting process, with made-to-measure suits beginning at $1500 and taking up to six weeks. The tailor is adept at creating fully bespoke suits—whereby the pattern is cut by hand and fitted exactly to the client's specifications—but the time and cost associated with it see more men opt for made-to-measure. Zimma Tailors' suits feature hand-finished buttonholes, horn or mother of pearl buttons, and natural lining, ensuring the jackets don't retain too much heat.
Jac+Jack
If there's one brand on the rise in Australia at the moment, it's Jac+Jack. For those who are not familiar, the 2004-established business essentially produces luxurious, casual basics with a focus on knitwear and cashmere, but its range is so broad, and styles so comfortable and easy to wear, that the brand continues to grow exponentially. Most recently Jac+Jack opened its third Sydney store in the historic Strand Arcade, designed by George Livissianis, the interior architect responsible for its flagship at The Intersection in Paddington.
Crane Brothers
Originally established in New Zealand in 1998, where it now has stores in Auckland and Wellington, menswear business Crane Brothers opened a Sydney outpost last year. Founded by ex-Zambesi menswear designer Murray Crane, Crane Brothers offers a curated selection of handmade menswear with a focus on suiting, both ready-to-wear and made-to-measure. A new addition to the business is Gubb & Mackie, a more casual line designed by Jordan Gibson that draws on Crane Brothers' tailoring nous but with a slightly industrial aesthetic.
M.J. Bale
Established by Herringbone co-founder Matt Jensen, M.J. Bale is a local business with a well-made, high-quality tailoring range. The son of a New South Wales grazier, having grown up in Yass, M.J.Bale hand selects the fleeces used in the suiting, woven in centuries-old textile mills in Northern Italy and made in workshops in Japan. The brand offers three distinct ranges—classic, collection and custom—with pricing scaled accordingly. In addition to suiting, M.J Bale boasts an extensive range of shirting, accessories, knitwear and casual pieces, all of which are neatly merchandised in the brand's Kelvin Ho-designed stores.
Bassike
According to its brand statement, Sydney label Bassike "is all about creating wardrobe staples with longevity, combining timeless style with premium quality and sustainable fabrics." With a core of organic cotton t-shirts, Japanese denim and a growing range of tailored suiting and leather, all manufactured in Australia, Bassike's offering fits easily into one's existing wardrobe, and is sold globally through department stores and its four local boutiques. Its flagship at Paddington's popular Intersection, possesses a quietness perfect for viewing the brand's collections.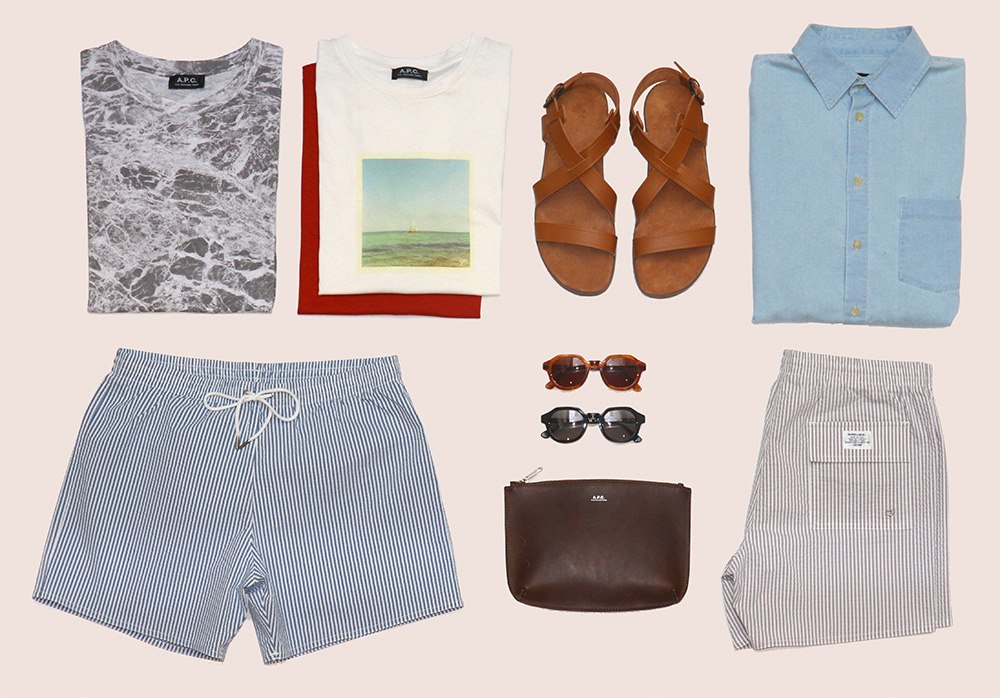 Incu
One of the first Australian retailers to understand the importance of establishing a cultural community around the commercial aspects of the fashion business, Incu has flourished in the local marketplace since opening its first store, in The Galeries, just over a decade ago. Twin brothers Brian and Vincent Wu offer a curated selection of brands, including A.P.C, Vanishing Elephant and Rag & Bone, alongside regular events, guest window installations, and a seasonal printed journal.
Onepointsevenfour
Opened just over a year ago at the former Zambesi site on Glenmore Road, Paddington, Onepointsevenfour is an eyewear boutique of the most beautiful kind, with the collections of Alexander Wang, Kris Van Assche, Thom Browne and Dries Van Noten. Also offering special pieces from buffalo horn, 24-carat plated titanium and snakeskin, the boutique is an antidote to the homogeny of mass retailers such as OPSM, with a slick interior befitting of its designer portfolio.

Mitchell Oakley Smith is a global-roaming journalist, editor and author of three books, including the recently released 'Art / Fashion in the 21st Century'. He also edits and publishes menswear journal Manuscript.
Image credit: Zimma Tailors, Harrolds, Bassike