Mitchell Oakley Smith is the type of media professional who can only relax when his schedule is overflowing, no matter how much he protests to the contrary. The number of conversations we have shared where a dictionary's worth of 'to-dos' are outlined, and prostrations are uttered at the impossibility of the tasks at hand—and in the next breath he accepts five new commissions. Ah yes, the workaholic.
Mitchell is prolific: as a freelance journalist he has written for Belle magazine, Harper's Bazaar, Vogue Australia, Wish Magazine, The Australian, The Sydney Morning Herald, Art Monthly, Monument and Architectural Digest—to name just a few. Since 2012, Mitchell has published and edited Manuscript, one of Australia's most innovative men's fashion journals. And his third book, Art / Fashion in the 21st Century, co-authored with art curator Alison Kubler, is set for an October release.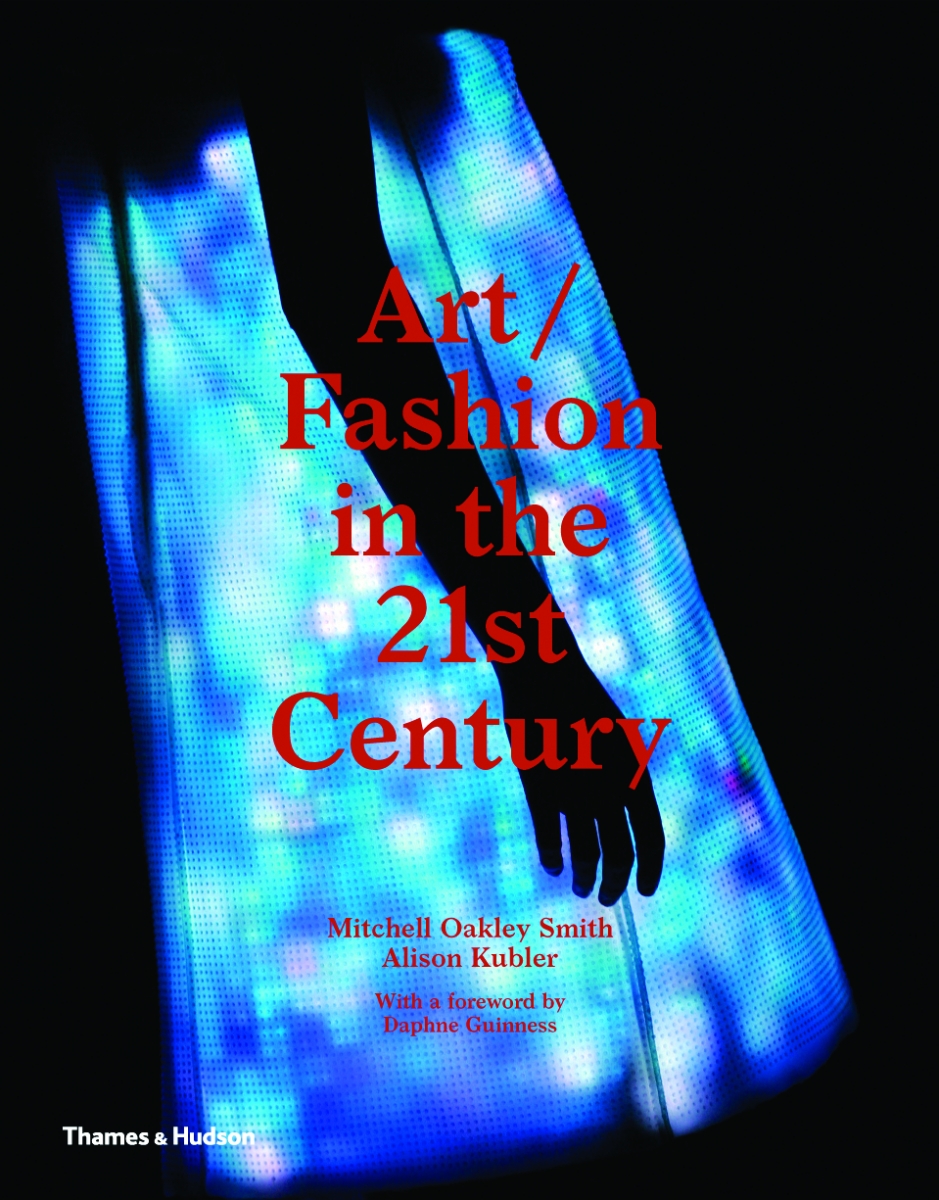 On top of all of this, he has joined the Fellt blog network and is in the middle of organising a very stylish wedding to his partner, and Manuscript collaborator, the talented stylist, Jolyon Mason.
We talk the art/ fashion collision of the 21st century and catch up on all of Mitchell's personal and professional happenings.
TUL: We are very much looking forward to the latest edition of Manuscript, which hits shelves Monday the 9th. I believe there is a loose 'outsider' theme in the issue, could you fill us in?
Mitchell Oakley Smith: Well the themes are never really planned out in advance, but maybe the concept of the outsider was on my mind, as all of the main features, and the cover story, are about people who work outside of the mainstream. We love celebrating the rebels and the innovators—I think that's people like us too, as it's different to more commercial magazines that promote big-name celebrities.
TUL: You have been in New York recently, are there any Big Apple additions to the issue?
Mitchell: We photographed the fall collection of Thom Browne? on the streets, actually, and it was a disaster! The shots look great (with so many thanks to the excellent team) but despite it being the middle of summer it absolutely poured with rain. It felt like a hurricane. We only had the one day to shoot so just pushed on through it. In the end the rain gives it quite a fantastic look—you couldn't have planned it.
TUL: It is wonderful when initial disaster creates greatness . . . Your travels also took you to Europe and to the men's runways, what were your runway highlights from NYC and the continent?
Mitchell: I absolutely loved the Gucci show. It was my highlight of the season. It still touched on that 70s jet-set vibe that Frida Giannini has perfected, but it was modern too, with elements of sportswear and great floral prints.
Thom Browne was such a big mixed bag of references—'The Nutcracker', 'The Rocky Horror Picture Show', bondage policeman, French gay marriage—and I loved the theatricality of it [pictured below]. It's nice to see fashion for fashion's sake amongst the more commercial shows.
I think Hedi Slimane's vision for Saint Laurent is starting to make sense; the set and music were fantastic, but I thought the clothes too were great, riffing on Teddy Boys' styles. In London, some of the younger designers, like Katie Eary and Jonathan Saunders?, are incredibly exciting. There was a great feel at the collections in London.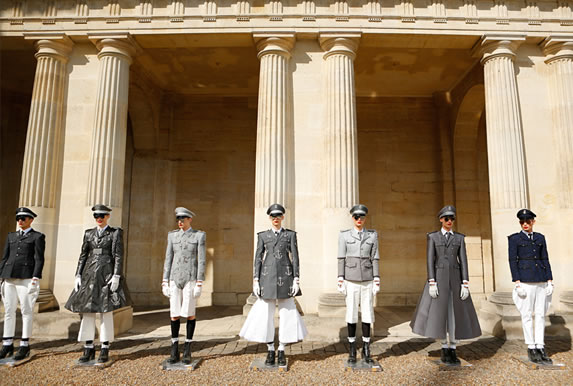 TUL: As one of the busiest men in media that I know, you have now also joined the FELLT blog network. What led you down the digital path and how does your blog differ from your many other media avenues?
Mitchell: Well as a writer, 100% of my income has always been from print projects, and in this media landscape that's a precarious position to be in. I'm not going anywhere—don't worry about that—but I thought it was time to venture into the digital sphere in a really considered way, and Fellt is an incredibly professional platform with some great writers, like Patty Huntington, so it seemed like a good place to begin.
In my writing for other magazines, space is always an issue, so I wanted to share with readers all of the great people I meet, the places I go, the things I see. I think I'm unique in that I write across fashion, art, culture, design, rather than just one subject, and I think too, there's a reader that collectively appreciates all of those subjects.
TUL: So, a new edition of Manuscript, a new blog, and this October, the release of your third book! One might say you should really use your time more wisely Mitchell—haha! You have just co-authored Art / Fashion In The 21st Century with art curator Alison Kubler, can you tell us how this collaboration came about?
Mitchell: Alison is married to the incredible artist Michael Zavros?, whom I interviewed (for the first time) for GQ's Men of the Year issue back in 2009, and then met Alison at the awards event. We all got on really well, and I flew up to Brisbane (where she's based) for a series of talks to coincide with my book's release [Fashion: Australian & New Zealand Designers]. Four years on and a hell of a lot of Skype conversations and phone calls later, we still get on famously.
TUL: After having documented, critiqued, examined and celebrated the collision between art and fashion in the 21st century, can you elaborate on just how art has influenced fashion, and fashion art?
Mitchell: You can't even quantify this anymore, I don't think. The two have become so blurred that it's no longer worth talking about one without the other.
I think what's happening now though, is that after years of collaborations—artists' prints on clothes and accessories—the nature of the collision is becoming more sophisticated: fashion brands are emerging as arts patrons; fashion is generating enormous audiences (and revenue) for museums and art galleries with big exhibitions and retrospectives; and the quality of retail architectural design is surpassing that of significant public buildings.
TUL: The Australian edition will be available from October, and then in the US and Europe a few weeks later. How does it feel to have a major international release with Thames & Hudson UK?
Mitchell: Well my first two books were published by the Australian arm of Thames & Hudson, so to work with the mother ship is a different ballgame altogether. It was challenging with the time difference and distance, but then the Internet really does allow us to work remotely today.
I'm excited about the book, but being my third, I've become used to the feeling of detachment that comes with its release. I think you spend so long living and breathing the text and the pages—over two years for this one—that after a few months away from it, when it's printing, you move on, both to your next project but also emotionally and creatively. It'll have a new life with readers from here out.
TUL: Your suiting is impeccable, who is your tailor? And what are your favourite Sydney men's stores?
Mitchell: Patrick Johnson of P Johnson Tailors. He's brilliant. I don't shop too much—it's one of my least favourite activities, surprisingly—but I do enjoy a bit of a browse on Mr Porter now and then, as well as dropping into stores like Harrolds?, Meanwhile and Incu to see what's new.
TUL: And what about dining, your favourite restaurants around town?
Mitchell: Like shopping, I don't tend to go out too much, either. I think working in fashion you're at events so many nights of the week that it's a real indulgence to spend a night in and cook for yourself. For a weekend breakfast I like Tiger Mottle at Five Ways, Paddington, and by night I love The Fish Shop in Potts Point.
TUL: And for a nightcap?
Mitchell: I'm all for a dark dive bar or a pub: the Gaslight Inn, The Beresford?, The Lord Dudley? being some favourites. It might seem tacky, but I also really like the Opera Bar—what a spectacular view we're so lucky to have. However, you're more likely to find me at the movies—my biggest escape is to see big blockbuster films with lots of noise and action—than a night on the town.
TUL: Finally, you are about to get married, very exciting, how is all the planning going—any details you can share?
Mitchell: This Friday, yes. We actually got married at City Hall in New York in June, but this is a reception to celebrate with our friends and family. There's 100 people coming, which sounds like a lot. I guess I'm a little nervous about making my speech and that everything will go to plan, but at the same time it's really exciting to be able to share an evening with everyone close to me and celebrate me and my man.
Absolutely, and congratulations Mitchell and Jolyon Mason from TUL x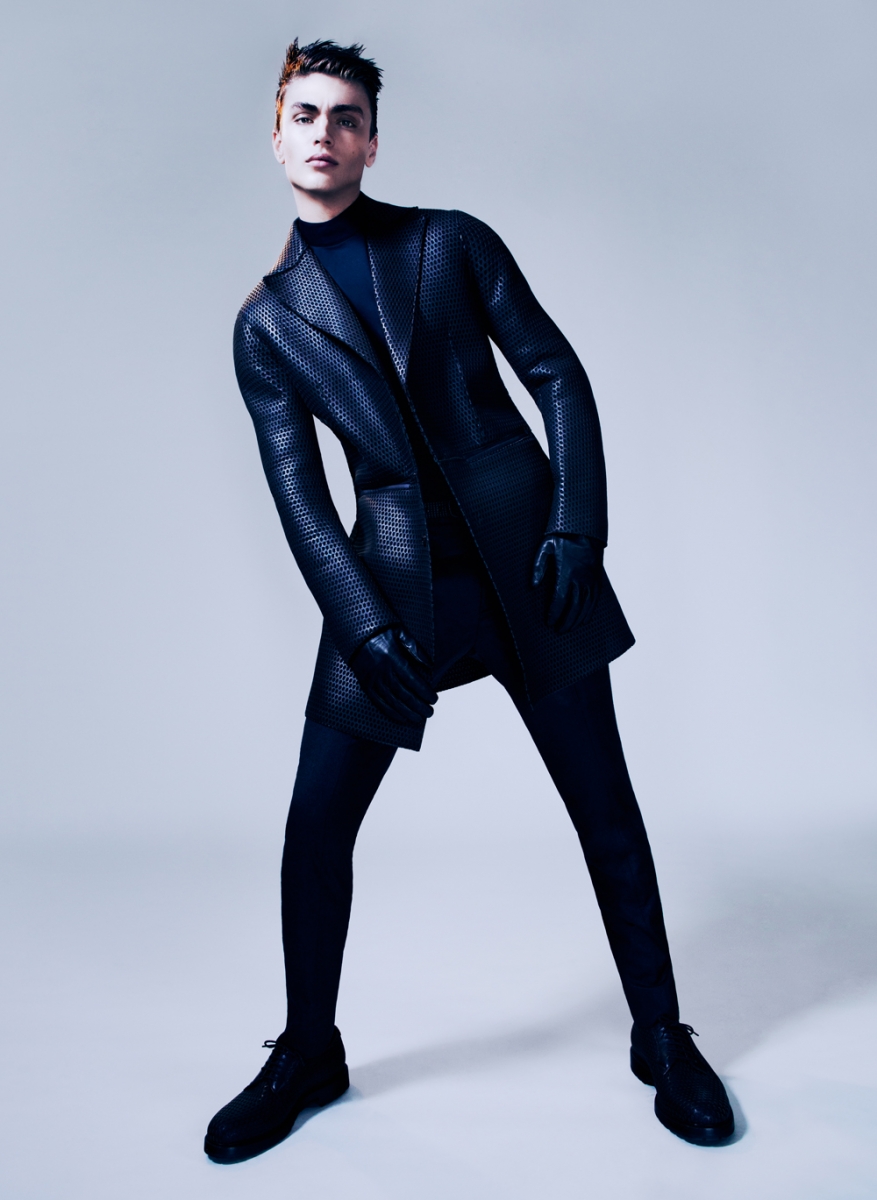 Portrait Mitchell Oakley Smith: Dapperlou.com
Thom Browne fashion image: Thom Browne
Manuscript fashion image: Romain Duquesne/Manuscript.