Oh hey! It's the weekend again. We were sorry to see the four-day weekend end, so we couldn't have be more excited to welcome this one.
This weekend, make tracks for the Blue Mountains to see the spellbinding sculpture show at Scenic World, or hang around for the brand new bottomless lunch at Glorietta. You can soak up the spectacle of La Traviata on the harbour, settle in for a lil' private dining at Chiswick, or stroll through the Kirribilli Markets.
Here are nine epic things to do in Sydney this weekend.
Friday 9 April
DINE IN THE GARDEN FOR THIS CHISWICK X FOUR PILLARS "FARM TO PLATE" EXPERIENCE
With shorter days coming and the weather slowly but surely beginning to turn, we have to soak up every ray of sunshine while we still can. Luckily, Chiswick restaurant is giving us a golden opportunity to do just that with their "Garden Table" lunch, partnered with Four Pillars gin.
For the event, Chiswick's magnificent kitchen garden will be transformed into a private dining room for groups of four–only offering one exclusive seating for lunch and one for dinner. Arriving to a guided tour of the garden, you'll then sit down for a unique four-course vegetarian feast with ingredients selected from your very surroundings. Head chef Francois Poulard works directly with Chiswick's head horticulturist Peter Hatfield to plant ingredients in advance for the special menu. Expect dishes like heirloom tomato tart with ricotta and sorrel, gnocchi with garden pumpkin, sage, and parmesan, and blood plum crostata served with Messina's jersey milk—all paired with individual Four Pillars gins. Garden Table runs Tuesday through Friday until April 30. Book yourself in with three lucky friends right here.
Sunday 11 April
Stroll Through The Iconic Kirribilli Markets
If you love weekend markets, you won't want to miss out on this week's Kirribilli Markets. Just a stone's throw from Luna Park and Milsons Point Station, it's set up in the Burton Street Tunnel, rain or shine. As one of Sydney's oldest markets that dates back to 1976, it's grown to host 220 stalls and has never failed to deliver new and old gems. From 8.30am to 3pm this Sunday, you'll find fashion and accessories by local emerging artists and designers, home and giftwares, arts and crafts, jewellery, plants, gourmet food, and heaps more. After a browse and stroll, don't hesitate to hop on over for a walk along Milsons Point or to Lavender Bay close by. More info is here.
PASS THE PUNCH AND ENJOY A SUNDAY SESH OVERLOOKING BONDI BEACH
There's nothing quite like a chilled Sunday session to finish off the weekend in style. Even better if that arvo can be spent overlooking picturesque Bondi beach from one of Sydney's most iconic venues, Icebergs. To recreate the Shanghai Edition Hotel "Punch Room", experienced by Icebergs restauranteur Maurice Terzini, the Bondi institution is championing the classic punch drink. In collaboration with Patrón, Icebergs bar director Matty Opai is putting a modern and an Italian twist on the classic five-ingredient method, serving up the punch with tequila, select Aperitivo, vermouth, and seasonal fruit. Iceberg Sundays run between 4 – 7pm with live music; book a spot here.
All Weekend
Treat Your Tastebuds To This Exclusive Meat And Wine Pairing
Just because summer has come to an end, it doesn't mean you need to go into hibernation just yet. In our opinion, the cooler months hold some of the best times in the entire year, often synonymous with indulging in huge, glorious feasts, decadent desserts and of course, full-bodied red wine. Helping us to indulge in the finer things in life are the legends at The Star who have curated a smorgasbord of luxurious dining experiences to enjoy throughout April and May.
Our favourite offering is a boujee meat tasting and wine pairing at Black Bar & Grill. You'll be treated to aged lamb loin, Kurobuta pork chop and wagyu tenderloin and all washed down with a crisp glass of Ridge 'Geyserville' Zinfandel blend. Whether you're looking to catch up with mates over a good meal or impress your significant other, this special offer is the perfect excuse. Head here for all the delicious details and to book.
Sip All The Sparkling And Rosé At Glorietta's Brand New Bottomless Lunch
We know a long weekend can make it harder to get back to work. So here's some exciting news to celebrate you pushing through. One of our favourite friendly Italian restaurants is back at it: Glorietta has just dropped bottomless lunch o capture our Italian foodie heart. Offering two hours of bottomless sparkling, rosé, Yulli's "Seabass" Mediterranean lager, or Hello Sunshine cider along with a shared menu of Italian classics like paccheri, spaghetti rustichella, pizzas, and more, it's $79 per person. Bookings are available here.
Do A Day Trip To The Blue Mountains For Sculptures At Scenic World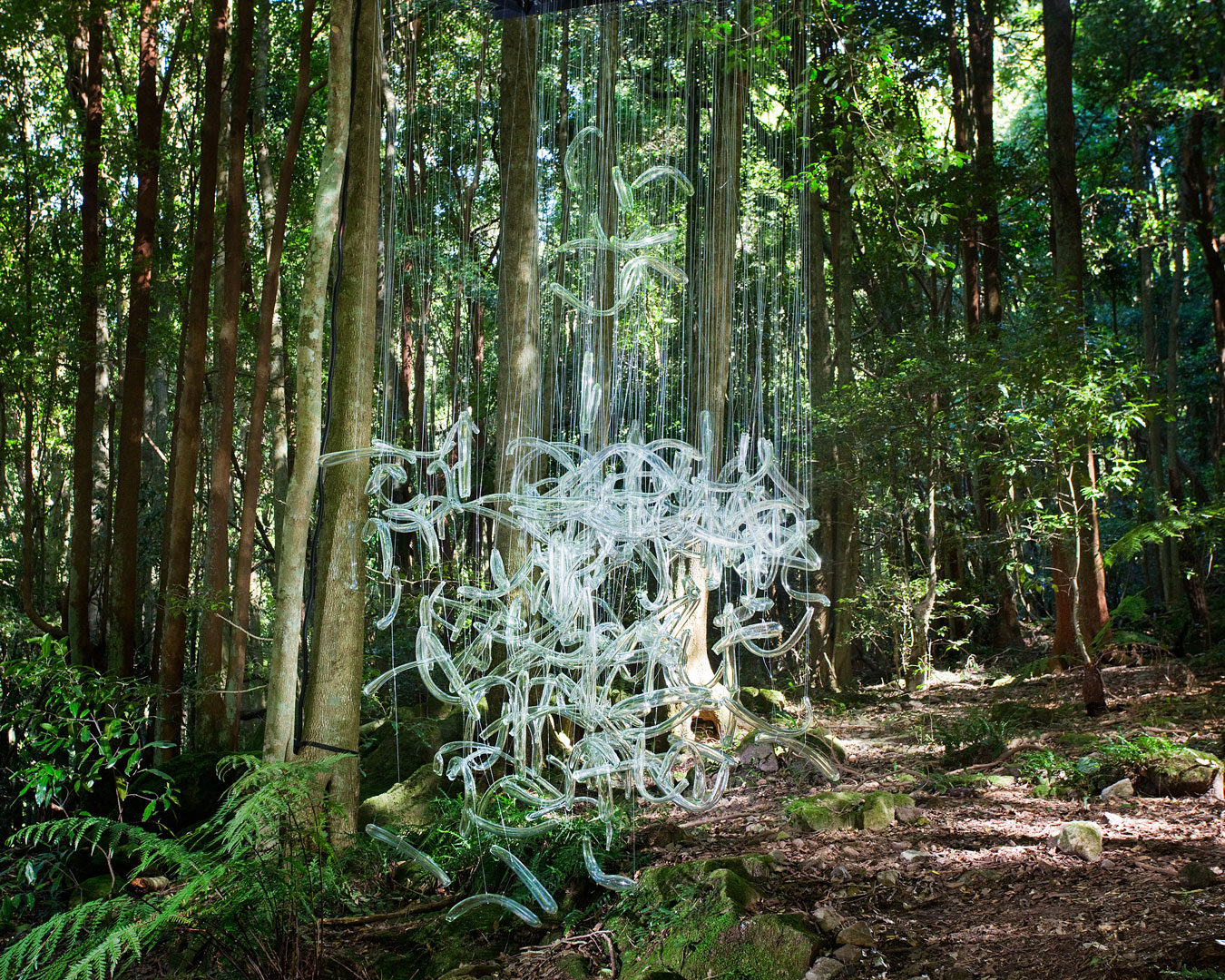 The Blue Mountains are nothing short of breathtaking. Here to remind us just how breathtaking they are, and to help us appreciate the scenery in a whole new light, is Sculptures at Scenic World, the nature park's annual art show that pairs sculpture with ancient trees and stunning bushland. With the Scenic World Pass ($49.90), you'll also get the ultimate Scenic World experience that comes with access to all rides (Scenic Railway, Scenic Skyway, or Scenic Cableway, the world's steepest train) and entry to the exhibition too. More info is here.
Feel The Drama At La Traviata On The Harbour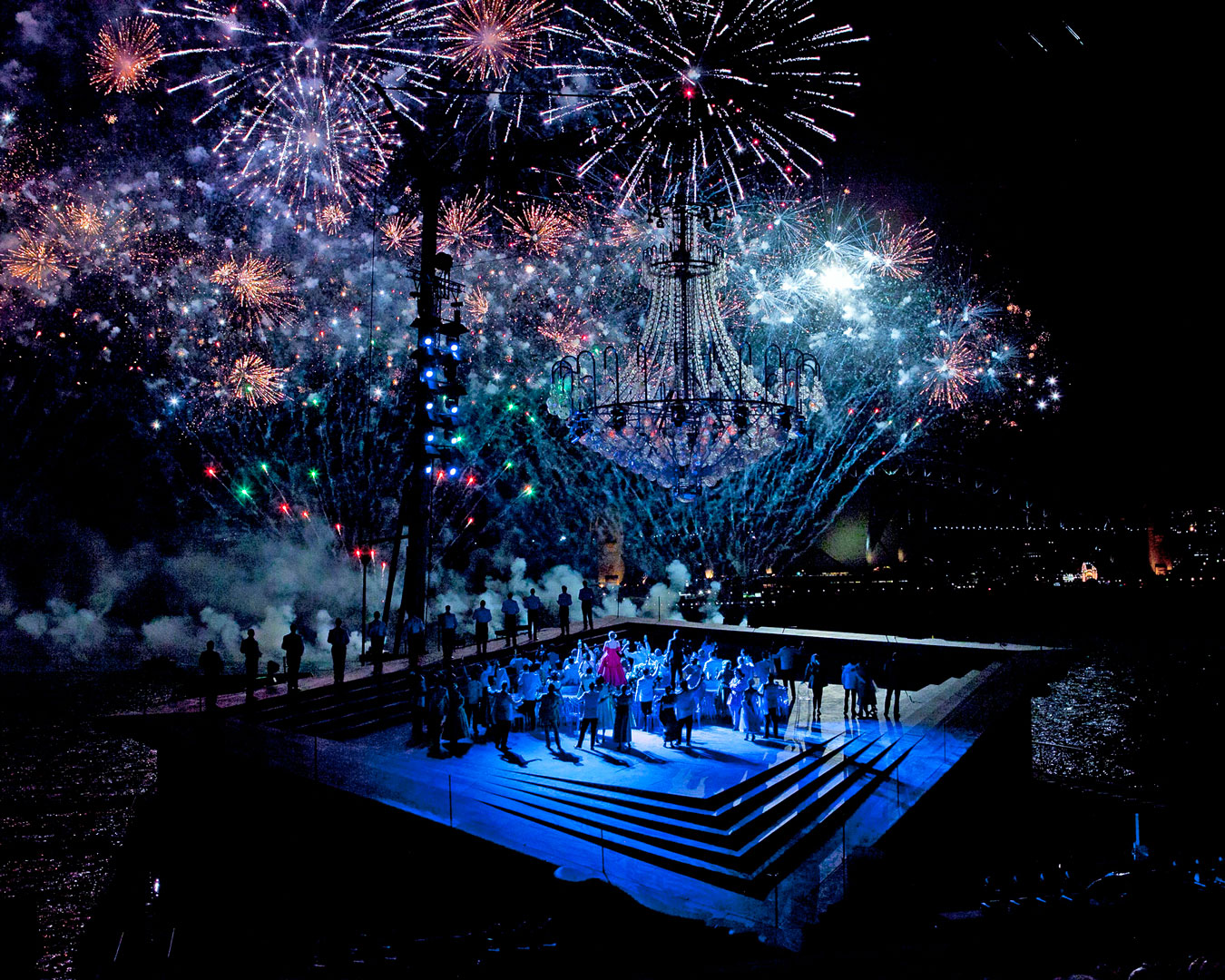 Harbour views, city skyline, fireworks, pop-up bars and restaurants, and the opera—does it get more Sydney than this? They say perspective is everything, so if the views of Mrs Macquarie and Bennelong Point have long tired you out, you won't be able to say the same at La Traviata on Sydney Harbour at the Fleet Steps. Inspired by Moulin Rouge, La Traviata follows the story of free-spirited Violetta as she falls in love. There's joy and there's heartache, and there's definitely sparkles with fireworks lighting up every performance under the 3.5 tonne chandelier made out of 10,000 crystals.
Grab your tickets here (starting from $99 with concession options), and whip out your Dine & Discover vouchers while you're at it, 'coz Opera Australia has promised to match your $25 voucher with a $50 off.
DUST OFF THE COBWEBS AND BUST OUT THE MOVES—WE'RE ALLOWED TO DANCE AGAIN!
For the past 12 months, Sydney has basically been like the town in Footloose where dancing is banned, making us all very sad. But no longer! To honour the great Kevin Bacon and his loose feet—we must get out this weekend and cut shapes, sweat it up, feel the groove, and best of all, support the venues that have been waiting for us to return. You'll be a little rusty at first, no doubt, but it'll come back to you. Venues across town will be more alive this weekend than they've been in years. So, head to Oxford Art Factory in Darlinghurst, Goros in Surry Hills, The Imperial in Erskineville, The Lansdowne in Chippendale, Tropikana in Manly, or out to Sydney Harbour on Glass Island–to name a few. Head Check out our complete list of the best places to go dancing in Sydney.
JAZZ UP YOUR WEEKEND VISIT TO THE WEST WITH PARRAMATTA SQUARE LIVE MUSIC NIGHTS
In case you still haven't heard, Parramatta Square is the place to be. Only a 30-minute ride from Central station, the new $3.2 billion development houses plenty of exciting new things, including a bustling dining precinct you need to check out. That's especially true this weekend with local musicians taking over the open-air square every night from Thursday to play some sweet jazzy tunes and entertain those lucky enough to be around. So, book a table at Ruse Bar & Brasserie, LilyMu, or CicciaBella located around the square for a musical dining experience like no other.
NEED MORE IDEAS FOR YOUR LONG WEEKEND? WE GOT YOU:
Image credit: Nikki To, Chiswick, Icebergs, Nikki To, Keith Maxwell, Opera Australia