Sydney, grab the sunscreen, your sweetest bucket hat, and plenty of water—because we are in for a very balmy summer weekend. Temps are set to hit the early thirties, which isn't quite the inescapable hot-air type heatwave we're accustomed to in Australia in the 2020s, but it's still pretty hot and definitely perfect weather for swimming, spritz, rooftop bars, fish and chips, and icy cold gelato.
If you're stuck on what to do, well, thank us later, because we've dug up some special one-off events that'll get you firing up the group chat right away. Like the incredible biennial Yellamundie Festival, a mysterious 17th-century inspired Campari aperitivo window, a spiked slushie happy hour, and a harbourside garden gin party.
We hope you'll also take some time to reflect over the weekend on why the 26th of January is not a date to celebrate in Australia. We spoke to our friends at Clothing the Gap about "Survival Day" and how you can show your support to First Nations communities—read more here.
When you are out and about, remember to stay COVID safe, follow NSW Government health advice and restrictions, wear a mask when you are required to do so.
Here are 10 epic things to do in Sydney this weekend.
Thursday 21 January
ORDER YOUR SPRITZ FROM THIS 17TH CENTURY-INSPIRED WINE WINDOW ON A CITY ROOFTOP
"Buchette del Vino" or "wine windows" became popular in Florence and Tuscany during the 17th-century plague. The concept was this: for Italians in need of a vino during the plague, a small wine window was the godsend that lowered the risk of direct contact. While Sydney has been, for the most part, very lucky in the world's present pandemic—Barangaroo House has partnered with Campari to recreate this yesteryear Euro drinking experience for one weekend only.
Climb the stairs to Smoke, where you'll be able to take in the rooftop view of sparkly Darling Harbour and ring the bell for secretly served Negronis, Campari soda, and Campari spritz from 4 - 6pm on Thursdays and Saturdays until Saturday 28 February. Keep the Italian aperitivo mood going with executive chef Tom Haynes' bar snacks with a choice of meats and cheese Italiano to share, Sydney Rock Oysters, and so much more. Prego! Head here for more details.
Friday 22 January
Celebrate First Nations Storytellers at the Awesome Yellamundie Festival
Along with the Sydney Festival, Moongahlin Performing Arts will be presenting a series of stories told by five First Nations storytellers and two live panel discussions to celebrate the 5th biennial Yellamundie Festival, which is set to run from Friday 22 January until Saturday 23 January at Carriageworks. Performers will showcase their stories as plays, dance, and composition performances, offering the audience an awesome chance to see First Nations stories identified, developed, and played out on stage.
You'll find a playwrighting performance by Dalara Williams called The Lookout, a dance performance by Shana O'Brien named Waterholes, a composition performance by Troy Russell called The First Shot, and another composition performance titled Gumbirrangarroo Dalanngarroo (meaning "Longest Time Right Now") by Brad Steadman and Mark Ross—just to name a few. As for the live panels, on Saturday you can also opt to listen to the Moogahlin Co-founder Dr Liza-Mare Syrona discuss the role of theatre in reviving and reflecting upon native languages in colonial history with other theatre-makers from Australia, Aotearoa (NZ), and Turtle Island (Canada), in the International First Nations Panel (due to border restrictions, this will be live-streamed).
The Yellamundie Festival is biennial, which means if you miss out, you'll have to wait another two years. Tickets are just $15 per show, so snap up yours here.
Saturday 23 January
Hit Up The Fabbrica Pop-Up At Carriageworks And Skill Up On Pasta-Making
With Valentine's Day on the horizon, you might be feeling keen to up your cooking skills to impress that someone special. And if there's one truth universally acknowledged (when it comes to food and romance), it's that pasta is the only way to a person's heart. Agree? You'll want to hit up Fabbrica's pop-up at the Carriageworks Farmers Market.
You'll find their set-up at the market every Saturday throughout January, 8am - 1pm, selling fresh pasta packs filled with pasta for two and a sauce (spaghetti cacio e pepe, rigatoni with slow-cooked red wine and wagyu ragu, trottole with pork and fennel sausage ragu, and rye casarecce with duck and rainbow chard ragu). You'll also find squares of Fabbrica's epic house-made focaccia, "Ciao" tote bags, and an edit of pasta-making essential pantry items.
All Weekend
Make Trails For One Of These Stunning Swimming Holes Near Sydney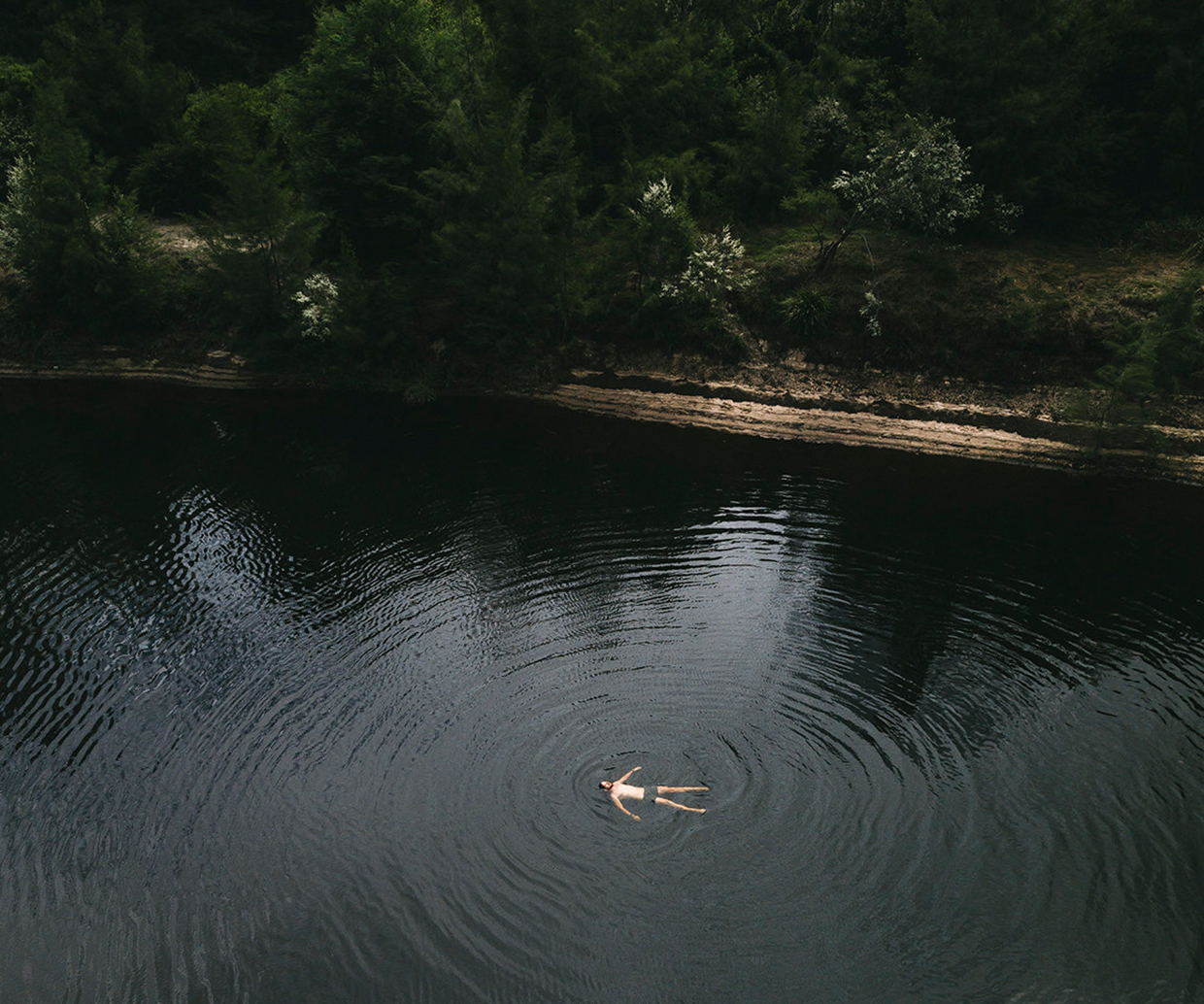 While Sydney definitely has its fair share of harbour bays, ocean pools, and pretty beaches, when the mercury rises, these places also draw huge crowds from far and wide.
The good news is that there are some stellar swimming holes in and around Sydney that are absolutely worthy of your summertime swimming antics. Most of these require a short bushwalk of sorts so prep your day pack with a towel, swimmers, water, and snacks and slap on a pair of good walking shoes. Here's a list of our favourite swimming holes near Sydney.
Note, these swimming holes are unsupervised and unpatrolled places to swim so caution is advised. And before you head out guys—please make sure you check NSW National Parks alerts and warnings.
Count Down The Hottest 100, sip Spiked Slushies, And Indulge In Bottomless Lunch
If you're searching for an all-in-one venue to get stuck into this January (sort of ) long weekend, you'll want to pay attention to The Royal Leichhardt's "Classic Aussie Summer" party. Featuring maximum Aussie pub nostalgia vibes from Saturday through Tuesday, head in at 2 - 4pm for a $10 slushie happy hour with flavour highlights like Zooper Dooper and Frosty Fruit.
Then, fill up on a cheese Kransky hot dog, braised beef pot pie with mash, a three-cheese chicken toastie, or some fairy bread icecream made with brioche crumbs, 100's and 1000's, and vanilla ice cream. On Saturday, party with Triple J's Hottest 100 Countdown from 12 - 8pm while sipping on Wayward Seltzer ($20 for a bucket of four flavours). In the mood to feast? Opt for bottomless lunch for $75 per person all throughout the long weekend from 12 - 3pm. It's free entry, so why not? More info and bookings are available here.
Sip G&T's In The Royal Botanic Garden At "The Garden Social"
Cancelled events might have been the way of 2020—but a number of COVID-safe outdoor events are popping up to keep the vibes alive across summer. The Garden Social at the Royal Botanic Garden is one such party. With a stunning view of the Opera House and the Bridge, you'll be treated to a Fever Tree G&T bar, a host of food trucks (like UrbanPasta, Agape, Rolling Schnitzel, and Burgers G-Dup), jazz tunes, and pretty harbour sunsets. The Garden Social is open from Wednesday to Friday from 5pm, and then from 11am on Saturdays and Sundays. More info is here.
Enjoy The Best Of Sydney's Summertime Open-Air Cinemas
The sun setting, waves dancing, the city lighting up at night—sounds pretty magical right? This is, of course, the backdrop for Westpac's OpenAir Cinema. We trust you're no stranger to the breathtaking views of Sydney's iconic landmarks from the Royal Botanic Garden, but paired with a good movie and a drink in hand, it's absolutely one of Sydney's ultimate summer experiences. Depending on your love for views, you can choose to arrive one hour before the movie commences or earlier. Tickets start from $30 per person, with packages up to $65 per person. For more information, COVID safety, and to check out the program, head over here.
If a leafy park setting is more your vibe, make your way over to the Moonlight Cinema in Centennial Park. Hit the Tia Maria bar for Espresso Martinis, boozy shakes, and affogatos pre-movie, and recline on the lawn. The Moonlight Cinema program, visiting information, and tickets are here.
Go Beach Kayaking In Beautiful Bundeena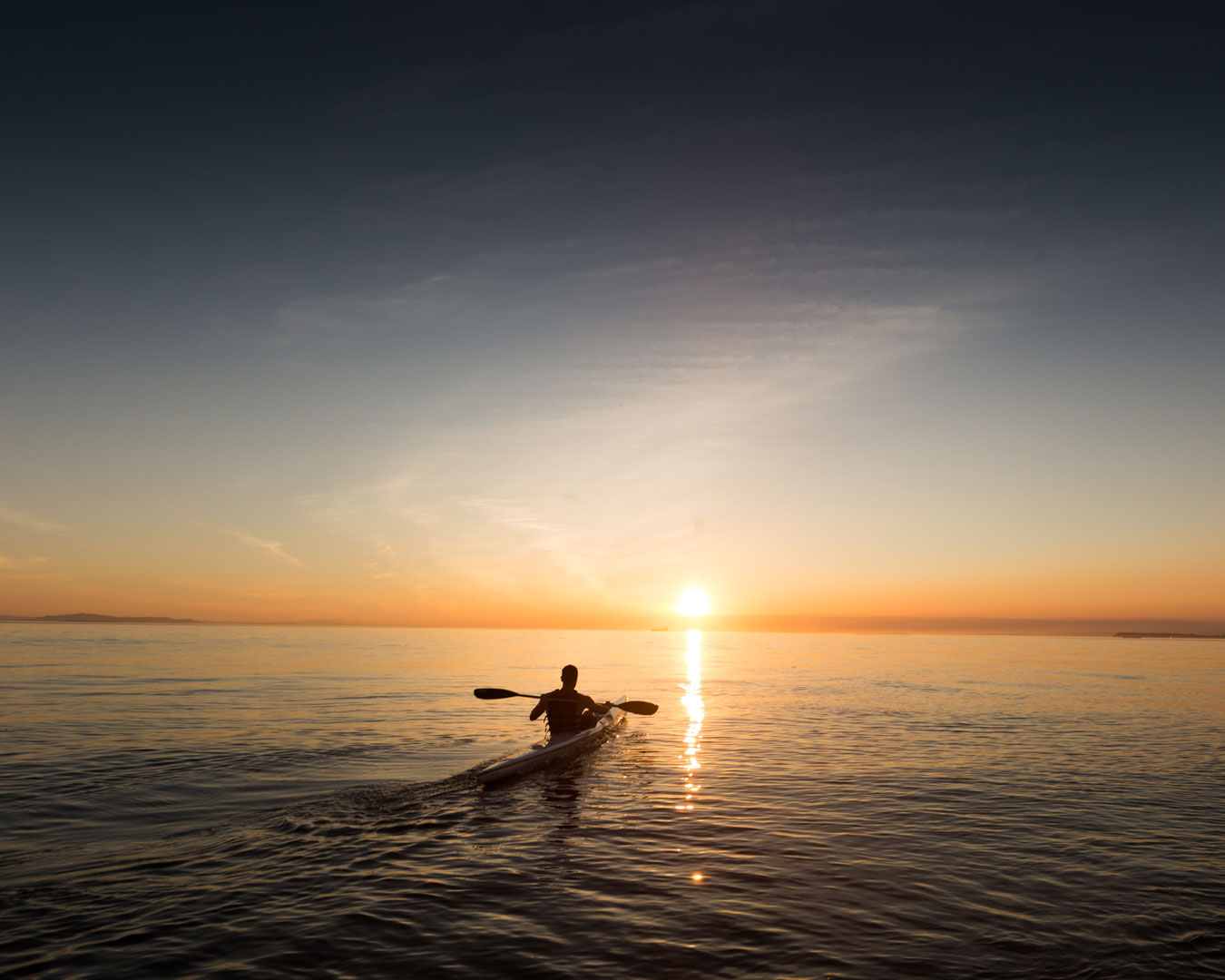 Jealous of the courageous kayakers on the intimidating waters of Sydney Harbour or the graceful kayakers on the waters of Bondi Beach? Here's your chance at becoming a pro to take on your own adventure one day: Bundeena Kayaks is currently hosting a 90-minute beach kayak tour for beginners down at the Deeban Sand-Spit. You'll get guidance from an expert and be provided with a kayak, paddle, safety vest, and dry storage bag to take on the trip. Along the way, you'll most likely spot wildlife like turtles (if you're lucky), fish, and native birds. If it's a sunny day—which we have an inkling it will be—get set to be impressed. Click here to book.
Dive Into The Back Catalogues Of Iconic Hong Kong Film Director Wong Kar Wai
As part of the Sydney Film Festival, Love & Neon: The Cinema of Wong Kar Wai seeks to go back in time and journey through the seminal director's 11 films. All known for being vibrant and haunting, you'll be soaked in niched colours and Wong's unique film approach.
Wong Kar Wai himself once said, "With the big screen at home [people] feel like, 'I've seen the movie', but that's not the case... The best way is to go to the cinema to watch it. It's what it's supposed to be." Kicking off this weekend, Wong Kar Wai's films will be screened at the Art Gallery of New South Wales and at Dendy Newtown. Head here to see screening times and prepare for an emotional, colour-soaked cinematic experience that'll have you reeling when you leave.
Make Your Mark On the Walls of the Museum of Sydney
If 2020 had you feeling trapped and cooped-up, now's a good time to let it out. It's human nature to seek to be heard, and we've found a place this summer for you to make your mark for all to see. As one of the Culture Up Late institutions, the Museum of Sydney has set up an entire wall of space for visitors to come in and draw, write, paint, or doodle on these blank surfaces. From 14 January to the end of March, participants' contributions will be preserved and maintained to be reflected upon after nine weeks of collective creativity. And don't worry about missing out because of work—on Thursdays, the museum will be open for extended hours from 5 - 8pm. Tough times birth great art, so don't miss out! If you're ready to use your voice, head here for more information.
Need more ideas for your weekend? No worries:​
Image credit: Steven Woodburn, Steven Woodburn, Yellamundie Festival, Nikki To, Destination NSW, The Royal Leichhardt, Royal Botanic Garden, Sydney Festival, Westpac OpenAir Cinema, Patrick Fore, Sydney Film Festival, Museum of Sydney