Huge news: there are only two weekends between us and warmer spring weather, and we couldn't be more stoked. And what better way to celebrate the end of winter than with a jam-packed weekend of fun?
This weekend, you can sip cocktails whipped up by one of the world's best bartenders, hit up the Powerhouse Museum for a science-fuelled party after hours, cut shapes at a free dance party in the Inner West, wander through cherry blossom gardens, and check out Manly's two-week festival of comedy and live music. And that's just the tip of the iceberg, friends.
Here are the best things to do in Sydney this weekend.
Thursday 18 August
Powerhouse Late: Sydney Science Festival
Powerhouse Museum | Thursday 18 August, 5 – 9pm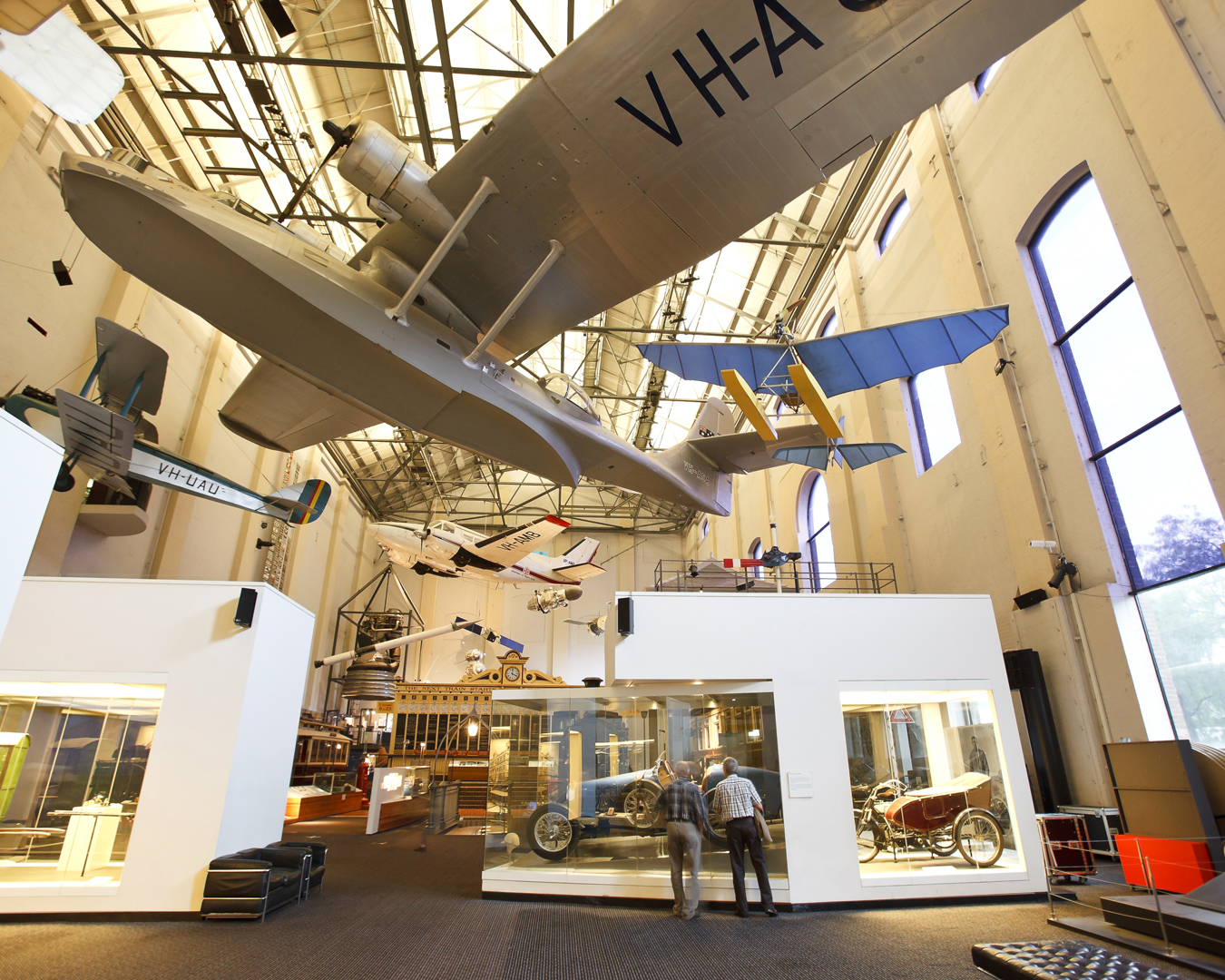 It's no secret that the Powerhouse Museum's after-hours program, Powerhouse Late, has been drawing crowds and making waves. This week, head over for the Sydney Science Festival special, hosted in celebration of the recently released publication Eucalyptusdom and podcast In Relation. From 6pm, catch Janet Laurence's commissioned performance work, Spelling Seeds, created in collaboration with the likes of the Dirt Witches and The Tree Veneration Society. And from 7.30pm, you'll also be able to join in with a panel of scientists and experts on the discussion of the eucalypt and its role in humanity's survival. Plus, there'll be live tunes, a pop-up shop, and a bar headed up by Grifter Brewing Co. Entry is free. Head over here for more info.
ARGO Bar Takeover
Grain Bar, Four Seasons Sydney | Thursday 18 August, 5 – 9pm
Clock off a little early this Thursday and head to swanky cocktail bar Grain, located in the Four Seasons, for a one-off bar takeover. Celebrated bartender Lorenzo Antinori is behind one of the best bars in the world—ARGO in Hong Kong—and he's shaking and stirring in Sydney for one night only. You'll also be able to sample ARGO's newest gin creation in partnership with local distillery Never Never. Trust us, you'll want to order the world-famous ARGO Martini. For more info, head over here.
Friday 19 August
Cocktail And Dumpling Masterclass
Honkas Bar + Eats | Friday 19 August, 7.30 – 10.30pm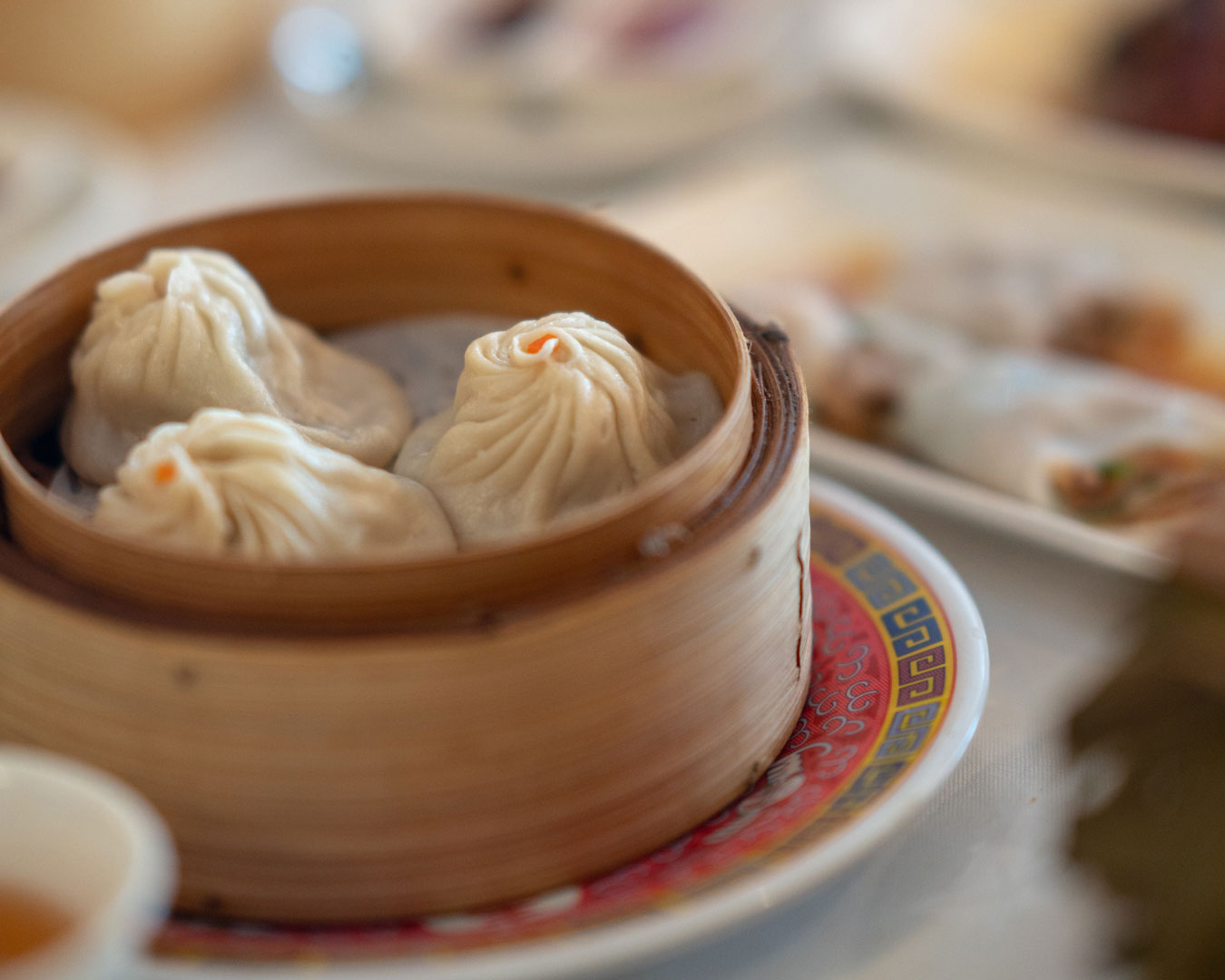 Two of our favourite things—cocktails and dumplings—wrapped up into one hands-on class? Sign us up, immediately. Honkas Bar + Eats is hosting a three-hour masterclass that will have you leaving a culinary pro. During the class, you'll learn how to make two types of dumplings: pork and lemongrass mushroom and vegetable. Vegan and gluten-free are available, too. Plus, you'll whip up two tasty cocktails that you can sip on as you make your dumplings. Sounds like fun? Tickets start at $99 and you can book your spot over here.
Saturday 20 August
Cherry Blossom Festival
Auburn Botanic Gardens | Saturday 20 – Sunday 28 August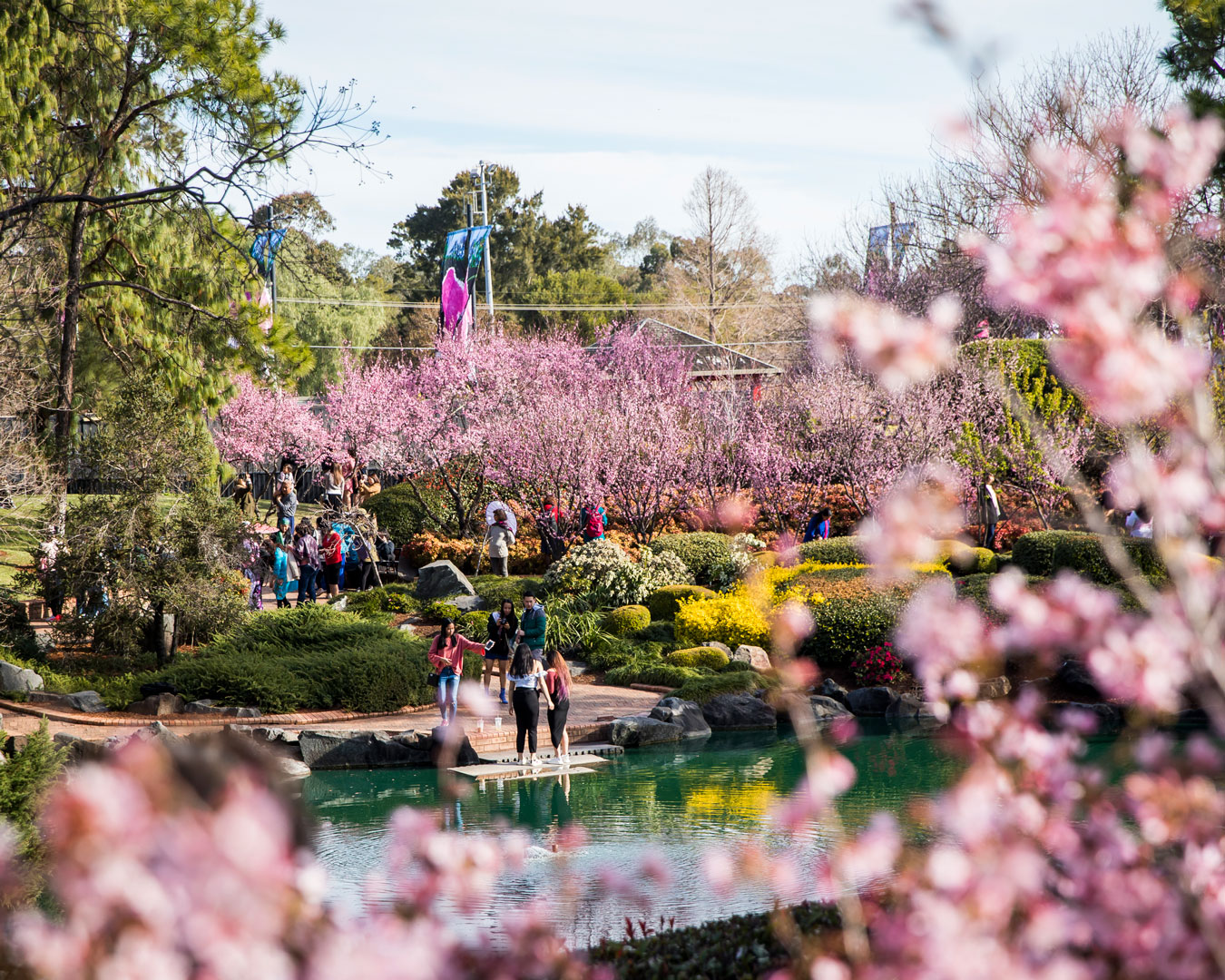 There's nothing quite like a visual promise of spring to get you through the lingering chilly season. Auburn's Cherry Blossom Festival is touted as NSW's largest flower festival and the blossom-strewn pathways get incredibly busy, but those bloomin' beautiful buds make it worth mapping out logistics. There's a Japanese food village, a nine-hole mini golf course, Japanese flower arranging demonstrations, and a tiny sushi-themed train, alongside Hello Kitty and her musical entertainer mates. Entry is free for Cumberland locals and $10 for everyone else. For more info, head over here.
Athletica! Free Day Party
The Factory Theatre | Saturday 20 August, 1 – 6pm
It's about time that a weekend boogie came around sooner rather than later, and what better excuse to start acceptably busting a move than with The Factory Theatre's free day party this weekend? Kicking off at 1pm, Athletica! is the ultimate day sesh with live music, great food, and booze specials to have you rolling into the early evening. Baschoe, Imbi, Salllvage, and many more are all set to take the stage. Plus, any leftover budget and at-the-door contributions are going towards the Gofundme page of local Wiradjuri Gamilaroi poet and activist Lorna Munro. Entry is free. Head over here for more info.
Sunday 21 August
Five-Hour Champagne Brunch
Sheraton Grand Hyde Park | Sundays, 11.30am – 4.30pm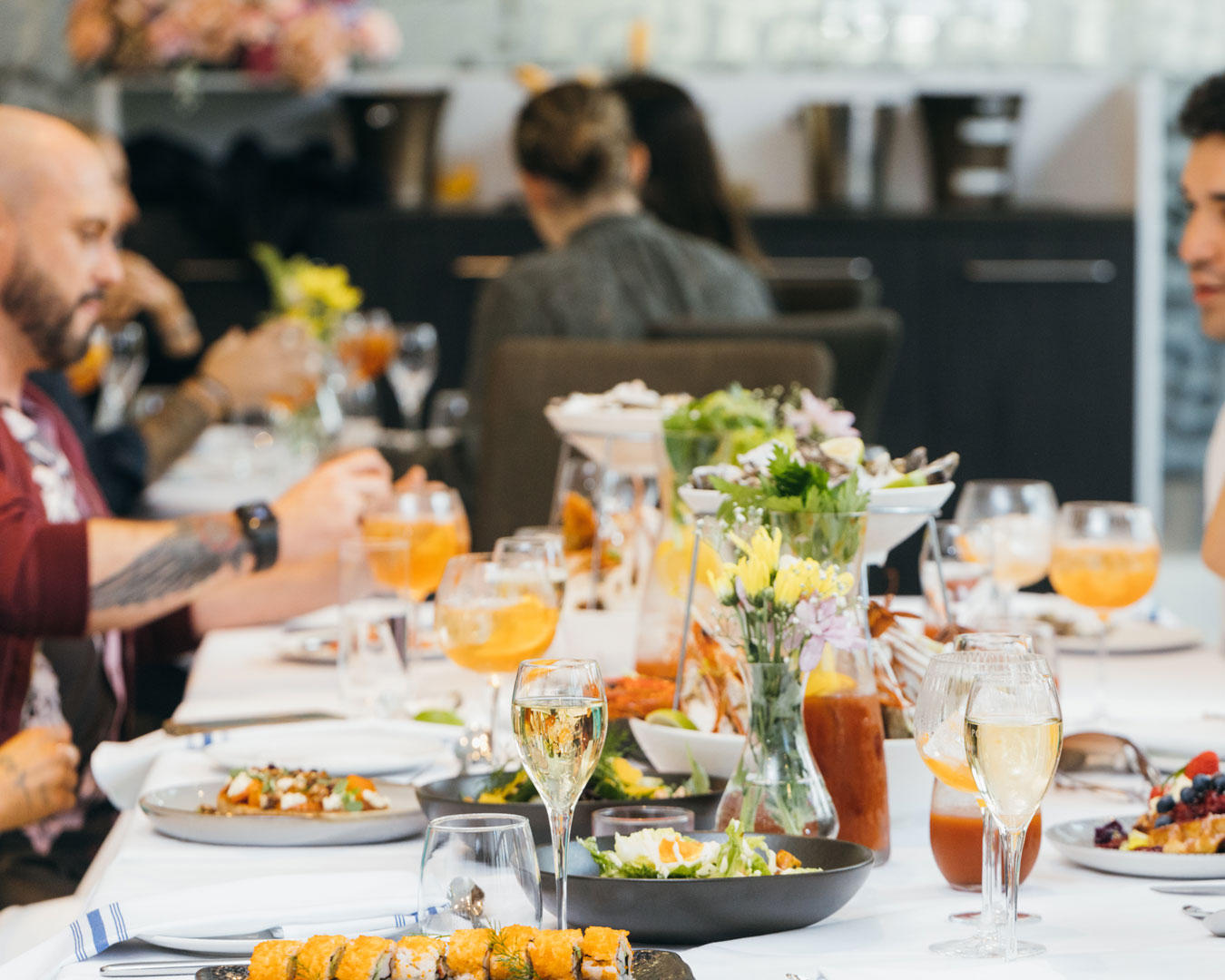 An epic new bottomless brunch has landed in Sydney and you'll definitely want to check it out. Introducing the Five-Hour Champagne Brunch—The Sheraton Grand Hyde Park's new decadent weekend feast. Tickets cost $149–189 per person, which will see you indulge in a five-hour extravaganza of waffle stations, seafood buffets, private pasta chefs, cheese counters, and free-flowing champagne. Live tunes and DJ sets will bring the vibes, too. Head over here to book your ticket.
All Weekend
The Comedy Of Errors
Sydney Opera House | Wednesday 17 August – Saturday 17 September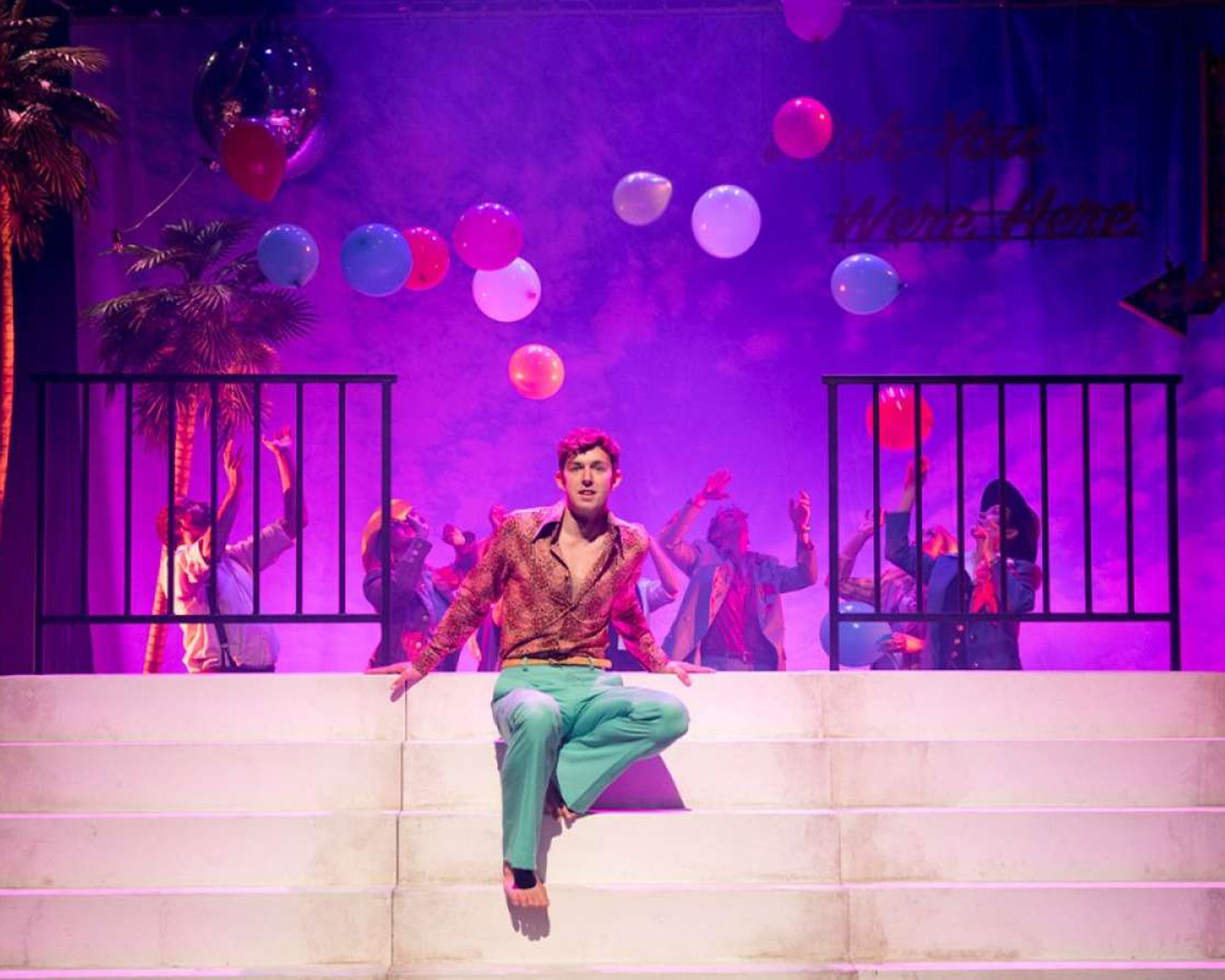 Keen for a dose of culture this weekend? Look no further than Bell Shakespeare's new production of The Comedy of Errors. Opening this season at Sydney Opera House, The Bard's play will take you on a hilarious journey of swapped identities and totally chaotic carnage. What else can you expect when two sets of long-lost twins find themselves in the same city on the same day? Tickets are still available for Thursday, Saturday, and Sunday performances—head over here to nab yours.
Winter Warmer
MacCabe Park, Wollongong | Thursday 18 – Sunday 28 August
If you thought outdoor cinemas were a summer thing, think again. This month, the team behind the super-popular Sunset Cinema is making its way down to Wollongong for the ultimate eight-day entertainment extravaganza. Kicking off this Thursday, Winter Warmer will see MacCabe Park transformed into a winter wonderland featuring an 18-metre cinema dome, immersive light installations, private igloo dining experiences, and an epic winter market. This weekend, catch recent releases such as Top Gun: Maverick and Thor: Love And Thunder alongside classics like The Holiday. Check out the full program and nab your tickets here.
Encore Manly
Across Manly | Wednesday 17 – Sunday 28 August
Encore Manly kicks off this weekend, bringing some of the biggest names in Australian music and comedy to your favourite local pubs and bars in Manly. This Friday, catch Client Liaison at the Manly Wharf Hotel, or Peter Helliar, Nath Valvo, and Mel Buttle for a stand-up show at Manly Pavilion. Alternatively, make your way over to the Ivanhoe Hotel Manly on Saturday for sets by Go Freek, Jordan Burns, and Mowgli May. A ton of stuff is happening around the beachside suburb, so make sure to head over here to check out the full program and book tickets, stat.
Darling Harbour Winter Festival
Tumbalong Park | Thursday 18 – Sunday 21 August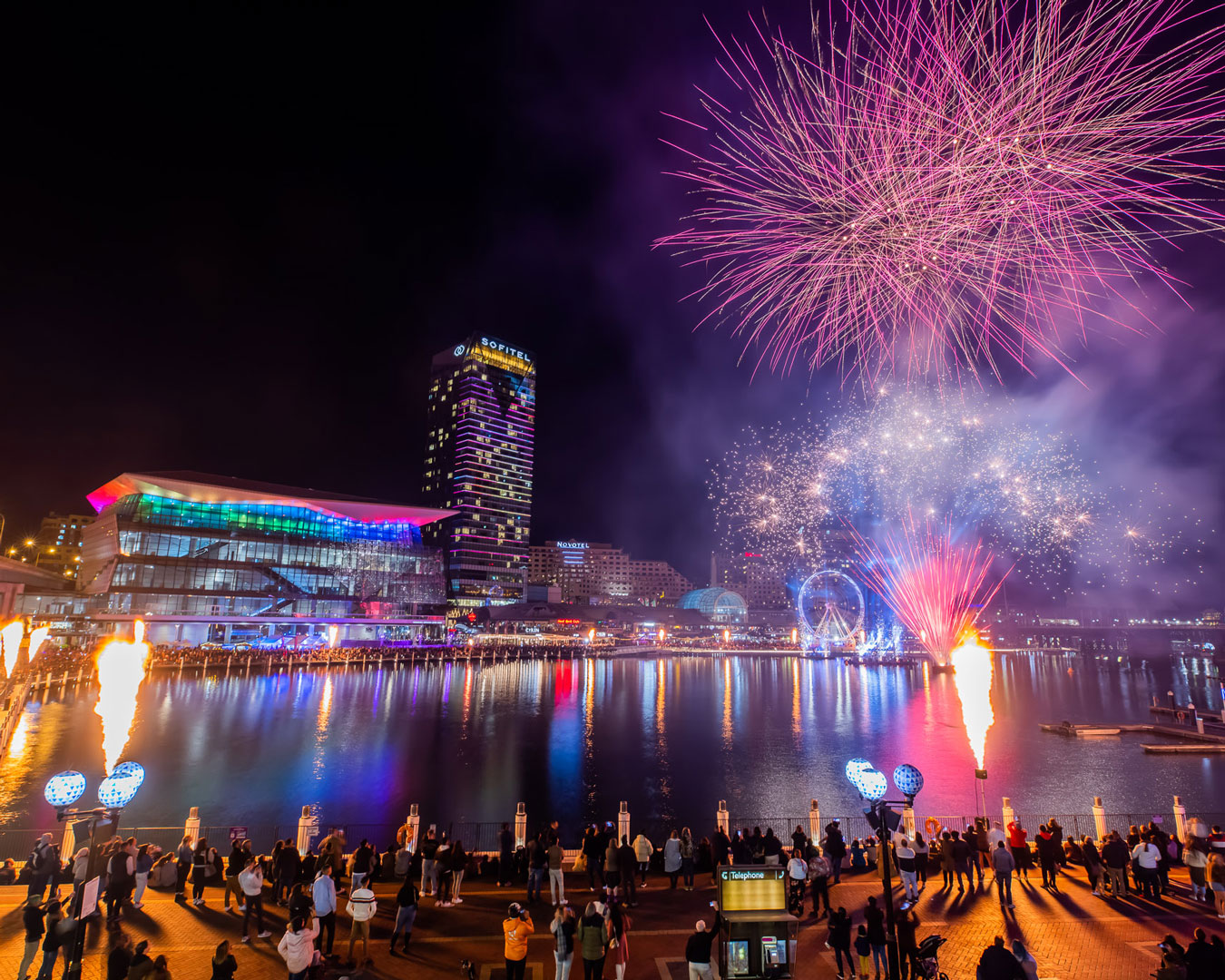 If you thought that Sydney's street festivals were reserved for the warmer months, think again. Kicking off this Thursday is the Darling Harbour Winter Festival, which is taking over Tumbalong Park for two weeks of food stalls, music, six pop-up igloos, and fireworks. Catch live acts from the likes of Furnace & The Fundamentals, Bermuda Social Club, and Hot Potato Band all while chowing down on treats from Firepop, Burgerhead, Toastiesmith, and the Urban Gypsy Café. You can also hire a pop-up igloo for $65 with five of your mates for mulled wine and Baileys-spiked hot choccies. And make sure to catch the 8.30pm fireworks happening on Friday and Saturday. Head over here for the full program.
Front & Centre
YCK Laneways Precinct | Monday 1 – Wednesday 31 August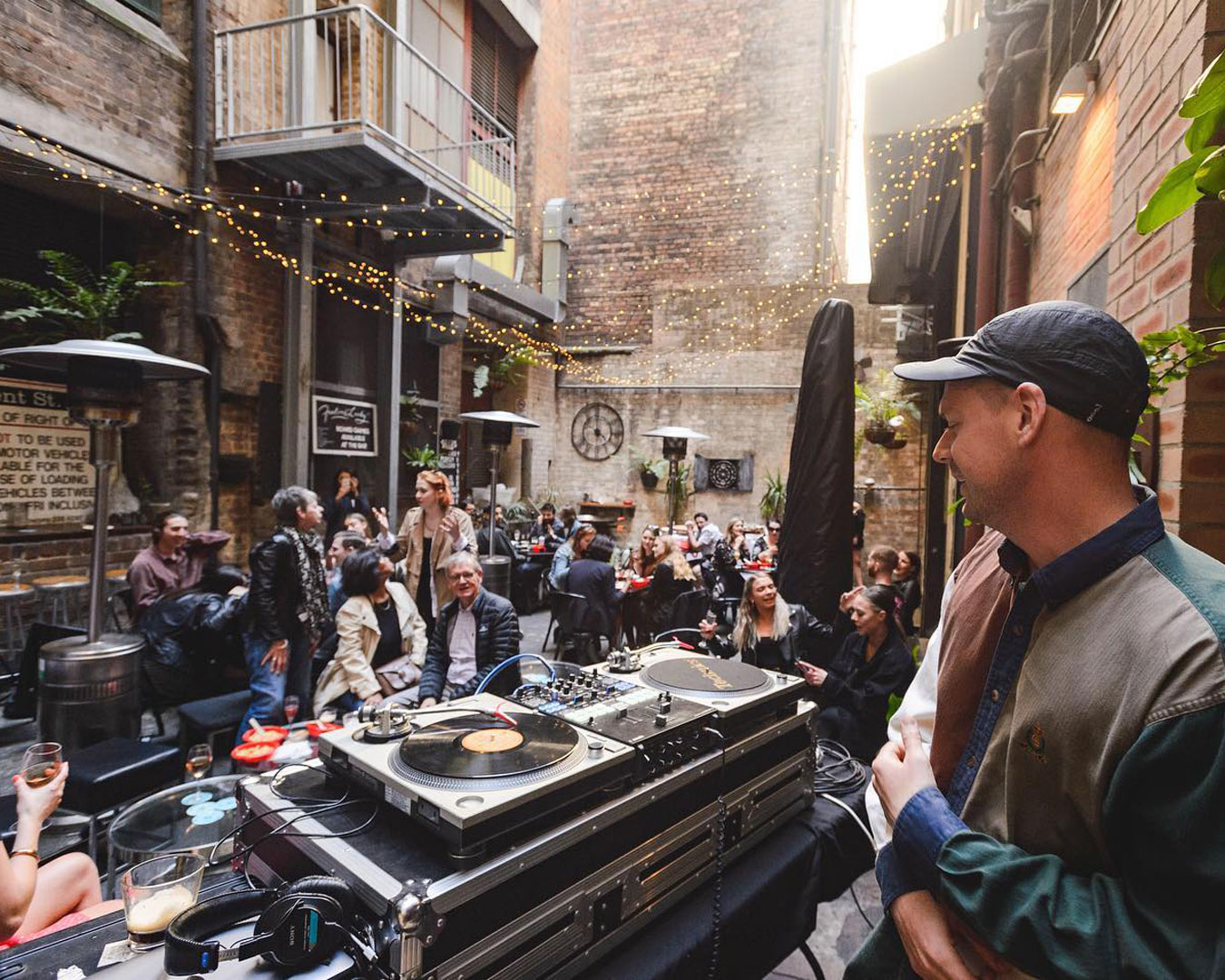 There's nothing we Sydneysiders love more than a street party—and this month the CBD is putting on one helluva shindig. Having kicked off earlier this week, Front & Centre will dominate the buzzing YCK Laneways precinct, spanning York, Clarence and Kent Streets, for the whole of August. The festival aims to showcase the amazing and undiscovered talents of local female, female-identifying, and non-binary artists, musicians, and creatives across a whopping 50 events. From pickling masterclasses to a music three-day fest, the event will enliven the CBD more than usual this winter. For the full month-long program, head over here.
Korean Film Festival
Event Cinema George Street | Thursday 18 – Tuesday 23 August
Celebrating its 13th year in Australia, the Korean Film Festival has hit Sydney shores once again. Running across six days, you'll have the chance to catch 13 of Korea's best recent releases, from action to comedy. This Thursday at 7pm, catch Park Dae-min's Australian premiere of their new crime-action film Special Delivery. Alternatively, you'll be able to nab a seat for Hong Sangsoo's multi-award-winning drama In Front Of Your Face this Saturday at 2pm. Head over here for the full program.
85 Films In 85 Days
Ritz Cinemas, Randwick | Sunday 24 July – Sunday 16 October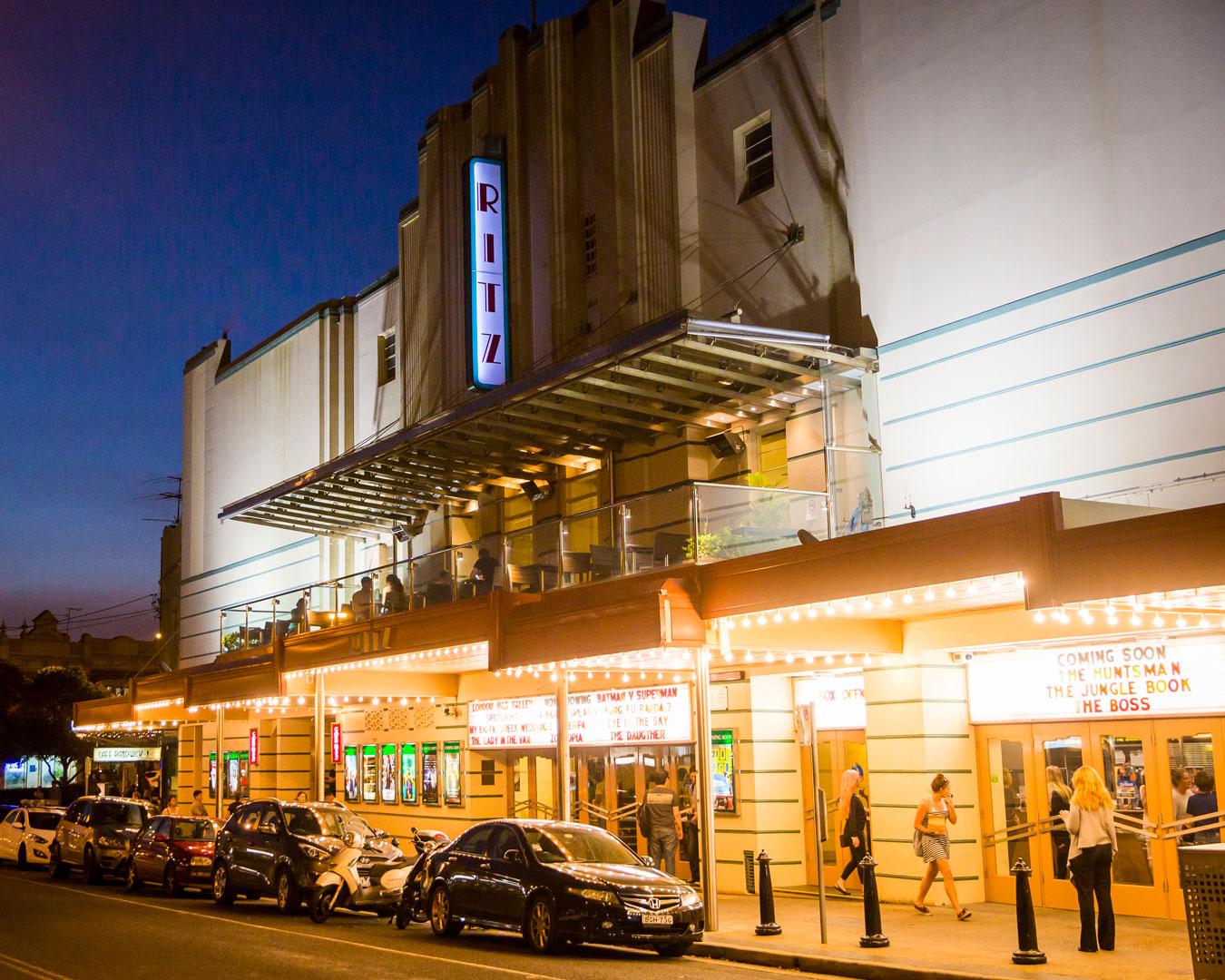 Good news for everyone trying to escape the wet weather this weekend—Randwick's Ritz Cinema is officially kicking off its 85 Films in 85 Days celebration this Sunday. In commemoration of its 85th birthday, the much-loved cinema is screening one iconic film each day for each year it's been running. Make sure to stay on top of the program for the next two months, there are awesome retro films, as well as Australian premieres, that you won't want to miss. Book tickets over here.
The One
Ensemble Theatre | Friday 22 July – Saturday 27 August
Feeling like dinner and a show this weekend? We've got you covered. Playwright Vanessa Bates and Director Darren Yap have combined forces at Kirribilli's Ensemble Theatre to deliver the world premiere of The One. The quirky comedy follows the story of Mel, who craves the "simple life" in a world filled with returning mothers, brothers living double lives, and prized poodles (yes, you heard us right). Award-winning Bates delivers a show that humorously unravels the complexities of being Eurasian in Australia today. Buy tickets here.
Vivienne Binns: On And Through The Surface
Museum of Contemporary Art | Daily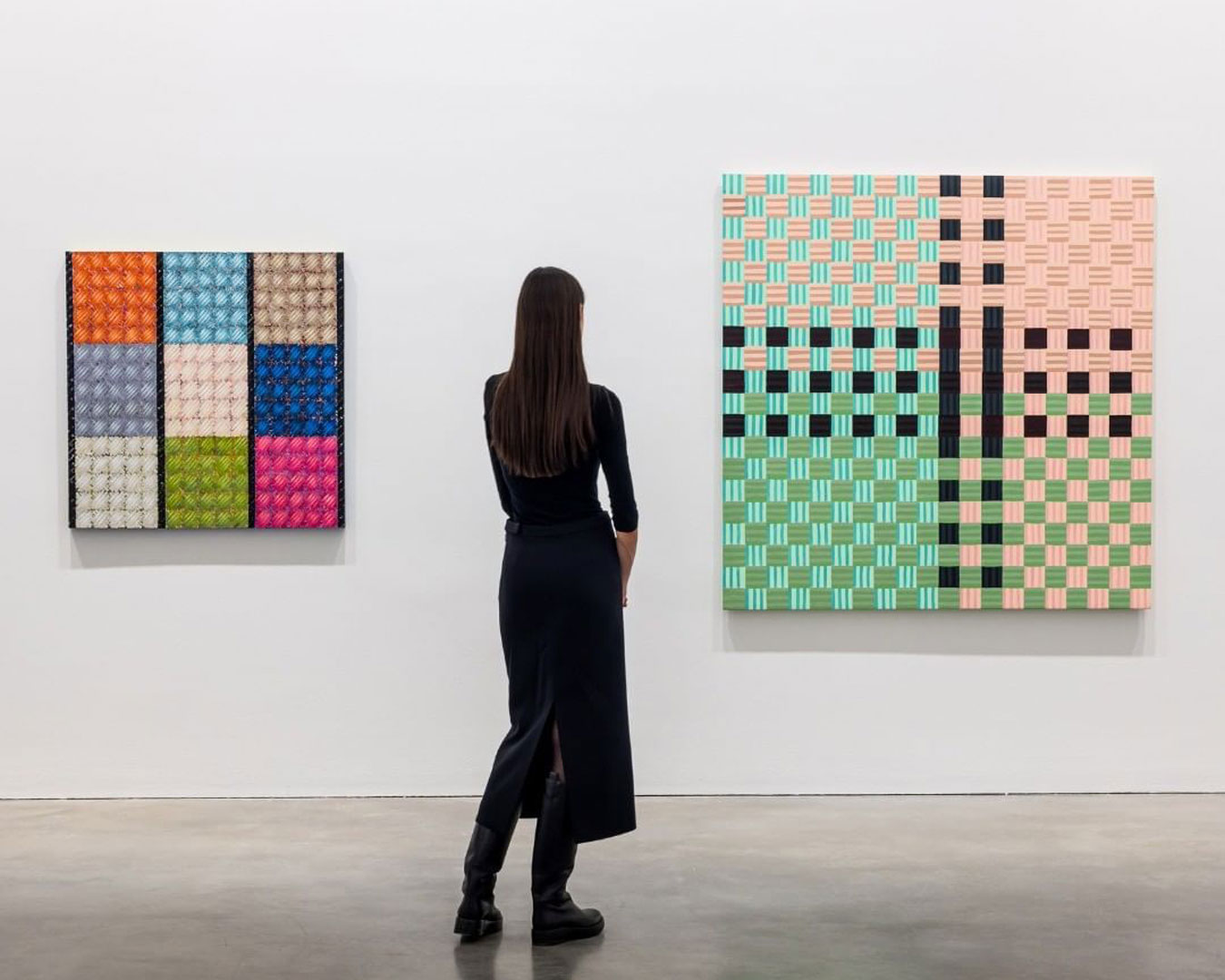 The MCA is now officially showing over 100 works by renowned feminist artist Vivienne Binns. Heralded as a significant figure in the Australian visual art scene, Binn's new exhibition On and through the Surface showcases her best works spanning a 60-year career. The exhibition journeys through some of Binns' key periods, ideas, and techniques—including some seriously psychedelic, sexual and evocative imagery. Located on Level 3 of the MCA, the exhibition is free and is a must for anyone with an interest in art. Also, a free rainy day activity—win!
Need more ideas for your weekend? We got you!
Image credit: Factory Theatre, Powerhouse Museum, Alexander London, Destination NSW, Sheraton Grand Hyde Park, Bell Shakespear/Sydney Opera House, Darling Harbour Winter Festival, Since I Left You, Destination NSW, Jacqui Manning