We're officially in June and while the weather is cooling down, Sydney's events are doing anything but. Vivid Sydney is in full swing with immersive dining experiences, talks, tours, and free DJ masterclasses on offer. We'll be hitting Chin Chin for their exciting Vivid Food event "Play With Your Food". Prepare to leave everything your parents told you about table manners at the door as you step in to create a painting out of edible ingredients.
For some shopping this weekend, head to the Surry Hills Vintage Markets or the DesignByThem sample sale. And if you're in the mood to party, the Abercrombie Hotel has got back-to-back DJ sets going all night this Friday. Here are the best things to do in Sydney this weekend.
Friday 2 June
Sweat It Out Presents Jordan Brando x Luke Alessi
The Abercrombie Hotel | 10pm - 5am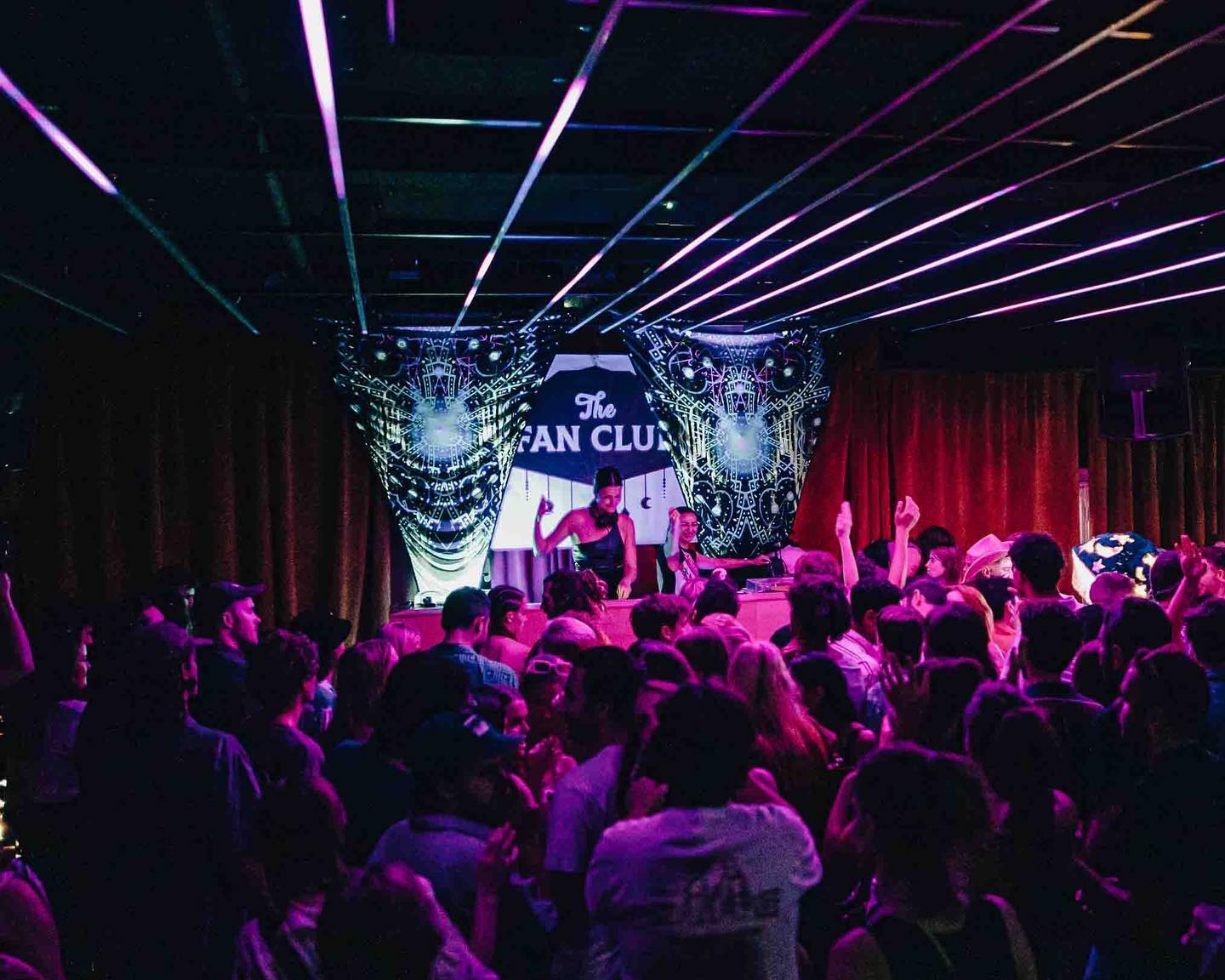 Known for their firing late-night beats, the Abercrombie Hotel and Sweat It Out are joining forces this Friday for another club heaver. Melbourne-based producers Jordan Brando x Luke Alessi will be spinning all night long, with features from DJs including Ca Lou and Polar. If you're in need of a long night, a heaving dance floor, and flowing drinks, this one's for you. Tickets can be bought here.
Friday Lunch: The Menzies $25 Pasta Menu
Menzies Bar | 12pm - 3pm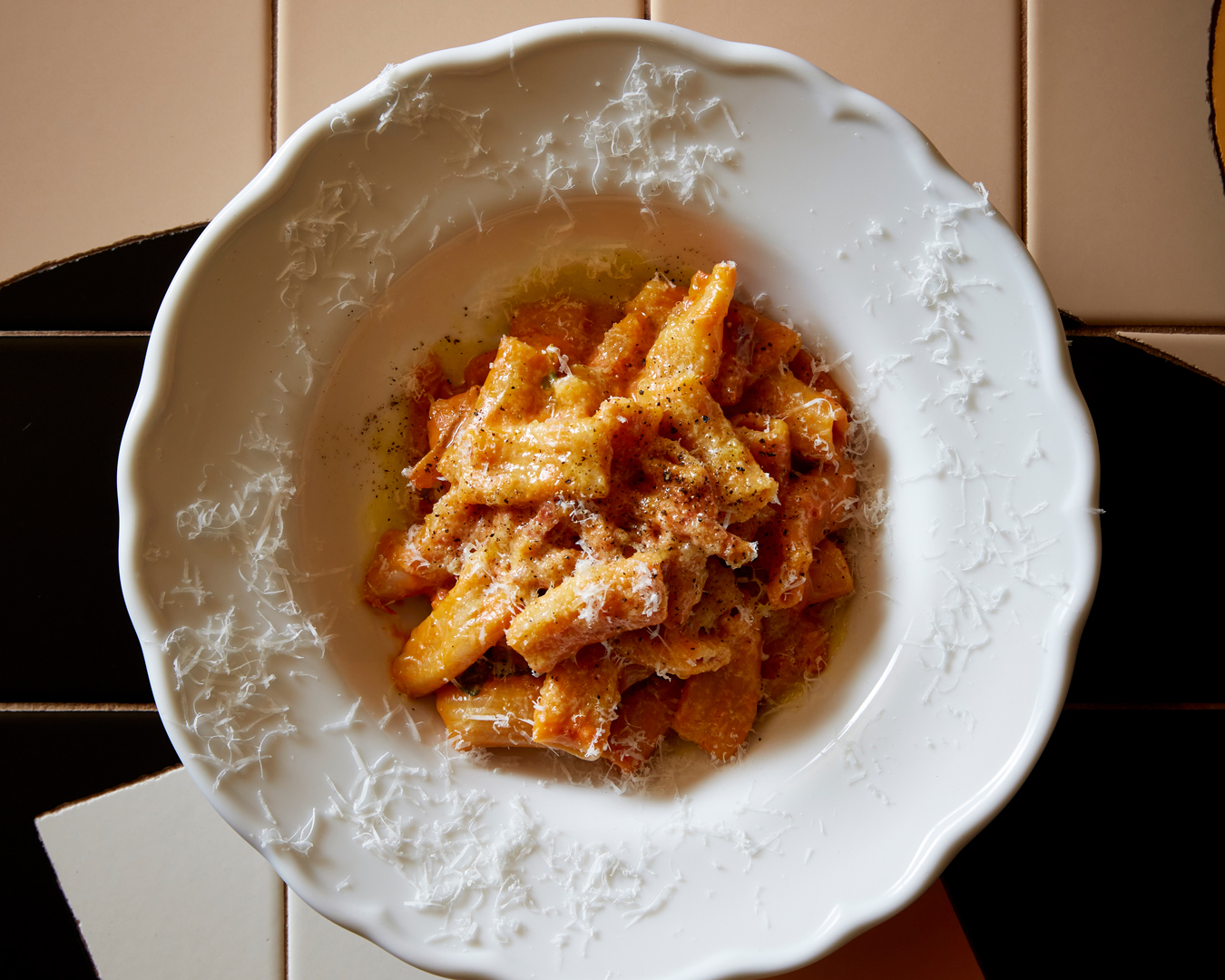 Update your calendar because your Friday lunch plans are sorted. Menzies Bar has launched its new winter lunch menu "The Hits", which serves up 12 classic pasta dishes over 12 weeks. Pull up a seat at the bar and enjoy an orecchiette salcissia with broccoli and basil for $25 this week, and pair it with a $10 wine if you're in the mood to get the weekend vibes going early. The Menzies Bar's lunch menu is available from 12pm - 3pm Monday to Friday, from Monday 22 May -Friday 11 August. Bookings can be made here and walk-ins are welcome too.
DJ Labs x Vivid
CUPRA City Garage, Pitt Street, Sydney | 5pm - 8pm
Always wanted to get behind the decks but not sure where to begin? Constantly getting complimented on your immaculately curated playlists? Kickstart your DJ journey with free DJ masterclasses hosted by new lifestyle brand CUPRA in their CBD garage every Friday during Vivid (Friday 26 May - Saturday 17 June). Learn it all, from effects and transition techniques to creating dynamic sets that will wow your crowd. There are 10 minutes allocated per person for a private masterclass, with the cafe open and DJ set playing outside. Reserve your spot here.
Saturday 3 June
Surry Hills Vintage Market
Shannon Reserve, Surry Hills | 7am - 4pm
If you're a fan of sunshine and good finds, then head to Shannon Reserve this Saturday to peruse all things vintage and handmade. The Surry Hills Vintage Markets have been operating on the first Saturday of every month for years now, and showcase the suburb's unique diversity. Grab yourself a coffee and stroll past the numerous stalls selling clothes, jewellery, homewares, and more.
Vivid Sydney Dinner
The Ivy Ballroom | 6.30pm - 10pm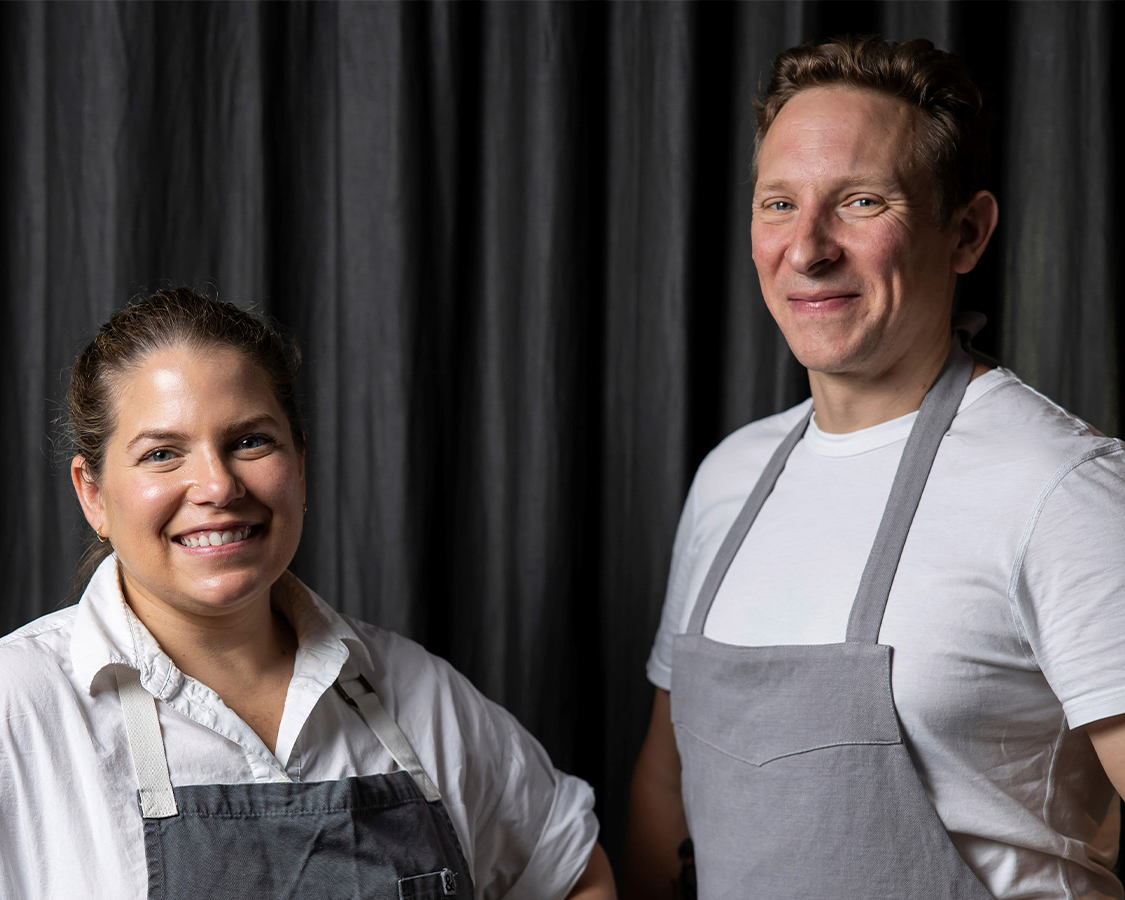 The Vivid Sydney Dinner is back following a sold-out event last year. Led by Merivale Executive Chef Ben Greeno and chef and author Danielle Alvarez, it's sure to be a sensational night of food, wine, and entertainment. This year's theme is "rewilding", and will feature a menu that celebrates cultural cross-pollination as well as NSW's freshest seasonal produce. In keeping with the occasion, expect nature-inspired immersive light features all around. The event will be hosted by Eddie Perfect, and will include performances by alt-pop singer Montaigne and beloved vocal powerhouse Christine Anu, among many others. Head over here for more information and tickets.
Vivid Ideas: Life And Mars: The Future Of Human
Sydney Town Hall | 4pm - 5.15pm
For an evening of conversation and questions on an array of hot topics including AI, religion, art, love, and feminism, hear from Jeanette Winterson in her talk "Life and Mars: The Future of Human". Jeanette is a British writer known for her book Oranges Are Not The Only Fruit, and her bestselling memoir Why Be Happy When You Could Be Normal? Now, her latest collection of essays, 12 Bytes of AI, explores the topical world of computer intelligence. Known for her warmth and wit, and described as a "master of her material" by Vanity Fair, expect an evening of delightful discourse and humourous insights. Click here to buy your tickets.
Sunday 4 June
Vivid x Chin Chin: Play With Your Food
Chin Chin | 12pm and 5pm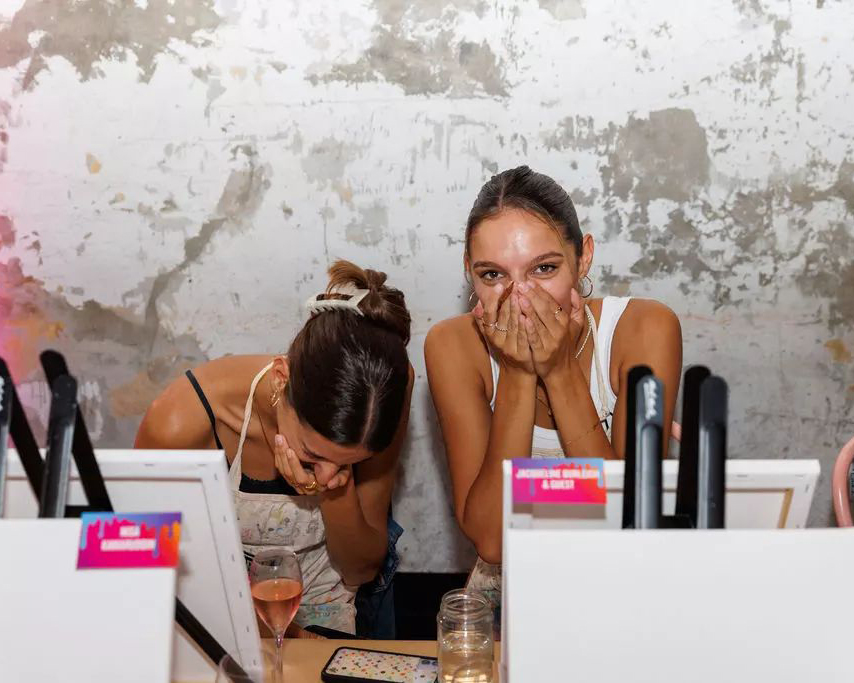 We know cooking is an art form, but your food is about to be transformed into an actual piece of art at "Play With Your Food", Chin Chin, and Cork & Chroma's collaboration for Vivid Food. Get inspired by the fresh produce and stunning NSW landscape to create your own still-life painting, using elements from classic Chin Chin dishes (think chilli oil, beetroot sauce, blackberry cream, and more). Not much of an artist? The session is guided by a painting maestro, so you'll be sure to take home a beautiful (and delicious) canvas. And of course, you'll be digging into a four-course menu prepared by Executive Chef Matt MacLeod while you create your masterpiece. Expect the likes of kingfish sashimi, beetroot tartare, and Thai pork curry among others. Tickets are going quick, so make sure to grab them here.
All Weekend
DesignByThem Sample Sale
16 Stokes Ave, Alexandria | Wednesday 31 May - Saturday 3 June
Australian furniture label DesignByThem is having a sample sale with up to 80% off select ex-display, seconds, and sample furniture. Their curated furniture collection is characterised by its timeless aesthetic and can be spotted in the Sydney Opera House and Auckland Airport, as well as Louis Vuitton and Tiffany & Co stores. So if you're looking for designer furniture without the price tag, this sale is a must. Catch the sale until Saturday 3 June at 16 Stokes Ave, Alexandria, or head to their website for more information.
Vivid x Aster Bar Rooftop Experience
Aster Bar, InterContinental Sydney | 6pm - 12am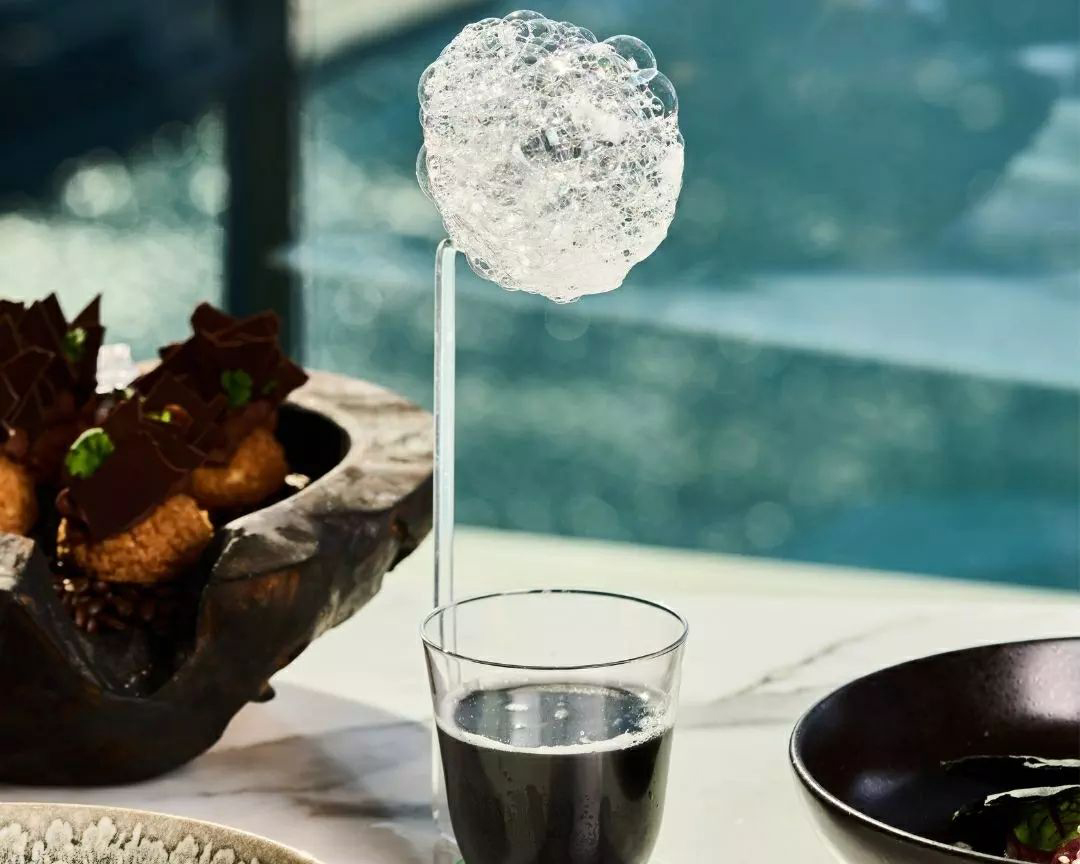 Experience Vivid from 32 floors above the Sydney Harbour at Aster Bar, while enjoying their multi-sensory three-course menu with matching cocktails. Overseen by InterContinental Sydney's Executive Chef Matt Hart, each course is inspired by a planet in the solar system. Try a Mars-themed tequila-infused cocktail, or a dramatic, dark, and decadent Pluto-inspired dessert. With sweeping views, indulgent food, and interesting drinks, this is the complete Vivid experience. Reservations can be made here.
Lightscape x Botanic House
Royal Botanic Gardens | 5.30pm - 8.15pm
Dine in the heart of the Royal Botanic Gardens amidst the colour of the Vivid Sydney Lightscape experience at Botanic House. Enjoy a sit-down meal for $119pp which features contemporary Vietnamese dishes such as sesame seed yellowfin tuna, lemongrass and lemon myrtle pork, five spice slow cooked beef, and Vietnamese coffee cake. If you're on the move, stop by the bar during your Lightscape journey for a drink and some delicious dumplings. Make your reservation here.
World Cognac Day
Hendriks Bar, Crows Nest, and Southern Highlands | Wednesday 31 May - Sunday 4 June
Over the course of five days, it's officially Cognac's time to shine. Head to Hendriks Bar in Crows Nest or Southern Highlands from 31 May and sip your way through Monnet's inaugural event to celebrate World Cognac Day. Offering up Monnet Cognac to be enjoyed in all its forms, enjoy this fine spirit neat, on the rocks, or mixed with your favourite cocktails. There's no better place to get into the spirit and let your taste buds experience this beloved French staple in a whole new way.
Dark Spectrum
Wynyard | Daily from Friday 26 May - Sunday 16 July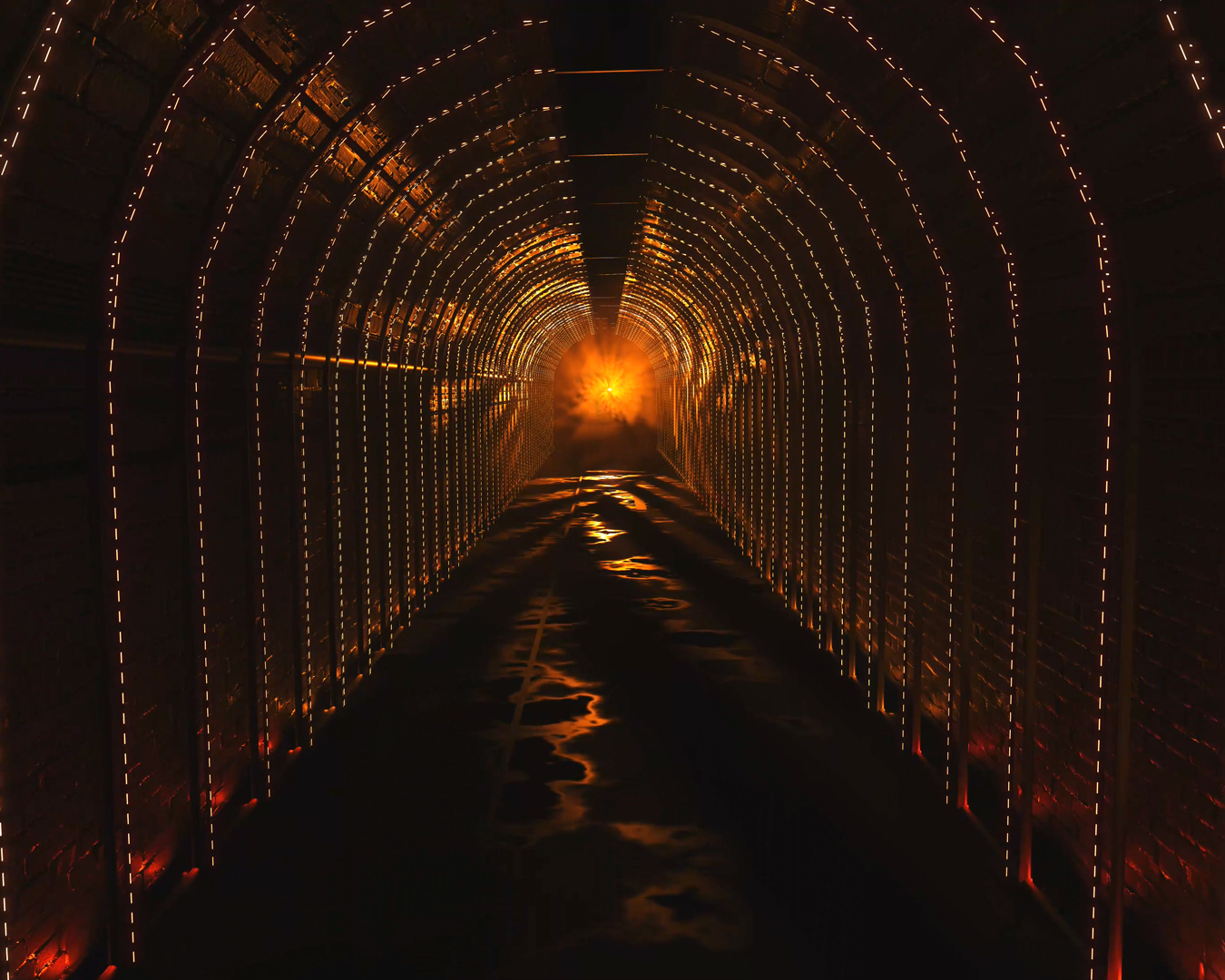 Pulsing deep beneath the CBD lies an electronic labyrinth in the abandoned railway tunnels below Wynyard Station. Open to the public for the very first time, Dark Spectrum is an eight-room experience that fuses lighting, electronic music, and altered soundscapes to create a technicolour fever dream. Tickets are available for purchase every day during the Vivid Sydney season (Friday 26 May through to Saturday 17 June). Get them here.
Neon Ramen By Butter x Archie Rose
Sydney Opera House | Every Friday - Sunday throughout Vivid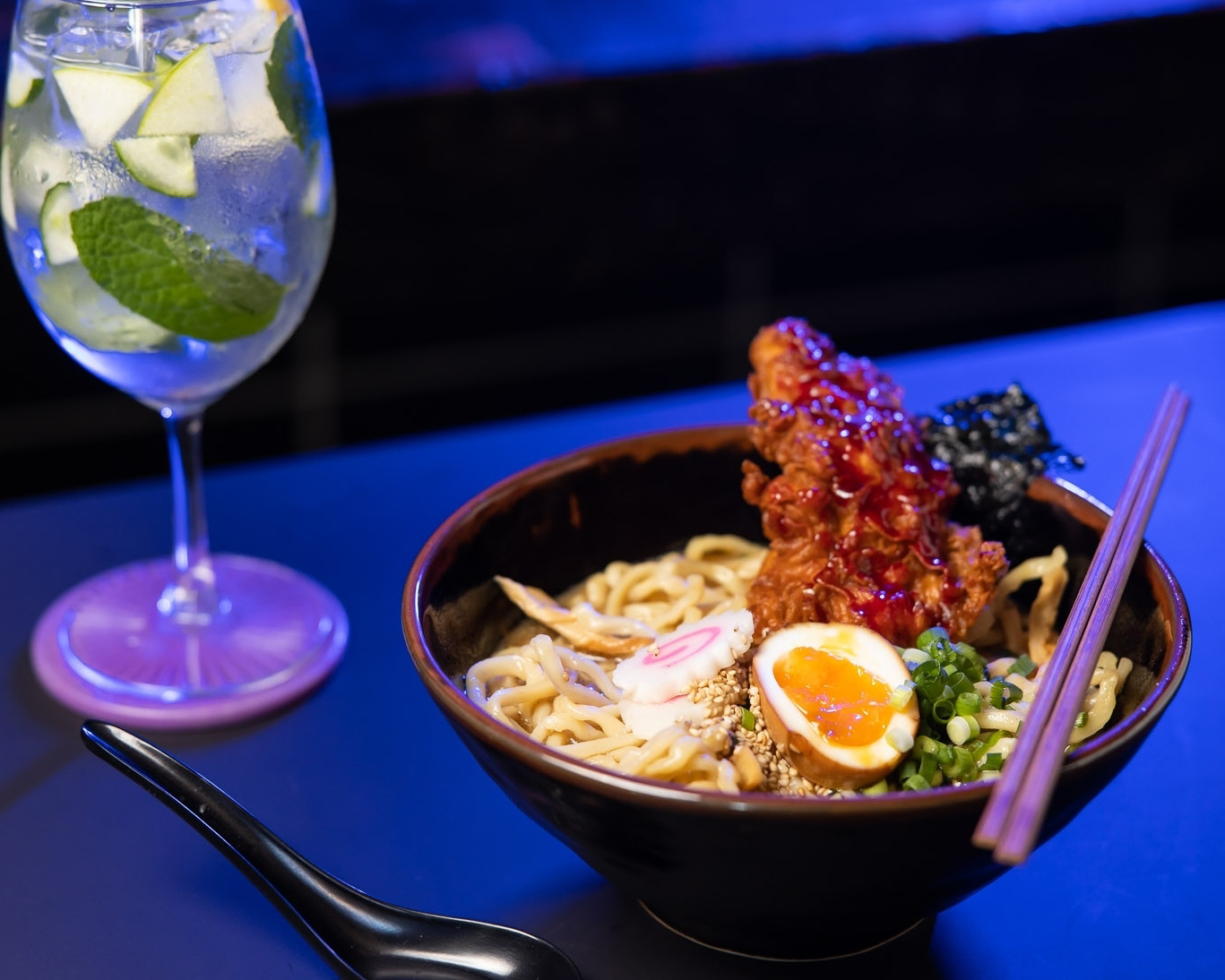 What better way to stay warm as you wander through Vivid than with some steaming hot (and glowing) ramen? Fried chicken fans already know that nobody does it like Butter, so their iconic fried chicken ramen with a Vivid-themed glaze is definitely one to try this season. The special Neon Ramen pop-up will also be dishing out shroom burgers, cinnamon donuts, and Archie Rose cocktails on offer, there is something for everyone at this pop-up. Book your spot here.
Tumbalong Nights
Tumbalong Park | Friday 26 May - Saturday 17 June
Tumbalong Park is bringing all the good vibes with 12 nights of free and eclectic contemporary music. Catch up-and-coming Australian musicians, live DJs, and incredible Indigenous artists in the breezy surrounds of Darling Harbour. On the lineup, this weekend are guitar pop bands Hatchie and EGOISM (Friday), as well as Yolngu supergroup Yothu Yindi and Ziggy Ramo (Saturday). More info is here.
Vivid Fire Kitchen
The Cutaway, Barangaroo | Friday 26 May - Saturday 17 June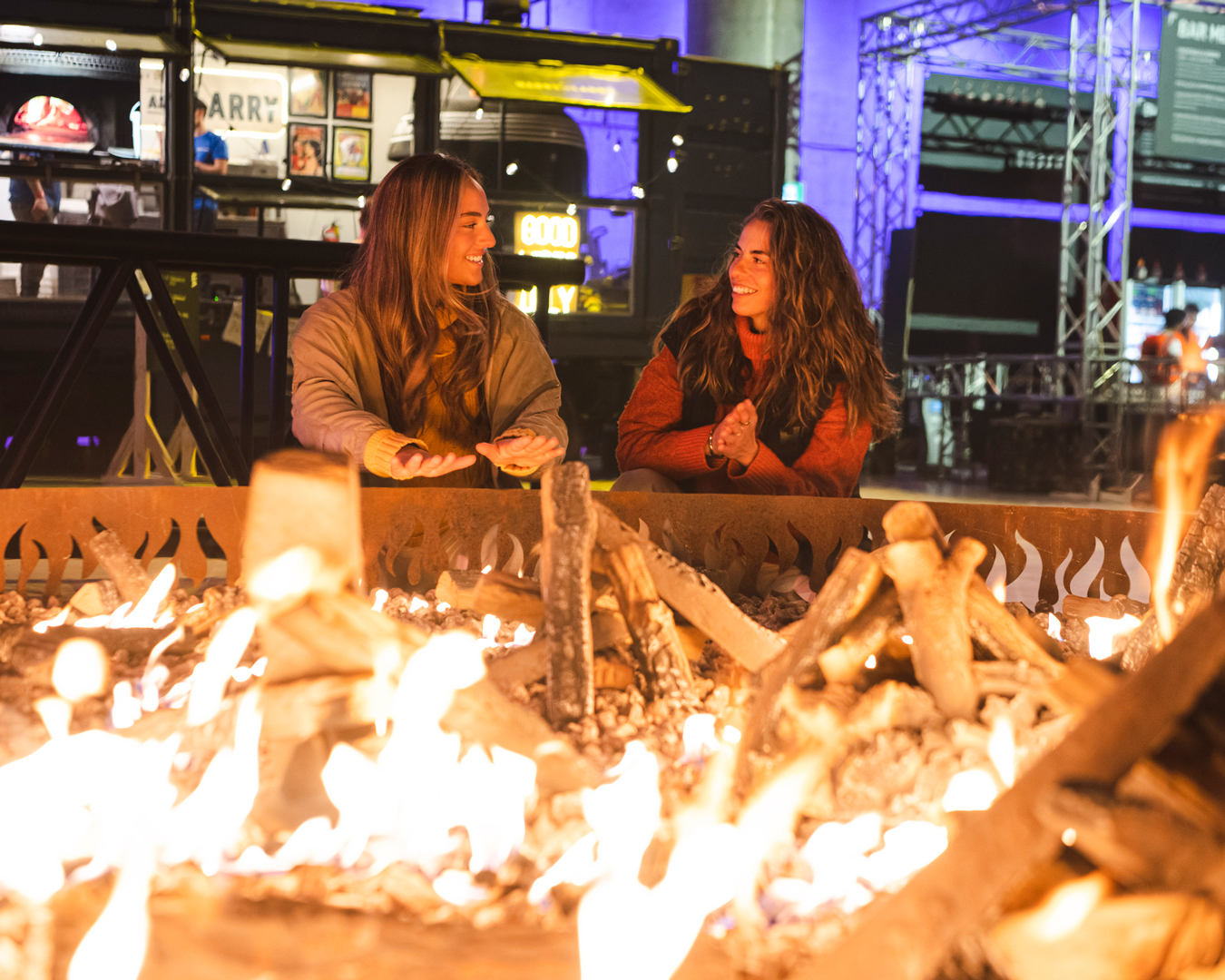 Fans of all things smoky and grilled—do not miss this culinary extravaganza dedicated to the art of BBQ and cooking by fire. The Vivid Fire Kitchen features a stellar lineup of local and international culinary stars coming together in a celebration of fire cooking—like Lennox Hastie of Firedoor and Dave Pynt from Michelin-starred Burnt Ends in Singapore. Stay warm and make sure you grab a spot by the fire pit to watch the pitmasters take to the coals. You can also purchase exclusive dishes and discover tips and tricks from the best of the BBQ trade. More info can be found here.
Darkfield Pop-Up Immersive Experiences
Powerhouse, Ultimo | Until Friday 2 July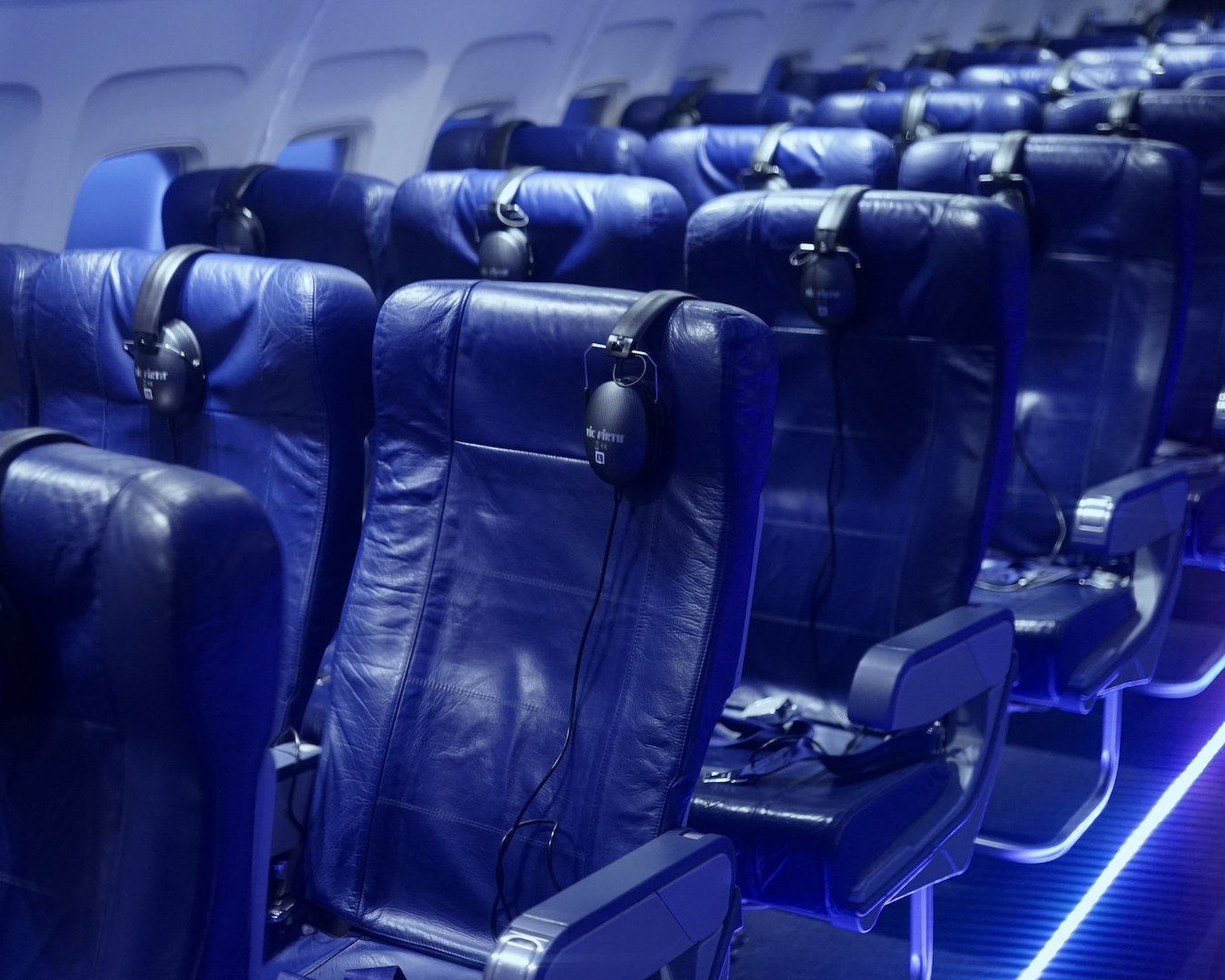 Terrifying immersive auditory experiences SÉANCE and FLIGHT are hitting Sydney, ready to send shivers down spines and bend minds in the best way. The up-cycled shipping container settings are meticulously curated and offer completely immersive soundtracked experiences that draw on group psychology, quantum mechanics, and other big concepts. Tickets are $25—learn more here.
Steve McCurry. ICONS: An Extraordinary Photo Exhibition
Pier 2/3, Walsh Bay Arts Precinct | Until Sunday 11 June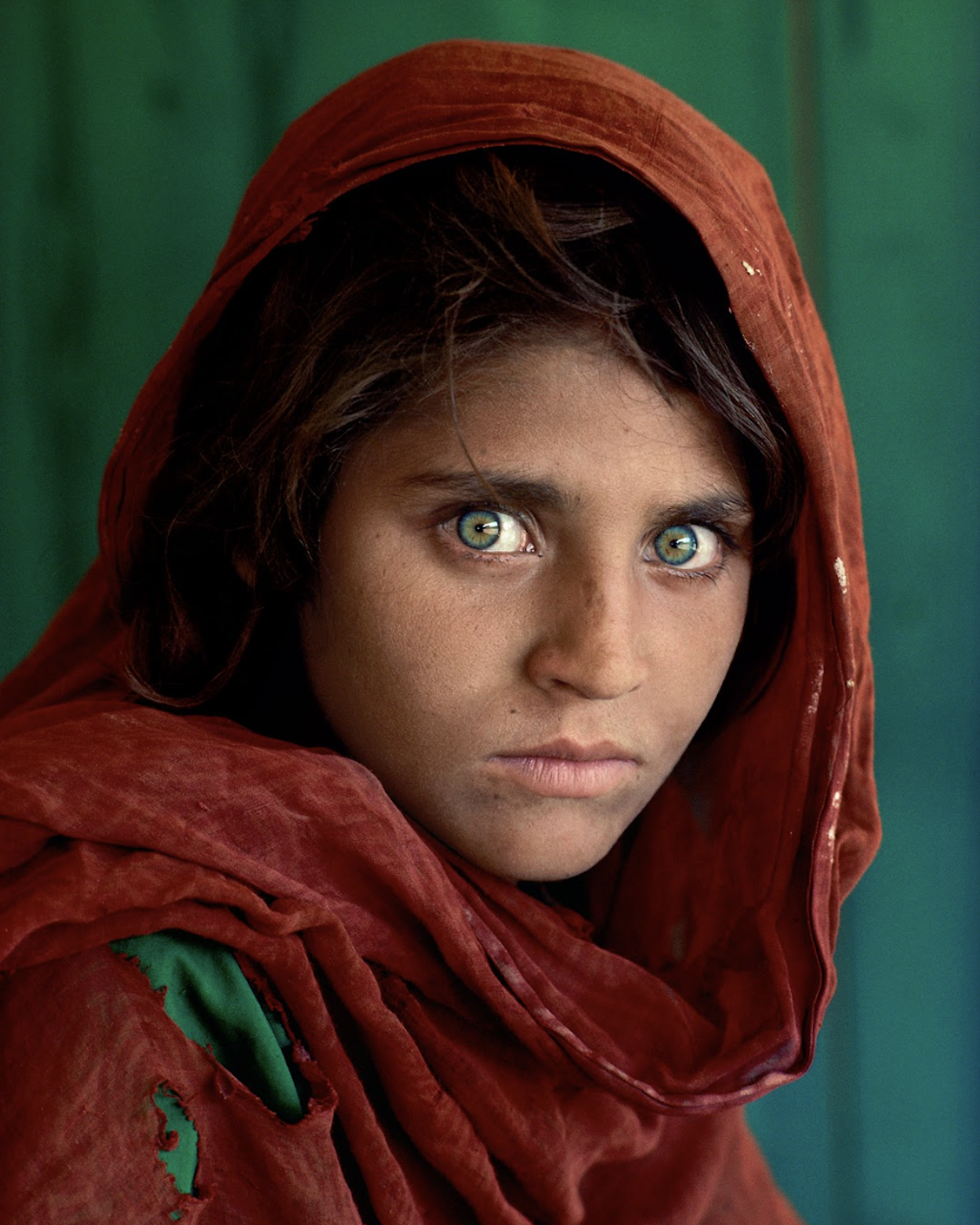 Celebrate the unmistakable works of photographer Steve McCurry at this mixed-format exhibition, featuring the iconic Afghan Girl image and over 100 more moving works from McCurry's trips to Afghanistan, Pakistan, India, China, and beyond. Steve McCurry. ICONS: An Extraordinary Photo Exhibition will also take you behind the lens, sharing McCurry's life and story, including audio descriptions of his works in his voice. Learn more and buy tickets (from $29, with child and concession pricing available) here.
Need more ideas for your weekend?
Image credit: Destination NSW, Abercrombie, Shell House, Merivale, Chin Chin, InterContinental Sydney, Destination NSW, Butter, Destination NSW, Darkfield, Steve McCurry
Editor's note: Urban List editors independently select and write about stuff we love and think you'll like too. Urban List has affiliate partnerships, and if you purchase something through the links in this article, we will earn a commission from those partners. To find out more about who we work with and why read our editorial policy here.