Here in Sydney, brunch is one of our ultimate pastimes. It's a weekend sport, an excuse to catch up with mates, and one of life's best hangover cures all rolled into one.
Whether you prefer to kick things into gear with top-quality espresso, a soul-restoring green juice, or a round of mimosas, Sydney has heaps of brunch options to pack out your weekends.
Ready? These are the best spots in Sydney for brunch.
Now Serving Brunch: Woodcut
Barangaroo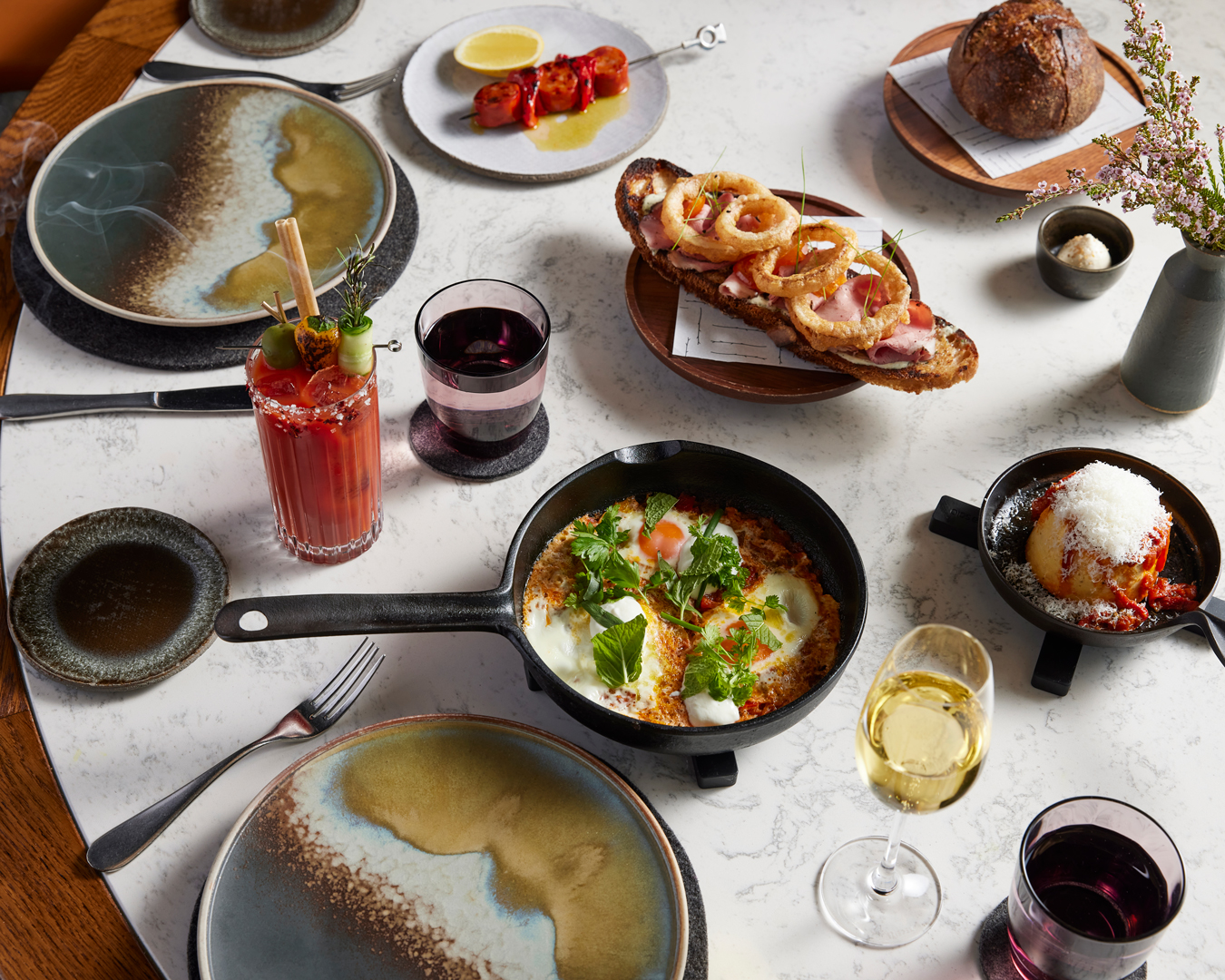 With three spectacular open kitchens and a view out across the sunny waters of Darling Harbour, Woodcut's special Sunday brunch is a treat for the senses. The brand-new offering is a New York-style brunch, featuring multiple shared courses, a champagne trolley, and classic brunch cocktails. Start with baked ricotta and figs drizzled in Malfroy's honey, ash-grilled pineapple with fresh curd, and pomegranate, and Woodcut's take on prawn toast: a hemp seed fried prawn sando. Then there's woodfired bread, hot oven-baked eggs, and a bread and butter pudding for dessert. From the roving champagne trolley, jazz up your bubbles with cassis, mandarin and cacao, or apple and rhubarb. And, being Woodcut, you can dial up the luxury too, with add-ons like caviar, Sydney Rock oysters, spanner crab, and ash-grilled chorizo skewers.
Woodcut hosts brunch every Sunday from 11am for $95 per person. Book here.
Bills
Bondi, Surry Hills, Darlinghurst, and Double Bay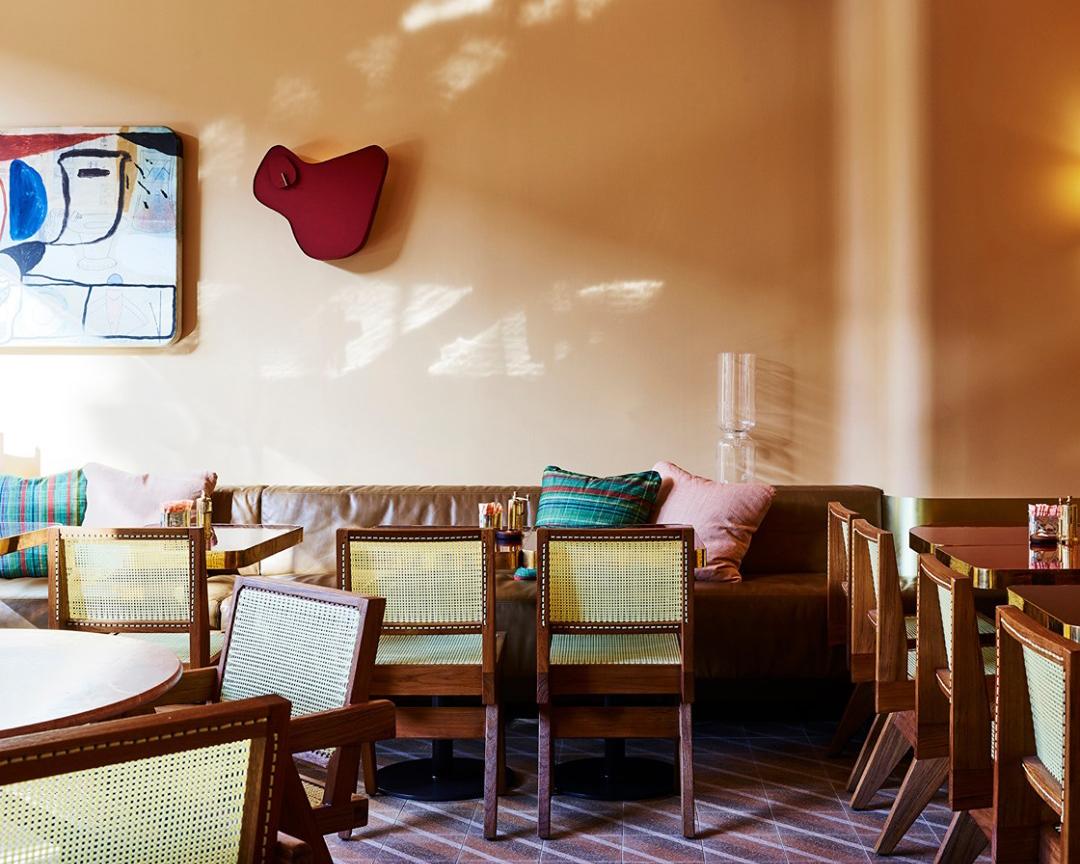 To put it simply, bills is a staple on the Sydney brunch scene, created by the chef who basically invented brunch in Sydney, Bill Granger. Bills' ricotta hotcakes and silky scrambled eggs are the stuff of legend, and these days there are four bills locations: in Darlinghurst, Bondi, Double Bay, and Surry Hills. The original Crown Street outpost has shuffled down the street and has a refreshed aesthetic that involves honey-coloured walls, jewel tones, and rattan chairs. But the hotcakes are still there, as are the sweet corn fritters, and those perfect scrambled eggs. Trends come and go, but bills is forever.
Kurumac
Marrickville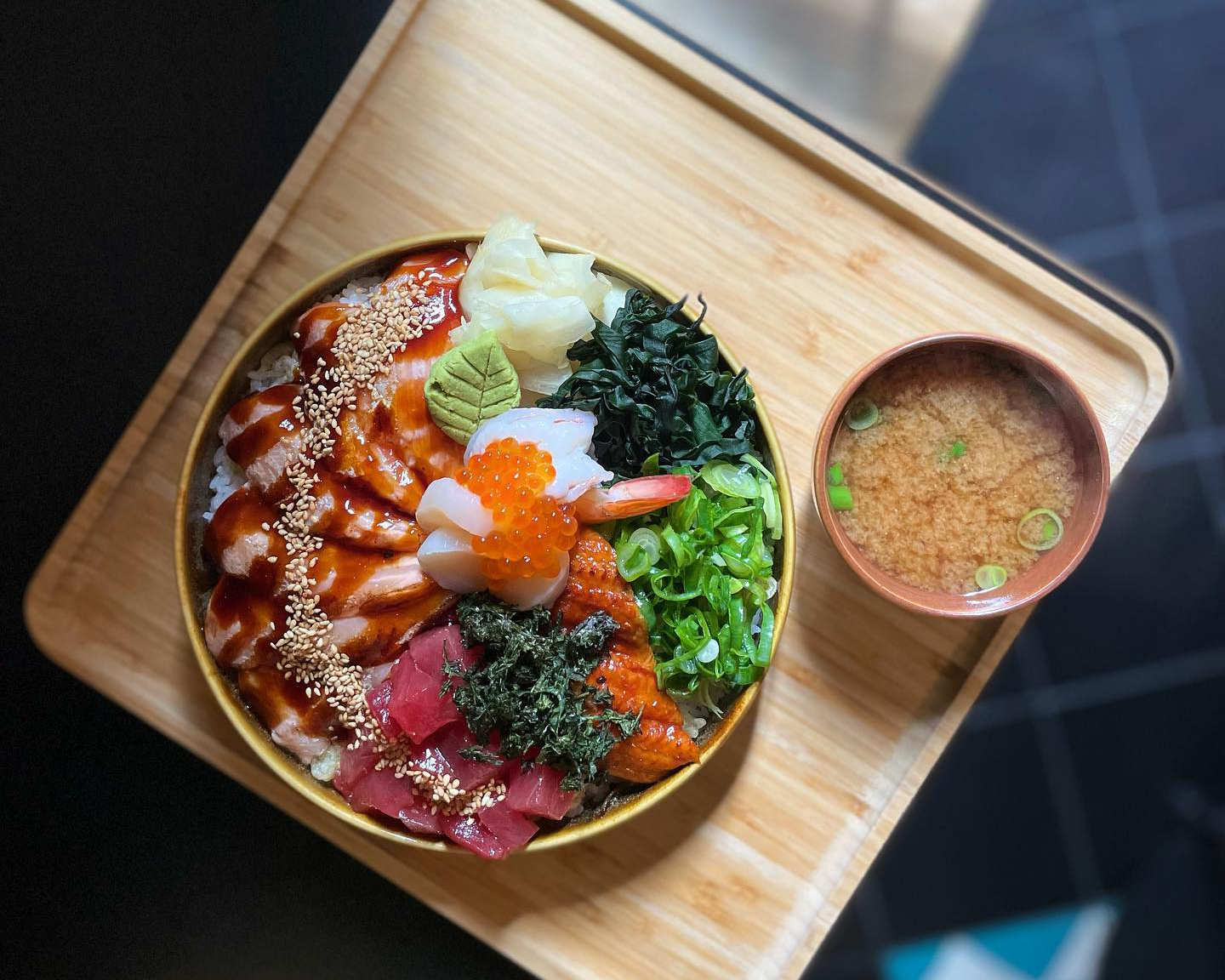 Kurumac serves Japanese comfort food to the sound of breezy hip-hop beats and moody jazz. Inside, you'll find a pop-bright mural on the wall by Ar-chive and a menu that might feel off-beat for anyone searching for avo on toast—but in this instance, it's well worth embracing the new. Try the spicy cod roe melt—made with thick-cut Japanese milk bread, roe, and tasty cheese, it's a contender for one of Sydney's best toasties—an eggplant katsu sando, or the bowl loaded with salmon sashimi, prawn and scallop on sushi rice. Alongside all your coffee staples, you can cool off with a green tea gelato milkshake or Japanese barley tea.
The Lion & Buffalo
South Coogee
While their standard cafe menu is full of favourites, you'd best plan a visit to The Lion & Buffalo to mix up your usual eggs order for the epic Better Than Sex ramen (a tantanmen with sesame and chilli paste, a soy infused egg and nori) by chef Tomislav Martinovic (a former luminary of Heston Blumenthal). Other faves include the chilli scrambled eggs with fried prawns and a fat slab of sourdough, a DIY bagel plate with house-cured miso salmon, and insane house-made cakes. The Lion & Buffalo is dog friendly, and open seven days from 7am.
Circa Espresso
Parramatta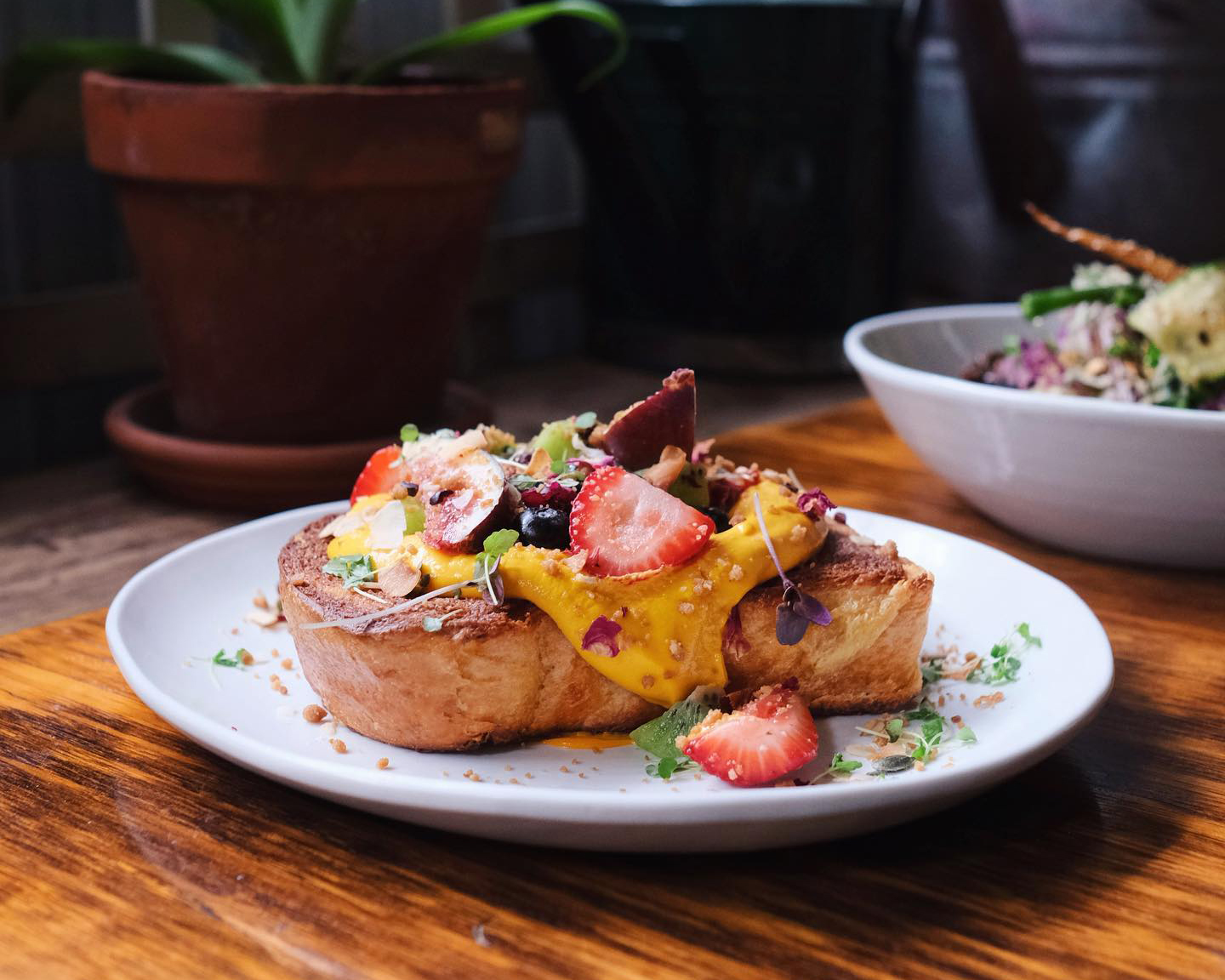 Circa Espresso is a Parramatta staple. Nestled in a little nook on Wentworth Street, this iconic spot has gained a reputation for offering one of Western Sydney's best breakfasts. Sip their signature specialty coffee and fill up on delicious comfort food from the all-day breaky menu—like crispy sourdough waffles, baked eggs, and vegan pumpkin ricotta served with freshly baked salt bush focaccia. Circa Espresso's seating spills out onto the footpath offering alfresco dining too. A true gem in Sydney's cafe scene.
Happyfield
Habberfield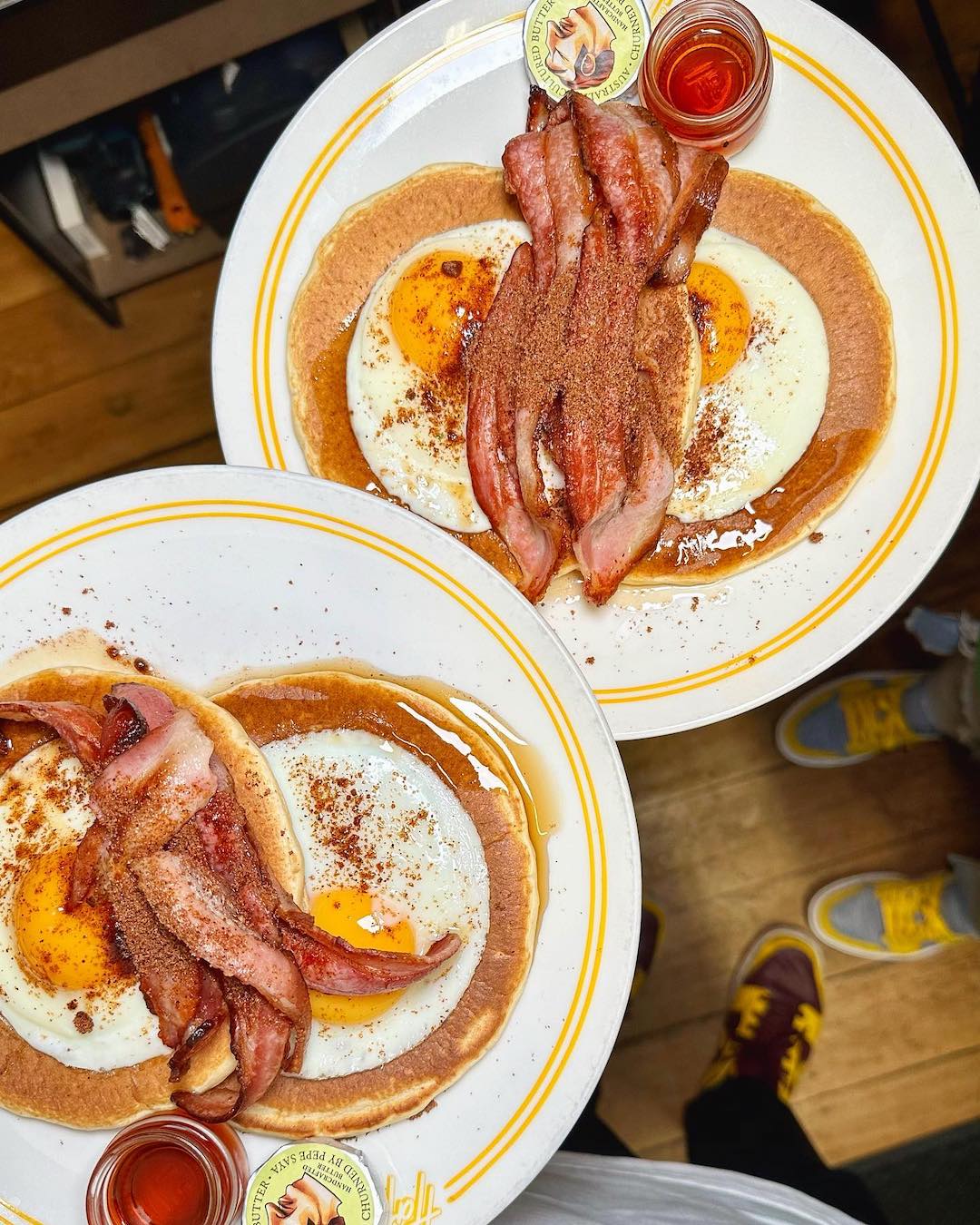 Opened in 2020 by Jesse Orleans and Chris Theodosi, Happyfield is a bright yellow corner cafe serving up amazing food and a genuinely cheery vibe. Alongside friendly service and menu items like the "McLovin Muffin", a brekky burger that will put your weekend Maccas order to shame, and an "NYC Reuben" with grilled New York-style pastrami, Happyfield is known best for its pancake stacks. If you fancy yourself a big eater, take on their unofficial "pancake challenge" by demolishing 15 pancakes (or more, if you want to beat the current record of 50) in 45 minutes for a spot on the wall of pancake fame.
Room 10
Potts Point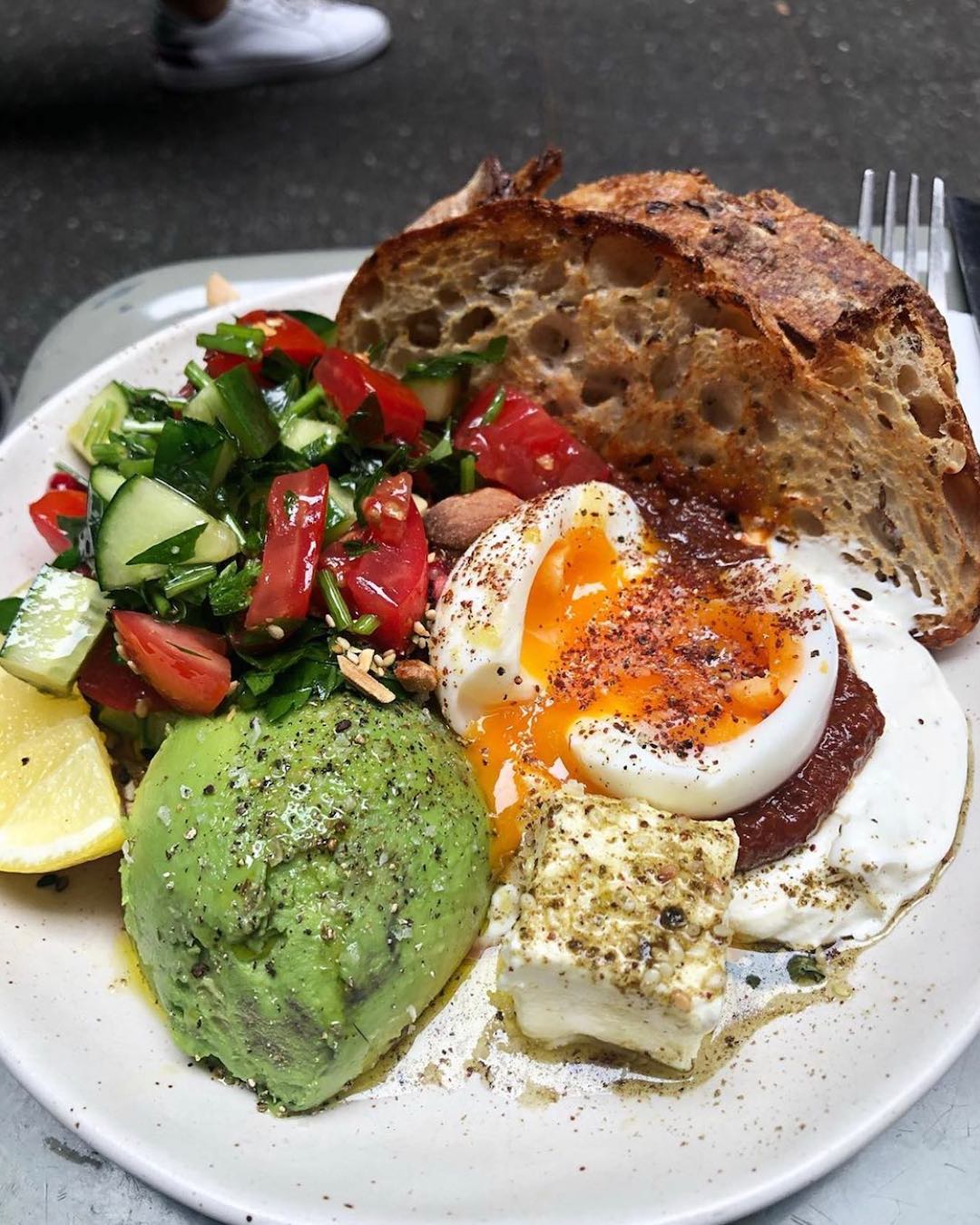 Room 10 is a long-time hero on the map of Sydney's best brunch. You'll find this pint-sized spot down Llankelly Place, at the end of the laneway marked by a crowd of locals waiting for coffee or catching up with mates. A favourite with chefs and in-the-know foodies, Room 10 is uncomplicated and casual, serving Mecca coffee and an all-day breakfast menu. The toasties, bowls and salads always hit the spot, the breakfast rice with black quinoa and stewed rhubarb is a standout. In early 2021, the Room 10 crew extended their offering across the laneway with Pina, a fresh space with a similar philosophy to the OG, but a bigger kitchen to add extra flourishes to existing Room 10 favourites, like perfectly silky scrambled eggs that are some of the best in town.
SOUL Deli
Surry Hills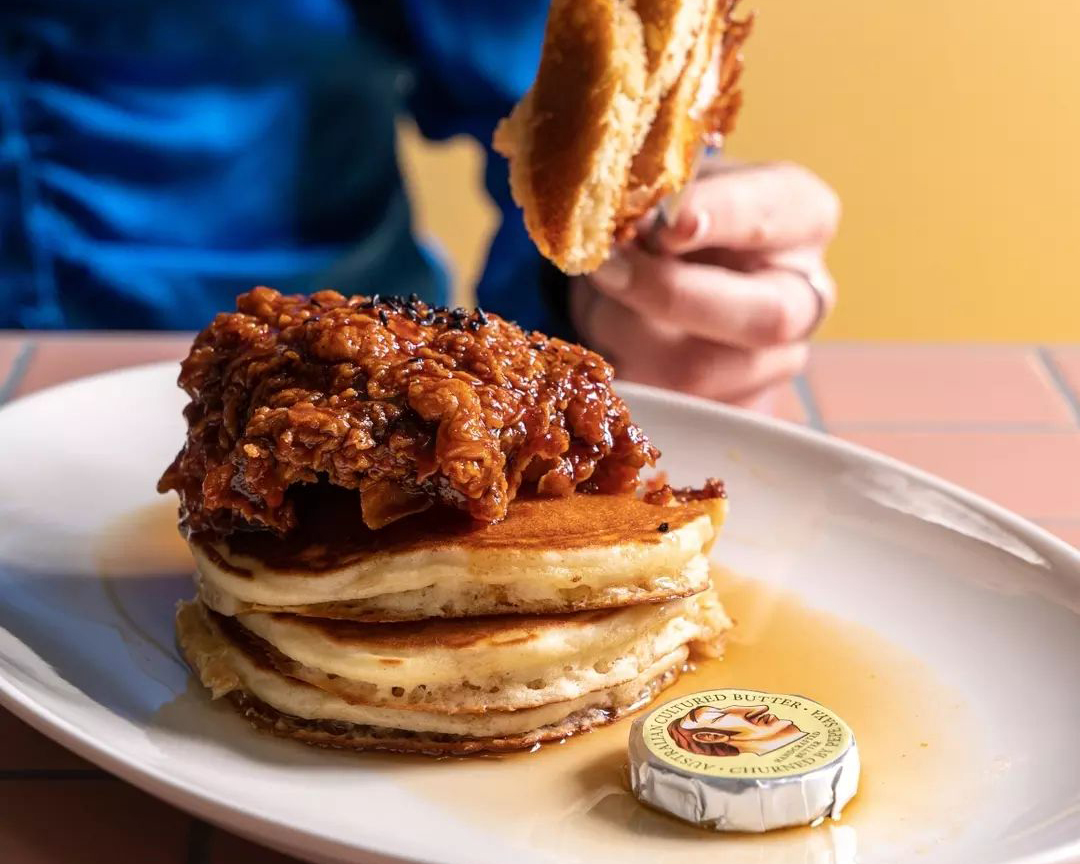 SOUL Deli is the sibling restaurant to Surry Hills' contemporary Korean restaurant SOUL Dining. Led by partners Illa Kim and Daero Lee, the space is part-deli and part cafe, paying homage to the local Korean community with an intriguing edit of shoppable gourmet small goods and works by Korean-Australian artists. Since opening in early 2021, SOUL Deli has become a brunch favourite thanks to its menu of breakfast classics served up with a Korean edge. The house hotcakes come topped with Korean fried chicken (KFC) and the cheesy omelette is served with Korean "caviar" (salty cod roe) and your choice of rice or sourdough. Seriously good stuff.
Quick Brown Fox
Pyrmont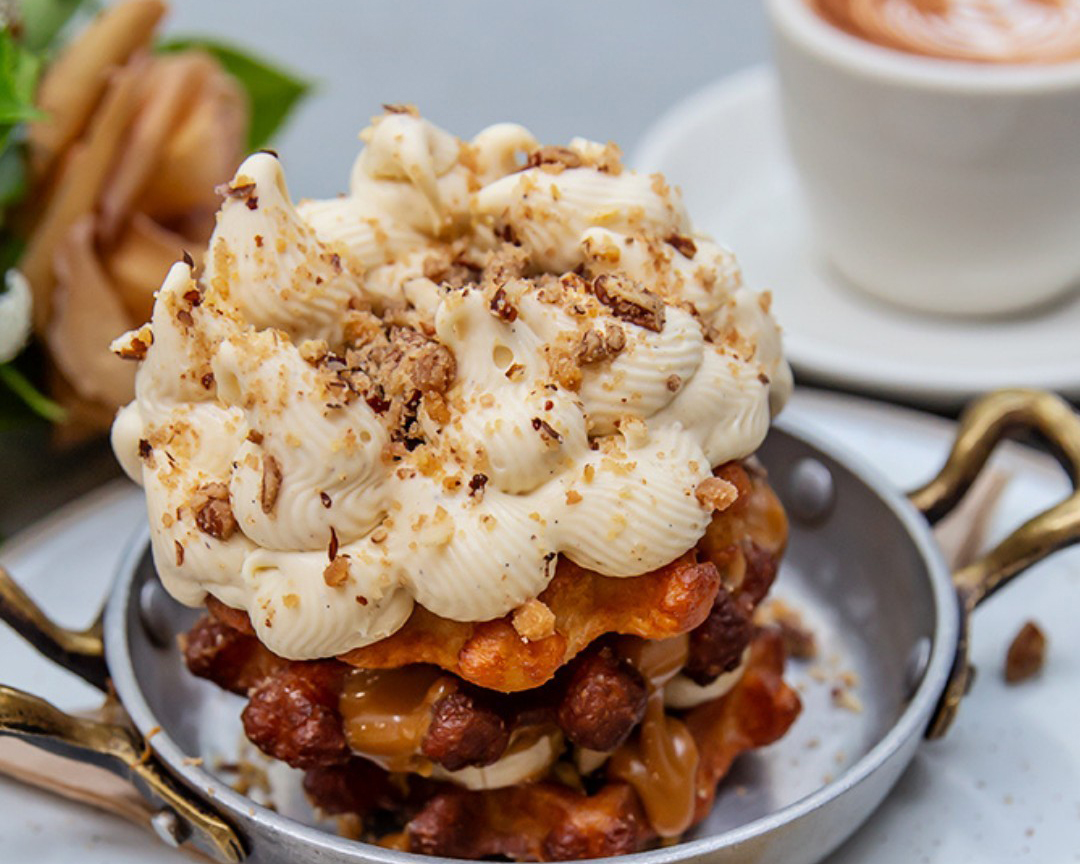 You'll find Quick Brown Fox in a bright, breezy sandstone cottage on a quiet corner in Pyrmont. Led by brother and sister duo, Ben and Emily Calabro, the food and coffee game here is polished and really (really) tasty. Their waffles and hotcakes are always popular, with ever-changing flavours like lemon ricotta or banoffee pie. For more of a savoury vibe, the XO congee with speck, fried shallot, house-made XO sauce and a 63-degree egg is all kinds of umami deliciousness.
The Mayflower
Darlinghurst And St Leonards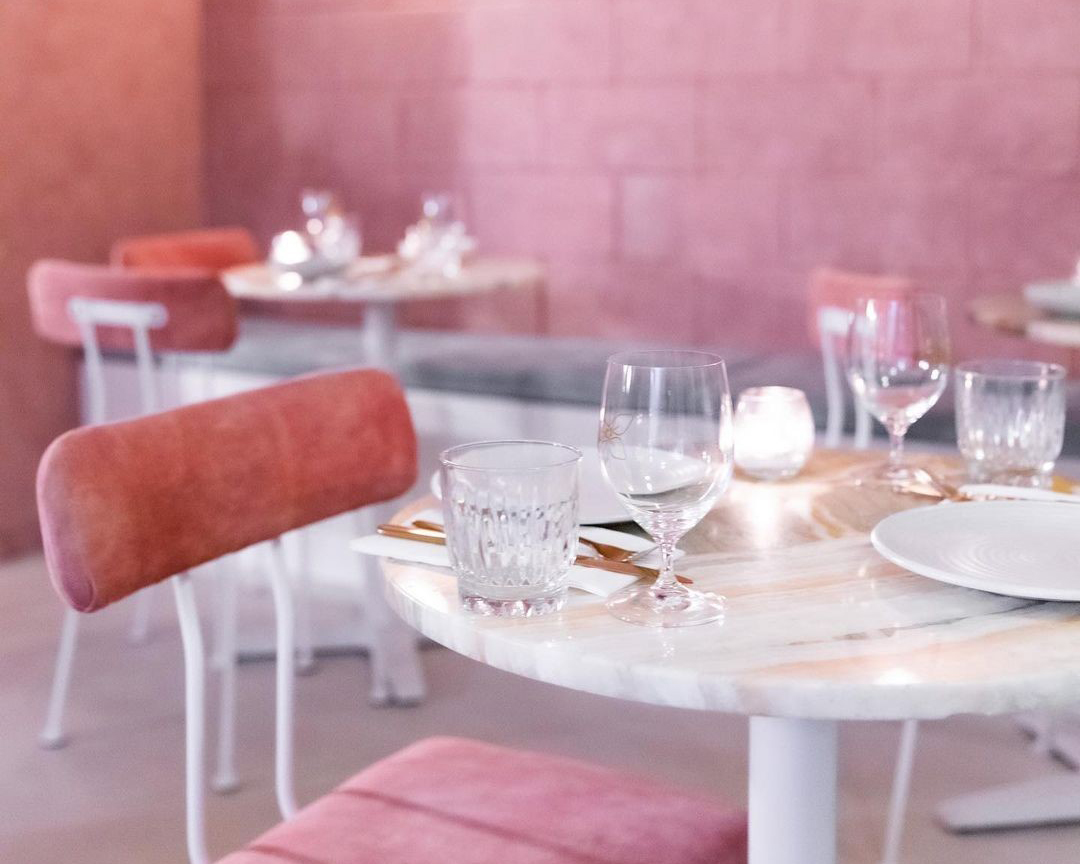 The Mayflower is all soft peach hues and decadent, refined dishes. This Darlinghurst cafe is built into an art deco-style shop front that was once a florist, and everything, from the sweet interior to the menu laced with fancy delicacies (like caviar and truffle), is a nod to the building's floral past. They've expanded to St Leonards, too, with breakfast available on the weekends. Order a croque monsieur with prosciutto, gruyere béchamel and truffle shavings, or ocean trout gravlax with ricotta, beetroot and salmon caviar. For sweet tooth, we'd recommend the French toast brulee with rhubarb compote, blueberry and sour cream.
Single O
Surry Hills
Sydney's cafe scene today would hardly exist were it not for the pioneers at Single O and all their Reservoir Street hijinks. Indeed, these guys have been championing caffeine in all its finer formats since 2003. Their pint-sized Surry Hills cafe was one of the spots where Sydney's coffee culture really kicked off. These days, the cafe has undergone a full design refurb by Luchetti Krelle, and Single O, true to the coffee business's pioneering nature, has made a series of major commitments towards sustainability (read more here). As well as a self-service batch brew bar, the menu at their Surry Hills cafe is 50% plant-predominant.
Edition Roasters
Haymarket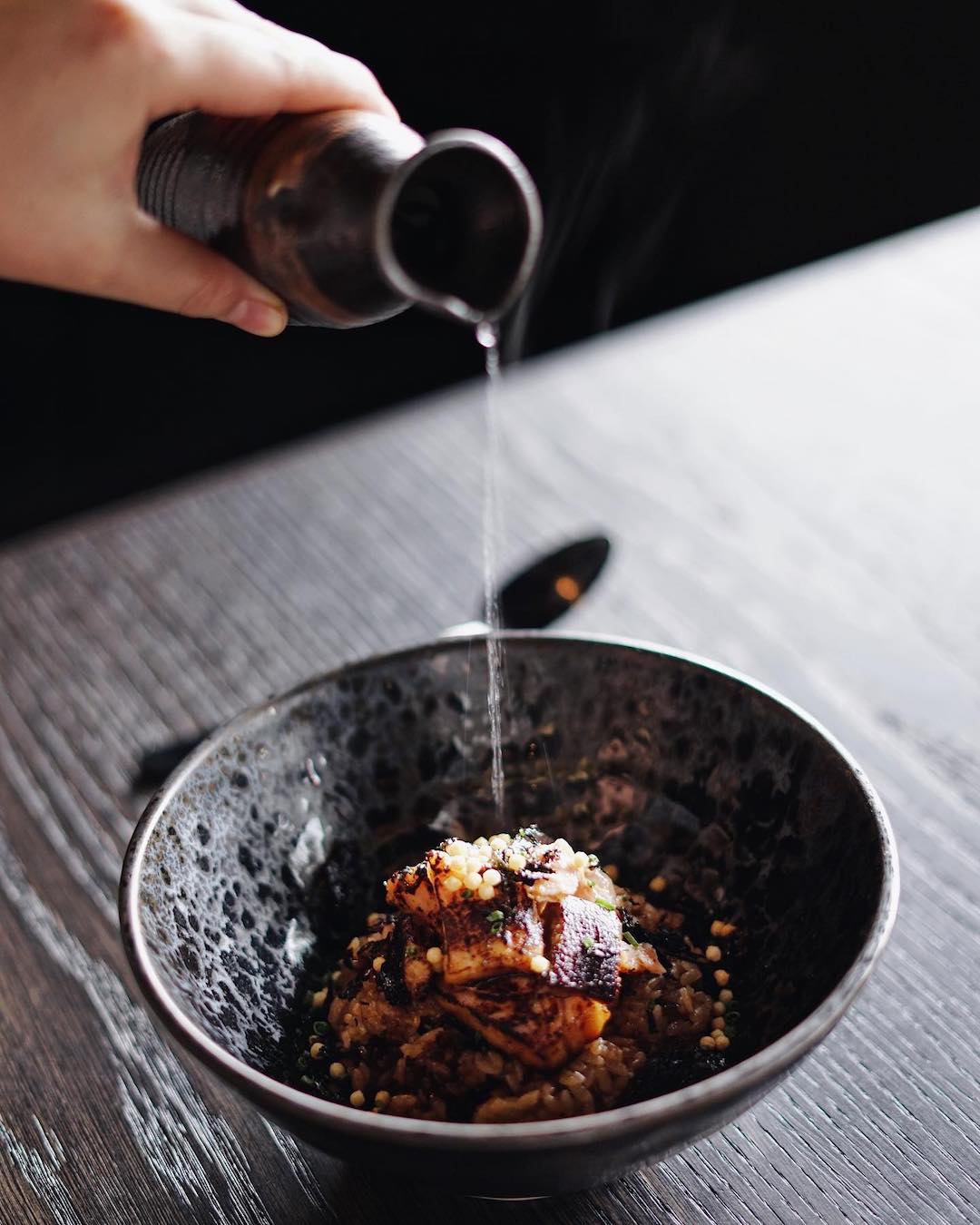 For a Japanese-inspired brunch and incredible coffee in a gorgeous modern and minimal setting, get thee to Edition. The menu offers Japanese goodness in the form of Japanese souffle pancakes, hearty ochazuke with miso-marinated salmon, or king prawn udon with black garlic butter, an onsen egg and katsuobushi crumb. Coffee is an art form here, so sip on one of their single-origin roasts as a vibrant filter coffee, or a natural process in your flat white.
Porch And Parlour
North Bondi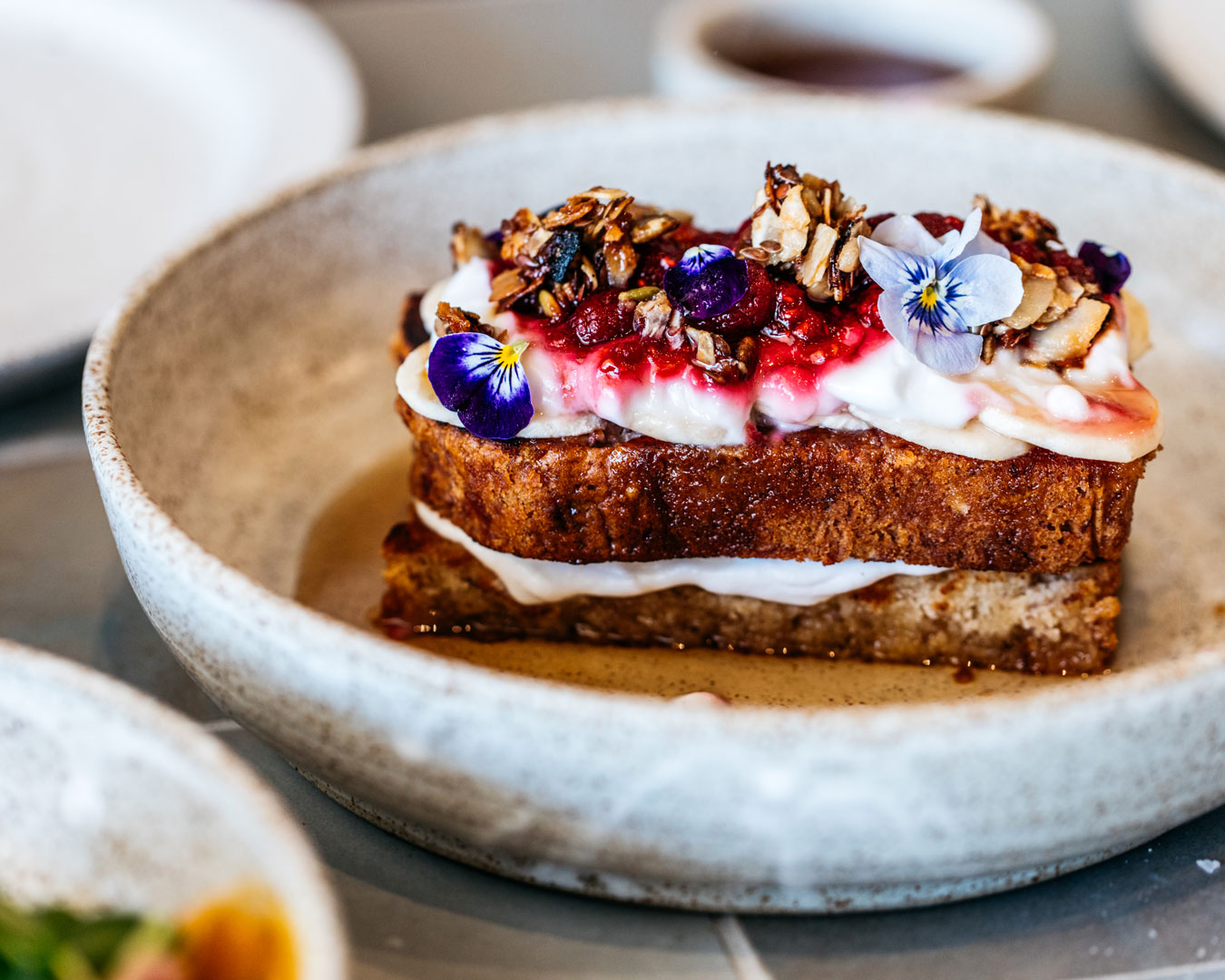 There's no denying Porch and Parlour is a North Bondi brunch icon, having stood proud on the sunny strip of Ramsgate Avenue for over a decade now. Here, the focus is on wholesome, wellness-centred food, but with far more authenticity and bite than most other Bondi cafes can claim. Served on the cafe's own brand of ceramics (Porch Ceramics) you can tuck into a bright green pea pancake, Baja fish tacos, or a grilled cheese and kimchi open sandwich.
Three Blue Ducks
Rosebery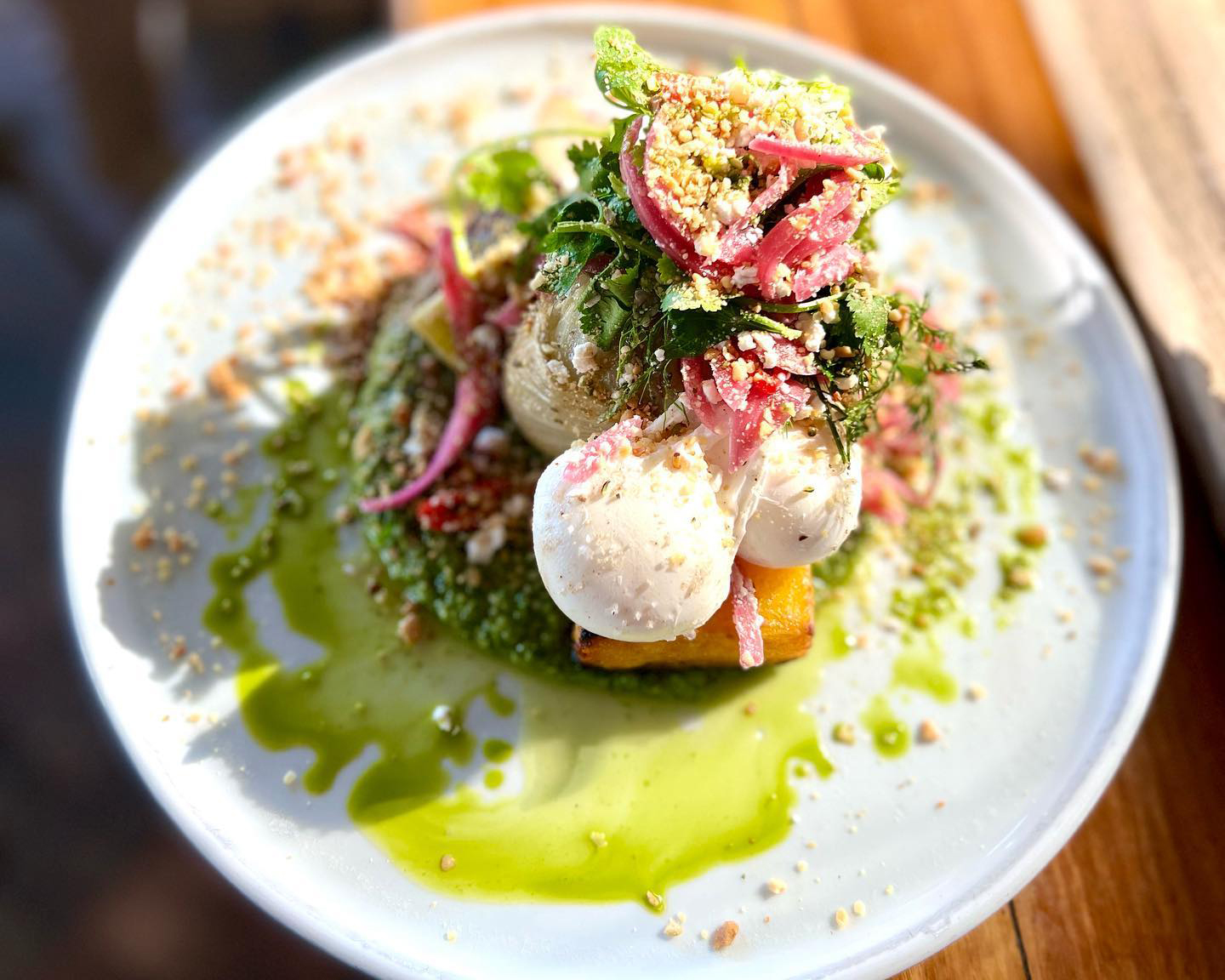 Another superstar within the Sydney brunch universe, Three Blue Ducks' influence has exploded over the last decade since a trio of surfy dudes from Bronte set up shop back in 2010. These days, The Ducks is a full-blown lifestyle, spread across the East Coast of Australia and centred squarely on a more sustainable approach to life and food. Get your brunch fix with dishes like king prawn and sambal scrambled eggs or the wholesome summer bowl, or drop in for their two-hour $60pp bottomless brunch with Bloody Marys, lychee mimosas and spritzes on the drinks menu.
Urban Jungle
Rooty Hill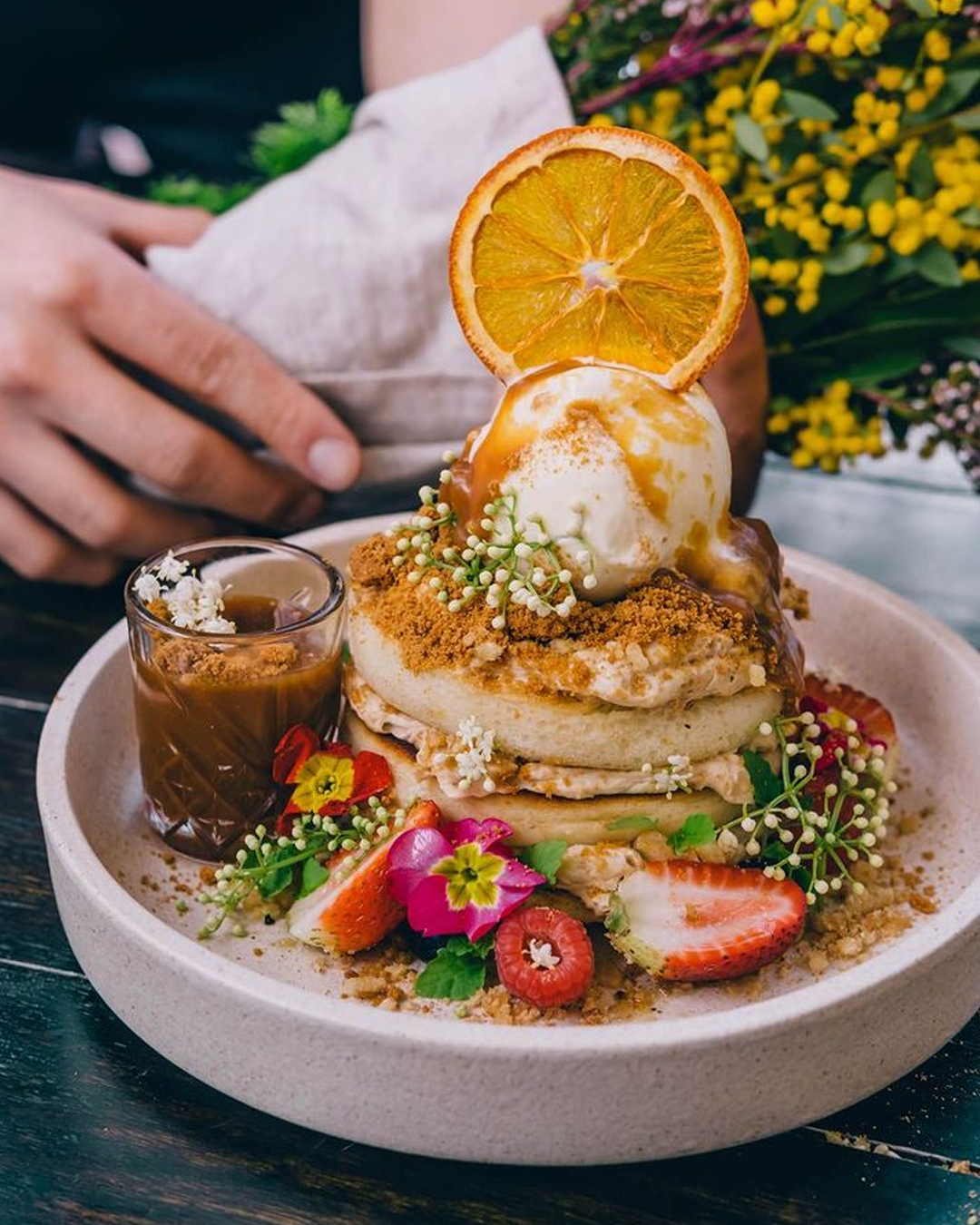 Neon lights, hanging plants, and dessert tacos: a brunch trifecta if we ever did see one. Urban Jungle feels half middle-of-the-Amazon and half cool co-working space and we absolutely dig it. The brunch line-up here is just as bright with everything from Lotus Biscoff pancakes and yuzu eggs benedict to fried chicken sandwiches and kofta plates. Brunch here also calls for some pretty tropical concoctions including watermelon margaritas, blueberry sours, and cloud apple martinis.
Maiz
Newtown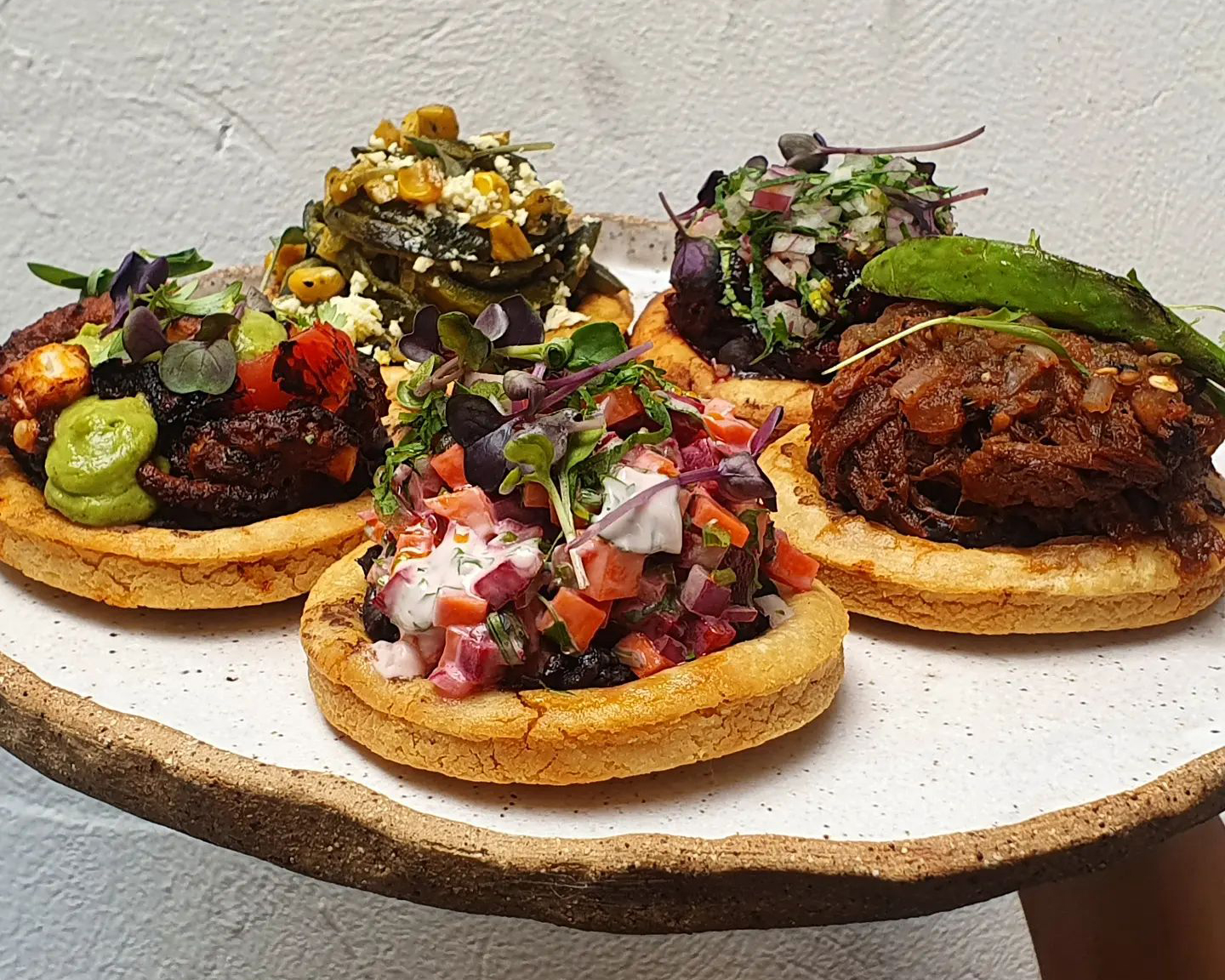 If you're yet to delve into the deliciousness that is a Mexican brunch, Maiz is here to enlighten you. Maiz is an ode to the best of Mexican street fare, minus the Westernised taco and margarita. Housed within a quirky former backpacker's on south King Street in Newtown, the star of the menu is the sopes—a thick corn tortilla-like masa cake usually loaded with a variety of savoury toppings. The menu is mostly gluten-free, except for the Mexican tortas, which are basically loaded sandwiches with taco-like fillings. For a boozy brunch, we recommend trying Maiz's mezcal cocktails.
Blackwood
Cronulla And Bondi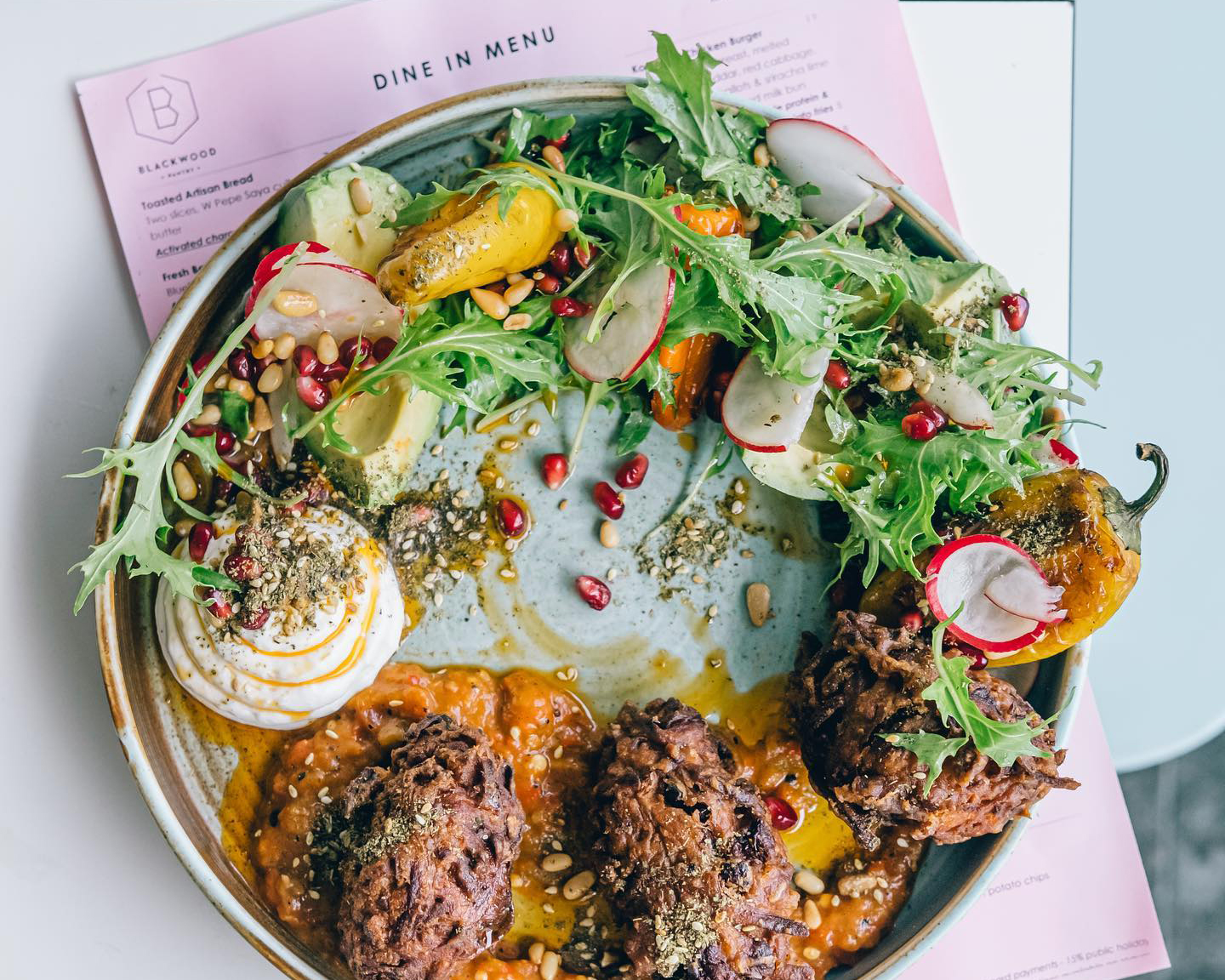 Blackwood Pantry is the food baby of three mates from the Shire, inspired by some of the world's best kitchens. Blackwood is another star on the Sydney cafe scene, wooing Cronulla locals with its fresh, wholesome menu. Favourites include the "Schnitty Schnitty Bang Bang" sandwich, Insta-friendly nourish bowls, spicy BAE roll, and the much-loved miso avo, Blackwood's healthy spin on the classic avo on toast.
Want a mimosa with that? Check out Sydney's best bottomless brunches.
Image credit: SOUL Deli, Dexter Kim for Buffet Digital, bills, The Lion & Buffalo (KW Photography) Kurumac, Circa Espresso, Happyfield, Room 10, SOUL Deli, Quick Brown Fox, The Mayflower, Porch and Parlour, Blackwood, Fortuna, Three Blue Ducks, Urban Jungle, Maiz